Are you having trouble picking out the perfect gift to celebrate the designer in your life who's recently earned a college degree? You've come to the right place! Here are a few of the best college graduation gifts for designers.
A Drawing Tablet
The prevalence of smartphones, tablet computers, and other touch devices means virtually anyone can draw images directly onto their device. But while sketching with your finger might be fun for a casual user, most touch devices just don't have the precision a designer needs.
Drawing tablets offer much better control and can significantly improve your workflow, which makes them excellent college graduation gifts for designers. (We're particularly fond of the Wacom Intuos series!) Using a stylus and a pressure-sensitive, high-resolution screen, these devices give designers the same fine control over their individual strokes they would have with a pen, pencil, marker, or brush, combined with the power and flexibility of digital design.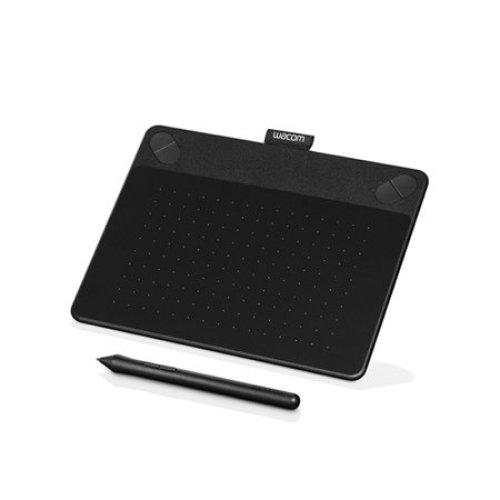 If you have the budget, tablets are some of the best graduation gifts for designers, but they do require a little research. First of all, you should check to see if they already own one (and if so, which one they currently own). Many college design students use low end or outdated tablets and would be grateful for an upgrade. A few features to look for when buying a drawing tablet are:
Pressure sensitivity:

The more grades of pressure sensitivity, the finer the control.



Resolution:

Higher resolution tablets enable young designers to draw with more detail.



Size:

The part of the tablet you can actually draw on is called the active area. The larger the active area, the more room the designer has to work with. However, smaller tablets can be useful for their portability.



Stylus:

Many tablets use either a rechargeable stylus or one that takes batteries. However, some more sophisticated drawing pads use an EMR stylus that uses a wireless connection to charge the stylus without it having to be plugged in (Wacom, for example).



Other features:

Drawing pads generally have programmable buttons, which the user can assign to functions in their drawing software, saving time. Another feature to look for is tilt, which can detect the angle the stylus is at and vary the line quality accordingly.
A Gift Card
Even among close friends and family members, there are always a few people who are just hard to shop for. And while it's worth racking your brain for the perfect graduation gift, sometimes you just hit a dead end. Fortunately, when you can't figure out what to choose (or you'd prefer to let the designer choose for themselves), gift cards are always a safe bet. After all, who doesn't like getting to pick out presents for themselves?
If your design grad loves gadgets, they'll appreciate a ThinkGeek gift card. As the name suggests, the store specializes in all things geeky, from collectible figurines to video game-themed lights, to all manner of gadgets that blip and beep.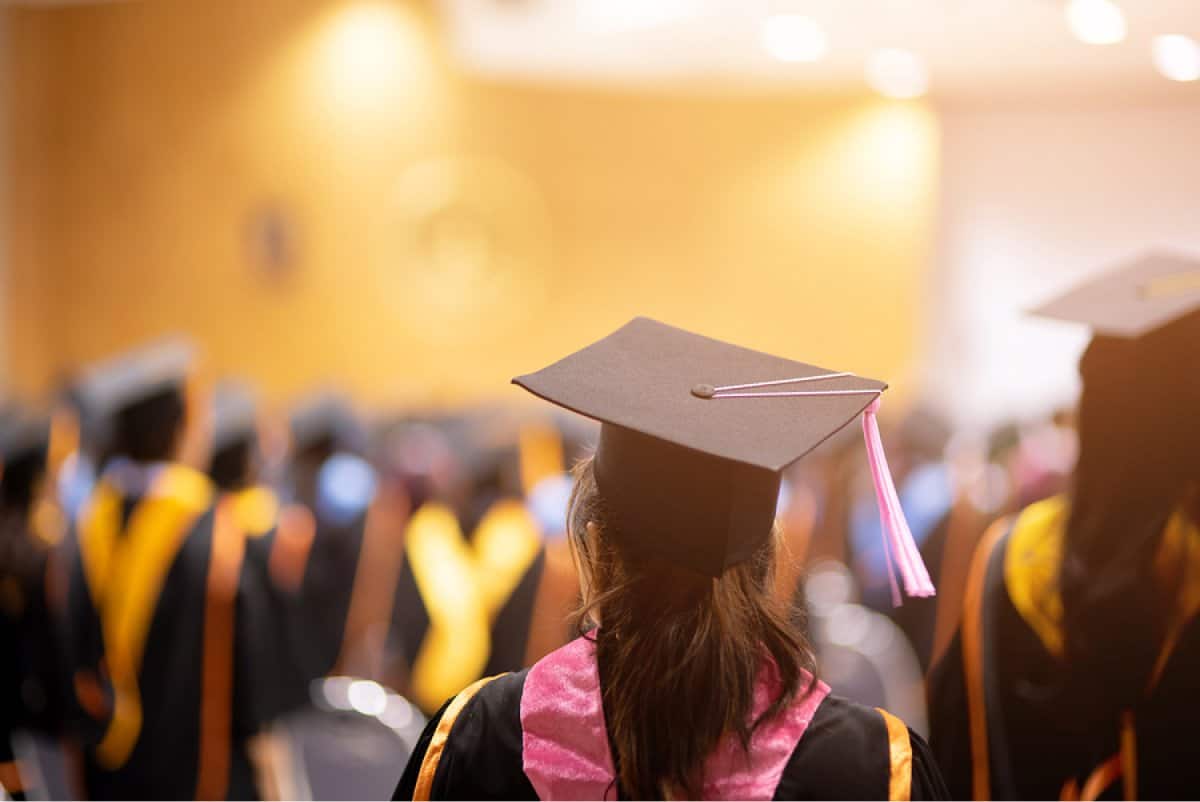 If you're shopping for a gamer, consider buying them a gift card for their favorite platform, such as Steam or the PlayStation Store. Board game geeks will always enjoy gift cards to their favorite brick-and-mortar store — especially if it's one of the many stores that lets you try out the game before you buy it.
For more hands-on designers, art supply store gift cards are always popular. Many designers have very specific tastes when it comes to art supplies — they'll likely have a few brands that they always trust (or have always wanted to try).
Touch Screen Gloves
Touch screen gloves aren't the most dramatic gift, but if you want to get a designer something useful on a budget, it's one of the best graduation gifts you can give. When the weather turns cold, designers can use these gloves to check their messages, or even sketch out ideas on a tablet without fumbling to take off mittens, or freezing their fingers off.
You can find touch screen gloves in pretty much any style to match your college graduate's tastes. For fashionable designers, these Dimore fleece-lined gloves in eye-catching burgundy bring plenty of style without sacrificing practicality.
For more control, Glider Gloves are a great choice. While most touch screen gloves only enable you to control the screen with the tips of your fingers, these gloves are infused with copper yarn, meaning you can use your whole hand to control a tablet or smartphone. They also come with a non-slip grip — that way, your devices won't slide out of your hand and fall into the snow (not that we've ever done that).
Rocketbook Everlast: A New Twist on the Paper Notebook
Computers are obviously a huge improvement on paper in a lot of ways, but there's still something appealing about using a notebook to sketch and write. It's tactile, you don't have to worry about file uploading, storage, plugging it in, or dropping it. Tablets can provide a somewhat similar form factor, but some people just prefer the feeling of a pen on paper to work out ideas.
And for those people, one company has finally managed to combine the convenience of digital with the tactility and versatility of a notebook. The Rocketbook Everlast can be used just like a regular notebook (although it should only be used with Pilot FriXion Pens) to draw sketches, take notes, or do anything else you'd do with a notebook. However, unlike normal notebooks, the Everlast is infinitely reusable — to erase it, just wipe the pages with a damp microfiber cloth.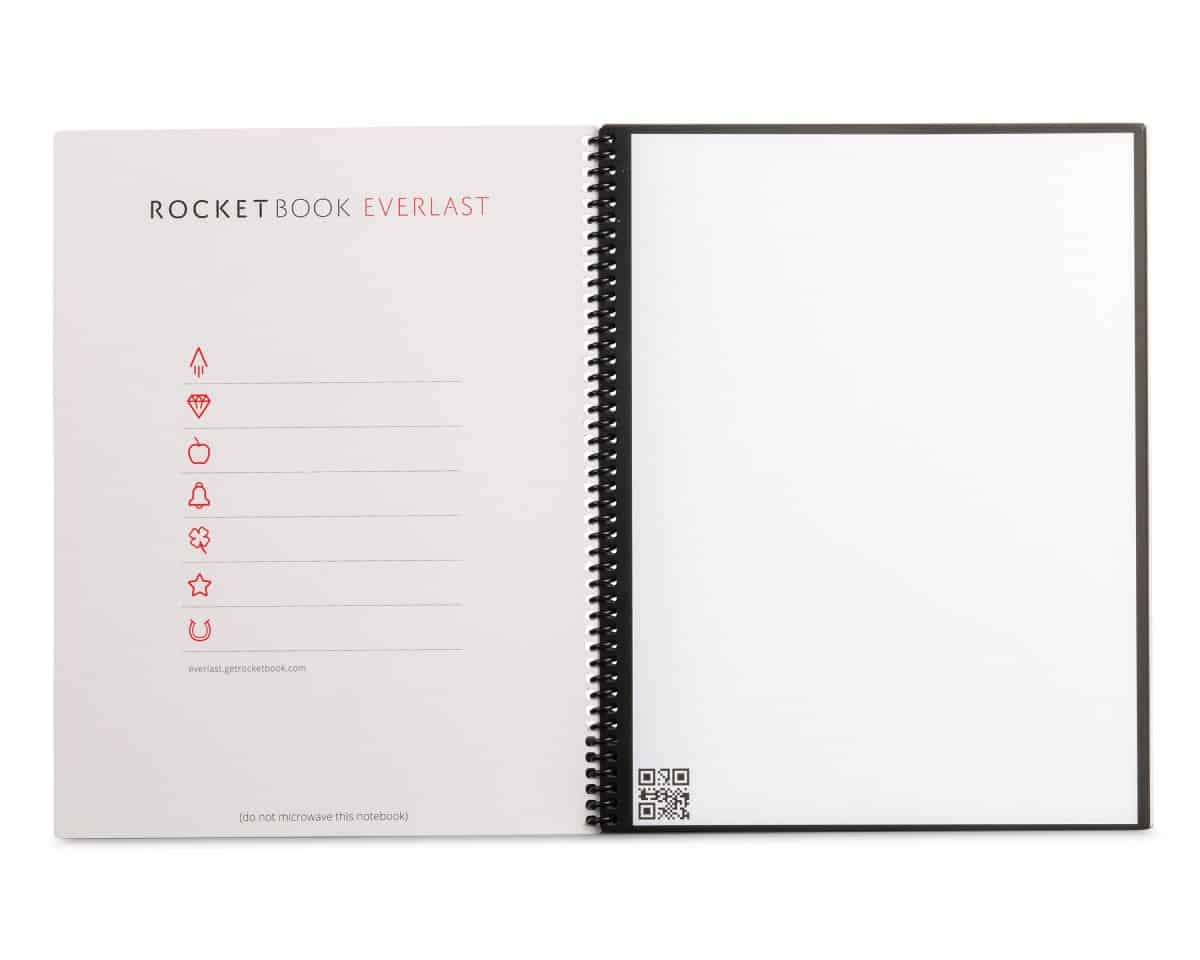 The notebook pairs with a free app, available for iOS or Android. When you're ready to clear out the notebook or want to import a page into a computer, the app can quickly sync your pages with your preferred service, such as Dropbox, Google Docs, or your email account.
The notebook comes with icons at the bottom of each page, which the user can configure within the app. When the user checks a box and scans a page, it will be automatically sent to that destination. The app is very quick and has optical character recognition (OCR) that recognizes handwriting, so you can scan through and digitize your whole notebook in minutes.
Rocketbook also has other products that make great college graduation gifts for designers, such as the Rocketbook Color. We're particularly geeked about their new whiteboard product. Be careful to read the descriptions before you order, though — some products have a limited number of reuses or require special pens (like the Pilot ones mentioned above).
reMarkable: The Paper Tablet
User experience doesn't just affect how pleasant a process is — it can also affect efficiency and end results. Tablets and design software have done a lot to make UX more intuitive for designers, with a workflow that lets them create without having to think about the hardware and software itself.
But despite these improvements, computer design never feels as natural as paper to some designers. There are constant distractions, like pop-up messages and the lure of social media, that can eat away at the focus. Just as importantly, the design itself can feel distanced by screen glare and the lack of tactile feedback you'd get with paper and a pencil. It's easy to miss the experience of sitting down with some paper and a pencil and no distractions.
reMarkable is a great solution for designers who want the key features of digital design, with a UX that's more like paper. The device itself is a tablet created to simulate the experience of paper.
Most tablets display images by shining light through colored pixels, which can create glare and eye strain. In reMarkable, the user has a canvas that uses a different technology which mimics the look and feel of paper. The screen is a matte canvas with tiny particles of ink beneath its surface. To display pixels, it brings the ink up to the surface, where it absorbs ambient light. The effect looks just like ink on paper, with no glare or artificial light source.
Users can sketch or write notes on the page using a wireless stylus, which feels like actually writing on a paper surface. The stylus can be customized, letting you switch between various pen, pencil, and brush settings (among a few others). This means the designer in your life can set it up to whatever's the most comfortable for them. It also enables designers to work with layers and templates and offers other standard features like rotation.
It's also pretty impressive as a tablet, offering 8 GB of memory and the ability to sync in real-time with your computer. Even more impressive is its long battery life, which allows it to go for days without a charge.
Just as important as all the things it does do are the things it explicitly can't do. While you can upload books, notes, and other documents, there's no email, social media, or web browsing. This limit can be a tremendous relief for designers who are easily distracted or need total immersion when they're working.
reMarkable will never replace a laptop loaded with Adobe XD or Sketch, but it isn't supposed to. Instead, it works with the designer's other tools to provide an analog-like drawing experience.
Priced at $678, reMarkable is obviously not affordable for everyone. But if you're looking for the best college graduation gift and have the budget, it could make the designer in your life very, very happy.
A Vector Graphics Editor
Vector graphics editors are important tools in design work — especially for logos, typography, and animations. Instead of creating images from individual pixels, vector graphics are built out of shapes, which combine into letters, characters, and other objects. Because images are made out of those shapes, they can be scaled up, rotated, and manipulated without losing resolution, unlike pixel-based graphics.
There's a good chance the designer you're shopping for had a discounted student license for a powerful vector graphics editor, such as Adobe Illustrator or Sketch. However, as a graduate, they're not going to be able to continue taking advantage of low student prices.
A professional license for a vector graphics editor makes a great college graduation gift for a designer just getting started in their career. Adobe Illustrator — the traditional industry leader — has plans starting at $20.99 per month. At $99 per year, Sketch is a compelling alternative, however, unlike Illustrator, it only supports macOS.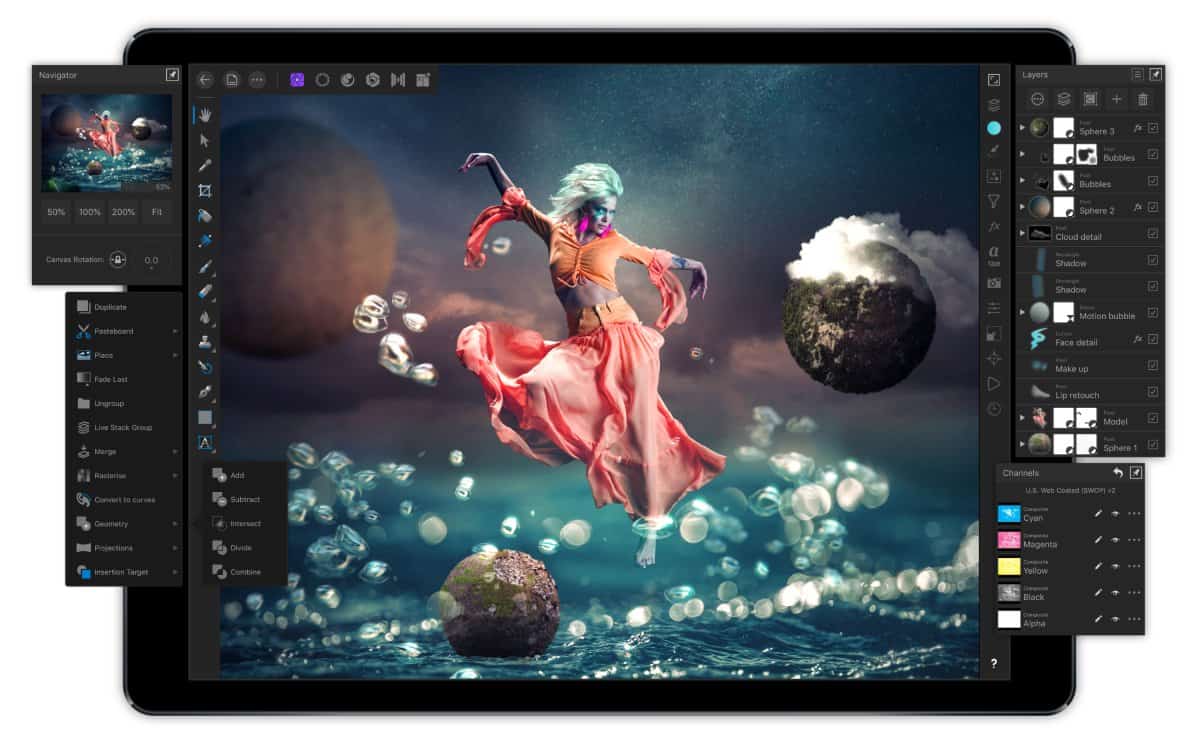 A good alternative is Affinity Designer. First released in 2014, Affinity designer provides a compelling alternative to Illustrator, with a great workflow, hundreds of brushes, and other useful features like the ability to switch between Vector and Raster graphics in the same project — and at $49.99, it's a great gift for designers that won't break the bank.
A Subscription to Proto.io
For mobile app designers, prototyping is a key part of the job. However, not all designers use prototyping in the same way. Some designers still use paper prototypes or other, low-fidelity prototyping, but don't have a good approach to designing high-fidelity prototypes. They can build the components that go into an app, but don't have a good way to put them together into a seamless whole to test out their ideas before development.
This can be a serious obstacle. It makes it harder to vet their ideas and collaborate with developers and other stakeholders. And if the designer decides to develop their own app independently, or pitch an app to an investor, it makes the process a lot harder.
We may be biased, but we believe Proto.io is one of the best college graduation gifts for mobile app designers in need of prototyping capabilities. It enables designers to make prototypes at any resolution, from simple, low-fidelity mockups to high-fidelity playable prototypes, virtually indistinguishable from the finished app.
Proto.io offers a comprehensive toolset for designers. Rich UI libraries and interaction patterns make it easy for designers to put together prototypes quickly, with the design quality, finesse, and control their job demands. Rich interactions and animation support enable them to create lifelike motion within the app, with functional buttons, icons that pop, and menus that slide into place, just how the designer wants them to.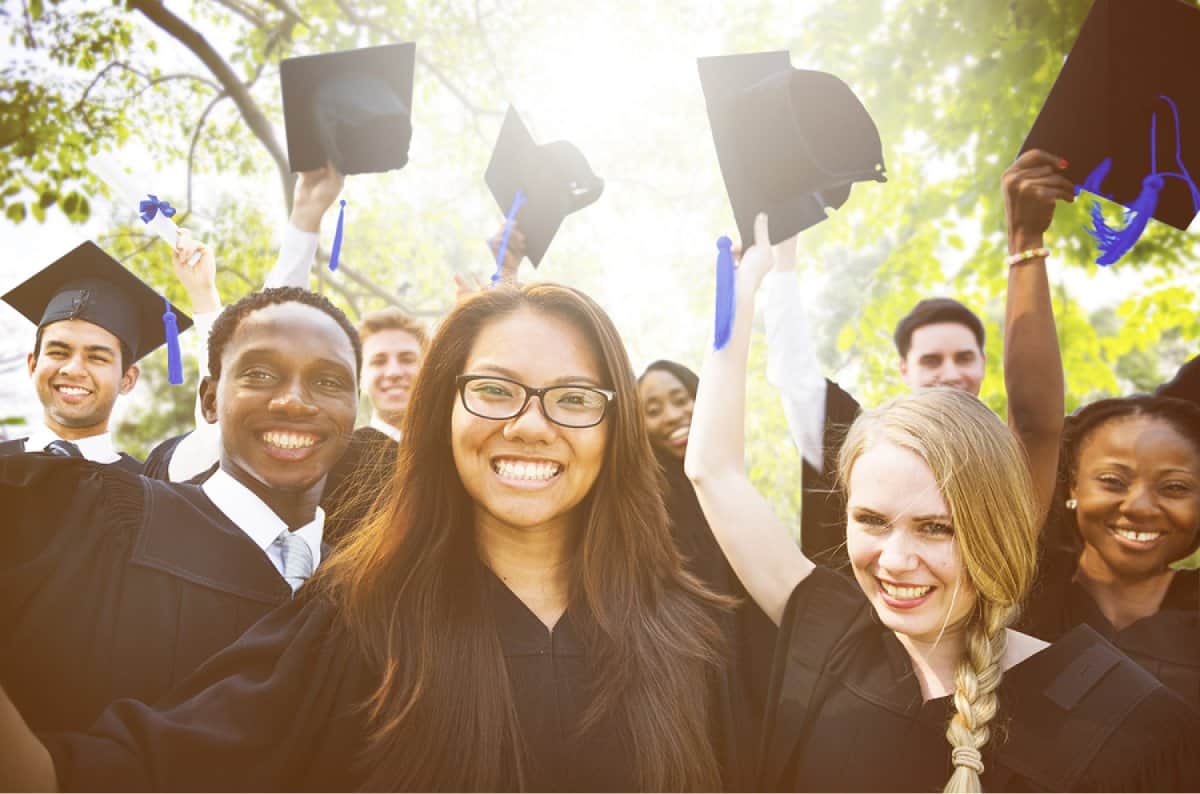 And just as importantly, designers don't need to be coders to make full use of Proto.io. Users can create complex mobile app prototypes that respond to user control without typing a single line of code. However, Proto.io's developer-friendly features also ensure it doesn't limit designers if they wish to incorporate code into their prototyping work later on down the line.
Proto.io offers freelancer licenses for as low as $24 per month with annual payment, as well as a free 15-day trial, if you'd like your recipient to be able to try it out first.
Still haven't found the perfect gift? Check out our previous gift guide for more ideas. Feel free to check out our other gift guides, as well! You're bound to find something great for your favorite design student.
What gift do you want for your college graduation? Let us know by tweeting us @Protoio!