For the past couple of years, we've been writing holiday gift guides for designers. Each year, it's been different, but it follows the same process of looking for a mixture of gifts that are impossibly fun, perfectly practical, and downright indulgent.
We think we found some great ideas this year, so dig in and start making your wish lists. You're going to want to bookmark these — and send them to your friends and family.
Wearable Gifts for Designers
Footie Pajamas
When we were kids, if we were lucky enough to get to stay home with our parents on a school day and watch the morning cartoons, we were likely to stay in our pajamas. It was fun — like a slumber party, just without being tired (though, our parents probably were).
Likewise, if you lived in an area where the weather got cold enough, you were probably wearing footie pajamas — the kind with the rubber bits on the feet, so you didn't slip and fall.
If you're anything like us, you might have started to miss those footie pajamas as you got older and had to buy pajamas on your own (or just, something to sleep in) — particularly in the winter months on your day off when you wanted to veg out, bingeing on Netflix.
A few years back, footie pajamas mercifully re-entered our lives — this time in adult sizes, letting many of us relive the best parts of our childhoods once more. Needless to say, one of the best gifts for designers this holiday season is soft, warm, comfortable footie pajamas like these from Big Feet Pajamas. They're particularly perfect for the designer in your life who works from home — perhaps one who lives in a colder climate and is dreading the onslaught of snow.
You'll be happy to hear these footie pajamas are on sale through the holidays and come equipped with hoods — a hoodie footie pajamas!
Pals Socks
Remember the holidays when you were a kid, and you would get socks as stocking stuffers, and you thought it was lame? As adults, we're not so quick to hate on the sock-givers because we legitimately need them — and when they're super cool, like the ones from Pals Socks, it's icing on the cake.
Pals Socks creates purposely mismatched socks that follow the same theme. They go together, but they're not the same. For example, these T-Rex and Triceratops socks (shown above, with a matching kids pair for their wee one) feature two different dinosaurs for your favorite dino-loving designer. We also love their ghost and skeleton pair that glow in the dark.
Come on, you have to agree these socks are cool gifts for designers. If anyone in your life would appreciate mismatched socks featuring unicorns and dragons, it would be a designer. And if the said designer works remotely, these socks will keep them warm and comfy all day while putting a smile on their face whenever they look down.
Prices start at $11.00, and if you sign up for their newsletter, you get an instant 20% coupon. And if that wasn't enough of an incentive, Pals Socks has a Buy 1 Give 1 program that donates a pair of socks to a chosen charity for every pair purchased. The current partner is Cradles to Crayons Philadelphia, which "provides children from birth through age 12, living in homeless or low-income situations, with the essential items they need to thrive."
Handmade Jewelry
The designers we know love finding unique jewelry to wear. They're always the ones who can pull off something eclectic or unique. For those friends, check out Jewels for Hope.
Each piece of jewelry is beautifully handmade. No matter what style your designer likes, you're bound to find something cool. Their jewelry has been worn by celebrities like Stacy London from What Not to Wear, Tim Daly from Madam Secretary (and Wings, for those old enough to remember), and Emily Deschanel from Bones.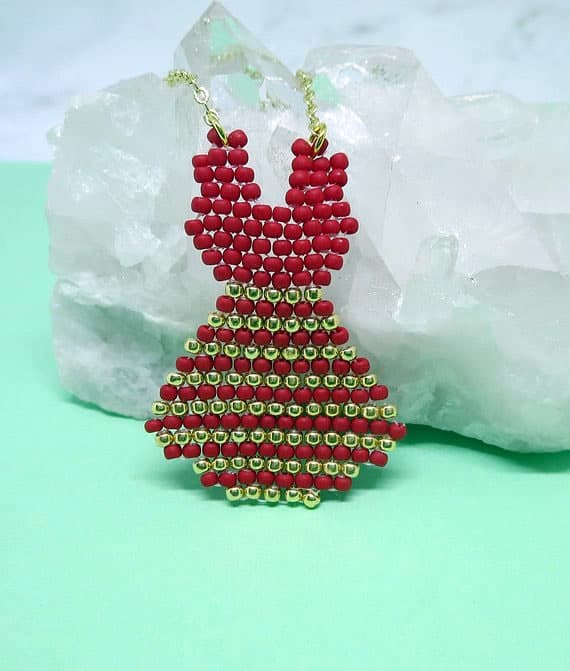 If you're not looking for wearables, this shop also features accessories like tie clips and cufflinks, as well as bar accessories like bottle openers, customizable wine bottle stoppers, money clips, and wine glass charms (so no one picks up someone else's glass accidentally).
But the best part is that 10% of the profit from each sale goes to charity. The purchaser is allowed to choose a specific charity from a drop-down menu, which always includes the same three charities, in addition to one that rotates annually (the 2018 charity is CASA for Children).
A gift from Jewels for Hope would be a meaningful gift for designers this holidays season, so head over to the shop and look around. Our personal faves are the leather wrap bracelets.
Edible Gifts for Designers
Custom Cookies
The baked goods are plentiful around the holidays. They fill break rooms and kitchens and literally any other place people congregate in December. This year, why not choose something unique and get custom cookies by Parker's Crazy Cookies.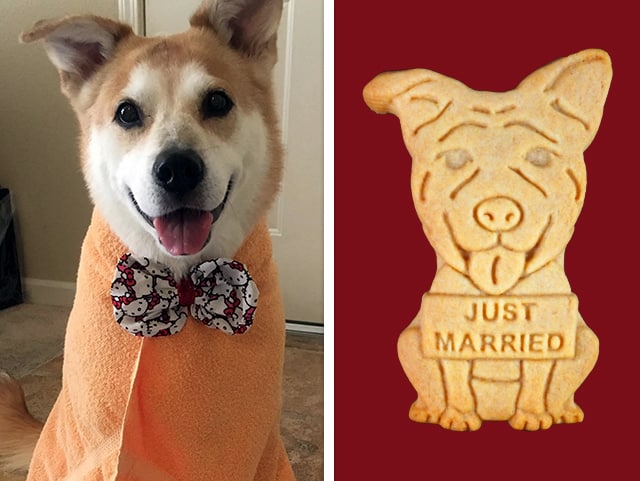 You can send in a photo (of the designer, the designer's cat, dog, kid, or maybe even one of their designs) and Parker's will make cookies with the subject from the picture. They also make corporate cookies, so if you're looking for a holiday party favor for your design team, these would be perfect with a company logo. And don't worry, before they make a single cookie, you get to sign off on the design.
We think these would be super fun gifts for designers this holiday season — a great way to break up the holiday cookie monotony. (If there are any food allergy concerns, the ingredient and nutrition information can be found here.)
Chocolate Pizza
Yes, you read that right. Chocolate pizza. We probably don't have to say much more than this, but we will because we love this concept so much.
Much like your regular neighborhood pizza joint, you can choose from preselected topping combos, or make your own pizza from the candies available. They'll even write a custom message on it for you as if you were in a bakery picking up a birthday cake.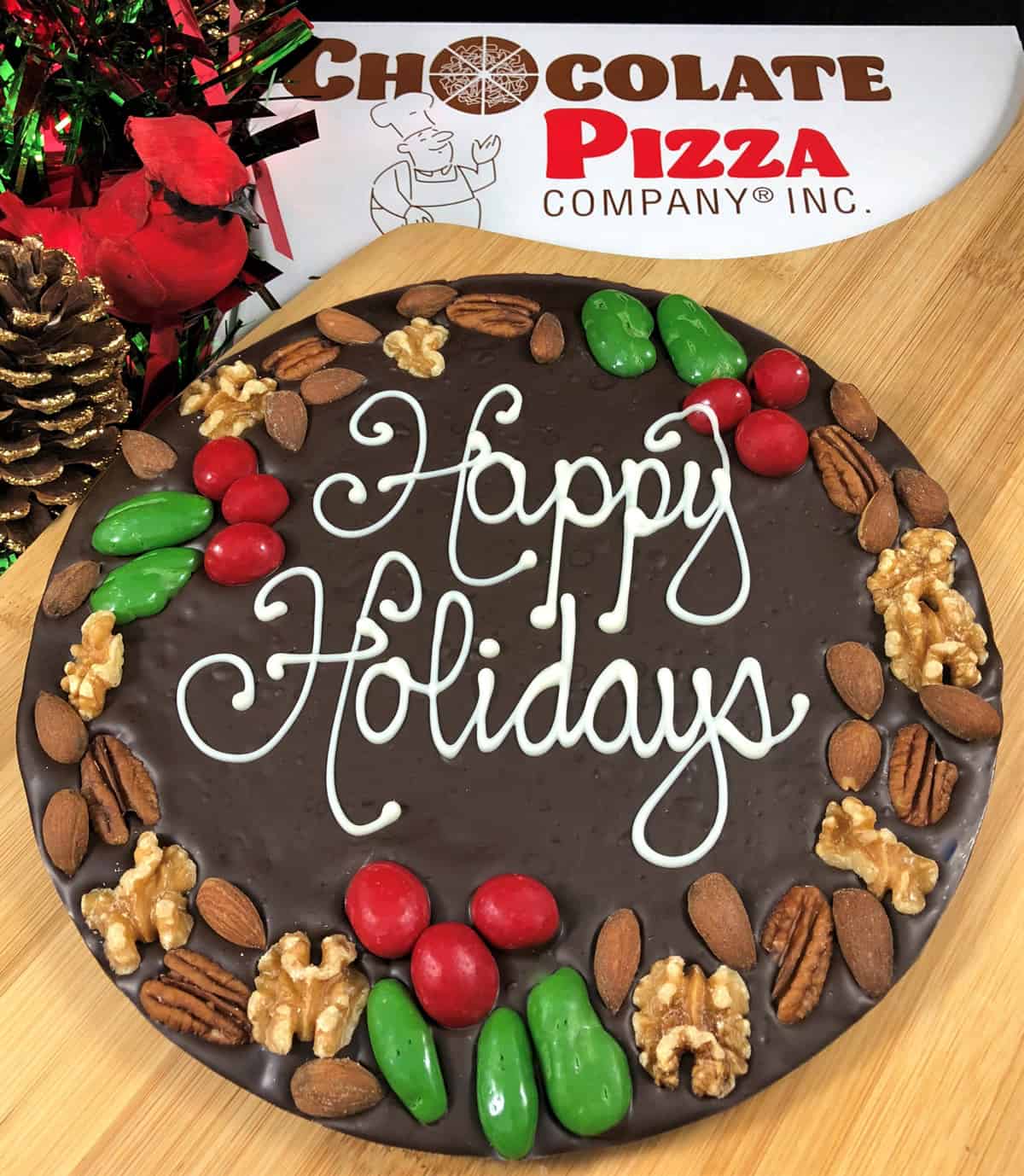 If for some reason chocolate pizza doesn't sound good to you, check out their peanut butter wings, which are "crisp, rippled potato chips covered in creamy peanut butter and drenched in rich milk or dark chocolate." We're not sure about you, but we're drooling over here.
They have plenty of holiday gift ideas, if you're not sure what to get, including gift baskets, pizza, and wing combos, individually packaged slices, a holiday survival kit, and even a mansket (for men, including chocolate covered Twinkie and completed with duct tape "bow"). Chocolate pizza (or any other chocolate-dipped delight in their shop) is such a unique gift idea for designers, and we're 100% on board — and yes, they ship.
Artistic Vino
It seems obvious to suggest gifting wine, right? It's easy, it's appreciated, and it's delicious — almost everyone loves getting a bottle of wine. And sure, you could just pick up a bottle on your way to a party or when you're on your regular grocery store run, but why not take an extra moment to find a bottle that would make a really cool gift for the designer in your life?
One of Argentina's most celebrated and well-known wineries, Bodega Norton, has you covered this holiday season. This year, they collaborated with international pop art artist Romero Britto to design two special bottles for two different varieties of Bodega Norton's Barrel Select wine — a Malbec and a Sauvignon Blanc.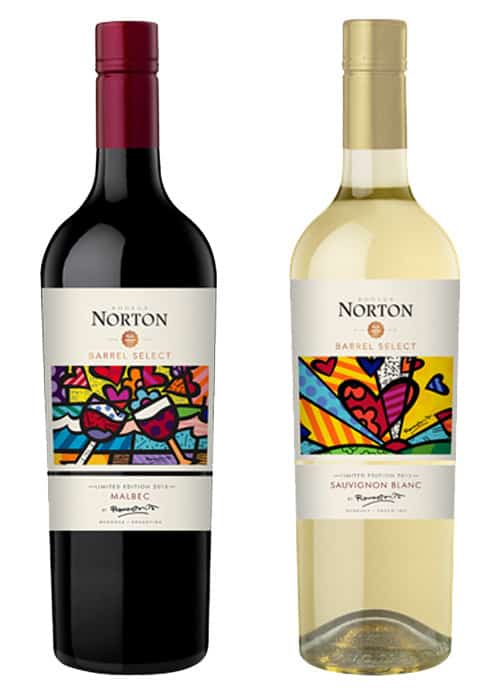 Both varieties are available at wine.com at a very reasonable price. Any designer could appreciate such a thoughtful gift — and if they like Britto's work, or are a fan of pop art, it's even better. Tie a nice bow around the bottleneck, and you're good to go. No wrapping required!
Practical (But Awesome) Gifts for Designers
Wacom Intuos
Nearly every designer knows about the tools Wacom offers, especially those into mobile or web design. They live for technology that streamlines their design process and helps them communicate their vision to others. In fact, we're willing to bet they've had something from Wacom on their wish list at some point, which is why we think it's such an amazing gift for designers.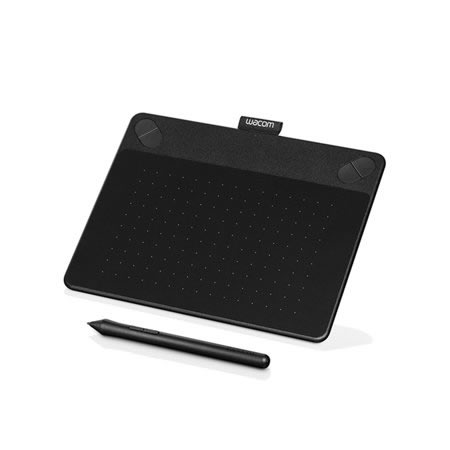 One of our favorite Wacom products is their Intuos tablet, which allows you to use a pressure sensitive stylus to digitally draw your latest creation, giving you the feeling of organic sketching, without the actual paper.
This is a great place to start with new designs — and from their software, you could take it to whatever another editing suite you like to use (i.e., Photoshop, Sketch, etc.). We love that the Intuos is versatile, easy to use, and portable (it's as thin as most smartphones). And starting at just $79.99, it's a steal.
OttLite Revive Lamp
Like a lot of other professionals, designers are often stuck indoors for long periods of time, staring at their computer screens. In the winter months, this sometimes means we don't see much sun during the day — it's just getting light out when we get into work, and it's starting to get dark when we leave.
For times like these, the OttLite Revive Lamp is the perfect gift for designers. This gorgeous lamp (with Pixar-reminiscent design) features LED bulbs that can mimic natural daylight. In fact, they say it's the closest thing to sunlight you can buy.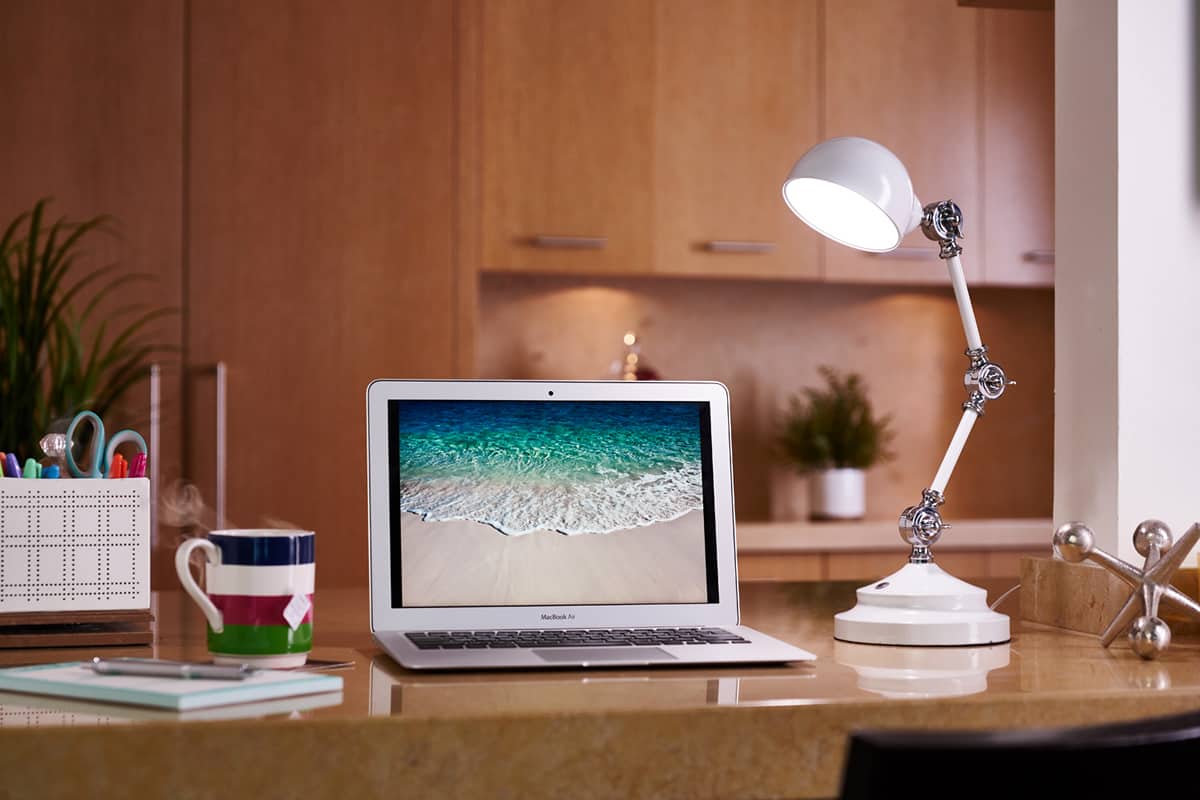 OttLite even boasts their lamp can help reduce eye strain by 51% — something we're pretty interested in, considering the number of hours we stare at screens these days. To sweeten the deal, you'll get 20% off your first order when you sign up for their newsletter.  
Artful Design
We talk a lot about design around here — how to do it well, what good design entails, where to go for design inspiration, etc. but in all these discussions, one thing we always preach is the importance of continuing education. To remain relevant (and therefore, employed), designers have to be constantly working to become better, smarter, faster, and current.
To that end, why not turn to books that push the boundaries of design thinking? Specifically, Stanford University professor Ge Wang's book Artful Design: Technology in Search of the Sublime.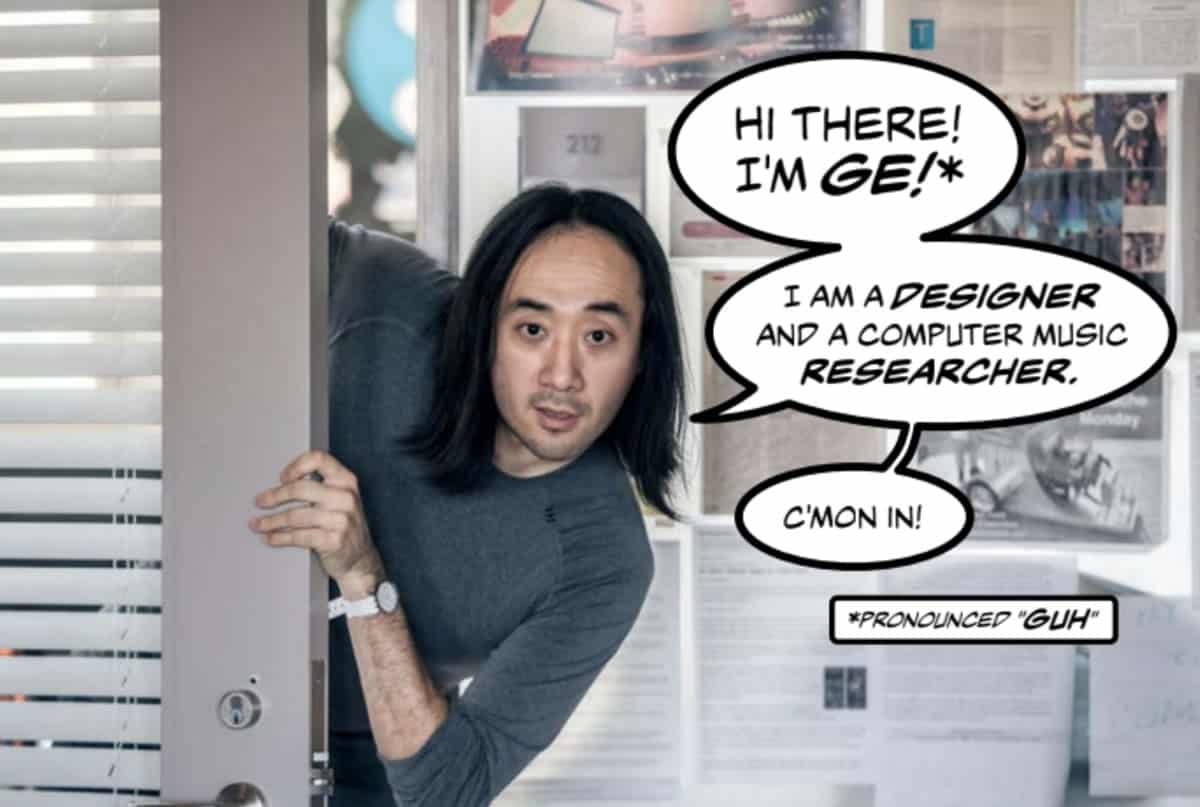 Described as Wang's "design manifesto," Artful Design discusses how art and design fit into this technology-driven world we're living in. Wang asks questions like, Why should we design beauty into useful things? What does it mean to design well? To what extent can (and should) the things we engineer embody our values as human beings? — all in a comic book format, which he admits is "supremely nerdy" and we're all about it.
What excites us most about this book is Wang's focus on technology — that's kind of our wheelhouse. We think Artful Design is an amazing gift for any designer because of its power to make you question your own design beliefs, but it's a particularly good gift for mobile app designers or any other technology-based profession.
Because this book reads more like a graphic novel, it will even appeal to those who aren't traditional "readers." We highly recommend it.
The Best Gift for Designers: Proto.io
Call us biased, but we think Proto.io is the best gift you could possibly give a mobile app designer this holiday season. We offer a 20% discount for accounts paid annually, and freelancers get up to five active projects at a time.
Help your favorite mobile app designer get their ideas off the ground with our easy to use drag-and-drop interface and awesome new features, like our virtual reality component and vector animations. It's never been so simple to bridge the gap between design and development. Everyone involved in the mobile app design process will love this gift.  
What did we miss? Do you have another amazing gift idea for designers? Let us know by tweeting us @Protoio!
Proto.io lets anyone build mobile app prototypes that feel real. No coding or design skills required. Bring your ideas to life quickly! Sign up for a free 15-day trial of Proto.io today and get started on your next mobile app design.