We've all been in a similar spot — we're trying to get started on a new mobile app design, but we just can't seem to get the ball rolling. We can't draw a single thing that hasn't been done already. We can't come up with a new color scheme or unique way to accomplish a task. We're stuck. When it happens, you've got to break up your thought process and look for some new inspiration, pronto.
Creative people are constantly looking for new sources of inspiration and in our technology-based world, there's no reason that source couldn't be a mobile app. Inspirational apps for designers are everywhere, but whether or not a particular app helps you is subjective. We put together some apps for designers that we find particularly inspiring in hopes that one (or more) of them will work for you, too.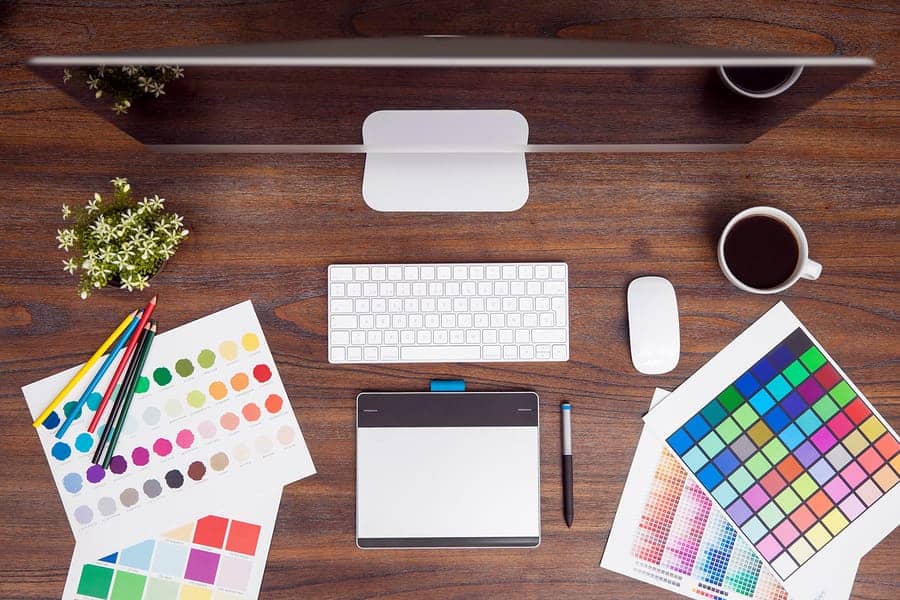 PANTONE Studio
In August 2016, color expert PANTONE released an app for designers stuffed full of inspiration, design ideas, and of course, lots and lots of colors. PANTONE wanted to replicate the process of going through the physical color fan deck when creating the Studio app and they were pretty successful. You can view various hues displayed in grid-form and then tap the ones you'd like to explore further. New colors are automatically updated, which means your digital fan deck will never be outdated.
From there, you can create custom color palettes (with up to five colors), which can be tagged, making them searchable for future reference (i.e. calm palette, loud palette, etc). The app can even extract colors from your phone's camera, or an existing photo, and find a similar color in the PANTONE library.
If you're feeling stuck with your own palettes or not finding the inspiration you were looking for, PANTONE still has you covered. The Studio app is linked to PANTONE Canvas, a design community created specifically for the purpose of inspiration. Designers can share their latest creations, as well as view others' work. Love a palette another designer is using? You can select their palette as the base for a new mobile app design of your own.
Sure, all of these features are awesome, but one of our favorites is definitely the seamless integration with the Adobe Creative Cloud. If you use Photoshop or Illustrator to design mock-ups for your clients (or yourself), palettes you create in the Studio app can be sent over to Adobe so you're sure to use the correct colors in your design. Designers can also link their Instagram to share what they're working on or colors they're loving these days.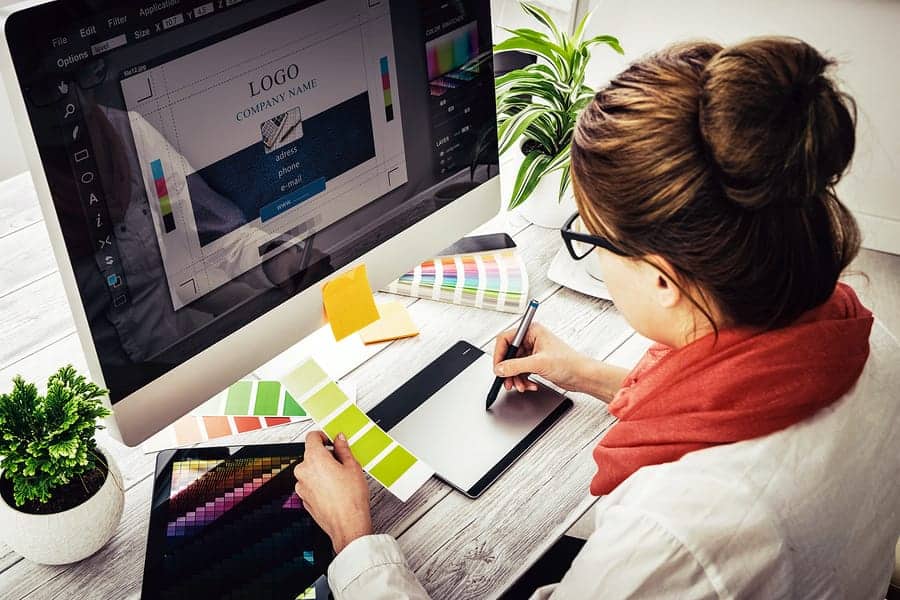 While the app is free to download, you'll need to purchase a subscription if you'd like continued access. After a seven day free trial, a monthly subscription is $7.99 unless paid in full up front, in which case it would be $59.99 (or about $4.99 per month). Considering this is cheaper than Netflix, we think this is an essential app for designers, especially those who may feel like color selection doesn't come as naturally to them.
Instagram
For the same reason aspiring writers are told to read plenty of other authors' work, designers are encouraged to view and analyze each other's art. Keval Baxi, CEO of Codal, an app development and UX design agency, says his designers get inspiration from a whole myriad of places, but as far as apps for designers go, Instagram is a good one.
When his designers are in need of some new design inspiration, they tend to gravitate toward a couple Instagram accounts that happen to belong to fellow development and design agencies — Tubik Studio, which is based out of Ukraine and Witty Digital, from Tel-Aviv.
We love that this practice promotes diversity in our global economy, where people don't even need to be on the same continent to engage with one another. For those of us old enough to remember the world without computers, it's remarkable that this is even possible. Not to mention the fact that studying design trends from all over the world is a great way to keep your industry chops sharp.
Bēhance
Bēhance has a few essential apps for designers. For starters, Bēhance Display allows you to keep your digital portfolio with you at all times. If you meet someone at a networking event (or coffee shop) who is looking for mobile app design services, you can whip out your phone and show off your work right then and there with absolutely no planning.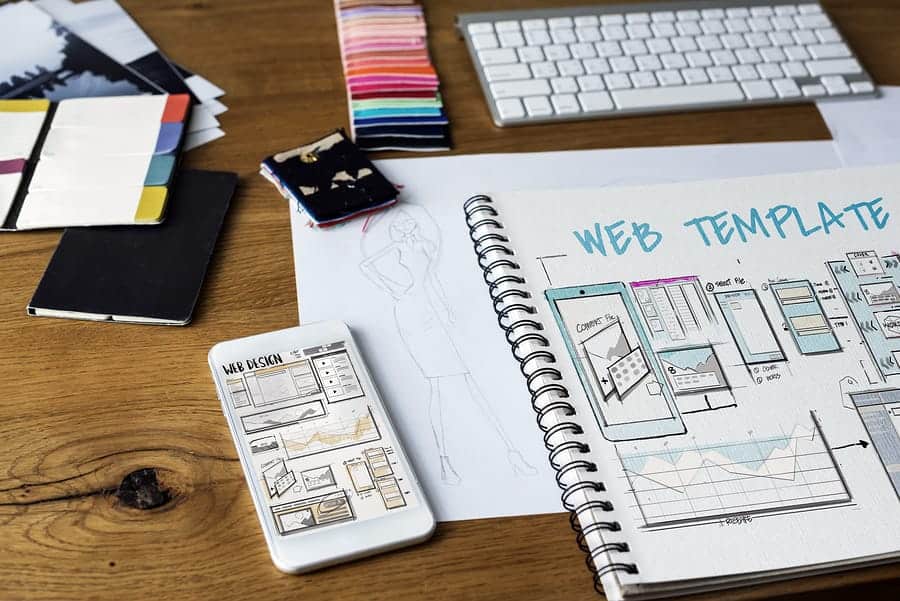 In addition, the original Bēhance app provides a great space for networking and inspiration. You can follow designers you admire, search for designers by speciality, or simply explore the community. Jenay Sellers, Director of Marketing at Brandfolder (a digital asset manager) loves Bēhance and views it "as a go-to place to see what others are doing and also how the rest of the design community is reacting to their work."  
We totally agree with Sellers and have to admit to going down the Bēhance rabbit hole a few times ourselves. It's incredibly important to keep up with trends so your mobile app designs look fresh, as visually outdated apps are less likely to be chart-toppers. None of us want to end up with a mobile app that never quite got off the ground, but apps for designers, like Bēhance, will keep you ahead of the game.
Daltonizer
Sometimes, in order to find inspiration, we have to step outside our comfort zones. This could mean going for a walk, trying a new design exercise that previously seemed insurmountable, or simply choosing to look at mobile app design from a different perspective. We recently discovered an amazing app for designers that could very well impact the way you approach the design process.
As the National Football League (NFL) figured out a couple years ago, those of us that can see color often forget how our design decisions will affect those that cannot. According to the National Eye Institute (NEI), about eight percent of men and a half-percent of women with "Northern European ancestry" are affected by colorblindness. Most of the time, this deficiency is tolerable, but sometimes (like in the case of some NFL "color rush" games), it's unbearable and makes your product useless.
If you've picked out your color palette, drawn a mock-up, and are about to start your prototype, pop it into the Daltonizer app first to make sure you aren't alienating part of your audience. Using the camera on your mobile device, you can compare your work with filters designed to simulate three different types of color blindness: Protanopia, Deuteranopia, and Tritanopia — even in a split-screen view.
Chances are, you discussed colorblindness and how it affects UX over the course of your education or career, but if you aren't colorblind yourself, it's easy to forget how millions of people see the world differently than you. That's why we believe the Daltonizer app is an imperative app for designers to download and keep on hand. At this time, the Daltonizer app is only available for Android devices, but we hope to see it expand to iOS soon.
Monument Valley
Yes, we're recommending an iOS game as an inspirational app for designers, but hear us out. Games are designed to take our minds off of the stress and anxiety in our lives, right? So if you're struggling with your current mobile app design or are feeling rather blocked as of late, give Monument Valley a shot.
Monument Valley was awarded Apple Game of the Year, as well as the Apple Design Award in 2014. Somehow, it exhibits both minimalist and incredibly complex design elements as you guide Princess Ida through various worlds while optical illusion threatens to stop you. You get to use the creative juices in your brain to build ways to get Ida to her final destination, but you're also just playing a game. You're engaged, but you're also relaxing because you aren't focused on work.
We liken this to getting up from your desk and taking a lap around the office if you're stuck on something. Research shows that frequent (sometimes hourly) mini-breaks can help boost productivity because it allows our brains to give in to distraction for just a little bit. If we're constantly trying to focus on an important task, we eventually become fatigued, so letting ourselves take a moment to find a new path for Ida might just be the thing we need to find a renewed source of energy. Then, we can get back to work with a fresh perspective and rested mind.
Of course, the danger here is that you'll intend to spend five minutes with Ida and before you know it, an hour has passed, so setting an alarm might be a good idea here. It's a bit outside the box, but Monument Valley is an app for designers that could open your mind to new design philosophies and stimulate your creative juices when you need them most.
Inkflow Visual Notebook
Some of us still enjoy good, old fashioned paper and pencil now and then. Nothing against the tablets we've all come to know and love, but there's just something about the physical act of writing or sketching that can't be replaced. For those times, the Inkflow Visual Notebook is the perfect iOS app for designers.
Inkflow lets you take a picture of your sketch and then use your iPad to manipulate the image. You can move objects around, delete parts you've reconsidered, and write directly on your drawing. This app for designers encourages you to "think visually," which is basically what designers are doing anyway. What could be better than encouraging mobile app designers to use the skills they've already cultivated to be more productive?
The Inkflow app could specifically be useful when designing for children. It feels a bit more childlike than most other design tools and might help you get into that kid-centered mindset. Kids are less likely to mind a less polished look, so the raw drawing look could wind up being more appealing to them, anyway.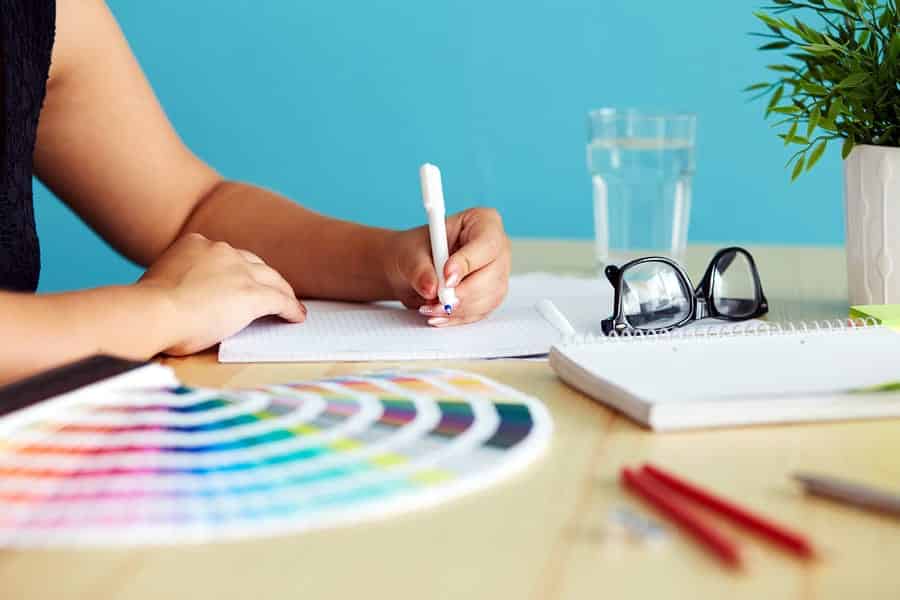 Finding Inspirational Apps for Designers
In the end, any app that inspires you is a worthwhile tool to keep in your arsenal. We're all different and in spite of the old saying — what's good for the goose, may not actually be good for the gander. Someone who is inspired by scrolling through Instagram might not have any desire to play a game. Some might feel like a stroll through the park is more inspiring than checking out other people's work. It just depends on what works for you.
In fact, some of the tools that work for you might not be apps at all. One of the best things blocked artists — or even just any artist who wants to expand their creative abilities — can do is pick up a copy of The Artist's Way by Julia Cameron. Through writing exercises, artist dates, and learning how to trust your instincts, Cameron helps designers, artists, writers, and plenty of other creative types learn how to be better versions of themselves. It's a bit of a time commitment for a couple months, but is totally worth it in the end.
No matter which inspirational apps for designers work for you (whether they are on this list or not), make sure to keep them at the ready. You never know when you'll hit a wall (usually at a time you can't afford to do so) and you'll have to pick yourself up, dust yourself off, and hit the ground running again. After all, those mobile apps won't design themselves.
Proto.io lets anyone build mobile app prototypes that feel real. No coding or design skills required. Bring your ideas to life quickly! Sign up for a free 15-day trial of Proto.io today and get started on your next mobile app design.
What inspirational apps for designers do you find most helpful? Let us know by tweeting us @Protoio!