Many mobile app designers are accustomed to creating apps for adults. After all, most designers are adults. We are likely to have insight into what adults need. When you suddenly get a client who wants to make a mobile app for kids, it can throw you for a loop. You don't have kids. You don't even have nieces or nephews. You don't know anything about kids. But the client wants what he wants, so you have to figure out how to design for children — pronto.
Many designers run into situations like this at some point, so we wanted to help. We spoke to experts about their experiences creating successful, award winning apps for kids and compiled some of their most pertinent tips to put you on the right track. Get ready to learn from the masters.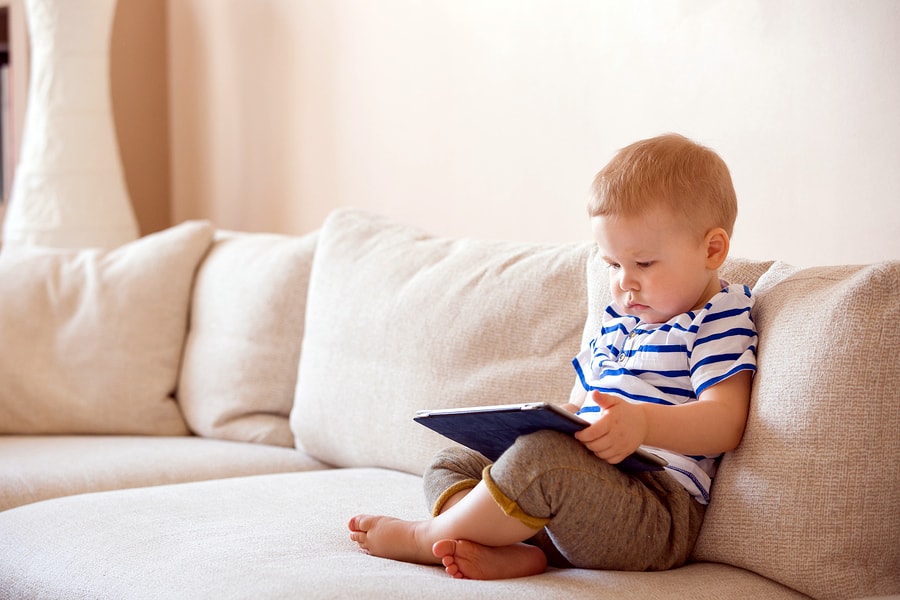 1. Respect Their Intelligence
Tom Mott has been designing and developing interactive educational products for children for over 20 years. He is the creator of dozens of award-winning interactive games, books, and digital toys for LeapFrog Enterprises. He has worked with top-shelf companies like Disney-Pixar, Cartoon Network, HarperCollins, Nickelodeon, Peanuts Worldwide and is currently consulting with Pixl Toys.
Mott says that he keeps two major things in mind when designing for children. First and foremost, it's important to respect their intelligence. "Kids are simply people who happen to be younger than you," so talking down to them won't get you anywhere (and they are intuitive, so they'll pick up on it.) Make sure that you are using language they understand, but don't forget that kids are smart. They enjoy learning and will gladly step up to the challenge you give them.
2. Set Your Goals Early On — And Refer Back to Them
The second thing that Mott keeps in mind is to "start at the end." Mott recommends setting specific goals for your mobile app early on "and then return[ing] to that throughout the design and development process. All design and content decisions will be informed by the goal." He even suggests that UX and UI issues can be solved this way (more on that later).
This is great advice for all mobile app designers and developers, regardless of the age of your audience. Think of it as the mission statement, or vision, of your project. In successful companies, every single decision goes back to a few core principles. Your mobile app shouldn't be any different. Ask yourself: Is this design helping, or hindering the goal of this project?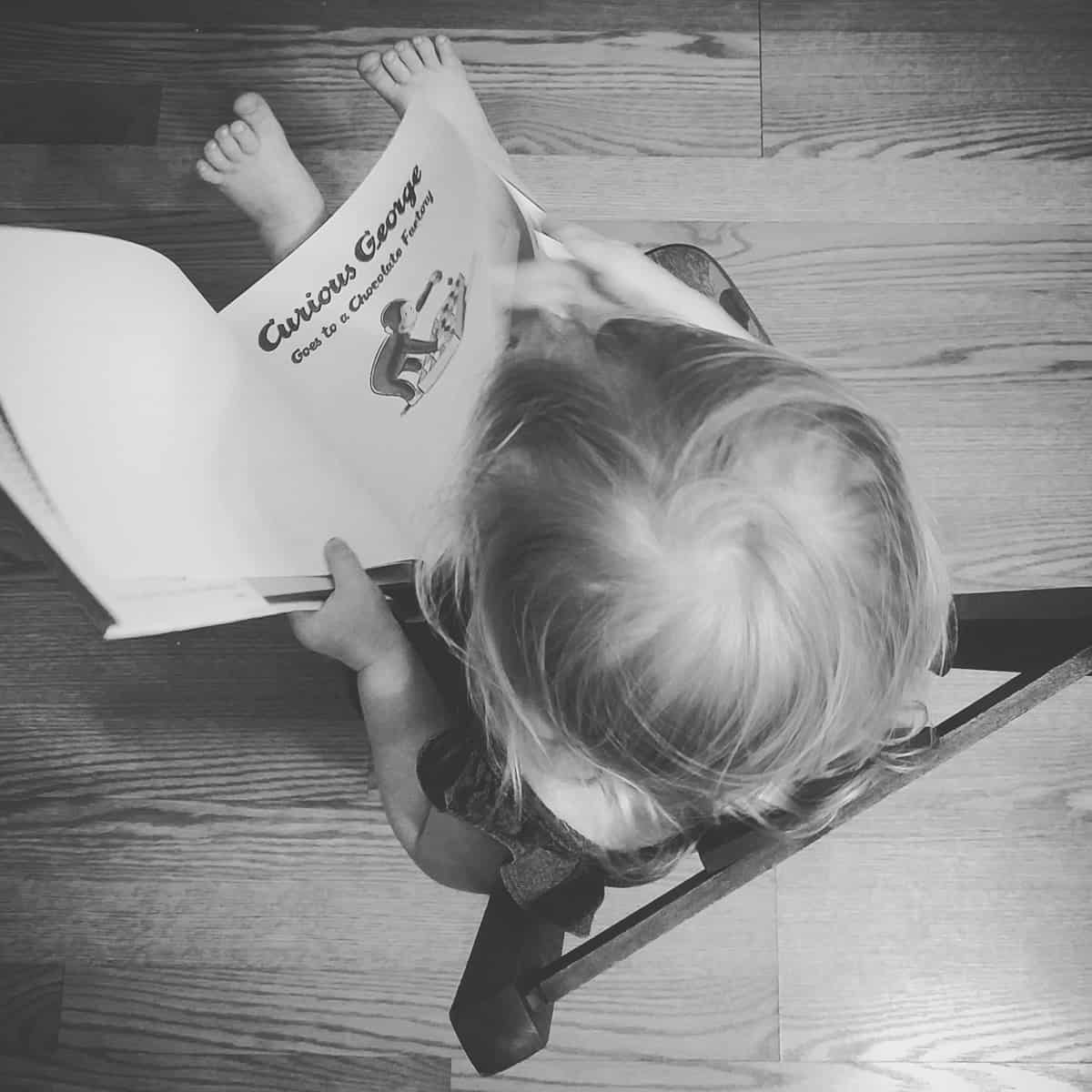 3. Using Audio and Visuals
Using audio when designing for children is almost a given because they may not be strong readers yet, which is why Mott often includes spoken instructions in his games. He recommends keeping instructions extremely short and clear — this is where your goals can direct your UI/UX.
For example, consider the following instruction: "Find all the states! Can you find the state of Missouri on this map? It's turquoise." At face value, this may seem simple enough, but there is quite a bit of information thrown in here. You're giving the child two missions (finding all the states, but also finding Missouri), you're not telling the child what to do IF he finds Missouri, you're asking him a "yes or no" question (can you find Missouri?), which technically has no wrong answer, and you're giving him an immediate hint, so if he finds it, you don't know if he can identify the color turquoise or the state of Missouri.
Instead, use less language, but use it more directly: "Tap on Missouri." (3-second pause) "On this map, it's orange." You're telling the child exactly what to do (tap on Missouri) and then letting him search for it on his own. Mott also points out that he's included a subtle "learning moment" in the question: Missouri is not always orange, but it is orange on this specific map.
If the child hasn't gotten the correct answer after three seconds, you can give him a hint. You can even extend the pause time if the question appears again during the game. Mott adds, "by doing that, we're scaffolding the learning: giving the child enough support for initial success, then gradually removing that support so they can continue to succeed on their own."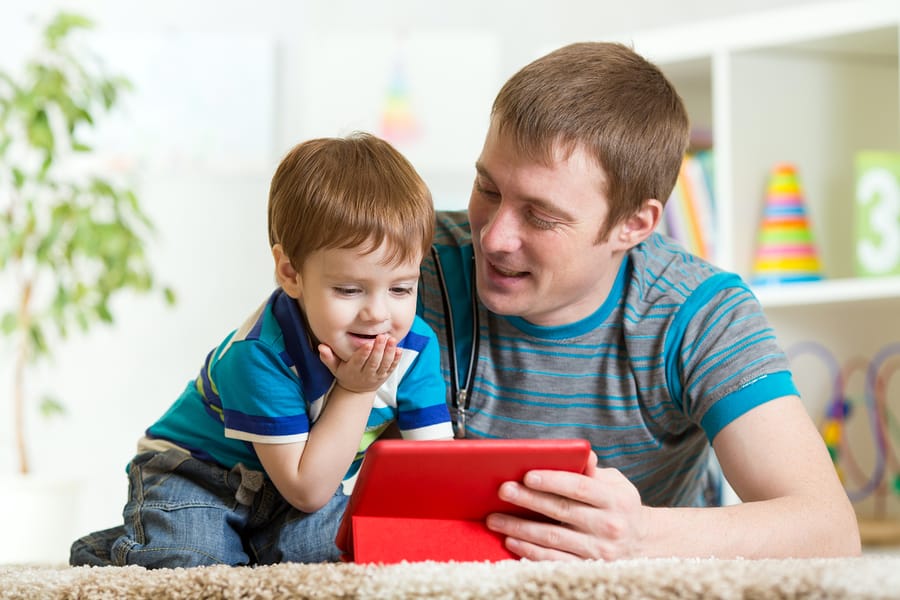 4. Integrate Learning While Playing
Caryn Antonini had the good fortune of learning many languages as a child, giving her an early appreciation for other cultures and a passion for language acquisition. When it came time for college, she attended the Georgetown University School of Languages and Linguistics, where she studied the effect that learning a foreign language has on a child's cognitive development. It wasn't until after she had her own child that she realized how few language education resources existed for children, which is why she founded Early Lingo.
Early Lingo is a language-learning system that has expanded their product line to include mobile apps so that children can continue their education no matter where they are. Antonini told us that what she finds most effective when designing for children is "gamification and creating levels which automatically cause them to compete. Children are learning while playing, which is the ideal scenario and they want to keep playing in order to surpass their friends."
Antonini admits to using "a few bells and whistles" when designing for children, such as sound effects, stars, and balloons because they are generally appealing to kids, but the bottom line is teaching lessons through games. Children want to succeed, so providing them with a fun, safe space where they can learn and develop new skills is an important step in their development — both from an education and confidence standpoint.
5. Cater to Their Busy Brains
Even people with limited exposure to kids know that they have short attention spans. They're naturally curious individuals (with sometimes wildly active imaginations) and since literally everything is new to them, their brains are on constant overdrive. Therefore, it's not really surprising that they might get distracted easily — which is important to remember when designing for children. We have to keep them interested, engaged, and enthralled and that means stepping up our game.
This is where Natalie Rebot realized that there is some room for improvement in story time. Her daughter was growing bored with regular books, but loved making shadow puppets on the ceiling with a flashlight and creating a story to go along with them. Before long, her daughter even preferred this method to her book collection. That's when something clicked for Rebot and Moonlite was born.
The Moonlite is a bit like a high tech View Master, which may bring up feelings of nostalgia for those of us old enough to remember them. By using the flash on your smartphone, the Moonlite projects images onto a ceiling or wall, bringing stories to life in high definition. When you move the reel, the app advances to the next page of the story and a new image appears on the ceiling.
Rebot really nailed this design for children. She took a simple activity that many parents are already doing with their children and turned it into something compelling, exciting, and fun. Moonlite launched a Kickstarter on December 6, 2016 and within 12 hours, it was chosen as a staff pick and Rebot promptly reached her goal ($20,000).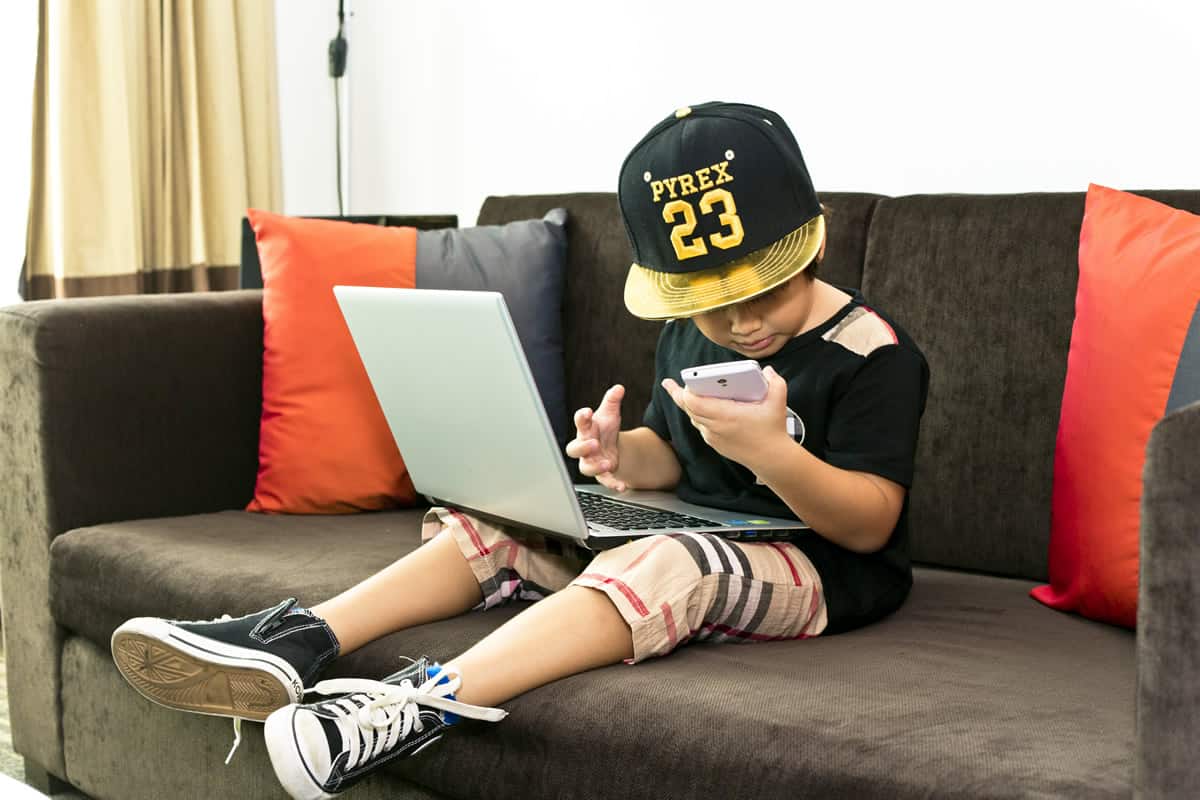 6. Interaction is Key
Rebot isn't the only person who understands the importance of reading with your children — but plenty of parents travel for work, causing them to miss evening story time. Luckily the makers of Caribu figured out how to solve this problem using your smartphone or tablet.
According to Caribu CEO Maxeme Tuchman, the app "keeps the attention of kids because it's like Facetime meets Kindle." The child gets to see the parent (and vice versa) at the top of the screen with the book underneath (on both screens) for easy reading. Caribu has also created interactive books for their app so children can learn while drawing (like connecting the dots to form a picture when learning the alphabet). The app even allows them to choose different colors.
Caribu and Moonlite both teach us that designing for children is very much about engaging the child. Reading can seem boring to kids who are constantly surrounded by shiny, interactive technology that blinks and makes noises at them. But bedtime reading is just you and a paper book. Oftentimes, it's a very passive activity (although perhaps some parents welcome this in hopes that their child grows bored and falls asleep).
But doesn't that miss the point? If we are, in fact, designing for children, then we need to make their interests and needs the top priority. Kids like being involved. They like interacting. When they reach a certain age, they want to do things for themselves. So let's give them what they want: interactive apps that engage their busy brains and contribute to their educational experience.
7. Consider Their (Not So) Fine Motor Skills
An important thing to consider when designing for children is that their motor skills are not fine-tuned yet. If you've ever watched a toddler eat, you know that they are basically just grabbing at things. It's more like a full-hand situation. They can't do anything gently. They'll eventually learn to point with one finger — but even then, their aim isn't accurate.
The lesson here is to create larger buttons. If they have to choose two shapes that match, make those shapes pretty big — perhaps even as big as 100×100 pixels. Buttons this big may seem ridiculous if you're used to designing for adults, but remember your audience here. Kids won't be able to push tiny little buttons or even just words. They need a bigger target than that.
8. "Kid Test, Kid Test, Kid Test"
Finally, let's take one last look at valuable advice from Tom Mott: "Kid test, kid test, kid test." Mott says to put together a prototype and then let kids mess around with it — and be sure to observe them while they do. "If they struggle with it, are confused, get bored, or aren't understanding the learning objectives, iterate the design to resolve the issues. And then kid test again."  
Sometimes, this process brings to light some design issues and if that happens, remember what Mott said about going back to your original goals. Let those be your guide as you make adjustments, but if your design has completely failed and you are starting from scratch, don't be discouraged! Mott says that some of his favorite designs came from scrambling to re-design something that completely tanked the kid testing phase.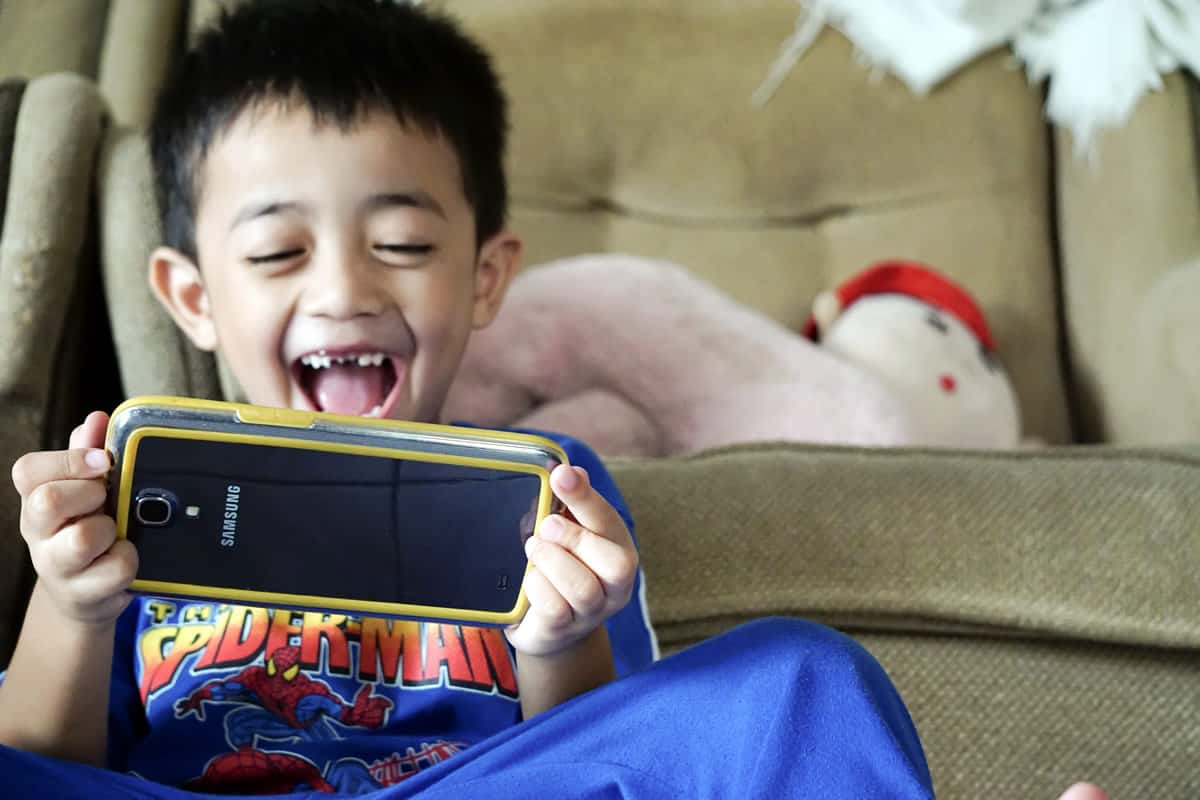 The Upside of Designing for Children
Maybe designing for children isn't a direction you expected your mobile app career to turn, but you can learn a lot about how to cater to your user by switching up your audience — and it's a big audience. Experts believe that the global education gamification market will grow at the compound annual growth rate (CAGR) of 64.34 percent from 2014 to 2019.  Wouldn't we all love to have a piece of that pie?
Designing for children presents a unique opportunity to challenge your mobile app design skills. Children are like sponges. They learn faster than adults and their memories are better, too. They pick up on everything you say, whether you realize it or not. One moment, they're playing a game on their own and the next, they're repeating that not-so-nice thing you said about your neighbor last week — in front of her.
Kids can be a tough audience to understand sometimes, but remember the advice of these successful mobile app developers to help get you through. At the end of the day, you'll be influencing a child's life for the better. You may even be changing it by introducing them to a passion or building the foundation they need to become an actual rocket scientist. Their opportunities are endless — you are the conduit.
And a few last words from Tom Mott to help drive your kid-friendly designs, "Trust the kids, respect the kids, listen to the kids, and you'll successfully design kid-attuned products."
Proto.io lets anyone build mobile app prototypes that feel real. No coding or design skills required. Bring your ideas to life quickly! Sign up for a free 15-day trial of Proto.io today and get started on your next mobile app design.