Go to market strategy? Check. Established market plan for your product offerings? Check. Hired a designer that understands your brand and can take it to the next level? Well, not quite yet.
Hiring your first designer can be a harrowing process, whether you're looking out for a product designer, a graphic designer, or a jack-of-all-trades. Before crafting a job listing or starting to talk to designers in your network, you'll need to figure out what it is you're looking out for. Below we'll go over some of the top skills and characteristics you should keep in mind when you start hiring your first designer.
Demonstrated Creativity
First and foremost, your first designer needs to be able to design themselves out of any box. No startup has time for boring products or designs, so this design hire should have tangible examples of pushing the boundaries. This will come out when asking hyper-specific questions about a designer's portfolio. Ask questions around constraints the designer had to work with to deliver the work sitting in front of you. This will give you an idea of their creative process and how they get around obstacles to meet deadlines and exceed expectations.
Beyond their creativity, they should also have examples of exactly what you need immediate help with. Do you need a logo yesterday or a new approach to your user flow that you've tried to mock up yourself? Your first designer doesn't have to have skills in every aspect of design, but a willingness to learn is key.
Don't see something in their portfolio that you'd like to see? Create a design challenge during the interview process that includes them creating the early stages of that type of deliverable. Maybe they have plenty of examples of infographics, but no eBooks. Ask them to create an eBook design that is a few pages long about a fictional topic. Beyond the finished product, also ask them to write something quick up about how they approached the challenge to get a window into their thought process when it comes to something they haven't worked on before.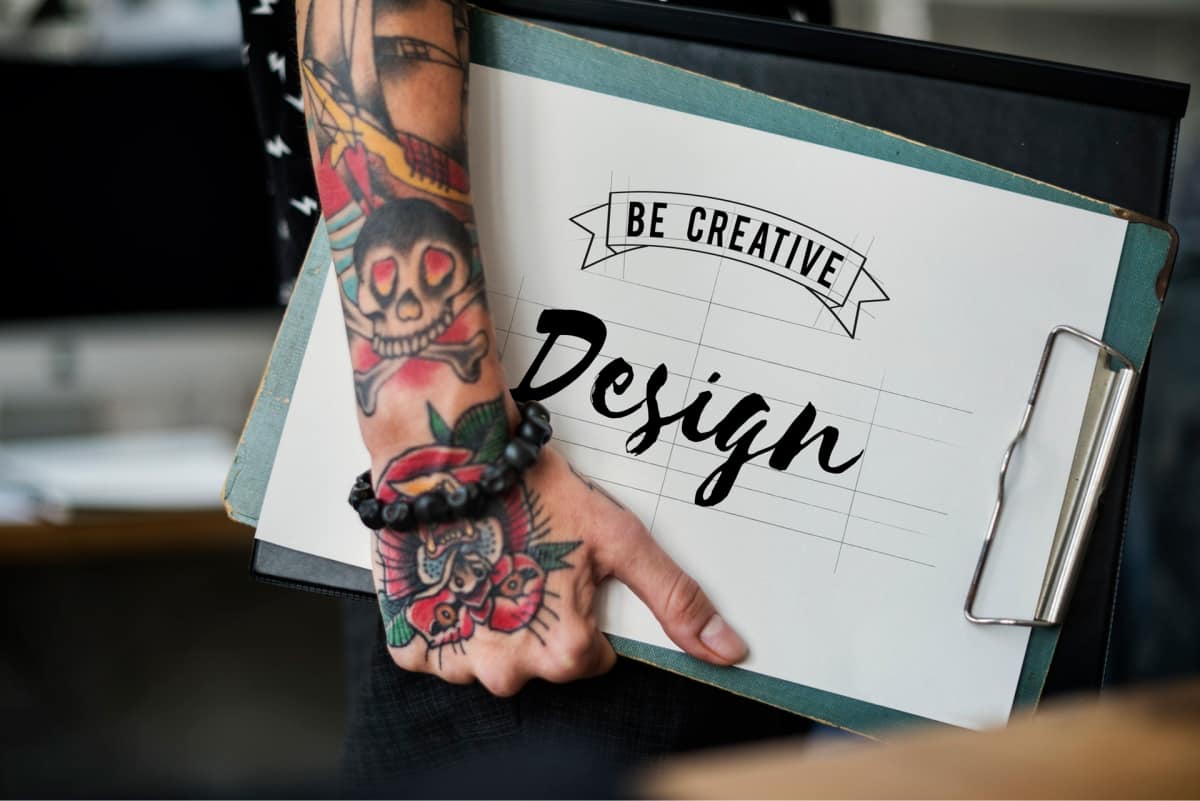 Open-Mindedness
As an entrepreneur, you know that two days at the office are never the same. And as your team grows, employees need to buy into the unpredictability that makes startups so challenging and fun. When it comes to hiring a designer, this is especially important. They will be presenting your company to the world visually, so they need to have an open mind in terms of style and positioning. Any young company will go through some iterations before and after product launches. Not to mention, brands are living entities. So the designer you hire will be an integral part of keeping the brand vibrant and relevant as internal strategy and design trends change over time.
Outspoken
Next, when hiring your first designer, you'll want to make sure that they put their creativity and open-mindedness to good use. While the CEO and founders will drive the company strategy, all early employees will profoundly shape the future of any startup. And the best design hire will speak up early and often. This means doubling down and compounding on successes, but also saying something when they disagree with the direction the company is going in or jumping inquisitively to challenge the approach to a problem. This means having data to back up opinions, as well as giving suggestions for what they think should be done instead. No entrepreneur should want a "yes (wo)man" on their team.
Able to Incorporate the Right Feedback
Designers go through at least a few rounds of edits with each delivered project. When it comes to foundational deliverables, such as logos or overall brand guidelines, there will be some stakeholders to keep in mind. This might include the product leader, the CEO, or investors. Each of these stakeholders will give feedback, and the best designer will be able to incorporate it all into a second (or third, or fourth) iteration. However, there is a delicate balancing act between a designer taking all feedback and standing their ground when they have data to back up their opinion. This ties back into looking for designers that are outspoken: you'll want your first designer to have plenty of their own opinions and research, but also be able to incorporate feedback to create the best possible product.
Connected to the Design Community
The design is a common practice. Just as styles, like flat or material design, fall in and out of fashion, the designer you hire will need to keep up and make recommendations, ensuring your company stays on the cutting edge whenever possible. Beyond being up to date on design strategies, staying close to the design community will help any designer recommend contractors and additional hires down the road.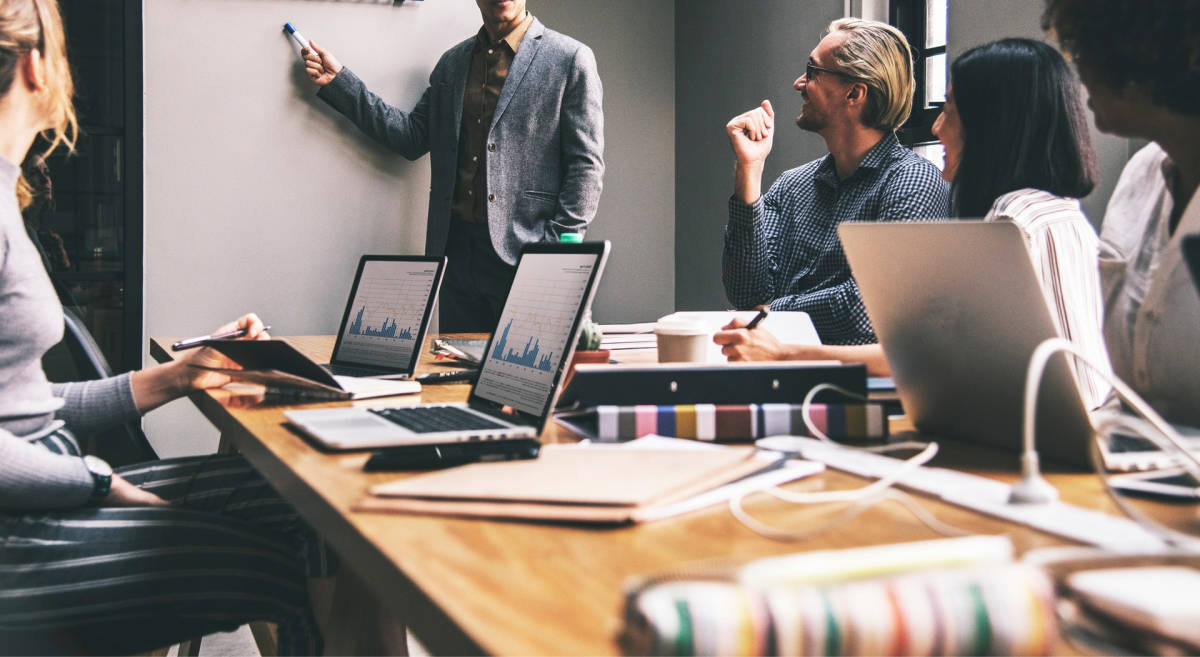 Delegation Skills
You don't want your designer to burn out by taking on too much, instead screen for design candidates that have a firm sense of balance. This can happen in two ways. First, as your organization grows, there will eventually become too much work for just one person. You want to hire a designer that has the interest and ability to bring in help when needed. This might mean hiring contractors in their network or making additional design hires.
When hiring contractors, your designer will need to have airtight communication skills to produce creative briefs that ensure deliverables are on-brand and move the larger project moving forward faster.
Once your company outgrows external design help and needs to hire an additional part or full-time designers, your lead design hire will need to be an excellent manager. This includes delegating tasks and helping all new employees manage workload.
Puts the End User First
Some designers could create beautiful graphics, but will they resonate well with your users? The best design hires will be relentless advocates for their users. They should be well-versed in user testing because there's no way to know what users really want until you ask them the right questions. After all, designers all know the quote that is often attributed to Henry Ford: "If I had asked people what they wanted, the would have said a faster horse." While there's speculation about whether or not he ever said that, it does make a fair point about product innovation: users don't always know what they want. Your first design hire will have to be a master translator; getting user feedback along the path to launch, but being able to pick out the important pieces of feedback from the ones that don't require immediate action.
More Than a Designer
Your first designer will, of course, have an impressive knowledge of design. But what do they know about your industry? What do they do on the weekend? What kinds of creative associations or meetups do they belong to? What unusual jobs or experiences have they had in the past that help them approach challenges with unmatched creativity?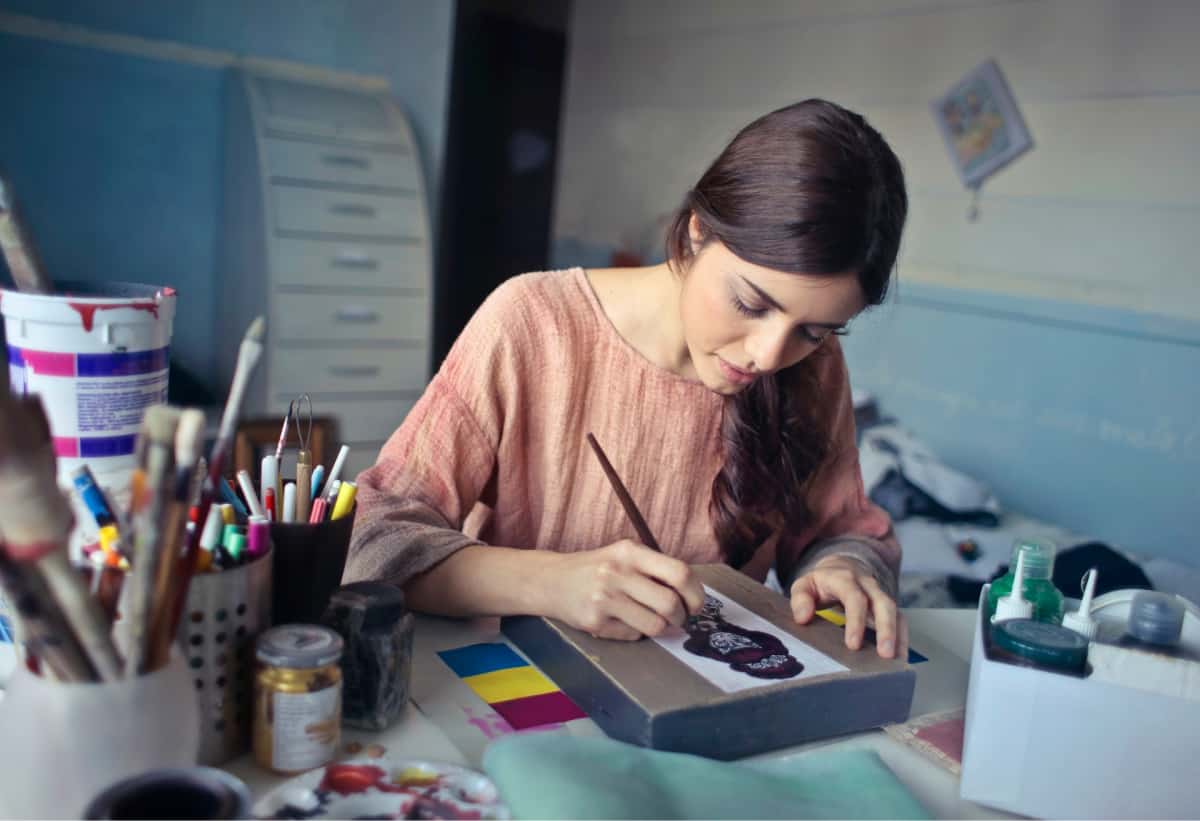 It might sound like a cliche, but everyone at a startup needs to wear multiple hats. A phrase that isn't in a startup employee's vocabulary is: "that's not my job." We've all assembled chairs for a new office, restocked the fridge, or helped plan a company event. Startups require all hands on deck. These "assorted other duties" help the team succeed, even though they have nothing to do with what's listed in a designer's job description. Make sure when hiring your first designer that they are similarly flexible.
Soft Skills
The importance of emotional intelligence is hard to overstate. Design chops will be one thing to look out for, but how does your design candidate communicate? How do they resolve conflict and approach relationships with coworkers?
This is often where discussions of "culture" come in. Every company has a distinct culture, and any new hire shouldn't be required to fit in, but rather be able to add something to your company culture. This will help grow the outlook of your company and employees.
Closing Thoughts
Each early employee is crucial in a startup. When it comes to hiring your first designer, this individual will have a major impact. They should be someone who can help move the company forward in is vision, starting with design and extending far beyond.
What else should entrepreneurs look out for when hiring their first designer? Let us know by tweeting us @Protoio.
Proto.io lets anyone build mobile app prototypes that feel real. No coding or design skills required. Bring your ideas to life quickly! Sign up for a free 15-day trial of Proto.io today and get started on your next mobile app design.