Building a mobile app design career can be one of the most challenging things you've ever done — but also the most rewarding.
Competition for good jobs is fierce, and many potential employers may not want to pay you what your skills warrant. But at the same time, there's a tremendous range of opportunities out there for designers who know where to look. Whether you have experience as a freelance designer or are jumping back into the design job market, here's how to find mobile design work.
Be Selective, But Not Too Selective
As a recent graduate, job hunting can be incredibly stressful — particularly if you've got student loans and no savings or financial support to fall back on. With the need to find immediate work, it can be hard to keep perspective. Some aspiring mobile app design professionals send out applications to everyone and anyone, hoping that something (anything) will come through. Others end up spending way too much time on a few applications, hoping that if they get one just perfect, they'll land their ideal job.
Neither approach is great for recent grads. The job market isn't a meritocracy where the most diligent applicant always gets the gig. Neither is it a pure numbers game, where more applications mean more hits. Rather, it falls somewhere in between.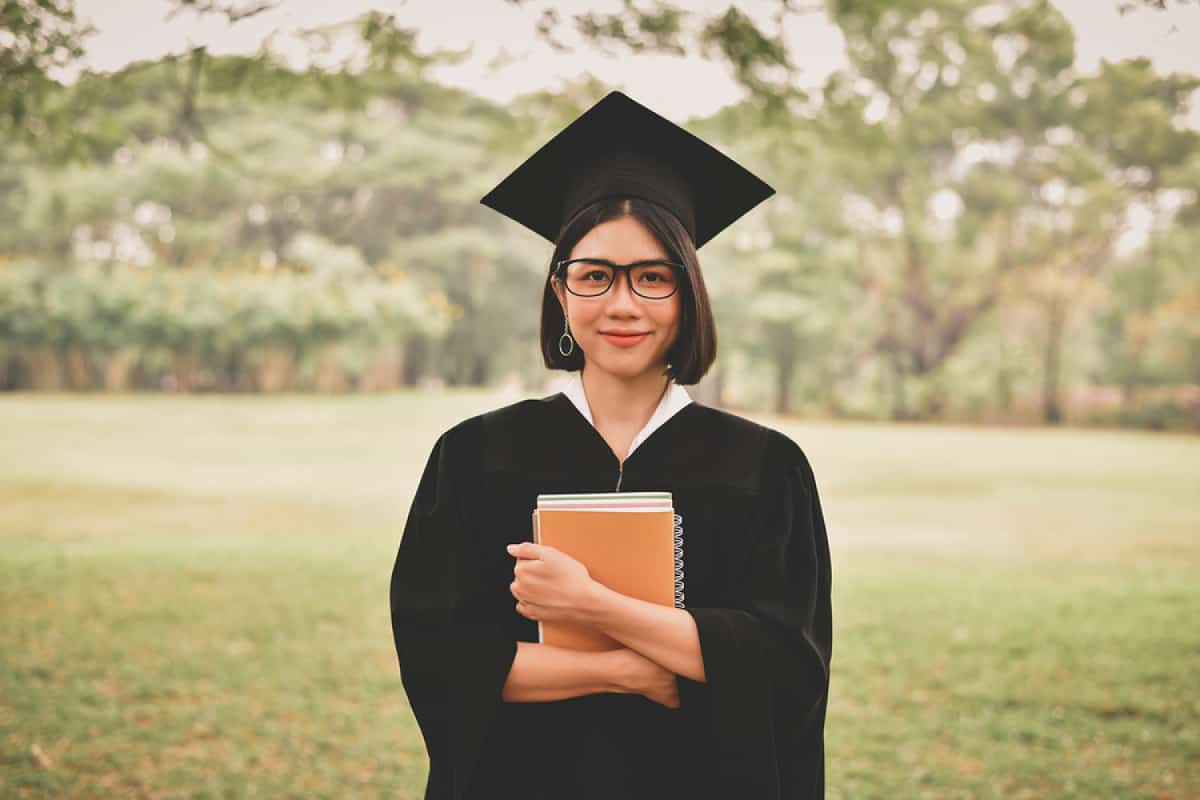 You need to cast a wide enough net that you have a good chance of finding a decent job. At the same time, you can't just send out the same email over and over again — you need to create a custom application (and dreaded cover letter) for each job opening, and that takes a lot of time.
Set a daily or weekly goal for applications and stick to it. Then find the best jobs — the ones you really want and think would be a good fit for you — and focus on them. You're probably better off sending a few great applications off every week to jobs that will reward you, instead of dozens of "Dear Hiring Manager, Design is my passion," letters to jobs you don't want.
In particular, be wary of people trying to take advantage of your skills without rewarding you. The Internet is filled with people trying to hire designers "for exposure," or ask for huge amounts of your time for very little work. Move on, and find an employer who really values your skills.
Hone Your Portfolio
You've probably heard this advice 1,000 times, but it's so important we can't neglect it here: get your portfolio together. A good portfolio shows employers your skills. Just as importantly, polishing and honing it is a good chance to show your attention to detail and professionalism.
Your portfolio is also a good chance to spin your previous experience to show that you're not new to the design world — particularly if your work experience is sparse. Your employer won't know that you've only done a few freelance jobs online, or that your last gig was only ten hours of work — unless you tell them. What they'll see is the quality of your designs and evidence of your experience.
Keep in mind that your digital portfolio is a chance to showcase your mobile app design skills. Put as much attention into layout and UX as you'd put into one of the works you're showcasing. Just as importantly, think about it in the way you'd think of a design assignment. Think about who your audience is, what you want them to get out of your portfolio, and their likes and dislikes. What do they find interesting in mobile app design? What might differentiate you from other applicants?
Structure your portfolio around the mobile app design job you want. If you're building a UX design portfolio, for example, usability and good storytelling are key. If you're focusing on interaction design, showcase your style and skill in your portfolio interactions.
Study the Companies You Want to Work For
Picture this: you've found the perfect job opportunity. The company does work you find interesting, the position is perfect for your skills, and the pay and benefits are outstanding. You psych yourself up for the interview and make a great impression — at first.
Then, the interviewer asks you a question like, "what drew you to this company?" or "how do you see your work helping us design better mobile apps?" and you just freeze. The question should be easy — you wouldn't have applied if it weren't a match for your skills — but it isn't. You suddenly realize that, beyond pay and the brief job description you've read, you know almost nothing about this company.
Everyone knows in theory that you're supposed to read up on a company before interviewing, but very few designers actually do it. They assume they'll glide through on their work and interview skills, or put it off until it's too late.
The good news is that it's not difficult to outperform the other candidates in this regard. Spend an hour or so doing research and you'll come across as more confident, better informed and more likely than not, a better match for the job.
When you do your research, you're looking for two principal things: what the company or client is and does, and how they see and represent themselves. The first area is pretty self-explanatory. Find out what products the company makes, what organizations they're connected with, and all the details of what the job entails.
If you're applying for your first mobile app design job, it doesn't hurt to brush up on any relevant areas you haven't studied or worked on in a while. Small gaps in your knowledge can have big impacts on how your interview goes.
The second topic can be a little trickier because it often falls outside of a new designer's understanding of design. For example, let's say you're interviewing for a company that builds B2B apps, and you see references to "agile methodology" on their website. You might not care at all about agile design — at this point in your career, you probably don't have strong opinions about organizational workflow.
Indeed, you may never really need to learn much about agile design, beyond how to plug into the company's workflow. But if the company strongly incorporates agile design principles, that's probably how you should frame your own approach. You don't have to reinvent yourself, but it will help if you know the key concepts and can discuss your own talents in terms of those concepts.
Learn How to Write a Cover Letter
Most mobile app designers want to be judged by their work, not their ability to schmooze or talk up their talents. But like it or not, your work is only one factor that goes into your evaluation, and part of that has to do with the types of skills you'll need in a modern workplace.
Mobile app design professionals need to be able to listen, communicate with their coworkers and bosses, keep track of workflow, and often represent their company between clients and other stakeholders. For remote freelance design jobs, these skills often become even more important. Having good communication and organizational skills is absolutely crucial when you're working with people on the other side of the world who you barely know — you can't just pop by their office to sort out an issue.
The human psychology factor is even more important. Your prospective employer isn't an objective person looking for the best talent they can get — they're every bit as much a flawed, imperfect observer as anyone else. The way you introduce yourself, talk about your work and communicate in interviews doesn't just determine what they think about your soft skills — it also affects how good your mobile app design work looks to them.
To communicate effectively, you need to think about who your audience is, and what they're looking for. And one thing almost all executives and product heads share in common is a packed schedule. Make your cover letter short, to the point, and designed to lure your manager in for the next step. It can be tempting to oversell yourself and add a lot of unnecessary detail, particularly if you're a new mobile app designer without a lot of experience.
Avoid the temptation to include every project you've ever been a part of. Instead, just list your top three projects — ideally in one or two sentences apiece. Talk about it from the client's point of view.
Highlight results if you have examples, (e.g. "Designed the Hypothetica App, earning 150,000 downloads in the first six months,") along with the skills you demonstrated in the project. And remember, the purpose of a cover letter is just to gain the client's interest and propel them to look at your portfolio, conduct an interview, etc. Focus on making it snappy and engaging, not exhaustive. They can always look at your portfolio or ask you questions after your letter hooks them.
Network, Network, Network
There are more ways to connect with people than ever before, from in-person groups to professional networks, to online communities. If you're just getting started, a great place to start is Dribbble.
The site is an online design community, where designers can showcase their work, earn feedback, learn, find inspiration, and socialize with other designers. Dribbble also has an array of creative activities to bring the community together, including "rebounds," where you can riff on other designers' pieces.
But most importantly, Dribbble is an ideal place to contact and interact with potential employers. Dribbble has connected over 40,000 brands with designers and can be a great help whether you're trying to find freelance design work or move to a full-time position.
Another great opportunity for networking is social media. Both professional networks like LinkedIn and more conventional networks like Facebook and Twitter are filled with people in the mobile app industry. You don't need an elaborate strategy to build the right connections — something as simple as a thoughtful comment on a design post can grow into a relationship and a business contact.
However, networking isn't just about just putting in the time and getting your work out there — the way you network makes at least as much difference as the platforms you chose, if not more. Good networking should forge connections or provide value. Sharing ideas with other designers, giving constructive advice and criticism when it's requested, and even introducing new contacts to your own network can build relationships and earn you new contacts — and sometimes, provide a foot in the door at a company you're eyeing for a job.
Don't forget about friends and instructors from school. Many successful mobile app design companies grew out of college relationships and collaborations. Keep in touch with your friends, make new connections and share information about job opportunities.
Keep Up on Design Industry News
As a designer, being good at your job means keeping current. While many core design principles remain the same, styles, best practices, and terminology change over time. Keeping up on the latest design trends will help you demonstrate to prospective employers that you're informed, and understand the needs of the company and the industry.
Additionally, following design blogs, magazines, and other media can help you continually improve your skills. You'll gain inspiration from great mobile app designers pushing the limits of their craft, pick up new research on effective UX, and have a ready source of design inspiration when you need to push yourself out of a slump. It will sustain you when your work feels endless and tedious, and lift you to the next level when you're feeling inspired.
It's also useful to follow the design industry from a business standpoint. Learning about which apps are getting funded, and who is getting a rush of new users can help you calculate what skills will be most profitable for you, and how to pitch yourself to employers or clients, whether you're interviewing for a job or a freelance designer gig.
Start by focusing on what interests you. Was there a great UX designer you learned about during college? Learn everything you can about them, the people they influenced and their own influences. Interested in how material design is evolving, or the evolution of skeuomorphism? Dive in!
But at the same time, don't get caught in a narrow niche. Blogs like Awwwards and platforms like Dribbble that highlight a range of design work can be a great source of surprise and inspiration by highlighting things you wouldn't normally have in your purview.
Looking outside of software and graphic design can be just as valuable. Exploring industrial design, fashion, interior design, architecture, and other design-related fields can help you see mobile app design in a new way.
You'll start thinking about the interaction of fashion and technology with wearables, and evolving ways to interact with the environment around you, such as augmented reality. You'll develop and improve your own style, and innovate instead of following others — invaluable skills whether you're trying to get your first design job or move up in your career.
The Right Mobile Design Job is Out There
The mobile app design job market is crowded and competitive, but it's also full of opportunity. Value yourself, improve your skills and focus on the job you want, and you'll find the right fit.
Did you recently graduate from college? Tweet us @Protoio, tag your alma mater, and tell us what your goals are!