We talk a lot about design around here. It's sort of a big deal when your business is helping people design beautiful, functional, and unique mobile app prototypes. Design is basically everything after you develop a solid, viable mobile app concept. You'll spend the rest of that mobile app's life discussing how it measures up to current design trends, if it's keeping up with its competitors' designs, and how your users feel about it.
Design is time consuming, that's for sure, but the time you put into it can make or break you. And remember that design isn't just about how something looks. It's just as much about brains (functionality and usability) as it is beauty (color scheme and font choice). In fact, some would argue that how it works is even more important than how it looks. We think they're both pretty important, but let's face it: if your mobile app doesn't work well, it doesn't matter how gorgeous it is. People will just give up on it.
As we approach the mid-point of 2017, we can't help but share some of our favorite mobile app designs. We've found some good ones in recent months and we can't wait to see what the second half of the year brings. In the meantime, here are 7 of the best designed apps we've discovered this year — so far.
Best Designed Apps for Staying Informed
PressReader
PressReader is a mobile app that provides access to more than 6,000 newspapers and magazines throughout the world and it's basically our new favorite thing. You can either read online or download your favorite publications to save for later. Your account is even authorized for up to five devices, so you can rest assured you'll never be without your own personalized, sleek, swipe-worthy channel.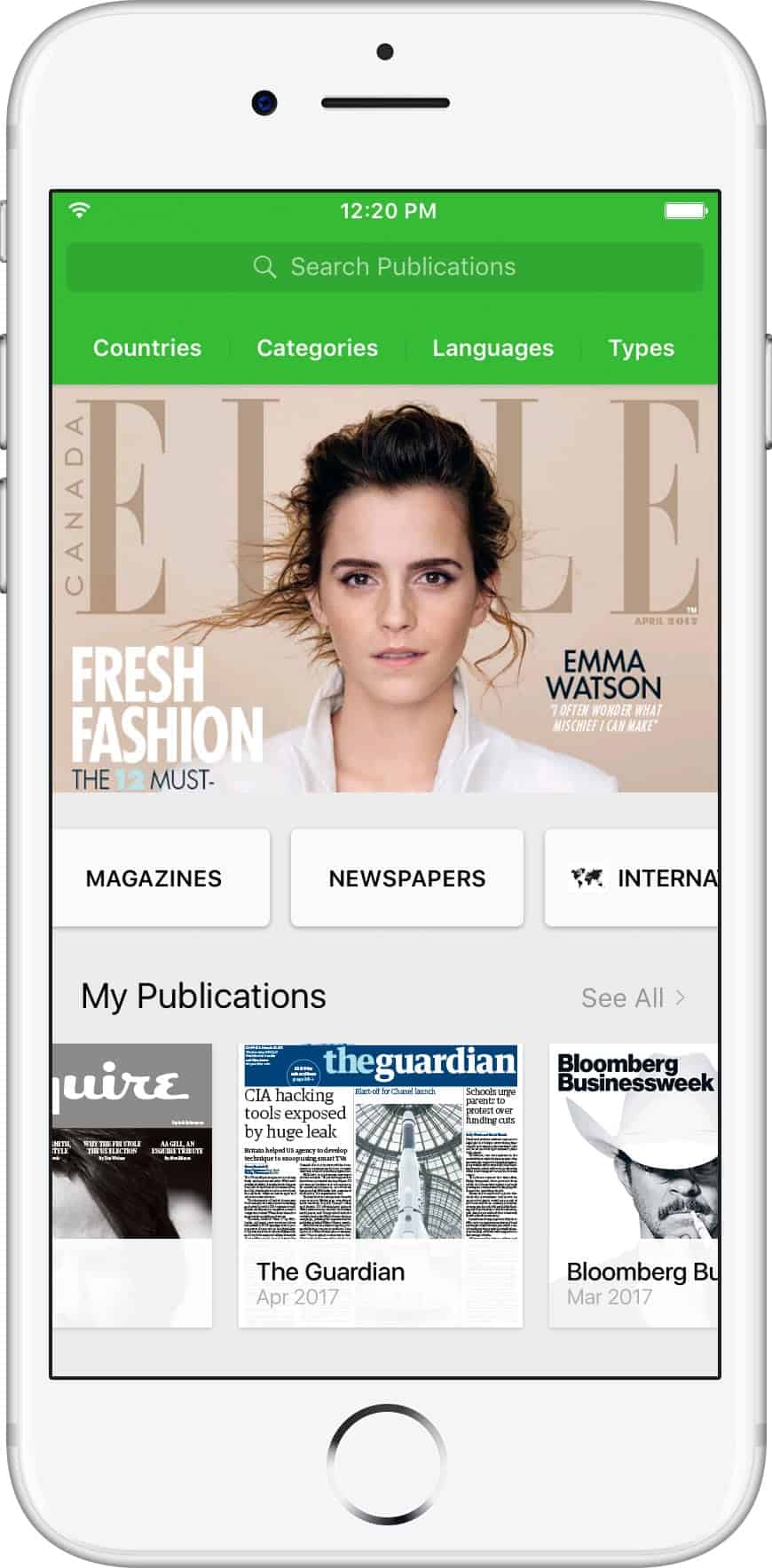 What lands PressReader on our list of best designed apps goes back to their philosophy of providing access to information in a way that makes people actually want to consume it. For years now, people have been cutting back on magazine subscriptions, but that didn't eliminate the desire to read some of the articles (Emma Watson, hello). Many magazines have begun publishing some content online, but it's not convenient to go to 10 different websites to read the one article that piqued your interest from each of them.
PressReader solves all those problems for you. They've combined thousands of your favorite publications so you don't need to deal with all that mail and all those subscription bills. You can simply log into your PressReader feed, which keeps it all in one place, while encouraging you to check out new publications you might find interesting.
Stuck on a flight with nothing to do and without a PressReader subscription? No problem. They've partnered with airlines, in addition to hotels, cruise ships, and even libraries to create HotSpots all over the world. The app automatically connects to them when you're within range, and as you'd expect from any app these days, it's fully integrated with social media, so you can share to your heart's content.
PressReader is free to download, although full access to content is not. But isn't it more convenient to use PressReader than to subscribe to 10 magazines and newspapers? You can either pay as you go or choose an unlimited reading subscription for a monthly fee. If you're an avid reader or just need to keep up on current events, it's more than worth the price.
MyRadar
Seriously, a weather app on a best designed apps list? Yes. Trust us, you're going to fall in love with this one. Most of our smartphones come with some kind of weather app at this point, but they're generally pretty simple. We can see the 10 day and hourly forecasts, but no radar or weather alerts. They leave a lot to be desired, but we recently discovered an app that 25 million other people apparently caught onto long before us: MyRadar.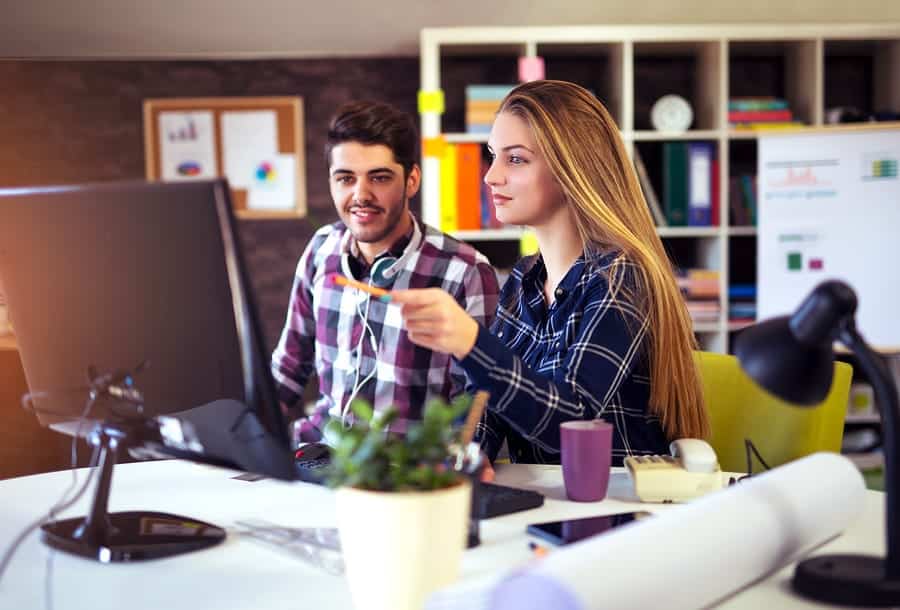 MyRadar gives you updated high definition radar, weather forecasts, storm tracking, and weather alerts straight from the National Oceanic and Atmospheric Association (NOAA). You can use your current location or check your vacation spot for this weekend with just a couple taps. For those who travel frequently, there's even a flight tracker feature that will help you figure out if your connecting flight has been rerouted due to weather.
If the hi-def radar isn't enough to enthrall you, their wind animations just might. This is an app your local news channel could only dream of. It's sleek and clean, but detailed in the perfect way to keep you informed about weather in your area (or an area where you'd rather be). There's a free version of this best designed app, but there's a paid "pro" version as well and both versions are available for the Apple Watch. Now, excuse us while we check the radar in Hawaii.
Best Designed Apps for Security and Privacy
Hushmail
Internet privacy and security are increasingly pressing issues for all of us these days, so it shouldn't come as any surprise that we've included apps that address this problem on a list of best designed apps. Hushmail was founded in 1998, but just released their app in mid-2016, allowing people to send secure email on the go to anyone — even people who don't use Hushmail themselves.
While people might not feel the need to encrypt their daily email activity (although maybe they do, and no judgment here), there are certainly times when we'd rather have the extra security. It's perfect for accountants, doctors offices, law firms, and businesses that have to pass along sensitive data, like customer information or copyright documents. Currently, the Hushmail app is only available for iOS, but they do have plans to create an Android version in the future, so stay tuned for that.
Dashlane
Password managers are becoming more prevalent as we keep adding accounts to our lives. It's getting harder and harder to remember the password to our online banking, let alone this or that reward program — but Dashlane can keep track of all that stuff for you. Dashlane allows people to securely manage passwords, credit cards, IDs, and other important information using advanced encryption and local storage.
What makes us think Dashlane is one of the best designed apps is their Password Changer, which lets you change passwords right in the app, as opposed to visiting the site in question and then changing the information in Dashlane. Since so many online retailers have experienced breaches in security over the past couple years (a pattern that doesn't seem to be coming to an end), Dashlane will become your go-to for situations like this.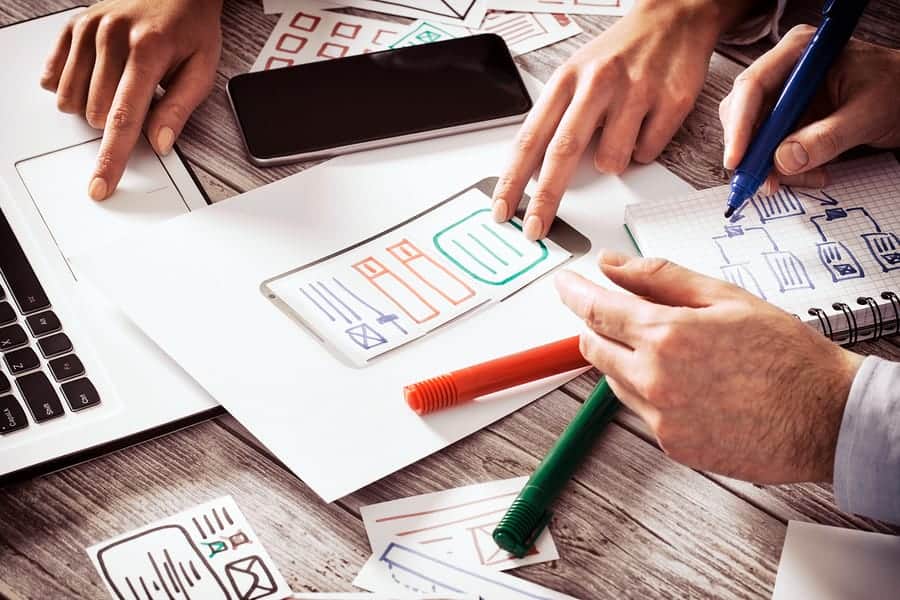 Dashlane also has a password generator if you're worried your super secure password (cat's name plus your birthday) isn't providing you much protection. In addition, you can securely share passwords with family members who might need to access certain accounts and set up an emergency contact, should anything happen to you and you're unable to access accounts yourself. Again — design is just as much about function as it is about visuals.
Best Designed Apps for Health and Well-Being
Calm
Meditation apps are everywhere these days, but how are you supposed to choose which one you like the best? We've done a bit of testing and for us, the best designed meditation app is simply called Calm.
From a visual standpoint, the design hits the nail on the head with calming hues and serene landscapes. Even their app name, in its scrawled cursive, feels calming. It has the usual stuff like guided meditation and breathing exercises, but the thing that sold us on Calm was their newest feature: adult bedtime stories.
If you were lucky enough to have your parents read bedtime stories to you as a child, you know how relaxing and wonderful it is to have a soothing voice slowly easing your tension as you drift off to peaceful slumber. For those with anxiety or minds that won't shut off when you turn off the lights, having a bedtime story can be just the thing you need to relax enough to fall asleep.
Calm's "sleep stories" are generally based around nature and are usually under an hour. As your drift off into blissful sleep, the sound effects and narrator gradually get softer, but we're willing to bet you won't stay awake long enough to notice. You'll be out before you know it and won't even realize it until morning.
Charity Miles
As the weather gets more bearable across the country, people are flocking to their nearest parks, trails, and basketball courts. If one of your new year's resolutions was to be more active, you simply must download Charity Miles, an app that helps you earn corporate sponsorships (like Johnson & Johnson and Chobani) to raise money for charity as you're working out.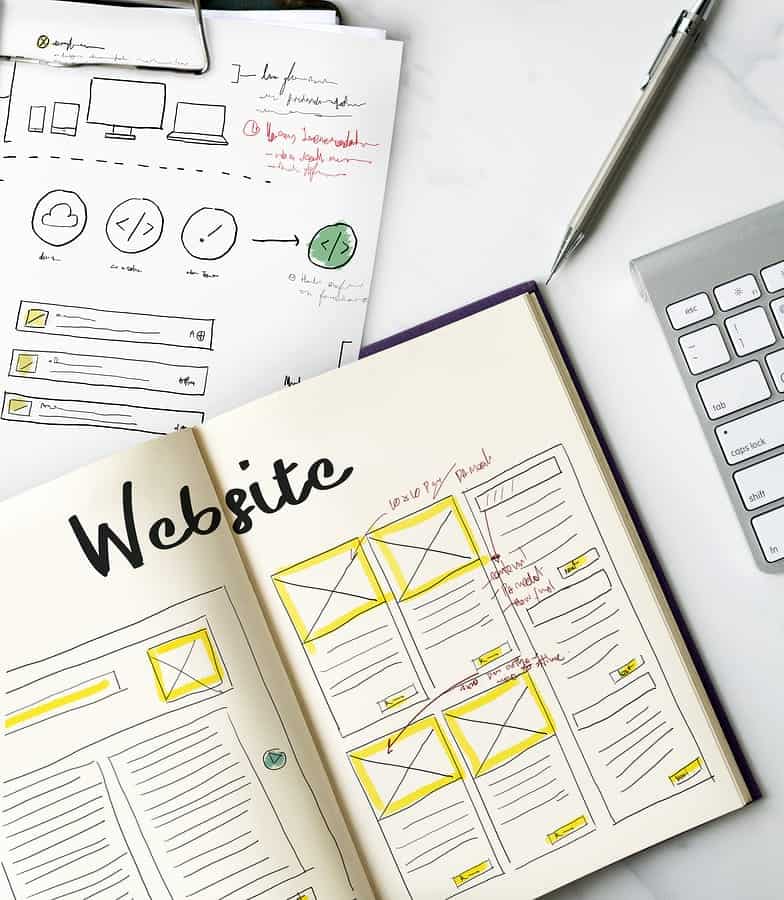 Charity Miles pays 25 cents per mile for walking or running and 10 cents per mile for cycling and thus far, they've raised more than two million dollars. You simply choose a charity from the list they provide (with major organizations like Feeding America, the ASPCA, and Stand Up to Cancer) and get moving. You'll get to track your progress with miles, the total you've earned for the charity of your choice, and how many workouts have contributed to it.
Charity Miles truly is one of the best designed apps we've seen and we're not the only ones who've taken notice. This award-winning app has been featured in Women's Running Magazine and Men's Fitness. It's not only beautiful, but it's compelling. You feel motivated to get in just a few extra steps because they literally matter — not just to you, but to the people who will benefit from your walk today. You can even make a team, so your whole family can join in on the fun.
AngleStrong
Powered by the award winning FlexDek platform and Sober Network Inc. (who we've featured before), AngleStrong is a partnership with former WWE star and hall of famer Kurt Angle. Angle got involved with FlexDek because of his own struggles with opioid addiction and the loss of his sister to a heroin overdose.
AngleStrong's design is largely based on the regular FlexDek app — which is most definitely one of the best designed recovery apps we've seen. And if it isn't broken, there's no reason to fix it, right? People can perform daily check-ins with questions like "Did you do something positive for the benefit of another today?" and "Did you go to a meeting today?" You can even set reminders to go to a meeting or call your sponsor. The app tracks your progress and will even alert you if signs are pointing to a relapse.
With the widespread opioid epidemic gripping so many communities in the United States, we hope that apps like AngleStrong will help people struggling with addiction not only realize they have another option, but motivate them to keep choosing the healthier path. If you or someone you know is fighting this battle, this app is definitely worth a download.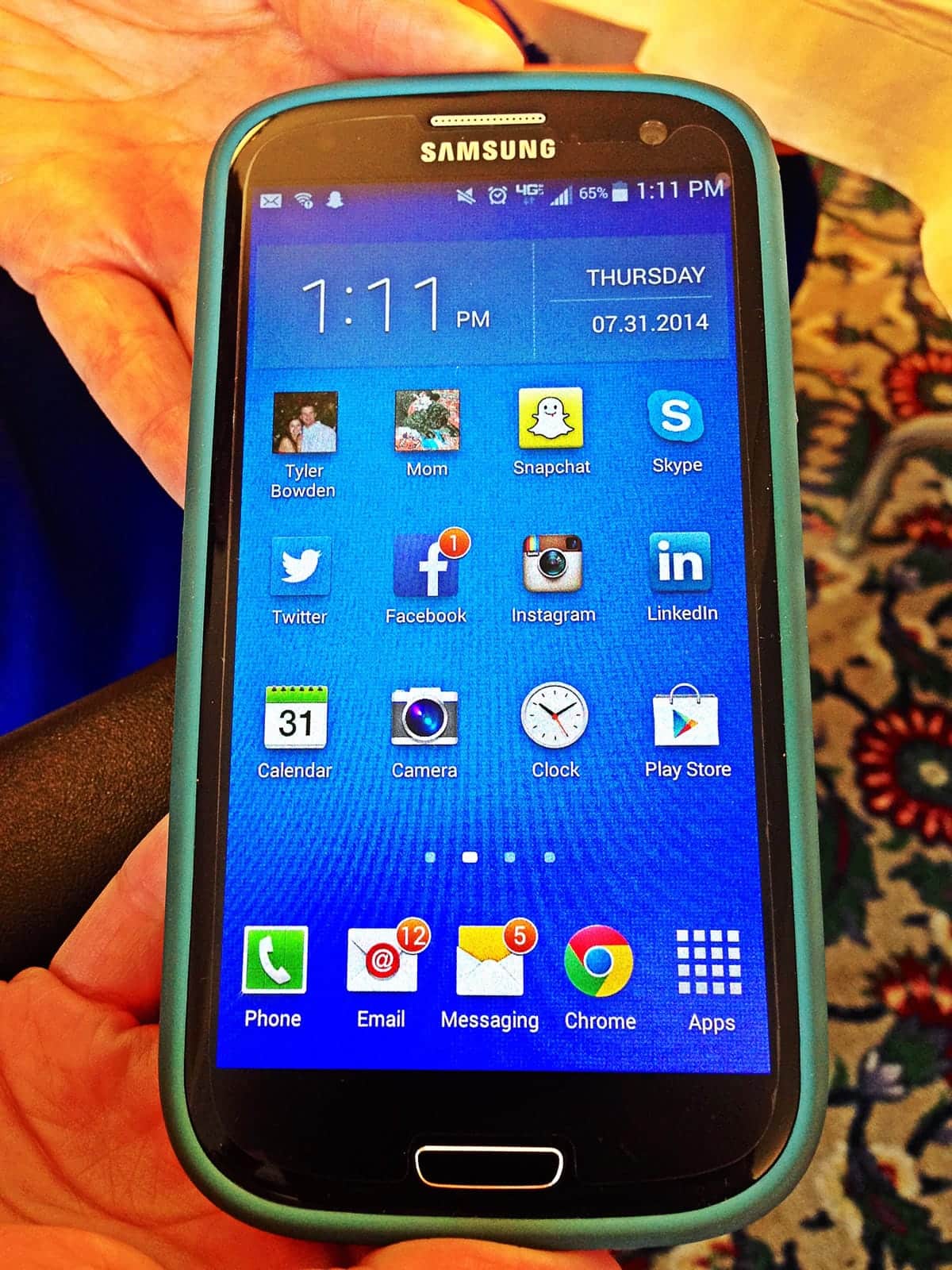 The Best Designed Apps Aren't Always Chart Toppers
Unfortunately, the best designed apps don't always make it to the tops of the charts, but that shouldn't discourage you from learning from the apps on this list and applying their design philosophy to your own mobile app design. Of course, we all want our apps to be at the top of that list, but you can't always control the outcome.
It's best to focus on your design and make it the best it can possibly be. Yes, keep up with the design trends and make adjustments as necessary, but spend most of your time in functionality. The best designed apps had prototypes that allowed them to test things out prior to heading to development. They were able to work the kinks out before the coder even got started, saving them precious time and money. Not that your testing will be over, by any stretch of the imagination, but you'll be miles ahead of your non-prototyping competition — and that extra time will be evident in your design.
Proto.io lets anyone build mobile app prototypes that feel real. No coding or design skills required. Bring your ideas to life quickly! Sign up for a free 15-day trial of Proto.io today and get started on your next mobile app design.
What do you think is the best designed app of 2017? Let us know by tweeting us @Protoio!