If you're anything like us, you have more mobile apps downloaded on your smartphone than you could possibly ever use. You probably haven't even opened the ones on the last page since the week you downloaded them. But no matter how many you have (or have already deleted), there is always a new one grappling for attention.
We're sort of obsessed with mobile apps around here, so we took the liberty of sifting through some of the junk for you. We compiled a list of our 50 favorite mobile apps of 2016. Sorry in advance for adding to your appload.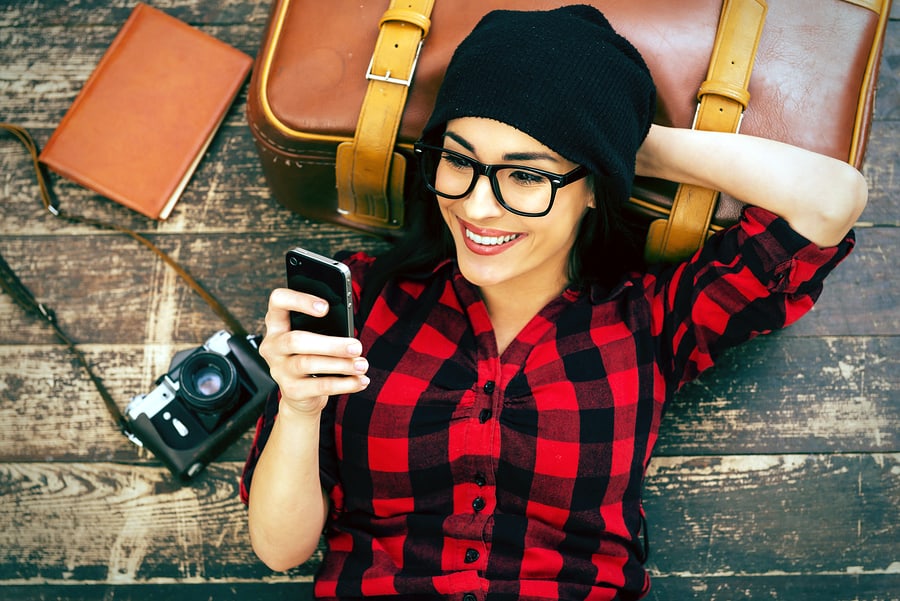 For Health and Well-Being:
1. Breathe (Apple)
Apple unveiled a meditation app this summer specifically designed for the Apple Watch. Breathe uses haptic technology to remind people to stop what they are doing and take some deep breaths throughout the day. Breathe features gorgeous mobile app design with a series of circles resembling a flower that expand as you continue through a session.
2. Stop, Breathe, and Think
Stop, Breathe, and Think allows users to check in with how they're are feeling every day and get short recommended meditations tuned to those emotions. SBT is quickly gaining in popularity, thanks to good press from the Today Show, The Huffington Post, and Cosmopolitan.
3. Merck Manuals
Merck has a very straightforward mission: to provide accurate medical information to the masses. To that end, the Merck Manuals have transformed into an invaluable mobile app tool for both iOS and Android, which means that consumers basically have an encyclopedia at their fingertips. Obviously, the Merck Manuals cannot replace an actual in-person visit with a doctor, so please do not use them as such. The intended use of these manuals is to educate, not self-diagnose.
4. FlexDek MAT Edition
FlexDek MAT Edition is a substance abuse recovery mobile app tool by Sober Network Inc, specifically designed with the opiate epidemic in mind. The U.S. Substance Abuse and Mental Health Services Administration (SAMHSA) named it the best new recovery app in 2016 for its creativity, innovation, and practicality of implementation.
5. Hear And Now (by BioBeats)
Not to be confused with the NPR show, the Hear and Now app exists where mindfulness meets science. This mobile app tool helps users gain personal insight through periodic mind and body stress tests. The results of these tests and subsequent breathing exercises are logged within a custom dashboard.
6. Headspace
Headspace has been around for awhile now (Emma Watson was an early adopter), but has recently grown in popularity. It's easy to get started with their Take10 program, which gives you 10 free 10-minute meditation sessions.
7. 10% Happier
After a having a panic attack on live television, Dan Harris decided it was time to make some lifestyle changes. He was eventually led to meditation, an experience that inspired him to write a book entitled 10% Happier. After landing a spot on the best-seller list, many readers asked for guidance with their meditation practice, so he teamed up with Joseph Goldstein to create an app of the same name.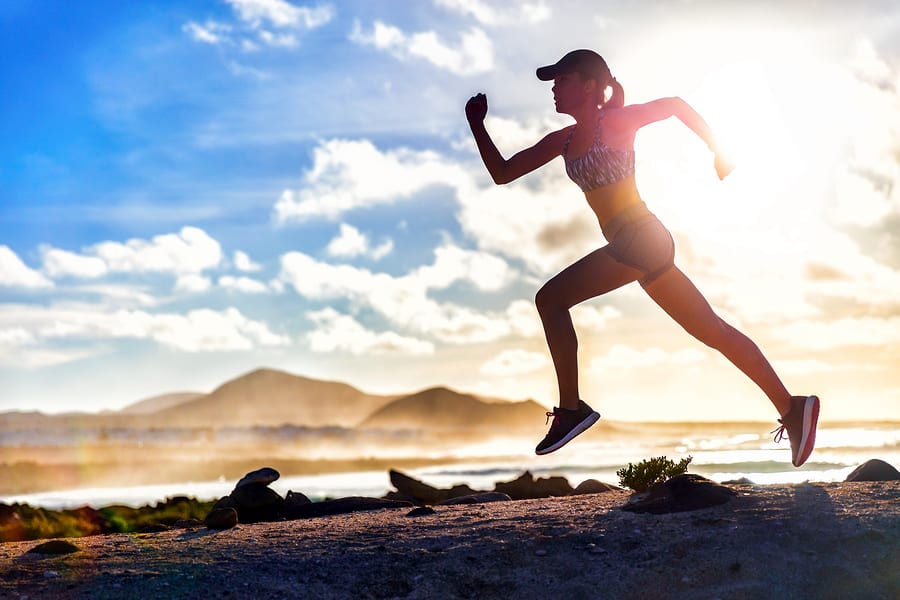 8. Fitbit Adventures
This year, Fitbit added a new feature to their app called Fitbit Adventures. You simply go to the "challenges" tab in the app and choose an adventure for the day. They initially launched with some trails in Yosemite and quickly added some running courses in NYC. The gorgeous photos and fluid mobile app design might actually make you believe you're hiking on the Vernal Falls Trail.  
9. Drop
Drop is an interactive cookbook app and smart scale that can help even the least experienced cooks put a meal on the table. This mobile app design is so seamless that Drop can scale recipes down if you don't have enough of an ingredient or create substitutions if you run out of something. Best of all, they provide tons of single-bowl recipes to minimize clean-up (because no one enjoys doing the dishes).  
For Safety:
10. RapidSOS Haven App
RapidSOS Haven is a mobile app tool that allows users to dial 9-1-1 with a simple touch of the screen, sending your precise location, type of emergency, and personal data to 9-1-1 Dispatchers instantaneously. You can also use the Family Connect feature to check on loved ones, even making emergency calls and sending their precise location for them. In addition, Haven allows you to text 9-1-1 if you are unable to make a call or speak.
11. Ghostbot (by the makers of Burner)
Ghostbot is a text-messaging app that works with Burner (which gives you free, disposable phone numbers) to auto-reply with generic, vague texts at random intervals, then stops entirely if the person isn't getting the hint. The next time your clingy Tinder date won't leave you alone, don't sweat it — let Ghostbot do it for you.
12. ID Theft Help
According to the U.S. Department of Justice, an estimated 17.6 million Americans were victims of identify theft in 2014. This year, the non-profit organization Identity Theft Resource Center released an app to educate the public on the realities of ID theft and show people how they can best protect themselves. Funded in part by a grant from the U.S. Department of Justice, this mobile app tool can be a fantastic resource for people looking to shore up their safeguards.
13. Glympse
Glympse is a GPS app that allows you to share your location with family and friends. While newer iPhones can do this, you cannot share location with older Apple devices or any Android device, so Glympse provides a bridge to all platforms. The makers teamed up with a host of GPS giants including Garmin, GM, Verizon, BMW, and Samsung to insure accuracy, so you can bet that it works pretty well.
For Entertainment:
14. YouVisit
YouVisit has been around for a while, but recently conducted a huge overhaul and re-launched their app to create an immersive virtual reality experience for end users. YouVisit is both useful and entertaining, providing content from Mercedes-Benz Fashion Week Russia to tours of cities you'd like to visit or apartments you might want to rent.
15. Kwippit
With memes, gifs, and infographics blowing up the Internet, it's really no surprise that mobile app tools like Kwippit are enjoying a healthy bump in downloads. Kwippit gives you an integrated custom keyboard to help you find an image or gif for every occasion. Simply search for the perfect fit, add some text, and you've got a custom image without ever leaving your messaging app.
16. Litsy
Litsy is a mobile app community for book-lovers. It's as if Goodreads and Instagram had an adorable bookish baby. In just six short months on Apple mobile devices, it attracted a very active community engaging in 120,000 sessions per week — a number that has surely increased since its Android release in October. Taking a cue from the gaming community, Litsy developed their own rewards system called a "Litfluence Score," which increases when you leave comments, add books to your shelves and of course, read new books.  
17. Spot
Spot launched in March 2016 and was featured in the App Store as a "Best New App" in its very first week. Spot allows you to upload photos, leave notes about "spots" you have visited, and create lists based on others' posts. It's Pinterest meets TripAdvisor. You could plan anything from an evening out to a road trip (complete with maps) with the help of people who've already been there, done that.
18. UberEats
Powered by the Uber platform, UberEats is everyone's dream food delivery app. You can order dinner and pay for it right in the app (with a credit card on file), allowing the food to get to you and your belly as quickly as possible. In fact, the average worldwide wait time is only 34 minutes. UberEats is currently available in 55 cities, 9 countries, and counting.
19. Streamago
Streamago is an independent streaming mobile app tool that launched in January 2016 and it exploded, gaining more than one million users in its first four months. Available for iOS and Android, users can create live videos that post directly to Facebook, Twitter, WhatsApp, and more. Viewers can interact by rewarding videos with candy by tapping the screen or commenting.
20. Pokémon Go
Obviously, right? Pokémon GO took the world by storm, getting millions of people up and walking around their cities to find rare Pokémon and hatch eggs. It isn't often that we find a video game that makes people so active, so we are totally on board (Go Team Instinct!). In addition to an excuse to hang out with friends, Pokémon GO might provide the added bonus of making your pants a bit looser.
21. theScore
theScore app delivers the ultimate, personalized mobile experience for sports fans. You can create your own feed from your favorite teams in all major sports in nearly every league imaginable, no matter where it's located. "Customizable" is definitely one of the most important parts of mobile app design these days, so we are excited to see more and more options like this one.
22. Velocity
Velocity is an app that provides access to dining experiences ranging from neighborhood hidden gems to Michelin star restaurants in NYC, Miami, San Francisco, LA, and London. You can make a reservation and pay your bill right inside the app. If you are dining with friends, they will even split up the check for you. Thanks to some Series B funding, Velocity has plans to expand their offerings to 29 cities, including highly sought-after winter and ski resort destinations.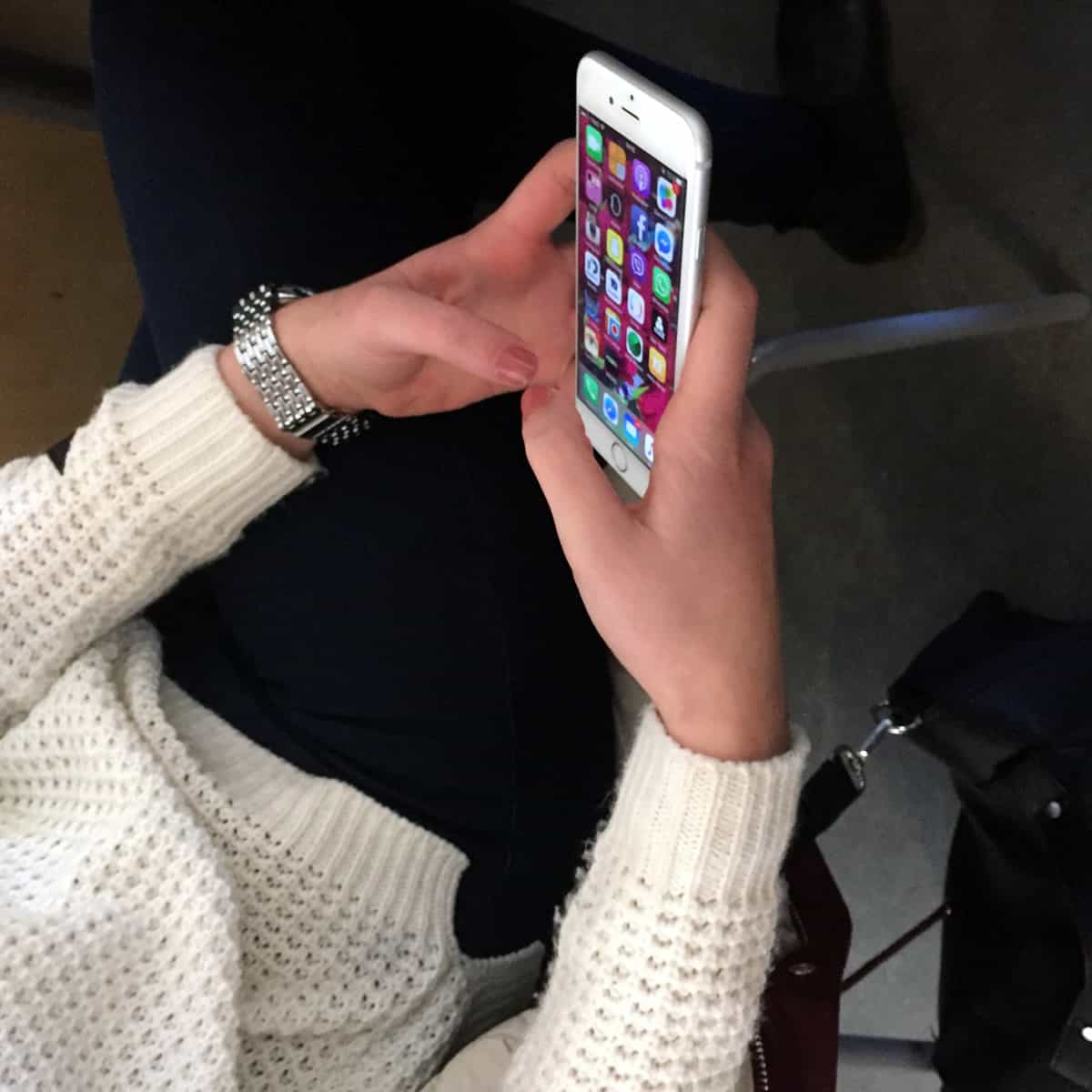 For Organization and Productivity:
23. EasilyDo
EasilyDo is an essential mobile app tool that provides an alternative to the built-in email client on smartphones. You get to keep all your email accounts in one safe, secure place with awesome features like undo send, blocked read receipts, and custom snooze. You may never use anything else again.
24. Bond Black
Bond Black is an app that takes your handwritten thank you notes or personalized messages and converts them into printed cards. Bond will even address and mail the note for you, so once you hit "submit," you are all done — and you never even had to visit the post office. Praise hands emoji times infinity.
25. Line2
Line2 is a mobile app tool that adds a second line to your mobile phones, tablets and computers. Line2 can be used either for individuals or businesses, but we love it for entrepreneurs because adding a phone line is more cost effective than paying for a new cell phone for employees. It also takes away the murky waters of "who owns the phone" when an employer pays the bill.
26. Study.com
Study.com provides education resources for both students and teachers, beginning with elementary school and continuing all the way through university level and professional development. You can even earn college credit through their site — but the thing that makes this mobile app tool so amazing is that you can access content offline, so you can tune in on your public transit ride with no problem. The app is available for both iOS and Android and is free with a study.com membership.
27. Prosper Daily
Prosper Daily is a mobile app designed to give consumers a powerful suite of tools to make smarter financial decisions. Users can keep all their financial information accounts in one place, budget and track expenses, identify questionable charges and monitor their credit score for free. In a world where ID theft affects so many people, the more tools you have at your disposal, the more you can protect yourself.
28. FullContact
FullContact is the answer to your mom's paper address book. It allows you to keep everyone's contact information (from email, smartphone, and social media) in one place. If you've ever had to search through four different sources to find someone's contact info, download the app and get organized once and for all. You'll never waste time looking for an email address again.
29. DU Battery Saver
It's hard to be productive if your phone is dead… for the third time this week. The DU Battery Saver mobile app tool has you covered, providing up to 70% more battery life for your Android phone. It eliminates power-consuming apps, monitors temperature changes, and quits out of apps that drain your battery.
30. Indeed Job Spotter
The job search giant Indeed.com recently beefed up their mobile app design by expanding their job posting capabilities. The brand new Job Spotter app allows people who see "Help Wanted" signs to post a photo using the mobile app, which means that small businesses may enjoy increased visibility. This could be especially true for less tech-savvy business owners.
31. Pocket
How many tabs of unread articles are currently open in your web browser? If you're anything like us, you've got a few. Pocket is here to save all those links for you and keep your tabs under control. You can save anything you want to read or watch later from web browsers or supported apps, then go back to them when you have time — even without an Internet connection. Pocket is catching on like wildfire, with users increasing by 5 million and saves doubling from 1 billion to 2 billion just in the past 12 months.
32. Neat
Neat is the ultimate organization app to help you get rid of all that paper in your office. You simply scan receipts and documents, then Neat extracts the information and integrates it with your accounting software so you can spend more time with your customers and less time looking for that one OfficeMax receipt from last March.
33. BunkUp
BunkUp is the mobile app tool reinventing the roommate search. Users can "find a bunk or fill a bunk," in addition to finding a new bunk together. People looking for roommates or subletters are able to outline their preferences (pets vs. no pets, neat-freaks vs. messy). You can even work with real estate agents and leverage your friend network. Finally, there is a solution to Craigslist.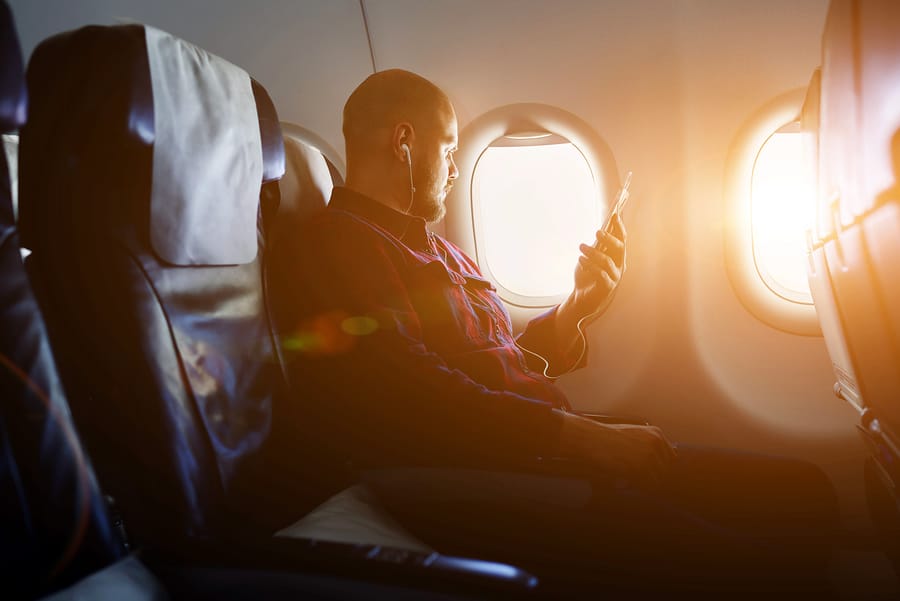 For Travel:
34. Last Minute Travel Deals
Every travel site claims to have the best deals, but the Last Minute Travel Deals app is actually worth the download (especially if you travel for work). Some day-of deals go as low as 70 percent off, so if your plans have changed or your B&B had a massive water pipe issue the morning of your check-in, this is the place to start looking.
35. Moovit
Moovit has been around for a while, but got a pretty drastic overhaul this year from a UX perspective. Moovit helps you navigate public transit in over 1200 cities around the world, making it an invaluable mobile app tool for frequent travelers. In fact, it was the official transit app for the 2016 Summer Olympics in Rio.
36. Tripit
Whether you are a practiced jet-setter or a once-a-year flier, Tripit is a must have. The Tripit app keeps all of your travel info in one place so that you aren't searching through your inbox for flight times and confirmation numbers. Simply forward your confirmation emails to plans@tripit.com and they will build an itinerary for you. Better yet, if you use Gmail, Yahoo, or Outlook, Tripit can forward the emails automatically.
For Child (and Pet) Rearing:
37. Rover
We love having dogs in our lives, but we can't always control our schedules and some dogs don't do well at daycare. The Rover mobile app tool is designed to take some of the stress out of pet ownership by connecting dog owners with trustworthy dog walkers and sitters.
38. SafeStop
Every kid misses the bus at some point, which is the exact inspiration for SafeStop. Available for iOS and Android, parents can download the app to track the school bus before it arrives at your home, in addition to its arrival and departure from school. As an added bonus for bussing administrators, SafeStop has been known to reduce the number of calls into the bus transportation center, as parents already know where the bus is.
39. NASA Television
NASA unveiled apps for iOS and Android devices this summer and we cannot get enough of them. You can watch NASA videos live and pre-recorded, including feeds from the International Space Station. While it may seem like this app doesn't "do much," the wealth of knowledge it provides is super cool and makes it an invaluable mobile app tool from an education standpoint. It's perfect for kids and adults might prefer this to cartoons or sing-alongs.
For the Creative Mind:
40. RAW by 500px
500px is a photography community and on-demand platform. This year, they released a mobile app tool called RAW. Using RAW, photographers can share their best work to the 500px community, create custom filters, use other photographer's filters, and even find paid work in their location.
41. BandLab
BandLab is a free mobile app tool that lets people create and collaborate on musical compositions around the world. You can keep files private so that only people you share them with have access, or you can make them public and let anyone contribute to your composition. BandLab echoes a shift in the music industry, where groups don't always record together and studios are rapidly declining.
42. Coloring Book for Me
Capitalizing on the coloring book for adults trend, Coloring Book for Me allows Apple users to take their designs with them wherever they go. You don't even need a stylus, although they do offer Apple Pencil support. You can choose from more than 25 color palettes and because they update frequently, you'll never be without a new picture to color. When you are done, you can add post-editing effects and share on social media. You'll be addicted in no time.
43. GigTown
As the name may suggest, GigTown is a mobile app designed to help gigging musicians find work in their towns. While being a musician has never been an "easy ride," things seem to be especially difficult post-recession and GigTown presents new opportunities them. So far, artists signed up through the app have booked over 1,750 gigs and generated over $500,000 through the gigs themselves and the GigTown tipping program.
44. Prisma
Prisma took social media by storm in 2016. It seemed as though everyone's profile picture turned into a painting overnight. We have to admit, it's super fun. It's available to all iOS and Android users and it is definitely worth the download.
45. Swift Playgrounds (Apple)
For people who are interested in coding (or high schoolers who are exploring college majors), Swift Playgrounds is an absolute must. Apple unveiled this simple yet enjoyable way to learn their programming language (Swift) at the Worldwide Developer's Conference in September. Users can solve puzzles to master the basics and then complete challenges to expand their knowledge base.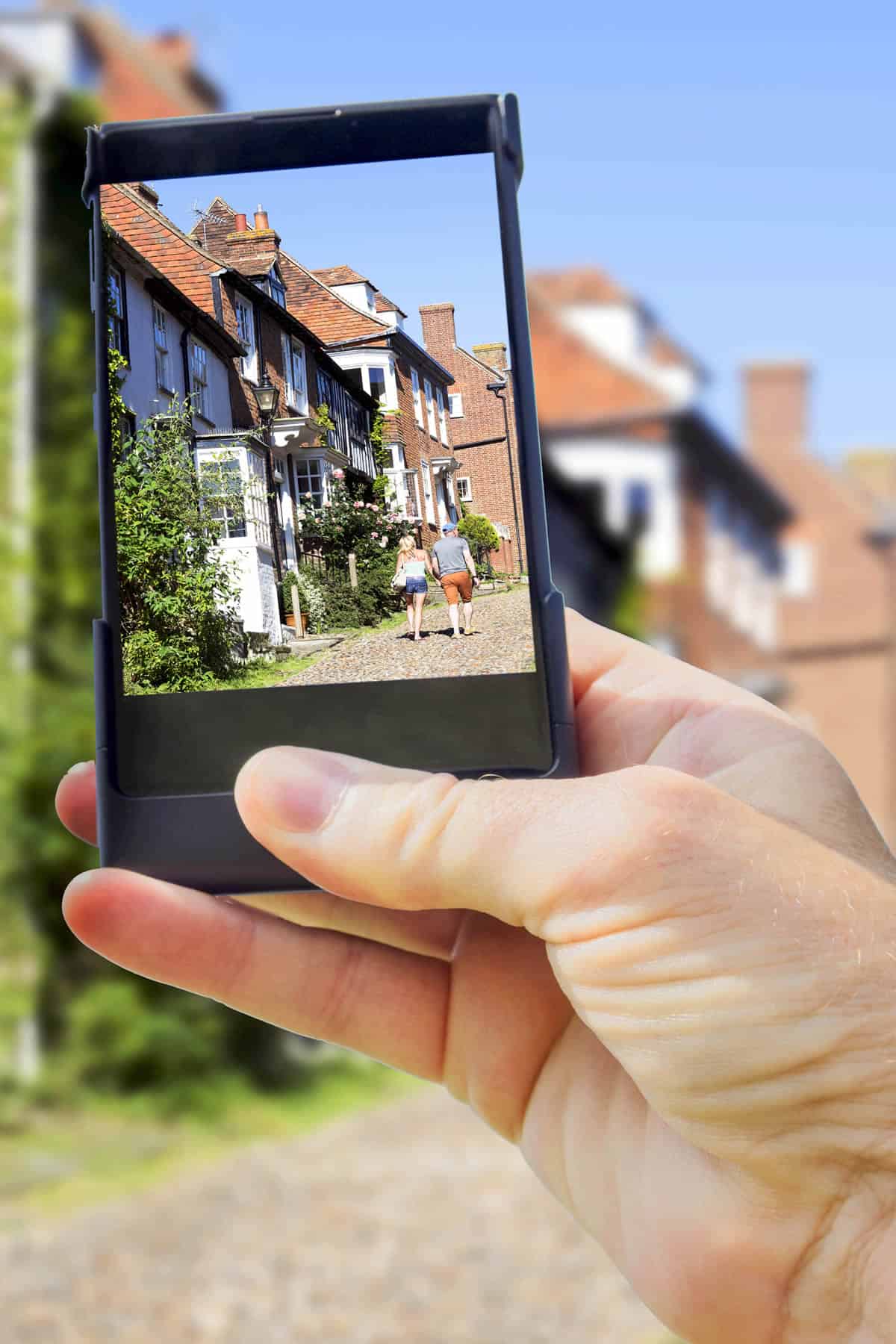 For Shopping and Service:
46. Trulia for Samsung Gear
Trulia recently released a version of their mobile app for Samsung watches. Thanks to built-in GPS, the watch looks for listings in the area in which you are standing, aligning home-buying with the real estate mantra "location, location, location."
47. OfferUp
OfferUp is an online buying and selling community. Unlike Craigslist, OfferUp is image based, which allows you to shop for items in your area Pinterest-style. You can also message within the app, keeping your email inbox clear of a hundred people wanting that CRT TV with the built-in DVD player you're trying to sell for a dollar.
48. UNiDAYS
UNiDAYS is a UK based shopping app marketed toward students looking for discounts on clothes, toiletries, and school supplies. UNiDAYS has recently found traction in the U.S. and doesn't seem to be slowing down anytime soon. Users love that it's always up to date and super easy to use, so you can get in and out and back to class.
49. The Krazy Coupon Lady
You've probably heard of The Krazy Coupon Lady. Or seen her in the grocery store holding up the line. Well, her bill is half of what yours will be and she released an app to help you out. It's fully customizable and because it's on your iOS or Android device, all those coupons are in one place. You'll never forget a coupon at home or struggle at checkout ever again.
50. Openbay
Openbay is a mobile app designed to help consumers compare, book, and pay for local auto repair. You tell it what your vehicle needs and Openbay sends your request to local shops, which can submit real quotes (including all fees/taxes) to you, simplifying the process of finding and booking a mechanic.
Proto.io lets anyone build mobile app prototypes that feel real. No coding or design skills required. Bring your ideas to life quickly! Sign up for a free 15-day trial of Proto.io today and get started on your next mobile app design.
What is your favorite app of 2016? Let us know by tweeting us @Protoio!