We see new app ideas every single day. Our users are brilliant, talented, and very creative (not that we're biased or anything!) and over the past six years, we've seen a wide variety of apps come through our doors. Some of the best are relatively simple — they solve a problem, fulfill a need, or enhance an experience. Some are made for fun, while others are meant to serve a higher purpose, at times even ignoring revenue potential.
As the summer wound down, the leaves started changing, and the scent of pumpkin spice wafted gently into the air, we got to thinking about the app ideas out there that are helping people. Sure, we enjoy a good gaming app just as much as the next person, but really, some of our favorite app ideas are the ones that have some kind of impact on the world. The ones that raise awareness (or money) for social justice issues. The ones that make the world just a little bit safer.
There are lots of great apps. In fact, this list could easily have dozens more, but we wanted to highlight just a few. These seven app ideas are making a real difference in the lives of those they touch. Whether that means having a global impact on underserved groups of people or simply within their user-base, these apps are doing big things.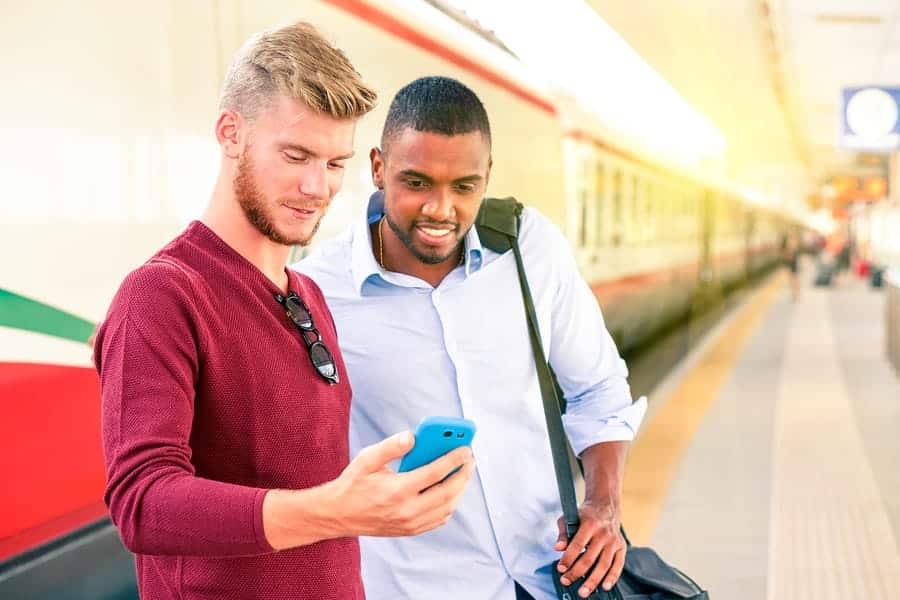 SwabApp from Gift of Life
Most of us know we can register to be an organ donor when we get a new driver's license. It's easy as pie. They ask. We answer yes or no. End of story. And chances are, we'll never even know if we're organ donors because we will have passed on at that point. But plenty of sick people of all ages could benefit from gifts from living donors — specifically, bone marrow and blood stem cells.
If you've ever donated blood, you're on a list with Hoxworth or the Red Cross and they'll call you when there's a shortage or perhaps after a major disaster in anticipation of increased demand. They'll set you up with a local drive in your area and book an appointment for you. Donating bone marrow and blood stem cells can be just as easy, which is why Gift of Life came up with an app idea they call the SwabApp.
While blood donations are banked, bone marrow donations are set up to only be called upon when a match has been found and is in need. Gift of Life holds fundraisers to recruit donors to sign up for the bone marrow registry and SwabApp is designed to make that process easier. People can answer pre-screening questions inside the app and complete their registration. Once they're registered, it could be months or even years before they're called upon to donate, but if they are, the app can manage their donation appointment.
We love that Gift of Life is working hard to coordinate life saving donations with those who need them the most. We know everyone is busy — it's hard to find time for a doctor's appointment, let alone a fundraising event — but having an app that makes registration and donation appointments easy will hopefully increase the number of people willing to sign up.
Remitly
In our global economy, we have people traveling to different countries in search of jobs and new opportunities. In many cases, these migrant workers leave behind families in their home countries — oftentimes living in poor conditions or just scraping by. One of the major goals behind setting off to a new land is to earn enough money to send some back home.
Sending money internationally can be both risky and scary, but the makers of Remitly, understanding the anxiety behind this process, set out to fix it. Unlike traditional wire transfers, Remitly uses the latest technology to their advantage, giving senders and recipients much needed peace of mind by providing an easy, affordable, and transparent experience through their mobile app.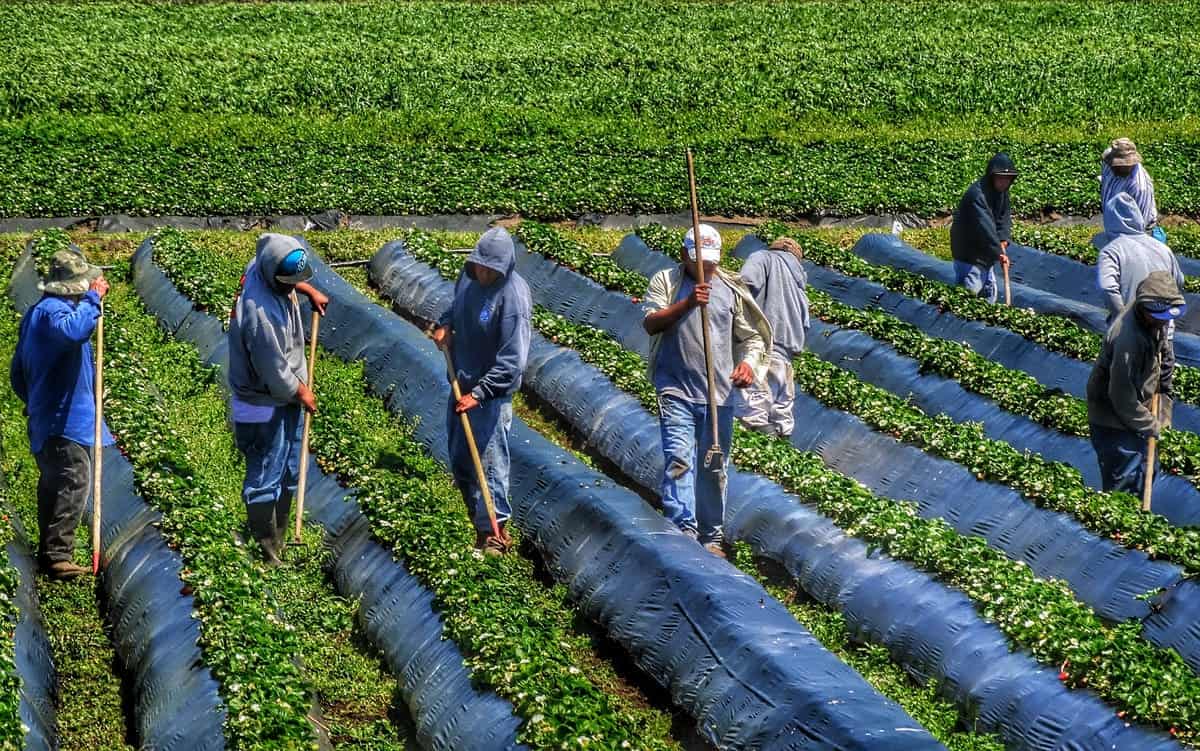 Remitly believes the brave people, who've left their families and homes behind, are unsung heroes delivering on their promises to take care of those they love and provide them with upward mobility, improving their quality of life. Since our world is unlikely to get "smaller" anytime soon, we think this app idea is definitely making an impact and will continue to do so for a long time in the future.  
FamilyWize
Healthcare is costing Americans more and more every year. Premiums are increasing and the price of prescription drugs seems to be skyrocketing with no end in sight. Some companies are developing ways for people to save money, but most of them are complicated and annoying. You have to sign up for a service that puts you on an email list (that never leaves you alone) and then you have to look up coupons every single time you fill your prescription.
But FamilyWize works in a totally different way — a much better, easier way. All you have to do is download the app and show it to a participating pharmacy and the discount is applied at checkout.
Believe it or not, this isn't too good to be true. Since 2005, FamilyWize has enabled over 10 million Americans to save more than $1 billion on life-saving prescription drugs, helping them to live healthier lives. They do it by aggregating large groups of patients, then advocating and negotiating for deep discounts on prescription drugs — and then passing it down completely to patients.
We can't think of an app idea making a greater impact than one that provides better access to life-saving medicine to the masses. Even the price of generic drugs is getting out of control and not all of us are fortunate enough to be on drugs included on the $4.00 Walmart list. This one is worth a download for anyone and everyone.
messageLOUD
We love the newest techie toys as much as anybody — we get the new phones when they come out and fill them with the coolest new apps. All of this technology can help us be more productive and enrich our lives, but even the most fundamental app ideas can end up being distracting when we're driving.
Distracted driving caused 3,477 deaths in 2015 and hundreds of thousands of injuries. Try as we might, we just can't seem to leave our phones alone when we're operating heavy machinery. Some fancy new cars have been designed to read our texts to us and respond with our voice commands, but not all of us have access to the technology yet.
For the rest of us, we can download messageLOUD — an app designed to eliminate distracted driving. When the app is in DRIVEmode, all of the driver's messages (from texts, emails, Skype, Facebook, and WhatsApp) will be read out loud so he or she doesn't need to pick up the phone and read what's on the screen.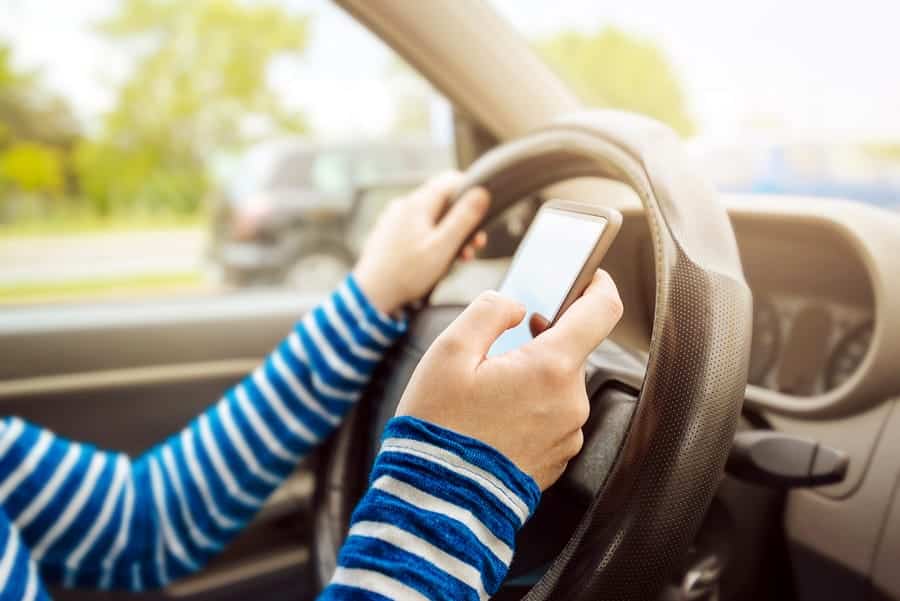 We think this is a great app idea and we love that you can use it when you're working out (ACTIVEmode) and also just plain working (WORKmode). It lets you stay up to date on your messages and determine whether it's important enough to deal with immediately or if it can wait until later. messageLOUD makes us even better multitaskers, but most importantly, it makes us safer drivers. (Note: Currently, this app is only available for Android, but is set to be released for iOS in the near future.)
UNICEF Kid Power
The internet has allowed our world to be much more connected than we ever were before and thanks to organizations like UNICEF (United Nations International Children's Emergency Fund), we're able to learn more about the circumstances through which those less fortunate than us are struggling to survive.
UNICEF was founded in 1946 to help meet the needs of children in post-World War II Europe and China. A few years later, its mission was adjusted to "address the long-term needs of children and women in developing countries everywhere." Since then, they have expanded to 192 countries, helping in any way they can.
As with any successful not-for-profit, UNICEF is always looking for new ways to promote its mission and raise money for their charitable work. Understanding the power of a good app idea, UNICEF teamed up with Daylight Design to create an app called Kid Power. Kids can use the app, along with a wearable fitness band, to complete "missions to earn points and unlock therapeutic food packets for severely malnourished children around the world."
We cannot say enough good things about the potential this app idea has for making an impact on the world. Not only does it encourage kids to be more active, but it teaches children the importance of philanthropy, and if we can instill this in them at an early age, perhaps it will stick with them as they grow older, get jobs, and develop the means to donate.
It's easy for us (especially as adults) to believe we can't do much to help someone so far away — or that the little money we can afford to give won't really buy much of anything. But the truth of the matter is that a little bit can go a long way. If we all had that mentality, think of the change we could see in the world.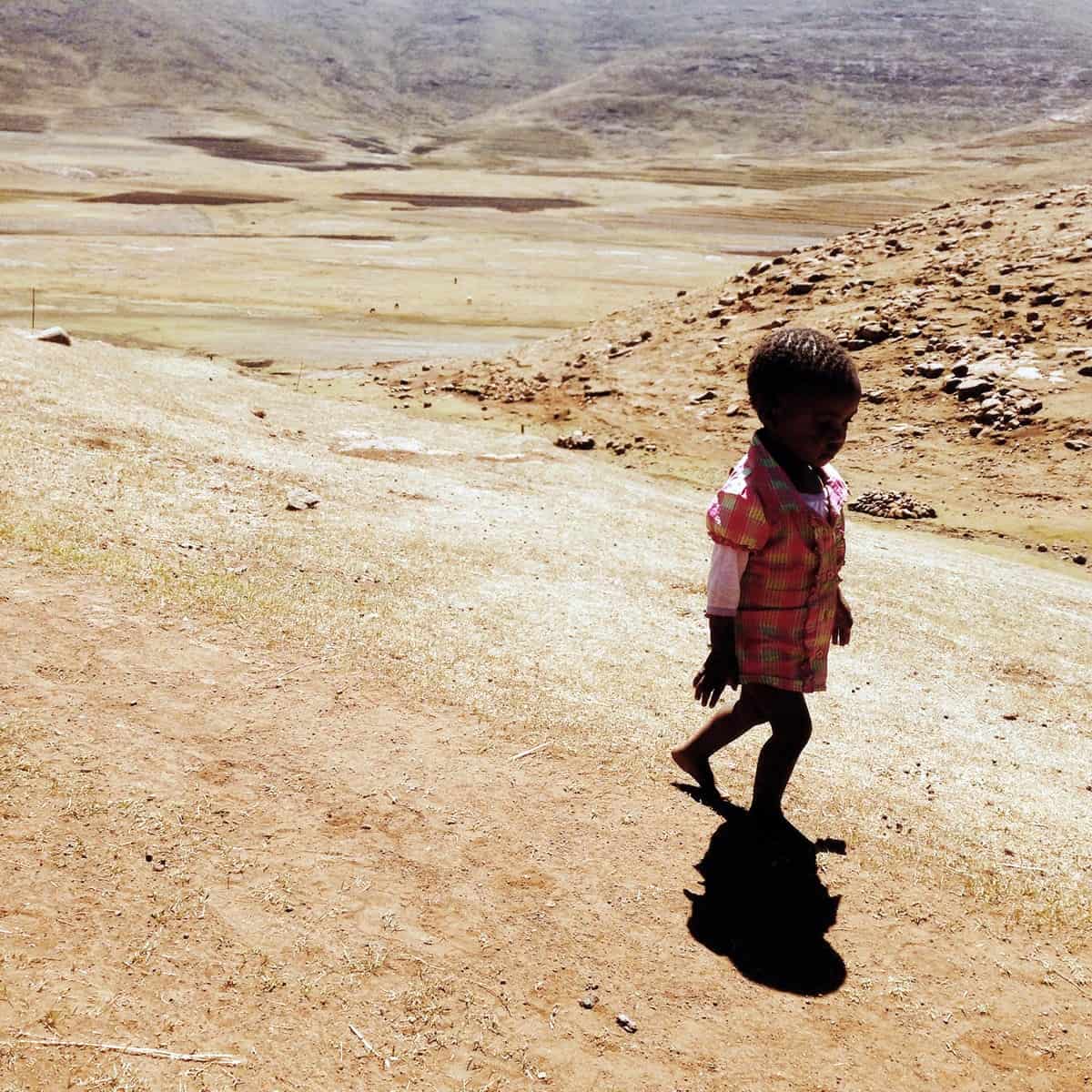 SaferVPN
After a recent rollback of internet privacy rules, virtual private networks (VPNs) grew in popularity as everyday consumers became fearful that their internet service provider would sell their browsing history to the highest bidder. VPNs are great in general, since we frequently need secure internet access when we're away from home, but one company is taking this app idea to a whole new level.
While typically focused on marketing to the general population, the folks over at SaferVPN launched their Unblock The Web initiative to help foster freedom of speech and the free exchange of ideas across the world — especially in the face of censorship.
SaferVPN is committed to making sure oppressive governments don't achieve complete mass surveillance attempts, while protecting all users' online activity. They launched Unblock The Web as Turkey attempted to drown dissidents and block Twitter. To combat the government's efforts, SaferVPN gave away hundreds of free VPN accounts across their networks to ensure internet freedom.
Since then, they've given free access to a coalition of Bangladeshi bloggers so they could express themselves and their views safely and anonymously. Sometimes, it's not the app idea itself that has the greatest impact, but what you choose to do with it.
Insight Timer
It seems like there are a million meditation apps in the App Store and Google Play. Even though it's not a novel app idea anymore, more are being made every month. Some are better than others, but it's not hard to see that Insight Timer is one of the best because it's having a pretty big impact on its users — all 2.5 million of them. In fact, Insight Timer's users are so happy with the app that they log an average of 50,000 hours of meditation a day.
What makes this app so different than the others is the polish they put on their entire design concept. Sure, it's gorgeous and sleek, but we're talking about their features, which include over 6,500 guided meditations, a customizable timer for self-guided meditations, access to more than 1,400 of the world's best meditation teachers, and support groups where users can interact and commiserate.
We love that meditation has been so en vogue lately because it can benefit anyone who tries it — even sporadically. Many people are nervous to try it or simply think it's too new-agey for them, but app ideas as well executed as Insight Timer are bound to create some converts. And in today's anxiety-ridden world, we think people will benefit from slowing themselves down, even if it's only for a few minutes a couple times a week.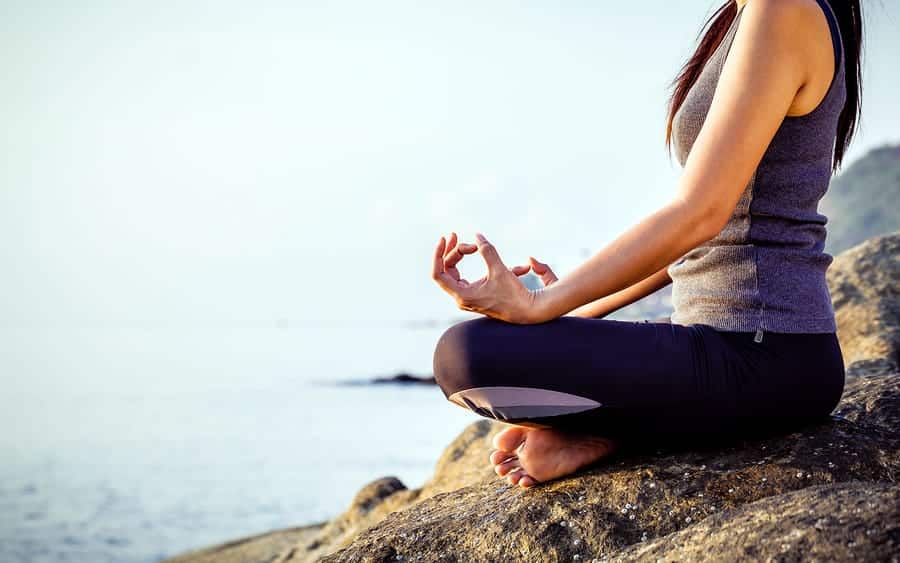 App Ideas that Serve a Greater Purpose
We all want to share our new app ideas with others. That's the point, right? We create apps that address a consumer's pain-point and (hopefully) people download them. In a perfect world, the apps we design make a some kind of difference (even if it's small) in users' lives.
But sometimes, we're fortunate enough to develop an app that serves a greater purpose — like keeping families safer, helping coordinate life-saving bone marrow donations, or raising money for hungry children across the globe. At the end of the day, being a part of something greater than ourselves can help us feel good about our work. Who doesn't want to help people? Who doesn't want to make the world a better place?
What fabulous app idea are you working on? Proto.io lets anyone build mobile app prototypes that feel real. No coding or design skills required. Bring your ideas to life quickly! Sign up for a free 15-day trial of Proto.io today and get started on your next mobile app design.
What is your newest app idea? Let us know by tweeting us @Protoio!