The more we see innovative wearable tech, from Under Armour's smart shoes to Spire, which tracks your breathing and coaches you to greater self-calm, the more we're convinced that mobile app and visual designers are already creating the superhumans of the future. Who hasn't asked themselves at some point, "How did I live without GPS-enabled apps on my phone?"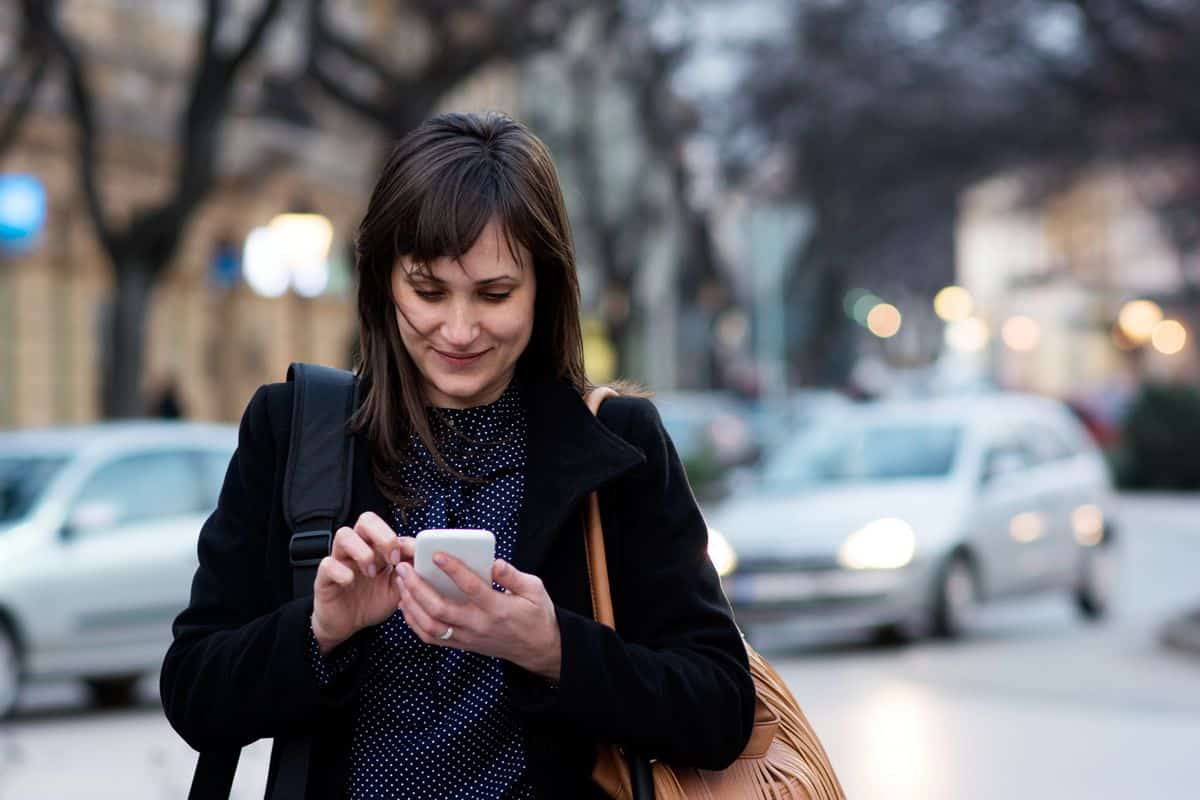 Visual designers keep finding new ways to help people achieve their goals and live better, more productive lives using their mobile devices. From mindfulness apps to advanced task management utilities, here are the apps that are turning ordinary people into superheroes in the office and beyond:
1. Visual designers are saving you hundreds of dollars a month in personal trainer fees
.
This is no slight to personal trainers — as great as fitness apps and wearables are, nothing beats a real live human to check your form, make individualized recommendations based on your health history and motivate you with a winning personality (or, if you're into that kind of thing, a mean look and no-nonsense excuse-busting yelling).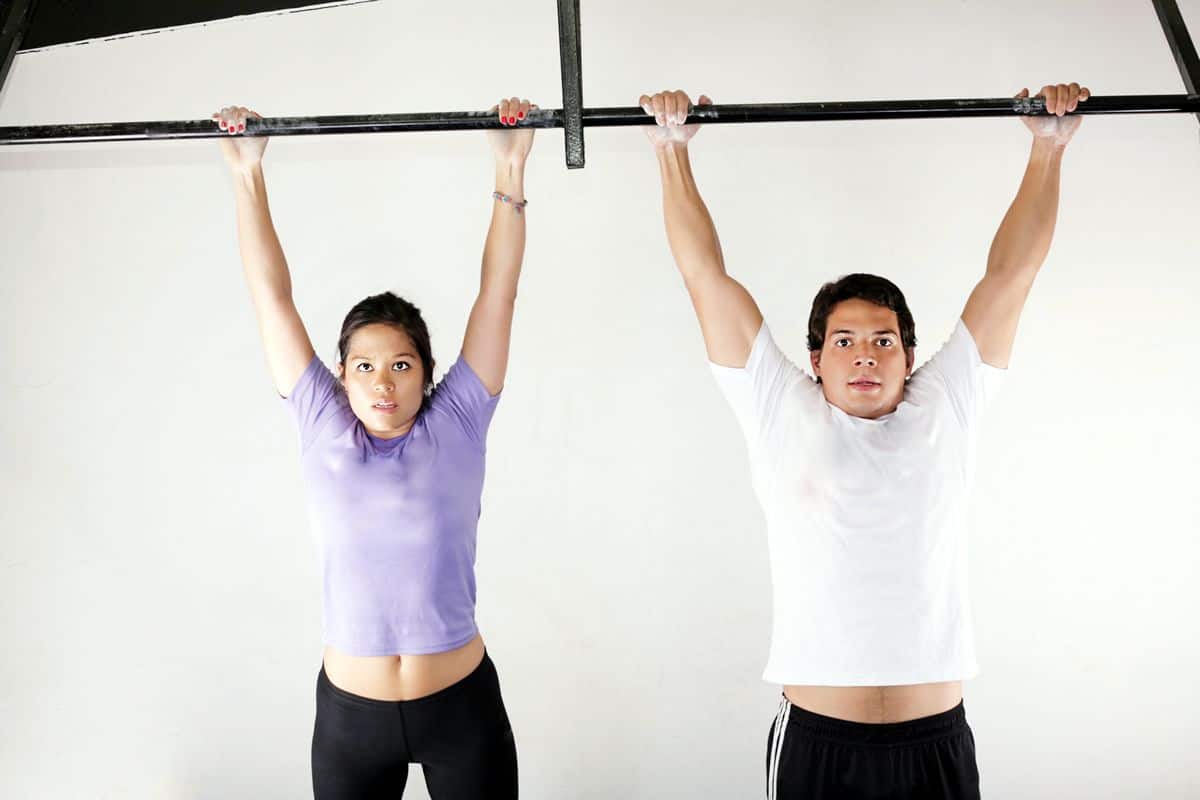 With that said, not everyone can shell out $300-$400 per month for a personal trainer (on top of gym membership fees or the costs of at-home equipment), though everyone should engage in some form of exercise. For beginners, it can be hard to know where to start with a workout program, and easy to overdo it and injure yourself when your ambition outpaces your physical capabilities. For more intermediate and advanced athletes, it can be equally hard to find a workout that really challenges your current level of fitness.
Fortunately, plenty of visual designers are trying to make exercise more accessible to a wider range of people, regardless of budget or time restraints:
Daily Burn: 8 Personal Trainers In Your Pocket (Or On Your TV. Or Tablet.)
Daily Burn is an app you've likely heard of if you're a Hulu subscriber, as they advertise frequently on the streaming platform (ever see that sort of creepy spot where a man wakes up next to Ben Booker, who then whispers, "It's leg day?").
What makes Daily Burn so special is the variety of exercises you can choose from — everything from dance to kettlebell to prenatal yoga. But where Daily Burn really shines is its visual design and integration across multiple devices. The intuitive UI makes it easy to select the intensity, length and type of workout you want to do that day, each exercise led by a celebrity personal trainer (including Bob Harper of Biggest Loser fame). Better yet, the app looks great on both iOS and Android, as well as on smart TVs and streaming devices like Amazon Fire Stick and Chromecast.
Daily Burn is the perfect example of how designing apps for different platforms can benefit users. That flexibility means that you can user Daily Burn on your TV at home, then get a great workout in using your iPad while traveling then check your stats on your Android smartphone.
The other thing Daily Burn does is show the power of a free trial. If you want buy-in from users on your paid app, make sure that the value you deliver during their free trial makes them decide that they can't live without your app. Daily Burn's free 30-day trial not only allows users to try their standard subscription, but also offers a trial of their premium service, which includes one-on-one coaching — the app doesn't hold anything back. This gives users the chance to decide for themselves which level of service works best for their lifestyle.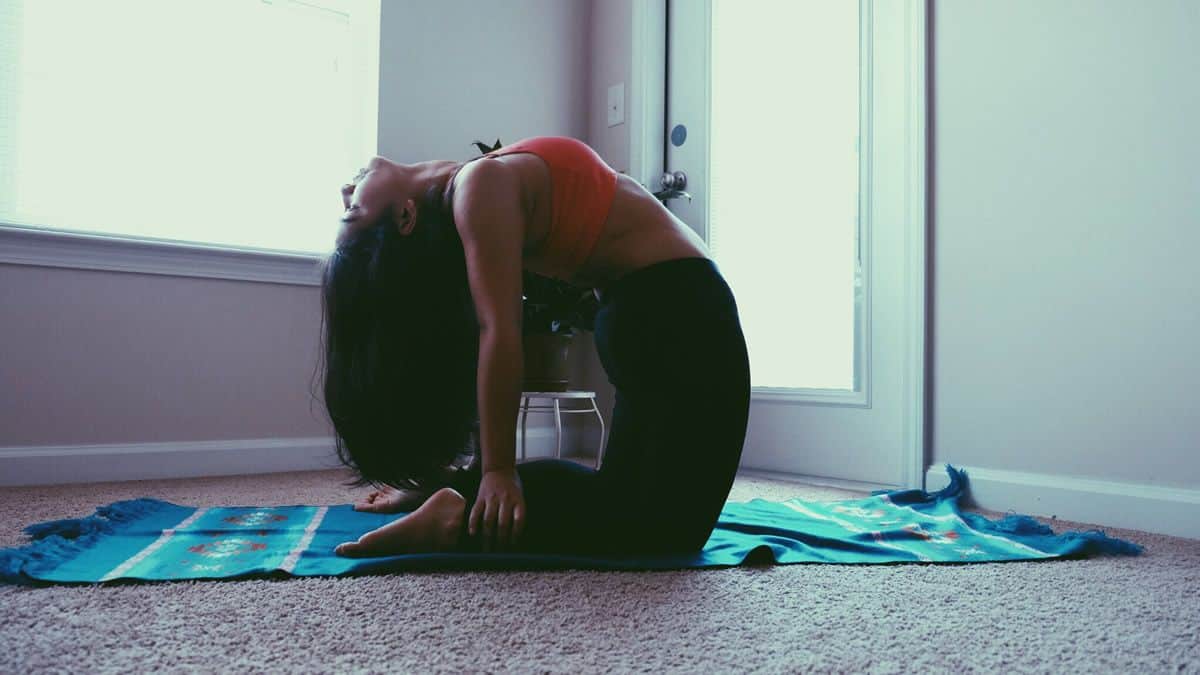 FitStar Personal Trainer: Custom Workouts with a Wearable Bonus
FitStar Personal Trainer is similar to Daily Burn in some respects in that it involves high-profile trainers (this time only two: NFL all-star Tony Gonzalez and yoga instructor Tara Stiles) and workout customization based on your current fitness level. Also like Daily Burn, FitStar is available on multiple devices, and across platforms.
What intrigues us most about FitStar is how it takes advantage of wearable technology. Though you don't need a FitBit to use FitStar, pairing the tracker to the app brings a new element of personalization to your workouts, with data about your body weight and heart rate informing your intensity and giving you fun stats to track.
Most exciting for visual designers, however, is the ability to use FitStar directly through a wearable device. Announced at CES 2016, the FitBit Blaze is a hybrid fitness tracker and smartwatch (there's some debate as to whether a device that doesn't support third party apps can be called a "smart watch") with a beautiful UI. With the Blaze, you can actually access FitStar workout instructions right on your watch's screen, making it the most portable personal trainer you'll ever find.
All of this makes us stoked to see what comes next in fitness apps and wearables. (We have a few ideas of our own, of course — visual designers, feel free to snag these and bring them to life!)
2. Visual designers are bringing therapy into your back pocket
.
If getting fitter doesn't automatically make you happier (though it's likely to boost your mood — studies show that exercise is about as effective as antidepressants when it comes to treating depression), you might find you need some extra help overcoming negative thought patterns or developing coping skills to face down the minor and major stressors in your life.
And let's get really real for a second: if you do need help managing your moods, there's absolutely no shame in it. Depression is a well-known challenge facing entrepreneurs and startups, and sometimes the most brilliant, creative people (i.e., the people most likely to disrupt industries with entrepreneurial innovation) are most prone to depression and anxiety.
Thankfully, some brilliant, creative visual designers are making it easier for those with emotional challenges to find the help they need — and if they are time-crunched startup creatives and entrepreneurs, to fit that help into their hectic schedules:
BetterHelp – Counseling from Real Therapists, On Your Smartphone or Tablet
One of the cruelest ironies of seeking help for mental health issues is that the process of finding the right therapist, and making time to see said therapist, can be extremely stressful. First, you have to find a local provider in your network, and then see if that provider's hours are compatible with your schedule (again, a challenge for anyone pulling 50-60 hours weeks on the startup circuit).
After you narrow that field down, you then have to call up the counselor (already a challenge if social anxiety is what's getting you down) and hope that they're taking new patients. If so, you're in luck! If not, you have to keep calling offices until you get a bite. The process is grueling enough to make anyone want to call it quits after a few tries, whether they suffer from something like depression or anxiety or not.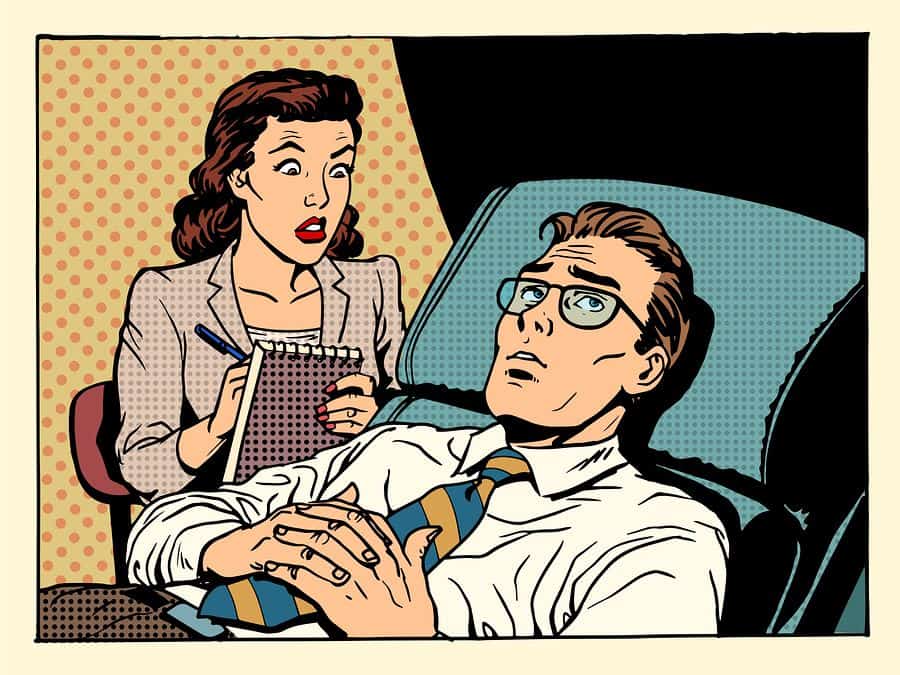 Those obstacles are precisely what led Alon Matas, founder of BetterHelp, to develop a mobile solution. BetterHelp is a website and mobile app that pairs users with counselors from a pool of over 800 professionals, each with "at least 3 years and 2,000 hours of hands-on experience" and credentials ranging from licensed clinical social workers (LCSW) to PhDs and PsyDs.
To use BetterHelp, you fill out a questionnaire, which helps pair you with a counselor who matches your needs within 24 hours. Then, for a flat rate of $45 per week, you get unlimited access to therapy from that counselor — as in, you can email them as many times as you need. You meet with your counselor virtually in a secure "room," where you'll exchange messages via encrypted, HIPAA-compliant text.
While BetterHelp states in its FAQ that it's not a 1-to-1 replacement for traditional face-to-face therapy, it opens doors for people who may not have health insurance, a surplus of time or a lot of money to spend on getting the help they need. It also makes us curious to see how visual designers continue to innovate in the mental health space, using mobile technology to deliver better and better therapy to their clients. BetterHelp uses encryption and other privacy optimizing technologies to increase access to health services, but we'd be very interested to see how app designers integrate newer technologies like augmented reality, virtual reality and wearables into services that create a more emotionally healthy future.
SuperBetter: Gamifying Mental Health and Positivity
Not ready to commit to therapy, or need a boost in between sessions with your specialist? You can enjoy the fruits of mental health research while getting your mobile game on with SuperBetter. Developed by a combination of clinical psychologists (so it has real science backing it up) and game designers (so, more importantly, it's fun), SuperBetter seeks to help users "build social, mental, and emotional resilience."
This resilience will help users tackle challenges that they customize. If you suffer from social anxiety, a challenge for you might be to call a friend to go out for brunch, or step even farther outside your comfort zone to throw a small dinner party. If you suffer from depression, a challenge might be to pick up a new hobby or volunteer at your local animal shelter — or even just get out of bed and do all of your chores for the day.
Of course, you don't necessarily need a mental health diagnosis in order to reap the benefits of emotional resilience. Everyone has emotional roadblocks or certain tasks that stress them out, and unfortunately, everyone has to deal with death, loss and other stressful events that entail grief and acute stress. What SuperBetter does is give you tools to deal with these challenges, motivation to beat the "Bad Guys" that stand in your way (whether they're procrastination or negative thoughts) and the option to enlist "Allies" (friends and loved ones in the app) to encourage you along the way.
The result? Ideally, you'll feel more confident going throughout your everyday life. If you have a disorder like anxiety or depression, it could be a helpful addition to a program of therapy and medication. All of this benefit right in the convenience of your pocket.
3. Even if you don't need therapy, you could use some mindfulness. There are apps for that, too
.
When people think of "productivity apps," they tend to think of utilities like Evernote, various email applications, workflow management tools utilizing Agile or Scrum methodologies and even time management apps — for example, the bevy of Pomodoro Timer apps, which encourage users to be more efficient by working in 25-minute focused bursts, then rest for five minutes.
But what makes the Pomodoro technique so effective? Wouldn't workers be more productive if, hypothetically, they stayed focused on their tasks through those five minute breaks? To quote Claude Debussy, "Music is the space between the notes." Going hard every possible moment is actually a great way to burn yourself out and be less productive (not to mention less creative).
Most of us intuitively know that, but it's hard to internalize that idea and put it into practice, as well as dial down our stress levels. This is doubly true, of course, for entrepreneurs and startups, who tend to thrive on risky ventures and burning the midnight oil. If that sounds familiar, then mindfulness is probably for you.
What is Mindfulness, And How Can It Make Users More Productive?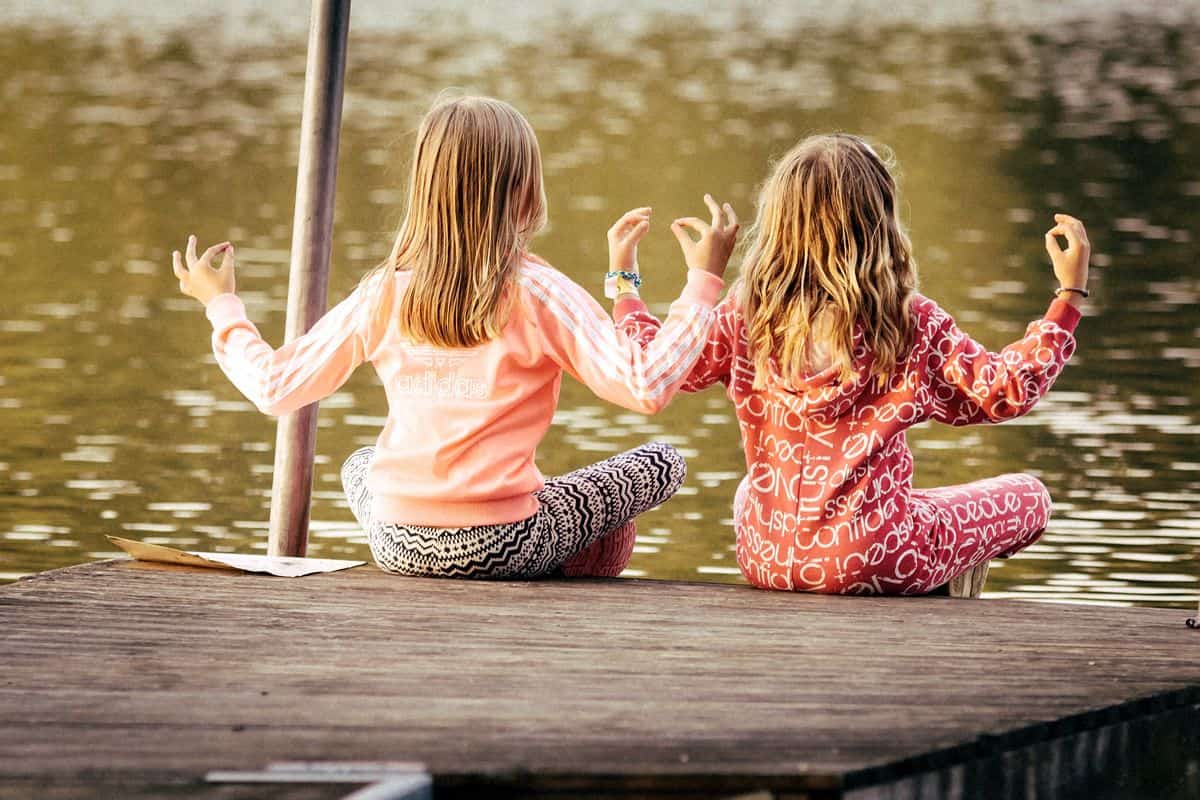 Of course, mindfulness is really for everyone. To put it simply, mindfulness is being aware and conscious of the present moment, detaching yourself from the burdens of the past and the worries of the future. As elegant as the idea may be, it's very difficult to practice when you have deadlines to worry about and funds to raise. That's why visual designers are making it a bit easier for people to find relaxation, whether in the middle of the workday or the middle of the night.
We've already written about how mobile app visual designers are helping smartphone users live more mindful lives — check out our list of the ten best mindfulness apps to help you relax, unwind and stop to smell the roses (figuratively, in case you have seasonal allergies). In addition to meditation apps like Headspace, time-strapped yogis can find their zen on the go with Yoga Studio, then get a better night's sleep for a more mindful tomorrow using Pzizz Sleep.
With the diversity of mindfulness apps out there, your smartphone doesn't need to be a source of constant stress and distraction between social notifications, work email and calendar alarms. It can also be a force of peace, grounding you in the here and now.
Interactive Prototypes for Fitter, Happier and More Productive Users
Henry David Thoreau, noted fan of retreating to the woods away from civilization, once lamented that "Men have become the tools of their tools," losing some sense of themselves as they grow more dependent on technology. But as these apps prove, visual designers have a different idea in mind: technology enabling men and women to transcend their limits, using the growing capabilities that mobile, wearable and smart technology gives them.
Do you have an idea that can help users get in better shape and glean more satisfaction from their lives? Test it out with an interactive prototype! With Proto.io, visual designers and novices alike can bring their best mobile app ideas to life in minutes using a simple drag-and-drop interface. With a lifelike prototype, you can test your design, get great ideas from beta users and iterate before you write a single line of code. Try it today — sign up for a free 15-day trial.
What other apps are making users fitter, happier and more productive? Let us know by tweeting us @Protoio!