Entrepreneurs are driven people who work tirelessly to make their dream a reality. That doesn't leave a lot of time for other interests, which can make them tricky people to shop for. Whether you're shopping for a practical gift or a whimsical treat, here are 16 of the coolest entrepreneur gifts we've found for this holiday season. 
Electronics and Gadgets
Wireless Earbuds
For today's mobile entrepreneur, messing around with cords and plugs no longer cuts it. Entrepreneur and full-stack marketer Jack Paxton recommends wireless earbuds as the perfect entrepreneur gift, and he should know — as co-founder of Vyper, a growth and viral marketing toolkit for entrepreneurs, the mobility they bring is invaluable for his job.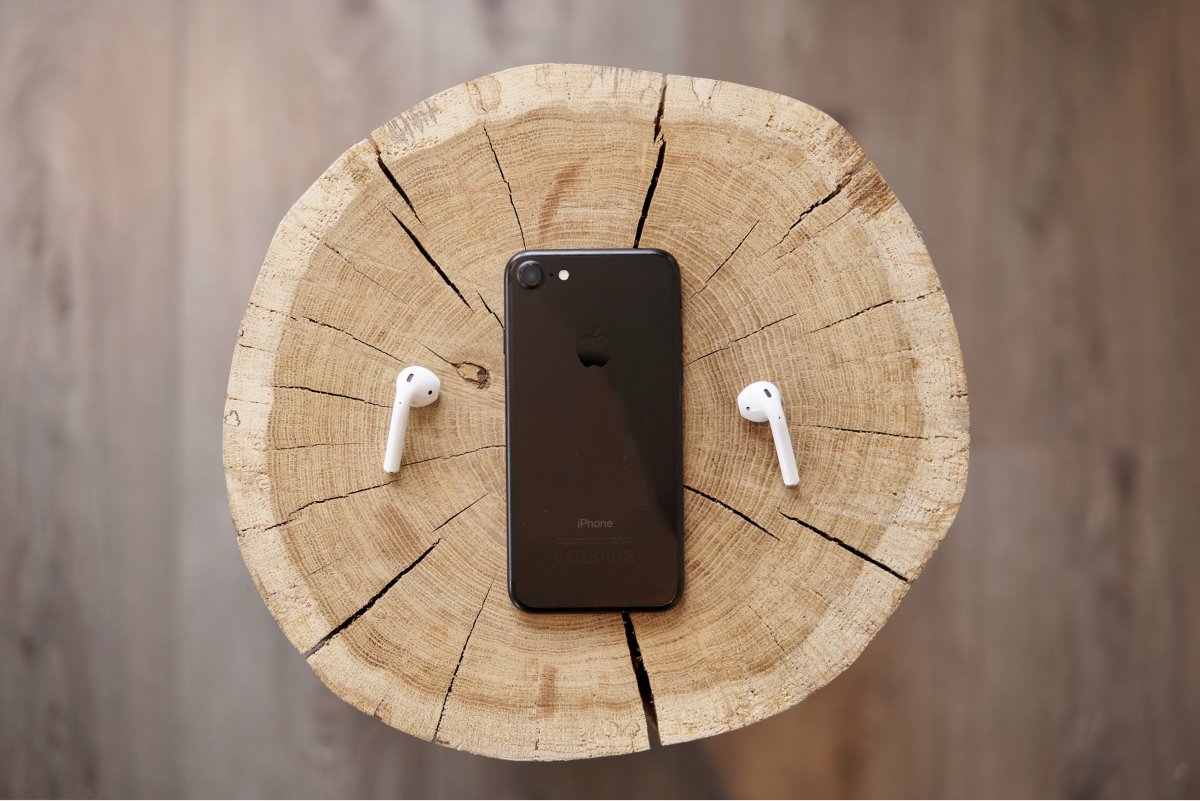 "As an entrepreneur, you are always taking calls, and researching while you are on the move. Wireless earbuds (like Apple AirPods) allow you to discreetly listen to your favorite entrepreneur podcasts and audiobooks, while also giving you the option to take calls."
AirPods are a solid choice, featuring a portable charging case and compact design. However, there are plenty of other high-quality options. For budget-conscious shoppers, Paxton recommends the Zolo Liberty or the Anker Soundcore Liberty Air, both available for less than $100. 
Noise Cancelling Headphones
Headphones aren't just a good way to communicate and listen to podcasts — they can also be a fantastic tool to block out distractions. Noise cancelling headphones are a practical gift for entrepreneurs who want an escape from the noise and chaos of a busy office. 
For Joe Bailey, a Business Development Consultant, noise cancelling headphones are a great addition in the office and at large. Bailey works at My Trading Skills, a company teaching students how to navigate financial markets. But he says his preferred Sony Noise Cancelling Headphones "are great at minimizing sound distractions whenever an entrepreneur is working in a noisy place, such as a restaurant, plane or train station." 
The wireless over-ear Sony headphones aren't as portable as AirPods, but they're every bit as convenient. Charging takes just ten minutes, and the headphones offer a range of high-tech features, such as Alexa integration, quick attention mode for conversations, and adjustable ambient sound level. 
Ember Temperature Controlled Mug
Entrepreneurs are notorious caffeine fanatics. There's just nothing like a piping hot drink to keep your energy going through a long workday (or help you relax at the end). But as your drink inevitably cools, your perfect cuppa becomes just so-so.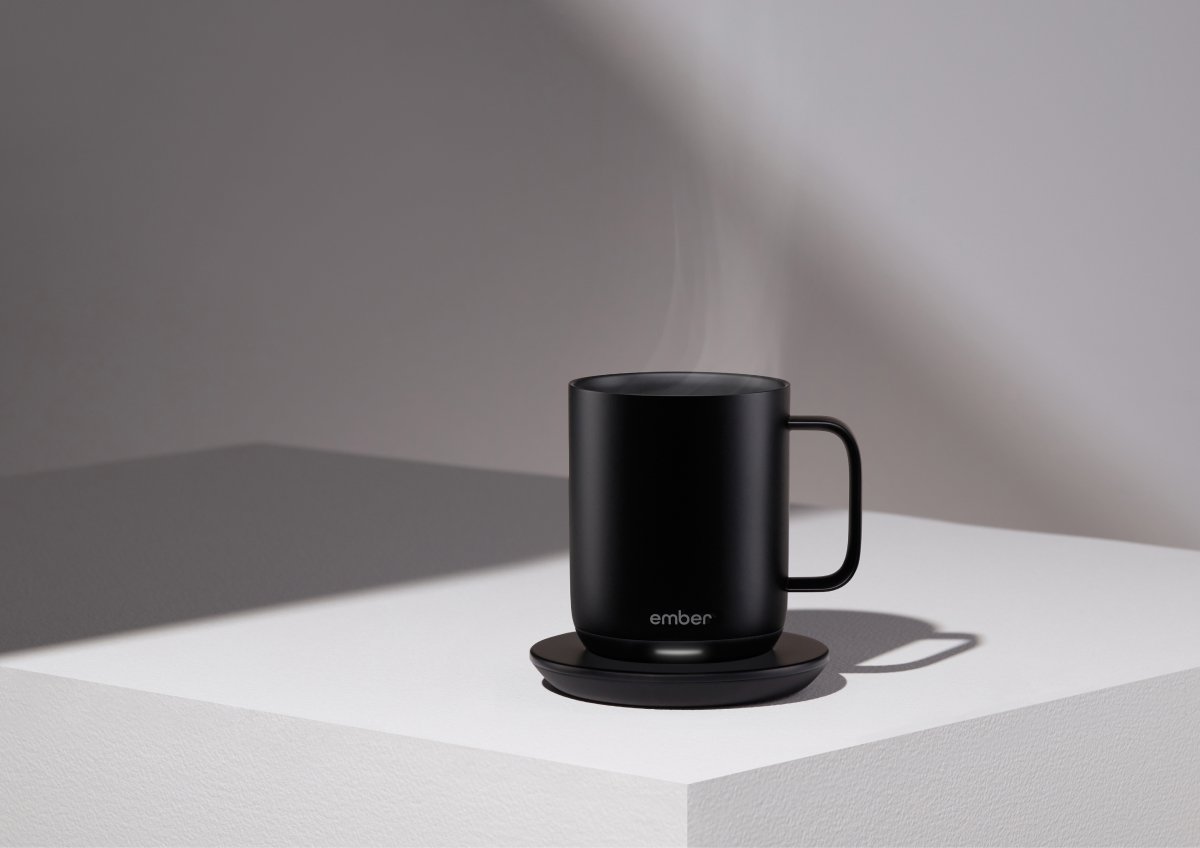 The Ember Travel Mug is the perfect gift for the entrepreneur who always has a cup of tea or coffee in hand. Billed as "the world's first temperature control smart mug," the Ember Travel Mug lets you keep your drink at just the right temperature, from 120°F to 145°F, using a connected app. The mug has a 2-hour battery life, as well as a charging coaster to keep drinks hot all day. Ember also offers mugs in ceramic and copper, enabling you to choose just the right mug for any taste. 
Xenovo Pro Lens Kit
Smartphone cameras have gotten very good, but the stock lens is still pretty limited for serious photography enthusiasts. The Xenvo Pro Lens Kit expands on your phone's native capabilities, enabling you to snap wide angle and close-up photos with stunning clarity. The kit includes a wide-angle lens to capture 45% more in your snap, along with a macro lens, for stunning close-ups. 
Xenvo also offers a range of other products, including the Shutterbug remote camera trigger, and two innovative tripods, perfect for on-the-go webcasts, group photos and other office tasks.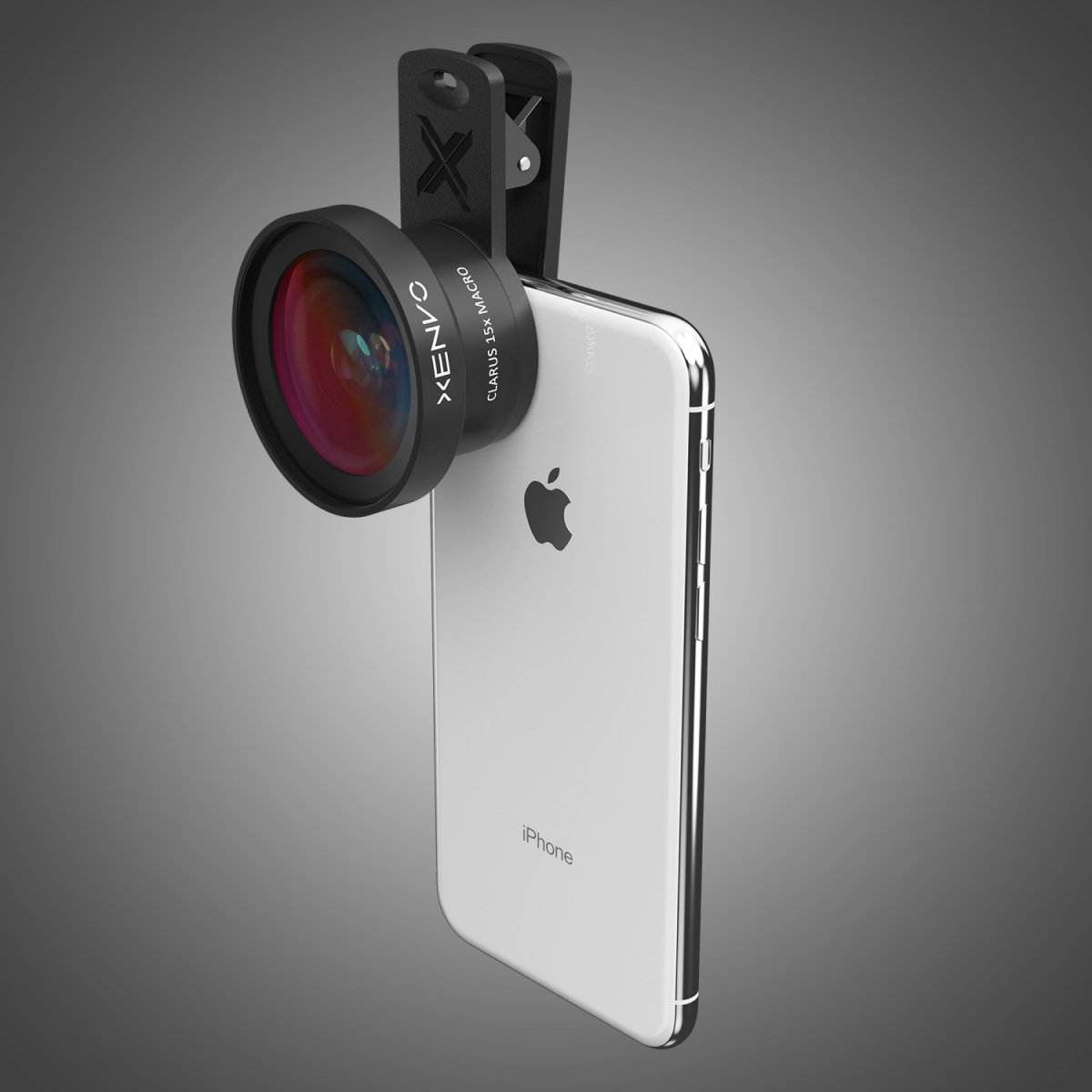 Weatherman: A Smarter Take on the Collapsible Umbrella
A good collapsible umbrella is a necessity for entrepreneurs in rainy climates. Unfortunately, their portability often comes at the cost of reliability. They have a knack for getting lost between seasons, or breaking during that one windy storm when you really needed them.
The Weatherman Collapsible umbrella gives the classic collapsible umbrella the reliability upgrade it needs without sacrificing portability and practicality. The umbrella boasts strong Teflon-coated fabric and industrial-strength fiberglass to prevent rips and broken spokes, complemented by vented canopies to withstand high winds.

Additionally, the umbrella comes with optional Bluetooth tracking, ensuring it never goes missing when your recipient needs it most. You can be sure that every time they make it through a stormy commute, warm and dry, they'll be thinking of you. 
Productivity
Time Timer
With the range of timing apps available, timers aren't the necessity they used to be. However, for design sprints and other time-bound productivity tasks, there's a lot to be said for the tactility and impact of a visual countdown timer.
The Time Timer MOD® Sprint Edition is a great practical gift for the mobile app entrepreneur who's always trying to squeeze a little more productivity out of the day. The 60-minute timer uses a red disk on a classic white dial to indicate remaining time at a glance. 
It includes a removable silicone cover for added protection, a switchable audible alert and a handy Quick Start Guide for design sprints. However, the timer's real strength is its simplicity, with no extraneous gimmicks to distract you from your task. The Time Timer offers timers in a range of visual styles and durations, along with Android and iOS apps featuring the same clean, intuitive design. 
Time Cube
Randy VanderVaate knows the importance of making the most of the time you have. As President and Owner of Funeral Funds — a company that helps people between ages 50 and 85 purchase affordable burial life insurance — Randy depends on the Miracle TimeCube Timer to keep him on task during short power sessions.

The Time Cube has a clever, button-free interface that makes it a great gift idea for young entrepreneurs, both as a practical tool and a conversation piece. The cube has numbers written on each side, signifying the time for a particular session (e.g. 30 minutes). 
To use it, just flip it so that the duration you want is facing up, and get to work. The Time Cube comes in different styles, including a white cube offering settings from 5 minutes to one hour for general purpose productivity, and a blue cube with 1, 3, 5- and 7-minute settings for short sprints. 
Workplace Accessories
Blue Blockers
Decorative lights may be easy on the eye, but the glow of your laptop screen is another matter entirely. As CMO of Chanty, a simple AI-powered team chat app designed to improve workplace productivity and communication, Olga Mykhoparkina knows how much screen time can strain the eyes. So when Chanty's founder's birthday came along, his employees bought him a pair of blue-blocking glasses to protect his vision at work. 
"Blue light blocking glasses are a great gift that show you really care about their health," says Mykhoparkin. "These glasses are inexpensive and they protect the person wearing them from the harmful effects of blue light emitted by various screens." 
For her boss, Mykhoparkina chose this pair of Cyxus glasses.

"There are other options as well," she told us, "but these look great, don't cost much and are unisex — you can't beat that kind of offer."
Handcrafted Neon Signs
Nothing adds dazzle to a workplace or home office like neon. Amped & Co neon signs make great gift ideas for young entrepreneurs looking to brighten up any room. The company offers an array of handcrafted designs that will appeal to tech entrepreneurs. Standouts include their simple hashtag design, the retro ghost that will tickle the fancy of fans of a certain classic arcade maze game, and the Hustle Neon Light to keep your recipient charged up and motivated all day long.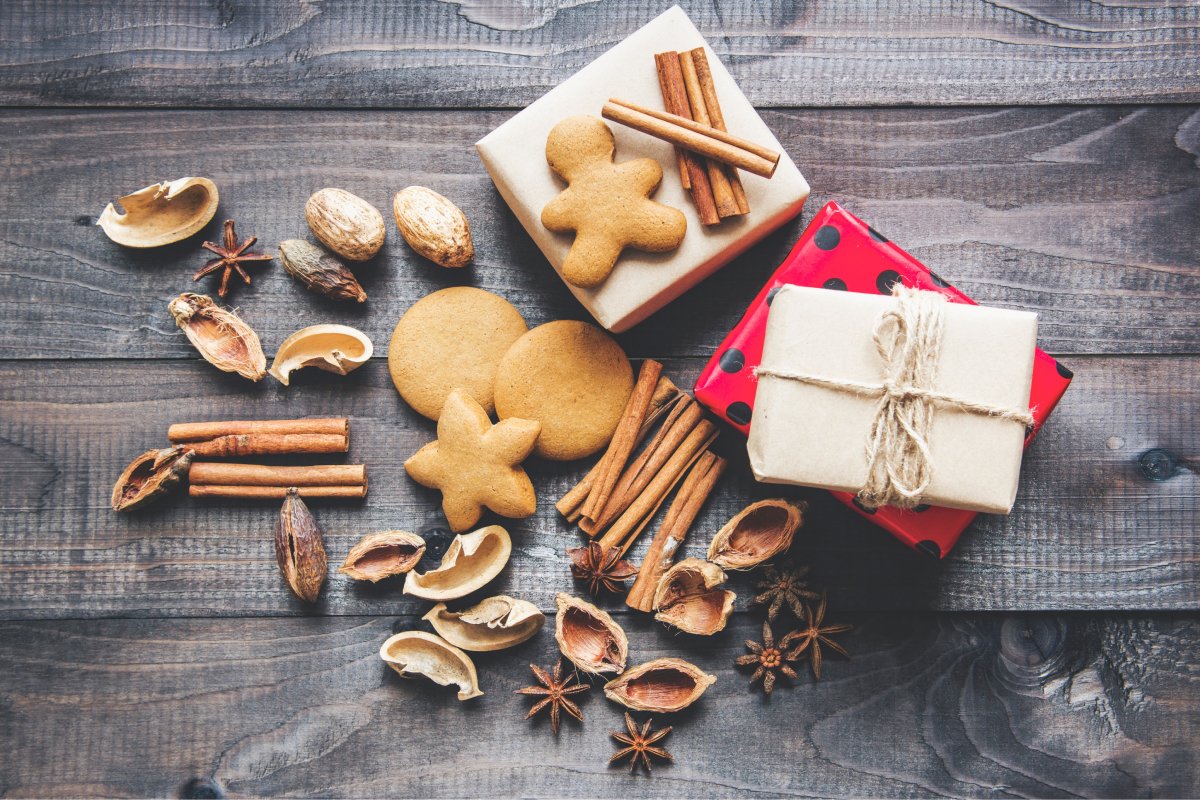 Bold Socks for Bold Entrepreneurs
Forget novelty t-shirts and brimmed hats — for workplace self-expression, socks are where it's at! boldSOCKS was founded with a simple mission: creating "a store with the boldest socks from the world's boldest sock brands," and their styles live up to the hype. 
For the tech savvy entrepreneur, their programmer socks are one of the best affordable gifts we've seen, featuring binary code in a charcoal and lime color scheme that's bound to make an impression. The company also stocks animal pun socks for every conceivable critter, including their Rosie the Riveter "We Can Chew It" panda design. boldSOCKS even offer customized socks, for an affordable, one-of-a-kind present for your favorite entrepreneur. 
Stilyo Levitating Bonsai Plant 
If you want to stick with the classics, bonsai plants are one of the best gifts for entrepreneurs — or really anyone who works in an office. Their compact size and intriguing look make them perfect for desks, shelves and anywhere else the entrepreneur wants to add a calming touch of nature.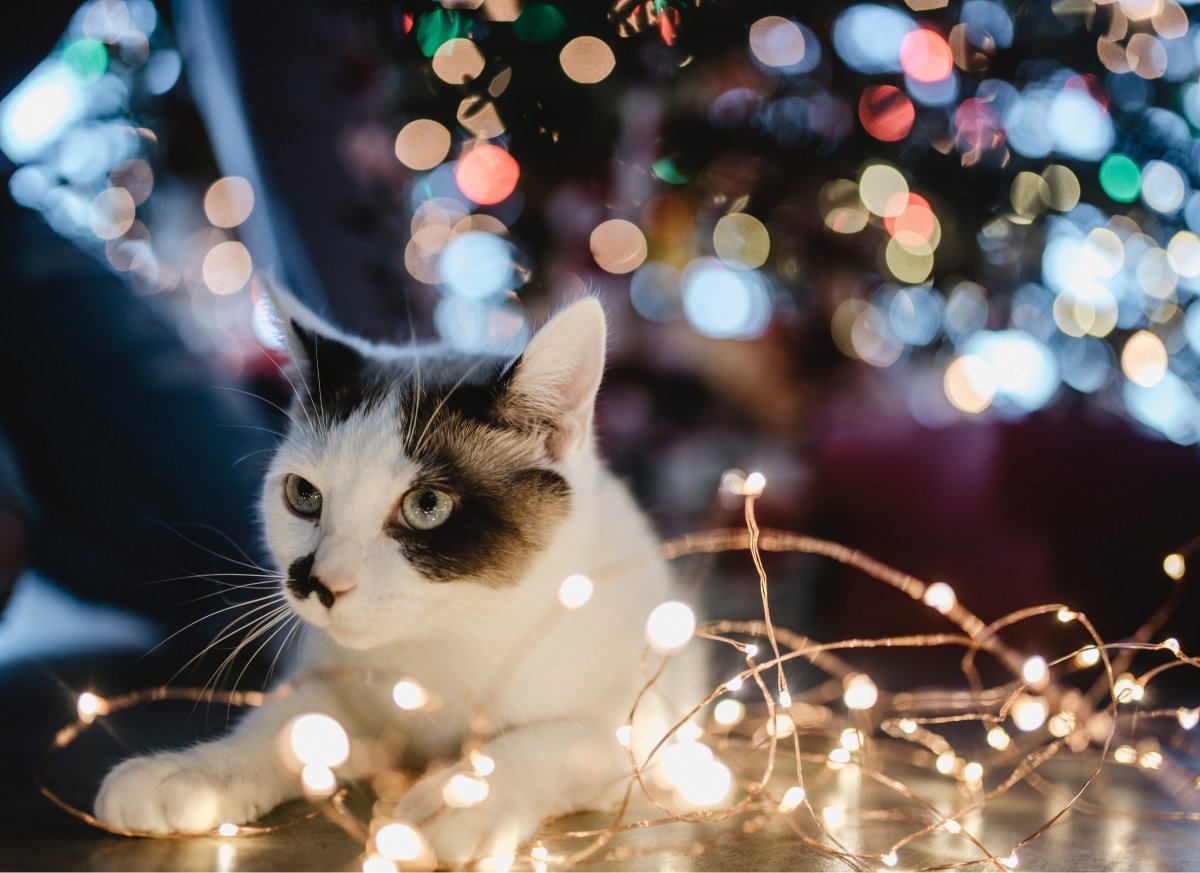 For an intriguing new twist on an old idea, we recommend the Stilyo Levitating Bonsai Pot. The pot floats above a magnetic base and is available in a wide range of styles for any taste. When plugged in, the pot rotates in the air, for a mesmerizing display of natural beauty. 
Note that the pot does not come with a bonsai plant included, so you'll have to grab one from your local nursery.
Personalized Leather Goods from OX & Pine
Ox & Pine Leather Goods offer high quality leather goods that make great gifts for entrepreneurs. Products like leather cord wraps and lanyards add a touch of class to the basic routines of office life, enabling your recipient to personalize their office in the little ways that make a difference. In addition to office goods, the company also offers personal products, such as hats and journals.
Formé Shoe Shapers
The right pair of shoes can make an entrepreneur feel more confident, and bring her outfit together. But a shoe that looks perfect in the display window can be a nightmare on the feet. Particularly for women who love heels, wearing your favorite shoes is often just not worth the pain.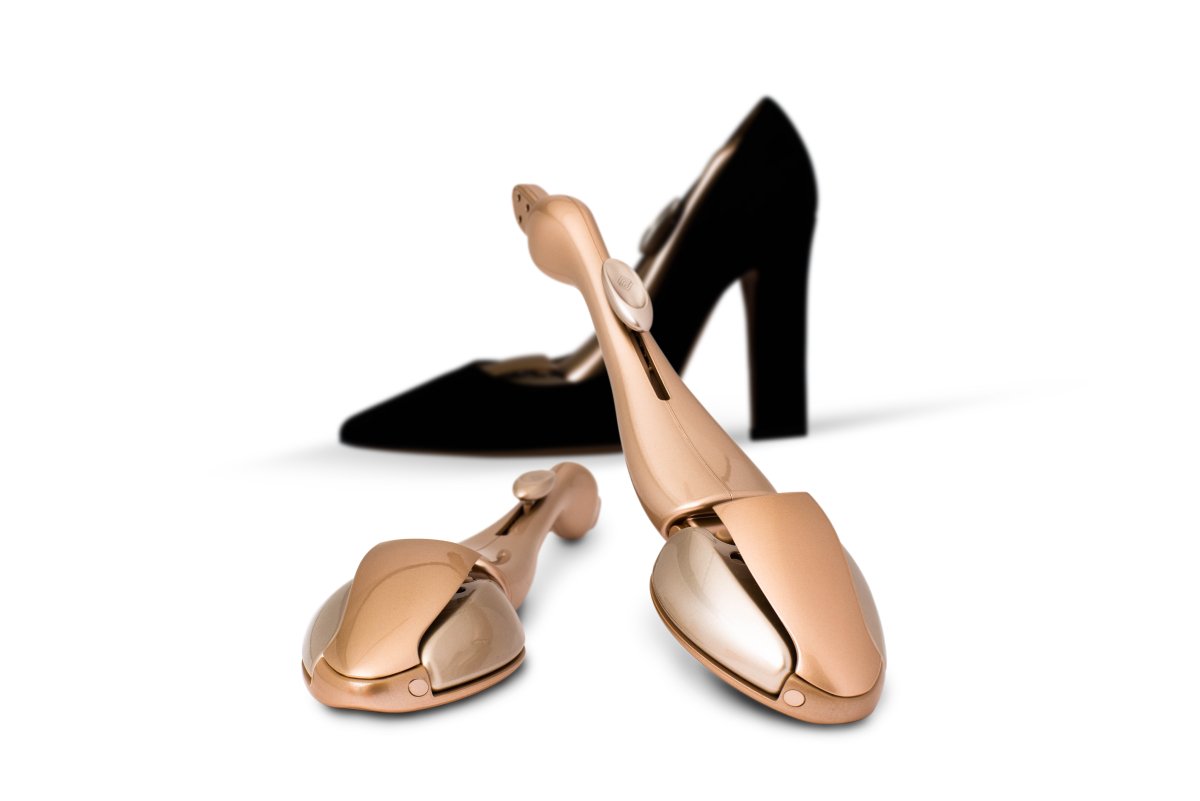 Formé Shoe Shapers can enable the shoe fanatic in your life to start wearing those fab heels again, pain free. Designed by entrepreneur, inventor and shoe aficionado Maureen Stockton, Formé enables women to stretch their favorite "wish-they-fit shoes" up to half a size, preventing pinched toes and keeping your feet comfortable all day. Formé are great for heels, but they work for any shoes and material, from leather boots to synthetic sandals. They can even help your shoes keep their shape when you're not wearing them! 
Formé comes in a range of sizes, from 5 to 12, so you'll have to plan ahead and find out your recipient's shoe size ahead of time (although there's a 30-day refund in case you get it wrong). At under $50, it's an affordable gift that will quickly become indispensable for any fashion-loving woman entrepreneur.
Time Savers and Organization
Wireless Charger and Organizer
A wireless charging station is a great idea for a busy entrepreneur. Instead of having to fumble with cords (or just trying to find one that works), you can place your phone down on the pad — and immediately jump into more important tasks.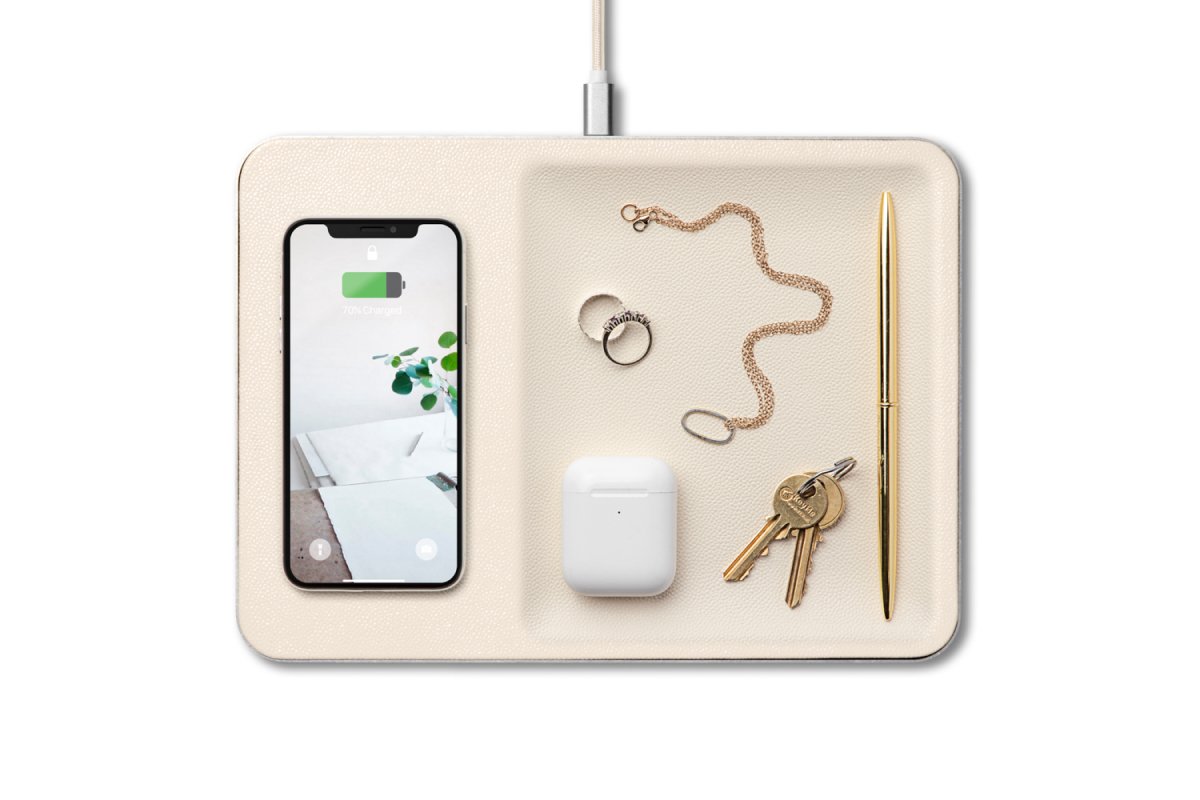 The Courant Catch:3 is an elegant and practical gift for entrepreneurs who like to charge with style. The charger is an inconspicuous yet elegant tray wrapped in pebble-grain Italian leather, and features space for storing other everyday items, such as keys and office ID. The company features other luxury wireless chargers as well, such as the dual-charging Catch:2 for the entrepreneur with too many gadgets and not enough time.
Fresh n' Lean
Entrepreneurs are incredibly busy and always on the go. One of the last things they think about is eating, and when they do eat, it's usually whatever happens to be convenient — often, junk food that can drain their energy and harm their health. 
Fresh n' Lean is here to help busy professionals get their eating habits back on track. As a college student, founder Laureen Asseo knew what it was like to not have time for healthy eating. That's why she created Fresh n' Lean, a ready-to-eat meal delivery service that makes a great gift for entrepreneurs.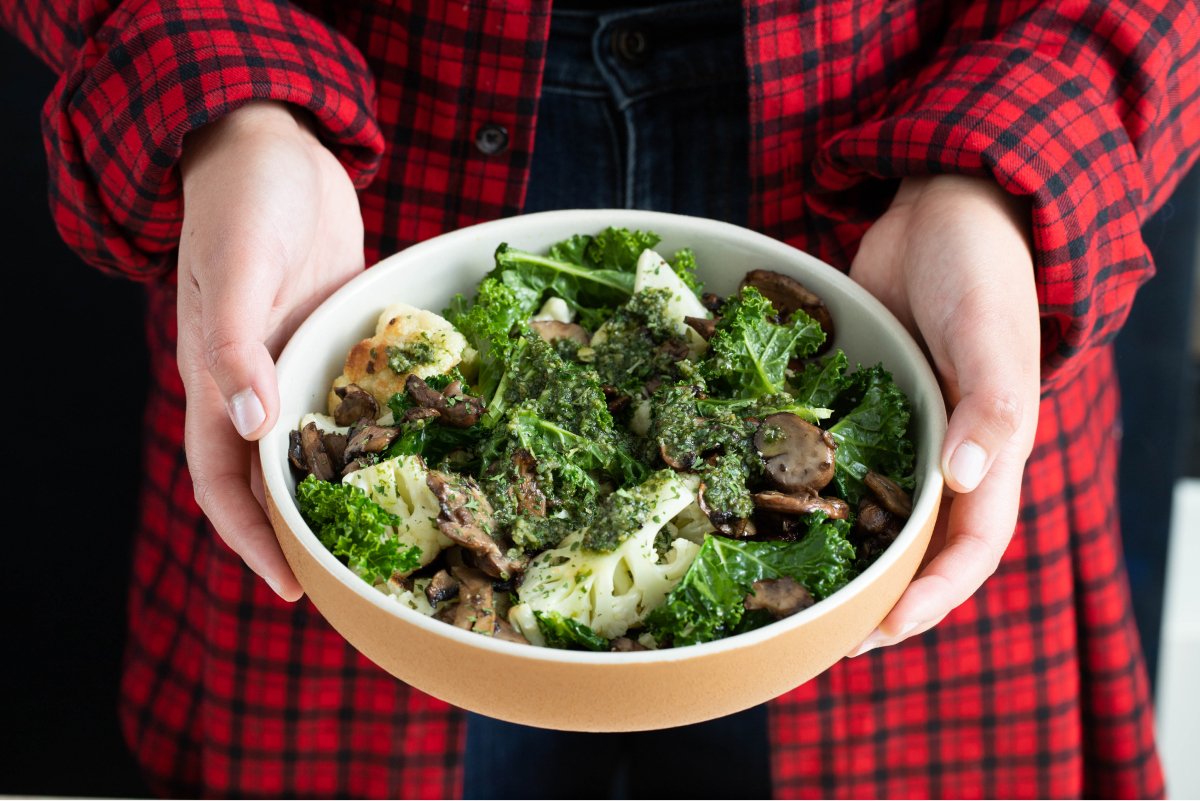 All of the meals are fresh and precooked — all you have to do is heat it up for 3 minutes or less and you have a healthy quick meal. These meals are organic, gluten-free, and depending on the meal plan, dairy free. There are also keto, paleo, vegan, vegetarian, pescatarian, high protein and low-carb plans available. These meals are a perfect gift for any entrepreneur who doesn't have time to cook for themselves.
Hand-Written Thank You Notes from This Custom Thanks
Sending a hand-written thank you note is a great way to show your appreciation for a client or friend, but many entrepreneurs don't have the time (or handwriting skills) to do it themselves. Help an entrepreneur always make a good impression with a gift card to This Custom Thanks, a company offering elegant, hand-written notes at an affordable price.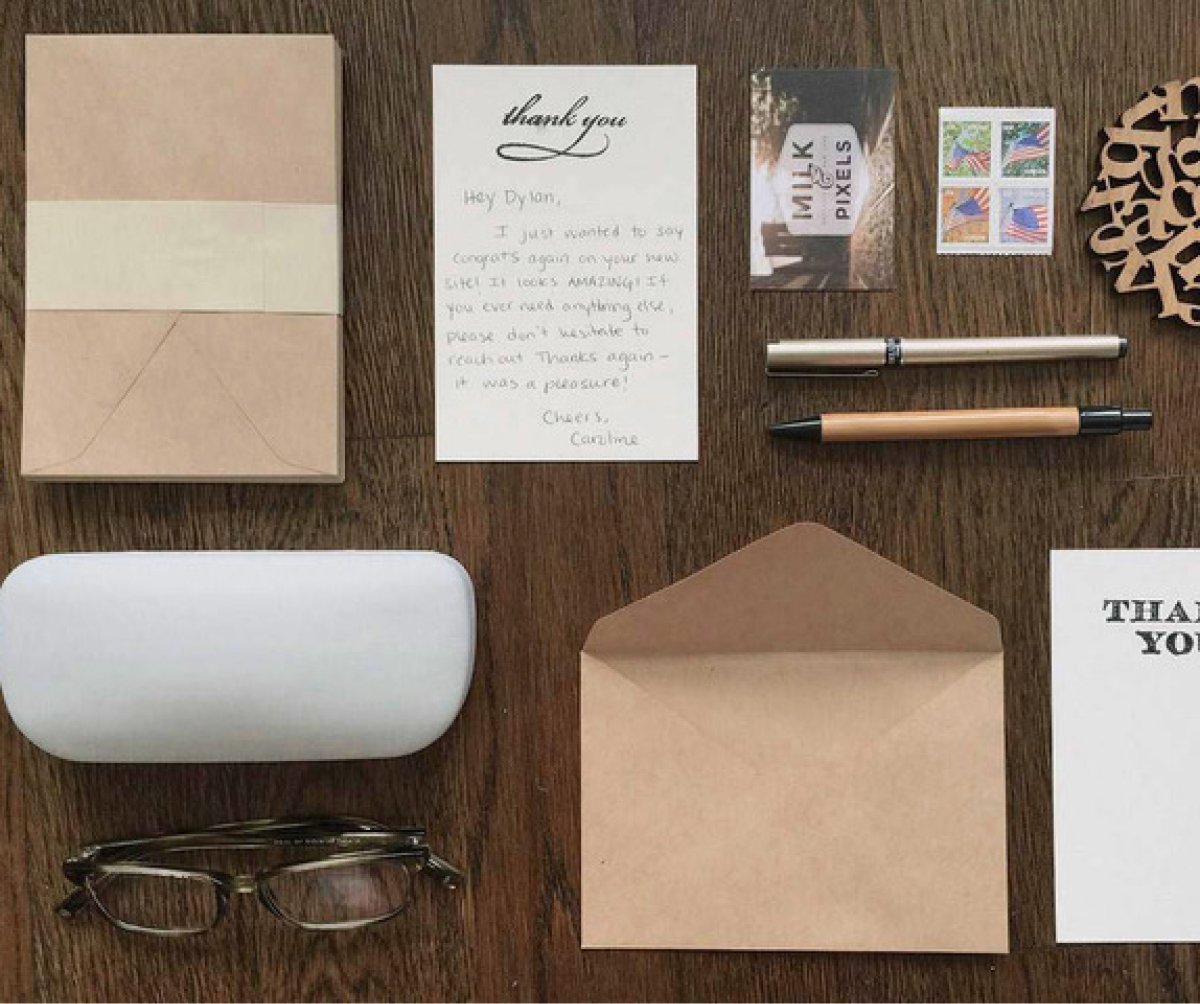 The company has an easy interface, enabling entrepreneurs to choose the style and text of a short note in minutes, and have it in the mail in just 3 to 5 days.
More Great Gift Ideas
Still haven't found the perfect gift for that hard-to-shop-for entrepreneur? Check out 11 Amazing Gifts for Designers and the 7 Coolest Apps for Staying Organized for more great gift ideas.
What gift are you getting for the entrepreneur in your life? Let us know by tweeting us @Proto.io!