Being organized comes naturally for some people. Although, I fit better in the "can't remember to do something unless we write it down" column — which has resulted in a string of Post-Its along the bottom of my computer monitor. Not that there is nothing wrong with my system, but remembering what was written on that blue Post-It third from the left is tough when you're already home for the day.
If you can relate at all, we've got your back. We compiled seven of the absolute coolest apps to keep you organized, no matter how busy you are. So clear some room on your phone, open up the app store, and get ready to download some cool new toys! Er… mobile app tools to keep you organized.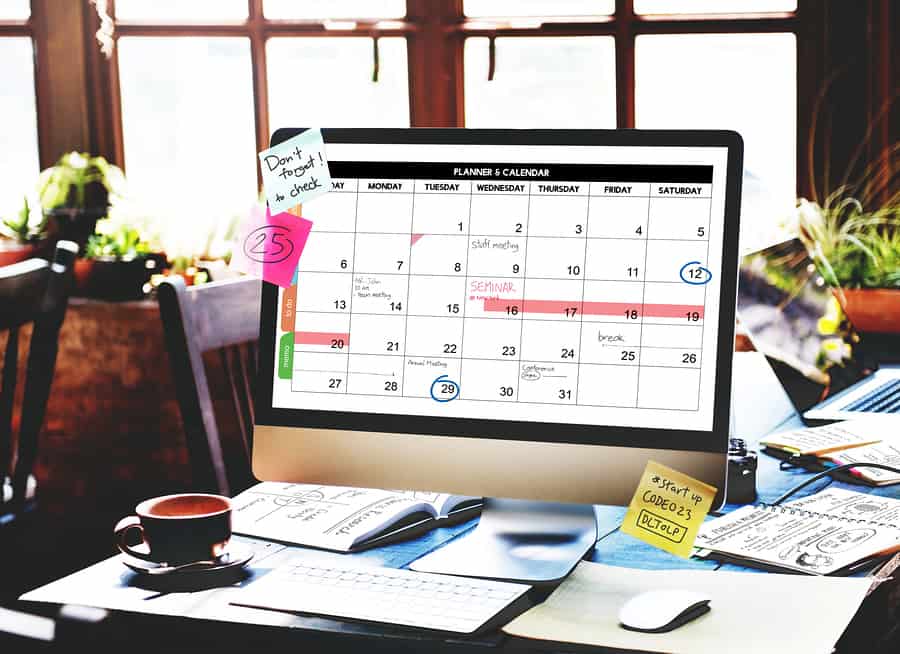 The Coolest Apps for Staying Organized that We Just Can't Live Without
Wunderlist
Wunderlist is a free mobile app that makes organizing your to-do list not only easy, but enjoyable. In fact, we love it so much that we've recommended it before. It's perfect for list-makers who take an unusual amount of pleasure in crossing things out. No, you can't make that satisfying squiggle through an item, but instead Wunderlist gives you a charming little chime as you check the box indicating the task was completed. Hearing it makes us smile everytime and we find it just as addicting as the squiggle.
Wunderlist syncs across all devices, so your updated list is always accessible. Every person who uses it simply can't live without it. Hank Coleman, personal finance writer at Money Q&A uses it daily to keep himself organized, both at work and home. He loves that Wunderlist lets him share lists with others, making it perfect for gift lists around the holidays (which are coming up fast, by the way). Just make it a private list if you want your gifts to be a surprise!  
Evernote
There are a million note-taking tools out there, but Evernote is bound to be one of the coolest apps in your arsenal. As expected, it syncs across devices (the first two for free) so that you can access your notes anywhere. Evernote lets you make to-do lists and jot down reminders (yes, as in actual writing), but our favorite feature is the photos.
Let's say you're working on a new mobile app design. You have a list in Evernote of all tasks you still need to finish and it's shared with everyone on the team. You head out to the new deli a few blocks away when you find inspiration in a building you see along the way. You can pull out your phone and snap a photo, then upload it to the corresponding note so that everyone can see what you saw. It's as if Evernote added that feature for designers, specifically.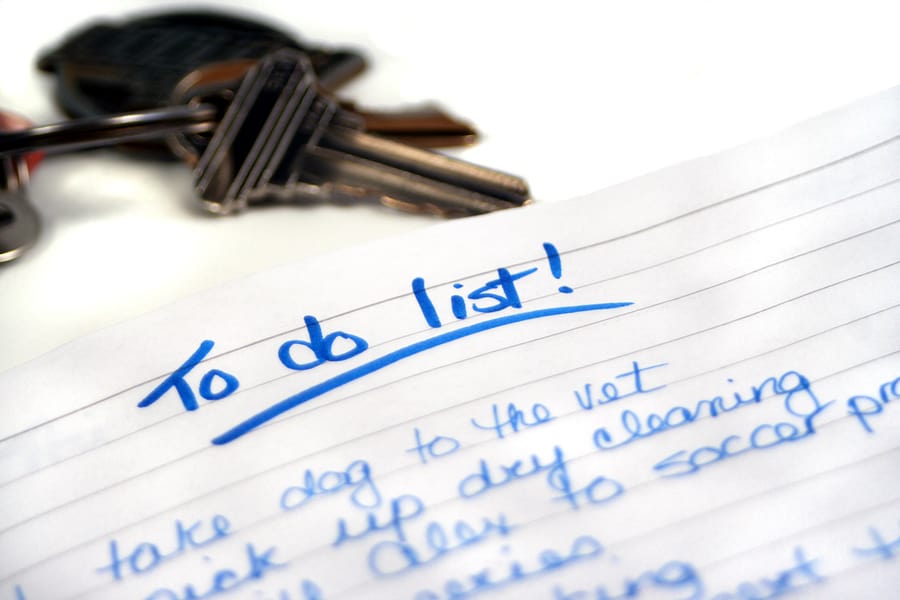 Speak and Translate
These days, many businesses are operating in a global economy, which sometimes changes how we do things. In some cases, this means we are working with people who don't speak the same language. If your business has gone international, Speak and Translate is one of the coolest apps to help you communicate more effectively with your clients.
Speak and Translate works with Apple's voice recognition technology to quickly decipher the words you spoke and then translate your message into another language. Voice-to-voice technology can currently translate into 54 languages, but text-to-text translates into 117 languages. The app syncs across your mobile iOS devices so that you are never without this powerful translator.
We recommend utilizing the widget that saves your frequently used translations so that common or important phrases (like "no problem," "thank you," and "yes, we can do that") are always available for you. This incredibly cool app will keep your translations organized so that responding to international clients is super easy. Everything you need is just a copy-and-paste away.
HomeZada
As any homeowner knows, keeping up with maintenance can be a real drag. Do you remember the last time you had the chimney swept? Or flushed your hot water tank? Did you even know you were supposed to flush your hot water tank? We didn't! Somehow, your one-button coffee pot comes with a 10 page booklet, but your house came with nothing but a key.  
HomeZada is the closest thing to a homeowners manual that exists, making it one of the coolest apps we've ever heard of. It keeps track of regular maintenance and then reminds you when something is due for a checkup. If you are in the market for a remodel or major improvement (a new roof, for example), HomeZada provides you with information on price, materials needed, and what your options are.
Without a doubt, one of the coolest features of the app is "Home Inventory." According to the National Association of Insurance Commissioners (NAIC), "59 percent of consumers have not made a list or inventory of their prized possessions or valuables." Of course, this means that in the event of a catastrophic loss or burglary, making an insurance claim to replace your lost items would get very tricky very fast.
Home Inventory lets you make lists, upload photos and documents (goodbye, receipts!) and organize according to room. Since it's all stored via cloud services, you don't have to worry about your iPad or computer getting destroyed or stolen — your inventory is safe and sound should you ever need it. If you're a homeowner (or even rental property owner) this app is a must-download.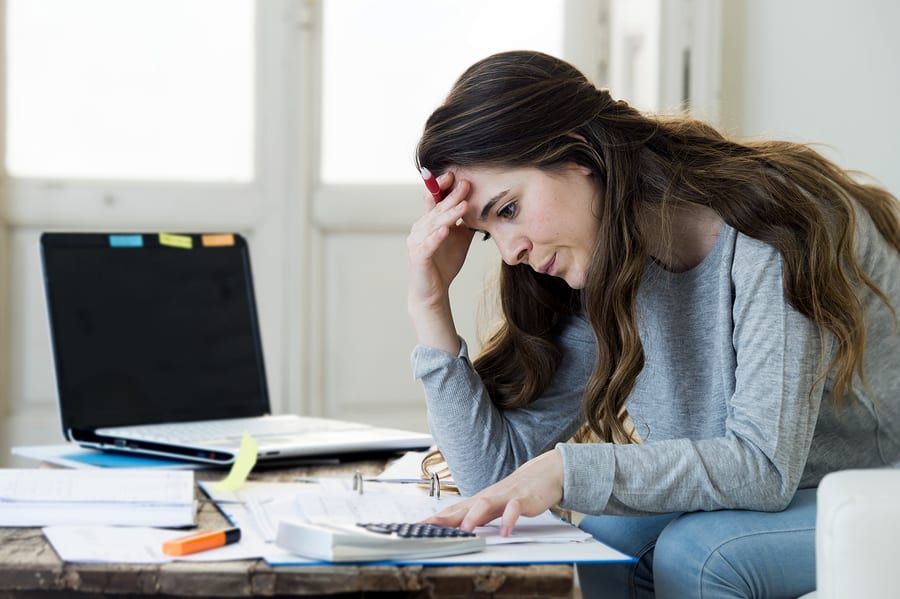 Neat
Neat is one of the coolest apps for organization out there. A mobile app that can digitize paperwork for us? Sign us up! Never again will you need to spend an hour searching through envelope after envelope looking for that one receipt you need. You simply scan or snap a picture of a receipt and Neat stores it for you, even integrating information with your accounting system for more accurate bookkeeping.
Being organized will save anyone time, but in a business setting, keeping all your ducks in a row is absolutely essential. Time is money, right? Spend a weekend scanning all the paperwork you need. Get rid of the file folders. Catalog those receipts and then throw a shredding party. There is no need to waste time on stuff like this when you have paying customers that need (and deserve) your attention.
Medisafe
Nearly 60 percent of Americans are on at least one prescription medication — and as you probably know, medicine is only effective if it's taken according to instructions. So if you forget a pill (or two or three), you could be throwing off an entire treatment course. Medisafe is the digital version of that old pill organizer that your grandmother had and it's definitely one of the coolest apps we've ever seen.
For people taking multiple medications, it can be difficult to remember what you are supposed to take and when. And isn't there one that you're supposed to take with food, specifically? Medisafe can keep track of all of that information for you through their virtual pillbox.
When it's time to take your meds, the app will send you a notification via your smartphone or watch — and since knowledge is power, it will give you information about your medication, as well as your medical condition. You can even link a caregiver to your account, which allows a friend or family member to check in on your progress. To read a firsthand account of someone using the app daily, check out this article in the L.A. Times.
Punkpost
You forgot to pick up a birthday card for your grandma even after reminding yourself a hundred times. Your significant other still remembers that you forgot a holiday card last year. And maybe you still haven't written thank you notes from your wedding eight months ago. Punkpost is here to save the day with their app.
Punkpost lets you choose from their quirky, fun card collection and draft a message to the recipient, which a scriptist will hand-write for you and pop in the mail within 24 hours. Since you don't have to be tethered to a desk to knock out thank you notes, you can be more productive on your commute (if you're not driving, of course). You can even select addresses from your contact list and schedule cards up to a year in advance, which means you're never going to miss your grandma's birthday ever again.
Entrepreneurs Need Cool Apps, Too!
In our personal lives, we can probably all use a little help in the organization department, but whether you're an entrepreneur or long-time business owner, you simply cannot afford to be unorganized. Like we said earlier, time is money and wasting any of that precious time can be detrimental, and even fatal, to your business. All of these apps are guaranteed to keep you organized and on the ball.
Obviously, this is not a comprehensive list of the coolest apps to keep you organized. There are a million cool apps out there, including ours! With the Proto.io mobile app, you can manage your account, share your demos with others, and of course, test your latest prototype — all on the go.  
Proto.io lets anyone build mobile app prototypes that feel real. No coding or design skills required. Bring your ideas to life quickly! Sign up for a free 15-day trial of Proto.io today and get started on your next mobile app design.
Which one of these do you think is the coolest app for staying organized? Let us know by tweeting us @Protoio!