We love year-end roundups. They're fun and often show us apps and tools we didn't know existed, or didn't know we needed. It's become a bit of a tradition for our content team — one we look forward to every December. Each year, it's new and different, but no less fun. 
Here are the best mobile apps of 2019, ranging from free to educational to new. 
Best Free Mobile Apps
Commaful
One of the coolest free apps available is Commaful — a space where people can share poetry, short stories, fanfiction, and much, much more in an engaging picture book format. Commaful co-founder and CEO Sydney Liu says it's "where young people go to share and discover fiction."
Liu says that their main goal is to encourage people to read and write more often, and we can certainly vouch for the fact that it will inspire you to do both. There's something for everyone on Commaful. It's the type of app you could spend hours poking around.

Find Your Grind
Find Your Grind (FYG) is a free self-discovery and career exploration app to help you figure out what career path might suit you best, whether you're looking to pick a major for college or make a career change. 
It's recommended that you start with the Lifestyle Assessment, which is about 35 questions long and only takes a few minutes to complete. When you're finished, you'll have a match percentage on five different profiles: Maker, Entrepreneur, Organizer, Creator, and Innovator.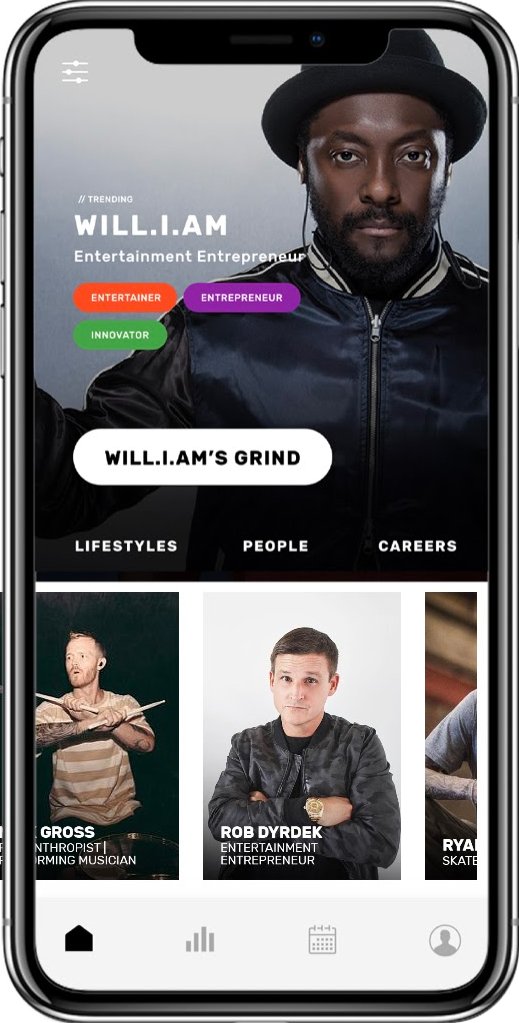 The FYG app features tools such as a curated database of mentor profiles for successful artists (like will.i.am), various industry leaders, and rising stars that provide insights on how they've integrated their lifestyles and passions into careers. 
The app also features editorial content, a middle and high school curriculum, and a podcast called First Ten Percent, during which Find Your Grind CEO Nick Gross speaks with guests about the first 10% of their personal journey and the decisions that led to them finding their grind.
If you're at all wondering how to turn your passion into a career, or feeling lost about the direction your career is taking, Find Your Grind is a great place to start. It's much cheaper than career counseling, and you get the benefit of multiple mentors sharing their experiences.
Cleanfox
We can't possibly be the only ones with thousands of unread emails in our inboxes. (Tell us we're not the only ones!) Between newsletters, advertisements, and actual messages we need to read, we're buried by an endless barrage of dings and notifications. 
To remedy this situation, consider trying out Cleanfox. It's incredibly simple and easy to use. You can do it on your desktop, or you can download the app from the App Store or Google Play. It's as easy as linking your email address to it. It automatically looks for and detects all newsletters by checking the open rate and the number of emails received.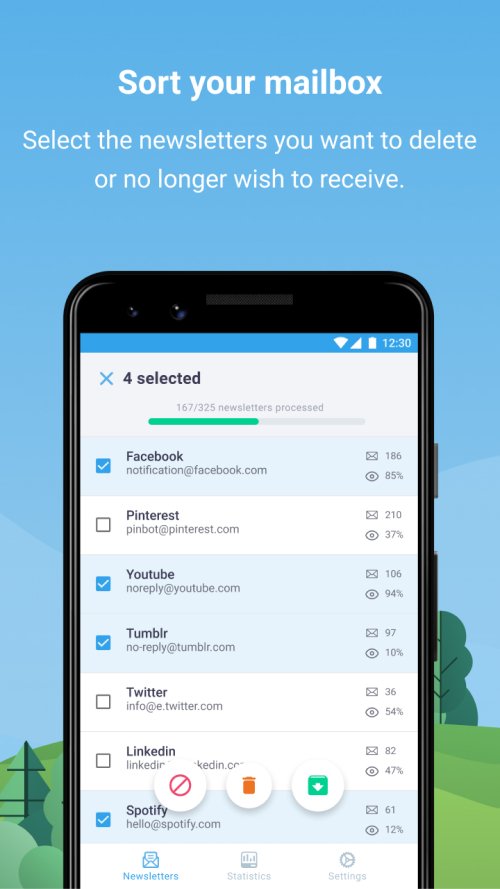 Once the data is compiled, Cleanfox gives you the option of either deleting the newsletter or unsubscribing by swiping left or right. It's Tinder for newsletters!
The other really cool thing about Cleanfox is that they focus on your digital footprint. It may not seem like emails are all that bad for the environment — it's not like you're printing out emails needlessly — but sending an email still takes energy. 
According to data from Cleanfox, the average British user receives 2,850 promotional emails per year. If you took the energy burned while sending and receiving these emails (even if they aren't opened), you could power a lightbulb for 137 days — that's about 4.5 months. 
As Cleanfox puts it: There is no Planet B. Downloading Cleanfox will be a great way to kick off your new year and reduce your digital footprint. 
Best Video Editing Apps
Adobe Premiere Rush
A simpler, pared down version of Adobe Premiere, Premiere Rush offers more than most of the built-in video editors on smartphones and tablets. Premiere Rush is designed to edit short videos specifically for social media distribution — think Instagram, YouTube, or Facebook. If you're looking for an easier way to accomplish that goal, this is a really good bet.
As with most Adobe products, Premiere Rush is downloadable for free, but on a limited basis. You'll get three exports, 2GB cloud storage, and access to Adobe Fonts. But if you purchase a subscription, you'll get unlimited exports, 100GB of cloud storage, and access to Fonts plus Portfolio. It's available for both iOS and Android. 
GoPro Quik
If you're already into GoPros, their Quik app is a great place for you to start. There are plenty of ways to custom-edit your videos, but it'll also use specialized technology to find great moments in your footage — things like smiles, jumps, voices, faces, cheering, and footage made with a steadicam or panorama mode. It will even add in transitions for you.
Quik will also work with footage from other hardware, so don't feel like you have to switch between this app and another. It even lets you select an aspect ratio, so you can choose between cinema, square, or portrait formatting. 
And on iOS, you can import a song from iTunes to overlay on your video — just one word of warning: copyright law will apply here, so if you upload a video to a public website with copyrighted music in it, you may receive a cease and desist. It's best to play it safe by choosing music you have written permission to use.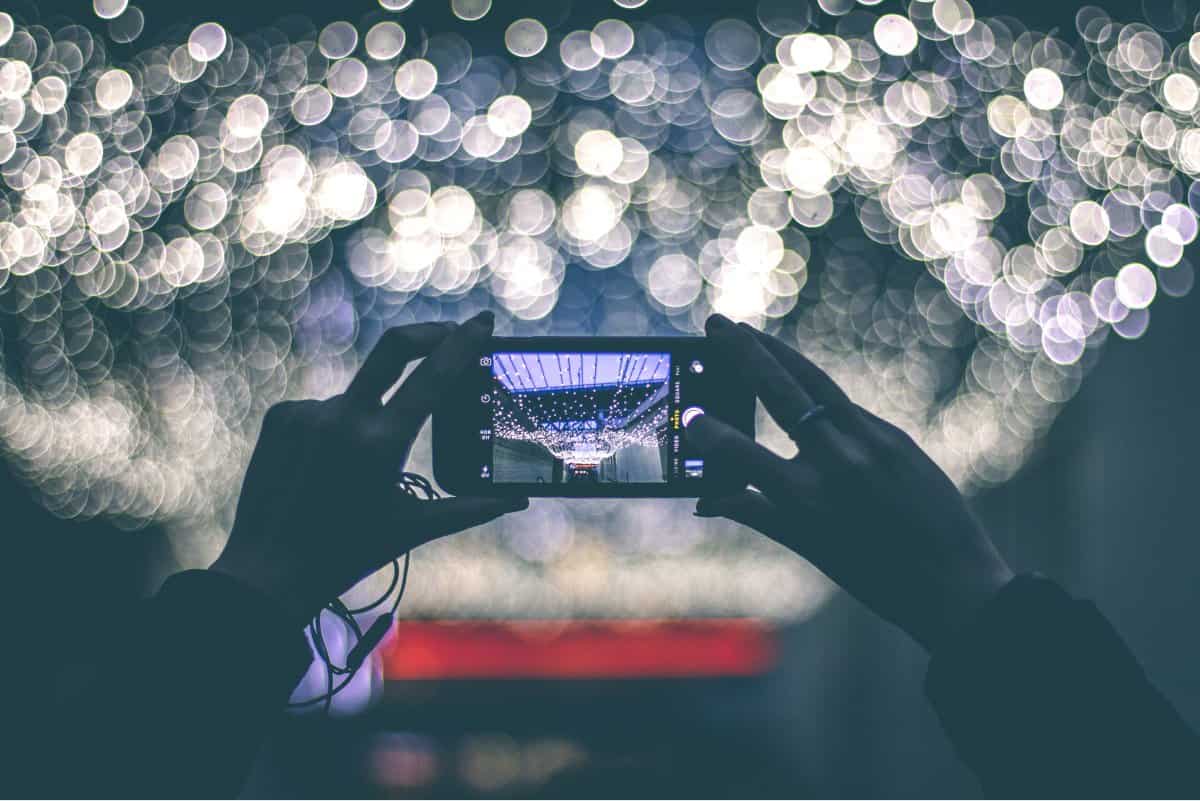 Best Messaging Apps
WhatsApp
Could we even have a mobile app roundup from 2019 without including WhatsApp? It's an incredibly convenient and versatile messaging app that will allow you to keep in touch with friends and family no matter where you are in the world. 
Cellular data capability set aside, you can hook up to a WiFi network and make a phone call or (more realistically) send a message — including voice memos and documents — to anyone on the platform, anywhere in the world. It's a great way to keep the lines of communication open with the ones you love.
Dust
It seems like there's a data breach every 20 minutes these days (and with media giants who should have better security), so a lot of people are looking for more secure ways of messaging. That's where Dust comes in.
Dust boasts three major features: fully encrypted messaging, a watchdog that will instantly let you know if you've been the victim of a data breach, and what they call "stealth search," which is essentially like having a mobile VPN at all times. They also claim to delete your messages forever, if you choose to do so — as in, your messages won't be stored on their servers.
Best Educational Apps
Babbel
Learning a new language is a difficult task. That's particularly true for adults who are past the prime time for language learning. Don't worry though: there's an app for that! Babbel offers 14 different language choices in bite-sized lessons. In theory (of course depending on your own experience and learning abilities), users should be able to have basic conversations within five hours.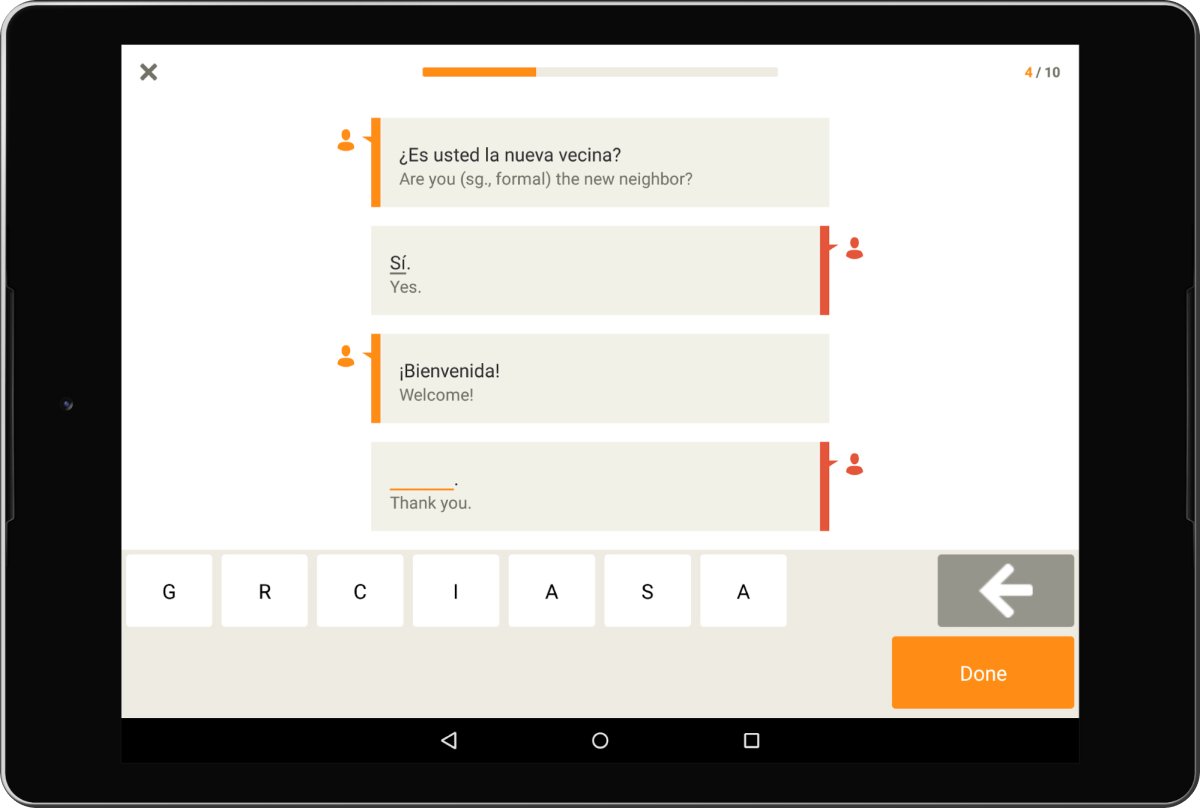 Babbel is perfect for those looking to learn a new language whether they're frequent travelers, insatiable learners, or looking to interact with someone who speaks a different language. And unlike most language learning software, it's actually affordable. 
Pricing starts out at about $9 per month for the shortest subscription (3 months), and gets cheaper per month from there. You could also choose a monthly subscription for about $13 per month. They'll even give your money back if you're not satisfied within 20 days. 
TED
You've surely heard of TED Talks by now. Through self-described "ideas worth spreading," TED is dedicated to disseminating information and ideas from industry leaders, executives, authors, activists, and more. None of them are meant to be an all-inclusive one-stop-shop for educating yourself on a topic, but rather a way to plant the seeds of interest that may encourage people to seek additional information. 
We love that TED developed an app so we can take them on-the-go. You can even watch offline, so you're not beholden to functioning WiFi (or slow WiFi, or sharing WiFi with 100 other people). It's great for a subway or bus commute, or killing time between appointments. Here's an example of the kind of content you can expect to see:
Keith Kirtland talking about technology that helped a blind person run most of the NYC Marathon unassisted by other humans.
Best New Mobile Apps
AND/life
Depending on where you live and what you do for a living, staying active can be a challenge — and we should know because mobile app design and development is a largely sedentary profession. All that sitting is tough on your body in more ways than one. First of all, our bodies aren't meant to be so static, so we lose strength and agility. Second, it sometimes causes us to gain unwanted weight.
There's no shortage of fitness mobile apps at this point, but a newer one worth trying is AND/life by celebrity trainer and author of The Way In, Andrea Marcellus. Like any other fitness app, there are customizable workouts, tools for tracking your goals, and even pre-made fitness classes you can follow along with.
But the coolest part about AND/life is the way Marcellus addresses eating and dieting. The app uses what Marcellus calls the "Habit Food Strategy," meaning that choosing healthy foods to eat is a habit (much like choosing unhealthy foods). The point is that consistently making healthy food choices will help you get closer to your weight loss goals over time.
In terms of working out, Marcellus prefers the term "working in" — as in, working exercise into your life, as opposed to working out a time to do it. While she advocates for traditional exercise, she also believes in the power of simply moving your body around instead of sitting on the couch.
Tonic
The internet is both a blessing and a curse. It has the power to restore your faith in humanity, but it can also leave you unquestionably sad and lonely. As a result, some mobile app developers (thankfully) are working on solutions so users can stay up-to-date with current events without getting breaking news whiplash. Tonic is one of the best new apps seeking to do just that.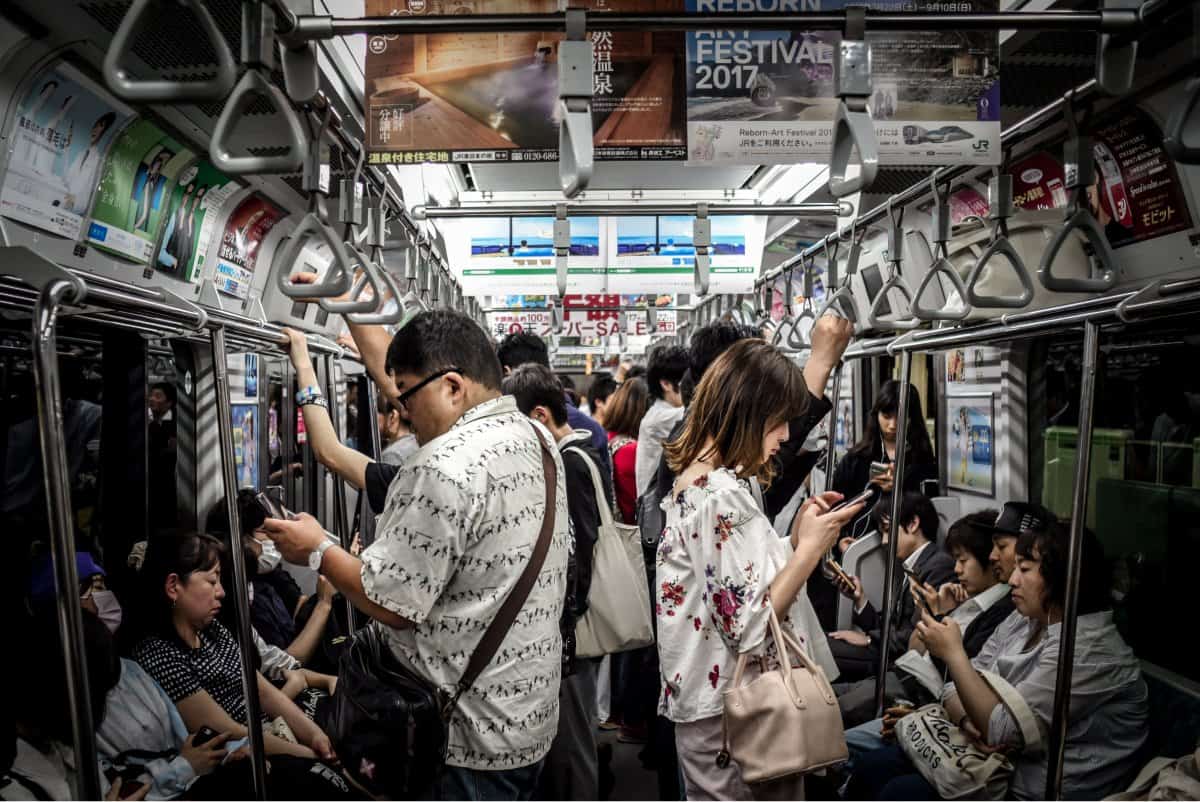 Everyday, Tonic will search the entirety of the internet and deliver personalized reading recommendations based on your interests. The one thing they won't give you is breaking news. The way they see it: everyone else is covering that 24 hours a day, 7 days a week. Breaking news is not why Tonic exists.
One of our favorite things about Tonic is that you don't have to sign up for an account, enter your email, and set a password you won't remember tomorrow. All your data is stored on your device, which means there can't be a data breach that sends your personal life into a frenzy. In their words, they're "trying to build a more private and ethical internet."
When you download the app, you'll choose at least five examples of articles to give Tonic a sense of what types of content interest you. When you're done, you'll see a daily digest pop up — and honestly, we were shocked at how accurate it was. This is a download you won't regret.
FAYVO
FAYVO is an app built around the premise that people are more likely to take recommendations from friends and family via word of mouth than they are from strangers on the internet. FAYVO is social media, but for all your favorite things. You can connect your favorite entertainment apps like IMDB, iTunes, YouTube, Netflix, and many more so you can see friends' favorite things, and they can see yours.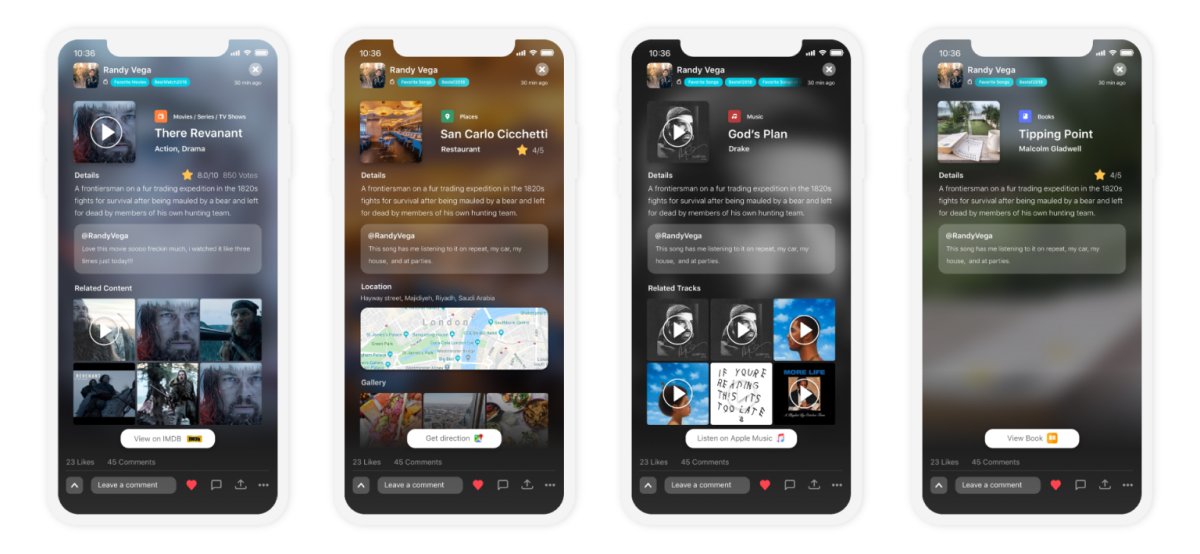 Though FAYVO has been around for a few years now, the company launched its app globally just this fall. We love this idea for traveling as much as we do for everyday life. Are you going to a new city and want recommendations for things to do there? Are you sick of the same old places and want to try a new restaurant this weekend? FAYVO is a one-stop-shop.
Starting 2020 with a Bang
Regardless of your goals for 2020, we're confident you'll find something on this list that can help you achieve them. And if one of those goals is bringing a mobile app idea to life, don't forget about Proto.io! 
Proto.io helps you create mobile app prototypes that feel real — no coding required. Our easy to use drag-and-drop format will let anyone design the mobile app of their dreams. Get started with a full-featured 15-day free trial today!
What are your favorite apps of 2019? How many emails did Cleanfox wipe from your inbox? Let us know by tweeting us @Protoio!