As 2018 ends, it's time for our annual tradition here at Proto.io — taking a quick look around at the app landscape and picking our favorites.
Whether you're looking for new design software, a new mobile gaming obsession, or the latest in VR, here are 11 of the best mobile apps of 2018.
Best Apps for Designers in 2018
Affinity Designer — One of the Best Mobile Vector Apps Available
When it comes to design software, the choices are almost unlimited, but trying out new tools isn't always easy. Top design apps might take time to master, and switching tools can impede your workflow. If you're interested in trying something new, but are worried you won't have the time, Affinity Designer might just be the app to change your mind.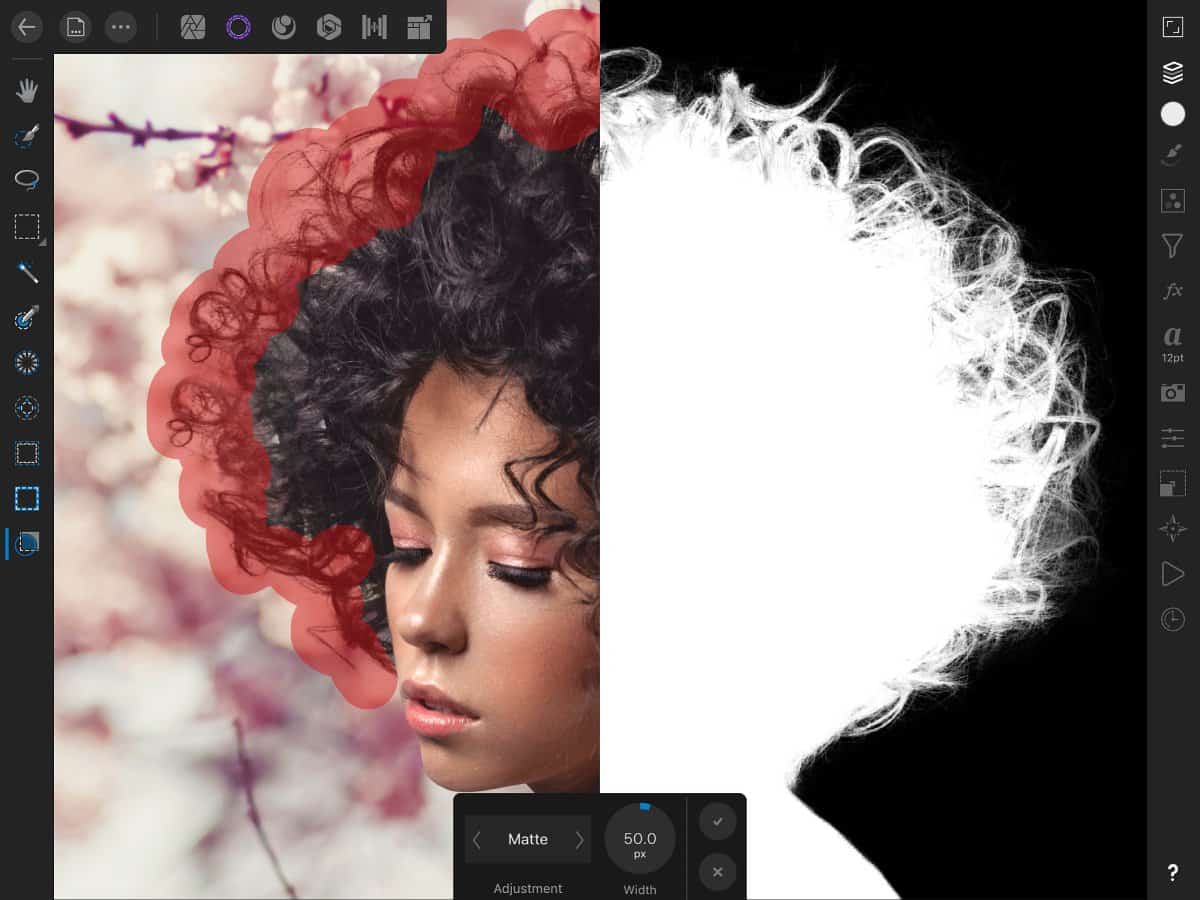 Affinity has been around since 2014, but only recently released an iPad version to complement its PC and iOS versions. The app features hundreds of brushes — and it supports the Apple Pencil, enabling precise use of pressure and tilt to get just the line quality you want. It also has a good workflow, with an intuitive interface that uses the iPad's touch capabilities to the fullest. On top of that, it enables you to switch quickly between Vector and Raster mode, layering both in the same project.
Affinity can even import AI files (although it can't export in that format), which makes it easy to experiment with. Affinity's price also provides an enticing incentive. At only $19.99, it's an easy buy for most designers.
MediBang: A Great Tool for Drawing on the Go
When you're away from your tablet or desktop and inspiration hits, having the right sketching tool is key. You need something that's powerful enough to capture your ideas, simple enough to use on a tight screen, and intuitive enough to get your idea down with minimal fuss.
If you're looking for a new sketching tool with just the right balance of functionality and ease of use, MediBang is a strong contender. Best of all, it's free.
MediBang has an extremely well-designed interface. All the tools you need are within reach without cluttering the screen. Likewise, there's an impressive array of brushes, tools, fonts, and backgrounds — all squeezed into an incredibly compact UI.
MediBang isn't just a mobile app, either — there are Windows and MacOS versions, meaning that when you get home, you can quickly switch over and finish off your design on your work computer.
Overflow.io: Quick, Beautiful User Flow
Building a user flow diagram is a crucial step in the mobile app design process. It helps you conceptualize your design, get stakeholders onboard, and iron out any kinks and inconsistencies in the user experience.
But for many designers, it's also a major hassle. Flowcharting software is oftentimes overkill, and traditional design programs often require complex workarounds, such as connecting all of your artboards into one big board. And once you're done, all you have is a static diagram — users can't click between the screens to experience flow from an end-user perspective.
We built Overflow.io with a single purpose: to make interactive user flow diagrams as simple and elegant as they should be. Users can make complete flow diagrams in under 20 minutes, seamlessly connecting artboards into an interactive, playable model. Once done, users can click from screen to screen to simulate the user experience, or zoom out to take in the whole structure of the app. Check out our user flow example to see how it works.
Best Mobile Games of 2018
Alto's Adventure: A Beautiful New Mobile Classic
Endless runners are easy concepts to execute, but hard to do well. With so many choices available, it's difficult for developers to earn user loyalty with anything less than perfection.
The game needs to be fluid and easy to control, yet hard to master. It needs to depend on skill — but with a pinch of luck thrown in to make it a truly addictive mobile game. And most of all, it needs to have a memorable look, with graphics and characters that capture your imagination.
Alto's Adventure has all the above ingredients and then some. The game features an endless snowboard journey through a procedurally-generated alpine winter wonderland, with charming storybook graphics that instantly pull you in.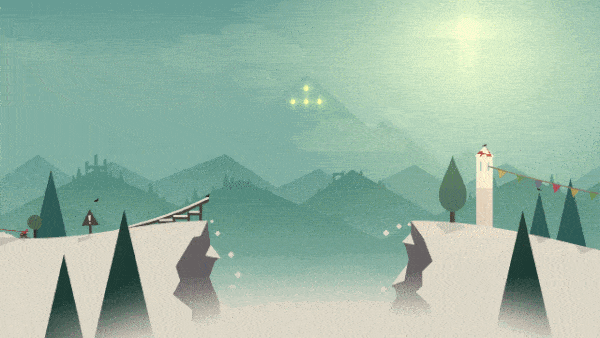 You start the game as the title character, Alto, a shepherd on a mission to rescue runaway llamas on your snowboard. Controls are simple — the player moves automatically to the right and jumps to avoid obstacles when the player taps the screen.
To advance through the game, you'll have to accomplish certain tasks, such as performing tricks, jumping gaps and evading the mountain elders. As you progress, you'll earn coins and unlock bonuses — including other snowboarders with their own special abilities.
The game changes continuously, making it a new experience every time you play. Rain and snowstorms will challenge your navigation skills, and nighttime snowboarding will make it harder to spot obstacles, requiring quick reflexes and more than a little luck.
2018 saw the addition of a follow up: Alto's Odyssey. It features a new setting (sandboarding in a more tropical setting), and art that's every bit as gorgeous as the first game. It also brings some exciting new features, such as an endless Zen Mode, with no scoring. We recommend starting with the original ($4.99), then moving on to Alto's Odyssey (also $4.99) when you're ready for a change of scenery.
PlayerUnknown's Battleground Mobile — Battle Royal Carnage on the Go
2018 was the year of the battle royale game. Users flocked to virtual arenas, testing their wits against 99 other players in a fight to the death. These games take wits as well as reflexes, requiring players to manage their inventory while using the landscape to their advantage.
While Fortnite — the most popular game in this particular genre — has captured fans by having a cartoony, fun style filled with colorful power-ups and fort buildings, PlayerUnknown's Battlegrounds (also known as PUBG) aims for something a bit grittier. A slower, more tactical game, PUBG also includes vehicles, adding yet another level of strategy to the game.
We can't say which is a better game overall — it really comes down to your preferences. But as a mobile experience, we agree with VG247 that PUBG is the clear winner. First of all, the interface is more intuitive. Driving is surprisingly easy, even for novice players (the aim assist helps with that), and more experienced players will appreciate the customizable controls.
PUBG is also more welcoming to new players. In Fortnite, you're stuck in an arena with 99 real players, which means unless you're a first-person shooter veteran, it's going to be a long time before you win your first match.
PUBG Mobile, on the other hand, mixes bots into the cadre, easing new players into the experience — in fact, many mobile players win their first game. Whether this is a feature or a bug depends on your perspective (though we think it's a clever onboarding strategy). First-person shooter fanatics might find it disappointing, but for a mobile game with broad appeal, it seems like a great decision to us.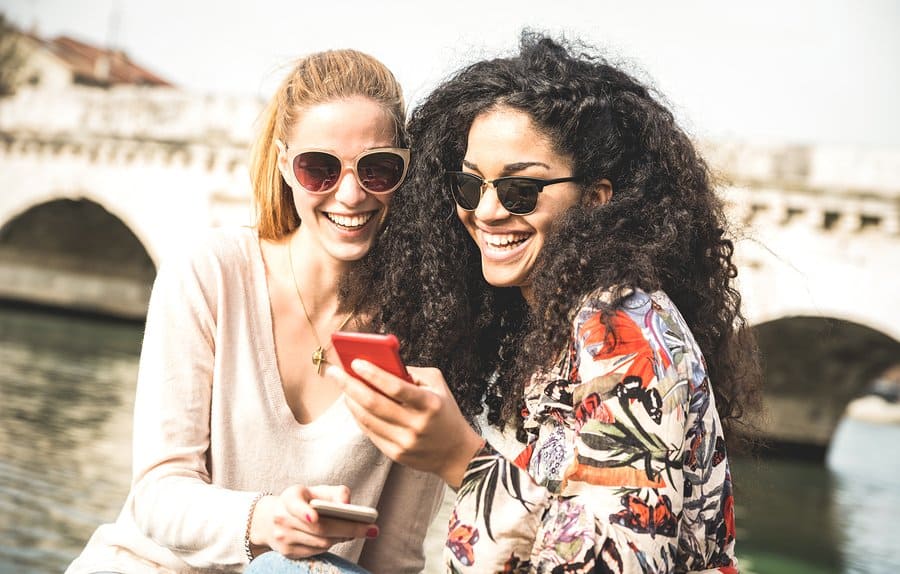 Top Apps for Safety and Security
1.1.1.1: Browse a Little Faster — and a Lot Safer
When you access a website or an app, your device typically goes through a DNS server — a directory that tells your device where to find the site or resources that it's looking for.
Unfortunately, DNS servers are not very secure, and by default can leak a lot of information about you, the apps you use, and the sites you visit. That information can be gathered by data miners, sold to advertisers and used to compromise your privacy in a variety of ways, even if you use an encrypted connection.
1.1.1.1 provides a more secure and faster DNS lookup. Provided by Cloudflare and APNIC, it's designed to let you use your apps and browser the way you normally do, without your ISP or other third-parties logging what you access. They don't log your traffic and have even retained a third-party auditor to make sure they're protecting user privacy. It works across all of your platforms and is even faster (although the speed difference is measured in 10's of milliseconds).
1.1.1.1 doesn't provide total privacy protection, but it's an easy (and free) way to prevent one common way providers may be snooping on you, which makes it a great addition to your privacy strategy.
bSafe: A Full-Featured Safety App
When you're in a dangerous situation, your smartphone can literally be a lifesaver. It enables you to call your friends and family for help, share your location with trusted contacts and public safety officials, and find a safe destination. But getting help depends on getting in touch with someone who is actually available quickly — in an emergency, you may not have time to make multiple calls or type in a message. You need an app that's simple enough to get help with a couple of taps.
bSafe is one of the best mobile apps available for protecting yourself. To set up the app, you select some contacts who you can reach in an emergency (referred to as "guardians"). If you're walking home alone or feeling unsafe, you can invite these guardians to follow you on your journey via GPS using the "Follow Me" feature, and check-in once you reach your location. You can also set timers that will alert your guardians with an audible alarm, should you fail to check in on time.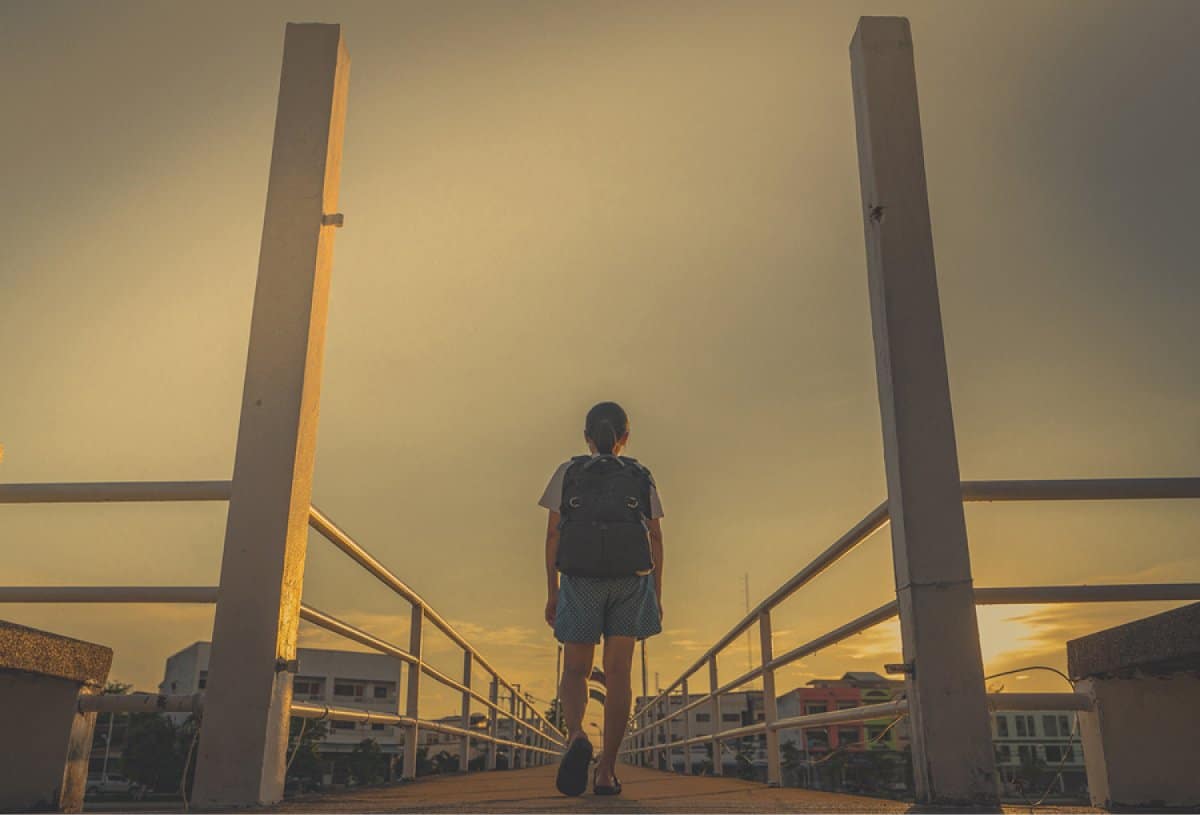 bSafe also has a fake call feature, but instead of asking your contacts to call you, it has your phone call you, meaning you don't have to wait for one of your friends to respond. There's also a siren, which you can use to scare off attackers and attract attention from good Samaritans in the area.
2018 saw bSafe add some great new features, which makes it one of the best mobile safety apps on the market. Users can now activate an SOS button by either voice or touch — when toggled, it records audio and video and immediately alerts your guardians.
As soon as you activate SOS, your guardians receive an audible alarm with your location, as well as a live stream of everything you're seeing and hearing. bSafe also stores the audio and video data, along with time stamps, in case it is needed for evidence or safety purposes.
Best Health Apps
Insight Timer: Everything You Need to Meditate
If you're new to the world of meditation, it can be intimidating. There are many different approaches and techniques, from contemplative styles based on religious traditions to modern guided meditation techniques to movement traditions like Yoga and Tai Chi. Meditation also has a range of different goals, from improved productivity to coping with stress, to total transformation.
Insight Timer can make sorting through all the options and developing a meditation practice a little less overwhelming. It's a meditation platform, connecting millions of users with thousands of teachers — referring to itself as "the world's largest catalog of free guided meditations."
At the heart of Insight Timer is an actual meditation timer, which can be used to set timed meditations. You can program in starting, ending and interval bells, ambient sounds, and other features to hold you to your meditation practice. The app can also help you schedule meditation, track your daily practice, and connect with meditation practitioners and teachers all over the world.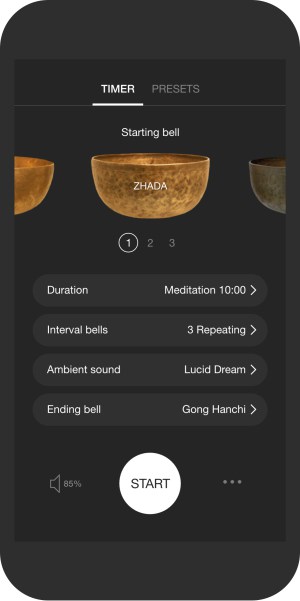 In 2018, Insight Timer added some great new features, including two subscription services — Offline Mode and an Explorer Mode, which adds tools to organize, bookmark, and access playlists.
They also offer a range of affordable 10-day courses, which enable you to delve deeper into a meditation style with just 15 minutes a day — all the while financially supporting your teacher.
The Fabulous App: Get Serious About Better Habits
Most of us have habits we'd like to change and routines we'd like to be more consistent about. For some, it's squeezing in a workout after you get home. For others, it's eating healthier — or cooking for yourself more. While most people find it easy to try a new routine for a day or two, any longer than that, and things tend to start getting in the way.
The Fabulous App aims to change that, by easing users into more constructive "Rituals." The app, incubated in Duke's Behavioral Economics lab, uses a science-based approach to help you turn small steps into big changes in your life.
Says co-founder Taylor Ling, "one concept that will absolutely not work in behavioral change is asking the user to perform a task that is a big investment for them right away. It might seem to be an effective way to give users a big ask because it shows determination on their part. But the anticipated changes won't often stick because there is no build up over a period."
Instead, Fabulous starts with small changes like drinking a glass of water during the day. Over time, it builds up stable habits using regular reminders, engineered to keep the user focused on the goal without overwhelming them with too many requests.
The design also plays a big role in Fabulous, winner of the 2016 Material Design Award. The app focuses on providing a design experience that's "mysterious yet familiar." The mysterious component is meant to evoke user interest and curiosity, "because they are seeking something new and impactful in their everyday life."
However, the app strives to balance that mystery with the familiar, to avoid provoking fear of the unknown. With design as with everything else, the app seeks to push you out of your comfort zone in small steps, as you build new routines for your life.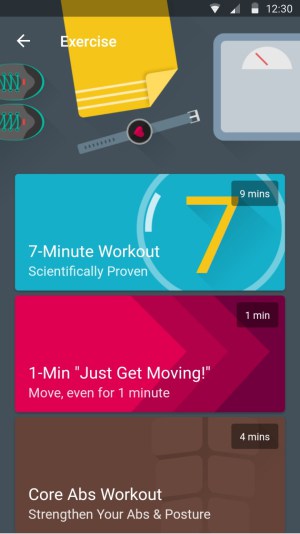 Best VR Apps
Colosse: A Compelling Real-time Story
Virtual reality has been getting a lot of buzz lately, both for the way it revolutionized gaming and its more practical uses in education and science. Yet, it's the biggest asset — the ability to tell stories in a completely new way — has somewhat slipped under the radar.
The ability to create immersive worlds that respond to user gaze, gesture, and movement has tremendous implications for narrative that developers and designers are just starting to explore.
One cool app that pushed the boundaries in 2018 is Fire Panda's Colosse. The app, available on Steam and Oculus, tells a visual story in a simple, yet distinctive 360° world. There are no spoken words, and the only control is your gaze, but it manages to be an immersive experience that unfolds at the right pace for the viewer. Key events happen as you notice details, giving you time to admire the world without worrying about missing the story.
Unfortunately, Colosse isn't designed for mobile VR, but if you own an Oculus headset, it's a worthwhile download — particularly for a free app.
NYT VR: An Expanding Library of High-quality VR Movies
Want to know what it's like to climb to the top of the World Trade Center? Stand on Pluto? Hear sound for the very first time? Then NYT VR is the app for you. The New York Times free virtual reality app brings high-quality documentary videos to your smartphone.
Although there's nothing surprising going on from a technological perspective, the app brings a great library of 360° movies, with the sorts of production values you'd expect from one of the world's top media outlets. And with support for Google Cardboard and Samsung Gear VR, it's a cool app for VR newcomers and experienced users alike.
Help us Build the Next Generation of Great Apps
2018 was a great year for innovation. Not only did we see better user interfaces and designs, but there were a few apps that brought genuinely new experiences to a mass audience, from behavior change to mobile gaming.
Whether you're a veteran designer or developer, or a newcomer taking your first steps in mobile app development, we'd love to help you push the bounds of what's possible in 2019.
Proto.io lets anyone build mobile app prototypes that feel real. No coding or design skills required. Bring your ideas to life quickly! Sign up for a free 15-day trial of Proto.io today and get started on your next mobile app design.
Got any cool apps we left off of the list? Let us know by tweeting us @Protoio!