Time is valuable, especially for entrepreneurs. Most of us would do anything to add a few more hours to our day, but that is not possible — at least for now. In the meantime, here are the top apps to help you free up time in your day so you can be more productive and concentrate on what matters most.
Apps to Help You Manage Your Finances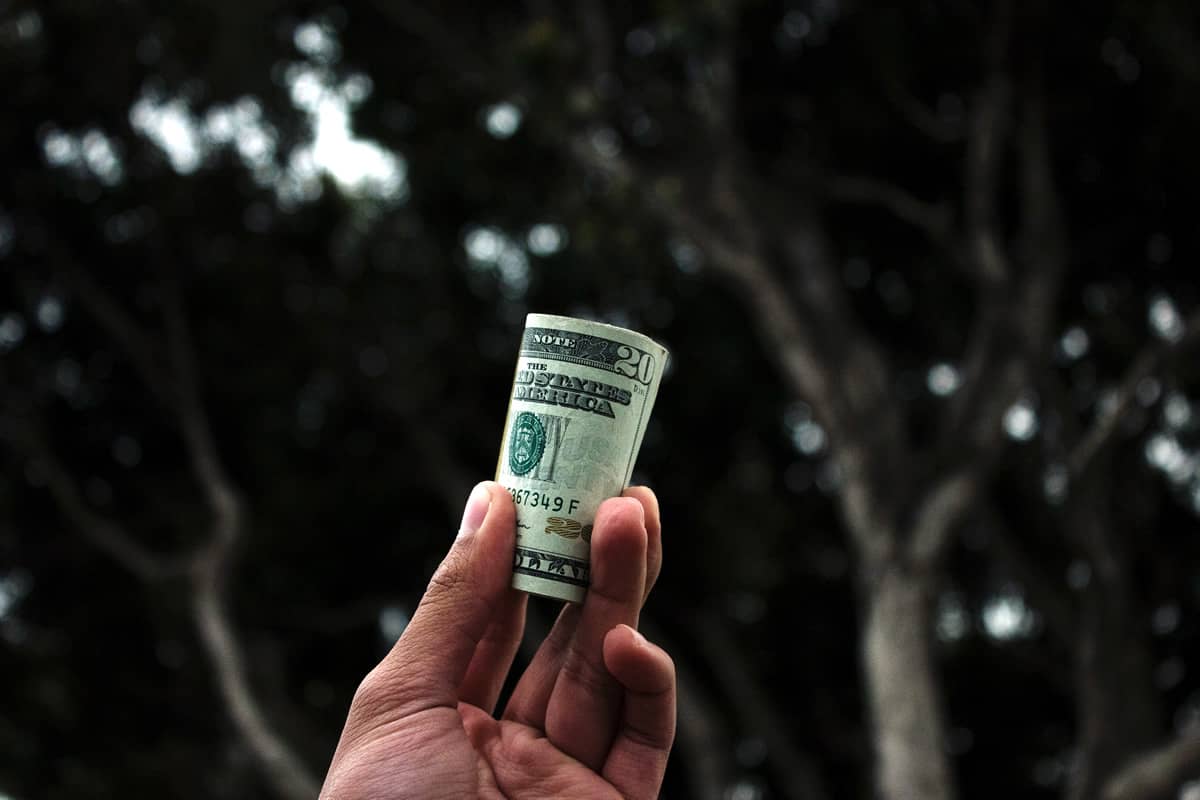 Source: Unsplash: Vitaly
Managing finances can be very time consuming and costly for entrepreneurs, if not managed successfully. It is easy to get lost thinking about all the money you are going to make, but it is equally important to save money, keep cash on hand, and not spend too much before the business concept has been validated.
These three apps will help entrepreneurs, freelancers and small businesses save time, and also help avoid potential financial pitfalls. They free up time to allow you to thrive as the leader you are.
Mint is a free, intuitive, and easy to use financial management app that allows you to securely link all of your financial accounts in one place, manage budgets, pay bills, and even check your credit. You can easily track your spending patterns, investments, and more.
Wave is a free, cloud-based accounting app to help track income and spending specifically designed with entrepreneurs and freelancers in mind. You can manage payroll, invoicing, and payments, as well as create business reports and scan receipts for your records easily. Their website states that using Wave eliminates manual data entry and alleviates worries of missing transactions. It makes you ready for tax time without stress.
Wave also has an informative forum full of helpful tips for entrepreneurs.
Freshbooks is a cloud based intuitive invoicing and accounting program designed for freelancers and small business owners with the intention of automating workflow seamlessly. You can access the program from any device at any time. The time tracking function allows you to track your time from anywhere and visualizes your time spent, showing progress against your estimated time budget. For those of you with clients around the world, Freshbooks can create invoices in multiple currencies.
If you switch to Freshbooks, they claim the app saves users an average of two days, which they would normally spend on paperwork.
Freshbooks offers a range of pricing options from $15-$50/month. It also offers a free 30-day trial.
Just Works allows companies, regardless of their size, access to the types of services that big businesses routinely offer from medical, dental, and vision insurance to commuter benefits and 401k – for a lot less money. They save entrepreneurs the time (and money) researching all the available options. Just Works allows your team to manage their own HR, leaving you with more time to focus on other business priorities on your list.
Just Works offers a range of plans and pricing, depending on the size of your company and your needs. You can compare their product with competitors' here.
Apps To Help You Focus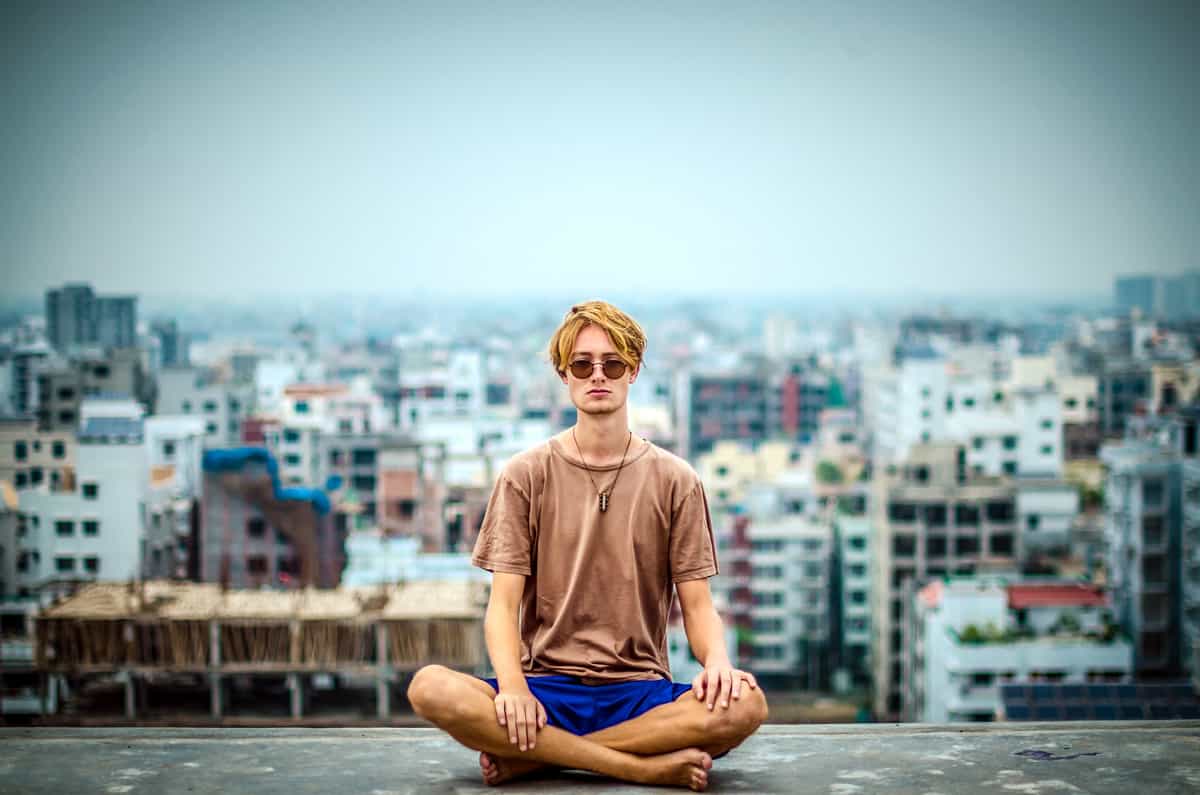 Source: Unsplash: Isabell Winter
These apps will help you develop strategies to focus on what matters, stress less,
and reduce distractions.
Rescue time is a time management app that aims to help you understand how you spend your time, so you can focus better and be more productive. It tracks the time you spend on various applications and websites to give you a holistic picture of your digital habits. This is compiled into a report at the end of the day. It is nice to get an idea of how we are really spending our time and whether that time shows how distracted or productive we are!
Entrepreneurs often deal with stress and struggle with achieving a healthy work-life balance. Headspace refers to itself as a personal trainer for your mind hoping to help you sleep better, stress less, and live a healthier life. The app provides you with guided meditations that take only ten minutes a day to complete.
Headspace offers 10 free introductory sessions called Take 10. After that pricing ranges from $6.24/month for a two-year subscription to $419.95 for lifetime access.
Apps to Help With Organization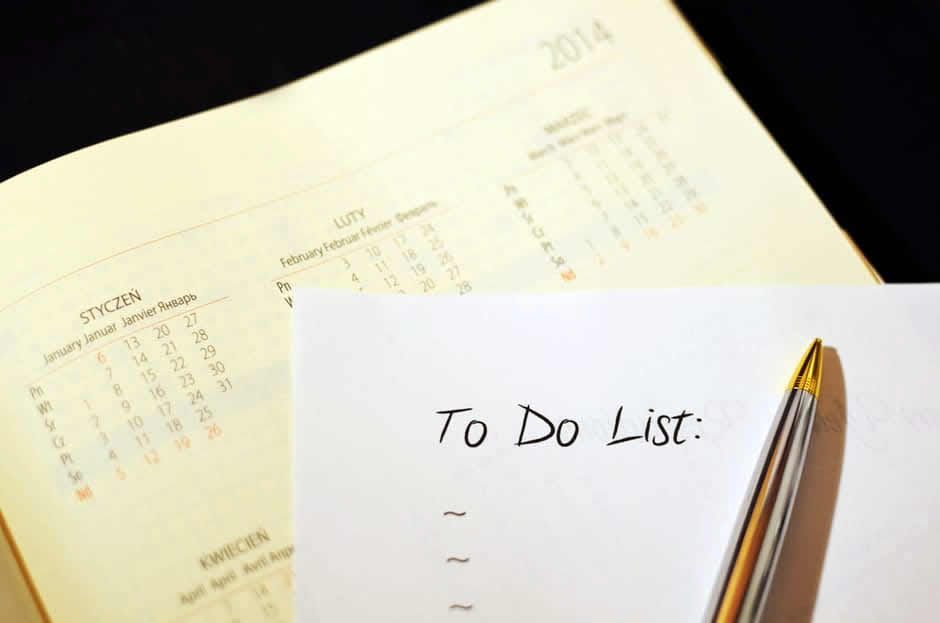 Image Source: Pexels
Information overload is something entrepreneurs deal with on a daily basis. These apps will help you organize everything efficiently from business cards, to trip details, to passwords, and content, saving you loads of time.
Entrepreneurs are always full of ideas and trying to create the new best thing. How does one organize all the information they receive on a daily basis in a way that is easy, efficient, and ultimately saves time? This is where Pocket comes in. The free phone-based app can be used to bookmark all types of content from videos to blog posts, while syncing it to all of your devices for quick retrieval.
Tripit, now owned by Concur, is a mobile app travel planner making travelling less stressful for entrepreneurs by organizing all confirmation numbers, delay information, directions, and travel schedules all on one place — a master itinerary and a virtual travel assistant all in one.
The free plan includes quite a few benefits like syncing travel plans to your calendar and storing all your travel documents in one place. If you travel all the time, you might want to consider the pro plan. For $49/year, the pro plan includes additional perks like finding alternate flights, obtaining better seats, and tracking rewards points all in one place.
We have all been there. Wasting time typing our fallback passwords into the password field over and over again and finally deciding to give up. Then we have to complete all the steps needed to create a new one. 1 Password states that it keeps your digital life secure and available behind one master password only you know.
Pricing ranges from $2.99/month to $4.99/month for a family package.
Cam card is an app to scan, manage, sync, and exchange business cards. It is easy to use, accurate, and saves time by allowing you to save notes and tags to help quickly pull them up in the future. It includes an optical character reader that can read and digest business card information in 17 languages.
Handle is a to-do-list app that takes Gmail to the next level by merging email, calendars, reminders, and to-dos with a goal to help you plan and prioritize the important stuff. You can create reminders and add calendar appointments by simply swiping left on messages.
Currently, Handle is only available on iPhone, iPad, Apple Watch and Desktop.
Apps to Help You Find the Best Talent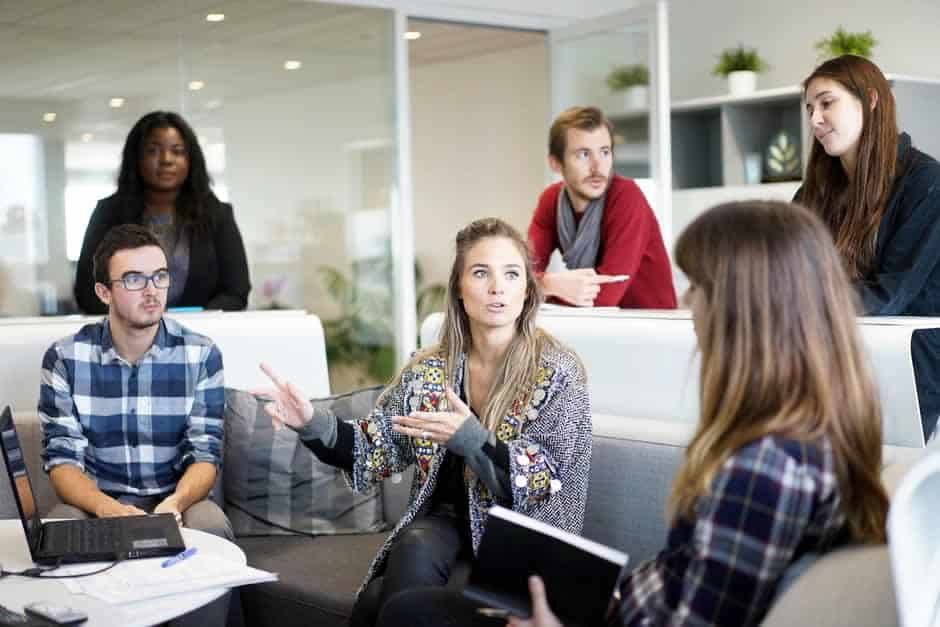 Image source: Pexels
Finding the right person for the job at hand can be difficult and often very time-consuming. These apps were made to help you find the best talent quickly.
Upwork provides entrepreneurs and startups access to a large online database of freelancers from around the world. They are skilled workers, including designers, developers, marketers, and copywriters. It is an efficient process to find the right team member for the project. After you a post a job, Upwork matches you with freelancers that fit the bill. You can browse their profiles and read reviews written about their past work and hire them directly on the site. You can use the Upwork platform to chat, share documents, and collaborate. Invoicing and payments also happen directly on the platform.
Upwork offers different pricing plans for clients and freelancers.
Gigster is a platform for hiring from a heavily vetted pool of freelance software developers. Gigster asserts they are so particular about the talent they hire, that they only hire 1% of those that apply to be listed on their platform. All you have to do is fill out a form outlining your project details, budget, timeline, and desired features and Gigster will send you a guaranteed estimate in only a few minutes.
Apps To Help You Stay Informed, Look Good & Eat Well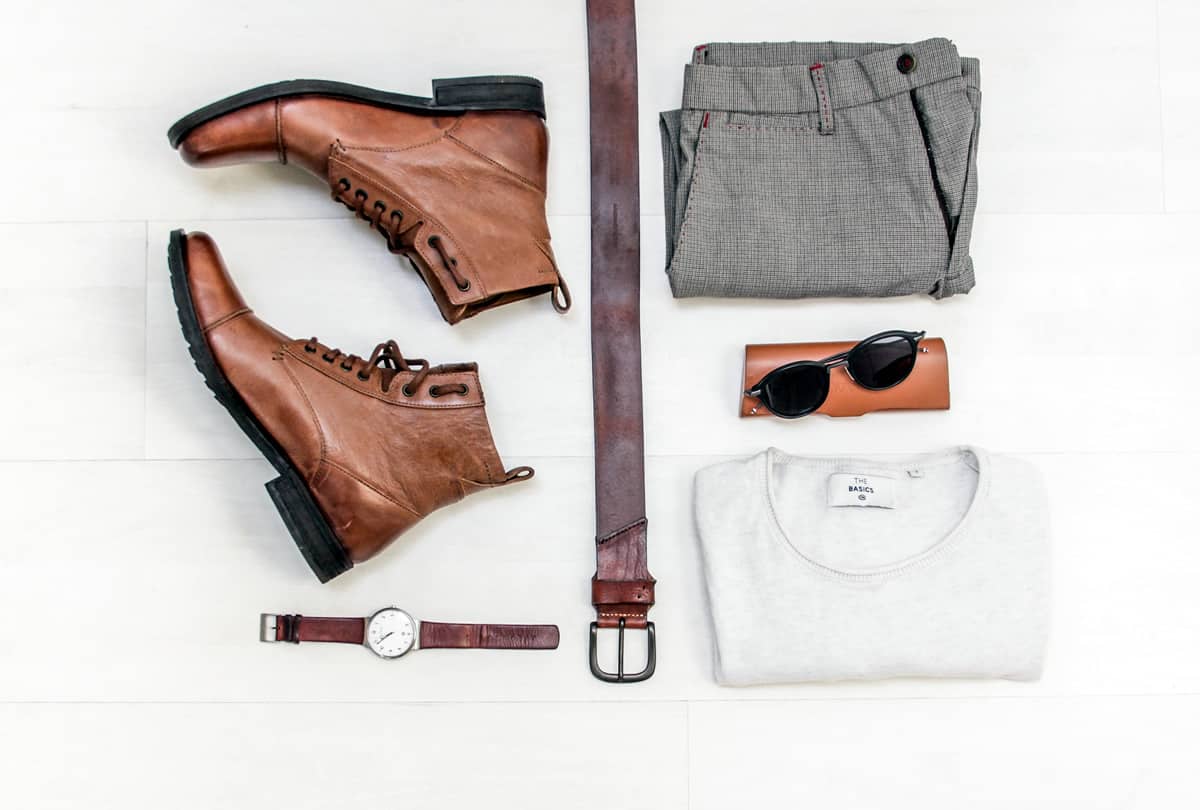 Image Source: Unsplash
Stitch Fix, the San Francisco-based e-stylist, ships curated clothing and accessories to its customers. Customers complete a short style profile online that asks questions about style preferences and body type. The stylists are what make Stitch Fix a great option for entrepreneurs who lack time to shop, but want clothes that are unique and suit their personality. You will receive a five-item Stich Fix personalized box directly to your door. Keep what you want and return what you don't.
There are no subscription fees and shipping is free.
Rover (formerly Flipora)
Rover is a content discovery app that uses AI to learn what you like and then goes out and finds that content for you, saving you the time from searching for articles, videos and podcasts yourself. In addition, Rover helps you connect with other people who have similar interests.
To succeed as an entrepreneur, one must be constantly curious and happy to be lifelong learners. Reading is a great way to learn, but often entrepreneurs don't have the time to read as much as they would like. Audible is a great way to get inspired from anywhere and from any device. You can listen to a selection of over 180,000 audio titles, while commuting, cleaning, or exercising.
Audible offers a free 30-day trial. It is $14.95/month after the trial expires.
Entrepreneurs are often rushing from one meeting to the next. Sometimes they don't have time to cook. This is where Eat 24 comes in. Use the search function on the app to find food delivery options near you. Eat 24 also has a corporate option that allows you pay as you go, pre-load your account, and includes monthly invoicing. You also have the option to allow your employees to order on the app, while giving you full control of the scheduling options and budget.
Download a few of these apps and you will find yourself with a few extra hours to increase your productivity and help you focus on the things that matter most.
Proto.io lets anyone build mobile app prototypes that feel real. No coding or design skills required. Bring your ideas to life quickly! Sign up for a free 15-day trial of Proto.io today and get started on your next mobile app design.
What is your favorite time-saving app? Let us know by tweeting us @Protoio!