Summer is in full swing and we've picked out some mobile app designs that will fill your days with sunshine. These apps range from video apps with impressive mixed reality capabilities to minimal designs that help make our time online healthier and more productive. Let's get into these designs so we can all get back to our backyard barbeques with new apps to suggest to friends and family.
1. Panda by Panda Squad
This whimsical app is perfect for carefree summer days. It is a video chat app that gives users superpowers. Saying certain words, such as "queen" or "panda," can make a 3D crown or panda appear on your head or over your face. The design side of things is quite simple with purple tiles representing the friends you can chat. The stickers are voice activated, and there are currently over 200 options. Panda is a fun way to make video chat more exciting for those of us who don't have "animoji" capable smartphones.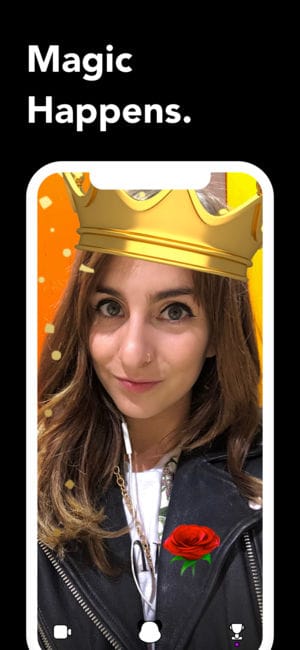 2. Pigeon – NYC Subway App by Area 120
Google's incubator, Area 120, recently came out with a social media app for the New York City subway system—think Waze, but crowdsourcing the best route by train. It allows users to report incidents and help other riders avoid delays that may have just started. It's only available to those with an invite code currently, but it's a welcome change to an old system that could use some modern technology. The design itself features a typical subway map that is enhanced by pigeon icons that show alerts from fellow passengers. Users plan their subway trip, look through service announcements to plan the best route, and watch stations go by. The colorful interface is a welcome change to the useful, but slightly boring Google Maps look and feel that we've gotten used to.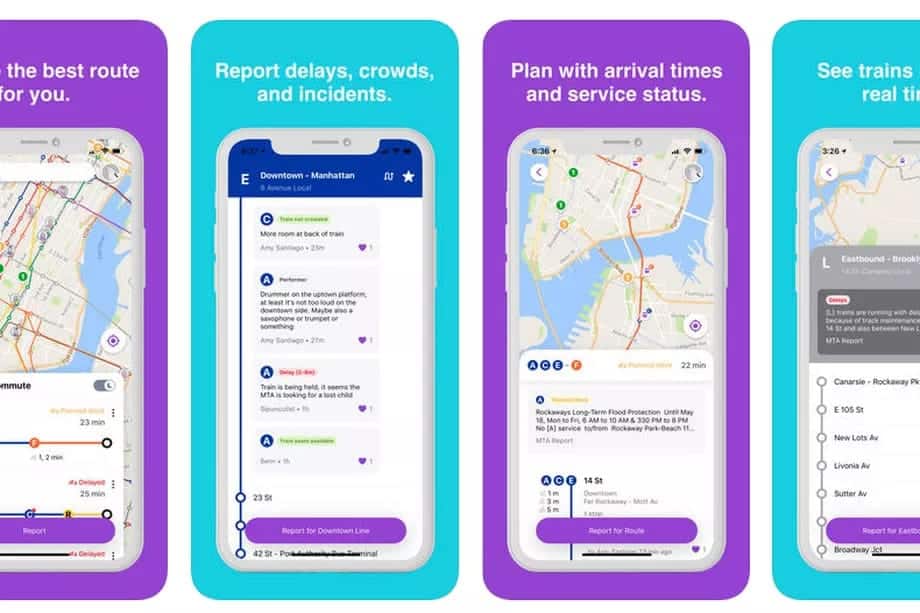 Source: The Verge
If your lunch break seems to be eaten up by meetings more often than you'd like to admit, then Ritual might be worth a try. This app makes social ordering easy; either you can use the app to order ahead or hop onto a coworker's order and have them pick up for you. The mobile app design that the company employs is a minimal white with turquoise accents. This all makes it possible to focus on the food—what the users really open the app for! It features delicious looking food and drink images arranged as cards to swipe through, color-coded with the number of points the user will get for ordering that item.
4. ZenScreen – Limit Screen Time by Zen Labs, Inc
For those of us who spend more hours of the work week online than we spend asleep, sometimes we need insight into how long we're spending on certain apps to cut down on unnecessary screen time. That's where ZenScreen comes in to help users understand how much time they spend on their top apps and work in breaks from social media to improve focus throughout the day. The app itself is a very minimal white with pops of color to make important metrics and alerts stand out. The whole idea is to spend time outside of the app, doing things in life that truly matter, so the no-nonsense design fits with that goal.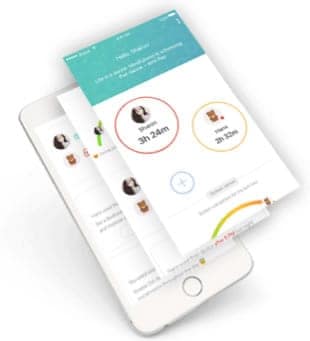 Source: ZenScreen
Summer means travel and travel requires an endless supply of content to keep you entertained at the beach or while stuck in the airport. Plex is a highly customizable streaming app that lets users get access to all the videos, podcasts, music, and beyond they could want. This mobile app design features a dark gray background with pops of yellow to lead users to play, pause, navigate through, and save content. The bright featured images for each piece of content available on the platform easily grab user attention and invite them to tap to learn more.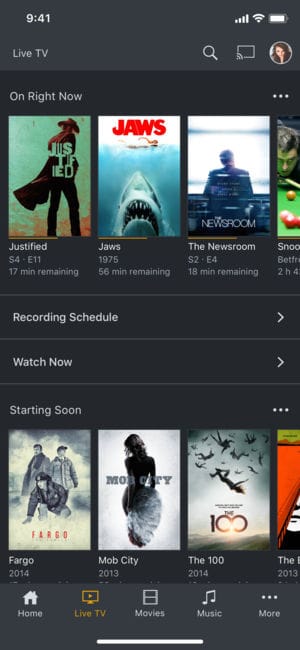 Source: iTunes
That wraps up the apps for June, but if you'd like to explore some of our other favorite mobile app designs, check out our May installment.
Feeling inspired? Sign up for free with Proto.io and prototype your own app in minutes.
If you enjoyed this curated list of great mobile app designs, share it with your social network! Do you have a suggestion for the next edition of our Top 5 Mobile App Designs series? Reach out to us via Twitter @Protoio or on Facebook.