Product managers have their work cut out for them. First of all, people seem to have a hard time understanding what they do, and second, markets and consumer behavior can flip on a dime in our fast-paced information age. Overnight, a once successful app can plummet to the bottom of the charts and out of users' minds forever.
Product managers have to be ready for anything, think on their feet, and be highly adaptable in stressful situations. These attributes make them huge assets to your business, but if you're still in the startup phase, you probably don't have one. You might not even know what their purpose is, but we've got you covered. Here is what a product manager's job entails — and the tools they need to get it done.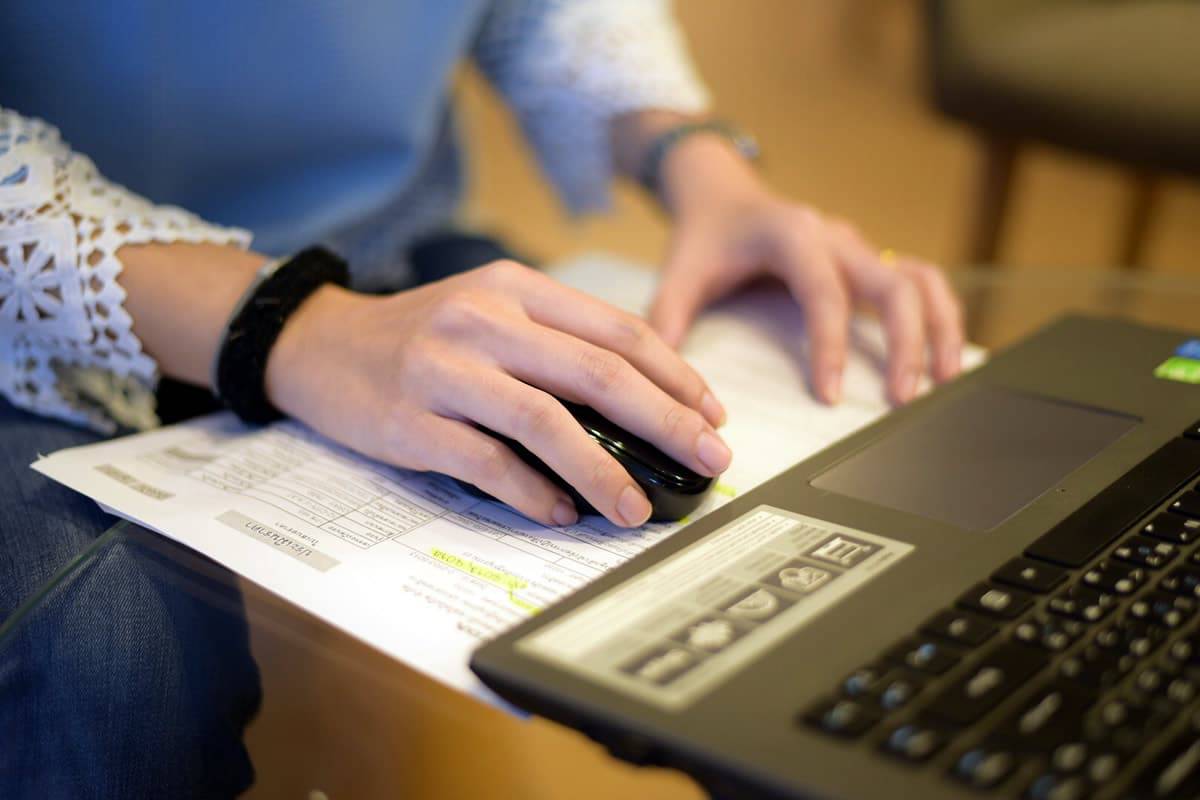 The Role of Product Manager
Most small businesses can get by without a designated product manager for a long while. When you only have one or two products, it's easy to share the responsibilities among a few different employees or simply take it on yourself as the business owner. But as your business grows and your product line expands, hiring a product manager should be a top priority. That way you can focus on the other crucial aspects of running a business, like legal requirements, accounting, day-to-day operations, and personnel management.
Product managers are there to track each product through its lifecycle, from idea to implementation to customer feedback and eventually, retirement. This means keeping track of a million tiny details about each product, as well as constantly monitoring market trends and consumer behavior — not to mention the human resources aspect of managing the people on each product team, which will continue to increase as your product line expands.
For product managers to be effective and efficient, they need to have robust tools at their disposal. Whether you are new to product management or you're a small business owner acting as a product manager for the time being, these tools will help you and your team stay on track.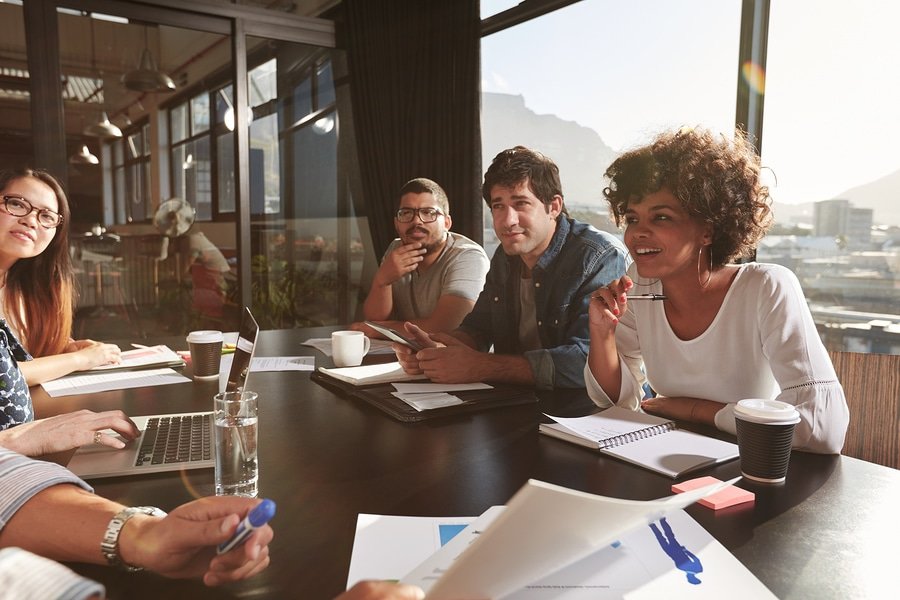 Tools Every Product Manager Needs
1. Trello
It would be neglectful of us to leave Trello off this list. We've discussed it before in terms of overall project management in startups because of its incredible bang for your buck. Trello provides you with a seriously robust product management tool for free (with optional and affordable upgrades, if you need them).
Even if you are no longer in the "startup" category, Trello will be invaluable for you. You can create multiple boards (perhaps one per product, in this instance) and to-do lists based upon whatever indicator you find appropriate, like development, debugging, and customer support.
Each list is full of cards, which represent tasks to be completed. Cards can be filled out with details regarding the task, necessary due dates, and sub-tasks, if necessary. Product board members can be assigned to the tasks and they can even comment on the card, allowing all discussion surrounding the subject to remain centrally located.
But for product managers, one of the most valuable features is the "subscribe" button. Subscribing to a channel means that you will get a notification every time activity happens on that particular card. Since you're keeping track of a million other things, this feature will help keep you informed and updated without checking in on every single card, every single day.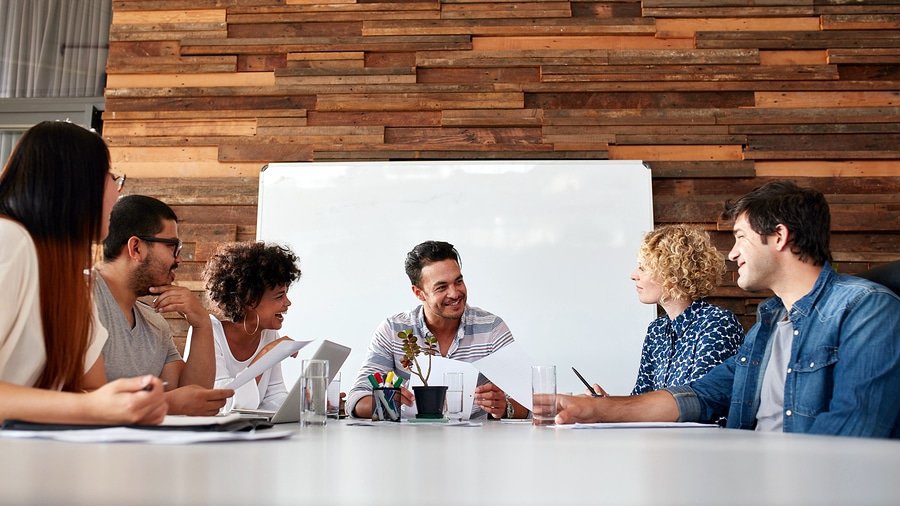 2. Slack
For keeping in touch with each of your product teams, you need some kind of messaging app. You might be thinking that you'd rather use email to communicate — and there are certainly times when the "paper" trail of email is appropriate — but email adds up quickly. How many unread messages are currently in your inbox?
Between the ads, social media notifications, and internal emails, your inbox is cluttered. One French company recognized that this problem was so prevalent that they instituted a zero-email policy. They realized that all those unread messages might be causing them to miss emails from clients — or even potential clients.
Messaging apps like Slack will keep all those internal emails to a minimum so you aren't missing anything important in your inbox. Slack allows you to have separate channels so that only the people working on a specific aspect of the project see the messages pertinent to them, such as marketing, distribution, and customer care.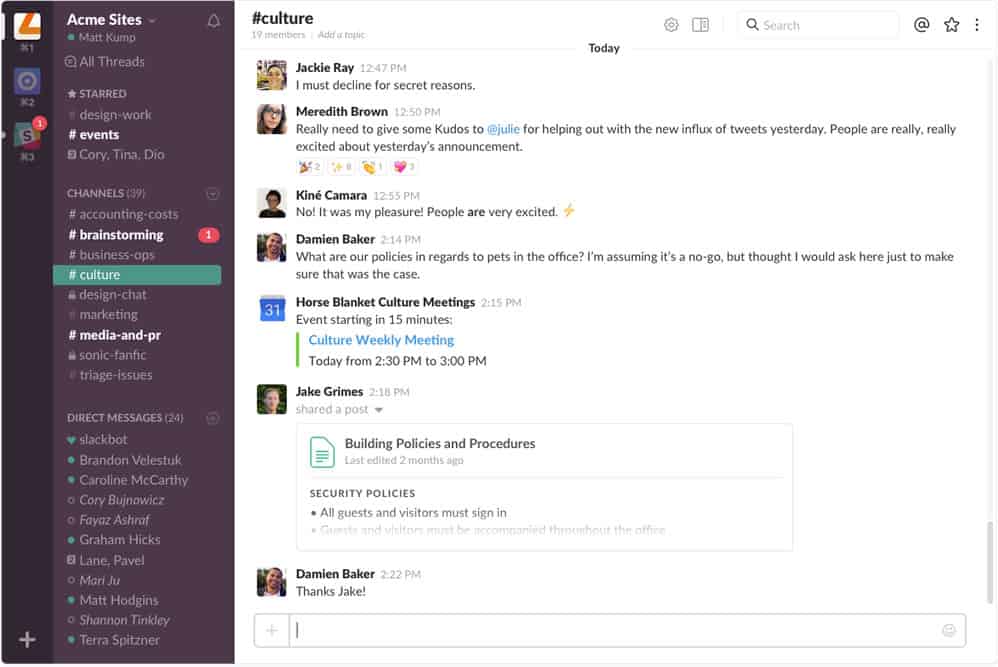 If you need to reach a person within a channel, you can use the @ symbol before their name to tag them. In addition, you can send direct messages for communication with one person or a small group of people so you aren't cluttering up your channels. If you have a direct message or are tagged, you will see a little red oval next to the channel name (see "brainstorming" above). You can also enable desktop notifications so you don't miss any messages.
Slack is an essential communications tool for product managers. If your team is spread out all over the country or some members are traveling, Slack will help you keep in touch more quickly (and less formally) than email. The direct access to team members is invaluable — and your lower stress levels, resulting from your de-cluttered inbox, will thank you.
3. Mixpanel
A product manager's job isn't over when the app launches. Your job is to track the product over the course of the entire life cycle. One could argue that the true hard work begins the day of the launch. It's after that when feedback, errors, and bug reports pour in — and the updates start to go out.
If you're going to be getting metric tons of data from your app, you're going to need a way to track it and Mixpanel is a great way to do it. Mixpanel allows you to glean insights from a user's journey through your app (and website, if you have a desktop client, as with Slack and Trello).
Companies like Samsung, Intuit, and BMW use Mixpanel and we completely understand why. This kind of information goes far more in depth than bug and crash reports. It will take you deeper into the user experience because you get to see everywhere they go when they open your app. You'll learn how they are using it, what their purpose is behind use, and where they are spending the most time.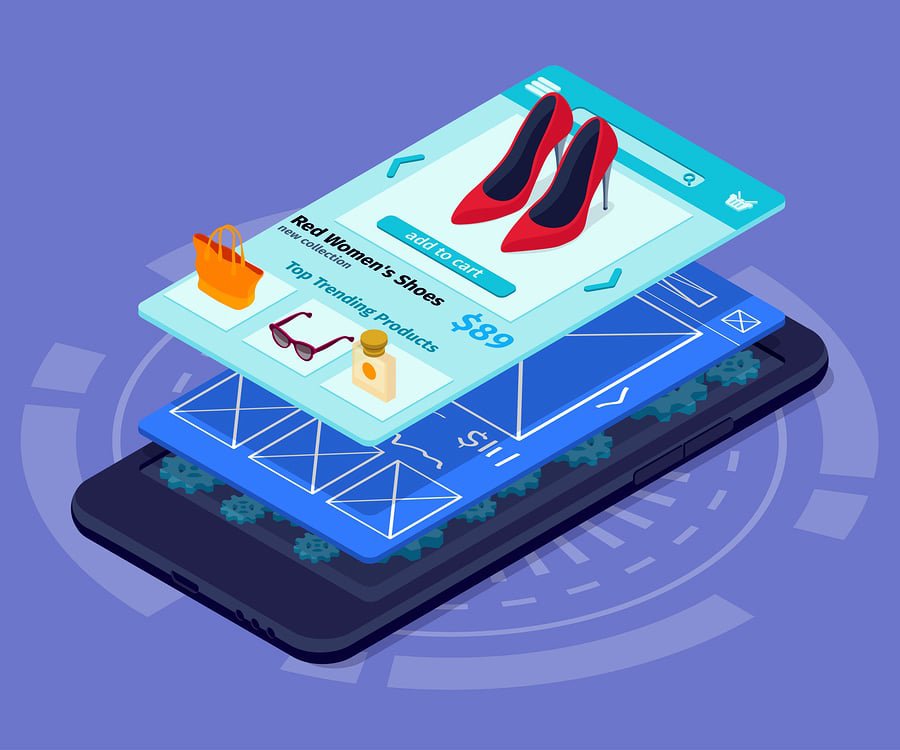 It's easy to see how this is crucial for product managers, who should constantly be looking for ways to improve their apps and extend their life cycles. Finding what features your users love (or hate) will help you focus your energy in the right places. Perhaps the things people love just need a little tweaking here and there to keep them current, but the sections people aren't using might need a complete overhaul.
One of our favorite features of Mixpanel is called "Funnel," which allows you to see where exactly your customers are dropping out of your app. As you know, it's easy for users to get frustrated and just quit the app. If they can get the information they need elsewhere, they will. Funnel helps you figure out exactly what this point is in your app so you can fix it and stop losing customers.
4. Typeform
In every project manager's endless quest to get valuable user information, an option that is often overlooked is simply asking the user. Sure, all users are eventually asked to rate their experience in the app store, but wouldn't you rather have that info before it gets posted publicly? Surveys can be incredibly helpful, especially to find problems because unsatisfied customers are more likely to complain. For this reason (and many others), we love Typeform.
Typeform allows you to create embeddable digital forms spanning a huge range of purposes such as order forms, polls, quizzes, registration forms, contact forms, payment forms, and yes, surveys. But these are not your average, run-of-the-mill data mining forms. These are clean, sleek, and snazzy, not to mention easy-to-use and easy-to-build.
Between the user data you'll collect from Mixpanel and the real human interactions you can get from Typeform, you'll feel like you know your customers personally. The better you know your customers, the better you can create products they will love, whether that means improving upon one they already use or developing a new app to suit a different need altogether.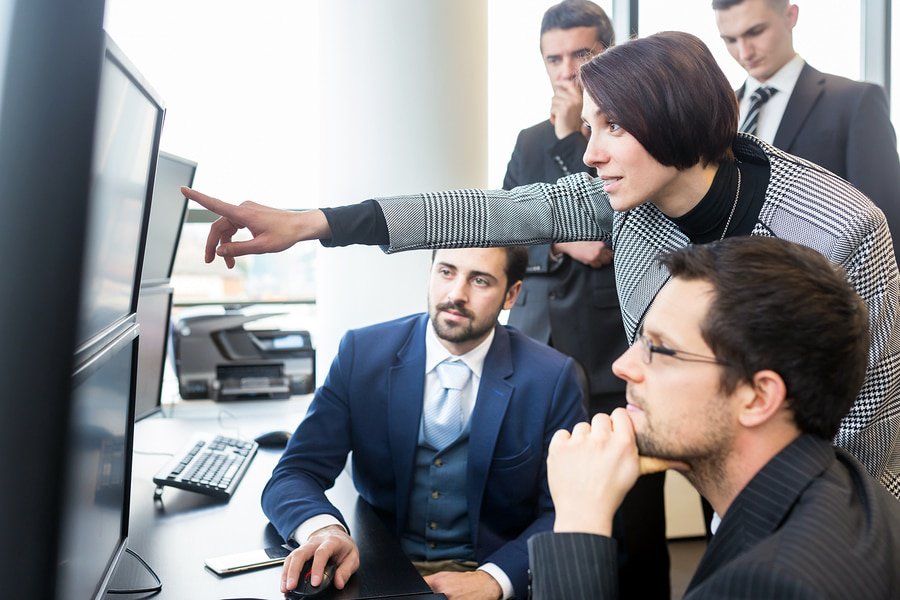 Being a Better Product Manager
Good product managers are detail-oriented and organized by nature, but that doesn't mean they don't deserve (or need) the right tools. Keeping track of all that information gets tough, especially when juggling multiple projects (and multiple teams). No matter how talented the product manager, something is bound to slip through the cracks if the proper tools are not in place.
And when you're working on your next mobile app, don't forget to add prototyping to your list. Proto.io lets anyone build mobile app prototypes that feel real. No coding or design skills required. Bring your ideas to life quickly! Sign up for a free 15-day trial of Proto.io today and get started on your next mobile app design.
What are your favorite product management tools? Let us know by tweeting us @Protoio!