It's 2016 and we're back to showcase beautiful UI and mobile app design. This month, our focus is on productivity and habit-tracking apps. A new year means a fresh start for many of us. New Year resolutions are not easy to keep but with a little help from technology, it might just be possible this year.
In no particular order, here are the 10 mobile apps that feature some of the most beautiful UI of the month.
Could we really start off this list without including the one app that has got everyone talking about it? My Twitter feed has been nothing but Peach since its steep hike to raging popularity last week. Its cutesy name is not all there is to the app, the beautiful UI also adds to its charm. Mostly, Peach is all about gifs, emojis and other en vogue elements that strike the fancy of Millennials and Post-Millennials. The light-hearted 'peach' color scheme and illustrated icons truly reflects the feeling of fun.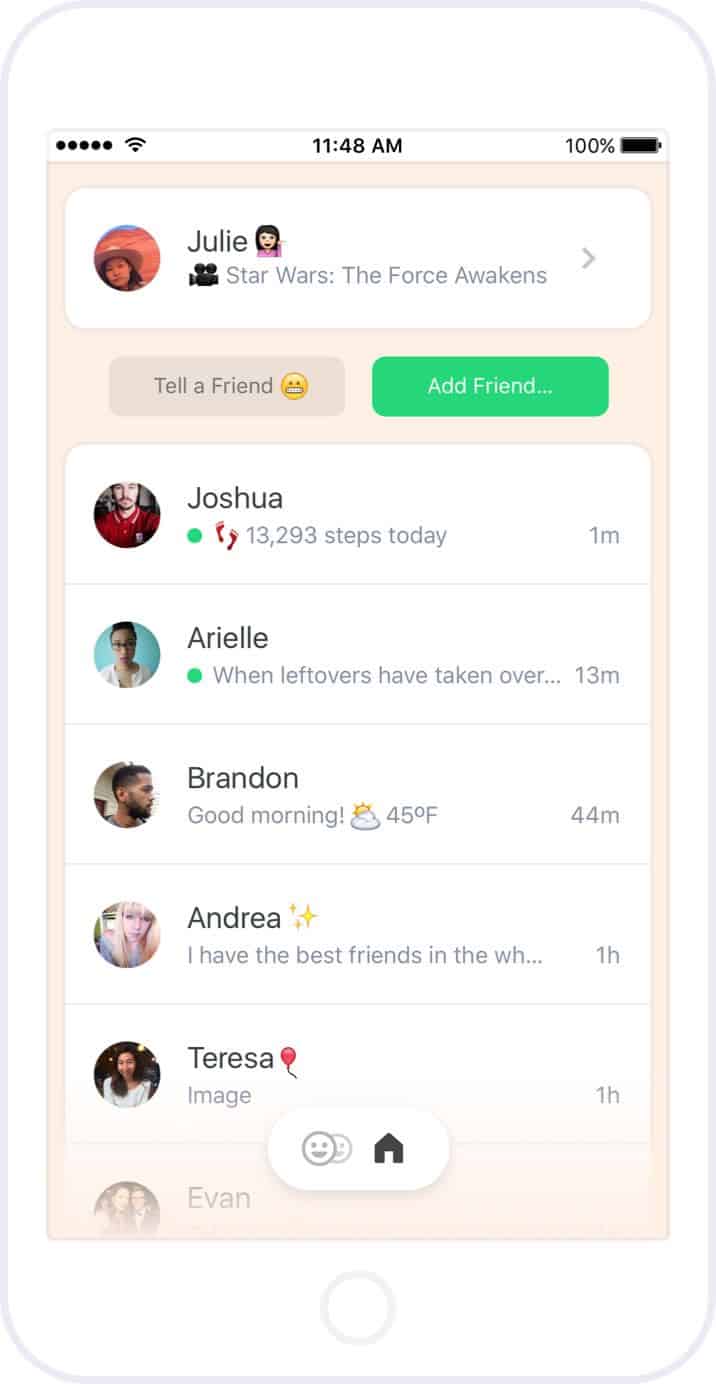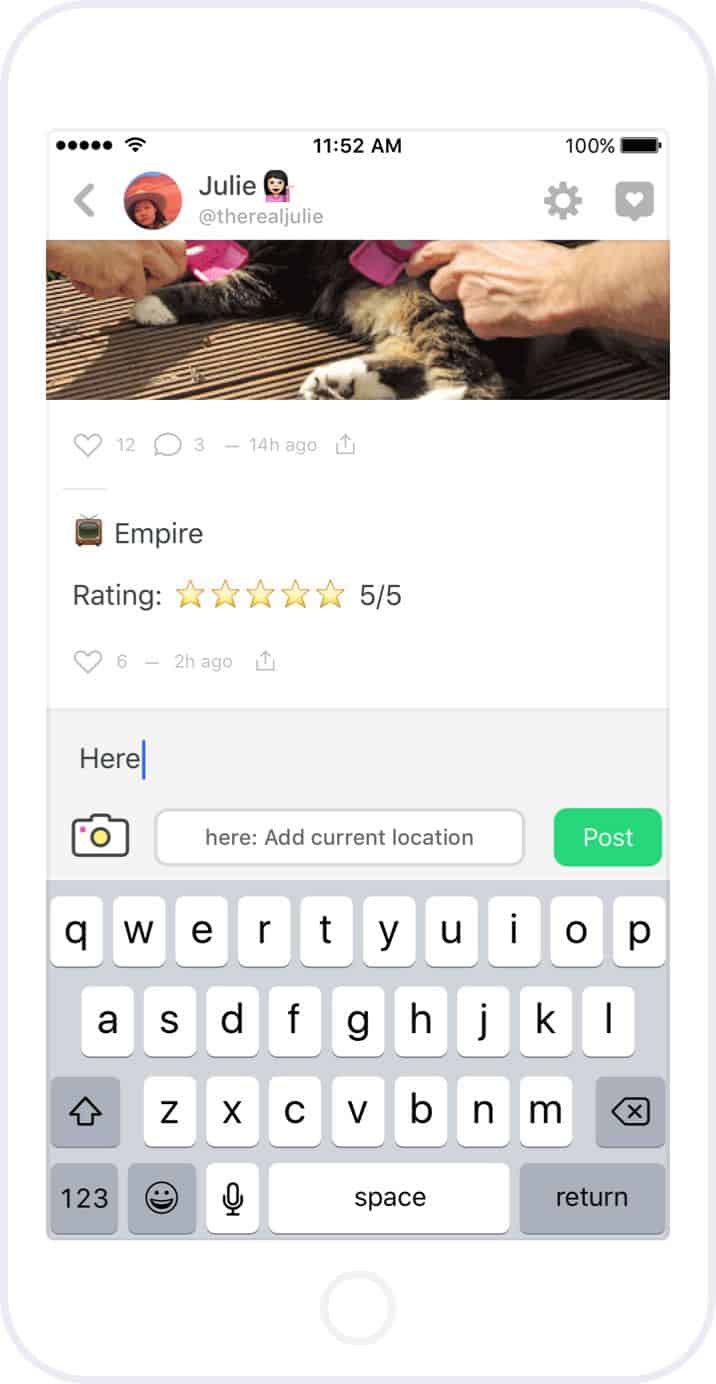 Get Peach on iOS.
Feeling slightly guilty after the holiday season? Fret not. There are plenty of apps dedicated to helping you get back into shape and into good health. Movesum is a simple, no-frills step counter app by health and fitness startup Lifesum, whose well-known app of the same name has been gaining users fast. Lovely gradients and good visual weight on how much calories you've burnt make up the minimalistic and beautiful UI of Movesum.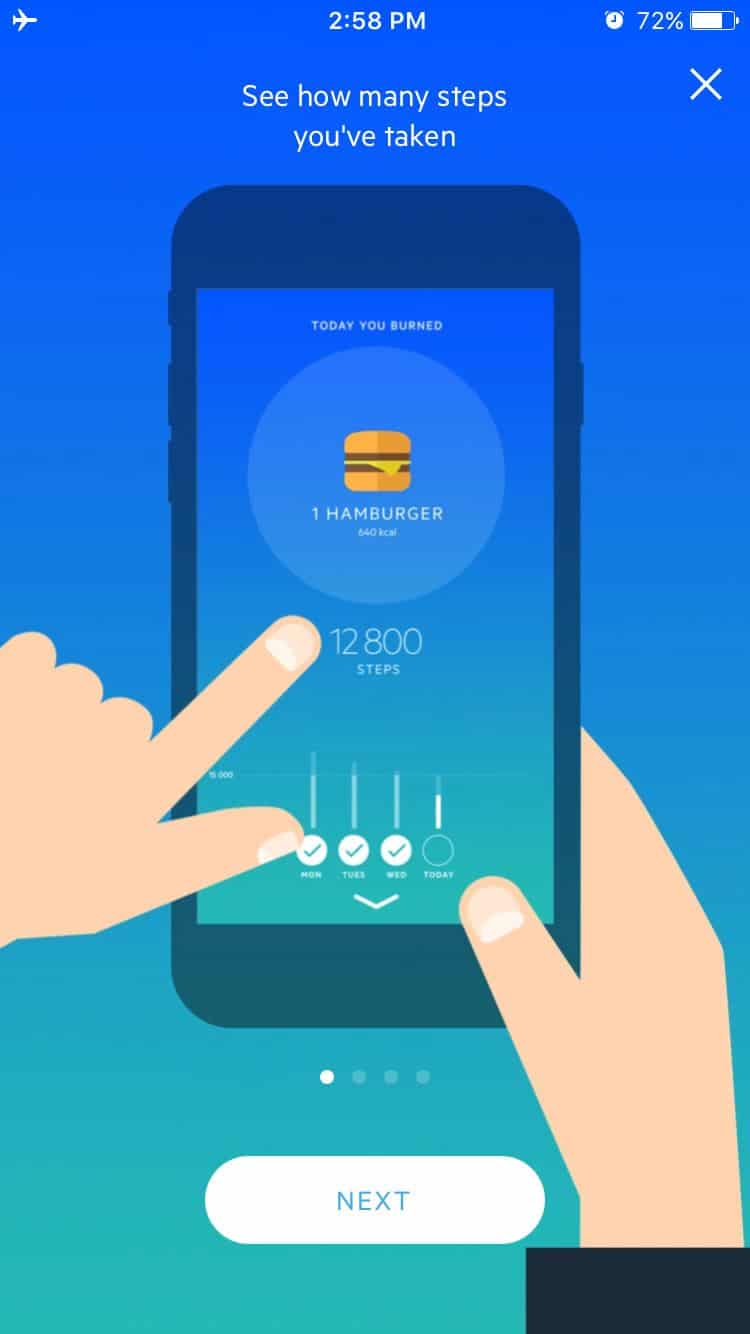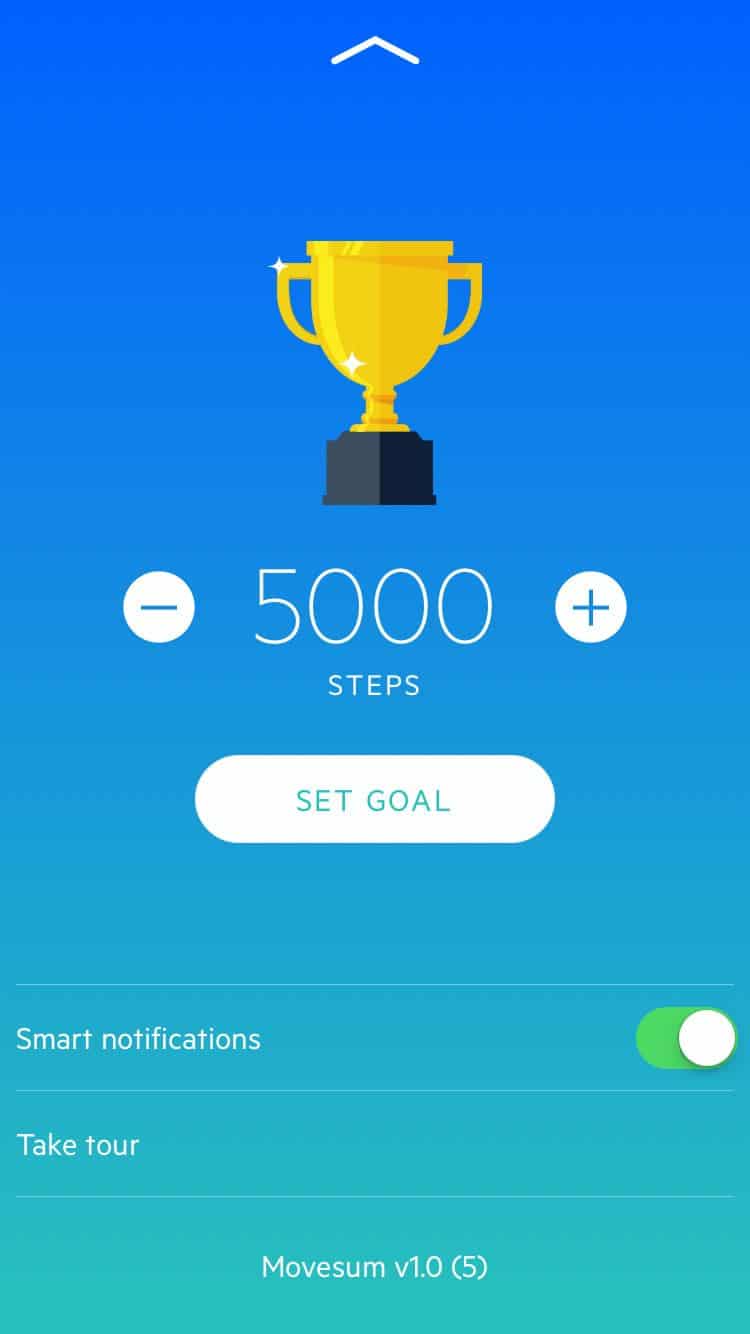 Get Movesum on iOS.
3. Everlist by Everlist
Designed by the ever talented Aurélien Salomon with whom we had a Designer Chat session last week, Everlist is a gorgeous task manager app. And not just in terms of its beautiful UI, but also the smooth and intuitive feel of using the app. The grid style layout that gives you a quick and thorough overview of all your tasks grouped into folders is quite refreshing. Also, the unique square 'add' button is a great adaptation of Material Design's floating action button.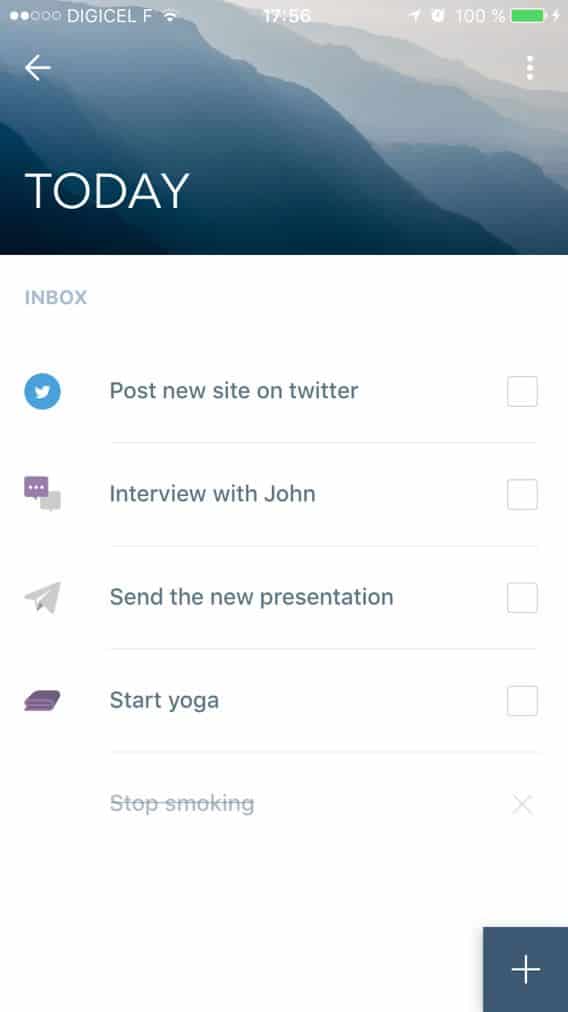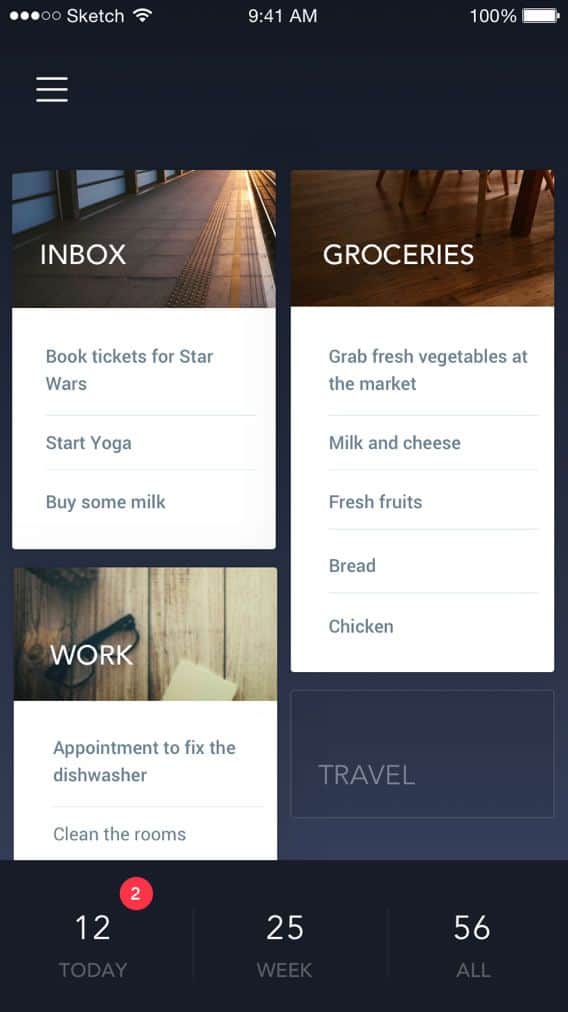 4. Human by Human.co
New Year resolutions are difficult to keep. According to comedian and political commentator John Oliver, the key to a successful resolution is lowering standards. Jokes aside, it might be the case of simply setting realistic expectations. For those looking to keep fit in 2016, Human is the an all-day activity tracker app for you. It motivates you to get moving by comparing your activity level to others in your city. You then set a more realistic goal for yourself. The app's beautiful UI also works as a good motivator to keep using it.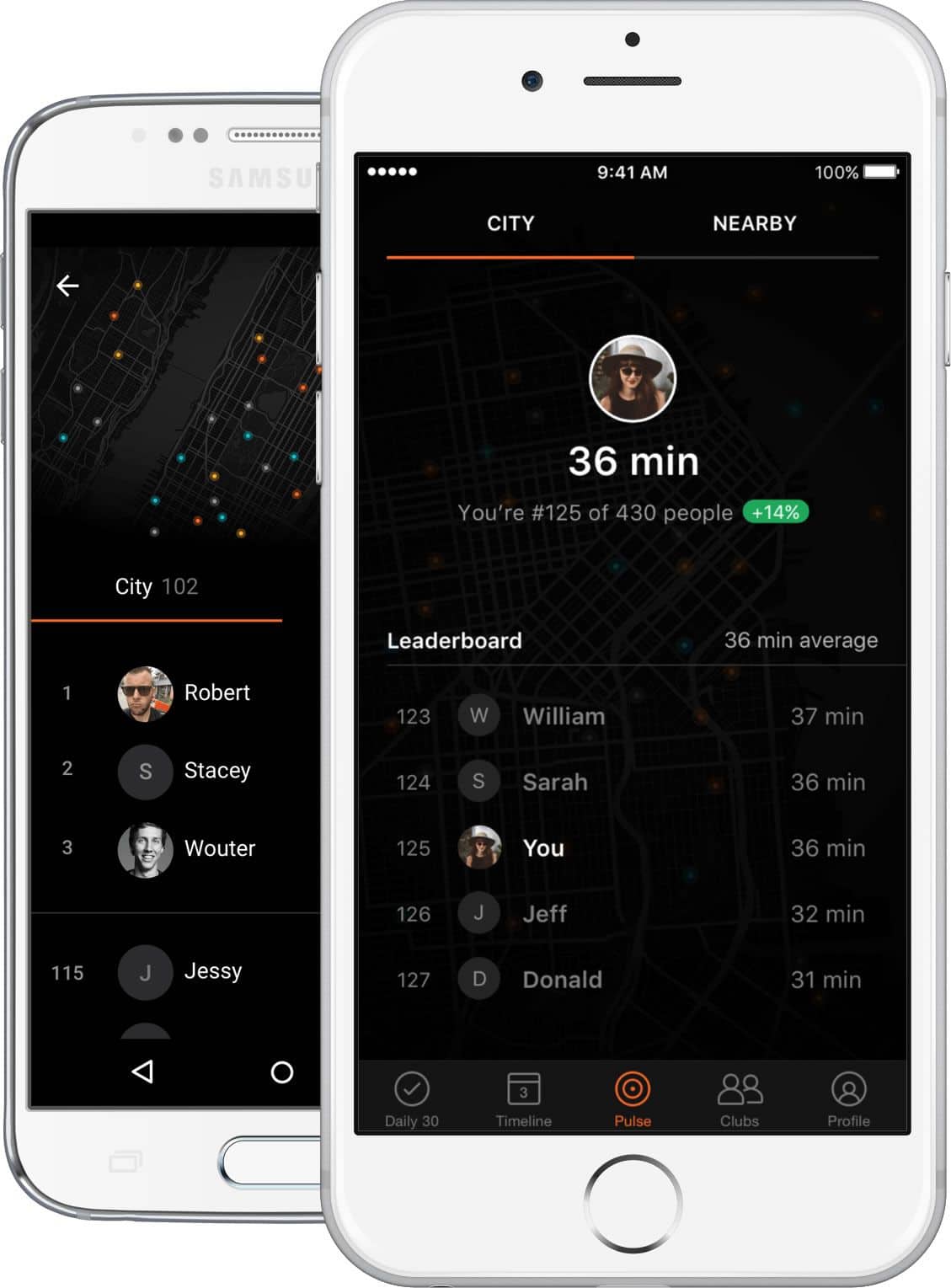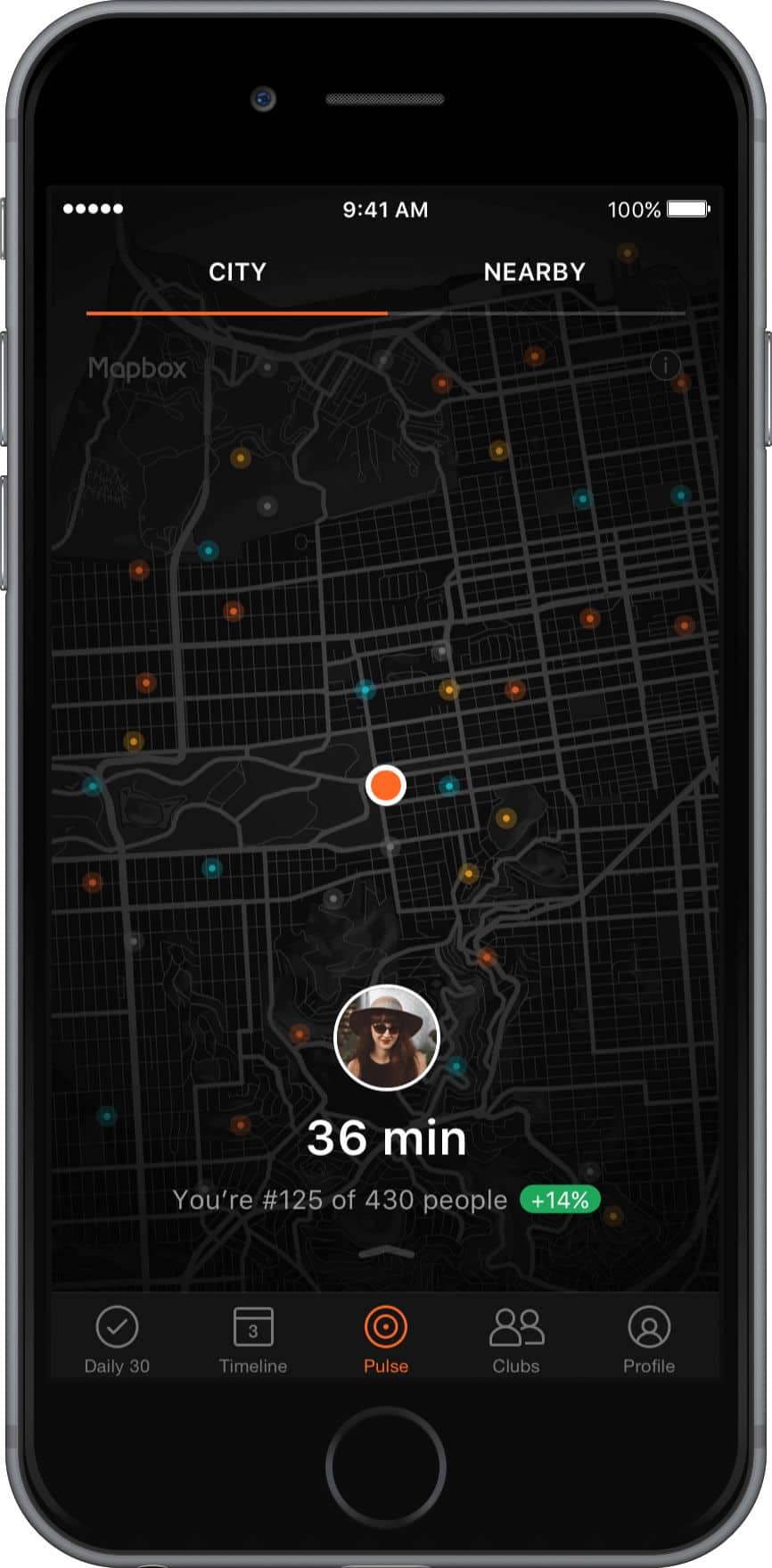 Get Human on iOS and Android.
Everything has been blown away by the wind. With one last hair on his head and a pair of teleporting shoes, Hendrik has to collect the scattered remains of his house and find out the secret behind the wind. Blown Away is a fun mobile game to pass the time. Quite a lot of time, for that matter. It has 120 levels spanning four different worlds. The game also sports a beautiful UI with brilliant illustrations and landscape design.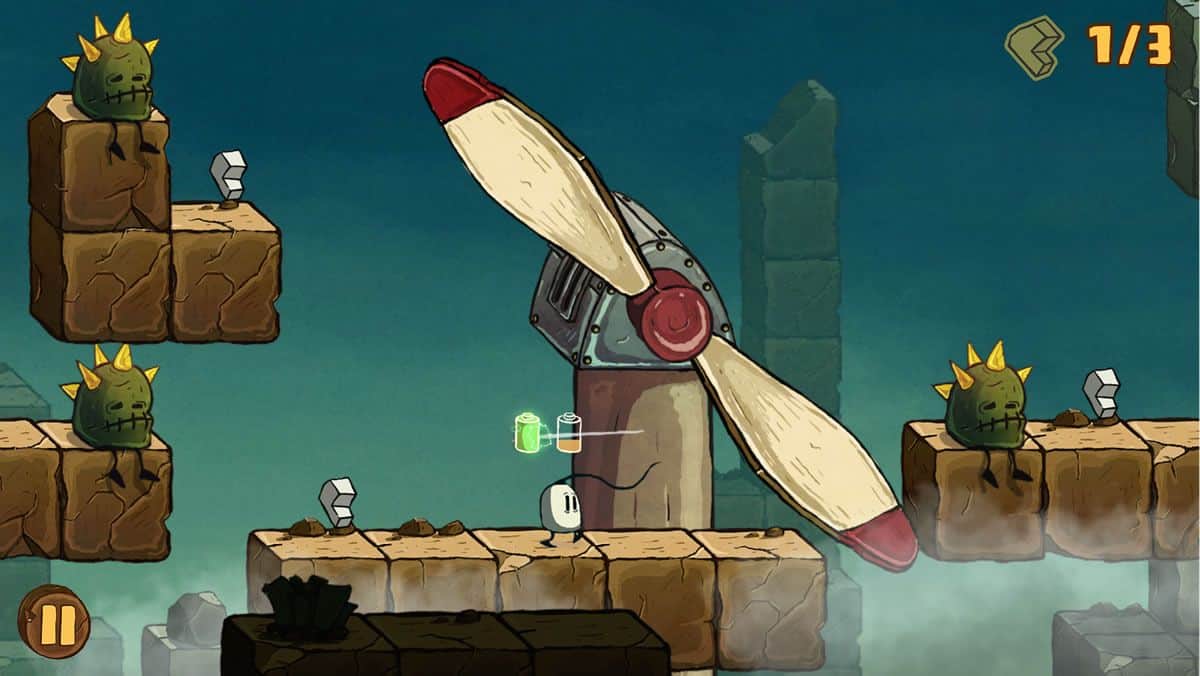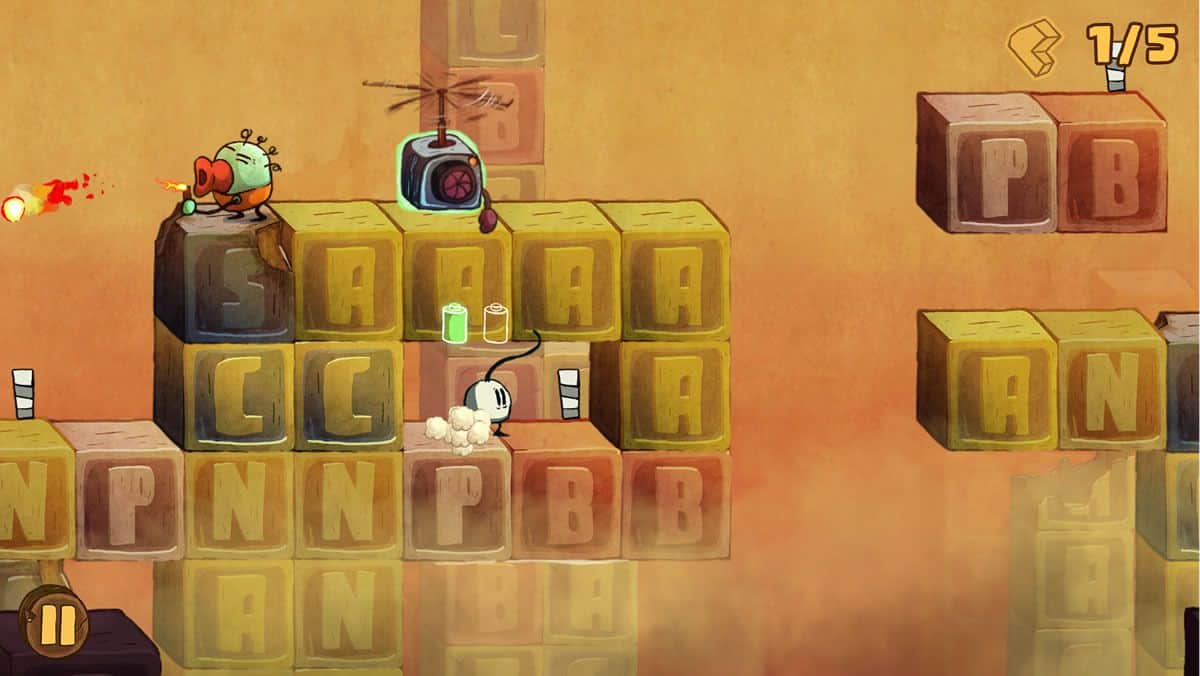 Get Blown Away on iOS and Android.
It seems like almost every month we feature a new email client app. Unibox is truly unique, I must admit, as it is probably the only email app that sorts your emails by person. The layout is styled after instant messaging apps rather than typical email apps. If you're the kind who receives emails regularly from the same people, this could be a very useful app. I do enjoy the clean design that makes for the beautiful UI of Unibox.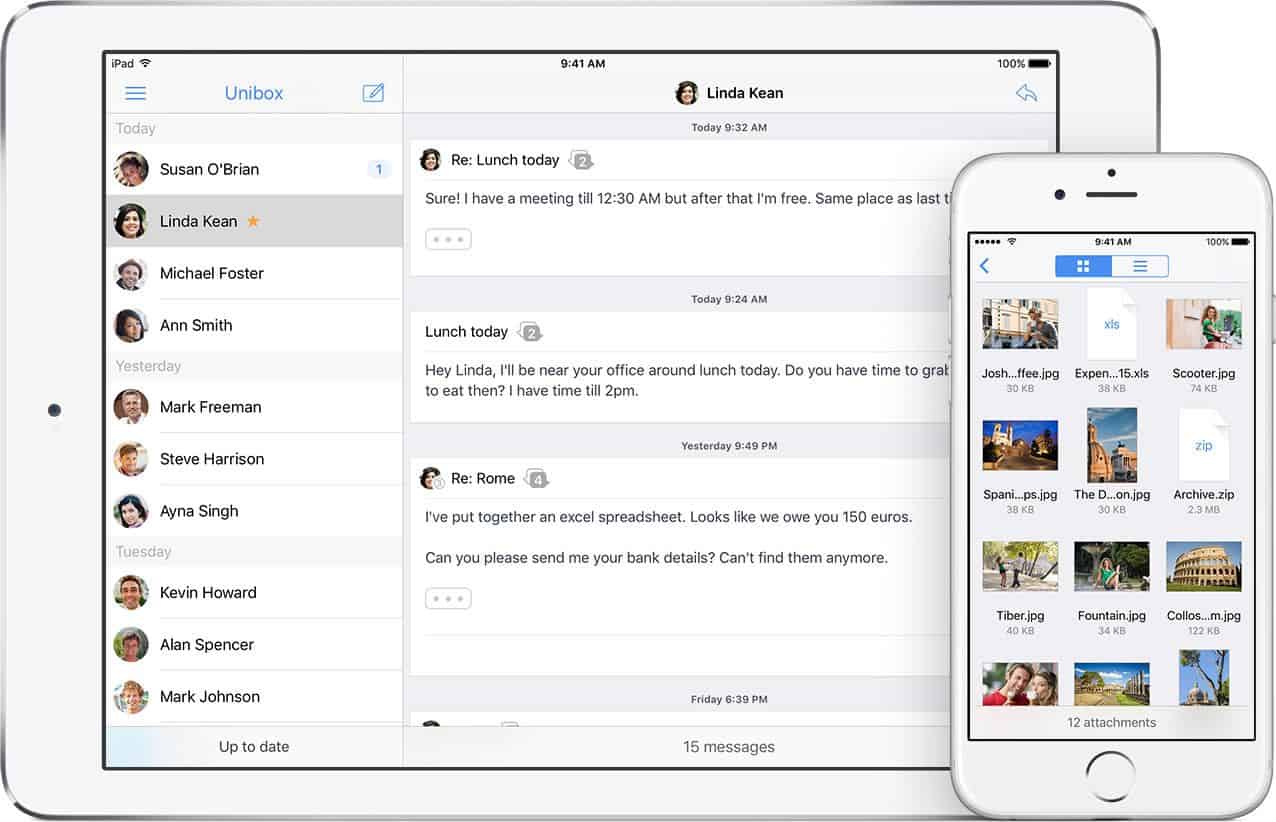 Get Unibox on iOS.
7. Tribe by Tribe Inc
Love chatting but hate typing? Give your fingers a break with a voice and video messaging app that you can use with only one hand. If you can't bear WhatsApp's plain-looking interface, you'll love Tribe for its whacky and beautiful UI and great features. Fun colors and grid boxes make up your contact list that also serve as handy buttons that work very simply. Press to record a message, release to send.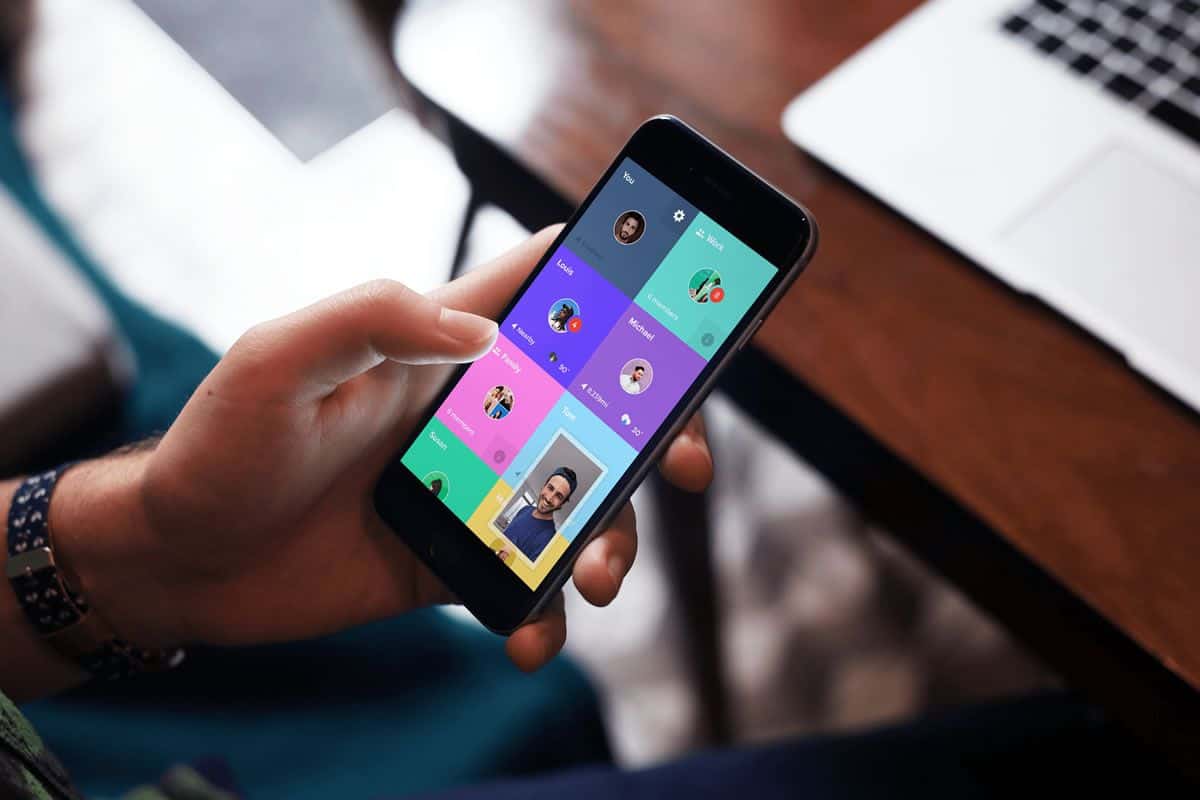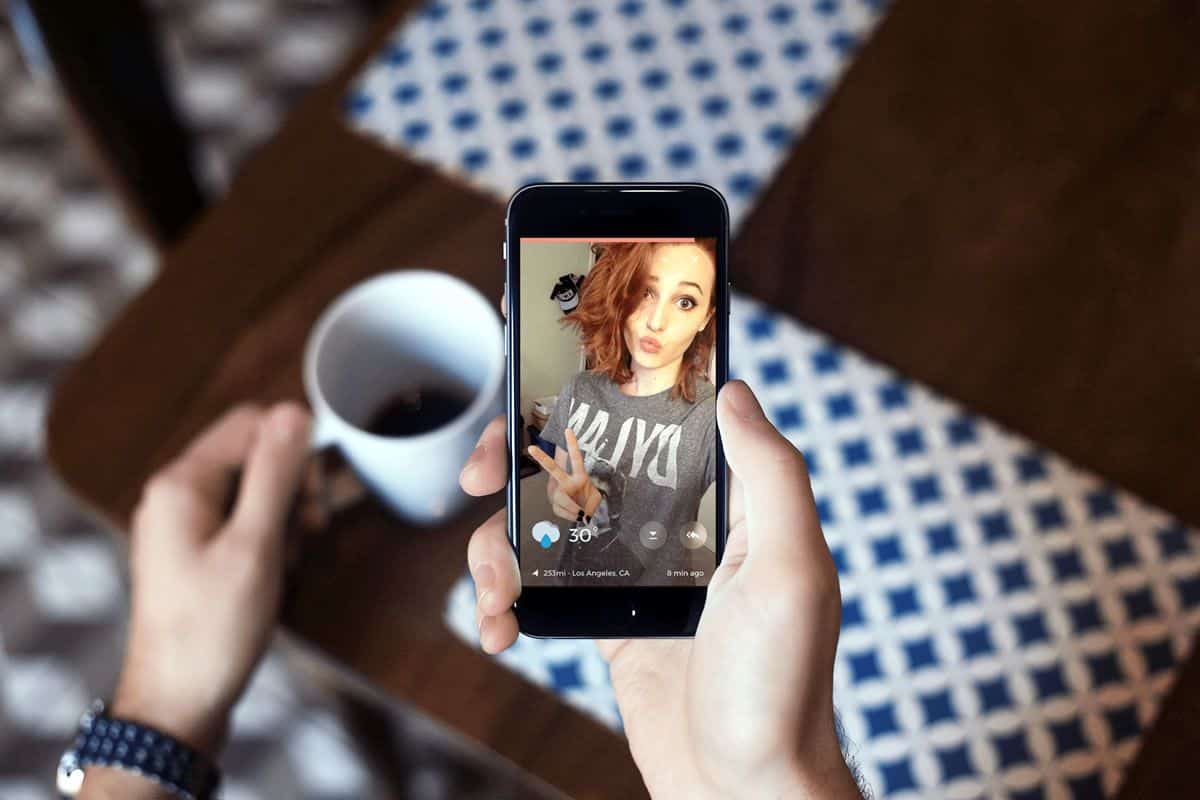 I can't think of a better way to track and build habits than with a game. Habitica is an RPG game on mobile designed to help you stay on track with your New Year's resolutions. The app has a beautiful UI and a great gameplay that parallels with your real-world situation. You set your own targets for the game and as you improve in real life, your game character also levels up. Gamify your life and treat the journey towards acquiring new habits as a quest.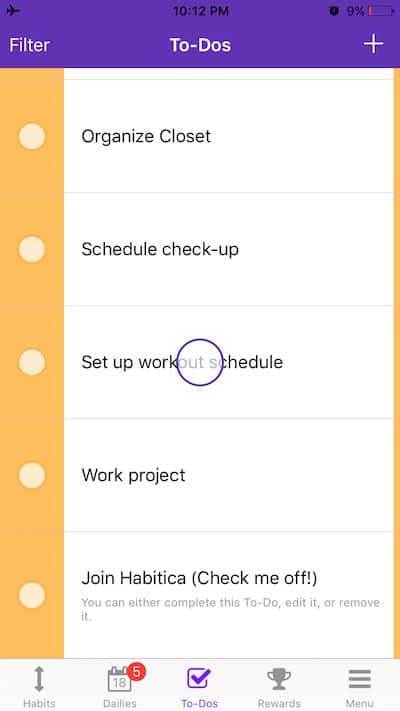 Get Habitica on iOS and Android.
Marline started out as an app to check the tides. It's the result of app maker Javi Perez' love for the beach. Then, weather and moon information were added. The result? A gorgeous app full of smooth animations, soothing color palettes and clear typography. The beautiful UI of Marline makes you want to choose it as your daily weather app. It also fits in very well for when you're sipping a cocktail at the beach and would prefer not to get washed away by the tide.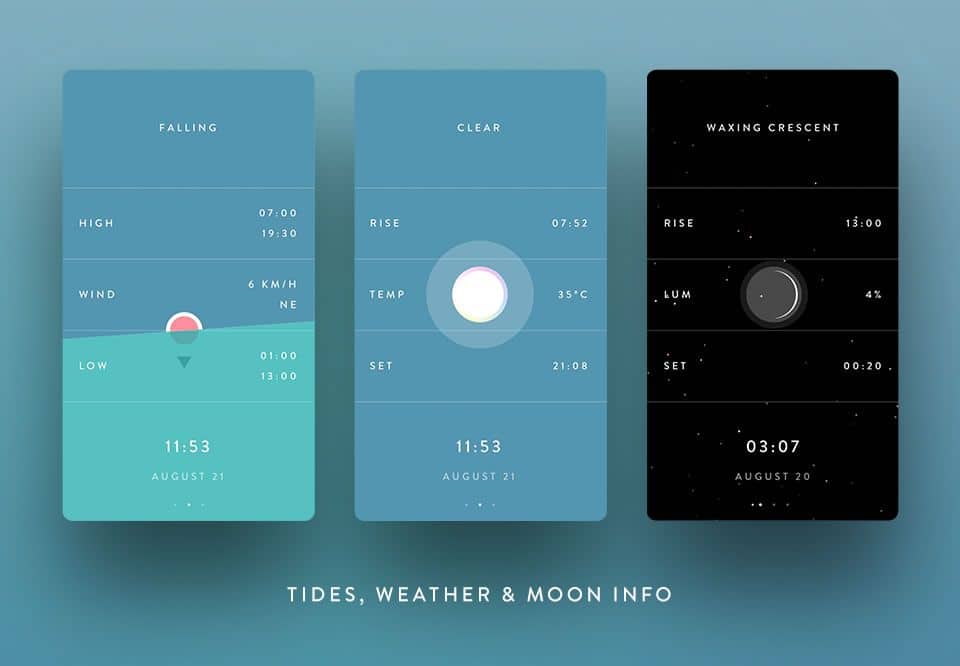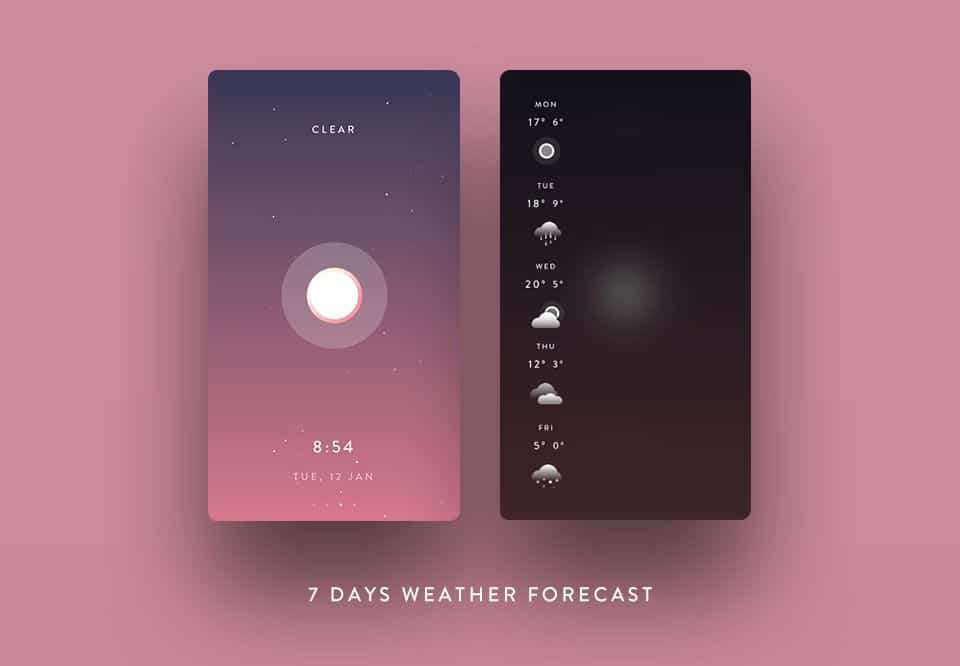 Get Marline on iOS.
10. Proud by Proud
"Proud looks beautiful," proclaims the team at Proud. No puns intended, but they sure are proud of their app's beautiful UI. I'll give it to them. It's a fine-looking app packed full of powerful features that aim to help you take control of your everyday life. For the productivity freaks, Proud could be your new best friend. The novelty of this app lies in the 'Superpowers' that you can use. How about a little bit of meditation for when you're feeling stressed? Or a passage back in time to contemplate your accomplishments? Proud will indeed leave you feeling real proud when you've finally aced the productivity game.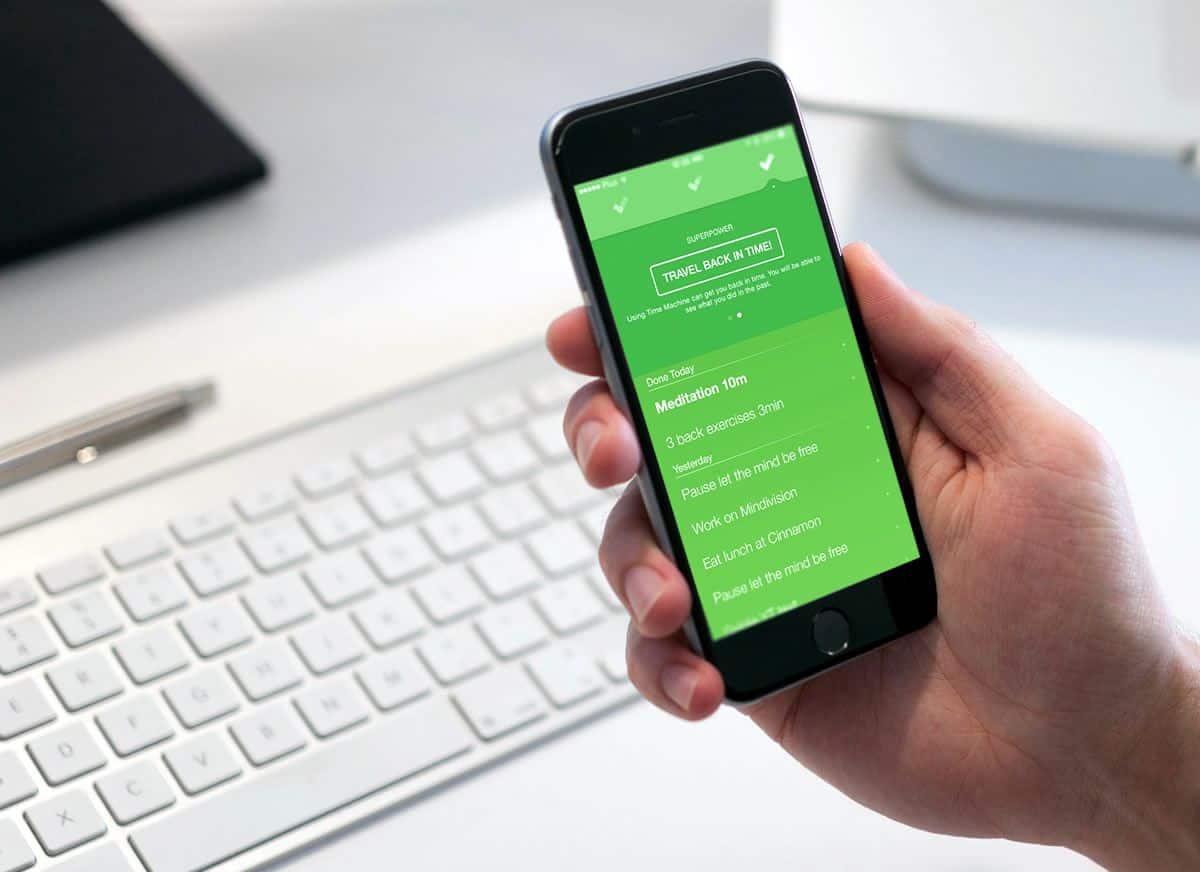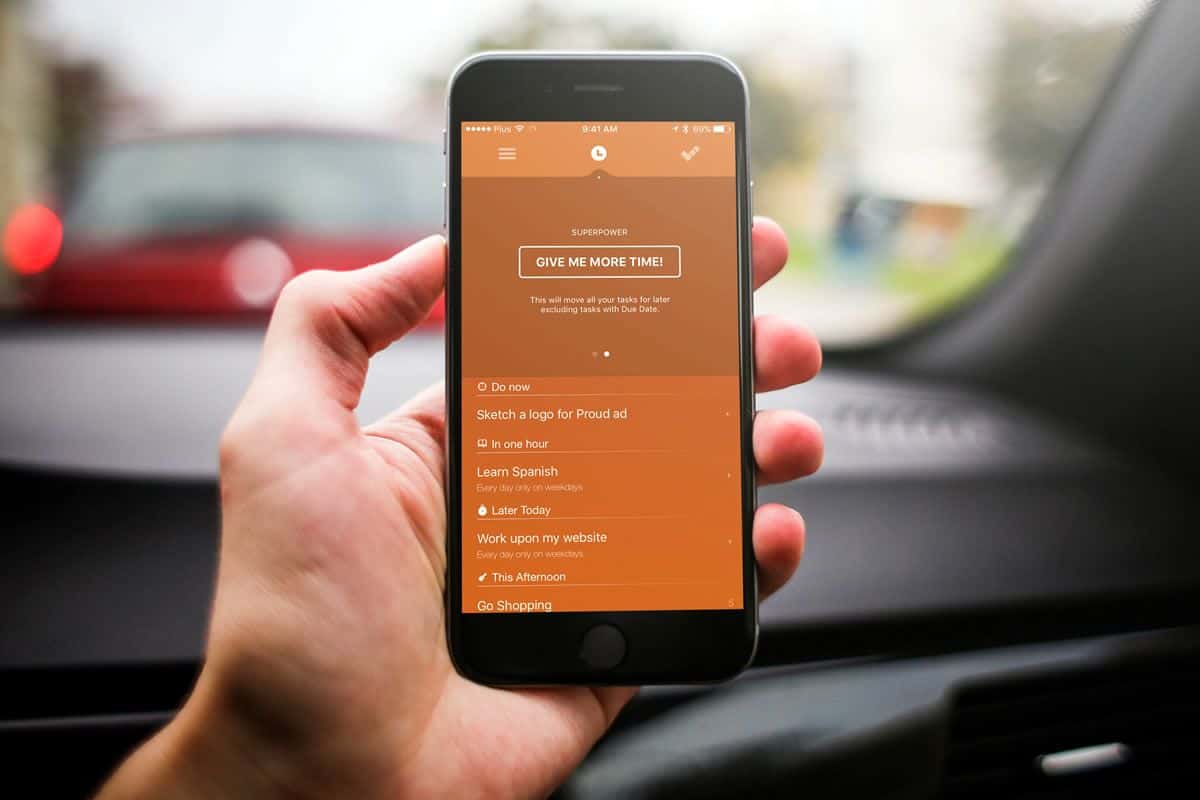 Looking to feature your beautiful UI creations? Or do you know of an app that deserves a spot on this list? Tweet us @protoio!