When entrepreneurs solidify their business idea, they're usually ready to hit the ground running. They want to get the website up, social media channels going, and money coming through the door. But starting a business isn't that easy and most people don't know how to build a company from scratch. They don't realize how many steps there are before you start making money. You have a business plan to write, funding to secure, and maybe even some hiring to do.
We know, we know — you just want to get to work. We totally understand — but the planning stage is important and you'll find it to be invaluable later. Building a company can certainly be overwhelming at times, but there are plenty of people and resources at your disposal. Here is your go-to guide, including tips, tools, and apps for entrepreneurs that are crucial for building a company from the ground up.
How to Build a Company: The Planning Stage
All Successful Entrepreneurs Have a Business Plan…
It's impossible to build a company without a business plan. The fact of the matter is you will not get investors (not to mention banks or quality employees) onboard if you cannot show them that you have a viable plan in place. Investors and employees want to know that there is a future in your company — that you've thought about the long-term future of your business and how you intend to execute that plan.
If you've never written one of these monsters before, don't worry. There are plenty of resources online and countless books written on the subject. We (in addition to Forbes and Inc.) recommend this one by Rhonda Abrams, in part because of its templates and guides, but also because it is quite thorough. In addition, it gets into some basic accounting principles and explanations forms that you'll eventually become all too familiar with.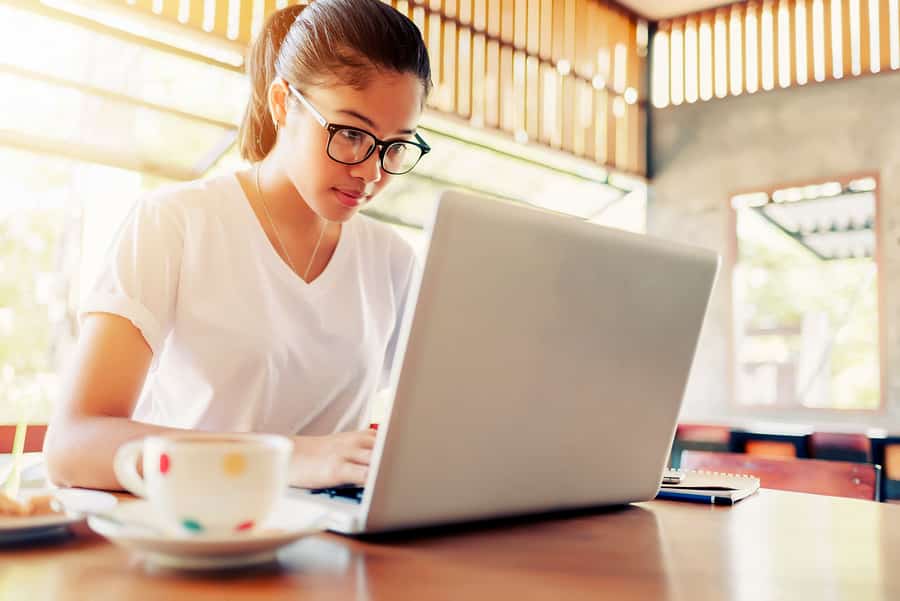 All business plans generally follow the same outline (executive summary, company description, industry analysis, target market, etc.), but that doesn't mean it has to be dry or dull. Don't be afraid to insert your company culture, attitude, and voice into your plan. Investors will find it to be more memorable and they may be more likely to invest their funds if they feel you are totally invested yourself.
…and also a Marketing Plan
Within every business plan is a section for the marketing plan, so some entrepreneurs flesh their marketing strategy out there, but others choose to create a standalone document for easy reference. After all, you can't build a company if no one knows who you are. Regardless of which you choose, be sure to think about your product or service through the entire process from finished product to final delivery:
How will potential customers find you?

How will you deliver your product or service to the customer?

How much will your product or service cost?

If you are shipping it, how will your package it?

If your product will be in stores, how will you display it? And how will you get it on the shelves?
Again, there are plenty of resources online and the Abrams book will provide a resourceful outline for what is required in your marketing plan. Don't forget to include social media, advertisements (either through the mail or online), and personnel requirements if you will have a brick and mortar store of your own.
Remember that you can always modify this plan later. Nothing here is set in stone. The beauty of the "save as" feature means that you can chronicle your history easily. As technology changes or trends shift, you can simply change your plan. This is a good exercise occasionally, as what worked well five years ago may not work any longer. Don't hesitate to re-evaluate if you feel you've missed the mark with your marketing strategy. The faster an entrepreneur fails, the faster they can start over.
Figure out What Game You're Playing
Jason Kotecki, co-founder (with his wife, Kim) of Escape Adulthood, believes there are three steps entrepreneurs must follow when starting a business. "Step one," he says, "is to know what game you're playing… you have to know WHY you're starting the business in the first place." For example, if you started your own business so that you have a flexible schedule to spend more time with your kids, but you're following the scaling strategy of fast-growing tech companies, you might find that you're spending less time with your kids.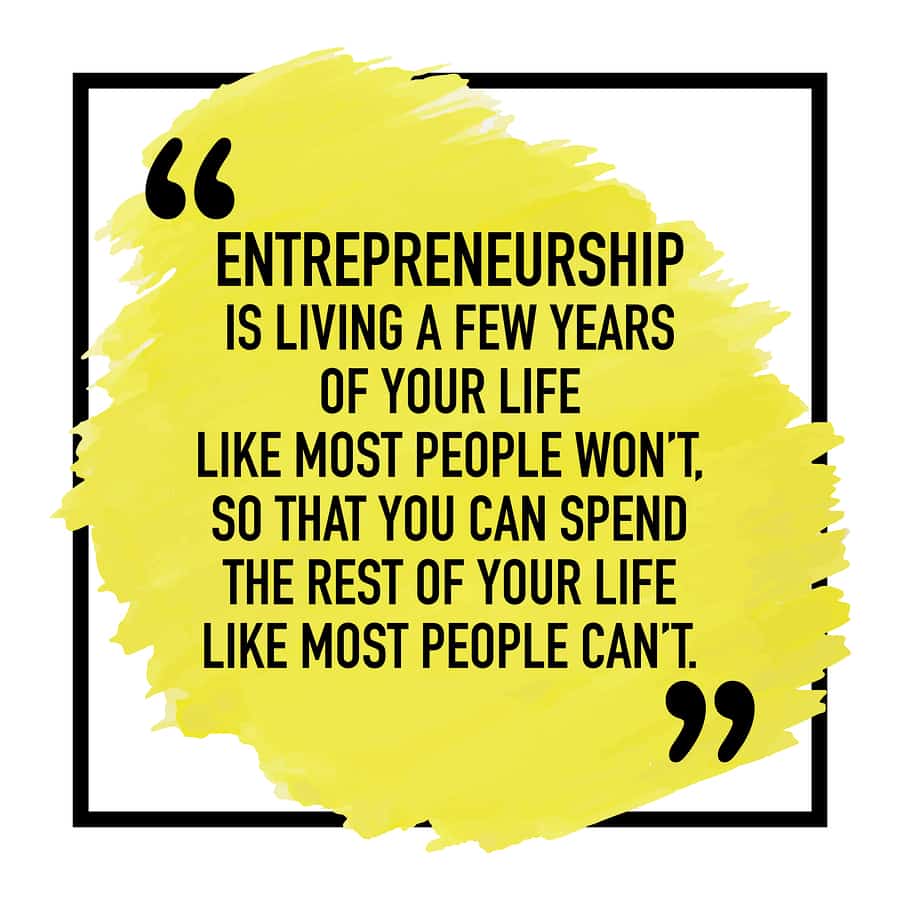 In that same vein, it's important to remember that success comes in many forms (money, fame, freedom, flexibility, etc.). Again, if your goal is to spend more time with your kids, then you are successful if your business allows you to do so. Knowing what success means to you will help you keep on track.
Kotecki says that step two is to "play that game as well as you can." Focus on your goals. Put together an inspiration board if you need to — in this example, it might mean putting a picture of your kids on your desk.
Finally, step three is to not "be distracted by entrepreneurs playing a different game." So what if Mark Zuckerberg is running everyday and starting charitable initiatives? His goals are not your goals. Don't be deterred by everyone else's success. Focus on your own.
Know Every Aspect of Your Business
Entrepreneurs wear a lot of hats. When you're still in the early stages of building your company, you will probably do every single job (management, client relations, social media, accounting, etc.) and that's a really good thing because later on, when your business is too big for you to handle alone, you'll have to hire people to help you — and you'll have to train them.
Serena Holmes, President and CEO of Tigris Events, is a big believer in being a master of all facets of your business because "in the end, you want to be completely focused on business development while other aspects of the business run themselves." All those other pieces and parts can't run themselves if you haven't properly trained your employees.
This philosophy is also important for your exit strategy. Let's say you want to devote more of your attention to a new business opportunity. Your existing company needs to be able to run like a well-oiled machine while you're working on your next venture. Holmes says that eventually, it should "run completely independently from you and become a valuable, sellable business."
Hire the Right People
Speaking of needing to train new people: if you haven't had to already, you'll probably have to start making hiring decisions. If you've never been in that position before, it can be a little intimidating. Putting an ad on Craigslist or posting a job opening on Indeed can result in hundreds of applicants and wading through that pool can be exhausting. But there's no doubt about it — your people are your greatest asset and essential to building a successful company.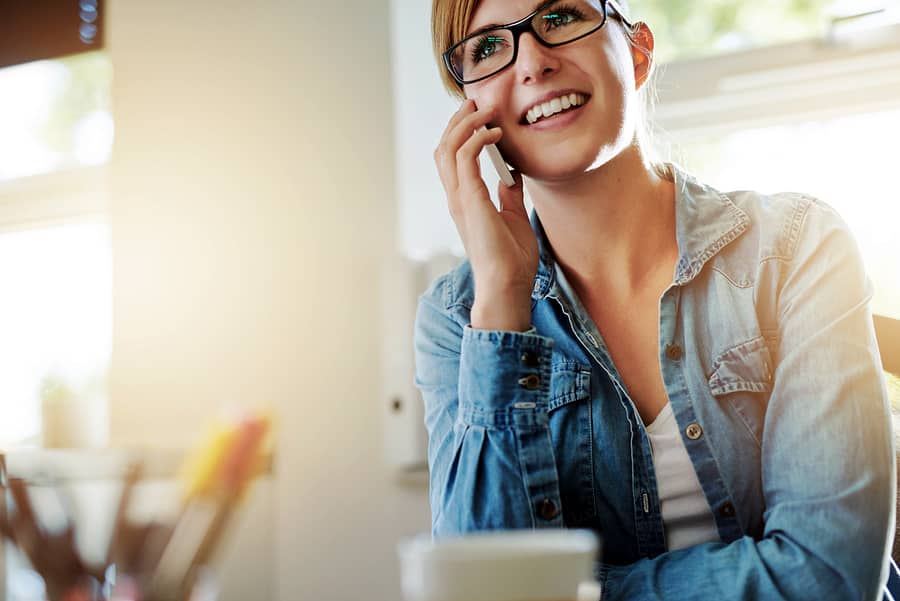 Some applicants will be obviously good (they have the experience you're looking for and they followed application instructions), while others will be obviously… bad (they literally have no experience you seek and their resume is riddled with spelling errors). If you're lucky and you get a handful of good ones, how do you make the decision? How do you know which person is right?
Christina Russell, President of Camp Bow Wow, recommends hiring people who want to push you and your company forward, adding "I want them to inspire me, maybe even scare me a little with their enthusiasm and drive beyond their roles." Having someone who challenges you (in a good way) in the early stages of your company is important, especially on the days when you are struggling.
In addition, we recommend you take your time with hiring. Jumping the gun and hiring someone quickly just to get a warm body to help you could end up costing you big time in the long run. If you get stuck with someone who isn't as talented or motivated as you thought, you're going to regret it and believe it or not, firing is far more difficult than hiring (although all entrepreneurs will eventually have to do it). Getting rid of that bad hire will cost you copious amounts of time and money — both of which could have been spent on someone who worked a lot harder for you.
How to Build a Company: Apps for Successful Entrepreneurs
Boomerang
As an entrepreneur, you're going to get more emails than you know how to handle. The key is to not lose track of any important ones. You could "mark as unread" to return to them later, but if you're anything like us, you have 24 random unread messages and they are interspersed over pages in your inbox. Instead of thinking you'll get back to it later (you probably won't), use Boomerang.
Rafael Romis, founder and CEO of Weberous web design uses Boomerang and finds it to be "invaluable." If he gets an email he wants to read, but doesn't have the spare time at that exact moment, he Boomerangs it back to him at a designated time and day. This means you shouldn't have random unread messages looming about.
Re-sending messages is helpful, but our favorite feature is the ability to boomerang back your own responses. If you sent an email to a client (or potential client) and you want to make sure someone responds, you can tell Boomerang to put the email back at the top of your inbox if there is no response by a certain day. That way, you can easily keep track of who you still need to follow up with, making this an essential app for entrepreneurs.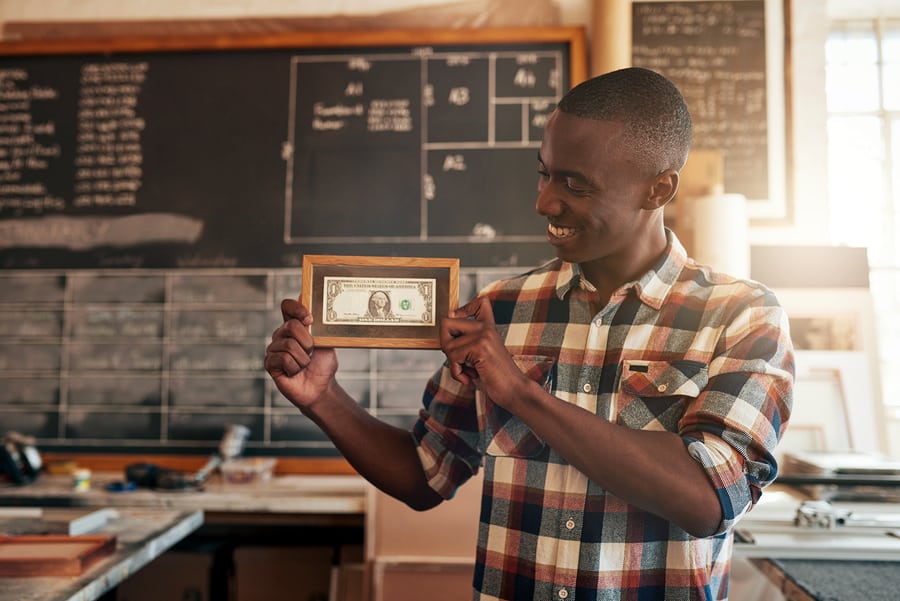 Evernote
Entrepreneurs trying to build a company from scratch have no less than a million things running through their minds at any given moment. It can be tough to keep them all straight, so Tyler Benedict, founder of Bikerumor recommends using Evernote to catalog all of your to-dos and ideas.
One of the things Benedict loves about Evernote is that all of your notes are searchable, so if you can't remember which note you put that new product detail in, just search for it. Your notes can be divided into notebooks (ex: web development, social media, product launch) and each notebook can have as many notes as your heart desires. You can insert links to websites you might need to reference later, images that motivate you, or inspirational quotes to help drive you toward your goals.
With all the technology we have today, it's easy to just download a new app for an entrepreneur's every need, but Benedict is still old-school in one regard. He keeps a pen and pad of paper next to his bed to jot down ideas as they strike him so they don't keep him awake at night. This is also perfect for those times in the middle of the night when you wake up with a brilliant idea or a new way to solve a problem you've been having.
Using Social Media to Promote Your Business
Every business is expected to have social media profiles these days. Not having a Facebook page or a Twitter handle in 2017 is basically the equivalent of not having a website in the early 2000's — it makes people question the legitimacy of your business. Social media is simply a requirement in business, so it's not really a question of "if," but rather, "how" you will do it.
Social media is essential to building a company and the best part is that it's free (minus employee time, of course). Social media is a great way to reach and interact with your customers, in addition to generating some PR for your budding business. If you don't know how to tweet and don't understand what the big deal is about Snapchat, hire someone who does, whether that person is in-house or from a PR firm.
If you've never managed social media accounts for a business before (not uncommon for entrepreneurs), you might not realize how time consuming it is. You must actively post, as well as respond to messages, tweets, and comments that customers (and potential customers) send to you. Therefore, if you choose to keep social media management in-house, consider using a management tool such as Buffer or Hootsuite to schedule your posts.
When you start developing your social media strategy and intended voice, remember that this isn't just about quantity of posts — it's just as much about quality. Founder & CEO of Twill, Zac Halloran, takes extra care to use social media for storytelling, not marketing. Halloran says Twill is not necessarily trying to push products on their social media channels.
They aren't really trying to sell things. "Instead," he says, "we are merely are trying to put our mission and product in the path of people who are naturally looking. Once we connect a story on social media and create wonderful content, we are able to build a connection with our audience."
Ask Other Entrepreneurs for Help
All successful entrepreneurs were once standing right where you are today. They have been eager, frustrated, overwhelmed, and on the brink of giving up, but they persevered and built wildly productive companies. They know that startup life struggle and chances are, at least one of them will be happy to lend a helping hand or provide some guidance.
Don't be afraid to ask them questions, but be respectful of their time. Remember that they're just as busy as you, so if they're giving you time out of their day, be prepared and organized and by all means, bring a pad of paper and pen. Taking notes isn't rude, as long as you aren't asking them to repeat themselves or talk slower. And the next day, send them a thank you note, preferably, a handwritten one (if your penmanship is legible).
People like to share their wisdom and any knowledge they have gathered along their journey. With any luck, their advice will help you, but it's most likely that their presence will provide you with inspiration — and on the harder days, that's what you need the most.
And don't forget about us! Proto.io helps build companies from scratch everyday by letting entrepreneurs build mobile app prototypes that feel real. No coding or design skills required. Bring your ideas to life quickly! Sign up for a free 15-day trial of Proto.io today and get started on your next mobile app design.