As a freelance designer, you're more than just your title. You're a small business owner, a marketer, a project manager, and a permanent student. The most successful designers are always on the lookout for ways to up their game, with better pitches, new knowledge and skills, and cutting edge tools.
Granted, the need to continuously improve your skills isn't unique to freelance designers. Studies show that professional development helps companies, too.
According to a study by the Association for Talent and Development, companies with comprehensive training programs have profit margins that are 24% higher, and they generate 218% more income per employee. Companies are increasingly taking note and emphasizing continuous training among their employees.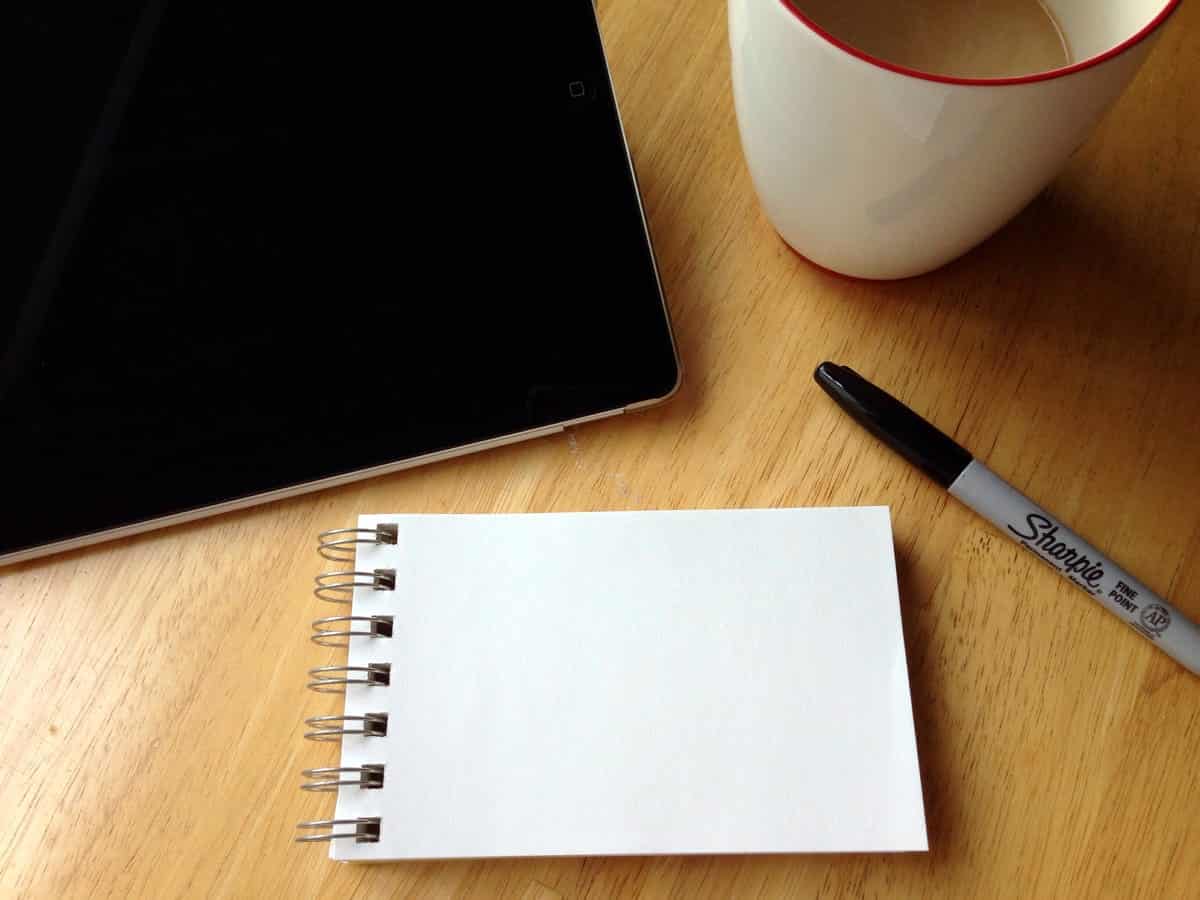 But as a freelancer, the difference is that you don't have corporate programs behind you. That's a burden, but it also means that you get to decide what topics to learn, and what new tools to try. Whether you do graphic, web, mobile app design or a little bit of everything, here are some apps we think will help take your career to the next level.
Trello: Powerful Project Management With an Intuitive UX
The autonomy of working as a freelance designer is a wonderful job perk, but it comes at a cost. While in-house designers can fit into the workflow of the company and just focus on design, freelancers really need project management skills. With each new client, you're stepping into a company culture you don't know, where you may only have access to one or two stakeholders out of a complex project team.

That means if your point of contact isn't giving you enough information or is hard to get ahold of, you can't just contact a coworker to clear things up. You need to take responsibility for making sure your role is well-defined within your team and project info is always up to date — because if something goes wrong as a freelancer, you'll probably take the blame, even if it's not your fault.
Trello is an ideal project management tool for freelance mobile app designers looking to get organized and track their projects. It has a visually appealing and intuitive Kanban-style interface, which combines ease of use with surprisingly powerful project management functionality. Your project is organized in lists which sit on a Trello board — basically, a visual corkboard. Lists are made up of cards, which can contain their own lists, along with notes, attachments and images, dates, and other data.
This format lets you see an overview of a complex project at a glance, then drill down to tackle component tasks. Projects sync in real time across devices, offering a single source of truth for everyone in the project. The interface also makes it easy to reorganize data, or adapt to changing project requirements — you can rearrange projects simply by dragging cards onto other lists.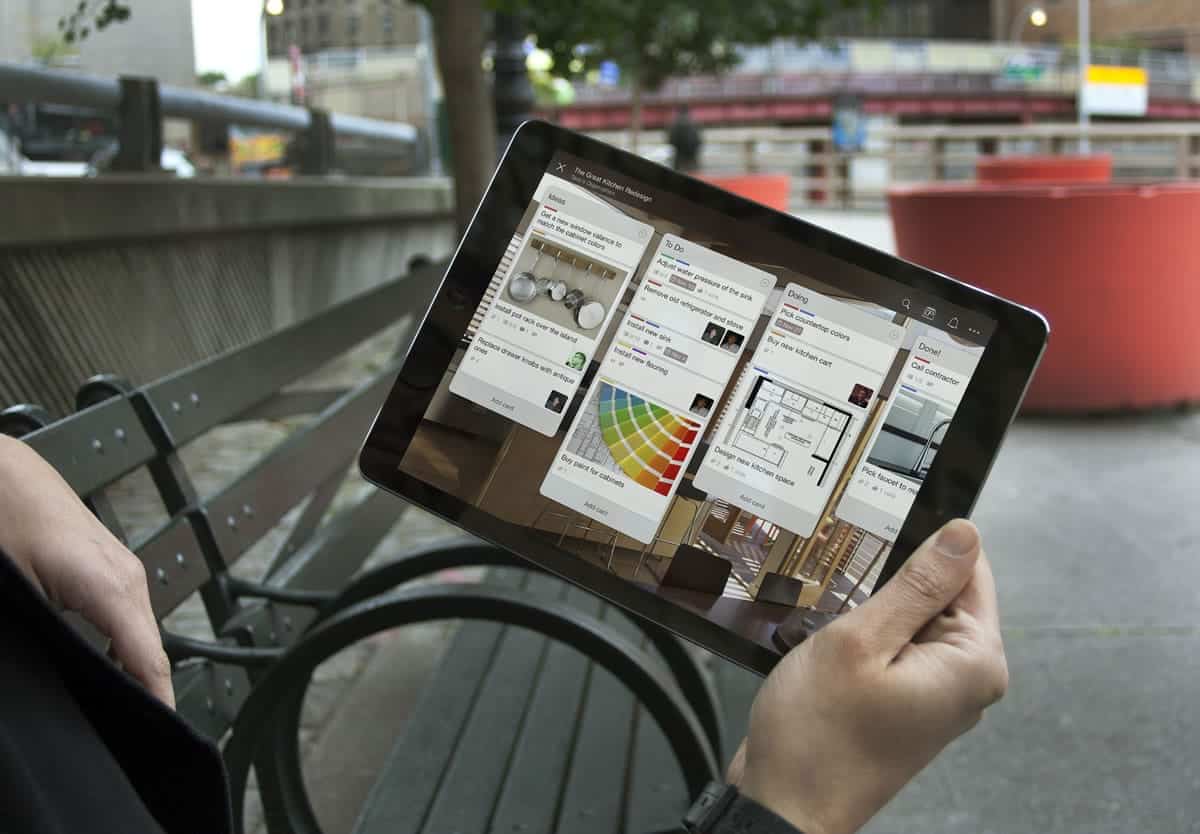 Off the shelf, Trello has plenty of functionality for most freelance designers. It also offers an API and an extensive range of add-ons called "Power-Ups," which can customize Trello to better fit your needs. Integrations get Trello talking to the other software you and your client depend on — for example, by attaching Dropbox or Google Drive files to cards, exporting data to Excel, or even turning Gmail threads into cards.
Other Power-Ups add new organizational methods, such as flowcharts and tree-style visualization, or additional features, like customizable buttons, screenshot annotation, and time tracking. These features give Trello the power of a much heftier project management app, with the ease of use of a lightweight, whole-team tracking tool.
Freedom Blocks Out Distractions
You're doing some research for a client when you find the most beautiful mobile app design, and you just have to share it. You post a link on social media, and start scrolling through your feed without really thinking about it — you might as well catch up on what your friends are up to while you're there, right? Before you know it, two hours have passed and you've totally lost your train of thought with nothing to show for your time. Does this chain of events sound familiar to you?
We've all been there. The Internet is filled with distractions that can suck up your time as a freelance designer. Fortunately, you don't have to worry about giving into temptation anymore. Freedom can say "no" for you.
Freedom is a powerful tool to block out distractions, enabling you to focus on getting your work done, or take a much-needed time out from your tech. It turns off websites, apps or Internet access based on the parameters you select. You can activate blocking on the fly, or schedule it ahead of time to help you stay on task during work hours.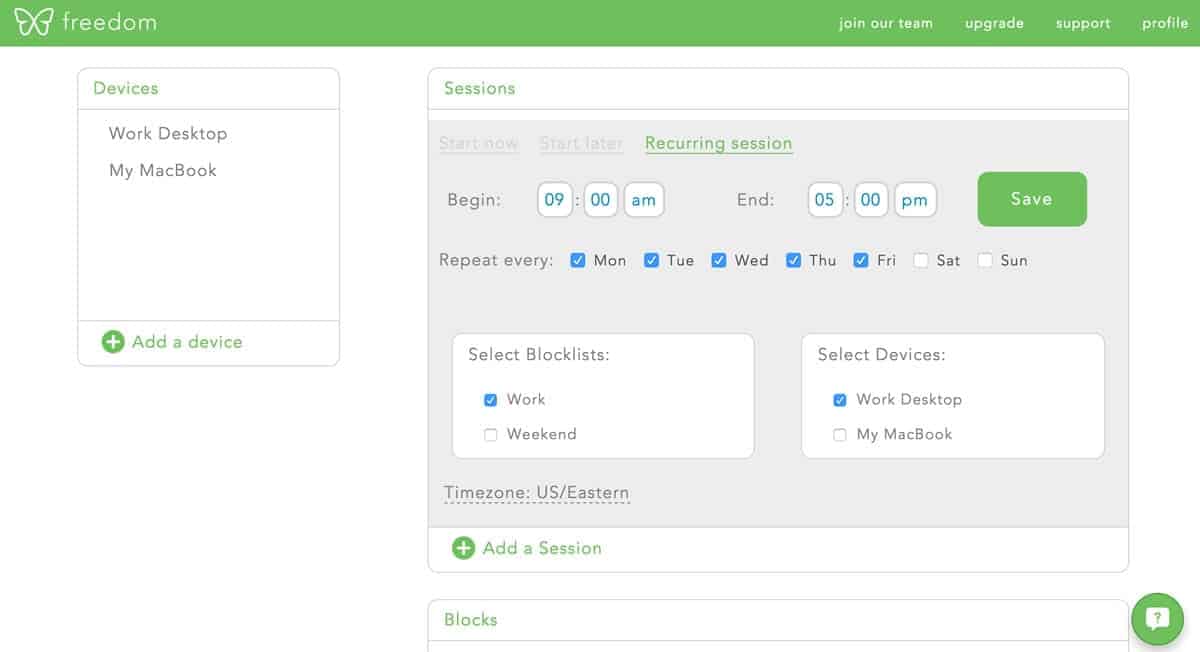 One of Freedom's greatest strengths is its ability to keep you distraction-free on days when you'd rather do anything but work. It syncs across all your devices, preventing you from circumventing your own block by switching from your laptop to your tablet or smartphone.
If that's not enough to keep you on task, you can also use locked mode, which stops you from turning off locked sessions. That means if you schedule a four-hour work mode and half an hour later get distracted, the app won't let you play, "just one game" of Angry Birds.
Bidsketch Makes Proposals Easier and More Effective
Putting together bids is a chore for mobile app designers. It takes a lot of work to get the wording, formatting, and layout just right, and there's no guarantee you'll get any return on that work. Once you get enough proposals under your belt, you can usually save some time by copying, pasting and editing, but that comes with its own risks, like including the wrong information. And once you hit send, it's too late — that bid is sitting in your client's inbox, mistakes and all.
Bidsketch simplifies the process of bidding, so you can turn in better proposals in half the time. The team behind Bidsketch analyzed 25,000 proposals to find out what factors made for the most successful bids. The result was an app that does just one thing, but does it right.
The software has attractive, professional templates, along with optimized sample content and infographics designed around different industries and segments. Each template is packaged with thoroughly researched tips to help you narrow in on your target segment, wow your client, and even upsell the project.
Bidsketch also helps you close the deal after the pitch is finished, automating the process through client signing. It can display your pitch on your domain, setup automated messages for clients once they review the pitch, and even handle e-signing to make your proposal legally binding in the United States and abroad.

It also tracks client contact info and provides analytics so you can refine your pitches based on which ones are generating interest. That means freelance designers can spend less time wondering why their pitches aren't connecting and more time doing lucrative work.
Assembly Makes Design More Mobile
As a freelance designer, your mind is always churning with ideas. With a range of different client gigs and personal projects going through your head, inspiration can strike at any time. When it does, you need an app that's user-friendly enough to get your ideas down — even if all you have with you is an iPhone.
Enter Assembly, a free iOS vector art app by Pixite. Assembly bills itself as "graphic design for everyone," and is designed to be easy for non-professionals to pick up and start sketching. Users can build logos, icons, and scenes out of more than 180 included shapes (as well as hundreds more available as in-app purchases), using smart snapping to align shapes accurately, even on a small screen.
But beneath the simple exterior lies a fairly powerful app for freelance designers who enjoy working with vectors. Shapes can be rotated, flipped, and scaled at will, then grouped into more intricate designs, which you can then manipulate as a single shape.
Assembly can go beyond basic sketching too, with good color and opacity control, and the ability to layer, change your stroke width, and add shadows. Assembly also allows you to sync files between multiple devices, and export your finished designs as high-resolution PNG, JPG or SVG files, so you can finish them up in Adobe.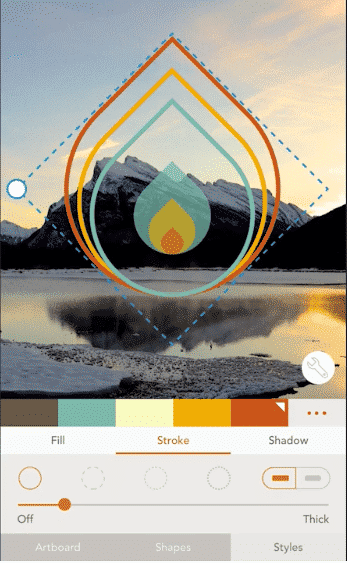 Assembly is probably the most useful Pixite app for designers, but they have a lot of other fun mobile app design tools. Check out Pigment, a coloring app for iOS and Android. It's basically a virtual coloring book for your tablet, which works with your Apple pencil, enabling you to fill in hundreds of included pages with a variety of brushes. It's a great way to blow off some steam after a tough assignment or a long week.
Compare Fonts Easily with Tiff
Whether you're designing a mobile app, building a website or just drawing a logo, the font needs to match the message. The right lettering not only helps with branding and emotional impact, it also improves readability and usability.
But choosing fonts can be a huge timesuck. Even if you're just using a standard list of fonts, you have hundreds of families to choose from, and the distinctions can start to blur after you page through a dozen options or so.
Tiff makes it easier to pick out the right font by visually contrasting them. The free, lightweight web app allows you to pick two fonts from the over 800 font families, which are displayed in cyan and magenta. Tiff displays any four characters you choose, either side by side or overlaid, making the difference very clear. It's not the most powerful app, but it does what it's designed to do well, with minimal fuss.
Typography Insight: Everything You Wanted to Know About Fonts
Every freelance designer knows a little bit about typography, but very few study the topic in depth. Typefaces have their own terminology and theory, and a complex history that goes back centuries, and learning it on your own can feel like too much work — especially when software automates so much of the work that historically went into typesetting.
But a deeper understanding of typography is still incredibly valuable for freelance designers — particularly for logos, signs and other tasks where every stroke and space needs to be perfect.
If you're ready to dive into the world of type, Typography Insight is a fantastic instructional tool. The app provides instruction on all aspects of typography. Looking for a refresher on the basic anatomy of type? It's got it. Want to train yourself in manual kerning? Check. Need to take a close look at the proportions of letters, or compare related typefaces? Typography Insight has you covered.
Proto.io Brings Your Mobile App Designs to Life
When it comes to selling your ideas, nothing beats a working prototype. Sketches and wireframes serve their purpose, but ultimately a prototype can bring your design to life in a way a wireframe never will. Proto.io is the ideal prototyping app for mobile app designers, able to go beyond simple mockups to build powerful, usable prototypes.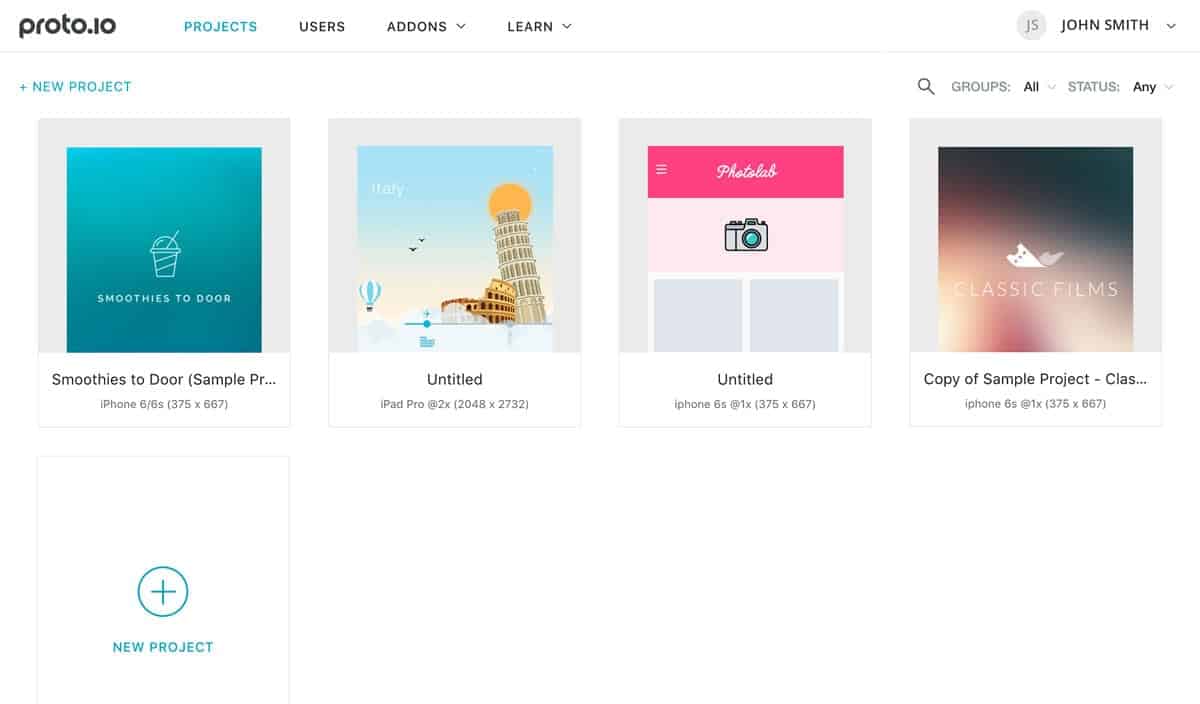 Proto.io is designed to fit into your mobile app design workflow, offering both Sketch and Photoshop integration. Designers can model complex interactions, animations and screen transitions, creating a user experience and flow that is virtually indistinguishable from the finished product.
Proto.io is accessible to freelance designers, but it is also an excellent tool within a larger, organizational framework. Our new Lookback integration adds powerful user testing features, allowing you to optimize UX in the prototyping phase, accelerating development and preventing glitches from derailing the product launch or imposing costly delays later on.
You can capture every user interaction on prototypes, get feedback from users, and even create walkthroughs and tutorials for the user with minimal setup. As a freelancer, that makes it easy to work with a team on any mobile app design project.
Proto.io lets anyone build mobile app prototypes that feel real. No coding or design skills required. Bring your ideas to life quickly! Sign up for a free 15-day trial of Proto.io today and get started on your next mobile app design.
Have a favorite freelance design app you can't live without? Let us know by tweeting us @Protoio!