It's an exciting time in the mobile app industry. Many technologies that were more hype than product have finally started to develop into real, usable products. As businesses embrace new technology, we're starting to see novel ideas hit the market.
We don't expect 2019 to be a year of major firsts, but for mobile app developers, it could be something even better — a year when all of the promising technologies that have inspired us start to come into their own, becoming a part of the everyday lives of millions and millions of users.
Here are six major innovations hitting their stride in 2019.
The Year of Mobile IoT
The Internet of Things (IoT) is not a new technology. From wearables to smart speakers, to connected cars, IoT devices are all around us. In 2018, some 3.6 billion connected devices were used daily. Adoption will almost certainly continue to increase in 2019. However, the big news isn't so much the growing number of connected devices, as it is the increasing opportunities they present for mobile app developers and entrepreneurs.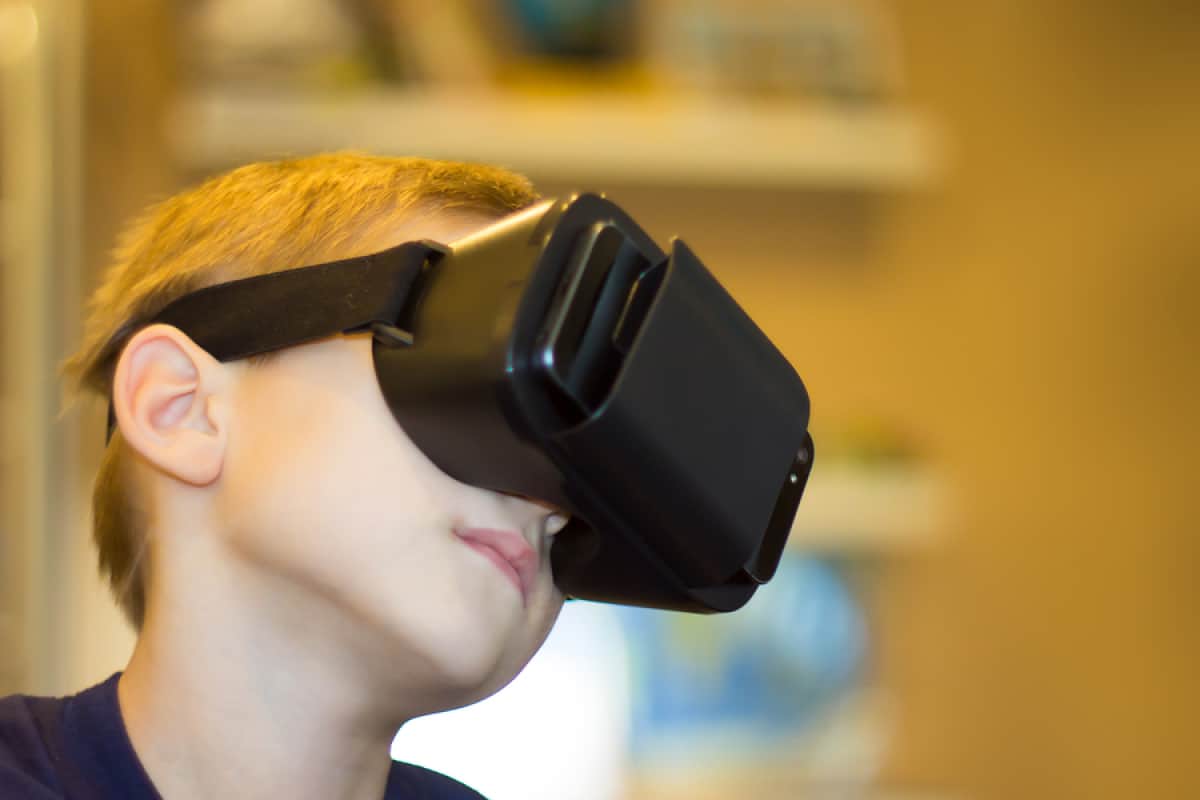 As technology has become widely available, the cost has gone down, and power and accessibility have gone up. As a result, there are a wealth of IoT tools available for developers, such as Android Things (formerly known as Brillo), Azure IoT, and Kaa — a platform with an open-source version available.
While flexible connected devices like the Apple Watch may never become as ubiquitous as the smartphone, growing adoption is making them an increasingly compelling target for developers. Apple Watch sales surged 50% in Q4 of 2018 and their closest competitor, Fitbit, sold 3.5 million units in Q3.
Even more impressive is the growth in industrial IoT investment, where a recent survey showed 45% of companies had adopted the technology, and another 22% planned to in the next year. Smart cities are also a major area of IoT innovation, accounting for 23% of all IoT development.
There are challenges for developers. The market is still extremely fragmented, and platforms like the Apple Watch and Fitbit are tiny compared to iOS and Android development. But in a fiercely competitive development market, IoT presents plenty of opportunity for developers willing to look for it. If you're ready to join the IoT mobile app development trend, check out our Apple Watch prototyping capabilities.
Wearables For Your Whole Body
While building software for platforms like the Apple Watch (or Fitbit) might be a good direction for developers, the most exciting mobile app development trends are in more novel forms of wearables.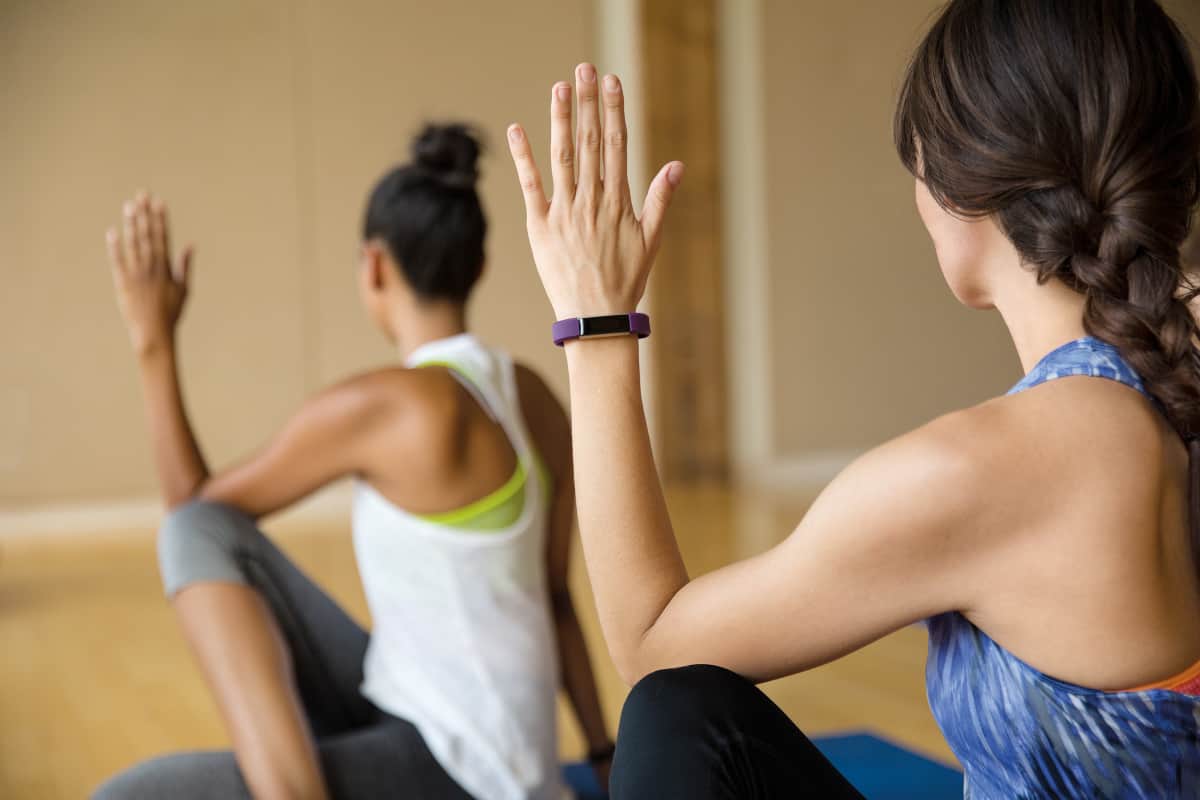 One company pushing the limits is Seismic, which introduced what they referred to as "Powered Clothing" in 2018. This clothing uses robotic components to complement the user's own movements, augmenting the user's strength and promoting good posture.
While Seismic has only had a limited release, other companies are executing similar ideas on a wider scale. One wearable that we wouldn't have seen coming is the smart pacifier, which can monitor a baby's temperature, automatically log the data in your Android or iPhone, and even alert parents of a fever.
Other wearable tech can log sleep cycles, detect signs of breast cancer early, and enable people to condition themselves out of bad habits (assuming Pavlovian conditioning via a shock collar is something you want to subject yourself to).
As newer wearables become more mainstream, mobile app developers will play a key role in creating smarter devices. While many wearables will be developed as standalone devices, it's likely that many will rely on connectivity with a smartphone for some of their functionality. That's where mobile app developers can step in to make a difference — as usability is core to developing a wearable that people will actually, well, wear.
Virtual and Augmented Reality Will Become a Bigger Part of Everyday Life
The practical uses for VR and AR applications are innumerable. Virtual, augmented, and mixed reality (MR) have been used in everything from teaching to overcoming PTSD, to helping aircraft electricians handle the complicated wiring in airplanes. However, adoption has been gradual, partly due to technical limitations.
One of those limitations is the portability of the hardware. Although virtually anyone with a smartphone can use mobile VR, the high-end headsets from makers like Oculus and HTC have (until recently) required the user to be tethered to a powerful computer, and VR systems have generally required a room that's been specially prepared for the experience, with cameras to track the user's position.
MR systems have also been limited by technology, although that is starting to change with systems like the Microsoft HoloLens.
In the AR and MR realm, another limit has been computer vision. It's one thing to create AI software that can recognize your head and put bunny ears on you while you chat. It's quite another to make software that can dynamically recognize objects out in the world.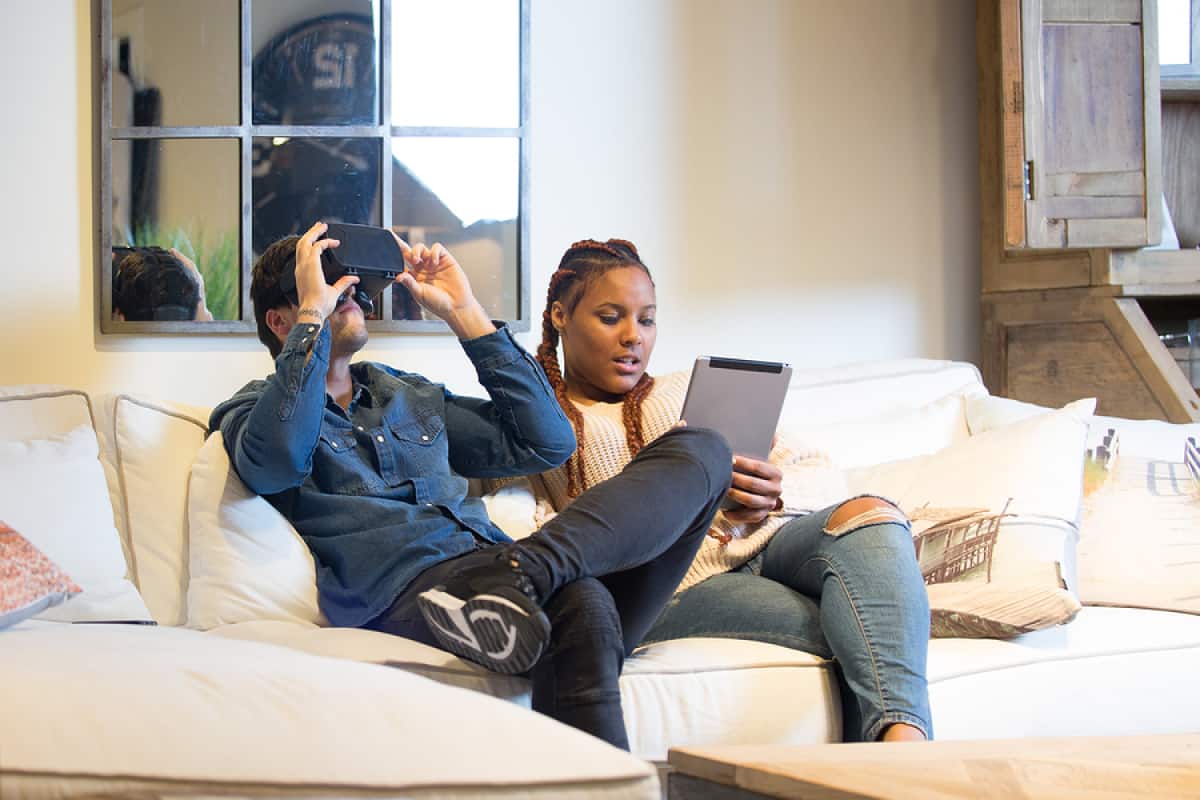 But those technological obstacles may soon be a thing of the past. On the hardware front, both HTC and Oculus have developed standalone headsets. In the case of the Oculus Quest, users will have the same head and hand tracking functionality as the Rift at a stunning $399 price tag.
At the same time, AI has been growing by leaps and bounds, opening new practical applications for augmented and mixed reality, such as Google's AR microscope that can help pathologists spot tumors. Other organizations are using MR technology for training, including Walmart, who uses the Oculus Go to train employees in everything from customer service to compliance to the Army, which is adapting the Microsoft HoloLens to aid soldier training.
For mobile app developers interested in XR technologies — particularly for practical applications — the opportunities are almost limitless. As more companies sink additional development hours into these new technologies, VR, AR, and MR will play an increasingly key role in how we work, learn, and play.
Mobile Commerce Will be a Locus of App Innovation
Mobile is already the top way we browse, communicate, and game. It was inevitable that it would become the primary method we use for online transactions. 451 Research puts it plainly, saying that "Mobile will increasingly be the first, and often the only, touchpoint retailers will have with a shopper."
In 2019, one out of every ten dollars will be spent online — and a large chunk of those dollars will be spent through a mobile app or through a site accessed via smartphone.
Making more personalized, convenient, and engaging mobile shopping experiences will be a top mobile app development trend throughout the year. Expect to see an explosion in branded apps as smaller companies get in on the action in an attempt to deepen consumer engagement and increase sales.
Some organizations will enable users to order and preview custom products, using a model similar to what Nike did with the SNKRS app. Others will focus on delivering a better overall experience to customers, such as by rewarding customer loyalty, automating reorders, and more effectively integrating online and in-person sales into a unified experience.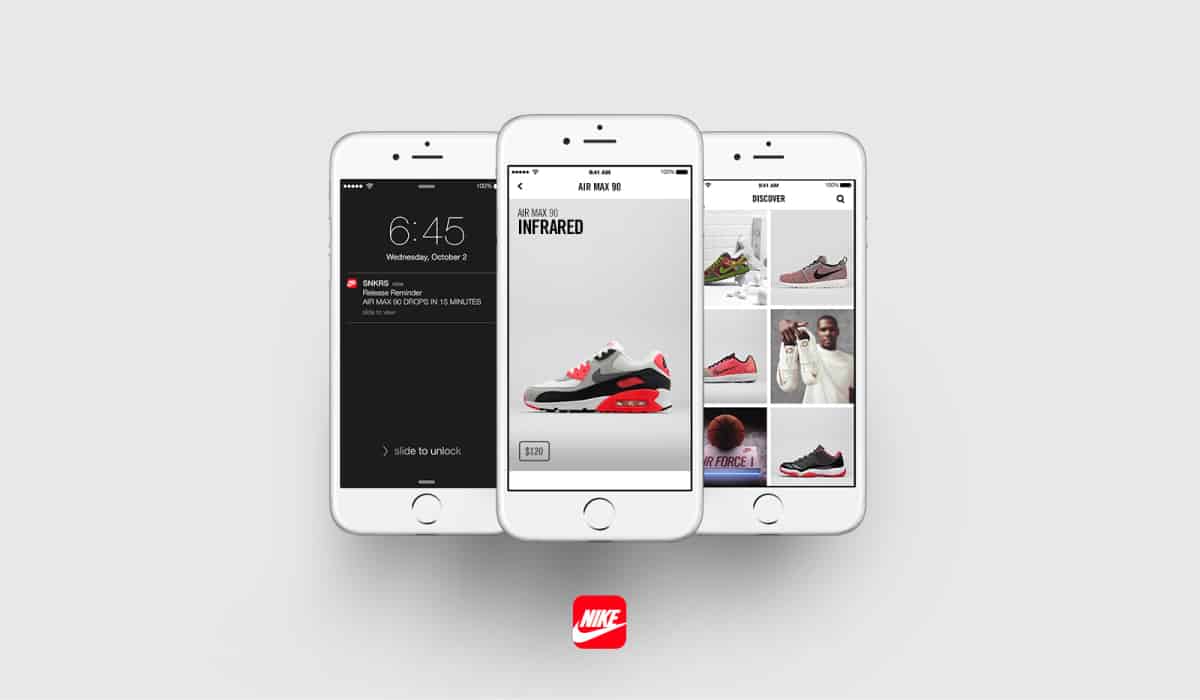 For mobile app developers in this space, the key to success will be knowing as much about your customers as you do about the industry as a whole. DIYers downloading an app from a local craft store might crave information about in-store and community events that wouldn't make sense for a major chain retailer, for example.
Conversely, an app making it easier to navigate product offerings will provide much more value to customers shopping at a big retailer than those looking for niche products in a specialty store. And speaking of navigation…
Beacons and Other Location-Based Tech Will Be More Important
What do augmented reality, mobile commerce, and IoT have in common?
They all benefit from location awareness. In 2019, that need for interacting with users based on their location will lead to major growth in the use of Bluetooth beacons. Beacons are simple, low energy transmitters that send their own unique codes to nearby users, enabling mobile app developers to trigger events based on proximity. Beacons aren't new, but like most digital technologies, early adoption didn't live up to the hype. Now, there are signs the technology is finally coming into its own.
We've seen some intriguing and successful deployments of beacons already — particularly to improve in-store customer experience. Macy's deployed beacons in 2014 to help customers identify the products they need. Their beacons will detect what part of the store the customer is in, and remind them of the products they usually purchase.
Target's app, by contrast, uses beacons as a navigational aid. Customers can see their position in a map of the store, and instantly find the location of items on their list, instead of having to track down a store employee for directions. And Sam's Club is working on a cashierless store, following Amazon's recent introduction of their Amazon Go store.
There are many beacon applications outside retail and marketing. They're extremely useful in home automation — for example, to turn on the lights when the user enters a room. They're also great for self-guided tours, and anywhere else visitors might need information about their surroundings.
One thing software developers should keep in mind is that not all proximity technology requires beacons. For example, Mingleton, which helps strangers match with other people in the same room with them, uses native iPhone technology to detect other users using the iPhone's own Bluetooth capabilities.
However, beacons are useful in their ability to create a permanent reference point to trigger events. Whether you're building a store app or a mobile scavenger hunt, or just customizing your own home, consider the capabilities of beacons in 2019.
Cross-Platform Gaming
Battle Royale games made a big splash in 2018, with both Fortnite and PlayerUnknown's Battleground (PUBG) becoming huge hits. But for mobile app developers, one of the most interesting aspects of this trend was the cross-platform functionality. PUBG allows Android and iOS players to compete in the same arena. Fortnite went even further, enabling smartphone users to compete head-to-head with console and even desktop users.
There are some obvious drawbacks to this approach. Different platforms have different control mechanisms, which can put some players at a decided advantage. However, careful playtesting, optional single-platform play and other techniques can minimize this imbalance, bringing an entire audience together for a single experience.
Of course, Fortnite and PUBG weren't the first cross-platform games — not by a long shot. Rocket League supports full cross-platform play, and a growing list of games from Minecraft to Street Fighter V have at least some cross-platform play.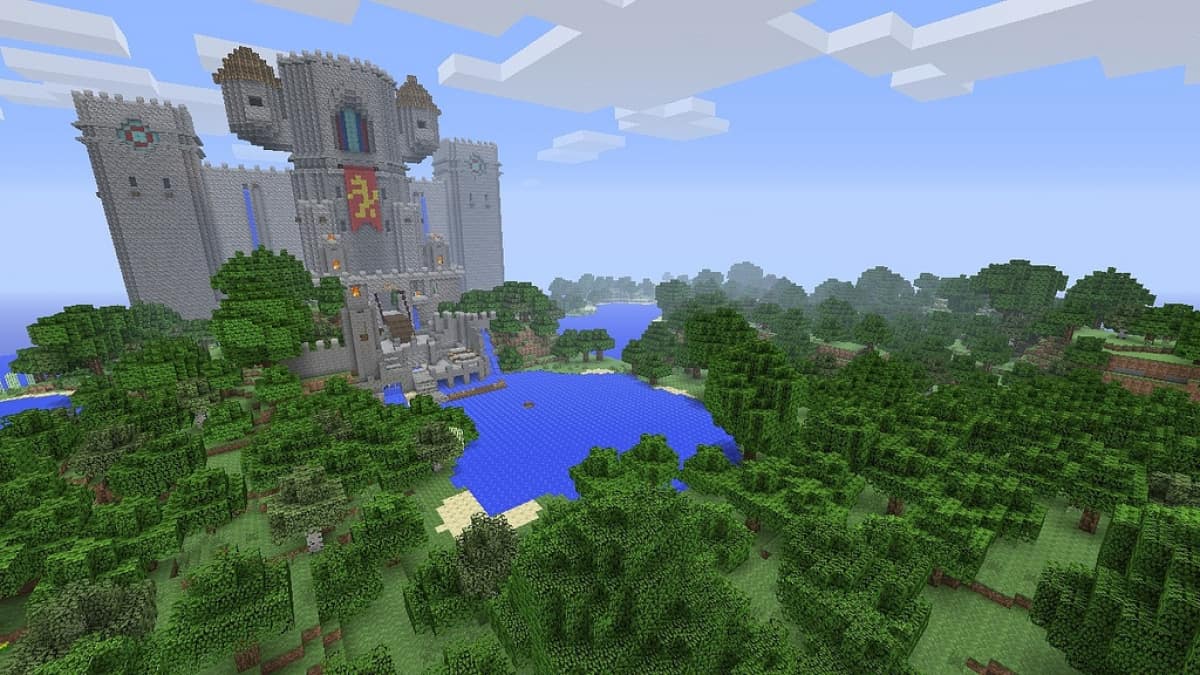 The PS4 has taken things one step further, with innovative games that use multiple platforms at once, enabling players to turn their smartphones into versatile gaming controls. PlayLink offers a range of interesting apps, from classic arcade-style mini-games to the cinematic experience of the narrative-driven thriller, Hidden Agenda.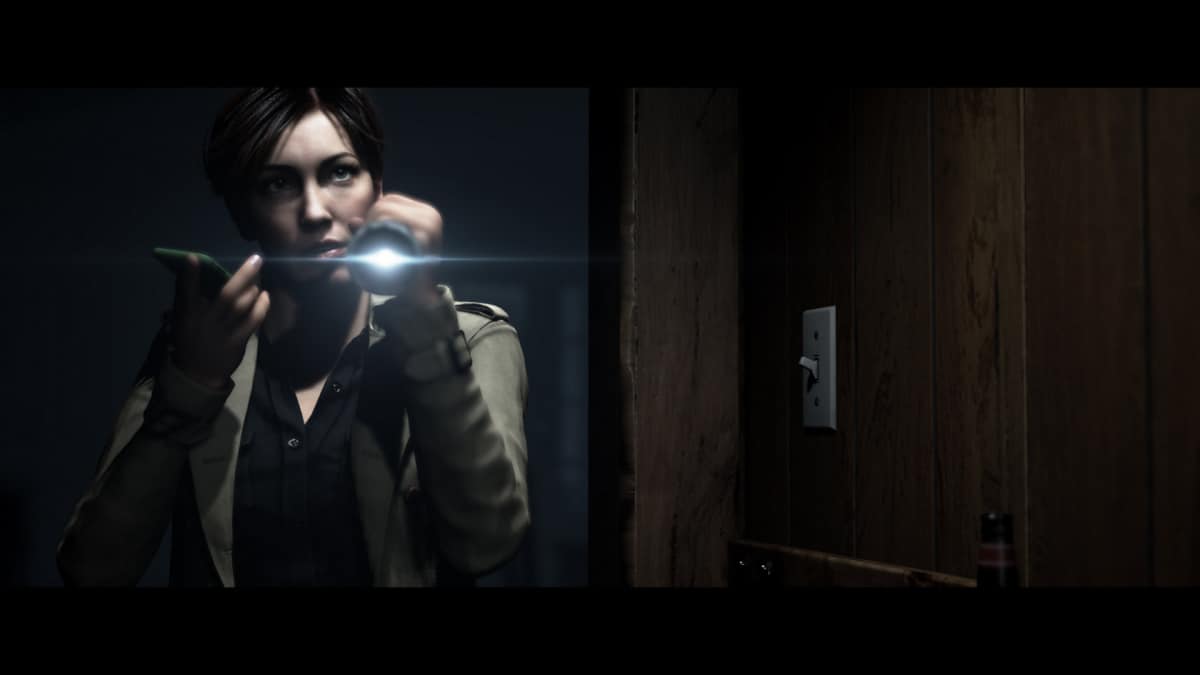 In 2019, this mobile app development trend will start to break down the traditional barriers between mobile, console, and PC, profoundly altering the gaming landscape. As players are less and less divided by platform, there will be new opportunities for multiplayer experiences, from in-person couch co-ops to brutal online battles. Flexible developers will be able to benefit from a wider, more diverse audience, finding new niches that may not have been feasible on a single platform.
However, one challenge for developers specific to this trend is the need to quickly develop an app that works across many different platforms. Platform-specific games aren't going away anytime soon, but as consumers get used to being able to challenge all their friends, they'll start to expect it. That complicates development and testing — you have to make sure your iOS game isn't an Android dud or vice versa.
As a result, the ability to build and test a single prototype across multiple platforms will be an even bigger advantage for developers in 2019. Proto.io provides this capability in spades, with a browser-based testing experience that works across iOS, Android, and even VR devices like HTC Vive, Oculus Rift, and mobile-based VR setups like Gear VR and Google Cardboard. That cuts your design and development costs, accelerates your timeframe, and helps you offer users a great experience, no matter what device your users have.
Whatever Your Goal, 2019 Is the Year to Make it Happen
From hardware limitations to artificial intelligence shortcomings, we've seen barrier after barrier fall over the past year. Whether you're interested in building a wearable device to improve health, a VR training app, or a great new mobile game, the tools and technology are there, and the audience is ready. We hope you bring your greatest ideas to life this year.
Proto.io lets anyone build mobile app prototypes that feel real. No coding or design skills required. Bring your ideas to life quickly! Sign up for a free 15-day trial of Proto.io today and get started on your next mobile app design.
Have a mobile development trend you're excited about? Let us know by tweeting us @Protoio!