Good mobile app designers make the most out of technology, but truly disruptive designers fundamentally change the way we use that technology. We're talking about apps that bring out possibilities in a device that nobody had thought of before. Think Siri, who turned the smartphone and tablet into personal assistants (complete with a spunky personality), or Google Maps, which transforms your phone into a turn-by-turn navigator — complete with traffic updates.
But you don't have to be a larger-than-life tech juggernaut like Apple or Google to turn a smartphone, tablet or wearable into a truly transformative experience that pushes the boundaries of what we think tech is capable of. In fact, these six mobile app designers are completely rethinking the way we use mobile apps and devices:
1. Wonder Workshop is changing the way kids learn with mobile apps and robots. (Yes, robots!)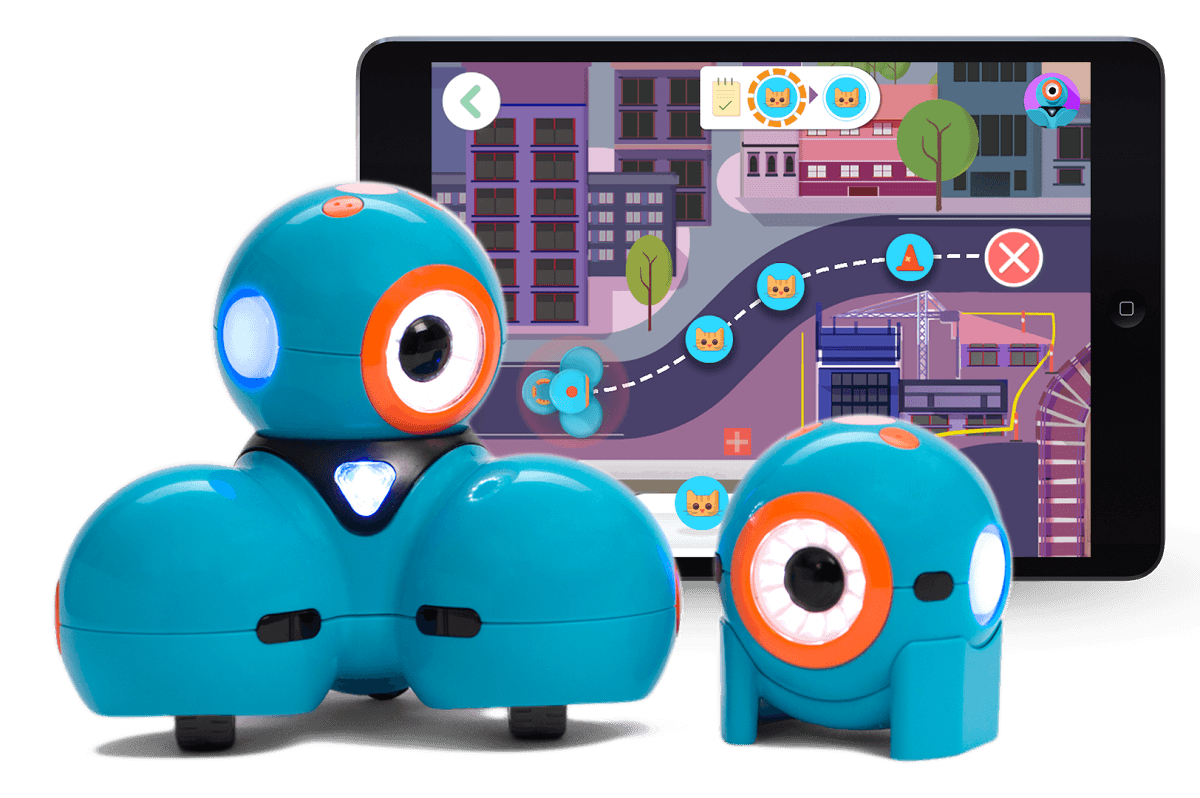 Saurabh Gupta, Co-Founder and CTO at Wonder Workshop (@WonderWorkshop), doesn't just want to create great apps. Gupta wants Wonder Workshop's apps to create great mobile app designers and coders, and start them young.
How do you get kids to want to learn how to code? Robots help.
"Wonder Workshop offers four apps — Go, Path, Blockly and Xylo — that teach coding to kids through programming physical robots. It's education meets play-time, using technology to bring the two together," says Gupta.
These robots are creating the scientists, engineers and even mobile app designers of the future, says Gupta. "Wonder Workshop's robots, Dash and Dot, not only teach kids how to code and program, but they make coding enjoyable and easy to understand for its users, bringing STEM (science, technology, engineering and mathematics) to life for children in grades K-5."
2. NetVibes makes the user a god of their own Internet of Things
.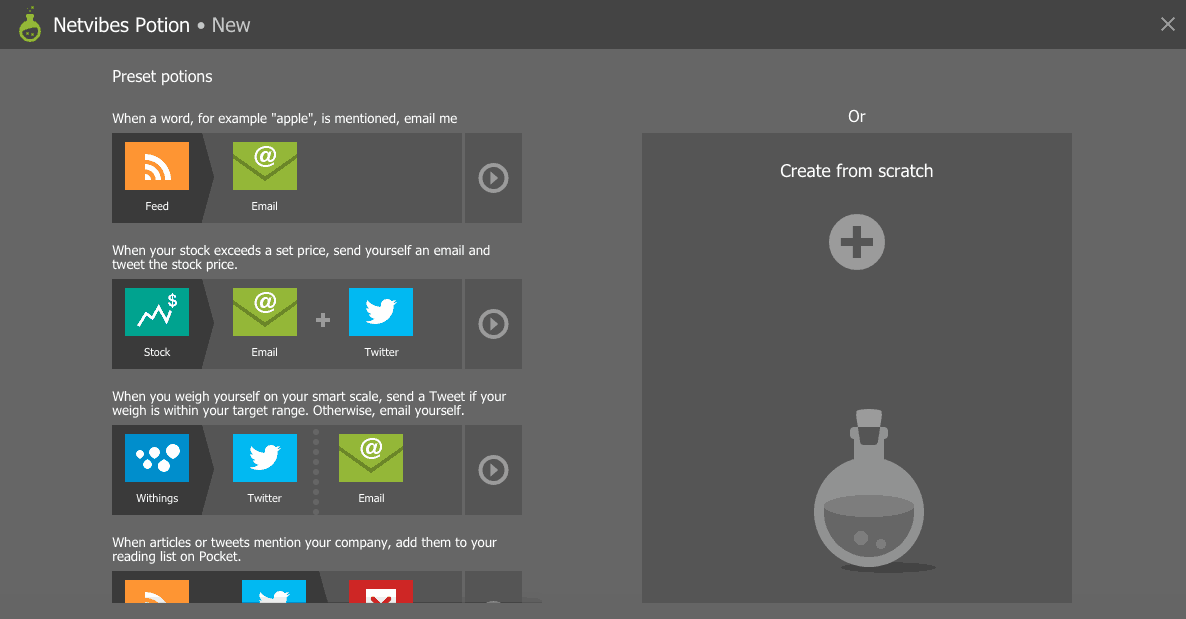 The Internet of Things shouldn't just be a network of intelligent household items, according to NetVibes (@netvibes), a dashboard intelligence platform and the firm behind Dashboard of Things.
We spoke to Kim Terca, PR, and marketing lead at NetVibes, about their app and their particular vision of artificial intelligence and the Internet of things. "When people think of artificial intelligence, they might imagine apps closing the windows when it rains or reminding you to take allergy medicine when pollen levels are high," says Terca. "We think that reality is already here with Dashboard of Things."
Dashboard of Things is an online dashboard that allows anyone to automate and control all apps, smart devices, activities and data from a single dashboard — no tech no-how required. You design a custom "Potion" by dictating what action a certain event should trigger, and the rest, says Terca, is magic.
"For example, you can easily create a Potion that tells your device to check the weather, and if it's going to rain, to post the forecast on Facebook and send you a text telling you to bring an umbrella," says Terca. "Or you could create a Potion that can tell when your Parrot Flower Power detects low moisture in the soil, then send a Pushbullet notification to all your devices, as well as your email, reminding you to water your plants."
3. Kaleidescape is disrupting home entertainment.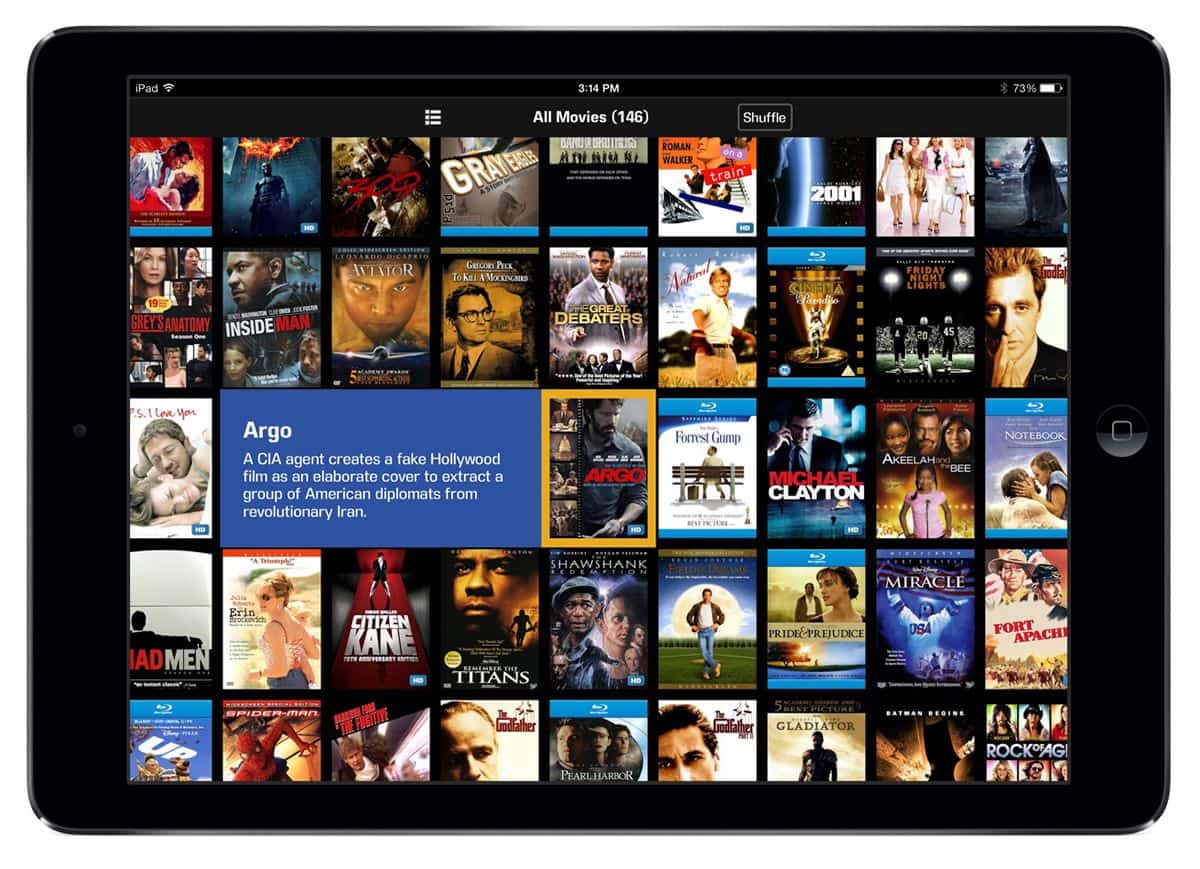 The Internet of Things doesn't always have to serve a practical function. It can also be harnessed for entertainment, says Brianna Politzer Stevens, Director of Demand Creation at Kaleidescape (@kaleidescape).
"Kaleidescape, which makes high-end home-theater video components, uses the iPad in a unique way. It's actually integrated into the user interface of our product," explains Stevens. "You use the iPad to order movies (which then automatically download into the video players, which are separate pieces of hardware), and you use the Kaleidescape app as a remote control for the movie players and servers."
With Kaleidescape, you can use your iPad to order a movie from anywhere. Let's say your coworker can't believe you haven't seen Max Mad: Fury Road yet, and raves about the film over lunch. If you have your iPad on you, you can use it to download the movie to your Kaleidescape box, so it's ready to watch on your TV when you get home.
Plus, you'll get to see it in HD. "We do not stream movies. We play them back locally. Our movies are extremely high quality video (same as a Blu-ray disc, which is the highest quality video on the market today)," says Stevens, who sees a need for HQ video in a world of Netflix throttling. "In fact, there's no other source for Internet delivery of this type of high-quality video content for local playback."
Ultimately, Stevens sees Kaleidescape as marching into a more connected future. "I think this is a preview of things to come, because increasingly, we are using tablets and smartphones to control things in our homes," says Stevens. "We can already set our home alarms, thermostats, music and other home features from mobile devices. I expect that in the future, we'll use mobile devices to preheat the oven or turn the slow cooker off."
4. Mollejuo is your whip-smart personal travel guide
.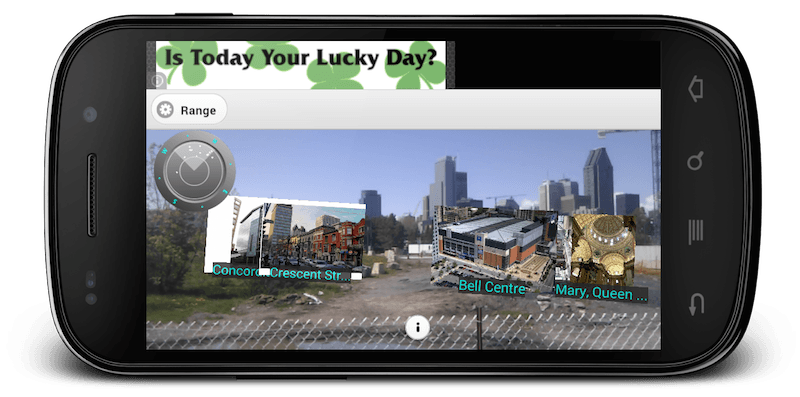 You know that terrifying feeling of being hopelessly lost in a new city? Joanan Hernandez, founder of Mollejuo Software (@mollejuos), wants to make sure that doesn't happen again.
"We think augmented reality (AR) is fundamentally changing the relationship with people, their smartphones and the physical world around them. Geolocated AR is a new way of displaying information on mobile phone and tablets," says Hernandez. "This technology is allowing people to better guide themselves, by easily seeing in real life where a point of interest (POI) is located. This way of finding a place simply wasn't available before. Between GAR and wearables, mobile app designers will make locating POIs so easy, it becomes second nature."
These mobile app designers include Mollejuo, a mobile platform that uses geolocated AR to help guide travellers in unknown cities. "Mollejuo helps people find city icons and landmarks in a more human way, without using maps," says Hernandez. "The objective is to help guide people on these cities unknown to them, but these apps can also be helpful to locals."
5. Can't find a wingman for Friday night? There's an app for that
.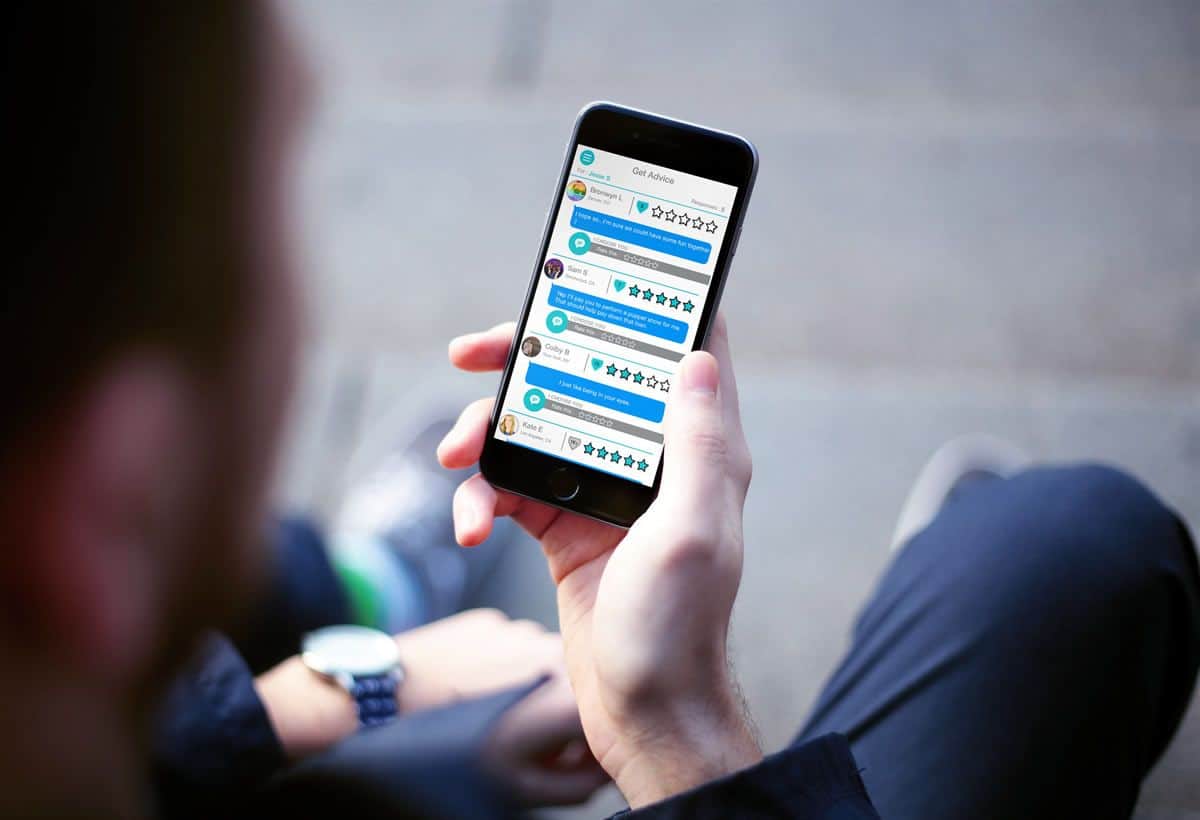 There are plenty of dating apps out there, but can they feed you the right line? Ray Christian, Co-Founder of Textpert, thinks digital dating should be a little smarter.
"The future of app design is a more seamless connection of humans, technology and crowdsourcing that takes advantage of the frictional availability or our peers," says Christian. "Most people don't have a full day to sit around and help you, but many people have 30 seconds, 5 minutes, or an hour — and that's where Textpert comes in."
Textpert allows you to get on-demand advice on what to text back your crush, whether you met them at a party, a bar, a dating app or at church. "We are the first technology product that helps you actually set up dates, while the other apps like Tinder, Hinge, and Happn just help you match," says Christian.
Could crowdsourcing improve your dating game? The app designers at Textpert think so — but they're not stopping there. "The next phase, albeit fairly far off, will be with algorithms that interpret conversation and process intuition that will help us communicate via email, text and other forms of written messaging," says Christian. Falling in love doesn't get much more sci-fi than that!
6. Monkey Mojo Games is helping kids catch air
.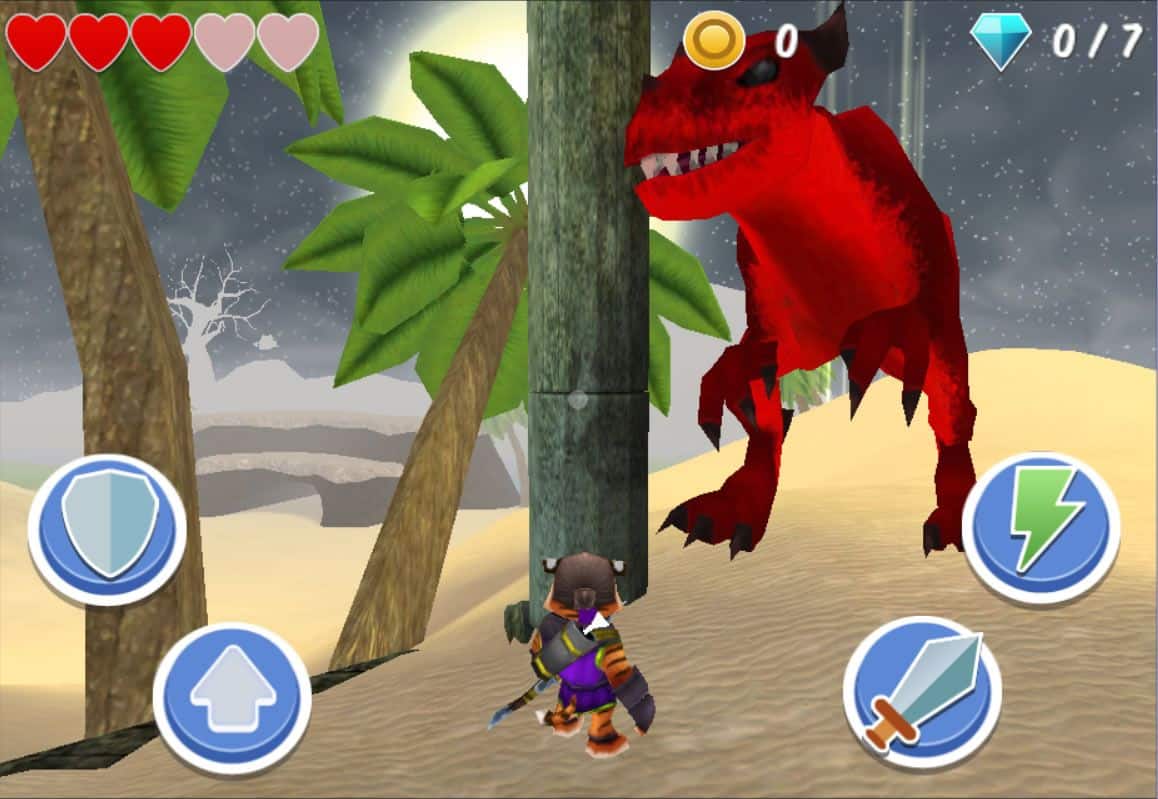 "Games that move you" is the tagline for these mobile app designers, and they mean that literally and figuratively. Educator Marc Major, co-founder of Monkey Mojo Games (@MonkeyMojoGames), wanted to build something to bridge the gap between mobile gaming and physical fitness. The challenge? Making it fun.
"As a teacher and uncle of a dozen nieces and nephews, I got tired of watching people sit in the same position for hours as they played games on mobile smartphones — games which ended up making them neither mobile nor smart," says Major.
With this goal in mind, Major found a partner and invested more than a year developing  free mobile game "Treasure Dash: Race for Lost Wonders". "Treasure Dash puts players in a 3D virtual reality world on an iPhone or iPad, and forces them to move their whole bodies in order to play," says Major. "It's a bit like the Oculus VR, only our solution is not uncomfortable or expensive, and playable anywhere."
Monkey Mojo Games proves that mobile gaming need not glue one to the couch. Getting your kids to be more active may start with a simple appstore download.
Toward a Smarter Mobile World
Great mobile app designers don't necessarily have to push the boundaries of technology, but as these game-changing apps prove, it certainly doesn't hurt. Which mobile app designers do you think should be on this list? Tweet us @Protoio and let us know!
And remember: innovative mobile apps begin with innovative prototypes. Even if you've never created an app in your life, don't know a lick of code and can't tell the burn tool from the lasso tool in Photoshop, you can create a great-looking prototype with Proto.io. Using a simple drag-and-drop interface, experienced mobile app designers and novices alike can bring their most boundary-shattering app ideas to life, from games and dating apps to stunning wearable creations.
Sign up for a free trial of Proto.io today, and join the ranks of the mobile app designers changing the world of technology.