It's not easy to build a company from scratch. You need excellent planning skills, financial savvy, an effective management style, killer work ethic and most importantly, a dynamite idea. In many cases, you also need a significant amount of investment capital, which means your idea needs to appeal to funders — it can't be in a market that is already saturated, but it also can't be so out there that no one with money recognizes how good it is.
But in a lot of cases, it's the really unique business ideas that end up making the biggest impact in the long run. Before ride sharing apps, your only options for hiring a ride were cab and limo companies, and it had been that way for as long as anyone could remember. Then, almost overnight, the entire transportation industry changed. Similarly, before supermarkets, you'd need separate trips for dry goods, fish, meat and greens. Then suddenly, you could get all your food in one place (and eventually, medicine, hardware and lots of other things as well).
Not every innovative business idea will shake up entire industries like the supermarket did, but there are a lot of creative entrepreneurs out there, shaking up their own markets in their own ways. Here are a few of our favorites.
Back to the Roots
Back to the Roots is a brand with a conscience. The 2009 gardening startup touts its "passion to Undo Food™ and reconnect families back to where it comes from through fun and delicious ready to grow and ready to eat products." Back to the Roots was founded by two UC Berkeley students, but its connection to education goes far beyond its origin. The company's organic, preservative-free cereal recently replaced Kellogg Company cereal in the free breakfast program of the New York City school district —the largest district in the country with 254,000 students.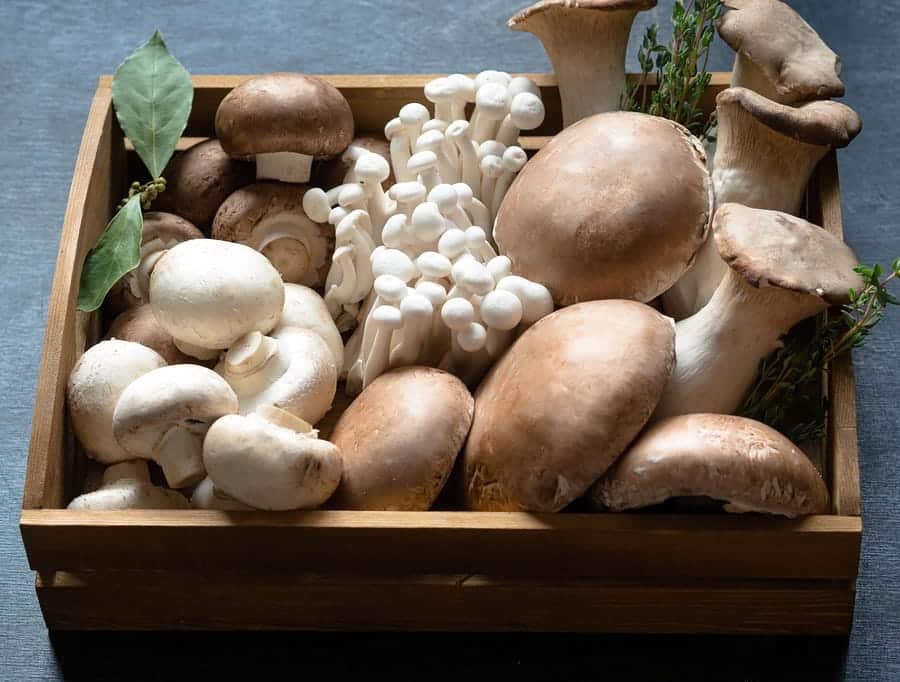 Think about that for a second. Back to the Roots convinced a school district with a quarter of a million students to switch from heavily processed cereal created by a food giant whose name is practically synonymous with cereal, to an organic product created by a Californian startup most people still haven't heard of. That gives you an idea of the kind of disruption they're causing in the food industry. The company also recently partnered with the rock band Fall Out Boy to provide gardening kits to students in Chicago elementary schools, and is is expanding its educational efforts into other major districts, including Dallas, Austin and San Jose.
But like so many other socially conscious brands, Back to the Roots didn't start with a cause — it started with curiosity. In 2009, co-founder Alejandro Velez was getting ready to graduate Berkeley with a lucrative Wall Street position, when something a professor said changed his life. The professor mentioned offhandedly "that you could grow mushrooms on coffee waste," which stuck with Velez. When he asked about it after class, the professor connected him to another student who had the same interest: class valedictorian, and future Back to the Roots co-founder, Nikhil Arora.
Together, they watched tutorials online, and planted mushroom spawn in used coffee grounds. They sold their first successful batch — one bucket of mushrooms out of 10 tries — to a local Whole Foods, impressing the regional produce buyer enough that they kept going and built their unusual business idea into a successful brand, selling mushrooms, grow kits and a growing array of other home indoor gardening kits and products.
In 2016, they partnered with North America's largest foodservice provider, Sodexo to provide gardening kits and curriculums to their first 2,300 classrooms. Not only do the students get to grow mushrooms and other plants and learn where their food comes from, they also have the opportunity to grow and eat their own food, which is shared with community food banks.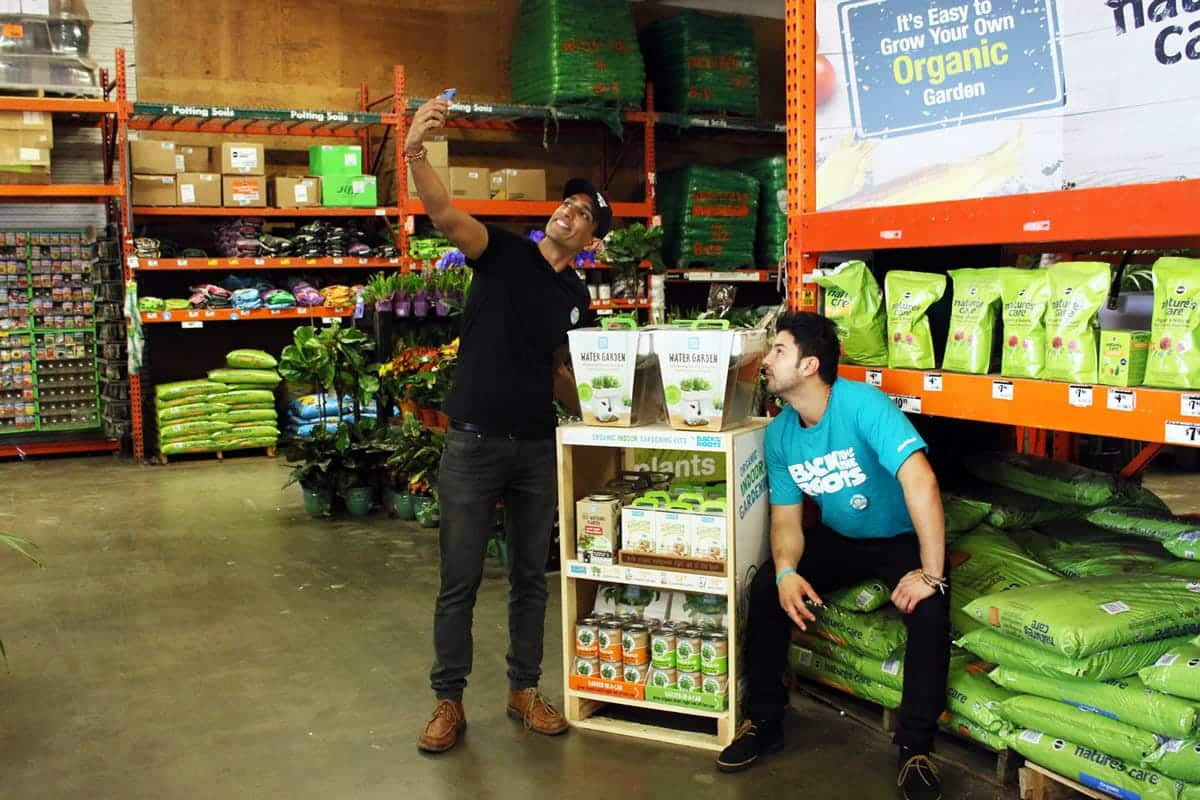 It seems like a fairytale, but Velez has overcome more than his share of tragedy along the way. He grew up in Medellín, Colombia, during a bloody conflict between government forces, paramilitaries, FARC rebels and other groups that lasted over 50 years. At just 8 years old, Velez was taken hostage along with his grandparents by FARC soldiers, who killed some of the other hostages before releasing them.

At 11, his mother moved him to a small town in Michigan. Velez spoke no English, at a school with no other Hispanic students. At 15, a doctor discovered a lump in his armpit — Stage II Hodgkin's lymphoma. The athletic student underwent four months of chemotherapy and lost all of his hair. Fortunately, he managed to battle cancer into remission with support from his classmates (including the whole basketball team showing their support by shaving their own heads) and returned to school and athletics, eventually making it to the men's tennis team at Berkeley.
However, it hasn't been all bad for Velez. He appeared on the "The Bachelorette" in 2012, where his job title, "Mushroom Farmer" earned him the top place in the Us Weekly listicle, The Most Ridiculous 'Bachelor' and 'Bachelorette' Job Titles Ever." Velez doesn't seem to mind the chuckles. Having his unusual business idea featured inspired a lot of curiosity, which was great for business.
Back to the Roots shows how important it is for entrepreneurs to believe in themselves and take risks. Velez and Arora didn't start off with a master plan — objectively speaking, they made a questionable decision by giving up lucrative careers to follow an unproven business idea. But if they hadn't been willing to take that risk, Back to the Roots would just be another idea that might have been.
Brightmont Academy
There's been a wealth of research on the effect of class size on educational outcomes. A 2013 study of the Quality Education Investment Act  — which lowered class size in California by an average of a little over 4 students per class — showed significant gains in language arts and even bigger improvements in math scores in grades 2-5. Those decreases in class size tend to affect students over the long term, as well. When Tennessee's Project STAR reduced class size for students in grades K-3, it improved not only scores but graduation rates. Nearly 90% of students (87.8%) with 4 years in smaller classes graduated high school, compared to 76.3% of students who weren't in the program. That's a 48.5% reduction in the dropout rate.
But the effects can be especially profound for students with special needs. Students with academic or behavioral problems and others who need special attention often can't get it in public schools, and may not fit in traditional private school environments either.
Ruth Wilson had a unique business idea based on taking the class size research to its logical conclusion. The certified school principal and board-certified educational therapist founded the Brightmont Academy as a private school for students in grades 6-12, where she currently serves as Director of Development across all the campuses.
"I founded this private school with the idea that many students need additional attention and instruction beyond what's available in a traditional classroom, so Brightmont Academy uses a one-to-one instruction model exclusively. Each teacher has just one student in each class and can customize all aspects of the educational program, including schedule, academic level, the pacing of instruction, even how many subjects a student studies at any given time."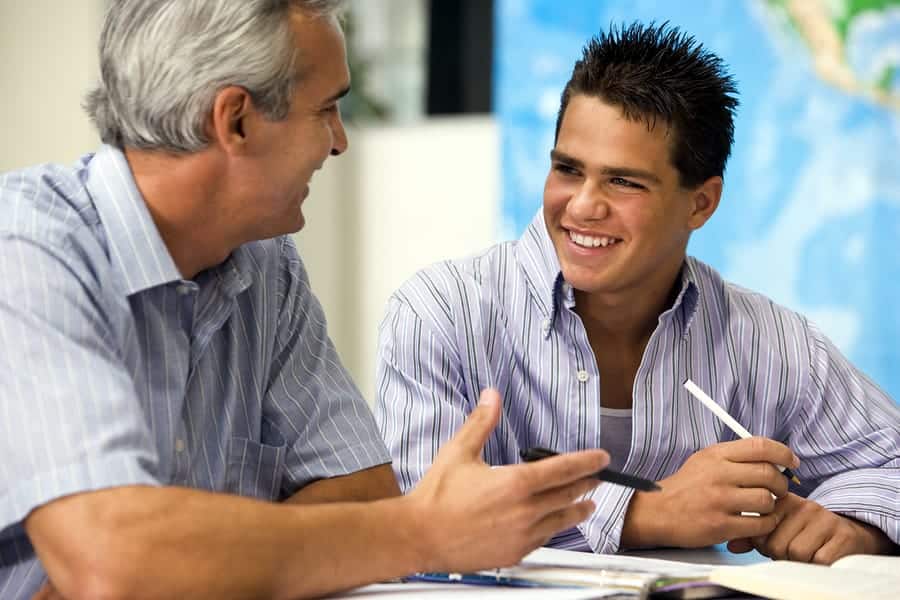 Ruth Wilson says Brightmont's one-teacher one-student instruction model lets it serve a wide range of students, "including those with learning disabilities and gifted capabilities, physical and mental illnesses, and unique opportunities that require intensive practice, performance, and competitive schedules such as students who are professional actors/actresses, musicians, and elite athletes."
Wilson didn't start as an entrepreneur or an educator, but a musician, earning a Bachelor of Music cum laude at the University of Tulsa. She taught music at a small school, and her passion for teaching led her to continue her own education, earning a M.A., a postdoctoral degree and a principal certification. Her teaching career gave her experience in a range of settings, from one-on-one instruction to traditional settings, with a range of students at different ability levels.
Seeing how much the right learning environment could help students, she founded the first Brightmont campus in Seattle in 1999, using her own home as collateral for a lease. Since then, Brightmont has grown steadily, and now boasts 11 campuses spread across four states, and has served nearly 4,000 students.
Experience is a powerful asset for entrepreneurs. Wilson built the Brightmont Academy based on her extensive training and successful career in education. In a culture that emphasizes outsider disruption, it's important to recognize how many great business ideas come from insiders, using what they've learned to make their industries better.
GoShare
When people think of the sharing economy, the first thing to come to mind is usually a huge, iconic company like Lyft, Airbnb or Uber. These companies will go down in history for the profound ways they've disrupted and transformed industries, and changed the way we do basic things like find a room to rent or take a trip across town. Many of them started off as well-funded projects by powerful investors with deep pockets, but some of them had humble beginnings, forged by tenacious entrepreneurs whose unique business ideas were their only asset.
Airbnb, a company now valued at $31 billion, was founded by two unemployed, nearly broke men in San Francisco, who decided to rent visitors a Bed and Breakfast spot in their house when they saw all the hotels in the area were booked for a big conference. The funders scraped by for almost two years, tweaking their business model and unsuccessfully courting a major investor before they finally started to take off.
Will GoShare be the next innovative business idea to shake up the sharing economy? It's too soon to tell, but it's already got a great origin story. CEO and Co-Founder Shaun Savage bought a new big screen TV, only to find that it wouldn't fit in his car. He ended up having no choice but to rent a truck to bring it back home. That's a big hassle just to transport one medium sized appliance. Not to mention the cost of the rental, insurance and gas. It was enough to make him wonder if there was a better way to do things.
Savage ended up teaming up with a partner to create an app to connect people who can provide moving services to those who need them. Drivers with their own cargo van, pickup or box truck can sign up as contractors, as "helpers" — people who want to assist, but don't have their own moving vehicles. Users sign up for the app, indicating a pickup and drop-off point, just like in ride sharing apps. Because GoShare moves items and not people, the process is a little more complicated, but still pretty straightforward. Users choose a vehicle, describe their cargo and get an estimate right from the mobile app.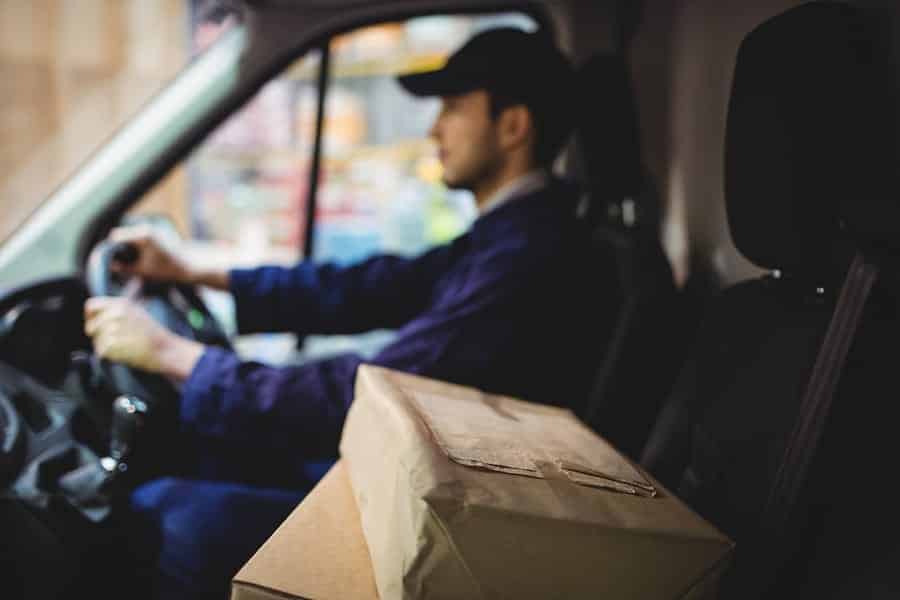 GoShare offers a lot of services outside of bringing appliances home from the store. They'll take your old washer to be recycled, donate your furniture to your local thrift store, or help you pass your old couch onto a friend. GoShare drivers are contractors, who keep 80% of customer fees.
The company screens them online, but also conducts phone interviews, background checks and vehicle inspections to make sure drivers are a good fit. At the moment, GoShare doesn't have quite the reach of an app like Lyft, but that's starting to change. They currently serve five metropolitan areas in California, including San Diego (where they were founded) and L.A, as well as Atlanta, and multiple New Jersey locations.
Although GoShare has continued to grow, its original business model wasn't the money maker they thought it would be. Their main source of revenue turned out to be businesses, not consumers. As Marketing Manager Travis Sevilla puts it,
"We learned early on that while everyone needs a friend with a truck, realistically they will only need them a few times a year at best. Instead we've become an on demand delivery provider for businesses such as Costco, Pier 1 Imports, and Ace Hardware."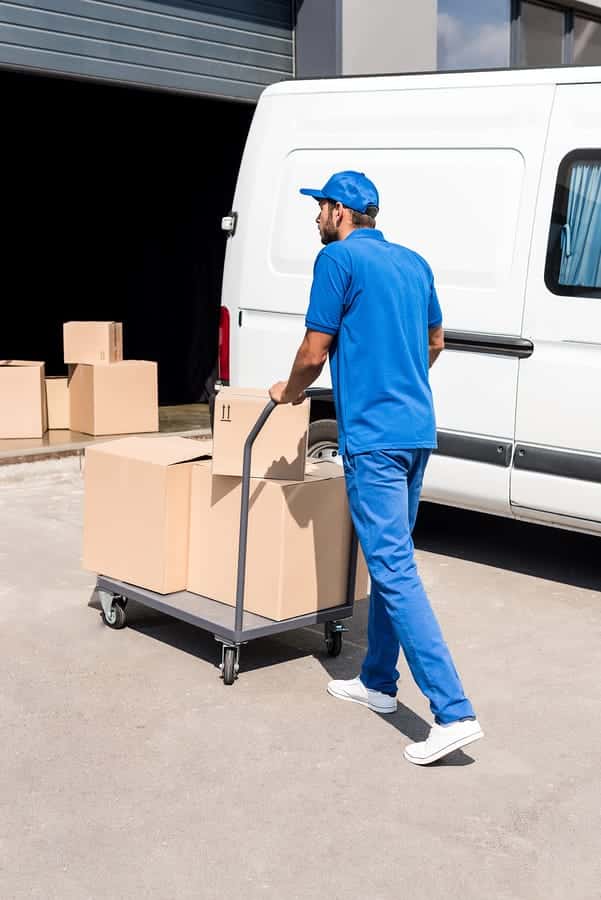 There's a lesson in how GoShare adapted their business model to their market. Savage's original idea wasn't quite right — there wasn't a whole lot of demand for movers for the average consumer. But by seeing where the demand was and reworking his business to fit that demand, Savage was able to build a successful startup.
Bring Your Unique Business Ideas to Life
Starting your own business is an adventure, and you never know quite where it's going to go. You could get that perfect idea from an offhand comment, or while loading your car. You could get boosts from strange places, like a reality TV show appearance, or find your business transforming into something unexpected and even more profitable. Whatever surprises your adventure gives you, we hope they're all pleasant ones!
Proto.io lets anyone build mobile app prototypes that feel real. No coding or design skills required. Bring your ideas to life quickly! Sign up for a free 15-day trial of Proto.io today and get started on your next mobile app design.
Do you have a unique business idea you'd like to share? Let us know by tweeting us @Protoio!