With winter coming to an end, it's time for the hibernating designers of the world to perk up and show the projects they've been working on. This month we have a great roundup of mobile app designs that have launched just weeks ago and others that have been mainstays in the app stores. Read on to learn more. 
Busuu is a busy language learning app that builds in a ton of lessons on the go. The blue and white color scheme offers a minimal backdrop for the complex study plans that will get you speaking a new language in no time. It follows a card-based design with pops of orange to give a bit of visual excitement. In addition to learning on your own, it even has a community of native speakers for each language you're learning so that you can practice outside of the lessons and maybe even make some friends along the way.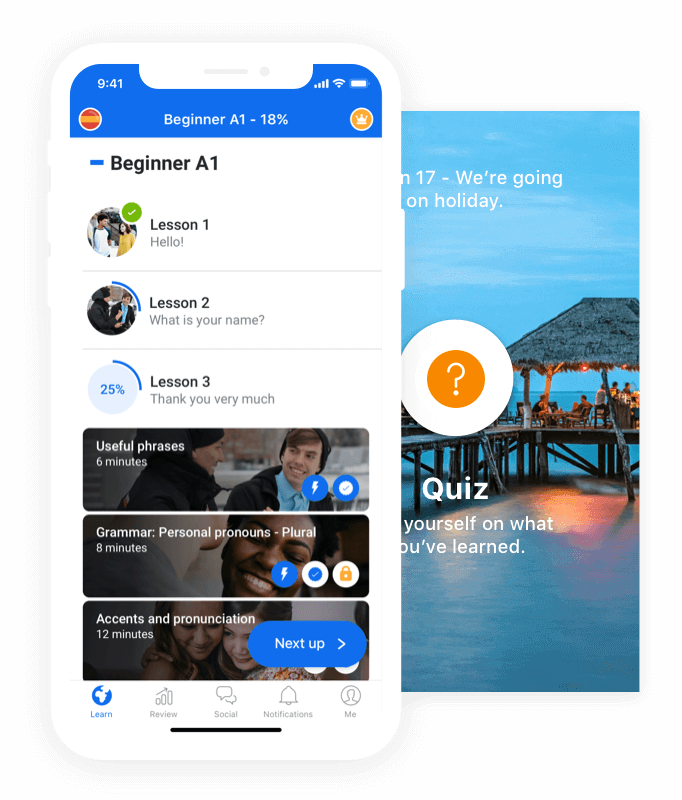 Source: Busuu
Once you've got your new language skills down, it's time to put them to good use out in the wild. By that we mean, plan a trip and explore the world! Skyscanner is a travel app that can help you plan a trip to anywhere your heart desires, and they even have a well designed mobile app to enable trip planning from anywhere. As with most travel apps we encounter, Skyscanner has lovely images of the destinations. Where they stand out from the competition is a simple graph that visualizes how prices could change for the flight in question if you wait to buy. Overall, the mobile app design simplifies the trip planning process with the help of a simple layout and pops of color.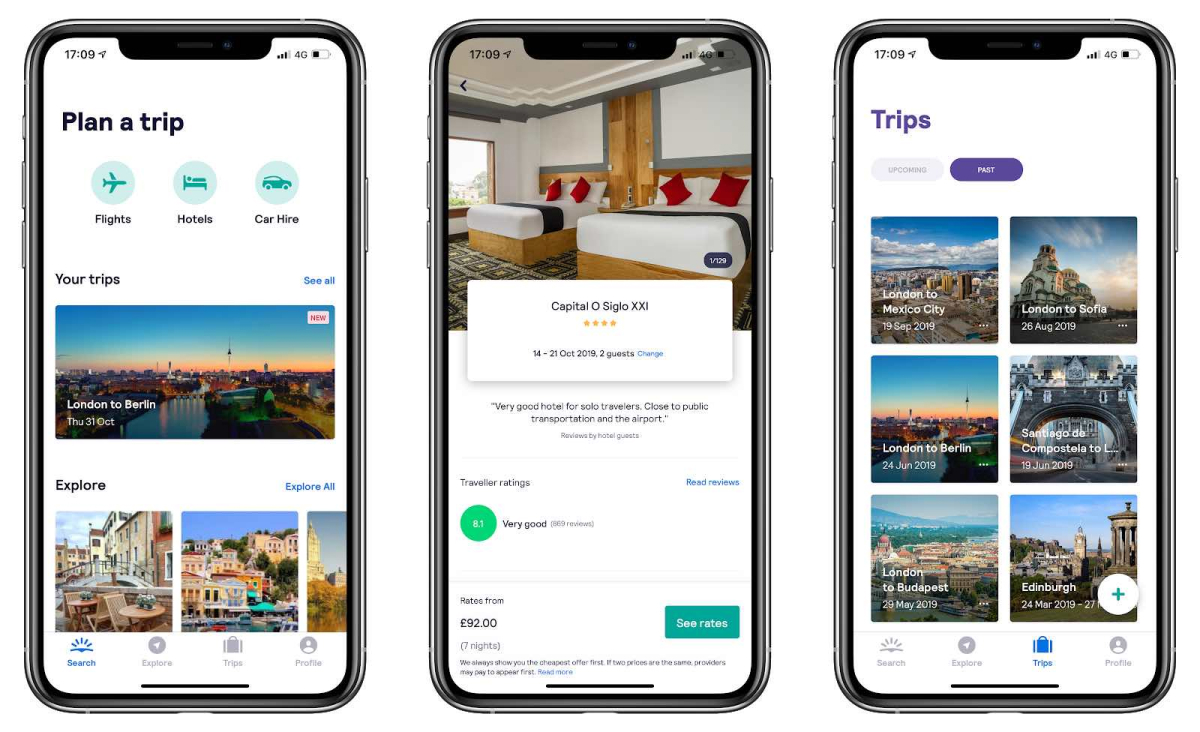 Source: Geeky Explorer
In such a visual world, saying that photo editing has exploded is an understatement to say the least. Darkroom is a celebrated app within the creative community because it enables quick filters and adjustments to make perfect photos shareable in no time. The mobile app design focuses on the images, of course, but also has a black background that offers all the photo options you could want. What we Iove most are the toggles available that users can push and pull to adjust the customization effects on photos.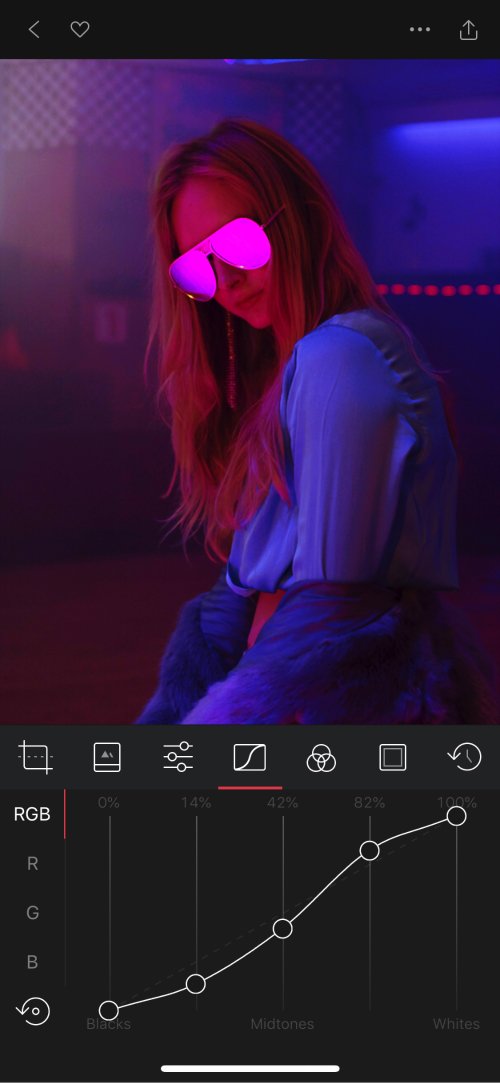 Source: Darkroom
4. byte – creativity first by Byte Inc.
byte is the latest social app on the scene and it is said to be the new vine: meaning it is a short form video platform that encourages sharing and virality. Its mobile app design is a candy coated dream that is especially well suited in social media. The minimal design is complemented with bright colored rounded cards to scroll through to see the latest videos. And it even enables personalization that allows users to swipe through color options to update their profile according to their preferences. The app has simple and sleek buttons that help users explore, upload, like, comment, and share videos within just a few taps.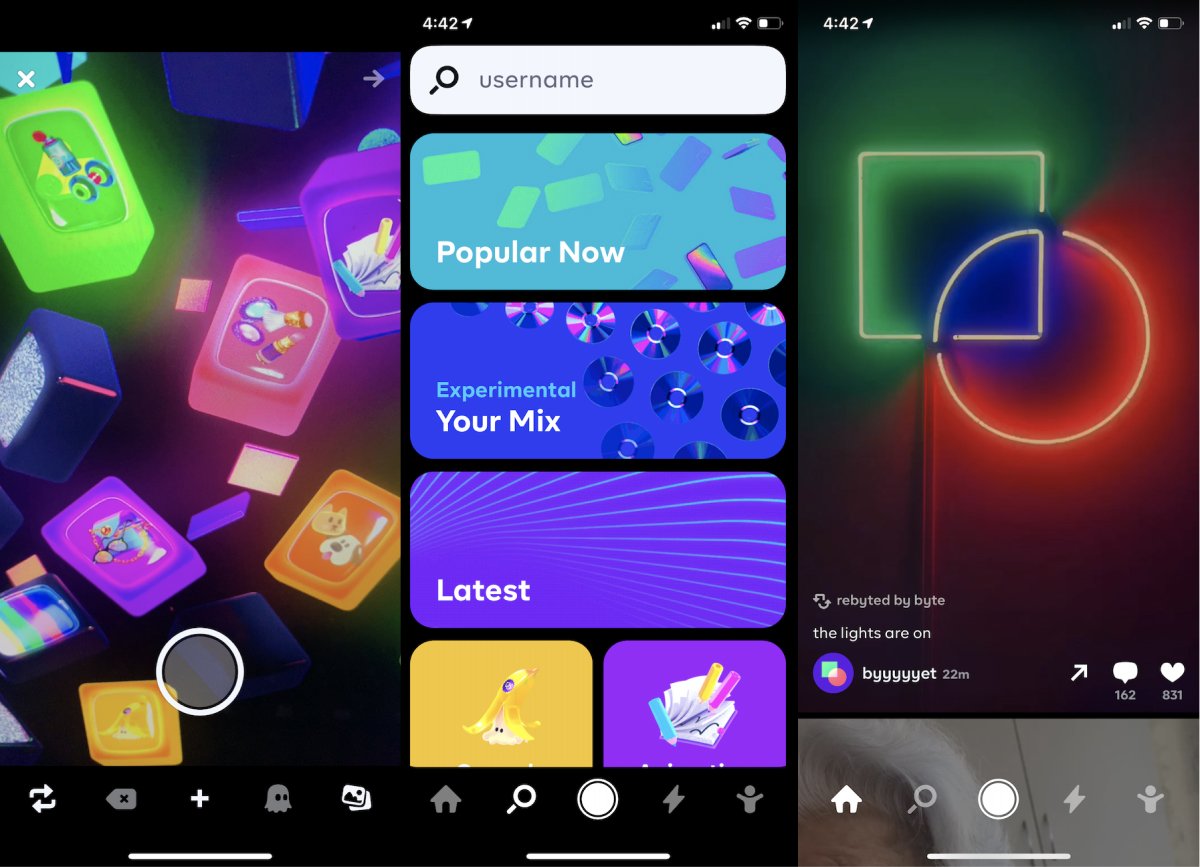 Source: TechCrunch
As you can see, video is quite important in the design community. Tangi is another video related app, but it takes a different approach; focusing on DIY videos. Want to learn how to bake holiday cookies or try out a new hairstyle? That's exactly what Tangi tackles. The mobile app design packs in video discovery, sharing, and uploading into one nice package. The Tangi team opted for a minimal black and white design, with their branded turquoise as an accent color.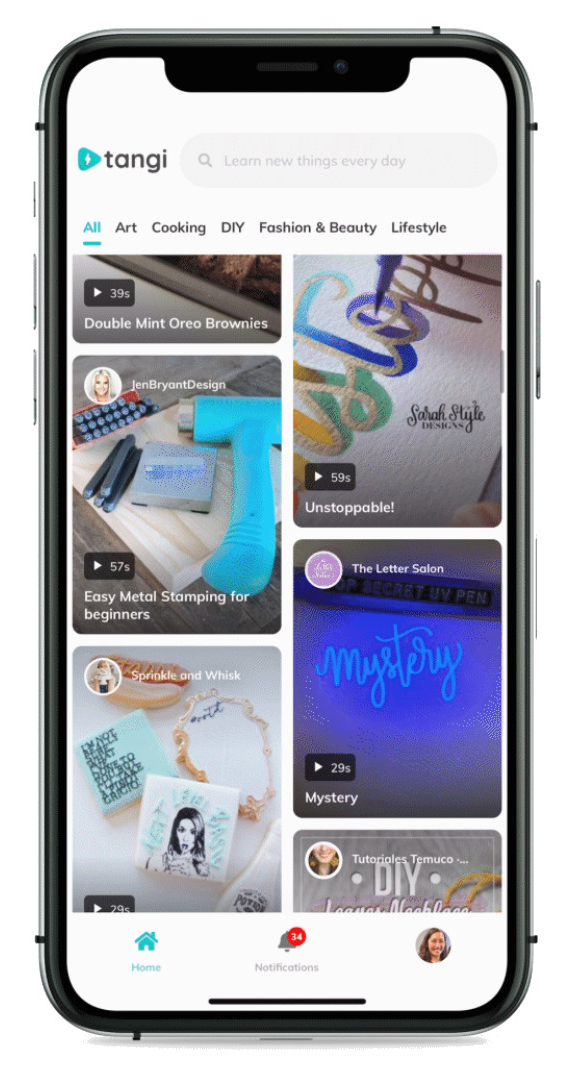 Source: Android Authority
That wraps up the apps for February, but if you'd like to explore some of our other favorite mobile app designs, check out our January installment. 
Feeling inspired? Sign up for free with Proto.io and prototype your own app in minutes.
If you enjoyed this curated list of great mobile app designs, share it with your social network! Do you have a suggestion for the next edition of our Top 5 Mobile App Designs series? Reach out to us via Twitter @Protoio or on Facebook.