Inspiration is whimsical but for a regular dose of beautiful mobile app UI inspiration, you can count on Proto.io's monthly Top 10 Mobile App UI series. This month, we look at a range of apps that have effectively achieved the fine balance between being absolutely gorgeous and indefinitely useful. In no particular order, here are the 10 good examples of mobile app UI inspiration of the month.
Habit tracking apps are getting popular these days, just as there are increasingly more articles on how to improve productivity and cultivate good habits. We've had a recent revolution to work smarter, not harder, and picking up good habits is a good step in that direction. Habit List is a great app for the job. It also makes for great mobile app UI inspiration for those looking to design a clean and simple app for motivating users. The predominant use of white and bright contrasting colors to keep score is visually effective.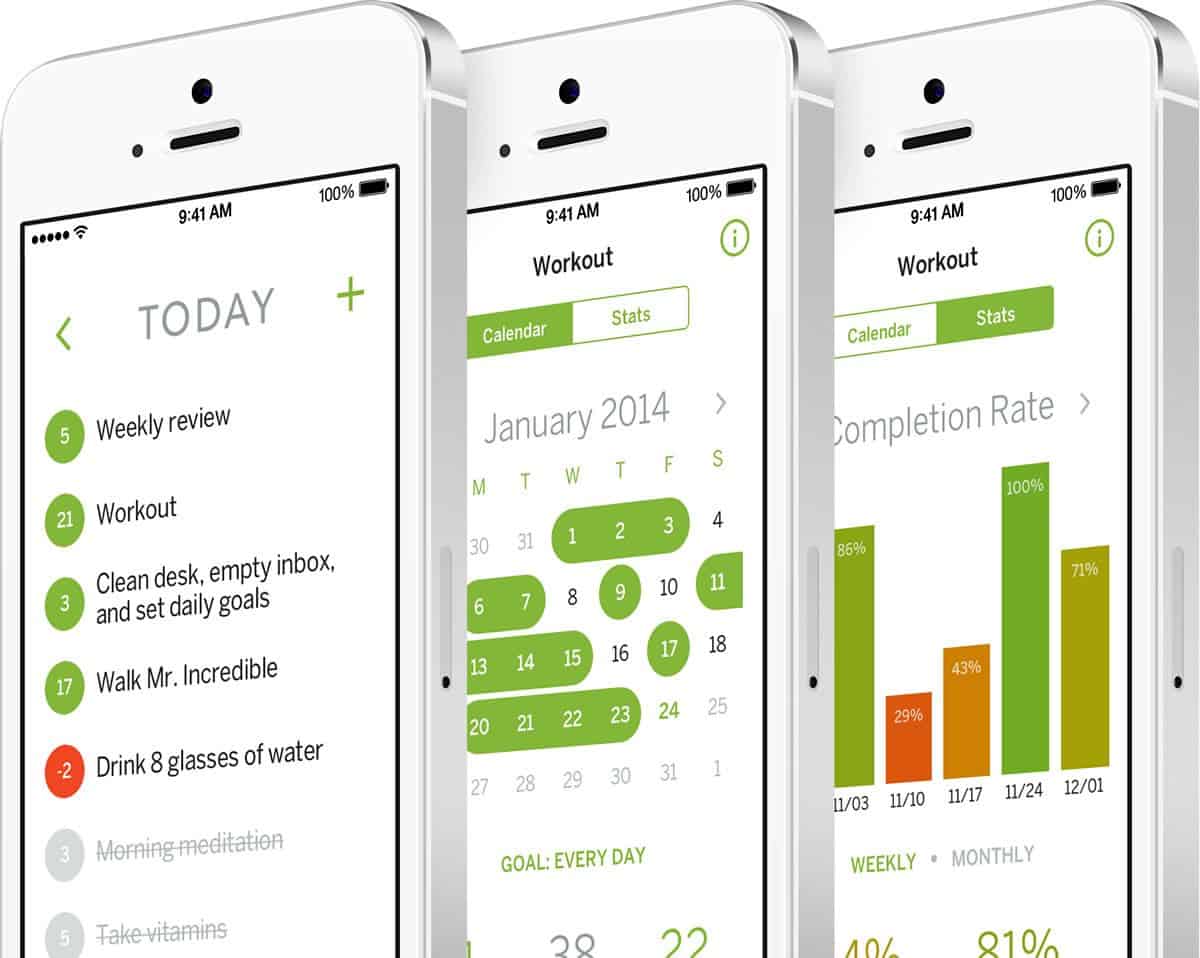 Get Habit List on iOS.
Cards have become the go-to UI solution for many mobile apps. They look great and are effective for displaying little bits of information to the user. If you're looking for card-style mobile app UI inspiration, Tinder is probably the app most referred to in the industry. Doo might give Tinder a run for their money, at least in the realm of mobile app UI inspiration for to-do apps. It combines cards with beautiful images, powerful features and gestural interaction to create a gorgeous to-do app that helps you to get things done.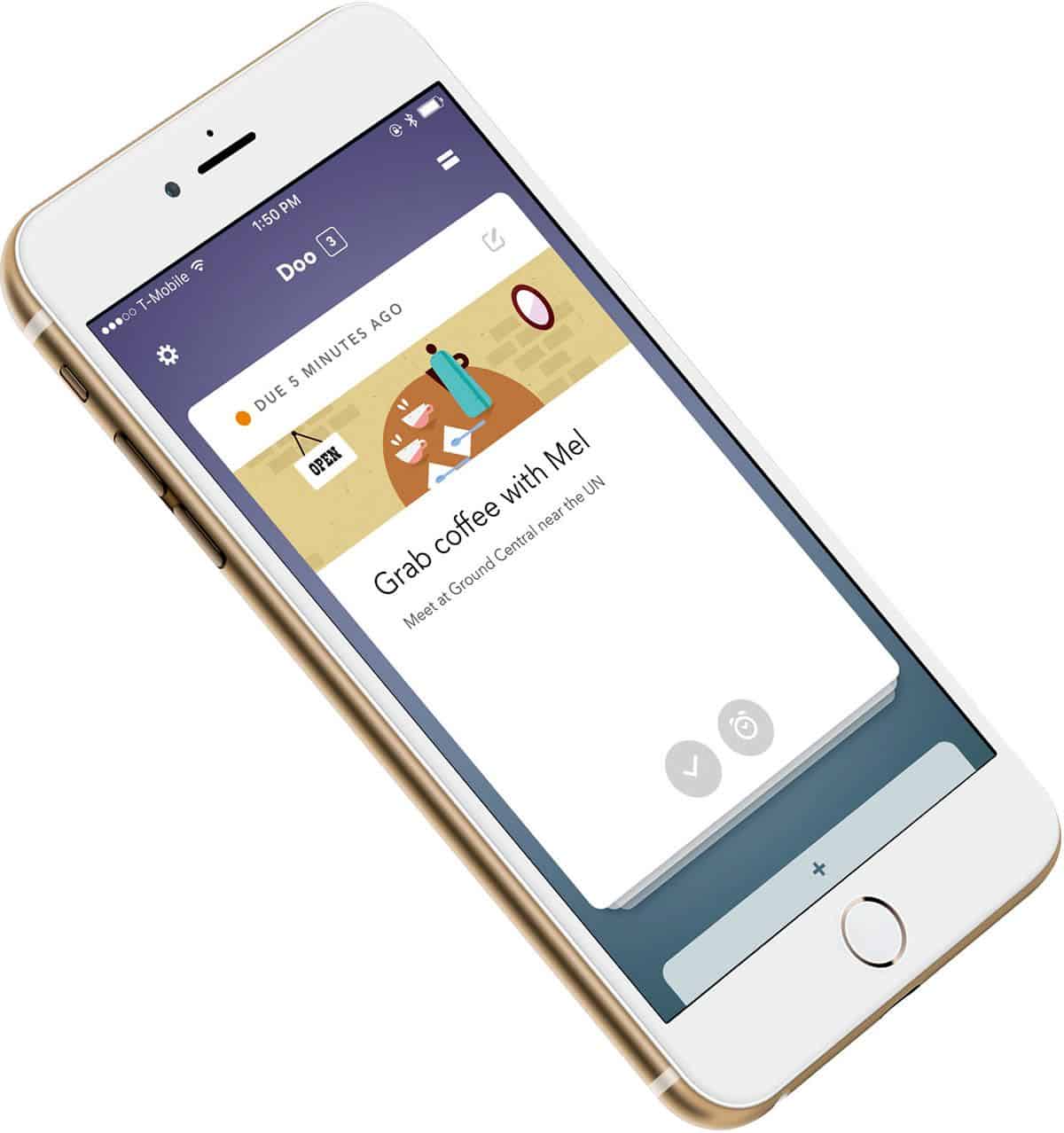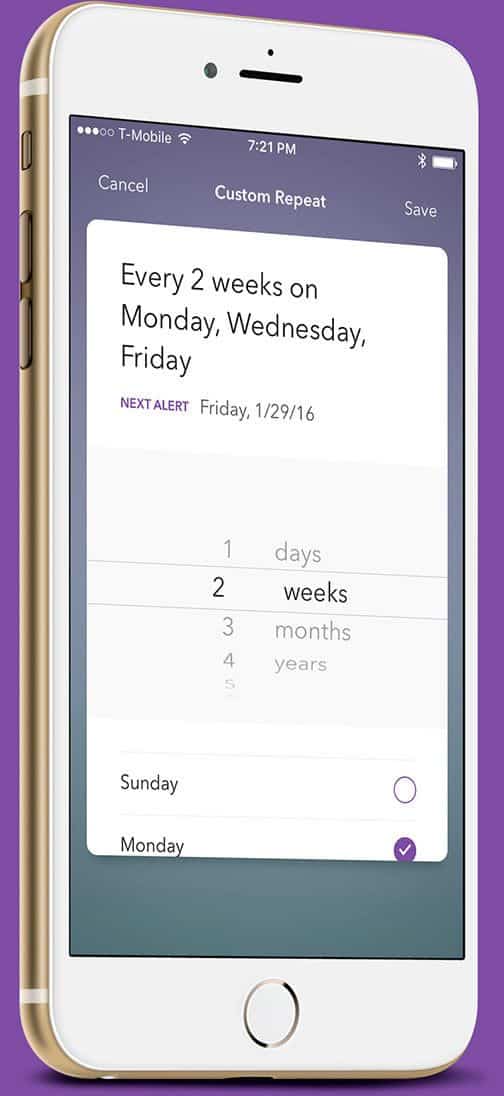 Get Doo on iOS.
Another weather app you say? Well yes, the makers behind Hello Weather acknowledge that there are indeed way too many weather apps in the world today. Weather apps have become like a playground for visual UI designers or enthusiastic meteorologists. Hello Weather wants to be the perfect combination between being really good-looking and seriously useful. This motivation alone suffices as to why Hello Weather makes for great mobile app UI inspiration. The straightforward, simple interface without excessive new icons is refreshing and undeniably, a nice break from the usual weather apps.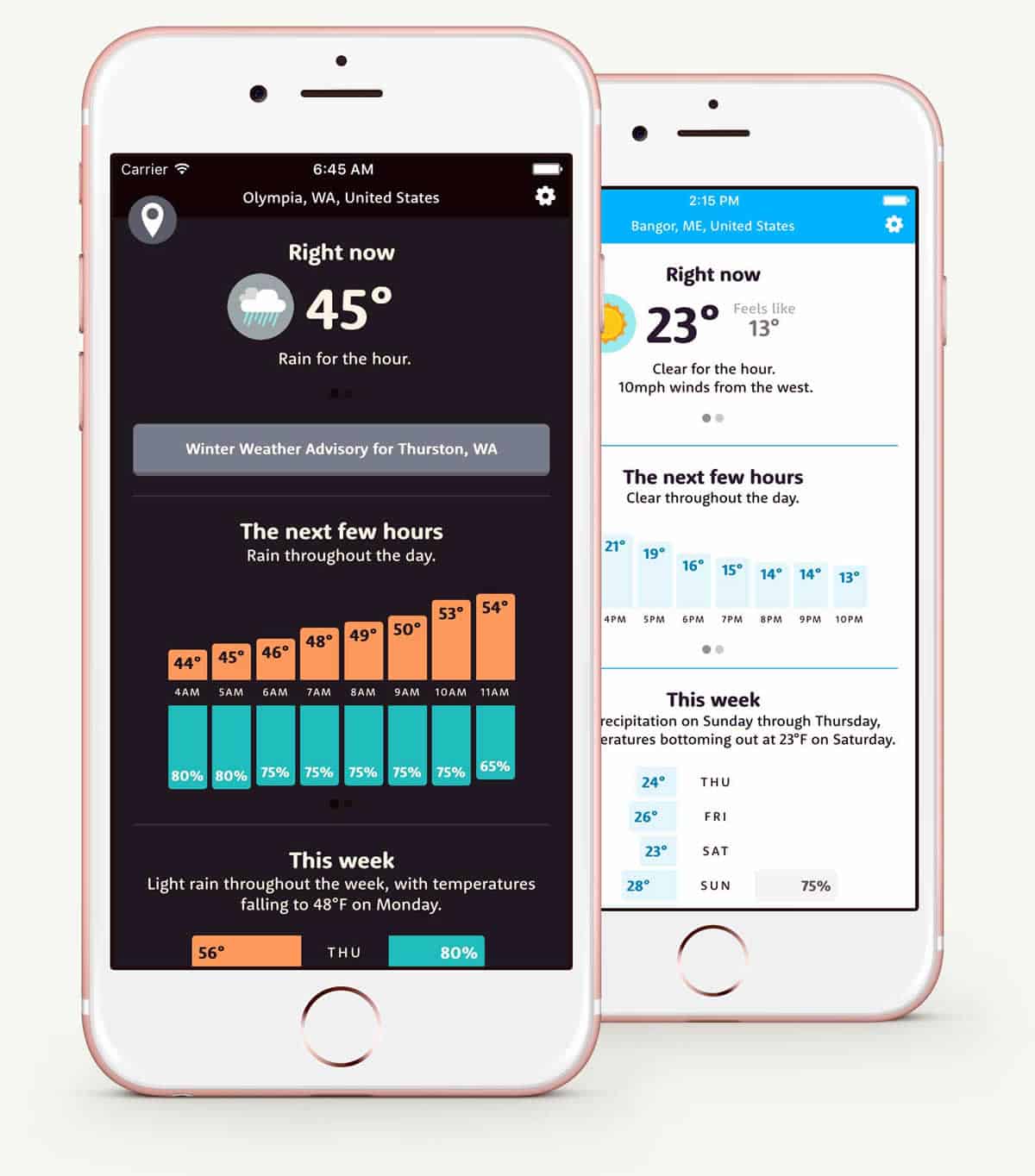 Get Hello Weather on iOS.
Not long ago, I was looking up tips to save money and came to the conclusion that many young people from the US are in debt. I assumed that most Americans just don't have a habit of saving but a quick search on Quora revealed much more complex reasons. In any case, we should be teaching young kids the importance of money and helping them form a habit of saving. Nickel is exactly the app for that. It helps you to manage the kids' allowances, their monthly expenditure and to reward them for making sound financial decisions. The cool colour palettes and clean visual layout makes it good mobile app UI inspiration for those looking to combine cool and serious when designing for kids.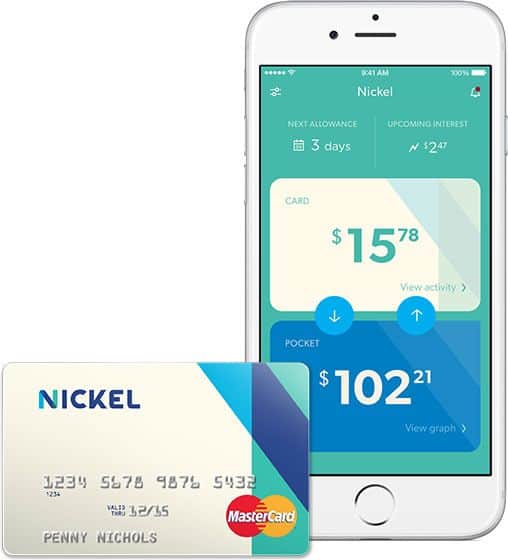 Get Nickel on iOS.
Wikipedia is for geeks. And I mean it in the way that Craigslist is for hardcore web devs for believe in building sites that simply work rather than pretty-looking ones. Thankfully, there are creative makers in the world who would take wonderful products such as Wikipedia and give it a spin towards the direction of beautiful, usable design. If you're in need for mobile app UI inspiration particularly for amazing typography and great readability, Viki is the app to look at. It'll fulfil your thirst for knowledge and please your visual senses.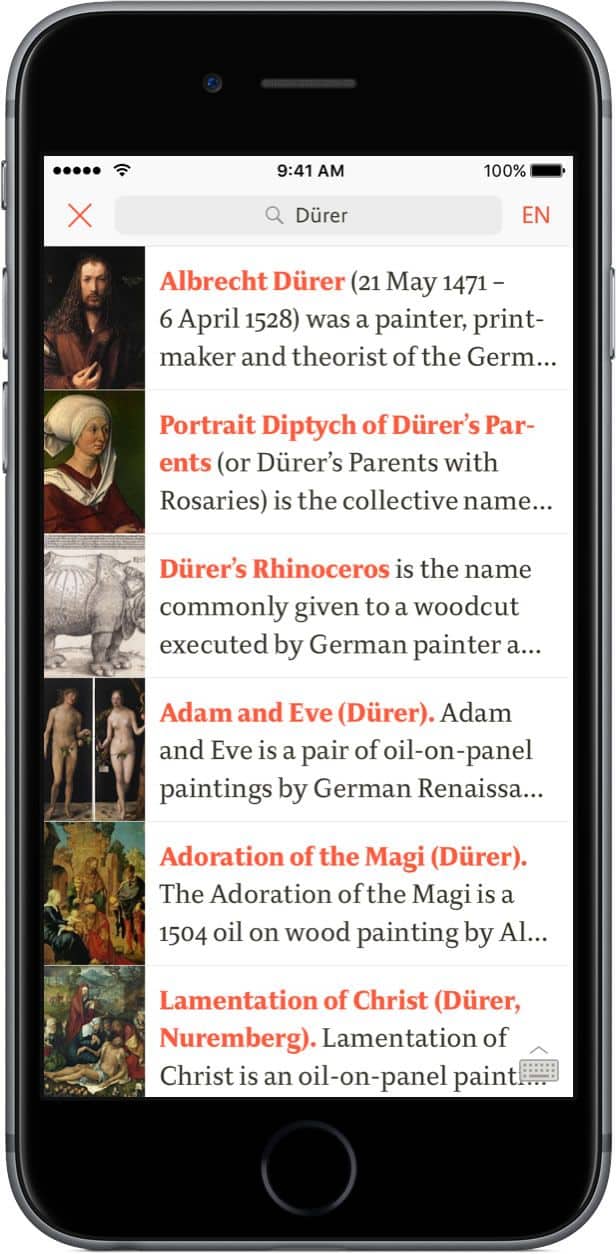 Get Viki on iOS.
Mindfulness is a topic that has been taking the world by storm lately. We want to be fitter, happier and more productive and a greater awareness of your inner state of mind helps to achieve that. Getting quality sleep that lets your mind rest and rejuvenate is also important to maintain mental equilibrium. Sleepfulness is a beautiful app packed with guided tracks that are designed to improve your sleep. Before your mind slips into the realm of the Sandman, take a quick moment to appreciate the lovely soothing design of the app. Sleepfulness is mobile app UI inspiration for zen-like designs.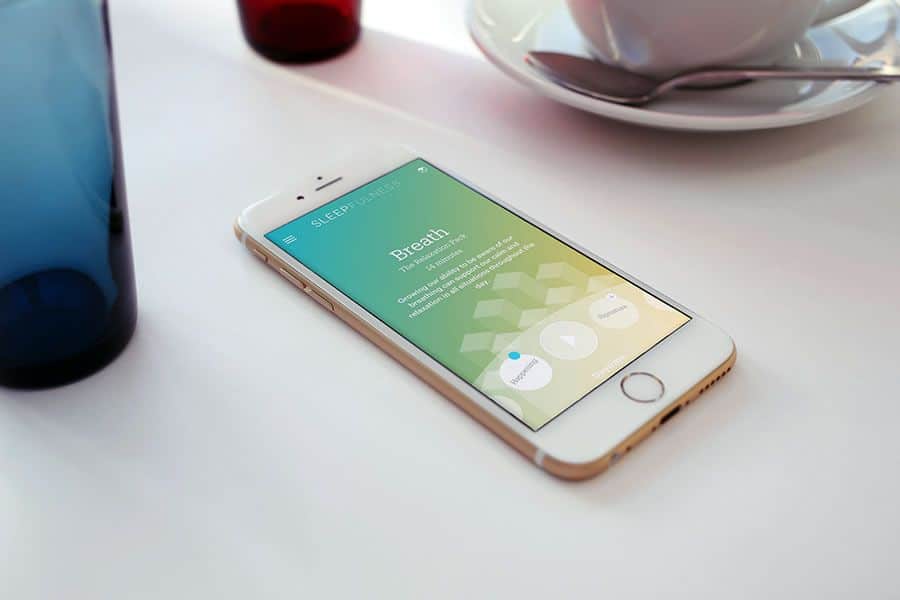 Get Sleepfulness on iOS and Android.
The user experience of mobile technologies depends as much on the auditory experience as on the visual experience if we consider sound to be an important part of the interface. If you're looking for mobile app UI inspiration based on the UX of sound, Mimi is the company you're looking for. Their apps allow you to quickly test your hearing and to enjoy listening to music based on your personal hearing profile. The simple, easy-to-use interface of Mimi Music makes sound personalisation a breeze. Besides, Mimified music really does sound a lot better.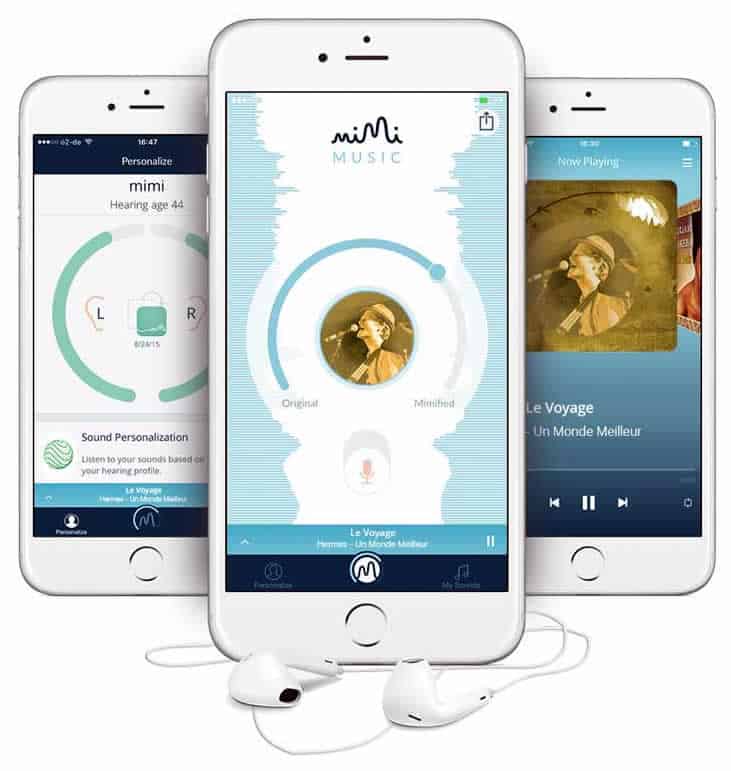 Get Mimi Music on iOS.
It's not common for working professionals to have time to cook regularly. You have to plan your meals, shop for the ingredients, get down with the actual cooking, and clean up. If you don't have a passion for cooking, it's understandable that all the effort required make it somewhat like a chore. Mealime wants to change that by making cooking healthy meals hassle-free and quick, regardless of your culinary skills. You would still have to clean up though, sorry. With a fine-looking UI, Mealime will change your mind about the kitchen, one meal at a time. It's also great mobile app UI inspiration for designers looking for a clean, effective way to present recipes in an app.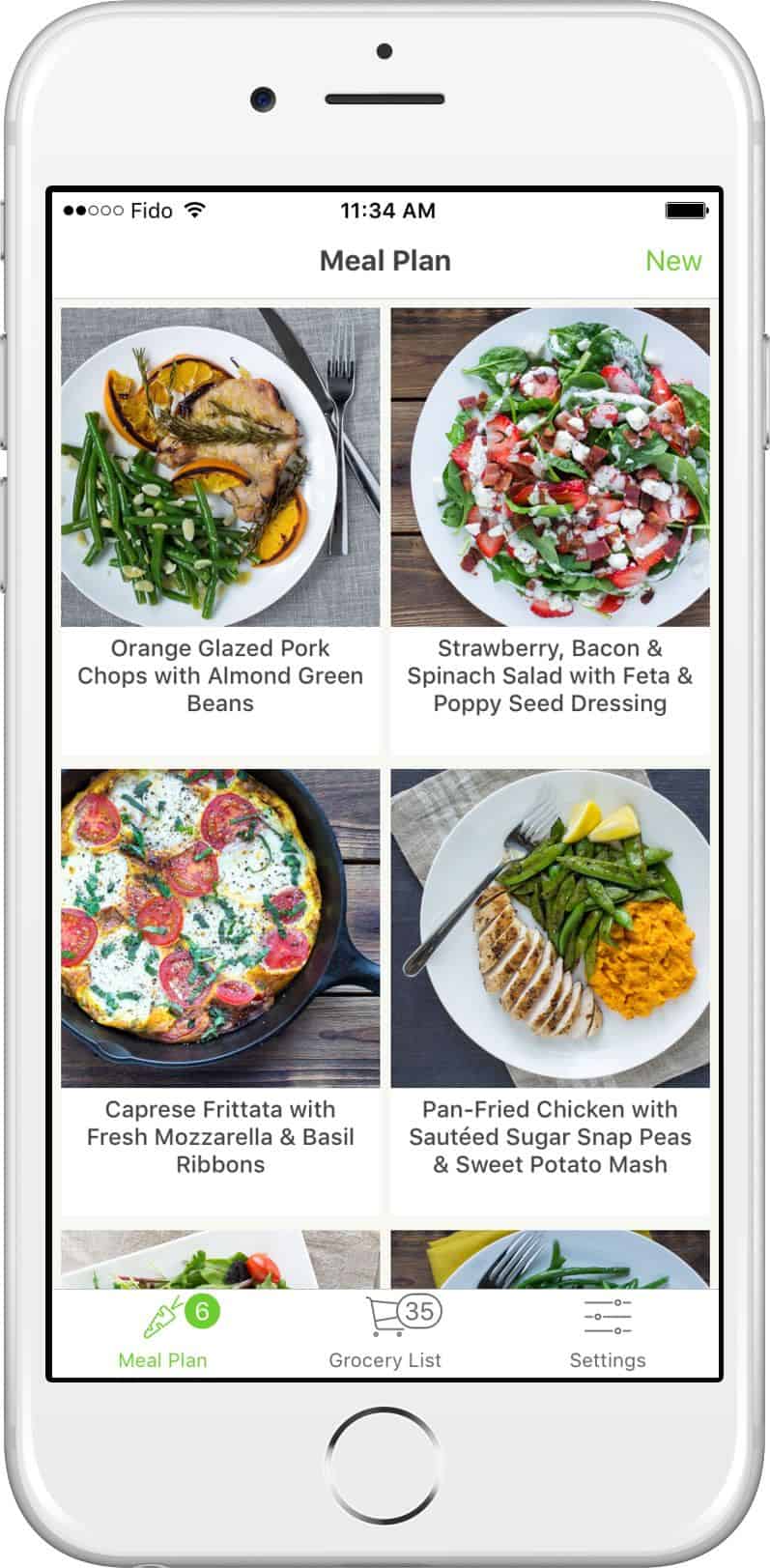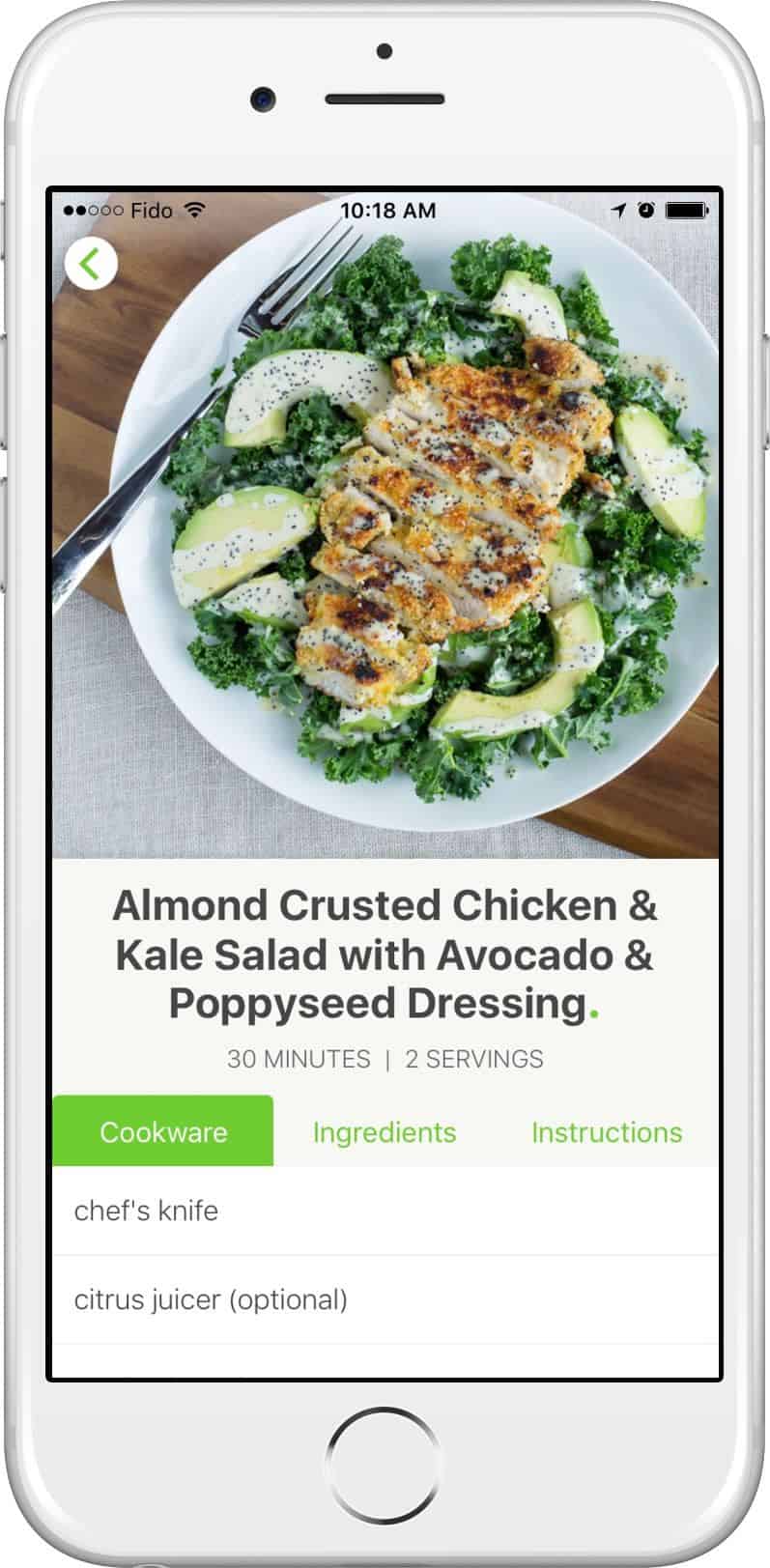 Get Mealime on iOS.
There's an app for everything these days. For everyone too, even the little ones who aren't even able yet to read, write or type. Well, at least for their loving parents to record every moment of their toddler's growth. Glow Baby is kind of like the digital baby scrapbook for the modern day parents armed with iPhones and Fitbits. The app makes feeds, diaper and sleep tracking fun and uses beautiful charts to visualise your baby's growth. Tech for young parents is a growing industry with great potential as today's millennials become tomorrow's moms and dads. It's good to know that apps like Glow Baby provide amazing mobile app UI inspiration for designers who want to change the world of parenting.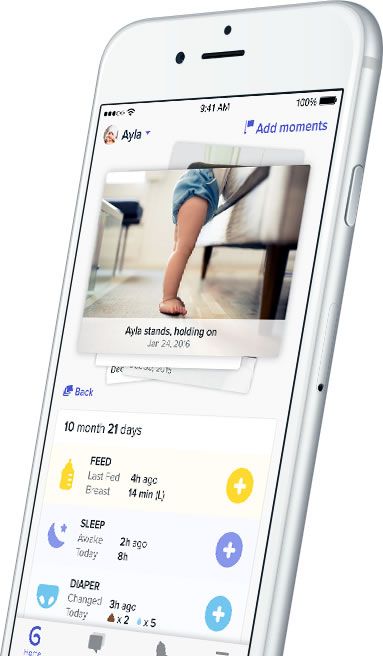 Get Glow Baby on iOS.
Simple but challenging puzzle games never seem to feel old. Mobile games are addictive but not overly so. They're usually sufficient to ease the gaming itch. For former hardcore gamers like myself, mobile games are the perfect answer to that occasional nagging desire to blow things up or to solve a quick challenge. Twofold inc is clever, interesting and pretty damn good-looking, all at the same time. It makes for great mobile app UI inspiration for game designers and developers looking to pack in both fun and aesthetics into a pocket-sized screen.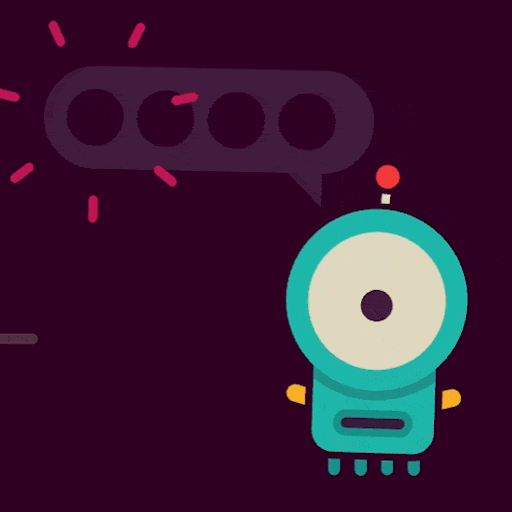 We'll be back next month for more beautiful mobile app UI inspiration! If you would like for us to feature your fine-looking mobile app, feel free to reach out to us @protoio.