Do you judge an app by its cover? Well, I must confess that at times, I catch myself doing so. Not that I wouldn't use an app that is functional but not quite stunningly beautiful. Good design just brings me great pleasure, kind of like grandma's homemade cookies. Fortunately, I now have a pretty good reason to be on the lookout for beautiful UI and creative designs for mobile. At Proto.io, we recognize that creating exceptionally beautiful and well-designed mobile UI is hard work that requires loads of dedication and creativity. In this first of a series showcasing stunning mobile UI designs, we kick off with the top 10 mobile app UI designs that have, over the course of creating this post, inspired me to sign up for art school several times now.
1. Timeline App by Timeline
Keeping up with the news isn't always easy, especially if you think about how senseless it is at times to read an isolated news article without fully understanding what's going on. Timeline offers news in context, letting you dive into the deep history of news today. It also comes with a rich, visual and powerful mobile UI that practically lets you feel the weight of knowledge resting in your hands.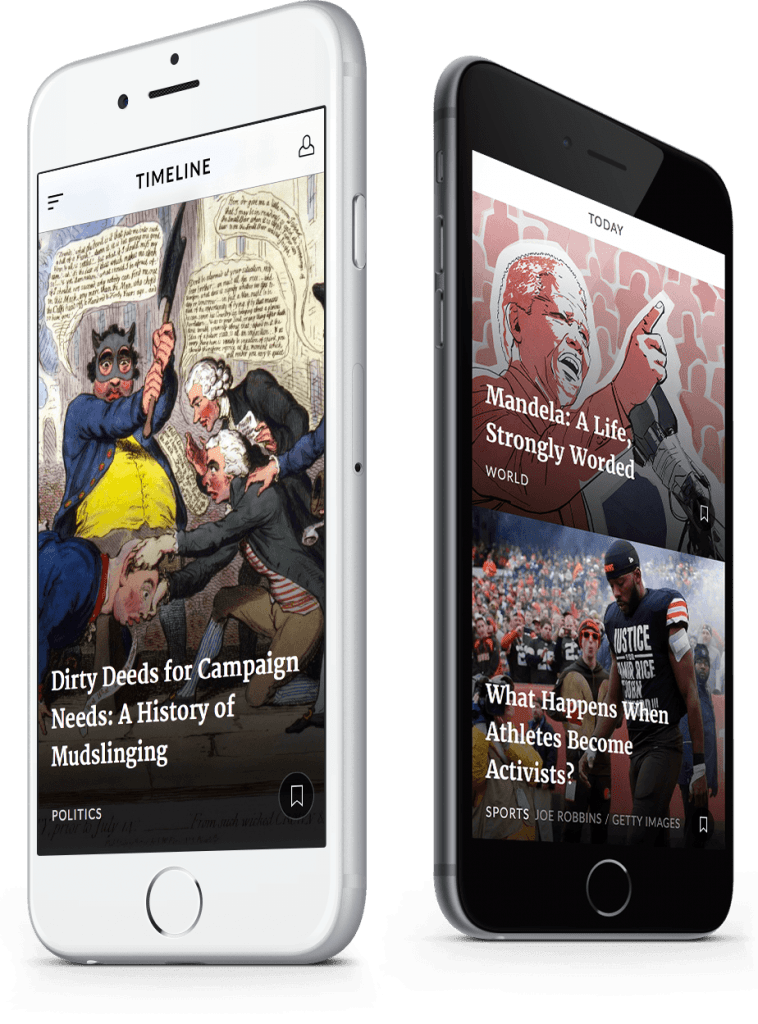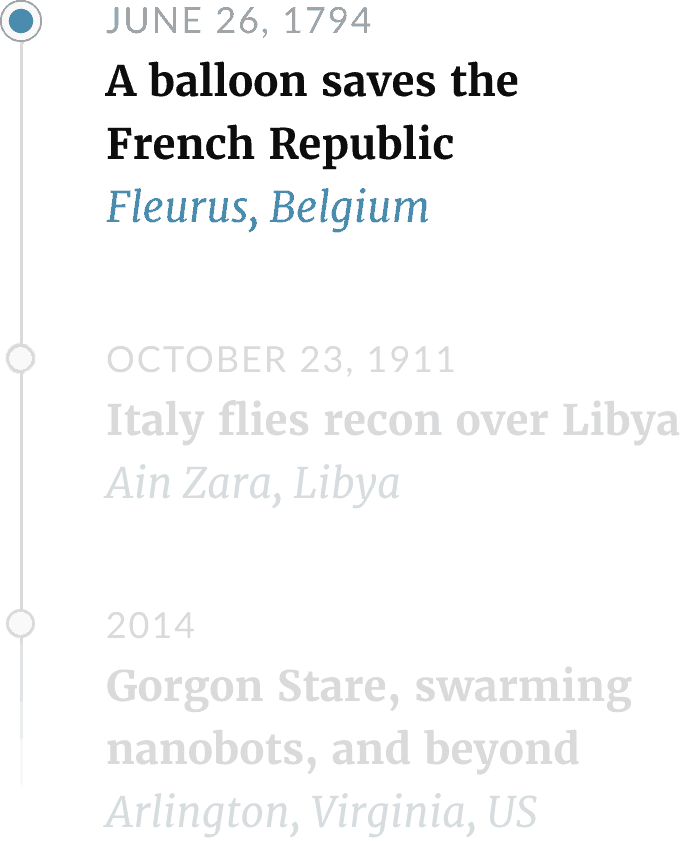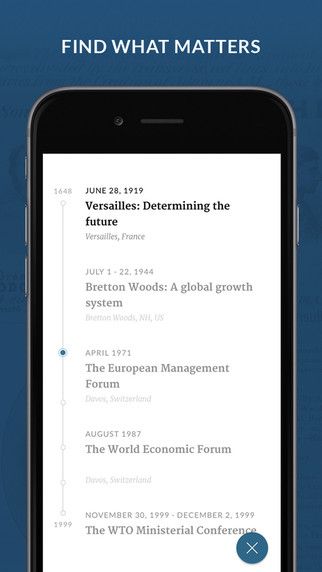 Created by the lovely folks at Timeline
2. Feely Chat App by Jakub Antalík
This app doesn't exist yet. And I can't imagine why it shouldn't come into existence in the near future. A mood-based chat app concept showcasing fluid UI animations that already seem to feel so smooth without even having to touch the screen.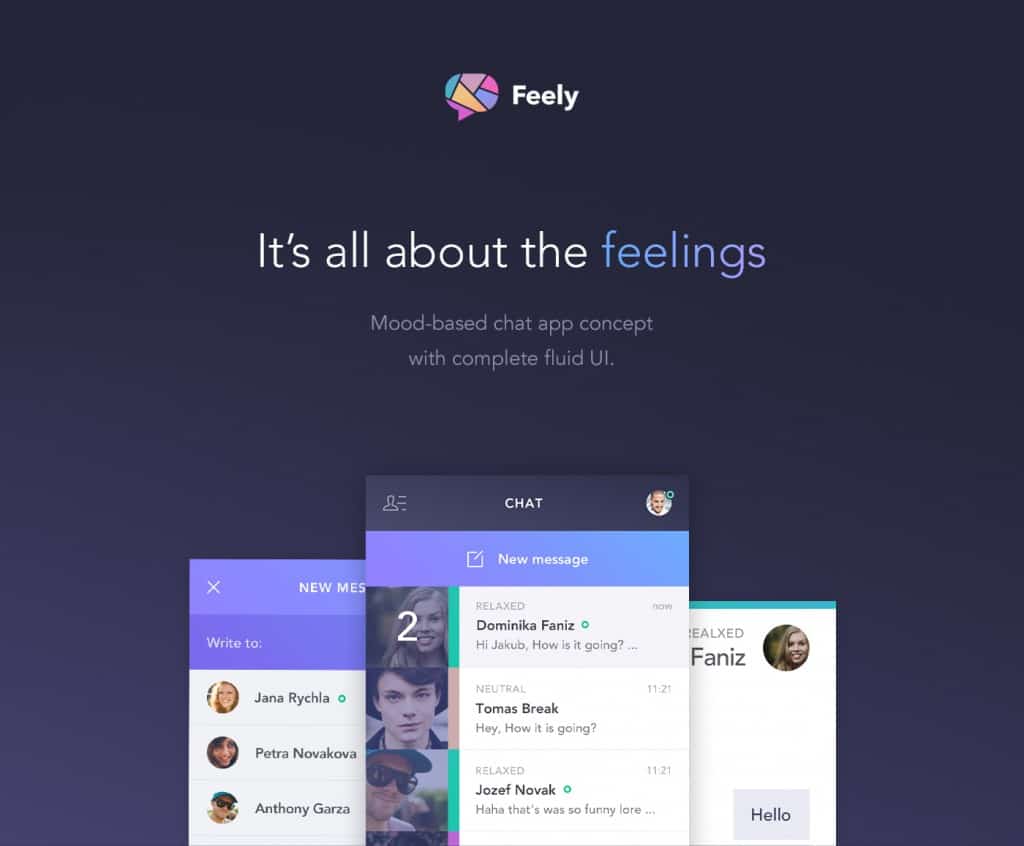 I'm curious to know how moods are derived from chat messages but for now, just watching that chat bubble being released and floating upwards puts me in a "Really Relaxed" mood.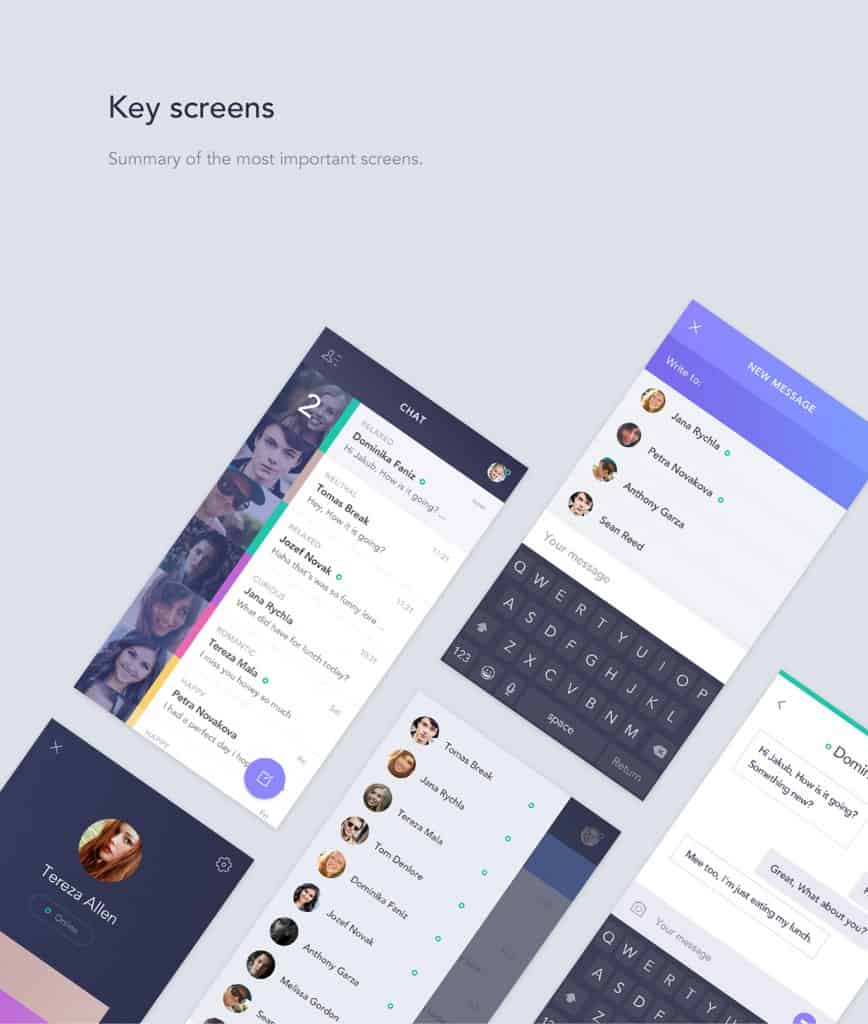 Concept created by the talented product designer, Jakub Antalík.
3. Highball by Studio Neat
Fancy a glass of Mojito but can't remember how to make one? Highball is the iOS app for you. The minimalist beautiful UI design with a unique color palette that conveys simple elegance makes me want to go through it over and over, even though I always take my whiskey on the rocks.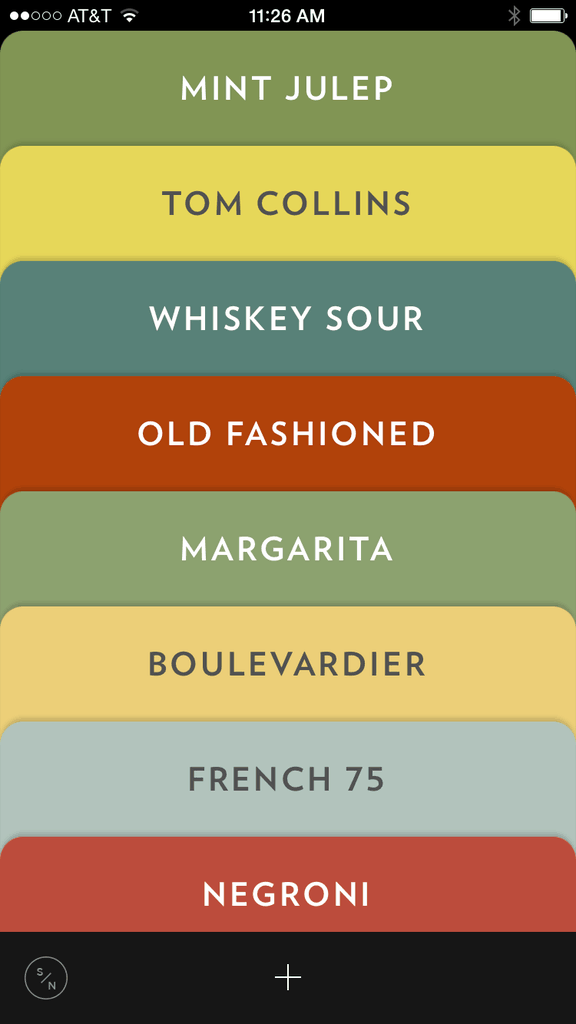 Each of these tabs reveal a cocktail recipe that can be socially shared as a beautiful recipe card. Your friends can then import these cards to their Highball app, creating a collection of favorite recipes.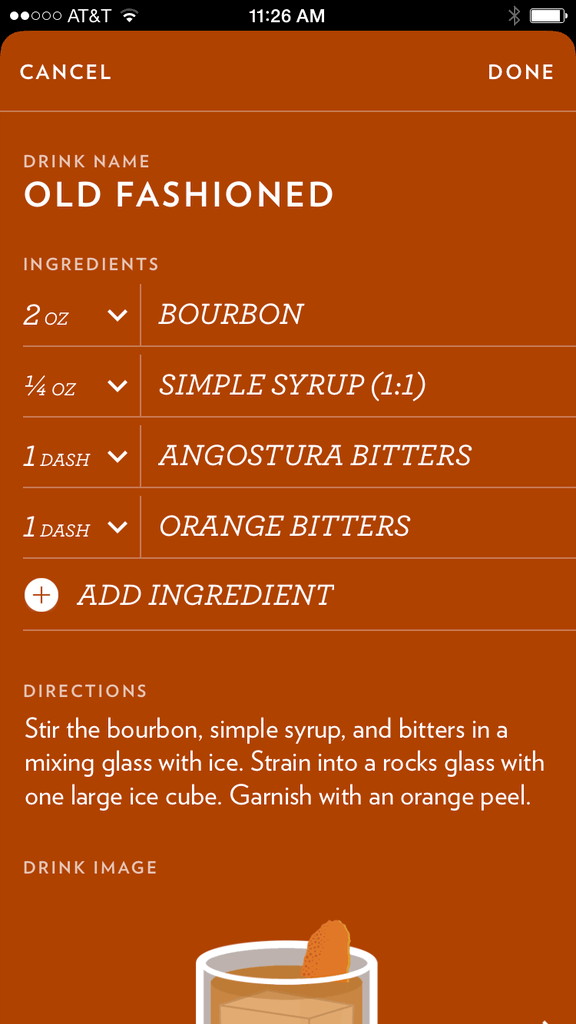 The simple layout makes for easy view and quantities can be adjusted according to how much of the cocktail you'd like to make. What particularly strikes my attention of the Highball is the gorgeous typeface.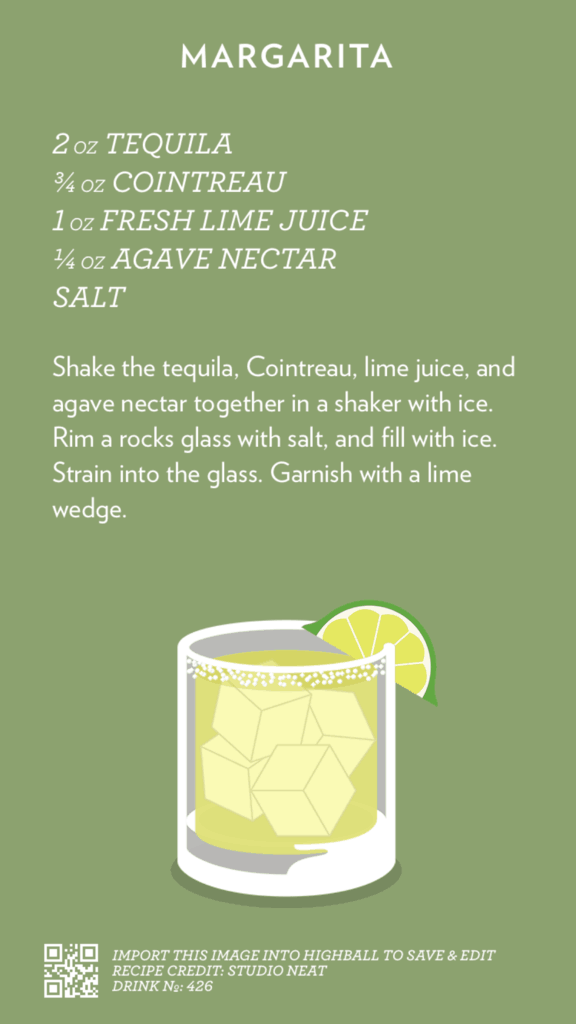 Download Highball for iOS. Created by the fine folks of Studio Neat.
4. Bicolor by 1Button
Who would've thought that a mobile UI with only two colors could be this beautiful? I certainly didn't until I came across Bicolor, a fantastically simple and addictive iOS puzzle game app.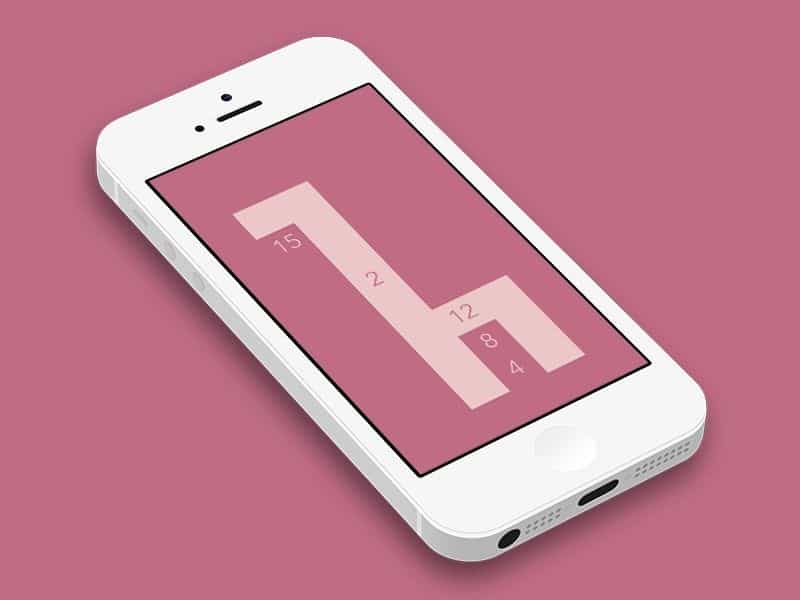 The contrast of the square's lighter color to the darker hue of the background makes the gameplay all the more mesmerizing.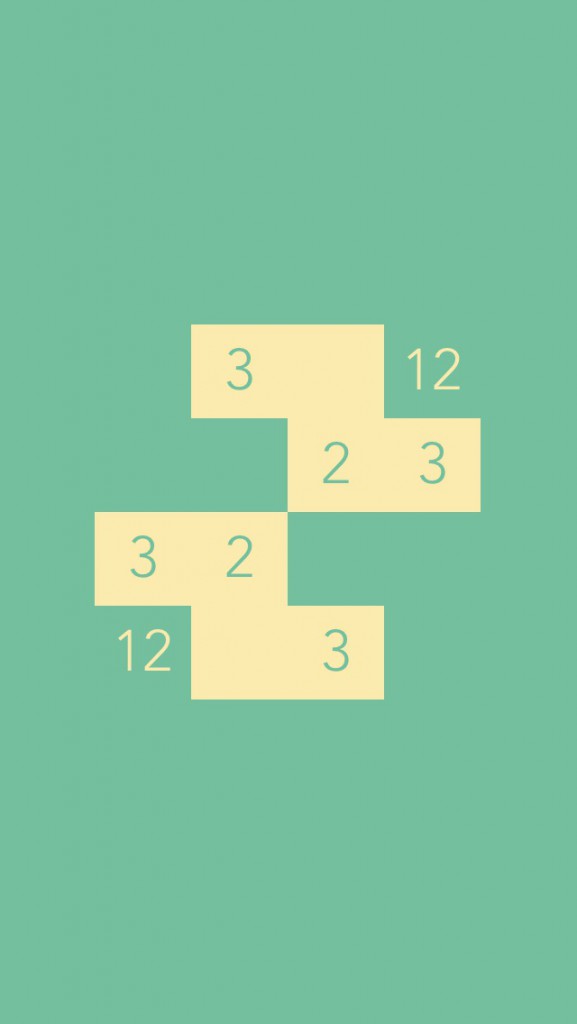 Download Bicolor for iOS Created by indie software studio 1Button.
5. Luna Horoscope App by 415Agency
My friends may call me a hippie but I certainly have little to no interest in horoscopes, Occidental or Oriental. The Luna Horoscope app, however, is so beautiful and striking with its unique black and white theme that I can't keep my eyes off it. The color scheme and illustrated icons for the astrological signs brings an alluring mystical look and feel to the app.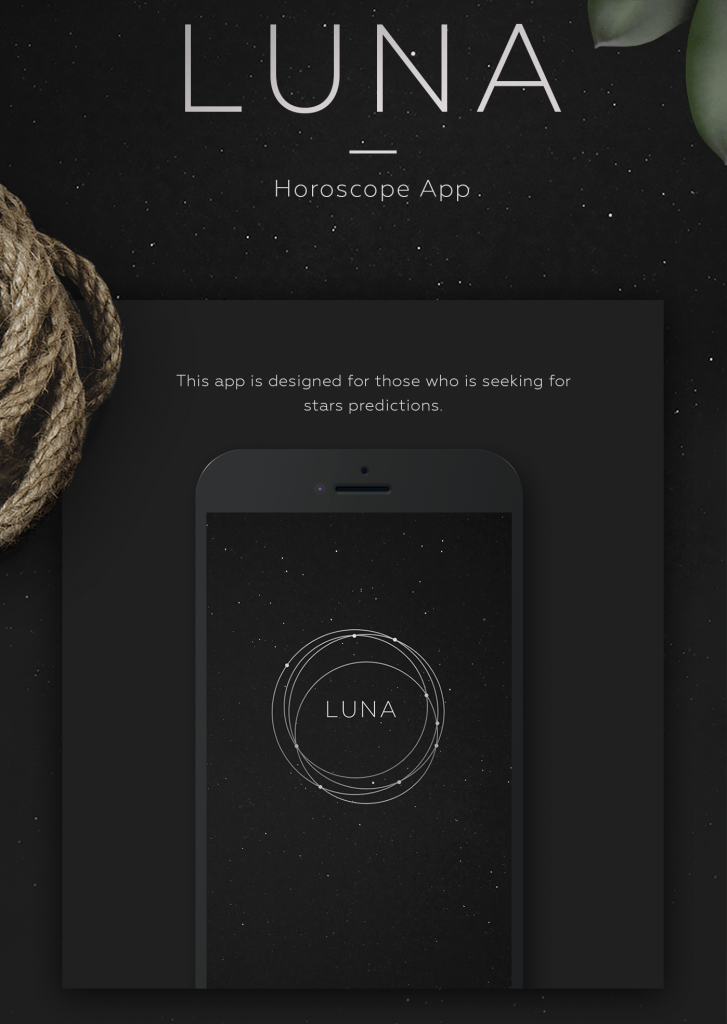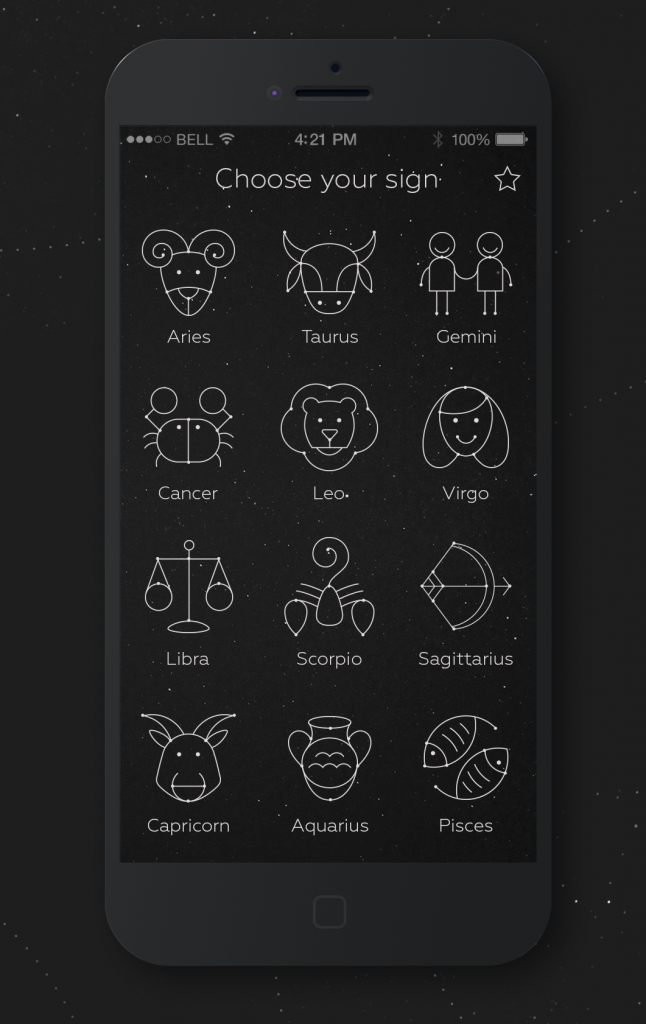 6. Urban Walks NY Ed. by Urban Walks
"There's no city in the world like New York," and so claim the creators of the Urban Walks app. That's quite true. There's also no walking tour app that's quite like Urban Walks. Fully interactive and sporting some beautiful, illustrated maps, the visual experience of the Urban Walks app will simply blow your mind away. As if NYC itself isn't mind-blowing enough!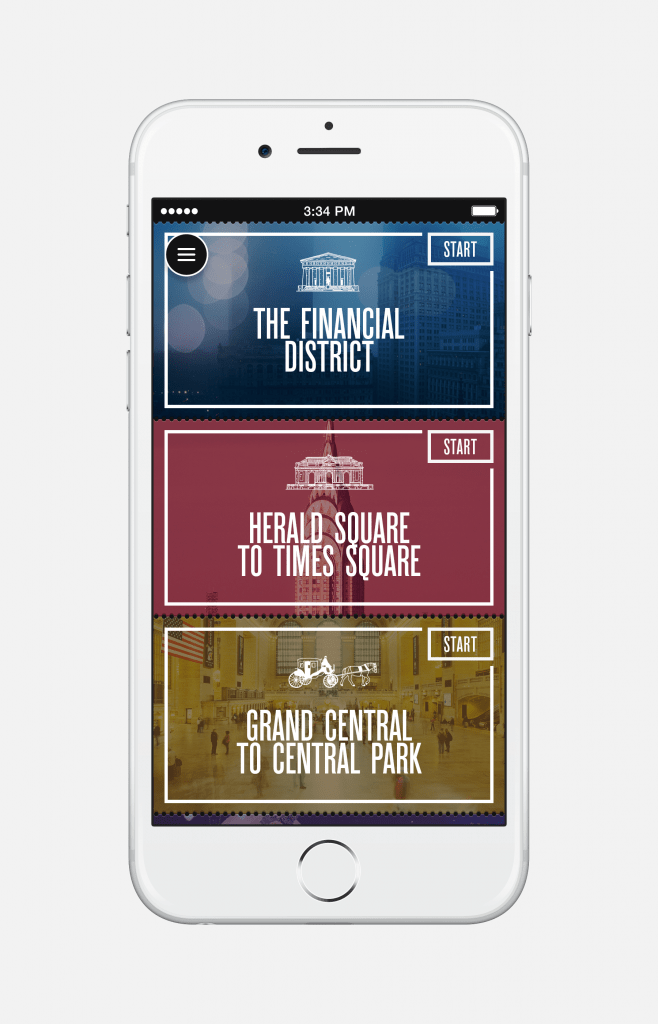 Designer and co-founder of Anton & Irene Design Studio, Anton Reponnen, literally spent nearly a week drawing a map of Manhattan. The result?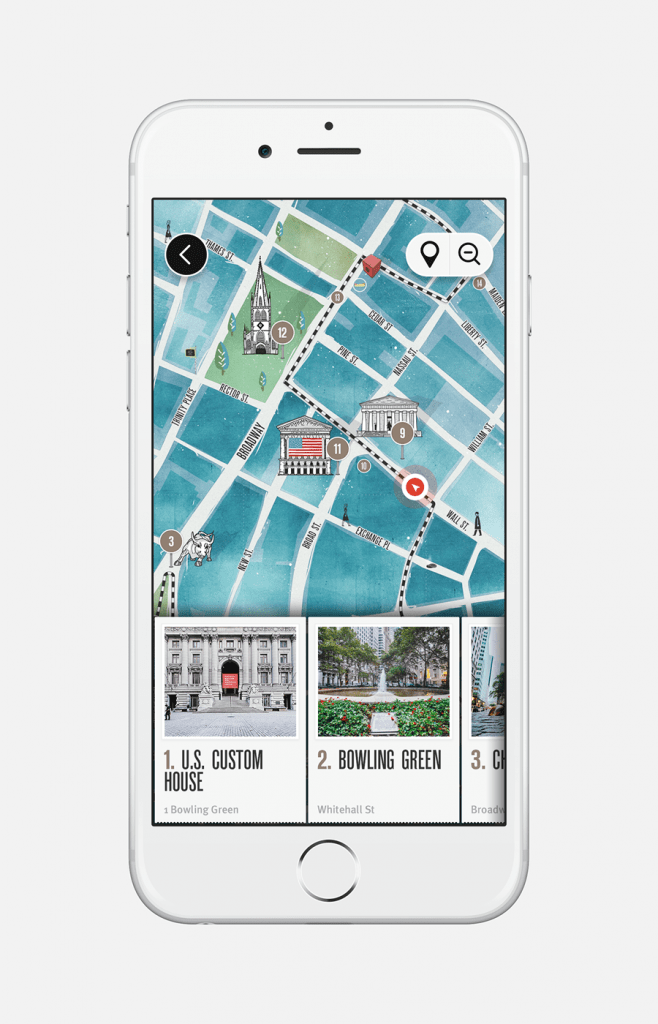 Urban Walks images from Anton Reponnen's Dribbble
7. Decision Maker by Muharrem Şenyıl
Two options, one shake — that's what it takes to make a decision. At least for iPhone owners. Decision Maker is an iPhone web app that guides you to make those 'this' or 'that' decisions. Boasting a clean, minimalist UI with well-chosen colors and unique icons, the added touch of humor and Star Wars references make this app a fun and interactive experience.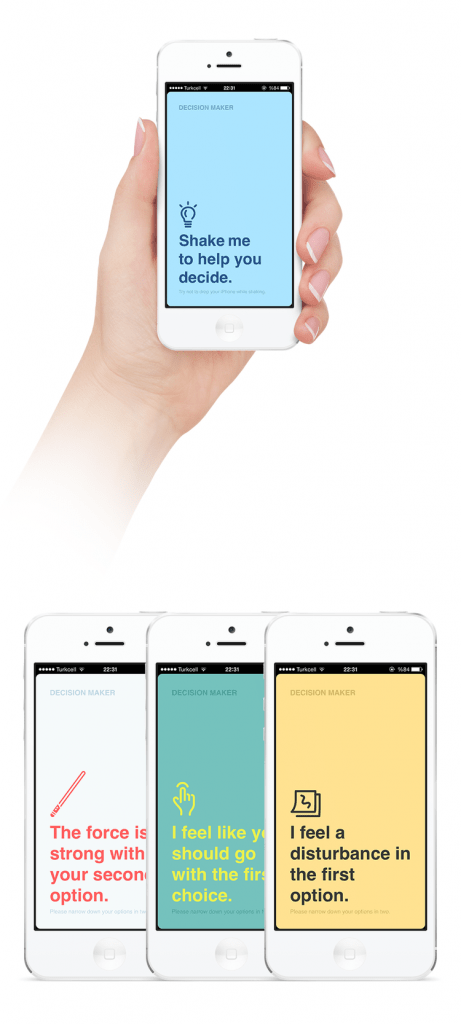 Decision Maker made with love for his SO, by the self-taught UI Designer Muharrem Şenyıl
8. Yahoo Weather by Yahoo!
There's only one adjective that is consistently associated with the Yahoo! Weather app: beautiful. Instead of reading the weather, you can see the weather. Featuring stunning visual snapshots of weather around the world, your local weather conditions are reflected through images, allowing you to experience the weather immediately upon viewing.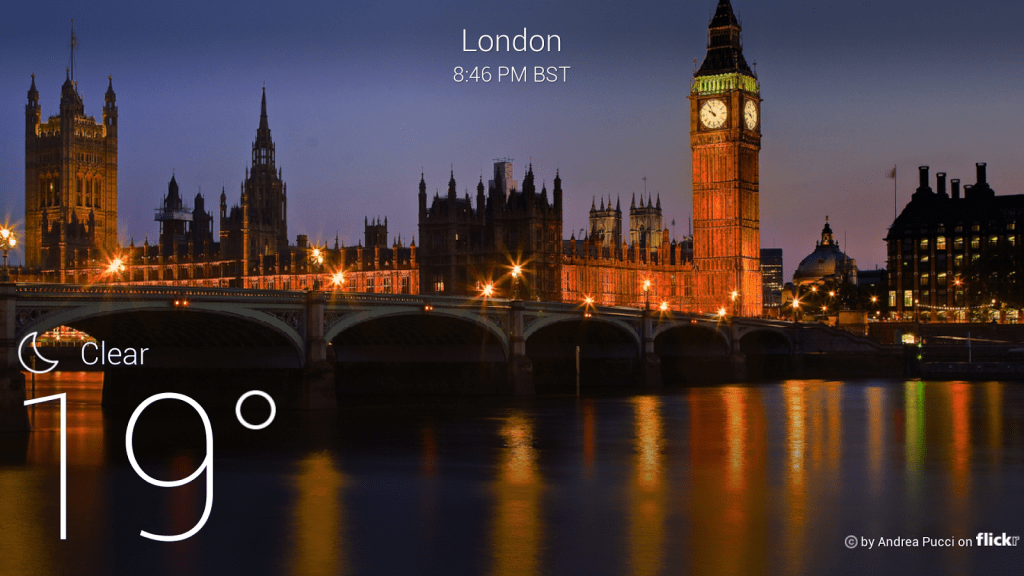 A partly cloudy San Franciscan evening reveals fluffy pink clouds above the Golden Gate Bridge.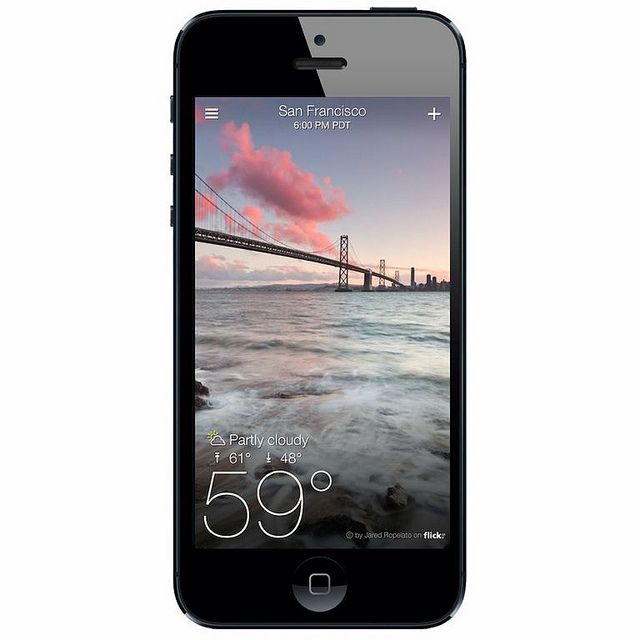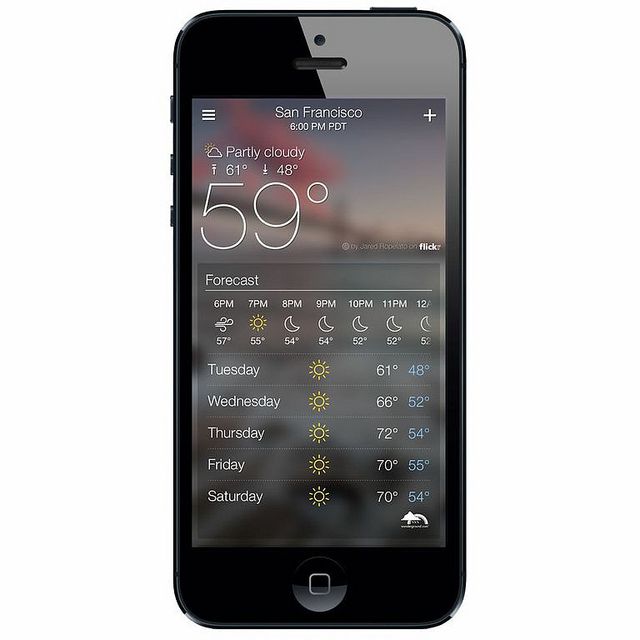 Download Yahoo Weather app for iOS and Android From Yahoo! Mobile apps Images taken from Flickr Blog
9. Lunar Calendar App by Pocket Studio
For me, the best thing about following a second non-Gregorian calendar is having two birthdays. Although I've never actually received two sets of presents, it always sounds cool nonetheless. Lunar Calendar App aims to simplify the life of Muslims who dutifully follow the lunar calendar and wish to maintain their schedules according to it. App users can also compare both calendars — talk about designing for real user needs! The clearly defined layout together with the use of contrasting colors, smooth gradients, and custom iconography make this app a real pleasure to look at.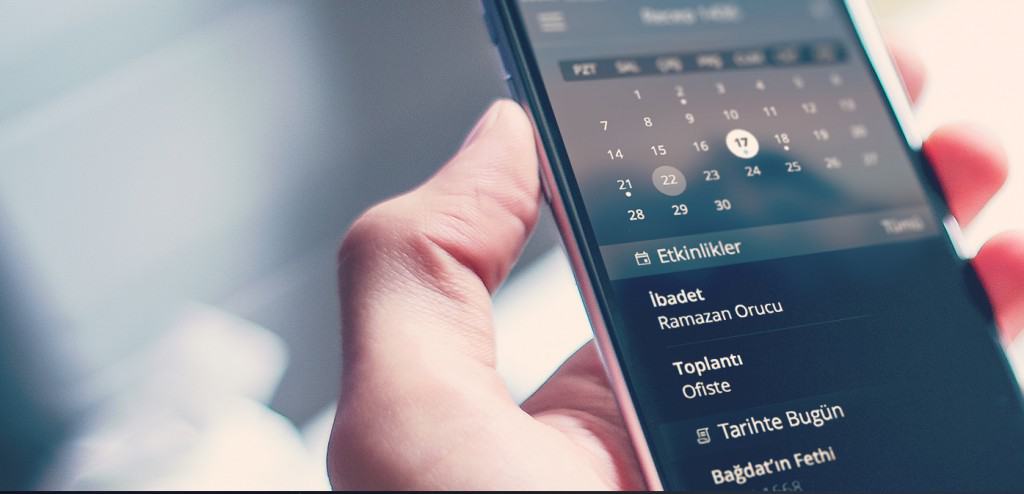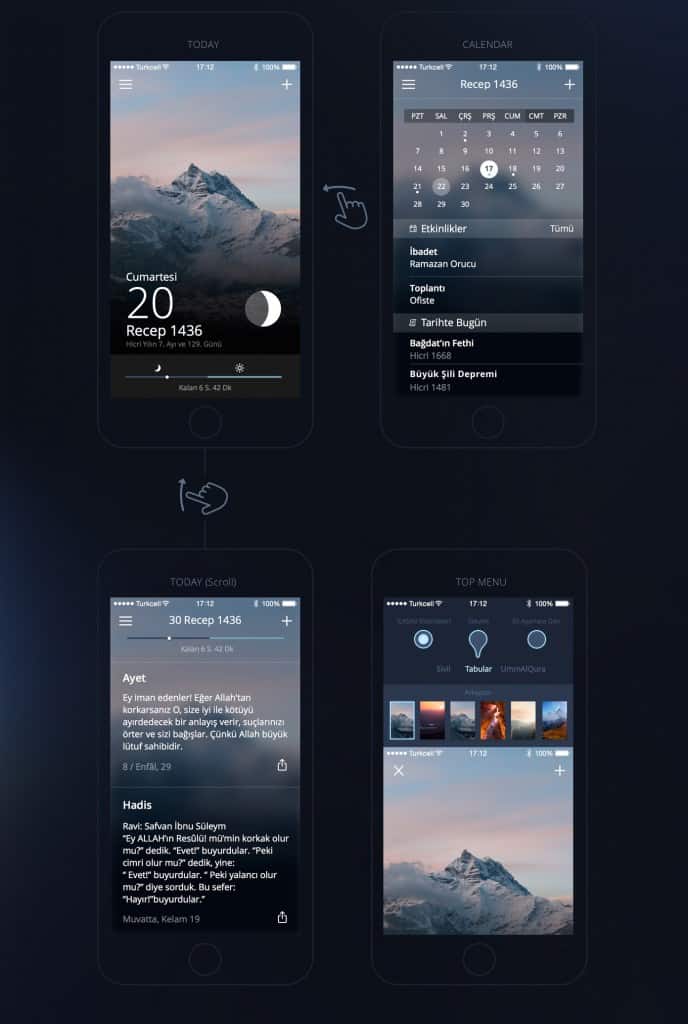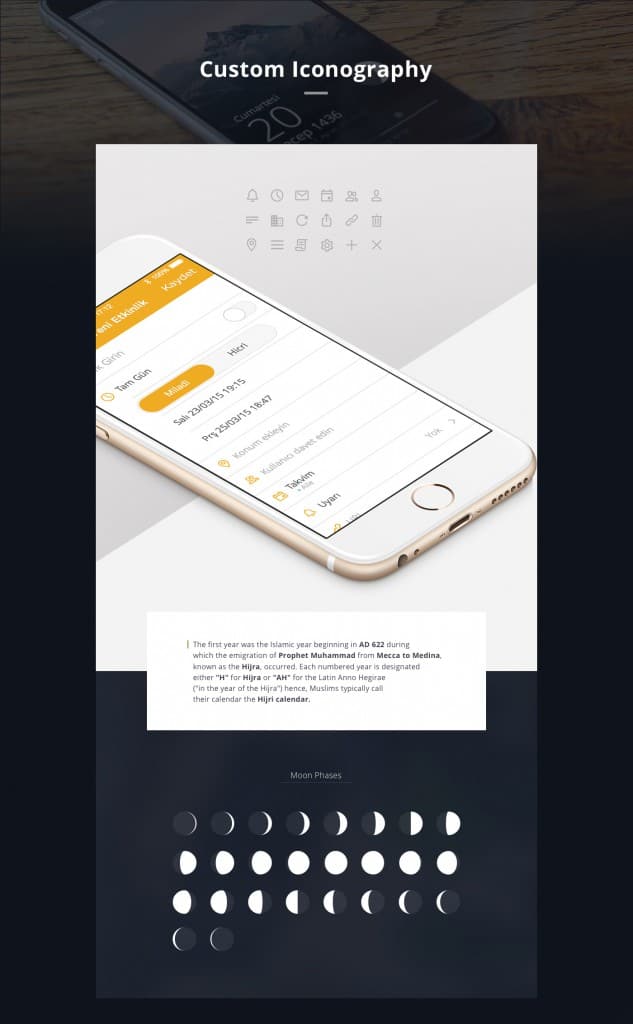 By the fine folks of Pocket Studio, Istanbul Images taken from Pocket Studio's Behance
10. JetMe App by Dima Schvedun
This is an app that most of us won't be using, I suspect. However, if you ever do need a private jet and would like to book one using a beautifully designed mobile app, JetMe would do nicely. I particularly like the clean design, custom iconography and the nice use of shadows and gradients.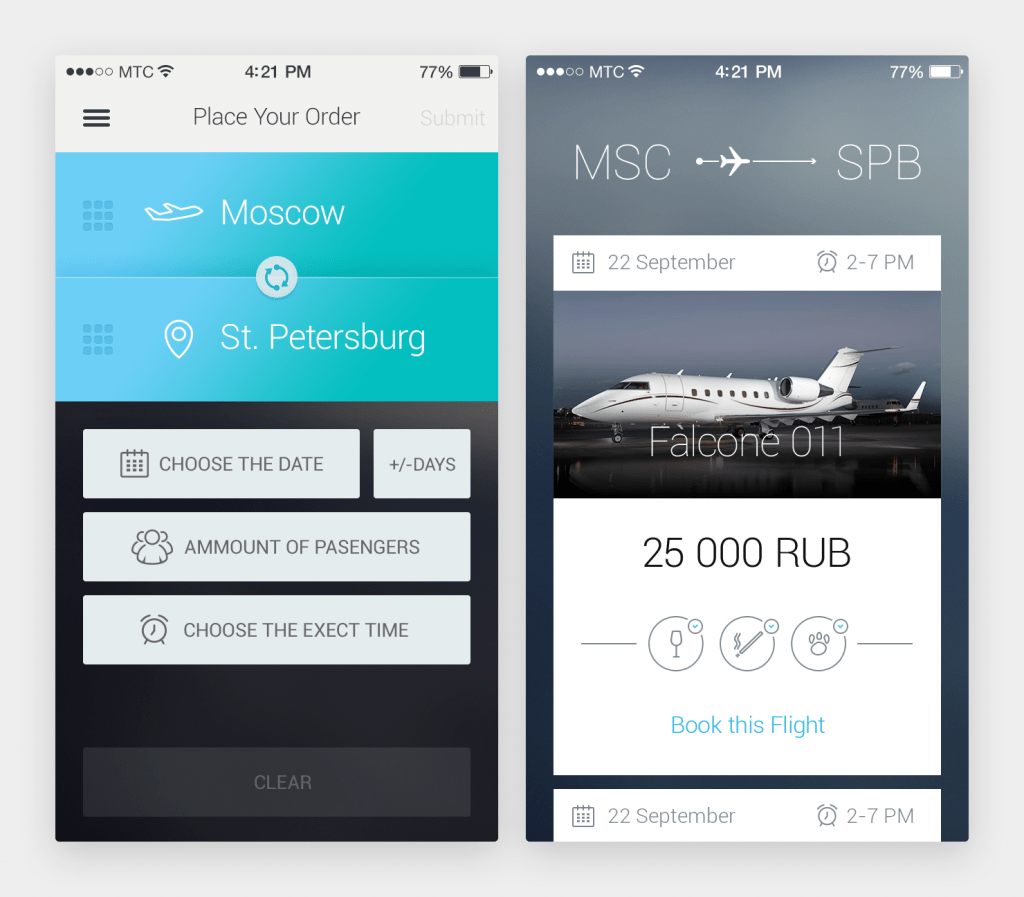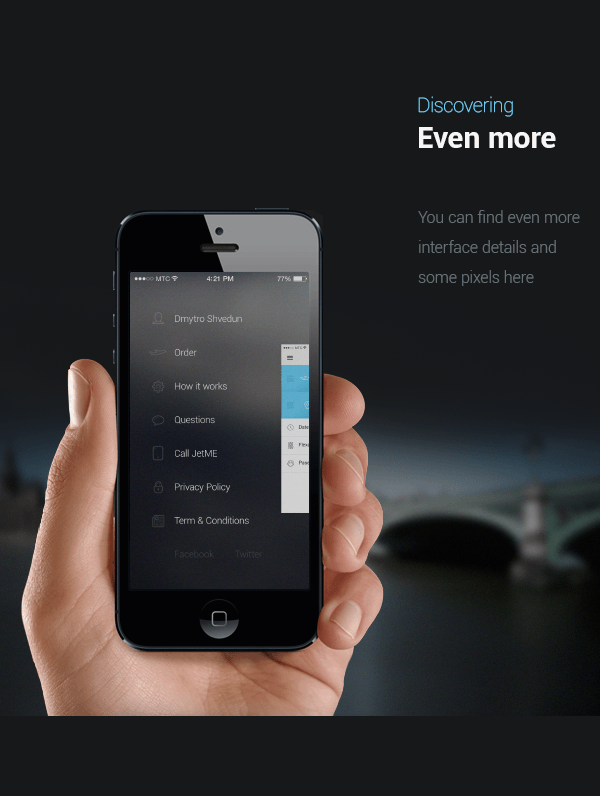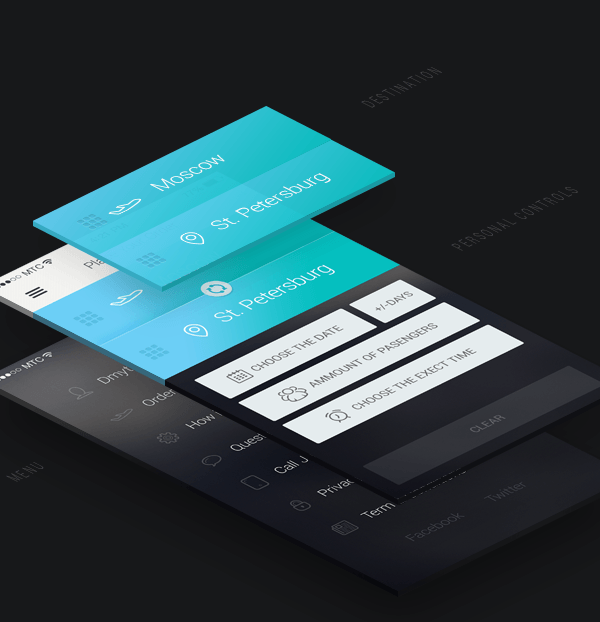 Designed by the award-winning Product Designer, Dima Schvedun
Have any suggestions for AMAZING mobile app UI? Tweet at us @protoio and tell us!