Great mobile app designs not only look good but also make the users feel a sense of pleasure when interacting with the interface of an app. When designing a mobile app, a solid architecture, a clear layout, and beautiful visual elements are all important factors that contribute to the experience of the app as a whole. This month, we present a curated list of 10 of the best mobile app designs that we've come across in recent times. In no particular order, here they are:
Weather apps regularly make it to our monthly round-up of the best in mobile app designs. And for good reasons, as the variety of beautifully designed weather apps out there gives app consumers a great deal of choice as to how they prefer to know the weather forecast. Weather Mate is distinctive from other similar apps as it doesn't rely on huge visuals and custom icons. Instead, it counts on simplicity and a clear layout that quickly provides detailed forecasts for the mobile user. With a healthy dose of Material Design and MIUI style, Weather Mate is a great app for those wanting to be informed of the weather forecast without having to navigate a complex UI.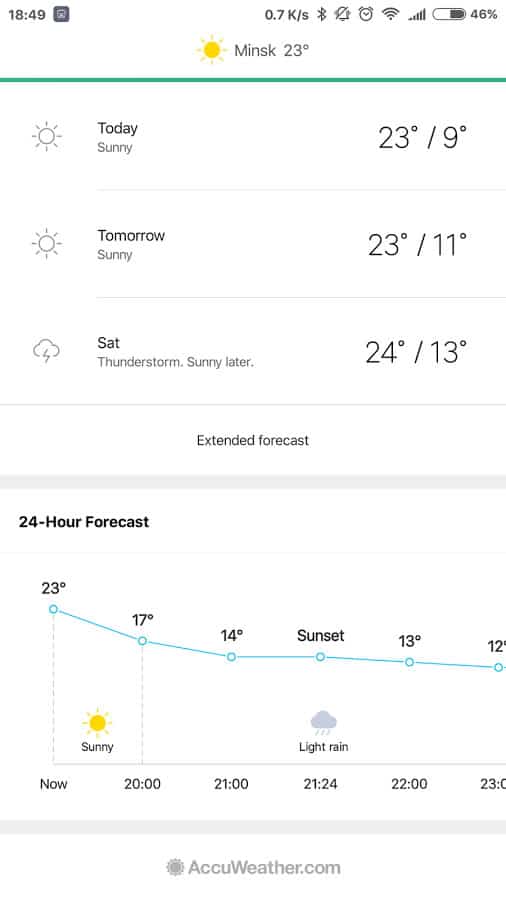 Get Weather Mate on Android.
When it comes to mobile app designs, games usually get featured extensively due to their gorgeous illustrations and character designs. Slip Away is no different in that sense. The game takes the player to an enigmatic and surreal underwater world in which the player has to navigate through the depths of the ocean and avoid collision. The artwork of Slip Away is simply stunning and enthrals you with the enchanting and picturesque world beneath sea levels. I would play this game just for the amazing visuals, proving once again the powerful lure of beautiful mobile app designs.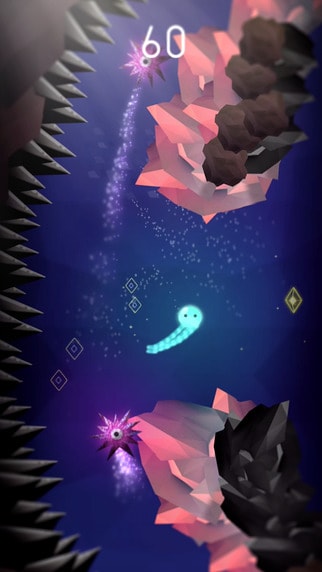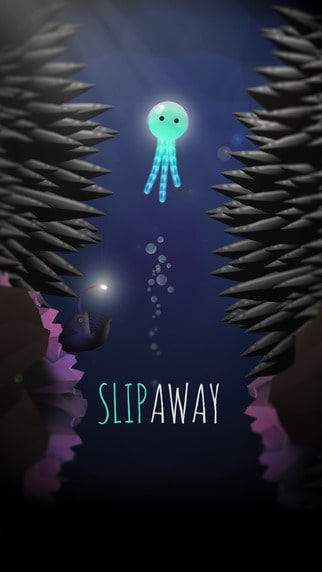 Get Slip Away on iOS.
Thinking of taking a trip and excited to see some sights but afraid that you won't be able to appreciate them due to lack of knowledge? Don't ever worry about hiring a tour guide when you can have a personal guide sitting right in your pocket. Detour is an app that narrates information about the place you're in as you walk around taking in the sights. It even supports group sync which means that you and your travel buddies can share the personal tour guide experience. Detour also features some stunning mobile app designs that are well suited for ease of control which is particularly important for the wanderer in you.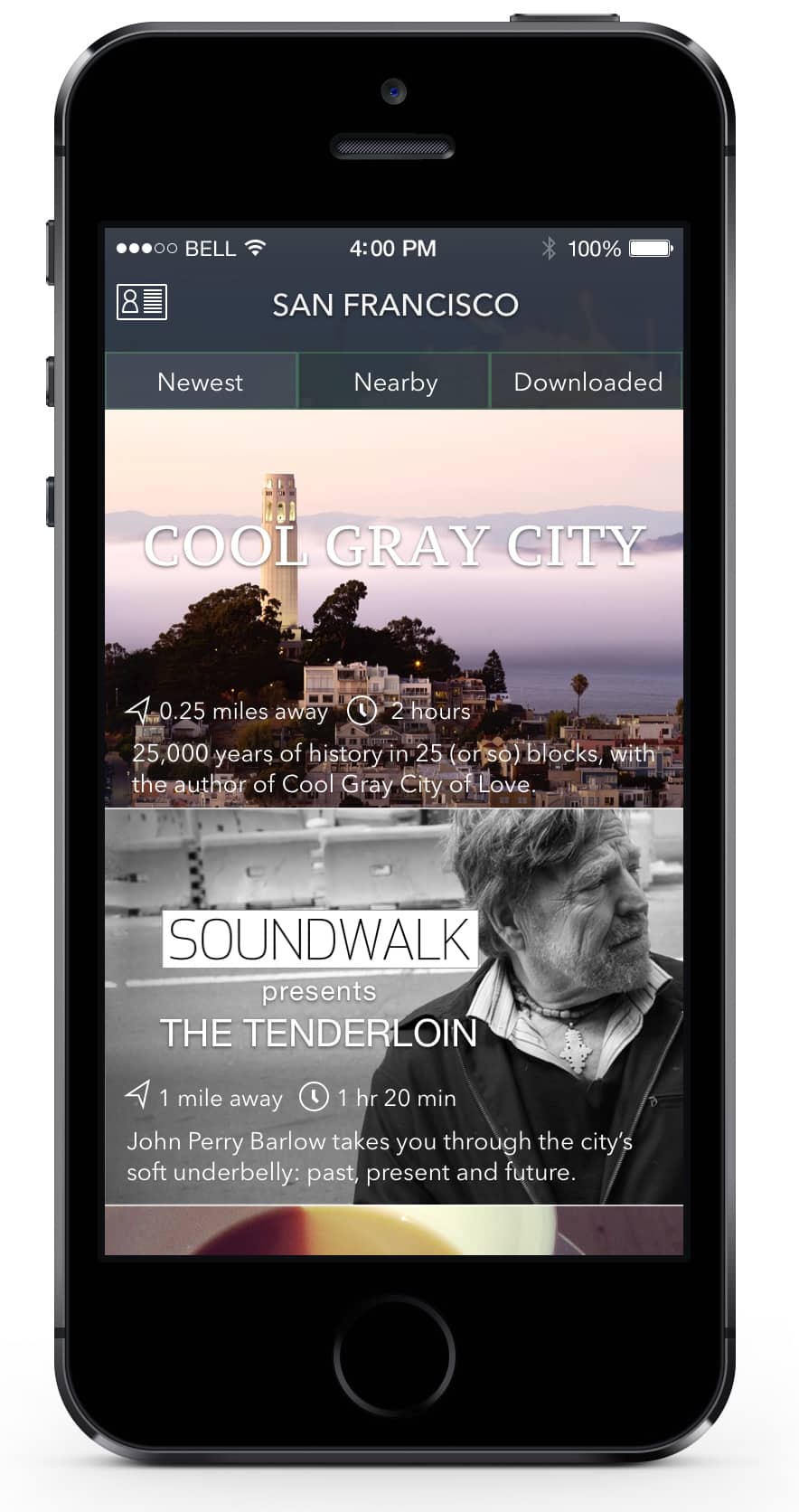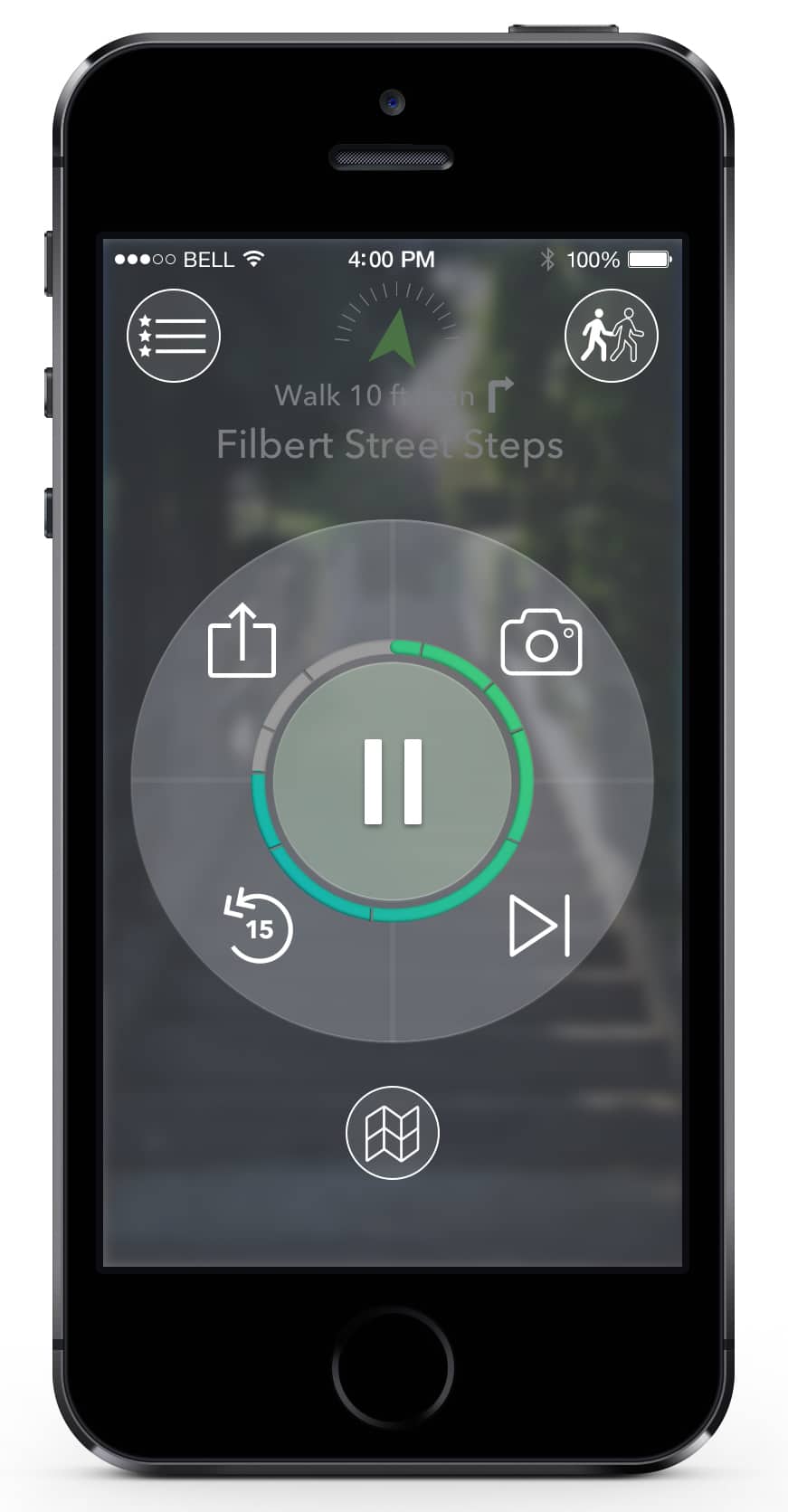 Get Detour on iOS and Android.
Videos are the leading media content on the Internet. According to research, about 300 hours of new videos are uploaded to YouTube every minute. And that's just YouTube. It's almost impossible to keep track of what's actually quality video content. Fortunately, Hyper is a wonderful app that sends you 10 new videos every day, based on your interests. Curated by filmmakers, the app has received massive attention for its great mobile app designs, the fantastic picks of quality videos, the clean and fast video interface, and the spectacular viewing experience. If you're a visually inclined person who loves to keep up with the latest in the world of video, Hyper is a must-have app for you.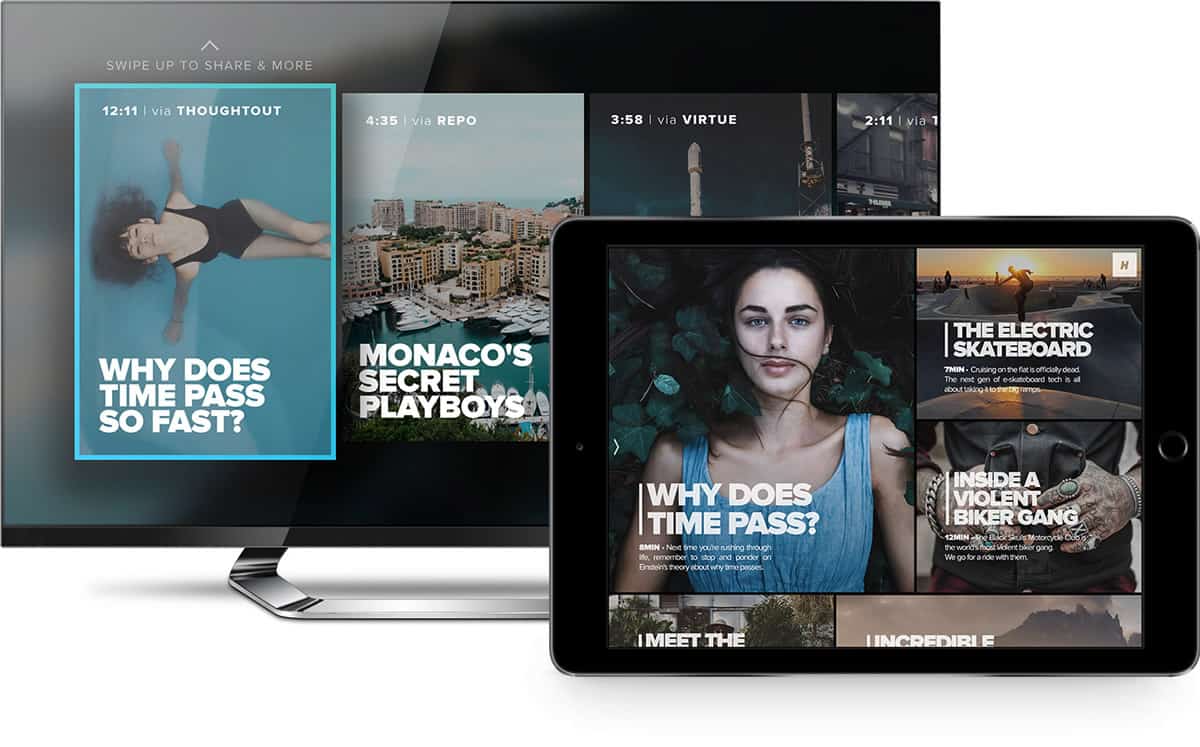 Get Hyper on iOS.
Majuscula is the game for design fanatics who love to game and for gamers who love to learn something new. A challenging platformer game based on a world designed after different typefaces, each level cleared allows you to unlock new knowledge about the typeface featured in the level. The levels are shaped after each letter in the alphabet and the game consists of 26 levels, of course. The almost monochromatic design with a slight splash of orange and several shades of grey gives the app an elegant feel. Majuscula is indeed one of the more unique mobile app designs there is out there.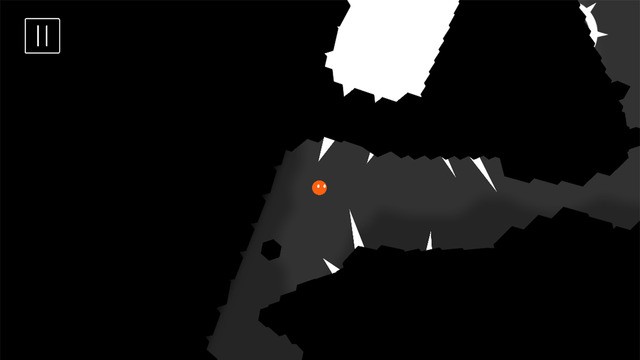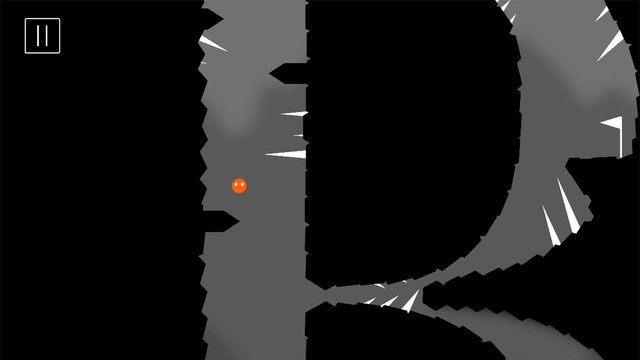 Get Majuscula on iOS.
Our work culture is coming close to finally accepting that taking the time to unwind and relax is very important to one's mental health, which in turn is crucial to one's productivity. While focus on the latter has led to the emergence of rather extreme products such as Bulletproof coffee, the increasing interest in the former has nurtured a growing trend of mindfulness. Yoga and meditation classes have never been more popular and an important component of these practices is conscious breathing. Breathe+ is an app to visualize and track your breathing exercises. The lovely mobile app designs of Breathe+ reflect the calmness and stillness that conscious breathing is meant to bring you. Soft and tranquil colors combined with a simple layout makes finding peace an even more pleasant journey.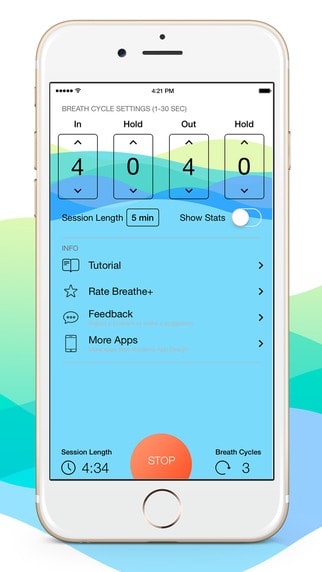 Get Breathe+ on iOS.
There's nothing more enjoyable than stepping out in the morning and feeling the warmth of the sun upon your face. Or perhaps I'm biased since the southern hemisphere is dealing with winter blues this month of the year. Nonetheless, we all know that a healthy dose of sunshine is essential to one's wellbeing, especially for the production of vitamin D. The keyword, however, is 'healthy'. Too much sun puts you at risk of overexposure to harmful UV rays. UVLens is a handy app to limit your exposure to UV by getting informed about the UV levels at different times of the day. It also sports some gorgeous mobile app designs that effectively conveys visual information of the UV forecast in your area.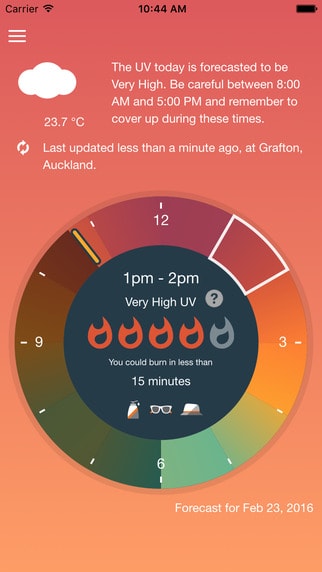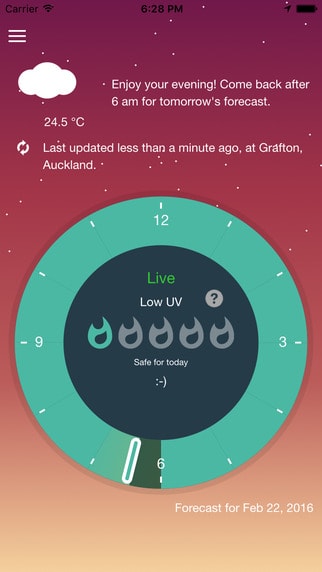 If you're not a morning person, the sound of the alarm clock is about the last thing you'd like to hear. Hate it or love it, a good alarm clock app is essential to our modern lives, given that most of us no longer adhere to our natural circadian clock. Since it's so important, we might as well choose one that offers powerful features like sleep cycle tracking, sleep quality analysis, and one that wakes us up only when we're in the lightest phase of our sleep cycle. That way, you'll always wake up feeling rested. Good Morning Alarm Clock is the perfect choice  that also comes with great looking mobile app designs. The app provides visualisation of your sleep analysis data with colorful graphs and panels.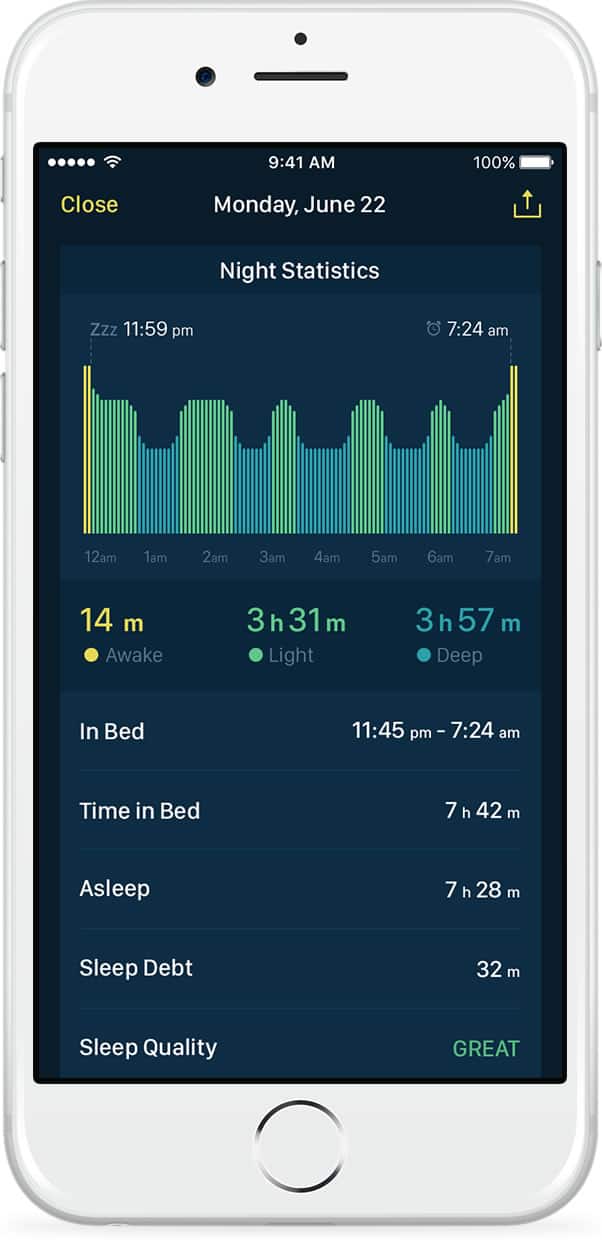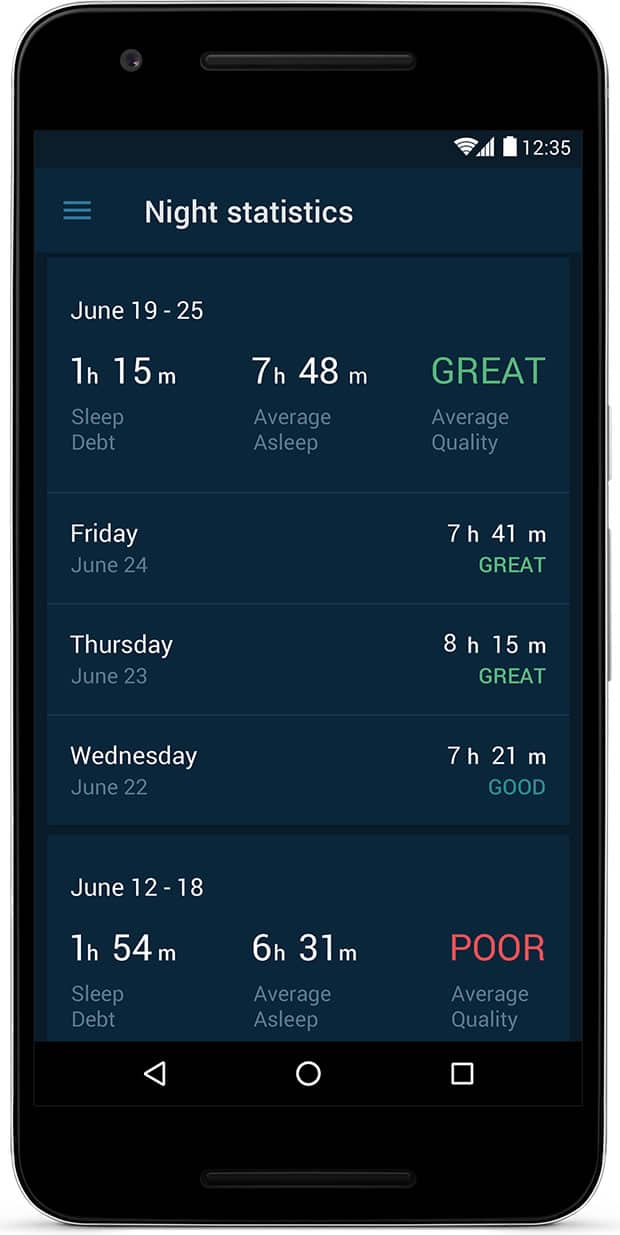 Get Good Morning Alarm Clock on iOS and Android.
Not a fan of Kindle and the world of electronic books? It's understandable that you're attached to ink and paper when it comes to your favorite pastime, reading. But eBook readers do offer convenient features such as the ability to highlight and store mesmerizing passages from any book. Postepic fulfils that very need for book lovers who prefer their books solid and material. Take a photo of the quote that inexplicably draws you in. Store it in your collection or share it with your friends. With an easy to use interface and delightful mobile app designs, Postepic is perfect for those occasionally nostalgic for a time when a wonderful evening meant curling up by the fireplace with a good, hefty book.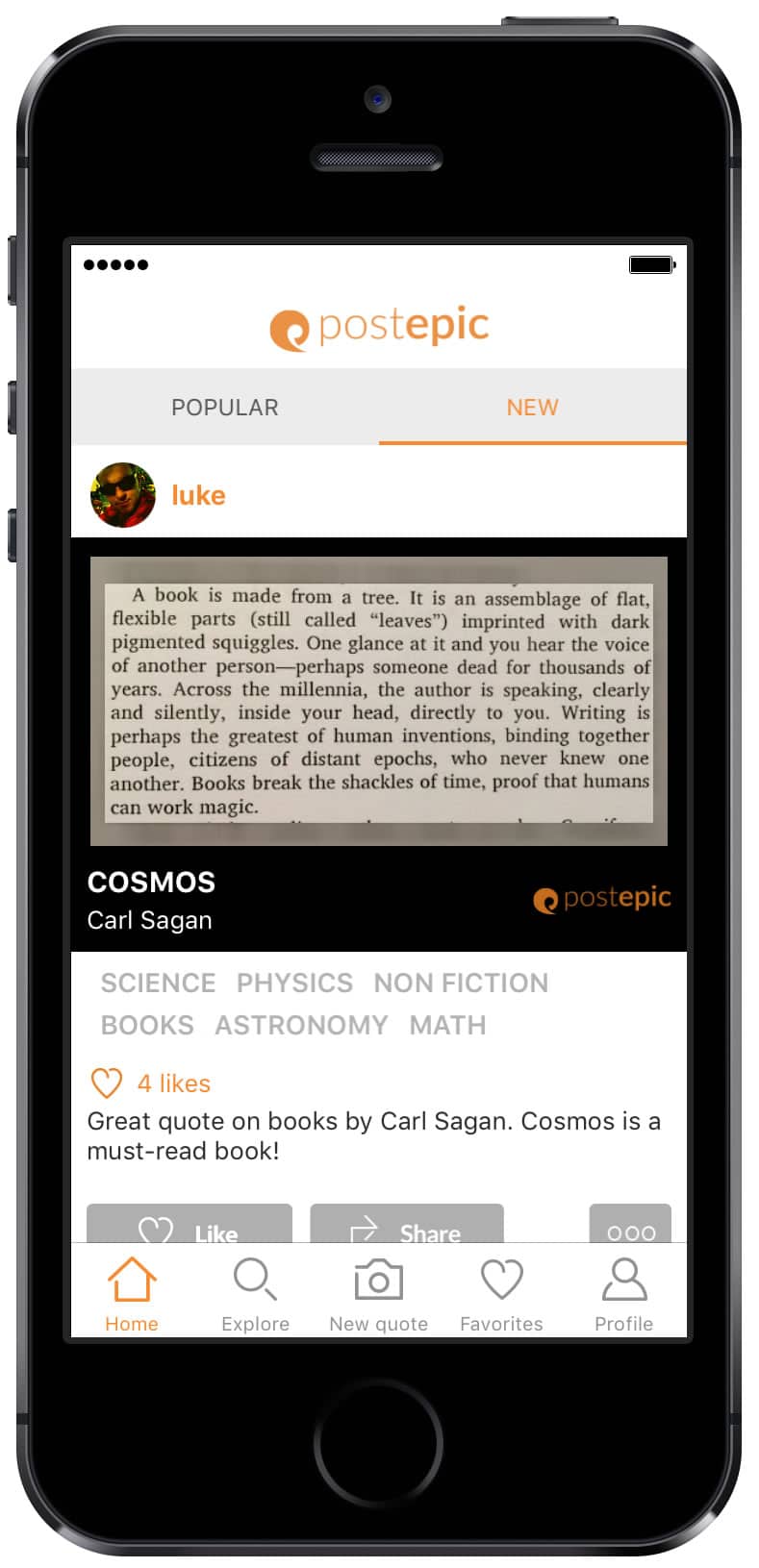 Get Postepic on iOS.
There's nothing more zen than the act of growing, nurturing and tending to green plants. A meditative potted plant app, Viridi is enchanting, beautiful and calming. It's the perfect companion to your yoga and meditation routine. In the app, you nurture a small pot of succulents that grow in real time. Although it will never perfectly substitute some alone time with Mother Nature herself, it comes pretty close as a virtually simulated experience. With beautiful mobile app designs, Viridi exceeds all our expectations for an app that brings you closer to your inner happy place.