Entrepreneurship is not for the faint of heart. Starting a business can feel like trying to swim upstream, in crowded, icy waters — with weights on your ankles. It isn't at all like your childhood lemonade stand where there were no consequences for closing up shop. Being a business owner is stressful, time-consuming, and risky.
And yet, people start businesses every single day. According to the most recent Census data, 5.73 million businesses existed in the marketplace in 2012, many of which are small businesses and startups. Of those companies, 99.7 percent had fewer than 500 employees and 89.6 percent had fewer than 20. If you add in the companies with no paid employees (usually sole-proprietorships, also known as "nonemployers"), the "share of U.S. businesses with less than 20 workers increases to 97.9 percent."
That is a lot of entrepreneurs trying to get their startups off the ground. But the reality of the situation is that about one-third of small businesses will close before their second birthday. There are numerous reasons why these businesses didn't make it — many of which are no one's fault, but are instead results of circumstance and perhaps, lack of luck.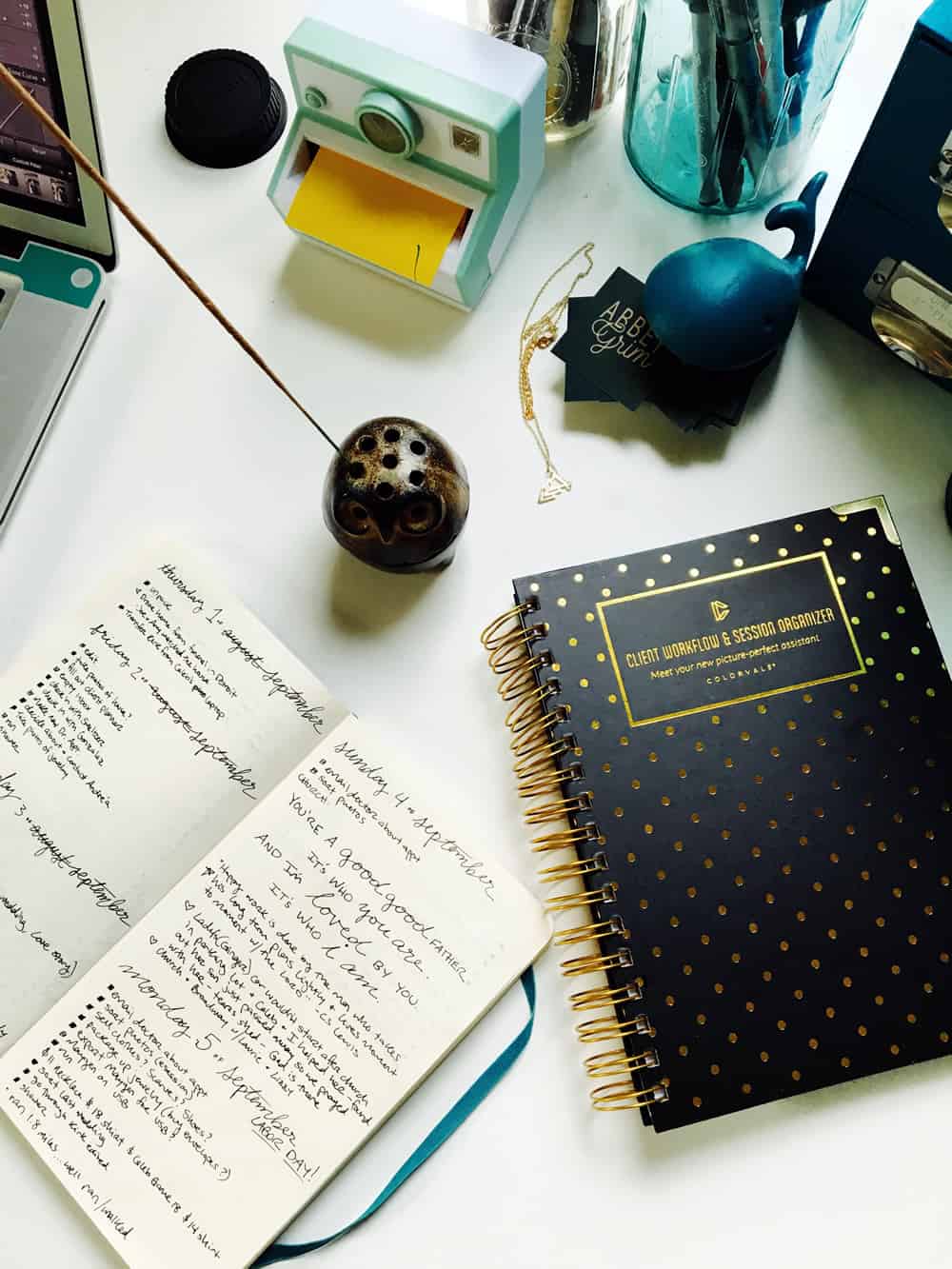 None of these entrepreneurs believed their business would close. No one opens a business hoping it will fail — but everyone wants to know what they can do to prevent it from happening. We spoke to some successful entrepreneurs across the country to get advice for startups guaranteed to set you on the right path. Here are some tools and tips that will help you reach your goals.
Advice for Startups: What You Can't Afford to Miss
Have a Clear Definition of Who You Are
Joey Pepe has always loved donuts. After his wife (then, girlfriend) bought him a donut making kit as a gift, Joe's Doughs was born in his tiny kitchen. He started off making donuts for his family and friends, but before long, he was selling out pop-up shops and markets around Charlotte, North Carolina (we can see why), leading him to open a brick and mortar store in the NoDa district.  
When it comes to running your startup, Pepe points out the importance of having a clear definition of who you are and what your goals are, saying that "everyone is going to try and tell you what to do or what you should be doing. If you have a clear identity for your business, you can surround yourself with people who have a similar vision."
At the same time, you must "also be open to making that idea fluid. Recognize and take stock of what is and isn't working — and don't hesitate too much to change those things." Pepe believes that being honest with yourself (not everything will go your way), while keeping that core mission in place will make the tough decisions less stressful.
This advice for startups crosses industry borders. No matter what your business is, your vision and mission should be at the core. When faced with decisions, ask yourself: "Does this plan benefit the mission? Will it move me closer to my goals?" If not, maybe it isn't the best use of your resources.
Get Your Books in Order — and then Properly Report to Investors
Duane Jackson has worked with his share of startups, even founding a couple of his own. In his early days, he found himself struggling with accounting issues often associated with startups —  specifically, "the various regulations and requirements that spring up alongside the actual business side of things."
As entrepreneurs tend to do, Jackson decided to solve his own problem by creating Kashflow. Jackson knows that we're not all accountants and that we could benefit from "using a dedicated service to help with accounts and financial matters — and if you can afford to outsource finances to a professional accountant, even better."
His second piece of important advice for startups is to properly (and frequently) report progress to investors. After selling Kashflow, he invested in multiple startups, but found that some entrepreneurs had difficulty creating regular investor reports. Again solving his own problem, he founded Supdate on the belief that "being able to create detailed monthly reports and send them out on time is a good skill for any entrepreneur to develop."
We couldn't agree more. If you are asking investors to trust you with their hard-earned money, you'd better be able to keep them in the loop. They'll want to know what progress you're making (or not making) and frankly, they deserve to know. Be sure to keep the lines of communication open — lest they decide to pull back their investment.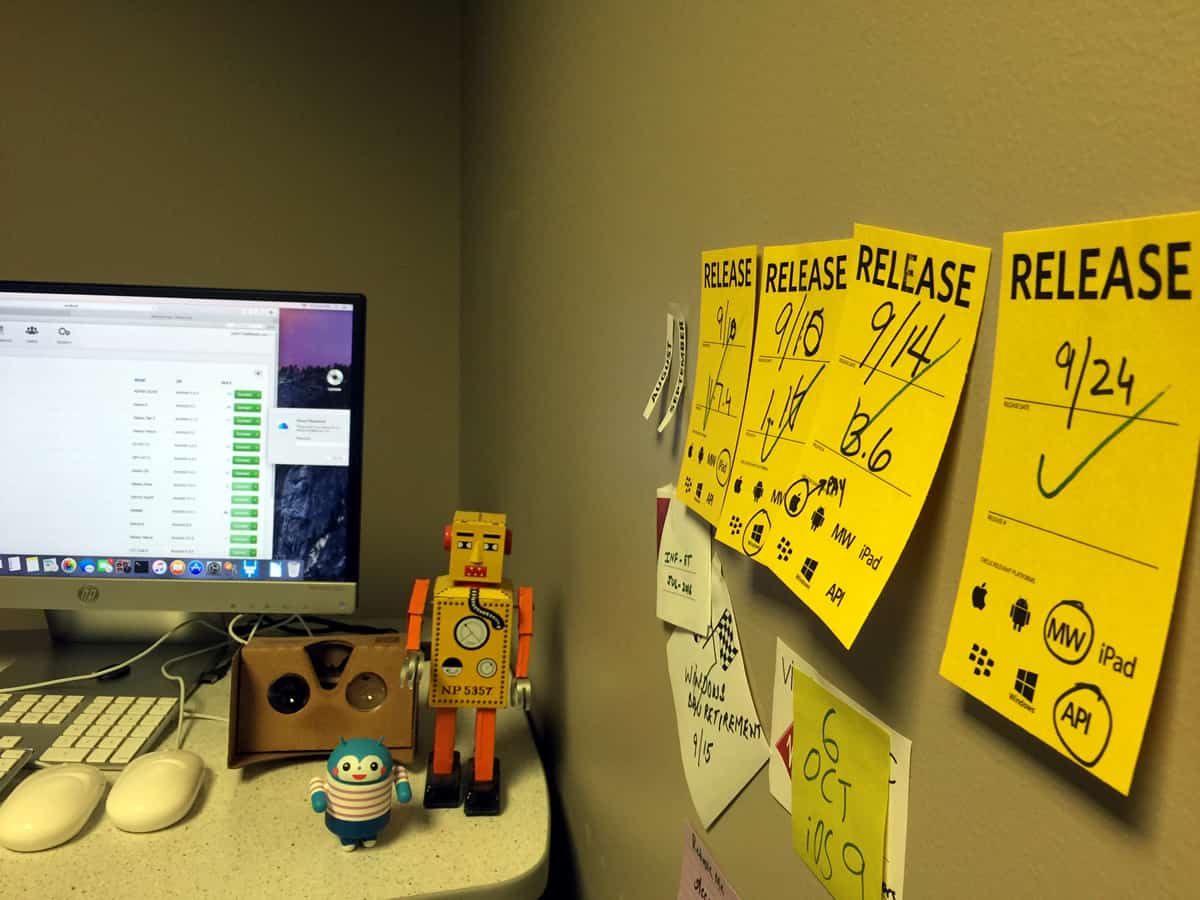 Get on the PR Train Immediately
So you've created your startup. You've done the legal stuff, you made a Facebook page, got a Twitter handle, and started posting photos to Instagram, but the customers aren't magically pouring through your door. The phone is not ringing. It would seem that people don't know you exist yet.
To help solve this problem, Ben Walker, CEO of Transcription Outsourcing recommends getting as much PR as you possibly can — as soon as possible. Some entrepreneurs are intimidated by this, but PR doesn't have to be scary. There are plenty of resources online that will help you learn how to navigate the "PR Engine" and if you'd rather not deal with it, invest in services from PR agencies. They can take care of the legwork for you.
Hire People Smarter Than You
With any luck, your startup will flourish and you'll need to start hiring people to help you. When you do, Ted Chan, CEO of CareDash recommends hiring people that are smarter than you. Specifically, this means you need to find people who can make meaningful contributions to your business.
Look for people who know things that you don't and can fix your pain points. You might be great with customers and even better at getting them to sign contracts, but it might be time to admit you're terrible with organization. The paperwork is pretty important, so hire an office manager — one with actual experience managing an office.
Because startups tend to be cautious about hiring, it isn't unusual for a person to have a wide variety of responsibilities. So since you don't know how to tweet, see if your new office manager can also handle social media marketing (or is willing to go through training) so that you are freed up to manage your clients.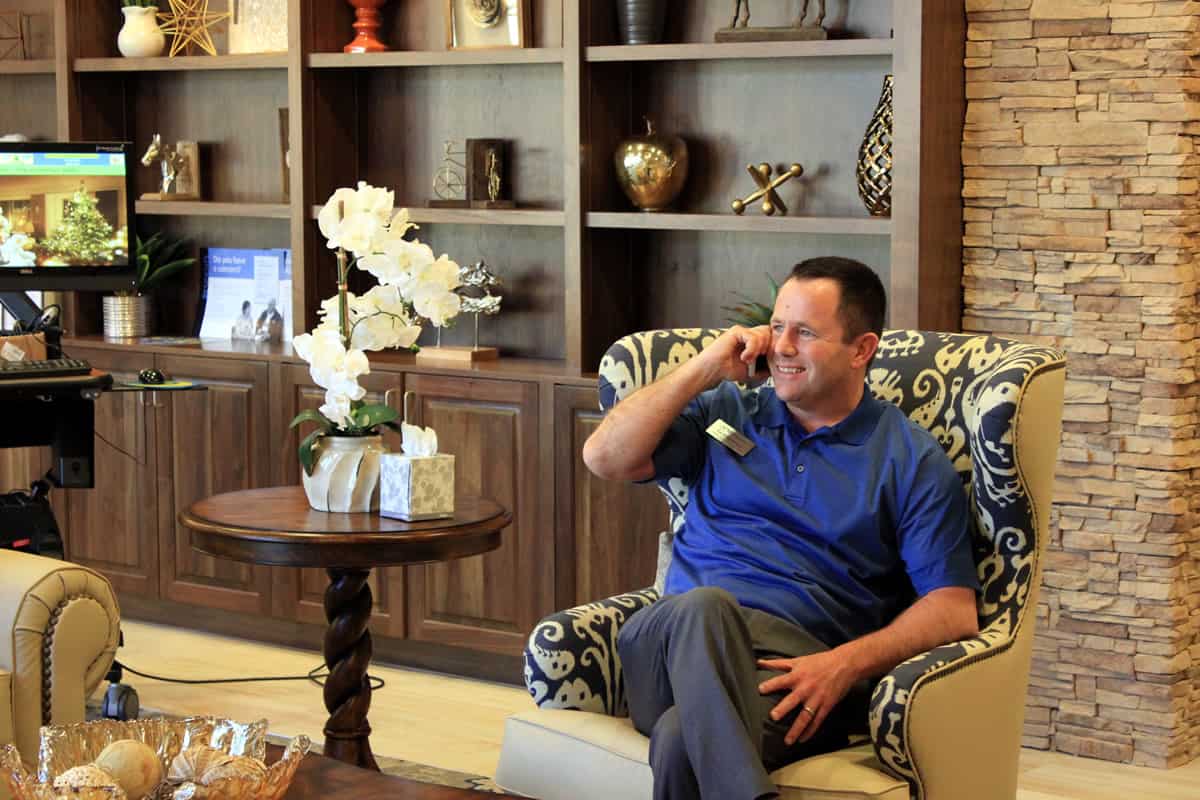 It's Okay to Say No!
Entrepreneurs have a tendency to say "yes" to pretty much anything. In fact, it's actual advice given to startups — "Say yes and figure out how you'll do it later." The desire to accept any work that comes your way is perfectly acceptable. If you turn it down, it may not come back, right?
It's this kind of advice that Rafael Romis, CEO of Weberous, wished someone would have cautioned him about during his startup days. Romis says that "learning to be more discerning with your time and energy is the crucial part of starting a business. Time is the most precious resource you have and you don't want to waste it."
Romis poses an idea that perhaps more business owners should consider: "Some clients aren't worth getting involved with and some opportunities are too inconsequential to bother with." While it may seem counterintuitive, this is great advice for startups. Entrepreneurs too often bog themselves down, taking whatever contracts come their way, stretching themselves to the brink of exhaustion just to pay the bills. There is something honorable in this strategy, but you must ask yourself if it's the best use of your finite time and precious resources.
Tools Startups Can't (or Shouldn't) Live Without
Tools to Protect Yourself — and Your Startup
Handling the legal issues that come with being a business owner can be time consuming, whether you have a background in law or not. To help you navigate the waters, here are some tools to protect yourself:  
Insureon

offers a place to easily find and compare small business insurance from over 35 different insurance companies. To help customers find what they need, they developed a tool called

Policy Buddy

. You select a number of factors that determine what type of protection you need, such as what your business offers (products or services), whether you own or rent a physical location, and if you employ others. Once you've made your selections, Policy Buddy recommends the types of insurance that might be in your best interest.

One way for business owners to protect themselves is to incorporate or form an LLC (limited liability company). Deborah Sweeney, CEO of

MyCorporation

says that doing so "allows you to protect your personal assets and separate them from your professional ones, save money on taxes, and establish credibility with consumers to ensure your startup remains successful in the long run."

Sweeney also recommends trademarking your business name and logo. She says that "trademarks allow you to claim your name and protect your unique business identity to keep anyone else from plagiarizing or copying the assets." This is especially true if your business name uses common words or if other businesses have similar names.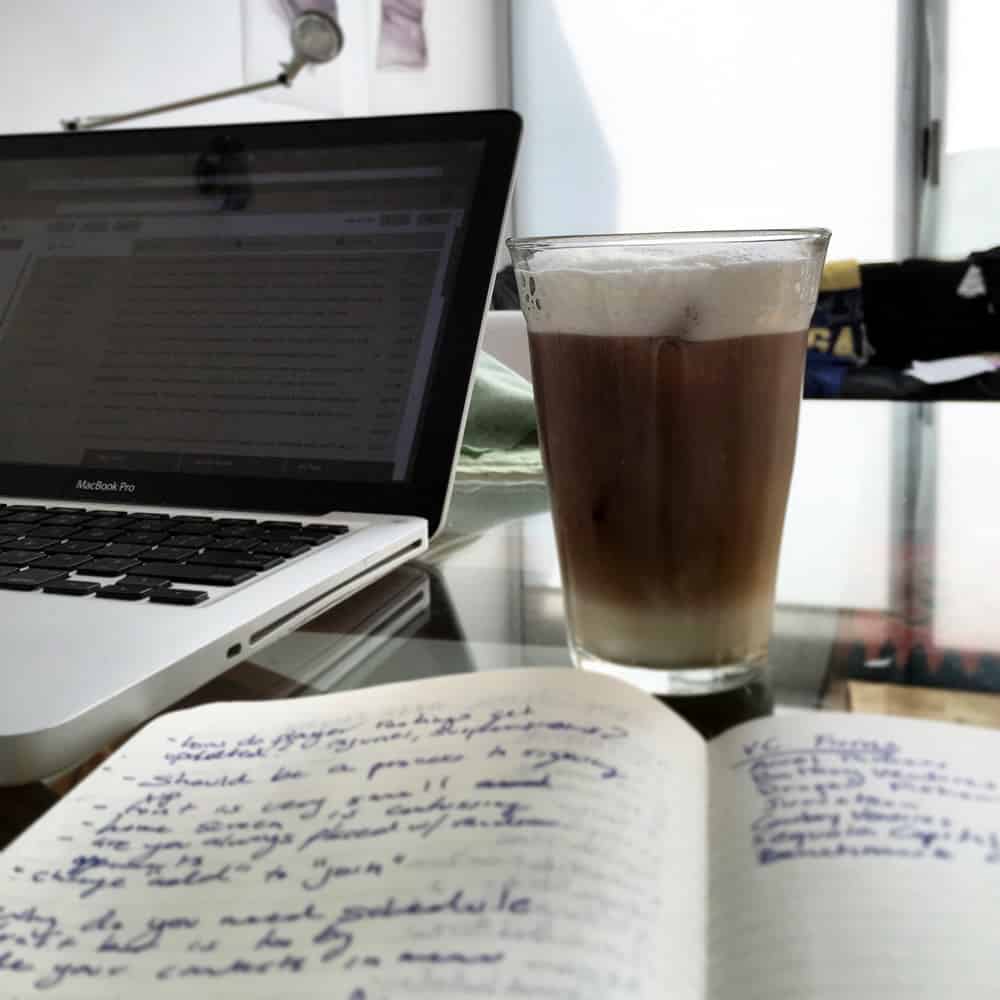 Tools to Make Your Startup Accessible
When you first start your business, it might be out of your house. Or even out of a startup incubator that allows you to rent space a couple days a week. Putting your cell phone number on the internet for all the world to see is a scary prospect, but potential customers need a way to reach you (email can't be used for everything). Nick Santora at

Curricula

used

Grasshopper

to get an 800-number to make his business more easily accessible. Not only do they have a toll-free number for customers to use, they can transfer calls between cell phones so the client can reach exactly who they need.
This one may seem like a no-brainer, but for startups,

Skype

is essential. There are plenty of reasons to love Skype (it's free, it's easy to use, it lets you make international calls), but one of our favorites is that it allows you to screen share. Whether you're giving a presentation, showing another employee something new, or walking someone through a problem, screen sharing is an effective way to communicate.
Getting Your Startup Off the Ground
Startups are a tough business. In the beginning, many entrepreneurs (even ones that go on to be successful) wonder why they chose to open their own business in the first place. There were definitely times they wanted to quit. But in the end, they stuck with it. For better or worse, entrepreneurs like running a business. Solving people's problems comes naturally.
On the days when you're struggling to find the will to keep going, remember the advice for startups here. Remember what Joey Pepe said about staying true to yourself and your goals. If you're feeling burnt out, maybe now is the time you need to look into hiring people — people smarter than you who share the same vision.
Apple co-founder Steve Jobs once said, "I'm convinced that about half of what separates the successful entrepreneurs from the non-successful ones is pure perseverance." Don't let setbacks and failures deter you. Hold your head up high, take a deep breath, and push forward. You never know when you'll turn the corner.
Proto.io lets anyone build mobile app prototypes that feel real. No coding or design skills required. Bring your ideas to life quickly! Sign up for a free 15-day trial of Proto.io today and get started on your next mobile app design.