You've probably heard of the winter blues. It's a common form of seasonal depression — also known as seasonal affective disorder (SAD). Those that suffer from the disorder often experience a lowered mood or increased anxiety during the winter months (though, it's important to note that some people experience symptoms during the summer, too).
Affecting over 10 million people in the U.S. alone, the symptoms are similar to those in regular depression: you'll start to feel tired — like you're dragging yourself through the day, you'll lose the ability to concentrate (or at least, your focus will drop dramatically), you'll lose motivation to do the things that matter to you, you'll feel hungrier, and you'll exhibit anti-social behavior.
The treatments for seasonal and regular depression tend to overlap — therapy, exercise, meditation, antidepressants, etc. Since most people get hit with SAD in the winter and fall, when the cold, dismal weather makes it easier to feel depressed, light therapy, dawn simulators, and vitamin D supplements can help regulate levels of melatonin and stabilize one's circadian rhythms.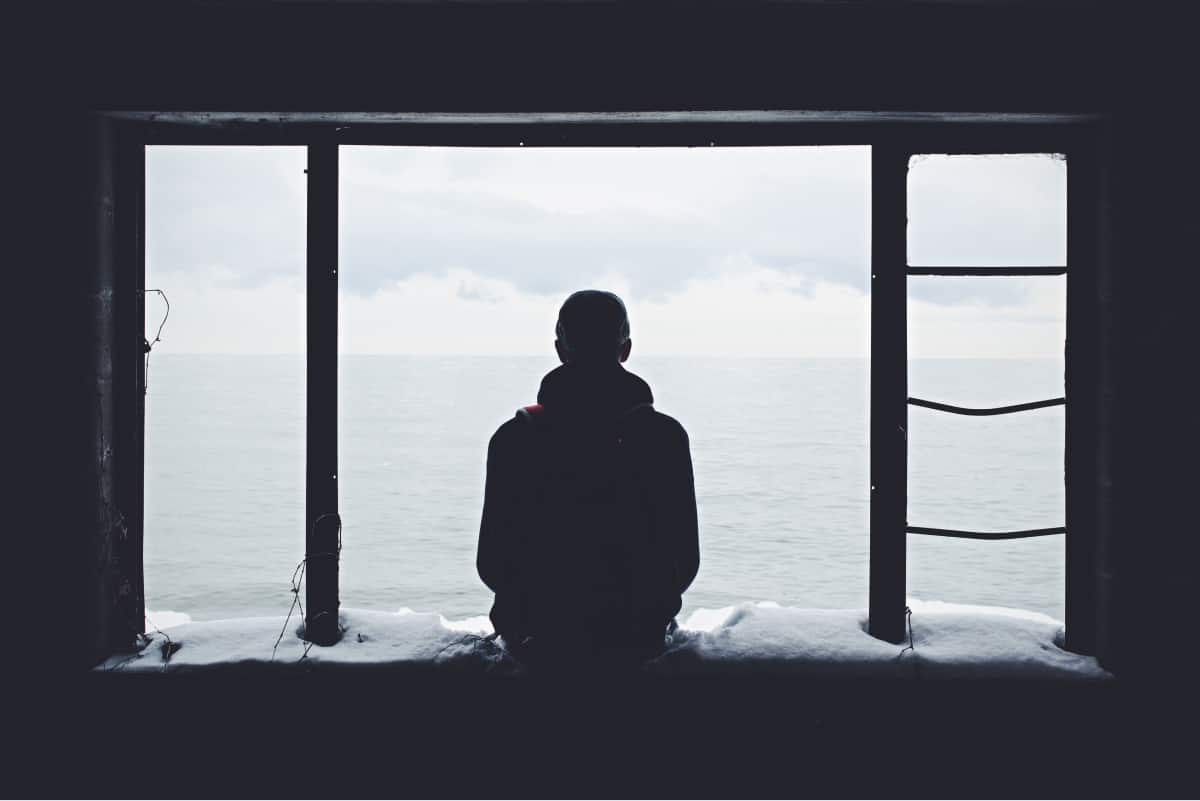 All of these things can help treat SAD — but for some, getting to a therapist (typically the most effective treatment) is too difficult for one reason or another. That's where apps to help with SAD come in. There are numerous depression and mental illness-focused apps on the market, and while none of these apps can "treat" depression, they might help you make it through the winter.
How Mobile Apps Can Help People With Depression
While the right app can't cure your depression (and seeing a professional is still the best way to go when it comes to mental health issues), they can often be a helpful tool. With a decent psychology knowledge base, an app developer can craft something that can provide just a small enough boost to get you through the winter doldrums. 
For example, there are guided meditation apps for when there's no time to go to a class, and motivation to do it on your own is waning (or nonexistent). Then there are workout apps offering us fast exercise routines that don't even require us to walk outside into the frozen tundra. Nutrition apps make sure we're eating well and drinking enough water — the sky is the limit. 
While important, these apps don't offer methods of addressing the depressive thoughts and feelings themselves. That's where therapy apps come in — and that's what this list will focus on. These apps deal more directly with the negative thoughts and feelings that come along with SAD. Essentially, they try to mimic therapy, but in app form. 
In tandem with the other strategies listed above, they might improve your odds of feeling better. Of course, we aren't doctors or therapists, so your mileage may vary — and once again, if you are feeling depressed or more anxious than usual, you should check in with your doctor.
These apps empower us to face our negative moods — with all the wisdom of modern therapy right in the palms of our hands. We can apply the most advanced therapeutic practices on the go, at work, while standing in line, or wherever you happen to be. When it can take months to see a therapist (and the days might be getting longer by then), you can understand just how important these apps can be.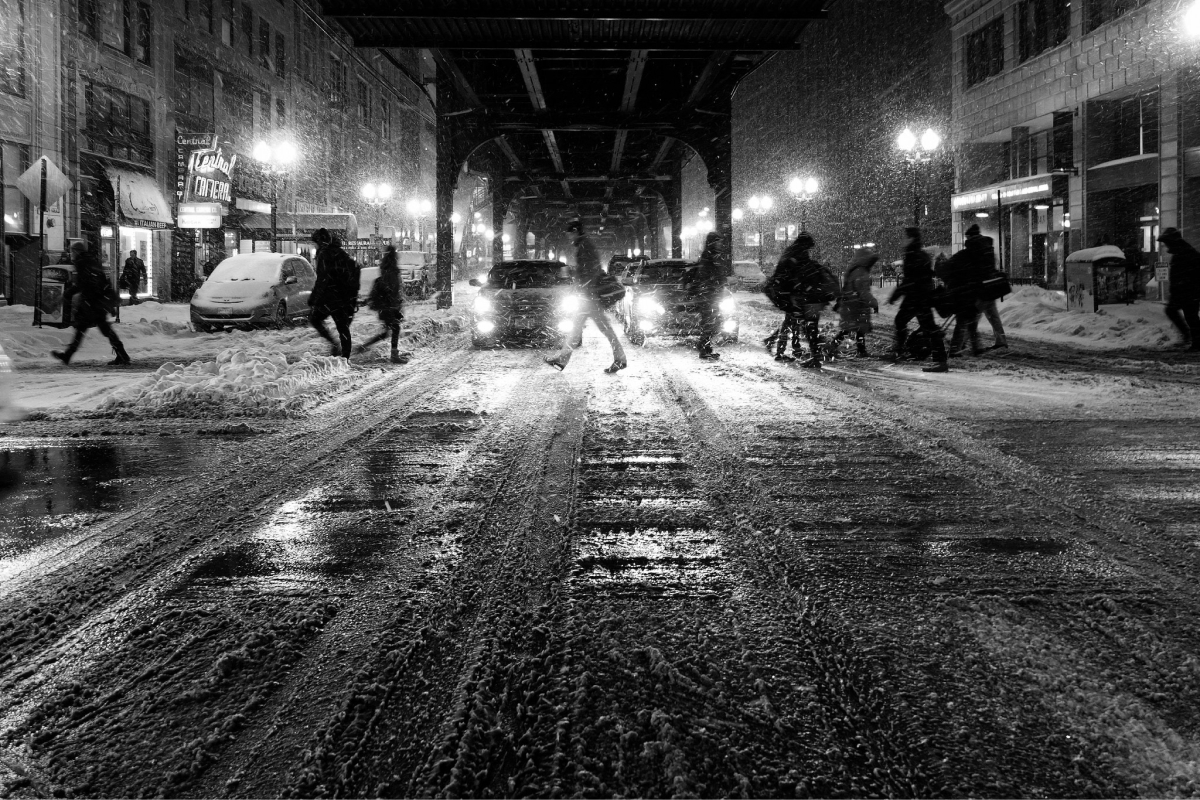 Here are 7 of our favorites that we think you should try during the darker part of the year:
The Best Apps to Get You Through Seasonal Depression
Therapy assistance apps can take many forms: some walk you through reading exercises; others encourage you to log your moods and thoughts. In contrast, others let you interact directly with a therapist.
So then — how do you know which are worth the time investment?
Here are some of the unifying characteristics:
They offer (or are based on) clinically-relevant, modern techniques.

They feature an intuitive, attractive design.

Everything is clearly labeled — it's easy to get where you need to go.

The information provided is easy to understand, abundant, and relevant.

There is a variety of options offering a well-rounded, in-depth experience.
With that said, here are our favorite apps for seasonal depression:
TalkSpace Online Therapy ($65+ / week)
TalkSpace is an app that's used by over a million people for a good reason (even Olympic gold medalist Michael Phelps uses it!). As a platform, it allows users to easily connect with therapists (of which there are over 5,000). Their pool of licensed practitioners are trained to deal with all kinds of issues and disorders. Likewise, they all undergo background checks before being accepted onto the platform. 
The app can help you narrow down your options, allowing you to pick the therapist that's right for you. You can swipe through them, scanning their bios and chatting with them beforehand to get a feel for if they're a good match for you. 
Once you select a practitioner, therapy is provided through chats, video (or just audio) sessions, and a progress report that's easy to follow is always one click away. As a bonus, the app is well-designed and easy to navigate. While a good therapy app doesn't have to be beautifully designed, it certainly doesn't hurt to have such a clean UX — after all, you don't want someone who is already struggling emotionally to get frustrated with your UI. Make it as easy and seamless as possible.
Youper ($9.99 / month, $44.99 / year, $299.99 lifetime full access)
Youper is a chatbot-like app that uses artificial intelligence (referred to as an Emotional Health Assistant) to help you take back control of your mental health. By conversing with you, it can help you navigate through negative moods, helping you figure out what you need to do to feel better.

Youper focuses more on your overall mental health than just one singular aspect of it. Likewise, clearly defined charts map out the many different aspects of your personality, mood, and how well you're sleeping — all to help you keep tabs on your mental health. 
A clean gold and purple design helps pull users through the app, directing them to where they need to go. We're huge fans of Youper's UX — as it's effortless to navigate.
Their reviews show just how much the Emotional Health Assistant has helped them. If you're feeling down, give it a try!
Happify ($14.99 / month, $139.99 / year, $449.99 lifetime)
What is a better way there to lift us up when we're feeling down than by engaging in science-based activities and games designed for that very purpose? 
Every game and activity within Happify is designed to stop negative thoughts, build optimism and mindfulness, reduce stress and anxiety, and build self-esteem — the idea being that we can all develop skills to help combat depression or negative thoughts. 
Happify offers up a convenient way to deal with depression. It goes beyond self-analysis and allows one to have fun while actively working on personal roadblocks.
The options for each task or activity are shown with colorful icons on the main page, and the starting questionnaire is pleasant to look at, inspiring the user to follow through and answer the questions more carefully. 
Information such as what each activity entails, its aims, who created it, how many people joined, and so on, is presented without any clutter, allowing for a smooth UX. The overall playful feel invites the user to take a break from their problems — even if the app is cleverly getting them to deal directly with them.
Moodpath: Depression & Anxiety (Free with In-App purchases)
Moodpath is — like many of the other apps on this list — centered around a mood tracker. Yet, it's how Moodpath goes about tracking your moods that's interesting. Instead of just polling you about your emotions or feelings, it asks you specific questions to gauge how you're doing. Based on your answers, it'll "learn" from your responses, generating resources to help you feel better along the way.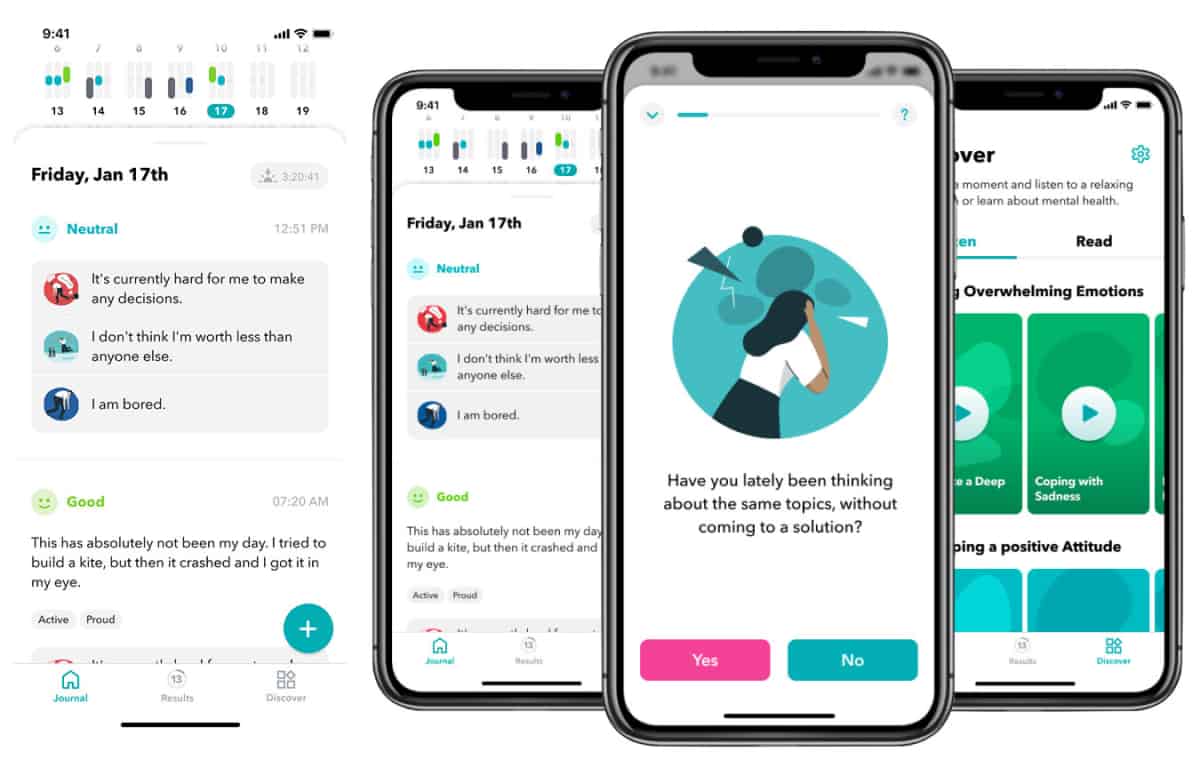 Moodpath also provides in-depth statistics about not just what your mood was, but what causes a change in your mood. This can help you link emotions with specific contexts, which can be a useful tool for self-discovery.
As an app, Moodpath is beautifully simple. It never gets in your way, and it makes tracking your mood a hassle-free experience.
BetterHelp – Online Counseling ($40+ per week)
Much like TalkSpace, BetterHelp is designed to enable you to meet with a therapist on your own terms. Licensed therapists can talk to you in numerous ways: through text, audio, or video. Choosing a therapist is an efficient but flexible process, and once you've found one that's a good match for you, you can chat with them whenever is convenient.
While a running chat might not have the same therapeutic value as a one-on-one in-person (or video) meeting, it provides its own unique benefits. Typically, with therapy, you're only going to get the chance to talk to your therapist once a week at most — and while things might be fine before your appointment, what happens if they go south right after it? With BetterHelp, your therapist is always there for you— no appointment required.
You also have access to topic-based counseling, "groupinars," and more.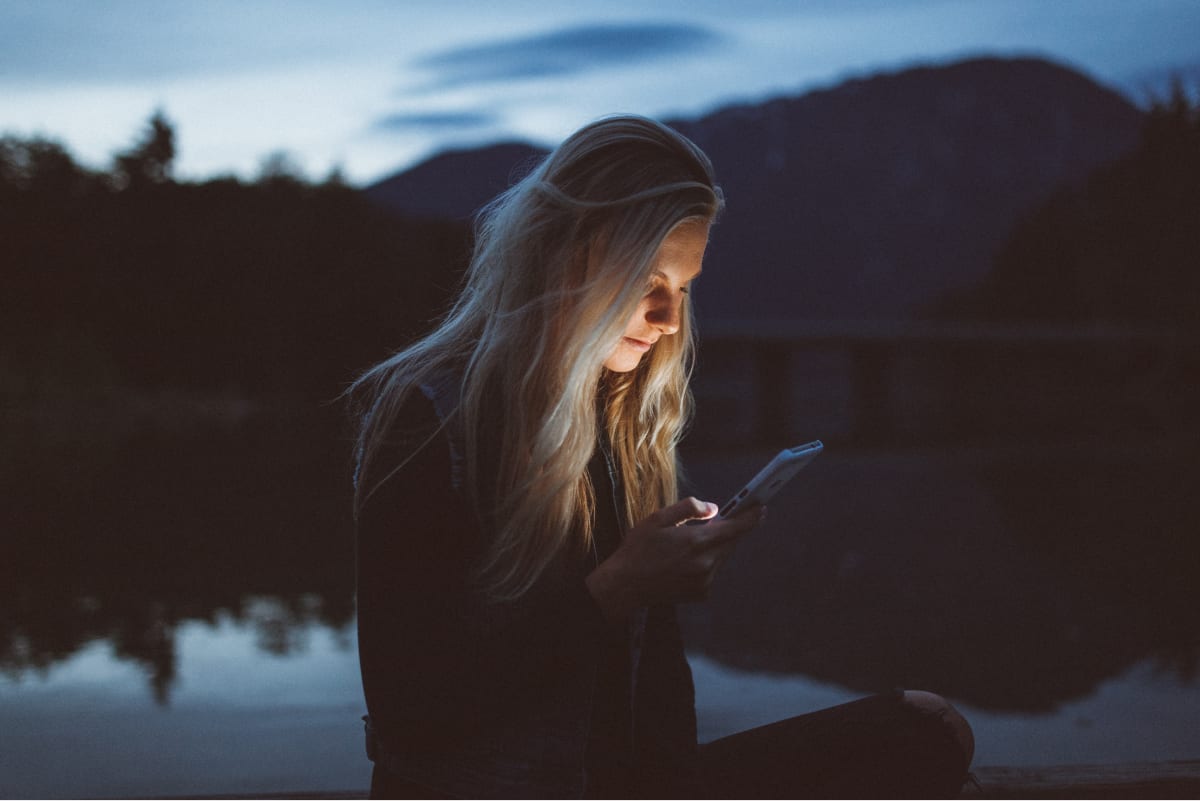 Sanvello: Stress & Anxiety Help ($8.99 per month / $53.99 per year)
Formerly known as Pacifica, Sanvello is an app that provides on-demand help for stress, anxiety, and depression. Designed by experts, Sanvello uses techniques based on cognitive-behavioral therapy (CBT) and mindfulness meditation to help users feel better — and build a sense of control over their lives.
Sanvello seamlessly integrates into Apple's health tracking system to monitor exercise, sleep, caffeine intake, time spent meditating, and more to provide a thorough visual report of one's overall well-being.
The app also gives users the chance to connect with an entire community while maintaining their anonymity. This makes it easier to ask questions, share advice, and cultivate empathy. The "guided journeys" offered consist of step-by-step audio lessons that help build self-confidence, practice mindfulness, and improve one's mood.
Moodnotes ($4.99)
Emotions can be complicated — so why not look at them in a different light?
That's the best way to describe how Moodnotes works — instead of journaling your emotions like other mood tracker apps, it instead has you manipulate a picture of a smiley face. 
Swipe up or down on the face to illustrate how you feel, from a smile to a frown to everything in between. The user explains what's going on at the present moment, selects which feelings are present, gauges their intensity, and then chooses which labels best describe the type of negative thought processes they're dealing with.
Throughout this whole process, you're subtly analyzing your emotions — and exactly why you're feeling the way you are right now. By using a face as an interface (see what we did there?), you can interact more directly with your emotions. In a way, Moodnotes is making the UX part of the therapeutic process, which we think is just brilliant.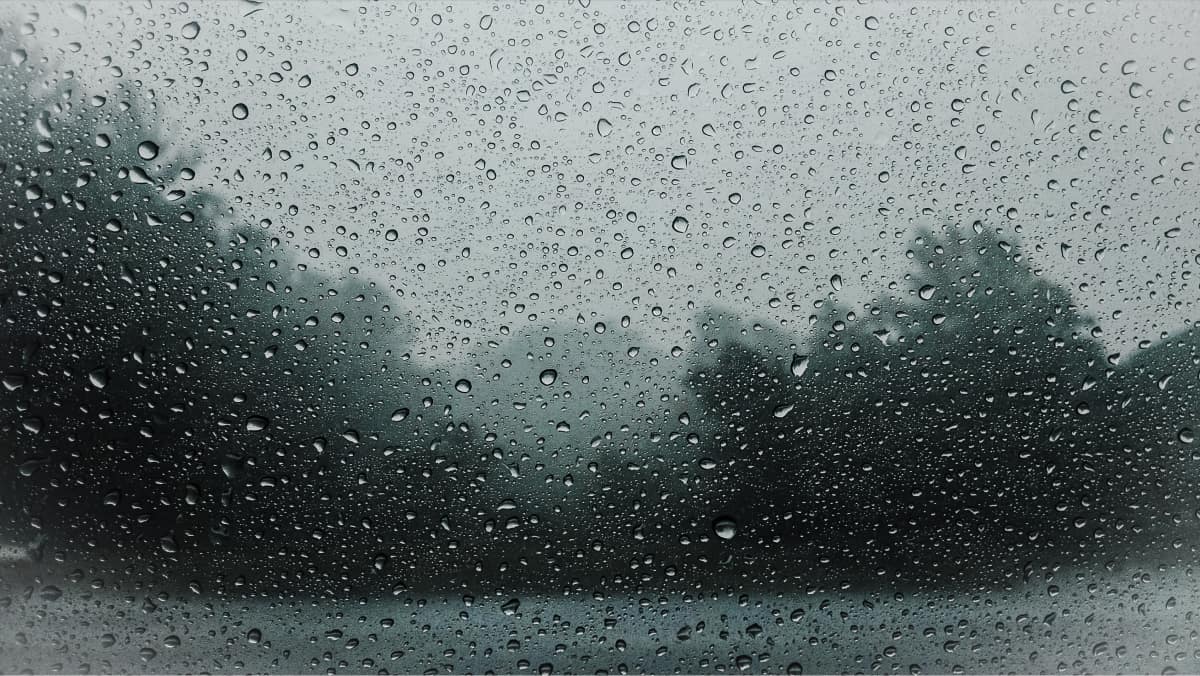 Don't Just Rely on Mobile Apps for Seasonal Depression
We love the apps for helping us fight the winter doldrums, be careful not to discount or replace talk therapy and/or medication. A therapist or a primary care physician can help you determine if what you're struggling with is seasonal or something more chronic that requires longer-term treatment.
It's also important to point out that while SAD typically manifests as depression, it can also manifest as anxiety. Either way, if you're feeling unusually anxious, depressed, or otherwise disconnected from the world, speak to someone about it.
We also know our beloved audience consists of extremely driven developers, designers, and entrepreneurs who might try to bury themselves in work by piling on new projects, more work, or just ignoring their emotions in the first place. (We've definitely never done that ourselves. Ever.) While there's nothing wrong with channeling that energy into something new and creative, don't forget to reach out to a friend or a family member for support. You never know — they may be feeling the same way you are.
What apps do you use to battle seasonal affective disorder? Let us know by tweeting us @Proto.io!