Teams can accomplish what individuals cannot. When your mobile app developers, designers, and product managers all work in harmony, the process of building and maintaining a mobile app becomes almost effortless.
But getting a group of individuals to work together as an agile team can take a lot of work. Here's how to get your coworkers to mesh seamlessly and become an efficient team.
Understand the Challenge of Team Communication
You're invested in your work. You want to be part of a team that creates stunning mobile apps that earn both money and customer loyalty. So when things go wrong, it's easy to get upset with people across the designer/developer divide.

If you're a designer, it might feel like the developers are always screwing up — why can't they just implement the project the way you asked?
If you're a developer, you'll get angry at those wishy-washy designers. Why can't they explain what they want clearly? Why do they keep changing their minds and making you do extra work at the last minute?
If you're a product manager, you can end up tearing your hair out, trying to figure out how to get your team to listen to each other and stick to the plan.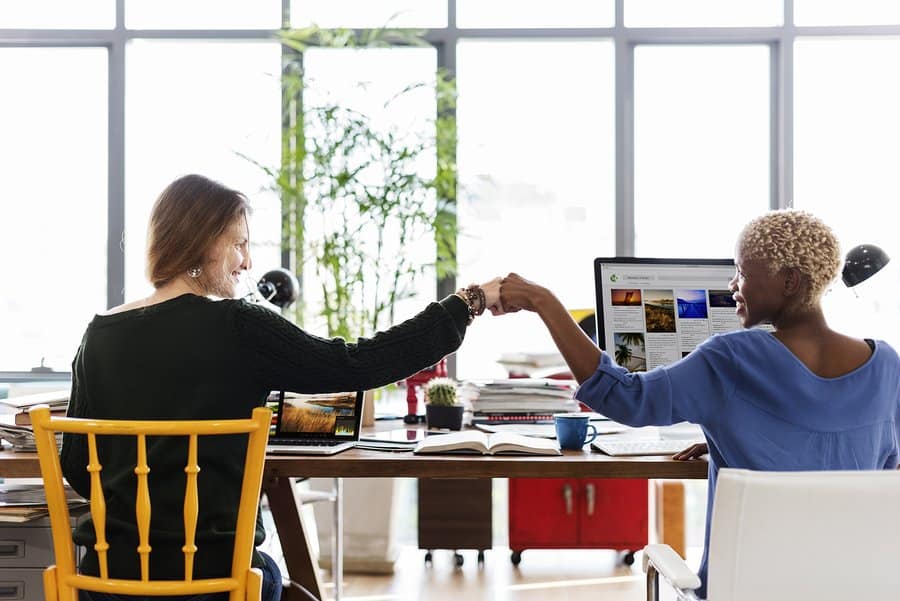 One of the hardest things to realize is that it might not be their fault — in fact, according to digital product designer Jess Eddy, "it's usually no one's fault."
"It's not as simple as looking at a design and coding it; discrepancies always arise — and it's not because of a lack of skills, it's the nature of the work. Emotionally and professionally, it's hard seeing great design work disintegrate at the implementation stage."
Eddy recommends something we've talked about before: having designers and developers work together, instead of having them siloed in separate teams. Developers should be included in the initial brainstorming and design review, and there should be communication between the two teams throughout the process.
For product managers, that may mean experimenting with new workflows and tweaking your process until you get it right — which can be a hard sell when you're already struggling to keep the team in coordination. But the results are worth it.
Unify and Simplify Your Stack
New apps can shake up your process and lead you in new, innovative directions. But when it comes to encouraging teamwork in a work environment, it is possible to offer too many options.
For example, just think about how many ways there are to send a message: you can text, email, call, use a Slack channel (or whatever your workplace equivalent is), comment on a doc, or comment in your project management tool — and the list probably doesn't end there.
Too many communication tools can paradoxically make it harder to communicate. In a long project, keeping up with all the feedback, goals, critiques, and other communication can be challenging enough when they're all in one place. Having them spread out over half a dozen different apps can make it that much harder.
The same goes for any other tool in your office that multiple teams need to access. If the designers and developers use different project management tools, or different mobile app prototyping software, it's going to be harder for them to follow what the rest of the team is up to.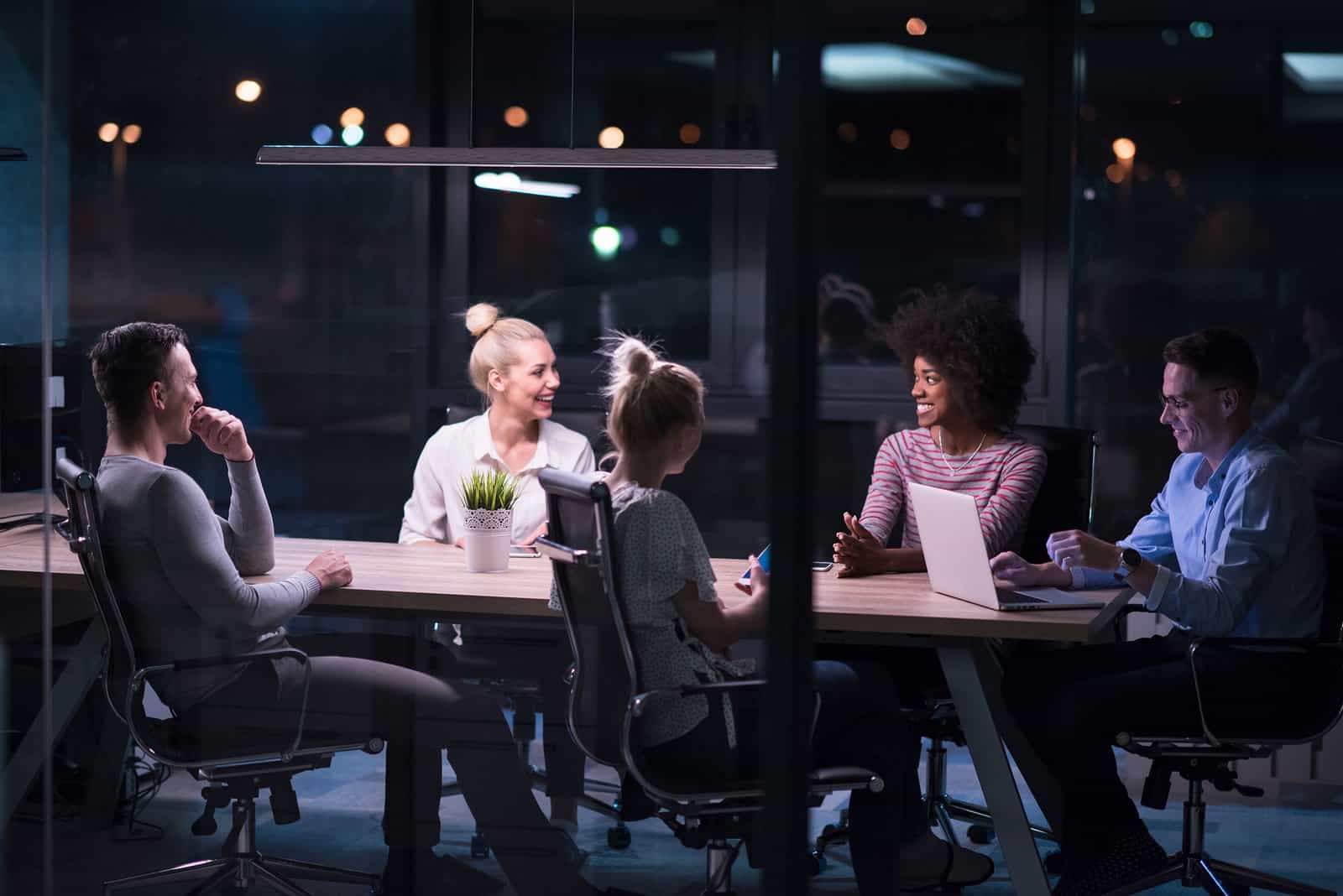 Similarly, if your designers use prototyping tools that don't support the needs of developers or vice versa, it will limit how much they can collaborate at the prototyping stage.
Having a unified set of flexible, powerful tools won't bring your team together overnight, but it will make it much easier for you to promote teamwork. Particularly if you're in the product manager role, it's worth taking the time to develop a simple, powerful stack.
Use Design Sprints to Bring Your Product and Team Together
Design sprints are traditionally a way to answer a particular question or solve a specific problem. It could be something broad, like, "How can we help visually impaired people in underdeveloped countries?" Or narrow, such as, "How can we make this app more accessible for the visually impaired?"
Throughout 5 days, your team researches the problem, talks to experts, users and/or members of the target audience, prototypes a solution, and tests it.
If the design sprint is successful, you'll have an answer to your question. If that answer is positive, you'll have a basic prototype of the main feature, and a serious head start on building your new app. But even a negative answer (e.g. "the market for apps for the visually impaired is already saturated,") will help because it will stop you from wasting resources that could be used elsewhere.
But design sprints are also a great way to encourage teamwork in a work environment. To accomplish the sprint, your team works as a seamless unit, with product management, design, development, and other stakeholders all putting their skills to work towards a common goal. In this way, design sprints can jumpstart a more collaborative culture in your company.
Doing this successfully requires good planning, combined with flexibility. If possible, bring in an outside expert to discuss your goals and work culture, and help plan the sprint beforehand. This will make the sprint more effective, and ensure you're ready to harness the initiative and excitement it generates.
At the same time, if you're a product manager, avoid the temptation to dictate what lessons were learned from the sprint. Debrief thoroughly after the event, and ask for input on how to promote teamwork throughout the organizations based on the members' experience during the event.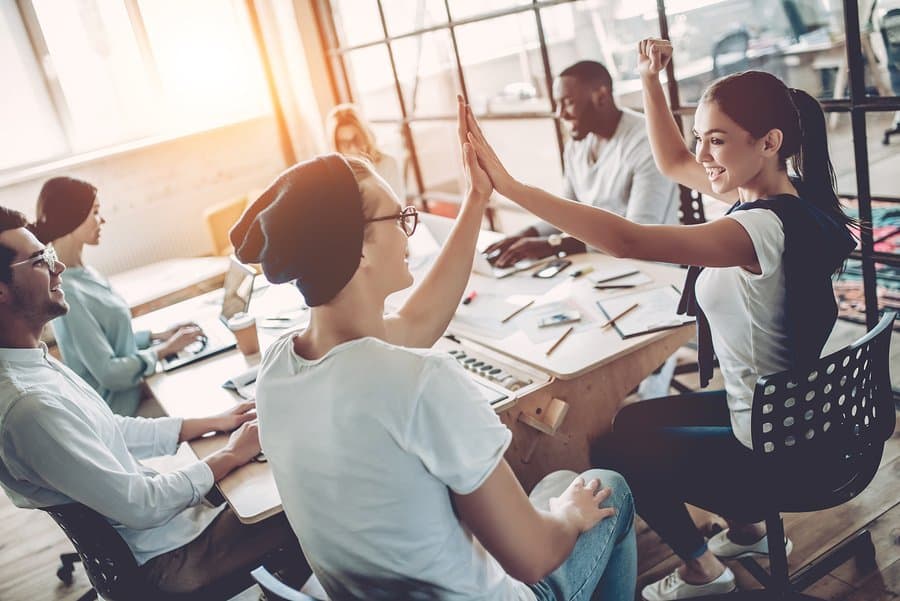 Share your ideas for revamping workflow after the sprint, but be open to revising those ideas based on group input. If you give everyone a voice, your design sprint team can become powerful evangelists for workplace teamwork.
Teamwork is a Process, Not a Goal
When team members work together to complement each other and deliver their best work, it's a thrilling experience for everyone. But it has to be an organic process. Although there's a lot o management can do to promote teamwork, ultimately mobile app designers, developers, and product managers need the freedom to explore new workflows, ideas, and ways of working with each other.
Proto.io can help your team get there by providing a tool that can grow alongside your process.
Proto.io meets the needs of your entire team, combining a user-friendly interface, hand-crafted UI libraries, and a top-notch assortment of interaction design patterns with the power to create high-fidelity prototypes that are virtually indistinguishable from the finished product.
From hacking out a rough mockup in a design sprint to creating and testing a polished prototype, it can empower your whole team to work together, every step of the way.
For more advice on how to promote teamwork, checkout our 7 tools and tips for small business teams.
Proto.io lets anyone build mobile app prototypes that feel real. No coding or design skills required. Bring your ideas to life quickly! Sign up for a free 15-day trial of Proto.io today and get started on your next mobile app design.
Have a teamwork tip we missed? Let us know by tweeting us @Protoio!