The world of mobile app UI design is a fast changing one. App design trends come and go. The popular UI styles of today could easily become tomorrow's faux pas. Just think about the time when UI design heavily influenced by skeuomorphism was all the rage. It wasn't that long ago. Apple only flattened its design in 2013 with the release of the iOS 7.
Creative designers and innovators introduce new ways to design a mobile app UI all the time. Whether these new ways turn into trends depends a lot on mobile users' response to the results. To be a good mobile app UI designer, one has to be up to date with the latest design trends and with how mobile users in general are evolving.
At some point in the career of a mobile app UI designer, one has to face an app redesign project. Perhaps you launched your app a couple of years back, which in UI design terms, is equivalent to a decade ago. It needs a bit of refreshing. Or maybe the app redesign project landed on your desk and you're now wondering how to begin.
In this post, we go through the essentials when it comes to a mobile app redesign. This is helpful if you are wondering how to approach redesigning a mobile app, what to look out for, and how to do it well.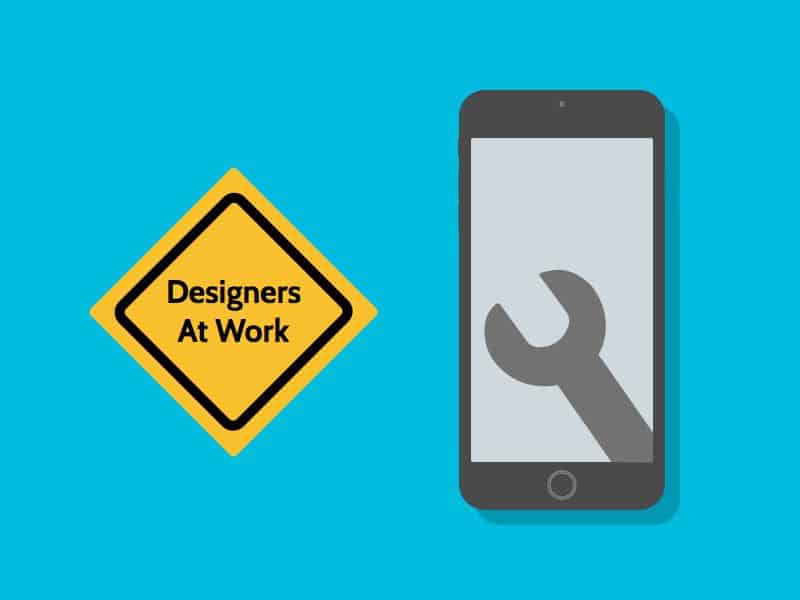 Why is the app being redesigned?
A mobile app redesign project is a lot of work —  that we all know. It is unlikely that anyone would launch an app redesign for frivolous reasons. That does happen but we will come back to that in a bit. Before jumping straight into an artboard to spin out new designs, take a step back.
Remind yourself that often, an app redesign is required not only to change the look and feel of the UI. It has a lot to do with the user experience of the app and how it has failed to convince users. Ask yourself, "What are the goals of the mobile app redesign?"
"Something isn't working but we don't know what…"
As it is a mobile app redesign, you would hopefully have some data to work with. Just as with any UX design, you have to look into who the users are and what they are trying to achieve. Then, that has to be measured against the aims of the business and how the app fulfills these.
Even if you are not a user researcher by profession, a mobile app redesign presents the perfect opportunity to practice data-driven design. You have to be able to scour through the data and figure out where it all goes wrong in the user flow. Then, you can determine how to fix it.
– Aim to figure out the problems. For example: Where do the users get frustrated? Do they download the app and use it only once? Or do they give it up after several uses?
– Request and review analytics data to answer the above questions. If data is in no way available, ask to do some user interviews. Stress the importance of user insights for conversions.
– Have a look at previous design materials if available. Go through the user personas and experience maps then compare them to data on real users. Likewise, if these materials are not available, take the time to create them based on the user data you have.
– Map out the current app's design. Highlight the areas that are going wrong. This will give you a good overview of entire scenario.
– Figure out which of the problem areas relate to a design issue. Know that some problems could be beyond your domain. For instance, if the content is lacklustre, it fails to capture the attention of a user. Or it could be a technical issue, like the wrong data loads after a user clicks a button. No matter how amazing the redesigned user interface is, the app will not improve if these types of issues persist.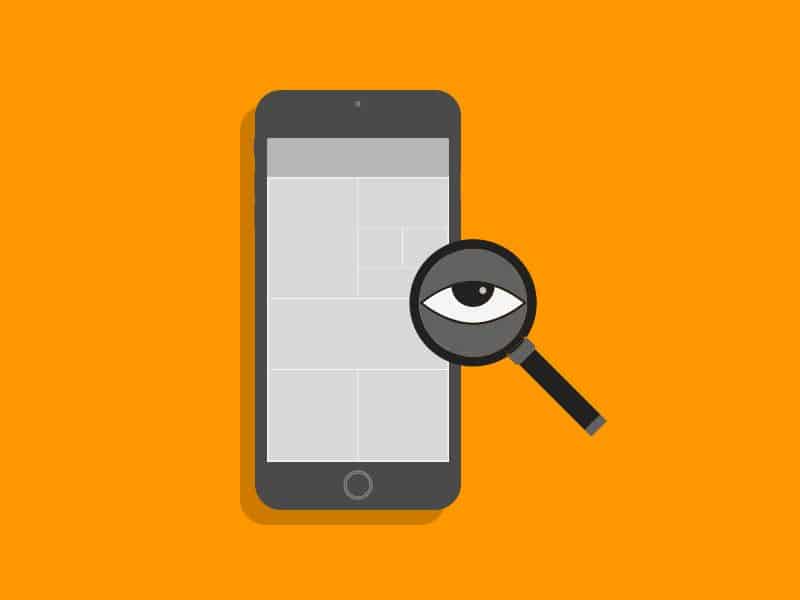 "We need to fix exactly this and that."
Hands up if you agree that clients who know exactly what they want are as rare as UX unicorns. Granted, there are product owners who follow the best practices of product development to the last letter.
In this case, the mobile app redesign is for specific reasons derived from prior data analysis. They have established what the perceived problems are. They've done that part of the work. Your job then is to present design as a solution to those problems.
– Make sure to have a good understanding of the perceived problems. You may be told to "fix this dashboard view" because "users find it confusing". Dig deeper into what exactly about the view is confusing to users. Ask for information on how users interact with that view and beyond. A mobile app redesign is not just patching up the broken bits. It is improving a whole experience.
– Introduce unsolicited changes when necessary. There may be certain elements of the current design that irk you. We know. Any designer who did a redesign once in his or her life must have experienced this. It is also difficult to change just a few screens of a mobile app. Present further changes in the app redesign that are necessary and that make sense for the user flow. If you redesigned the dashboard view, perhaps the subsequent views need to correspond design-wise. It could also be that the old icons elsewhere in the app have to go.
– Maintain consistency with the rest of the mobile app. Needless to say, it is disastrous if the look and feel of an app differs from one screen to another. A mobile app redesign project in which your tasks are precisely defined can be a relief. It can also restrict your creativity and you have to accept that.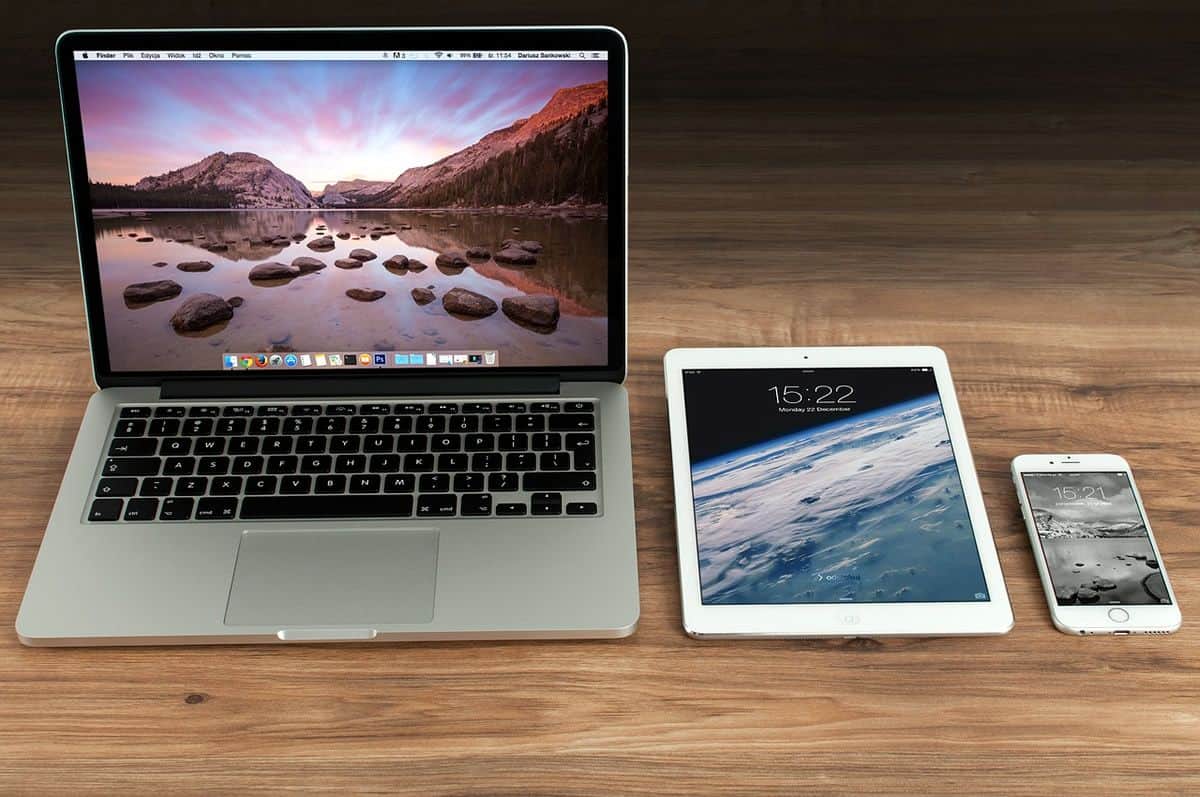 "The app design is so last century, we need to make it dazzle!"
This may sound like a frivolous reason to do a mobile app redesign. However, keeping up with design trends is important to a brand's image. If you download a mobile app that looks and feels like it belongs to the generation of iPhone 3, it is unlikely that you would name it as your favourite app. Even if it works perfectly.
With the goal of the mobile app redesign being to revamp it, you are at liberty to flex your creative muscles. Of course, you always have to bear in mind that design is not just about making an app look pretty. It is making an app work.
– Even if the app redesign focuses on the graphical elements, consult the insights from user research. Follow the workflow you would have for a mobile app design project that starts from scratch. An app redesign in this case is no different. Better yet, you should already have available data from users that you can work with.
– Look to other similar apps for inspiration. Don't know where to start? Fret not. There is world of mobile app UI inspiration out there. Check out our monthly series featuring the Top 10 Mobile App UI and Top 5 Mobile Interaction Designs.
– Go crazy with your creativity. For such app redesign projects, you are free to create. To change the colors. To tweak the layout. To simplify. To experiment. Within budget, of course. Point is, you have all the creative space you could ever ask for. So go crazy.
– Maintain some level of predictability. Imagine one day you open up Facebook app. Your jaw drops almost immediately. Instead of a news feed, updates are now presented in metro grid style. The Facebook iconic blue is replaced with a bright, neon pink. There are strange new icons such as the sleeping cat icon and the dubious coffee cup icon. It looks good, but you suddenly realize that you do not know how to use the app anymore.
With a mobile app redesign, you have to maintain a certain level of predictability. Some elements have to persist. The overall app has to make sense still for current users. No doubt, redesigning the app is done in hopes to attract new users. But we do not want to lose the current users either.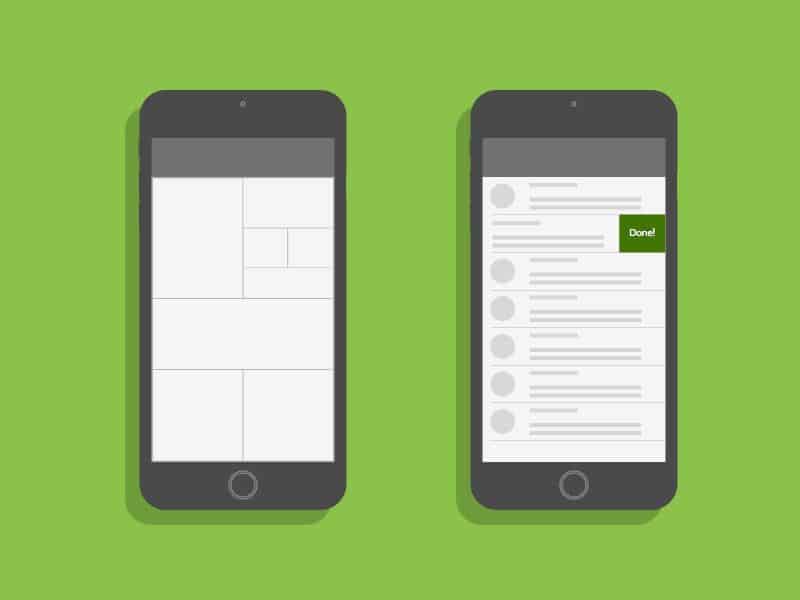 Doing An App Redesign The Better Way
Mobile app user interfaces involve a great deal of interaction. They are not static canvases. They are motion, action, and reaction. Do not restrict your app designs to still mockups. You could show so much more with an interactive, animated mobile app prototype. Proto.io can help you create hyper-realistic prototypes, no coding needed. Sign up for a free 15-day trial with Proto.io.