College graduation is usually a time of hope and excitement. For graduates just about to enter the job market, it can feel like a world of endless possibilities has been unlocked. Unfortunately, the class of 2020 is graduating and entering the workforce in one of the most tumultuous job markets in modern history. 
Of course, for graduates looking to develop apps, there's plenty to be excited about. There are still plenty of companies developing mobile apps — either in house or through an external partner. Likewise, as app development becomes increasingly complicated, what was once a one-person job is quickly requiring a team.
If you're graduating college this year, here's some advice for getting a job in mobile app creation.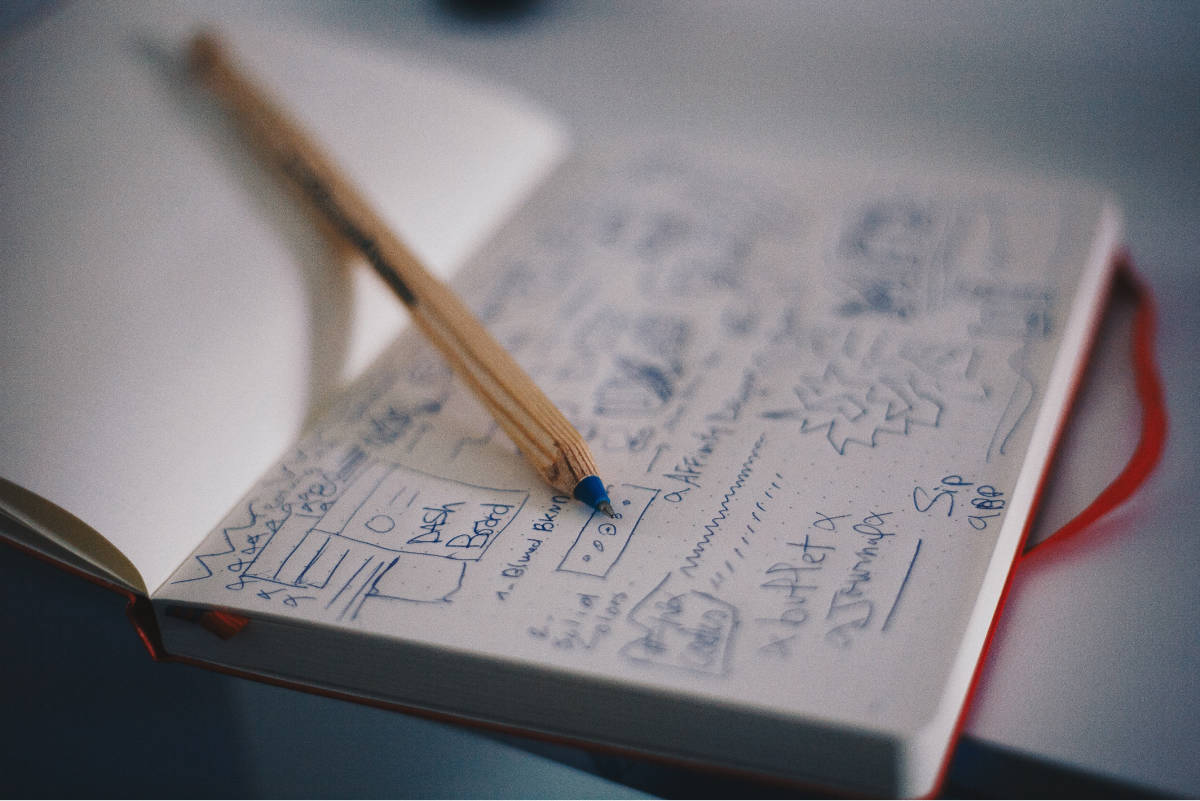 Adapt Your Mobile App Job Search (and Expectations)
For many college graduates, the job search actually begins well before graduation. Whether you already had a job lined up or had lined up interviews and prospects that you were excited about, the world that graduates of the class of 2020 are entering is unpredictable and looks drastically different than it did just a few months ago. 
Maybe you had a job offer that fell through or was put on hold, or you were still working to find and secure your dream job before graduation. However, even under the best of circumstances, the job market and global economy can be unpredictable and accelerate or grind to a halt at a moment's notice. 
Companies lose their funding and fail to raise enough capital to keep going, they pivot to other products and industries, or they get bought out by someone else, all of which can have an effect on the job you worked so hard to secure. The ability to adapt to unpredictable and changing circumstances is one of the most important professional (and life) skills to develop in the short and long term. 
Keep in mind that your first job after graduation doesn't have to be (and often isn't) your dream job, so if you have to make temporary adjustments to your career building strategy, think of it as an opportunity to gain experience and to build on your long term goals.
Find Out Who is Currently Hiring
Even in difficult economic times, mobile app developers are still in demand. According to the U.S. Bureau of Labor Statistics, software and app developer jobs are projected to grow by over 20% through 2028, at a much higher rate than other occupations. 
If you want to find a job as a mobile app developer with a top company, broaden your search beyond the most obvious (and famous) companies to improve your chances. Here is a list of 20 of the top mobile app development companies in the United States:
WillowTree

Red foundry

Codiant Software

Y Media Labs

Eureka Software

Praxent

Modern Tribe

MojoTech

KitelyTech

DevMynd

MojoTech

Messapps

QSS Technosoft

ARKA Softwares

Net Solutions

Rightpoint

ArcTouch

Rocket Insights

Endive Software
This is just a tiny example of the many mobile app development companies in the U.S. alone.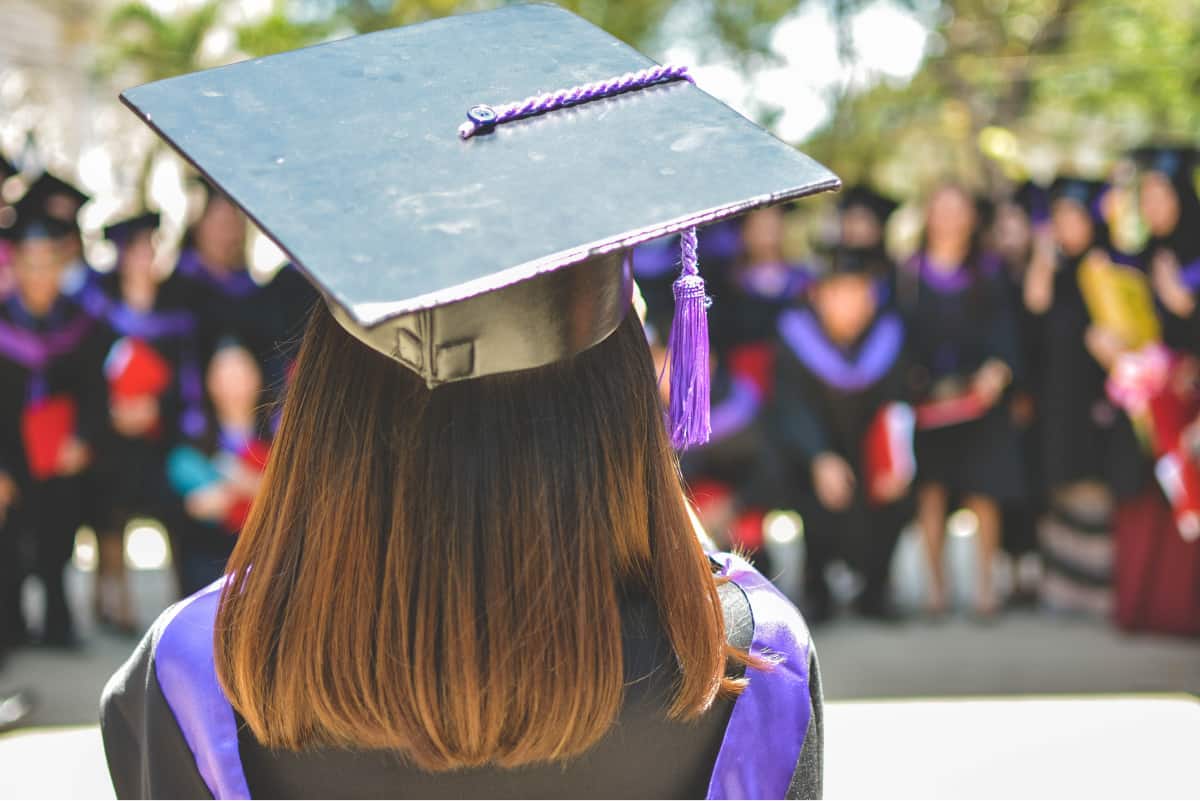 Make Your Own List
Keep in mind that many companies don't necessarily post job openings or actively recruit, so one of the best tools available to recent graduates looking for a mobile app developer job or project is research. 
Compile your own list of companies that you'd like to work for. You might categorize them by the type of work they do, the companies they work with, the size and scope of their budgets, location, whether they offer remote work, and other factors that matter to you in your job search.
Job sites like LinkedIn and Glassdoor can help you broaden your job search and provide important information about the company, which will help you with everything from learning more about the organization, figuring out who to contact, and targeting your cover letter and resume so that it highlights how your skills and experience will be a good fit for the company.
Don't Overlook Traditional Companies and Industries
Depending on their goals, many recent graduates tend to gravitate towards and focus their job search on mobile app development companies or tech companies. While that makes sense, keep in mind that even older and more traditional companies outside of the tech industry also rely on mobile apps to provide critical services for their customers. 
In fact, there probably aren't many companies left that don't rely on mobile apps for their core business practices and functions, from large banks and hotel chains to even many small and medium-sized businesses. In 2020, you don't need an enterprise-level operation to have your own mobile app. 
As an added bonus, broadening your job search to include less obvious and more traditional companies can improve your chances because you may not be competing with the same volume of applicants as at a software or game developer for example.
Some of the industries in which mobile app developers are also in demand include:
Retail and ecommerce

Travel and hospitality

Entertainment and media

Healthcare

Finance

Banking

Security/law enforcement

Public sector agencies
That's just a small example of the many industries that need mobile app developers on an ongoing basis.
Consider Freelance Work While You Search for a Permanent Job
Even if you already have the experience, freelance and project work are great ways to build your portfolio, keep your skills sharp, and earn some money and experience while you search for a permanent job. 
Freelancing is also a great way to expand your network and get your foot in the door at a company. It's an opportunity to make connections and show what you can do, and can increase the chances of getting more work or a permanent offer if they like what they see.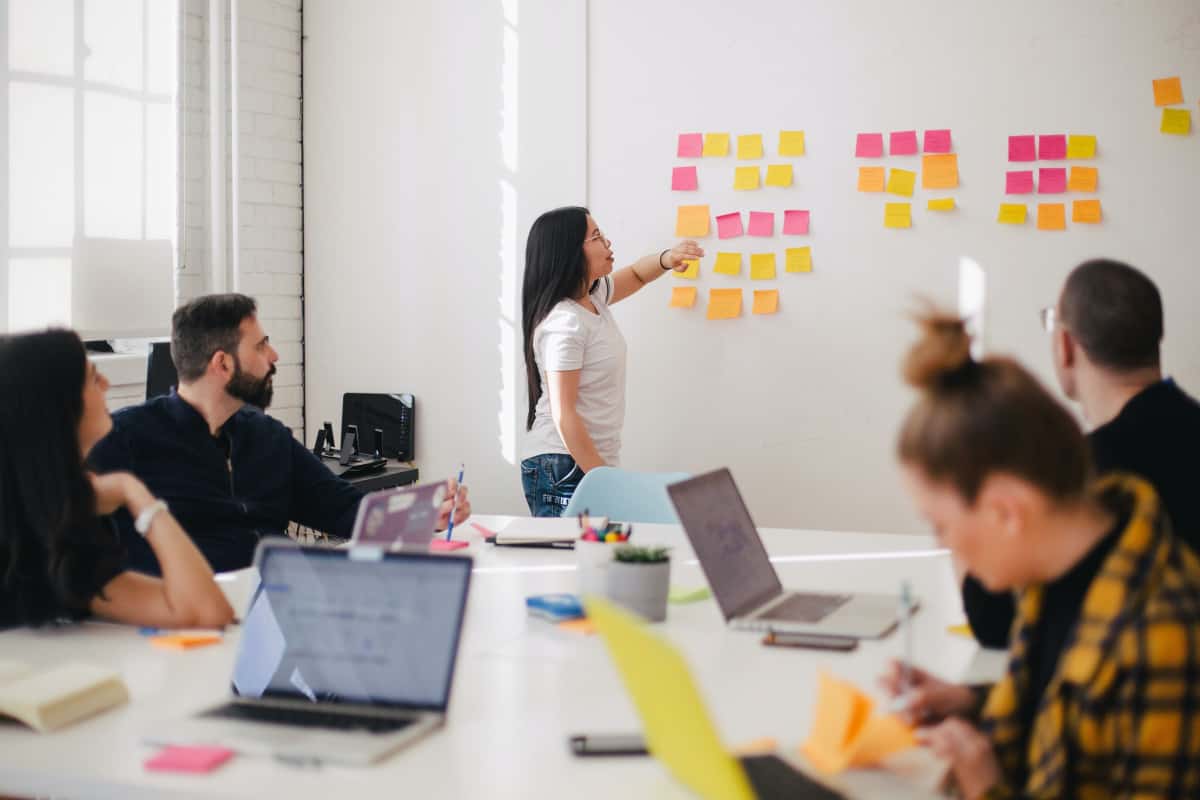 Keep Your Skills Sharp
Your education doesn't stop once you graduate. Whether you take continuing education classes or pick up new skills on your own, staying up to date on industry trends and what employers are looking for is one of the best investments you can make after college. Working on your skills can also help you to stay focused and motivated during the job hunting process, which can be discouraging in the beginning, especially during a tight labor market or economic downturn.
A great way to do this is to work on your own app in your free time. Not only can this serve as part of your portfolio, but it can help you keep current on new trends. If you see a particular feature and you want to know how it works — well, what better way than to try to recreate it for yourself?
The more skills you can acquire through your own experimenting, the more valuable you'll be to potential employers.
Show, Don't Tell
A targeted resume and cover letter are just the beginning of the conversation when you're looking for a job. For mobile app developers, an impressive portfolio is the best way to get an employer's attention. 
Like your resume and cover letter, make sure that your portfolio highlights your skills and experience, but also contains projects that are relevant or at least transferable to the company you want to work for. 
Depending on what sort of job you're applying for, it can help to also show skills outside of your expertise in your portfolio. If you're a developer, having a beautiful app you've prototyped with a tool like Proto.io can set you apart from the competition. Likewise, if you're a designer, it can help to show some proficiency or understanding of code. Even just knowing the basics can make you a more flexible — and capable — member of a mobile app team.
Sharpen Your Remote Working Skills
Working from home or from the location of one's choosing is a dream for many people, and is quickly becoming a reality as more and more companies recognize the benefits of a versatile and remote workforce. However, the freedom to work from anywhere is not necessarily as easy as it sounds. 
Some of the skills you'll need for effective remote work include discipline, effective time management, and strong organizational and communication skills. 
Also known as "soft skills," the ability to communicate and work well in a team that may be scattered around the world will not only make you more attractive to employers, it will also give you more job options.
Travel and geographical restrictions are less of an obstacle for tech companies already used to working with a large and diverse talent pool. Even if you would ideally prefer to work for one company in a specific location, building up your soft skills and being open to remote work can help you land your first job.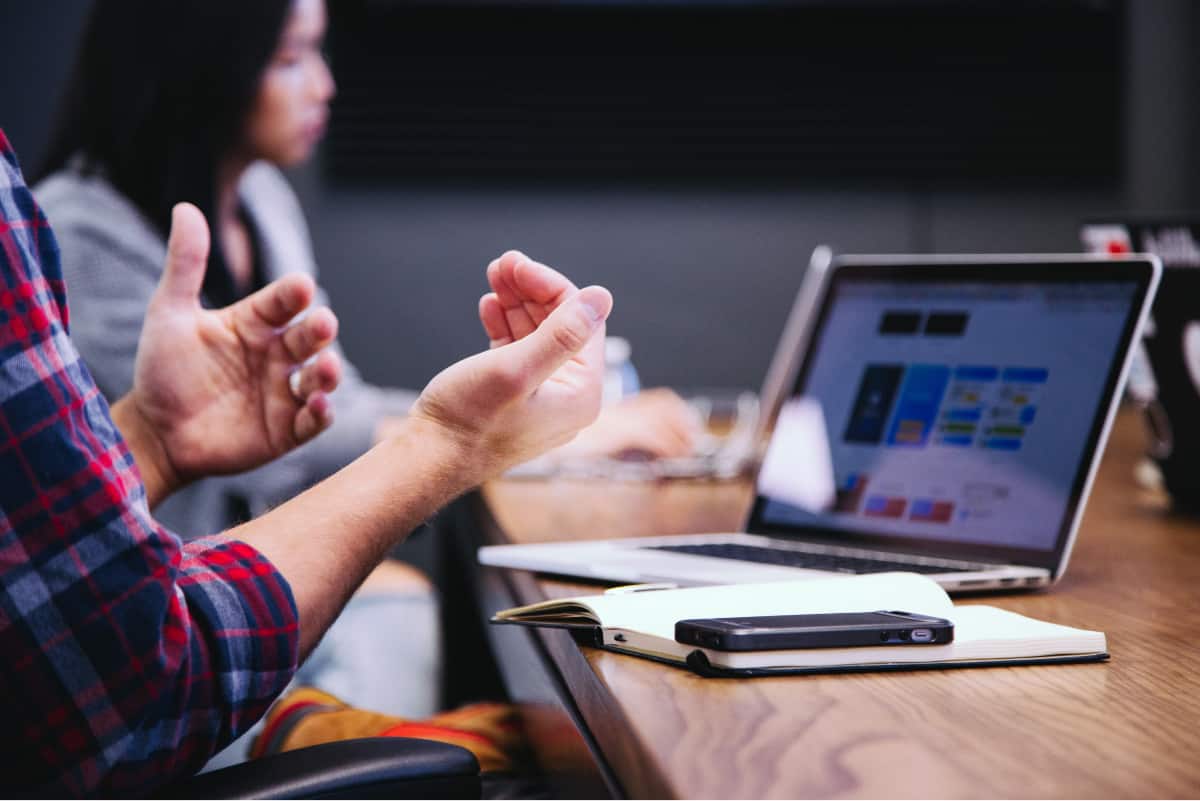 Solve a Problem
Distinguishing yourself from the competition is one of your most important tools when looking for a job, even under the best of circumstances. Your resume, cover letter, and portfolio will get you so far, but impressing someone enough to hire you usually takes more of an effort to put you at the top of the list of other qualified and skilled recent graduates. 
You probably already know that researching the company you want to work for is essential before an interview, but you can also use it to offer specific solutions to an existing problem. For example, if you know that a company you'd like to work for needs to improve an existing app or develop a new one, take the opportunity to plug a similar project you've worked on, or suggest a new idea. 
A word of advice: the key to pitching ideas successfully is to be diplomatic. You don't want to insult your potential employer by pointing out how terrible their app or website is and how hiring you is the only way to fix it. Instead, tell a story about how your skills and experience align with the problem they're trying to solve, or service they're trying to provide.
Don't Settle
It can be hard to find the right balance between creating realistic expectations when looking for your first job after graduation. While you're unlikely to fall into your dream job right away, you shouldn't take a job that your gut tells you isn't a good fit. Even if your job search is initially frustrating, saying yes to the wrong opportunity can do more harm than good in the long run. 
If you're not sure whether you should say yes to a job or project, consider the following factors:
Will it help you grow your portfolio and broaden your experience?

Will you learn something new?

Will it help you get closer to your ultimate goals?

Will it allow you to make good contacts and build your network and professional relationships?

Will you be challenged and pushed out of your comfort zone?
Create a list of pros and cons for every opportunity, and consider how saying yes (or no) to a specific job or project will affect your career and personal goals in the short and long term. Keep in mind that compensation is just one factor in whether or not you should accept a job offer. 
If you find yourself in a situation where you feel that you have to accept a job or offer for a project that's less than ideal or doesn't align well with your goals, give yourself a deadline and set actionable goals to keep yourself motivated and active in your search until you find the opportunity that's right for you.