Prototyping done right!
We are excited to announce a complete revamp of our layers and groups functionality. We've re-engineered layers and groups from ground up to provide seamless and intuitive design and prototyping functionality.
Groups and nested groups support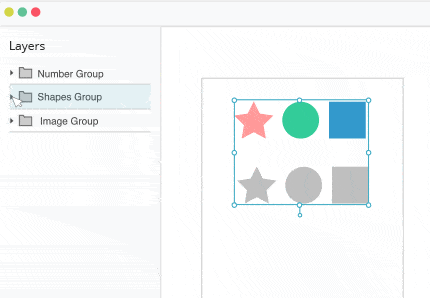 Group layers in single or nested groups and organize your work much better. The new groups support multiple levels and include visibility, opacity and lock properties. Groups are supported everywhere, including states and animation timelines.
Multi-item edit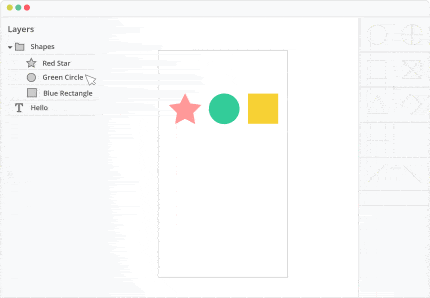 Quickly change common properties of multiple items at once. Simply select multiple items and change common properties like colors, typography. Multi-item edit also works perfectly on the timeline. Simply select multiple items and change their animation start time, end time and duration.
New layers UI

The new improved layers UI makes layers easily recognizable. Each layer has an icon indicating the layer shape or type. In addition, an image thumbnail has been added next to each image layer. Some useful interaction indicators have also been added for easy discovery of items with interactions.