From well-known names like Sara Blakely and Sheryl Sandberg, to the millions of other female entrepreneurs around the world cutting out their piece of the pie, many of the world's most iconic and successful companies are led and managed by women.
In honor of International Women's Day on March 8, 2020, we've asked a handful of female business leaders and entrepreneurs to share some of the secrets behind their ongoing success, from productivity tips and apps they can't live without, to inspiration for achieving personal and professional goals in the short and long term. 
Every Day is a Celebration of Women's Leadership at Proto.io
The tech industry in particular remains perplexingly behind the times when it comes to gender parity, especially in management and leadership roles. In fact, recent data suggests that the tech industry is actually trailing the U.S. labor force as a whole when it comes to female employment in general.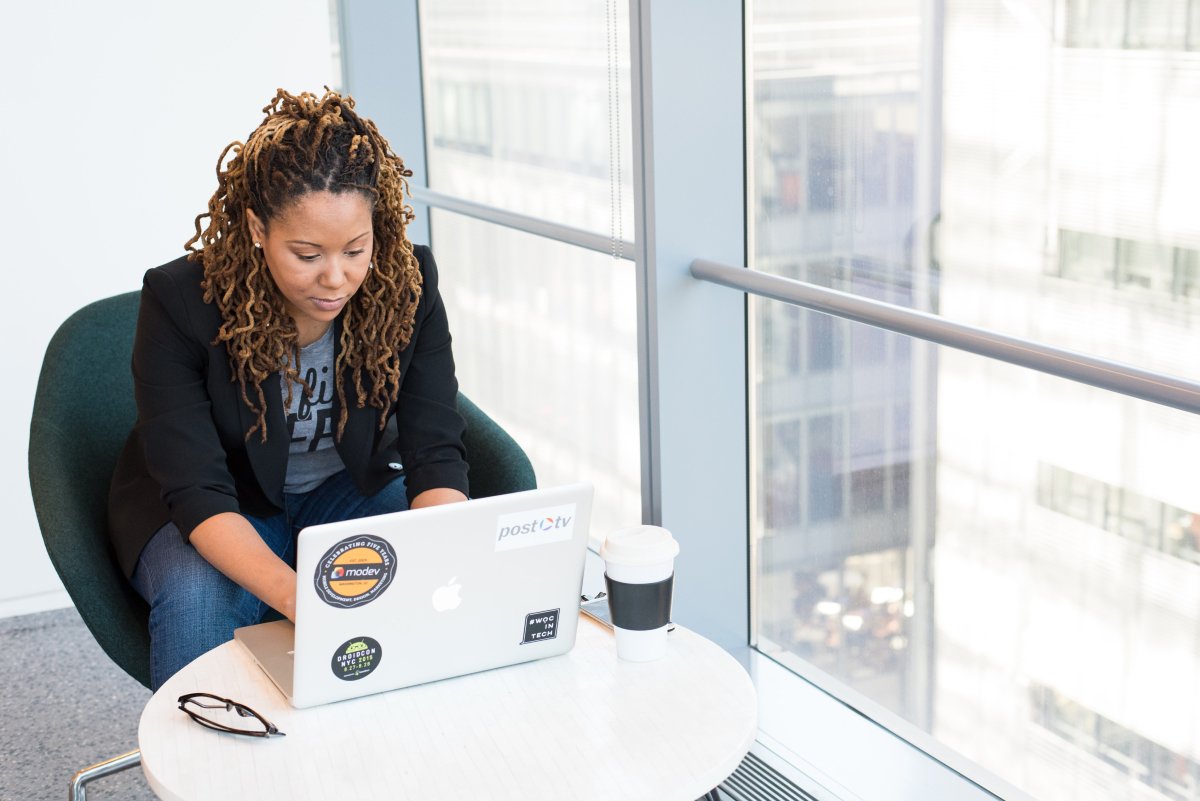 Honestly, from talking to our colleagues in the industry, we aren't that surprised. Some companies do better than others in terms of paying more than lip service to addressing and taking concrete steps towards closing the gender gap, but overall progress has been frustratingly slow and fractured across the industry. 
Here at Proto.io, we boast 47% female employees, one-third of whom are in managerial positions. This is something we're very proud of and we felt this was an excellent opportunity to let them shine:
Aimilia Tzanavari is Proto.io's UX Manager. She has a background in academic research and teaching, as well as user experience research, both as a freelancer and as a full-time employee. She's been working for the company for more than 4 years.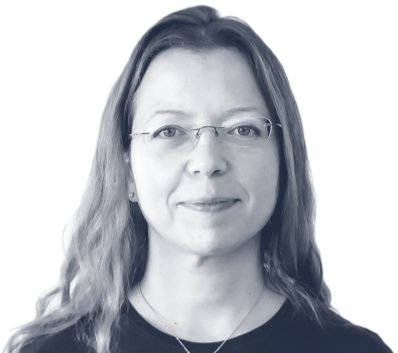 According to Aimilia, the secret to success is curiosity, as well as a constant desire to learn new things. Her advice to other women (and men) in tech is to read a broad range of topics, as well as commit to a great team that has a vision. Her mantra is that "every big journey starts with a small step," so she encourages her peers to never give up, at least not before they've tried almost everything they possibly can.
Also holding the quite demanding after-hours role of a mother of four, Aimilia claims she is "grateful that Proto.io values work-family balance and appreciates how important it is for productivity."
Antigoni Mios was one of the earliest members of the Proto.io team. Currently, she is our Operations Manager, though she has worn many hats in her professional life. With a background in software development, Antigoni is also a certified Scrum Master and a huge Agile enthusiast. On top of all that, she is also a mother of two.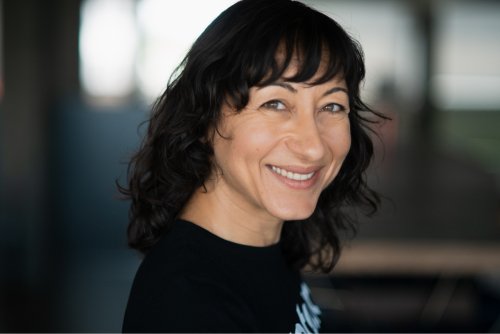 According to her, the main challenge in the tech industry is the fast-paced nature of everything: "There are things that you might have to spend considerable time and effort to learn, only to put them on hold in order to learn new skills from scratch." 
For that reason, Antigoni thinks that proper prioritization is an essential skill for both men and women in tech. One of her main values is that there is always work to be done, both in your personal and professional life, so it may not come as a surprise that her mantra is a quote from Thomas Edison: "There is always a way to do things better — find it." 
The road to leadership and lasting success can be especially fraught for female entrepreneurs in every industry, so we wanted to reach out to get input from women in other arenas. Here are some of the lessons that our 2020 female entrepreneurs of note have learned along the way.
The Importance of Women Networking
Lysa Miller is an extraordinarily ambitious woman. She's the President and Co-Founder of 3 Media Web, Founder and President of MetroWest Women's Network, LLC, and Founder of the Sales Empowerment Summit for Women.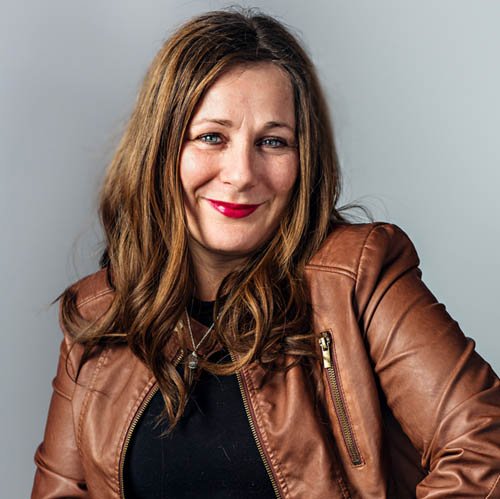 As an entrepreneur and business leader, Miller has a formidable resume and list of professional accomplishments that speak for themselves. In addition to founding and helping to run two highly successful, award-winning web design and digital marketing agencies, she devotes significant amounts of time to community building on a local level, and fostering entrepreneurship and networking opportunities for women in the industry. 
In fact, what started out as a series of meetups designed to connect and network with other female entrepreneurs and industry professionals in her beloved Hudson, Massachusetts community has evolved into a one-of-its-kind female-focused sales conference.
"The women's network really started out as a hobby, but has grown into its own institution that has organically blended into the business at 3 Media Web. As more businesses and professional organizations have started to embrace cause-based marketing and platforms, we've picked up a series of sponsors and press coverage for the conference, which is really one of the only events of its kind in that it focuses exclusively on empowering and leveling up women in sales."
Miller highlights the importance of women networking. Many women can feel isolated in the tech community, which can cause burnout — and just generally prevent them from starting their own businesses.
A strong network benefits all the women in it — not just one or two. By networking, you aren't just helping yourself, you're helping everyone else in the network that can call on you, too.
Find a Cause You Can Believe in — and Champion it
Joyce Shulman, founder and CEO of the walking app 99 Walks, reaches millions of moms each month with hyper-local and national e-newsletters and websites, social media content, videos, and her Weekly Walk podcast. Having created a one-of-a-kind digital platform, she connects families to the wonders of their own communities and inspires women to chase their dreams and crush their goals.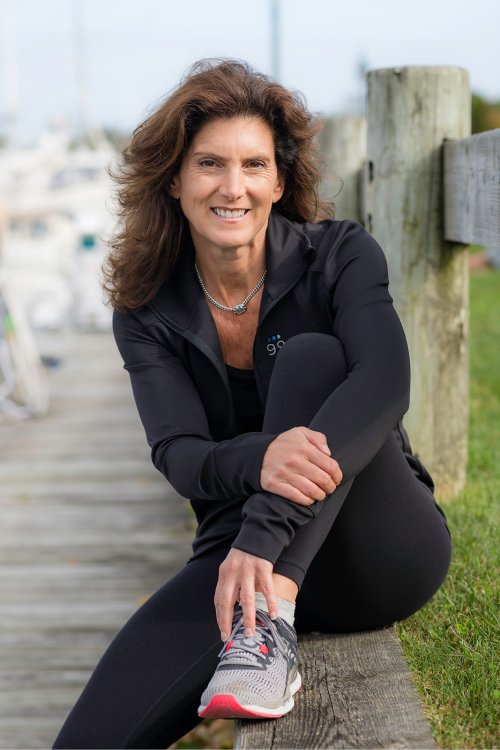 99 Walks, her latest endeavor, is on a mission to combat loneliness and improve fitness through the simple act of encouraging moms to walk together. Her mission? Nothing short of getting a million moms moving.
Throughout her two decades as an entrepreneur, Joyce has guided SAHMs (stay at home moms, for those who aren't familiar with the acronym), teachers, and even MBAs to success. Joyce shares how moms need to "take care of mama bear" and avoid the "martyr mom syndrome."
Her experience in business and leading mompreneurs makes her a coveted speaker where she shares tactics for beating burnout, fueling creativity, crushing goals, how to utilize walking to fuel productivity and performance, and more. 
Joyce received her Bachelors in Business Management from the University of Maryland and her Juris Doctor, Cum Laude, from St. John's University School of Law. After law school, she spent more than a dozen years as a New York City lawyer where her practice focused on complex commercial litigation.
A self-confessed idea junkie, in 1998, Joyce abandoned law firm life to liberate her entrepreneurial spirit and focus on the things that are most important to her: family, community, and empowering women to chase their dreams.
One big lesson to take away from Shulman's app? Find a cause that you really believe in and champion it. When you are truly passionate about something, it can propel you forward in ways that nothing else can. These causes don't have to be entirely selfless, either. If you're focusing on improving something for other women, you might be helping yourself at the same time.
Success Requires Structure
Lindsey Handley is the co-founder of an EdTech start-up in San Diego called ThoughtSTEM, as well as a non-profit called MetaCoders. They build educational products to help teach kids computer science and coding.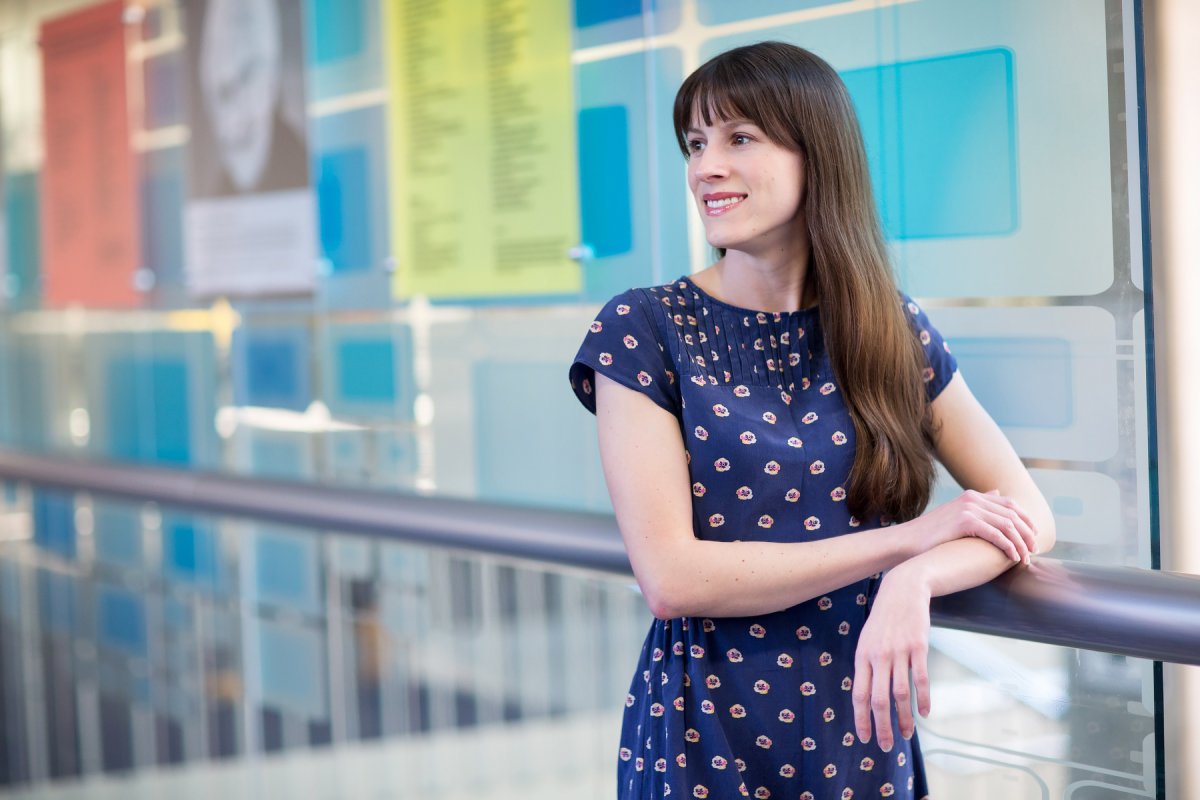 As you might expect from someone that juggles a startup and a non-profit, time-management is key for Handley to get everything she wants to get done in a day. That's especially true when you're trying not to run head-first into burnout. Her suggestion for fellow female entrepreneurs that want to get everything done on their schedule and still stay sane? The tried-and-true Pomodoro method.
"Put together a really solid work schedule for yourself that includes breaks. I use a modified Pomodoro method: I do four 30 minute blocks of work (with each block having around 2-5 minutes of break time incorporated), followed by a 30 minute break, and repeat this process until my workday is over. At the start of my day, I literally schedule each of these 30-minute Pomodoro blocks on my calendar with to-do items," she says.
"This structure helps give my brain consistent breaks so that I can make rational decisions from the beginning to the end of my day, including staying focused on what really matters to grow my business. Plus, if someone wants to schedule a meeting with me, it has to fit into that 30 minute slot so it helps keep meetings short and sweet."
Using this method gives Handley's life structure, which lets her stay on-track and focused while keeping stress at bay.
"Every entrepreneur needs a workout or exercise routine that they really enjoy. As a business owner, you're going to have a good amount of stress that you need to blow off every day! After work, I take a 30-minute hike through a natural trail near my home; the sounds of birds and the rustling of leaves are calming, but more than anything, the exercise will help you chill out a bit after a potentially stressful day. You can't let that stress build up, or you'll find yourself tossing and turning at night."
Being an entrepreneur isn't just about achieving, it's also about taking care of yourself. While it's a popular trope that the common business owner is stuck in a constant whirlwind of work, the reality is much more complicated. Sure, there's going to be weeks (and months) where the days just start to melt together — but no one can be effective for long if that's your consistent schedule.
All entrepreneurs — both men and women — need to take their foot off the gas sometimes, if only so that they can be rested enough to really give it their all when it matters.
Don't Put Yourself Last
Phnam Bagley is a tech expert, industrial designer and co-founder of San Francisco-based product design firm Nonfiction.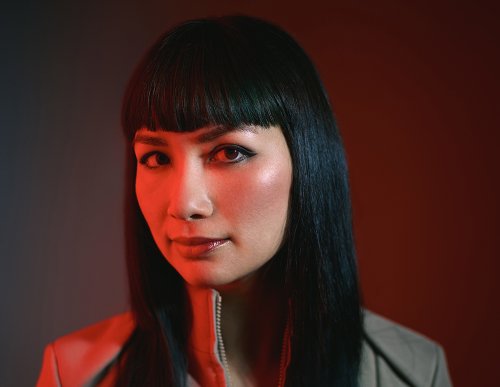 From some exceptionally cool headphones (trust us, you've never seen anything like them) to life-changing medical wearables, Bagley is helping redefine the status quo of what good design means.
Of course, leading a product design firm this — and we mean this in the nicest way possible — strange isn't easy. So, how does she do it?
Bagley offered us a few tips for how she stays so productive:
"Don't wait for others – You can't lead if you can't do it yourself. Sometimes delegation doesn't work, just because you're in charge doesn't mean you have to tell people what to do," she says. "Say yes to everything, within reason. Do everything right away, or build checklists. (I can't live without them!)"
Bagley was also clear that being successful doesn't mean putting yourself last. "Don't work more than 40 hours a week, unless absolutely necessary. Don't skip vacations, and don't work from them, either. Travel far and wide, especially to places nobody wants to go. Discover for yourself, don't listen to anybody's prejudices. Sleep 8 hours every night and take care of your appearance without obsessing over it."
Of course, as an entrepreneur, you aren't just responsible for yourself. Bagley had a lot to say with regard to managing a team.
"Be crystal clear about all executive decisions, even if it hurts feelings. Unresolved conflicts are the root of anxiety. Anxiety leads to procrastination," she says. "Reward your employees that do good work. Get rid of people that waste your time — and make sure you're paying attention to red flags."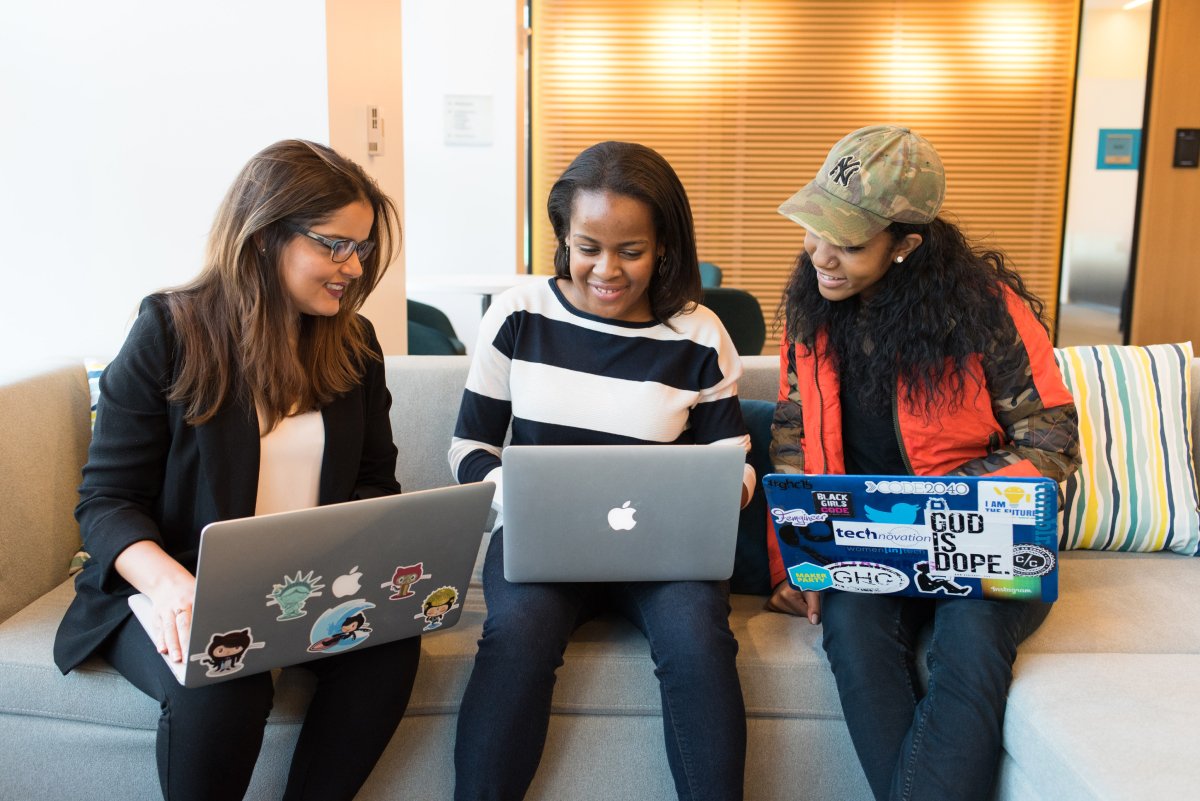 Paving the Way For More Progress
Women-owned (and run) businesses and start ups have made massive strides, but obstacles persist, such as lack of access to investment capital and funding, smaller networks, and ongoing institutional discrimination among others. 
That being said, women are making progress in these areas as well. Venture capital investments in female owned and run companies reached an all time high in 2019, and a crop of new funds focused exclusively on investing in women are working to bridge the massive funding gap one company — and woman — at a time.