In the design industry, there are numerous women making a name for themselves by creating products that are really changing the game. From Facebook to The New York Times, these female designers are redefining products as we know them and creating wonderful experiences that extend much further than the walls of their offices. They're leading teams and creating a category of their own, not to mention serving as an inspiration to budding designers who love to create, but just need a nudge in the right direction to take their career to the next level.
Let's go over the top seven female designers who have had a huge impact on their companies and industries.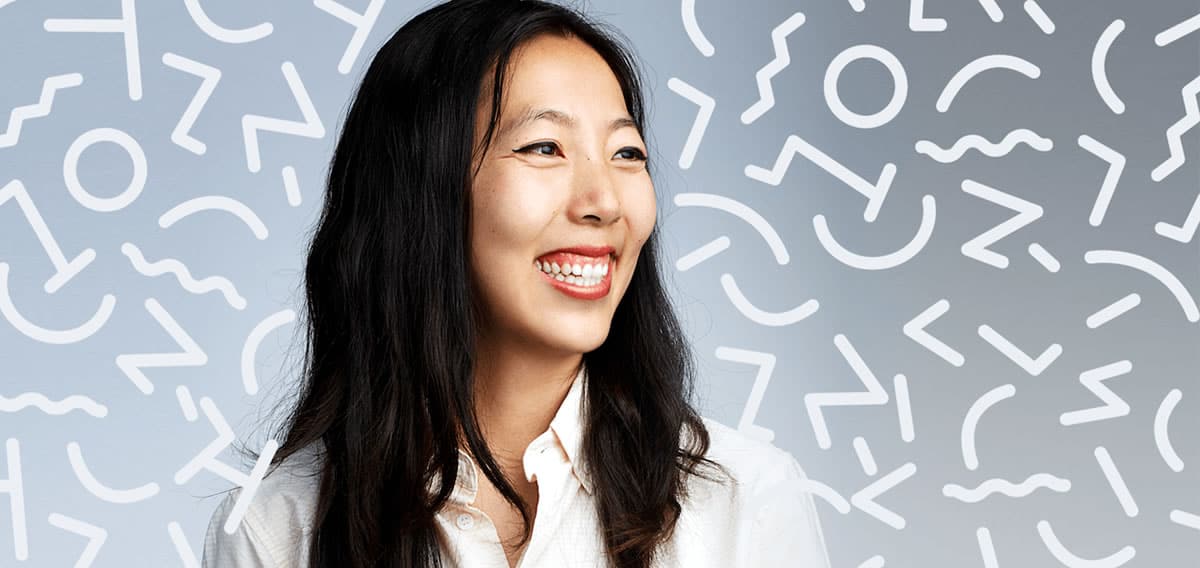 Source: https://blog.intercom.com
At age 22, Julie Zhuo jumped into an internship at a startup (aka Facebook) with no particular career trajectory in mind. Sitting down and coming up with a plan was out of the question, as she aimed to learn quickly and change the world. She summed up advice to her younger self perfectly in a blog post, "Your career is defined by your skills and how you've used them, not by any external measure of your progress." This holds true for designers at any stage of their career; what you know and how you're able to turn that knowledge into impactful products and experiences is much more important than attaining a certain title. But luckily for her, after a month she joined the team permanently as an engineer.
Zhuo joined Facebook back in 2006 after she completed her BS and MS in computer science at Stanford. She switched gears after almost 2 and a half years, co-managing the product design team. Her advice for female designers just starting their careers? Create well-designed products that also work well. Then, sharpen product thinking and be able to articulate your vision to others.
This all feeds into the cohesive design experience. She explained to Fortune, "One of our goals is to make Facebook seem like it is designed by one person or one voice… There has to be a cohesiveness and narrative to the Facebook experience."
Julie Zhuo brought us the "like" button, the Moments feature, and now she manages the design team that works on News Feed design, as well as video, navigation, and more. If you want to learn how to jumpstart a product design career like hers, read up on her advice from a recent article on FastCompany. Her blog is also full of wisdom, so don't miss it.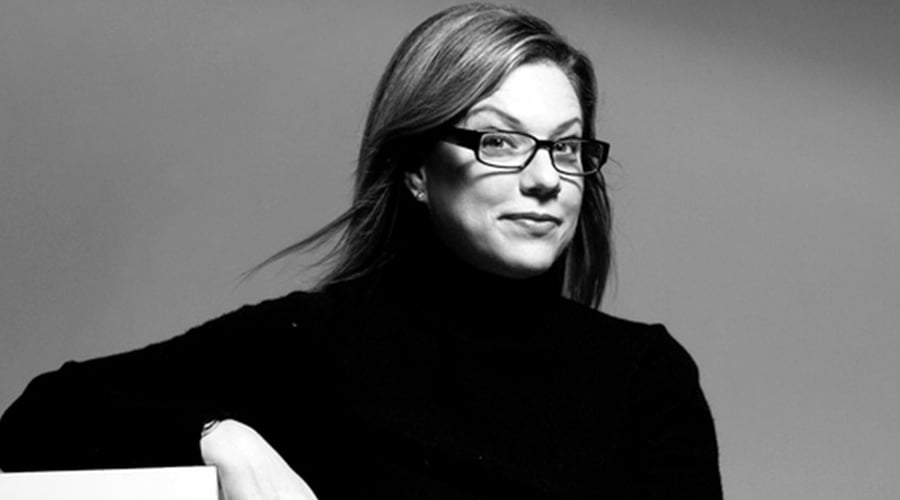 Source: http://howtoholdapencil.com
Debbie Millman is a designer and host of 'Design Matters,' the longest running and heavily awarded design podcast. She was even named "one of the most influential graphic designers working today" by GDUSA. Millman has an impressive history, with experience in design, education, visual essays, branding, and more. She started out her career with a ton of experiments, after she was unable to realize her dream of designing for magazine covers. But the ups and downs of the first decade of her career really set her to become one of the most notable female designers. One thing that remained true, and that she suggests for other designers, is to follow what you love, even if it's an unconventional path.  
While there's so much to unpack in her successful career, we're going to focus on 'Design Matters' because it is a first in its class podcast. Her podcast got started in 2005 and the idea behind it was to learn everything she wanted to know from her design heroes. Now 12 years later, she's accomplished that and more. It starts with a design foundation, but does a deep dive into what Millman calls "creative culture." She hosts guests that are thought leaders in their space, like Keira Alexandra the designer (more on her below) and Seth Godin, a marketing expert. Give 'Design Matters' a listen here to get insight from those on the forefront of design.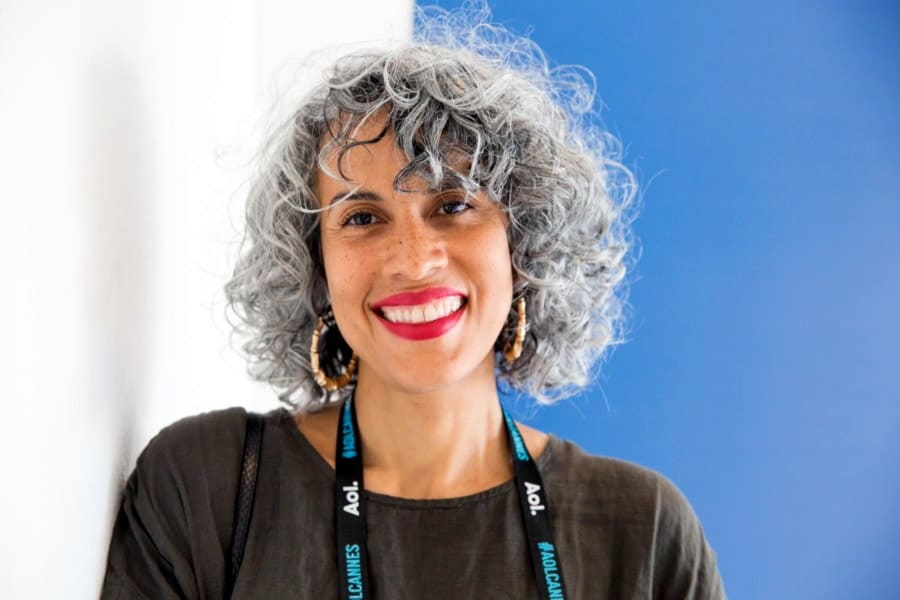 Source: http://www.thecoli.com
Mimi Valdés is a multi-talented producer, writer, artist, among many other titles. She describes herself as a storyteller. She realized her goal of telling stories professionally when she graduated from the prestigious NYU journalism program and was able to land an editorial assistant position at VIBE when it was just taking off. That experience catapulted her forward and eventually, she became the editor-in-chief of the magazine and later held the same position at Latina magazine as well. From there she became the VP of Digital Content for BET. Since then, she's switched gears a bit and created the 24 hour music video, "Happy," for the singer Pharrell. She's also co-produced the film Dope, which did exceptionally well at Sundance Film Festival and Cannes Film Festival in 2015. On top of all that, she leads creative content at Pharrell's i am OTHER multimedia company, often telling stories using visual media in the form of album covers and set design, for example.
For a daily dose of happy, follow her on Twitter.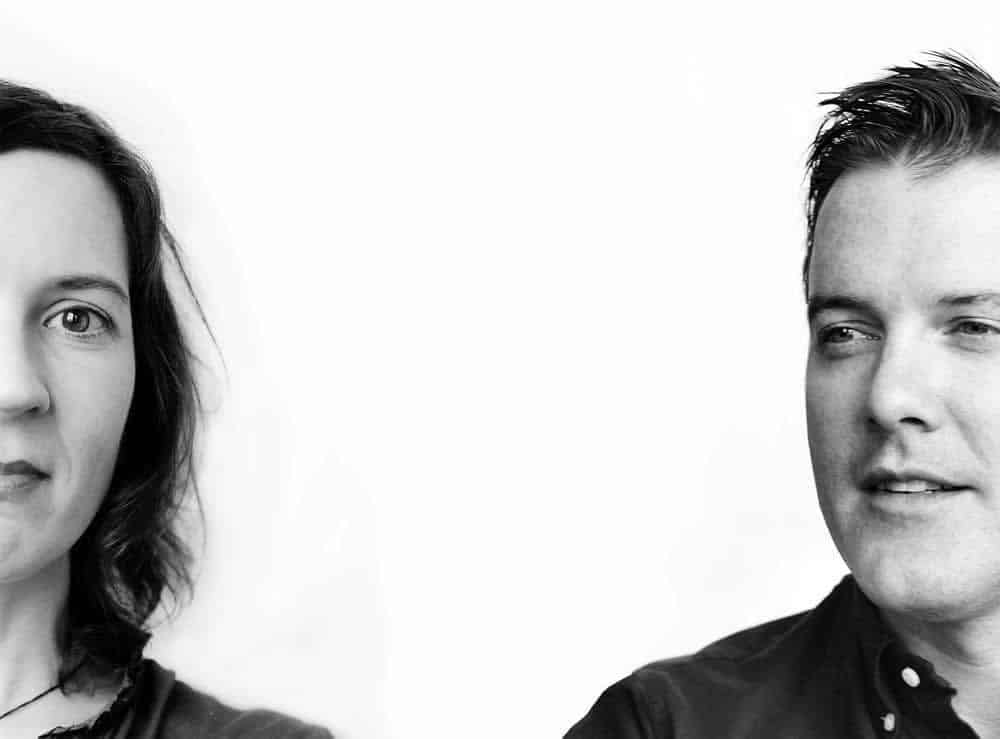 Source: http://www.work-order.co
Keira Alexandra is a Partner at Work-Order, a design solutions studio that works with companies like MTV, Calvin Klein, and the Whitney Museum. After taking a stab at ceramics, she decided on design because she loved to solve problems. She attended RISD and after graduating joined Tibor Kalman at M&Co. Her friend from school was inspired to work there after they saw Tibor Kalman speak in Boston. She mailed her friend a postcard she had designed after she graduated and when Kalman saw it on his employee's bulletin board, he became intrigued and told him to get her into the office. Since then she has bounced around a bit from MTV, Sundance Channel, and has taught master's level graphic design at Yale since 1999. Her career eventually brought her to Work-Order, bringing together her love of branding and motion. One of her recent creations was an art and music festival by the name of Day for Night.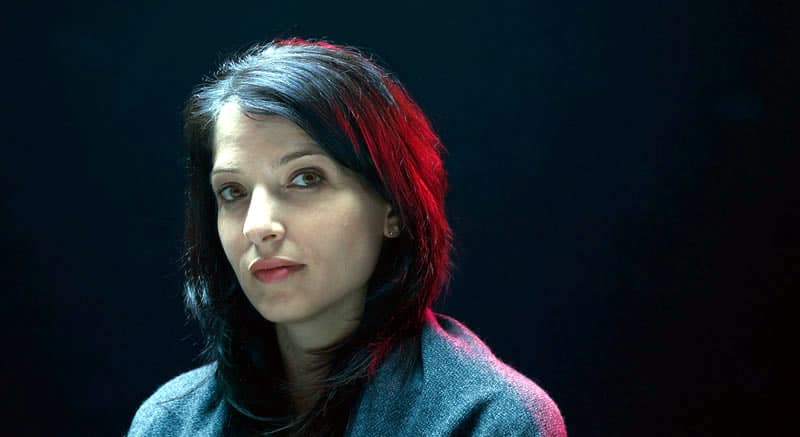 Source: http://magheroes.net
Gail Bichler knew art was the right path since she was young. After a stint in fine art in college, she changed course to graphic design. Bichler started her career designing books in Chicago for seven years, started her own venture in Minneapolis, and eventually landed in New York City. Once there, she sent out her portfolio to a number of people, including Janet Froelich of The New York Times. Froelich gave Bichler a three-week trial, which extended to a year and a half contract project, and then a full-time role as art director. Bichler grew tremendously in the role, setting up The Times Magazine for a world-renowned visual aesthetic. Then in 2015, she replaced Froelich as design director, proving what a fruitful mentorship she provided, and passing the head female designer baton on to the next. Now in managing the creatives, she employs her specific vision for the best way forward at The Times.
Keep up with Gail Bichler on Twitter.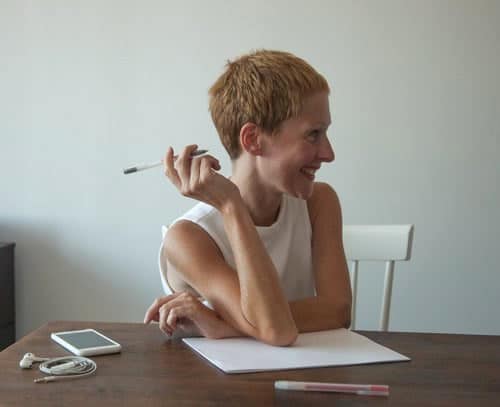 Source: http://giorgialupi.com, image by Caterina Clerici
Giorgia Lupi is an information designer who got her start in architecture. Since then she has taken on many projects that combine her love for data and design. Her work is described as "information visualization [that] frequently crosses the divide between digital and print, exploring visual models and metaphors to represent dense and rich data-driven stories. Her work and research challenge the impersonality that data might communicate, designing engaging visual narratives able to connect numbers to what they stand for: knowledge, behaviors, people."
In 2011 she co-founded Accurat, a design firm that puts data first. Lupi continues her work there as design director. Simultaneously, she worked on her Ph.D. in design at Politecnico di Milano. Her love for design and art again converged in the book she co-authored, called Dear Data. It explores offline instances of data in the authors' daily lives. The data was presented in the form of hand drawn postcards and the originals have landed Lupi and her co-author a spot in the permanent collection at the MoMA.
Follow Lupi on Twitter to stay current on her design-centric data projects.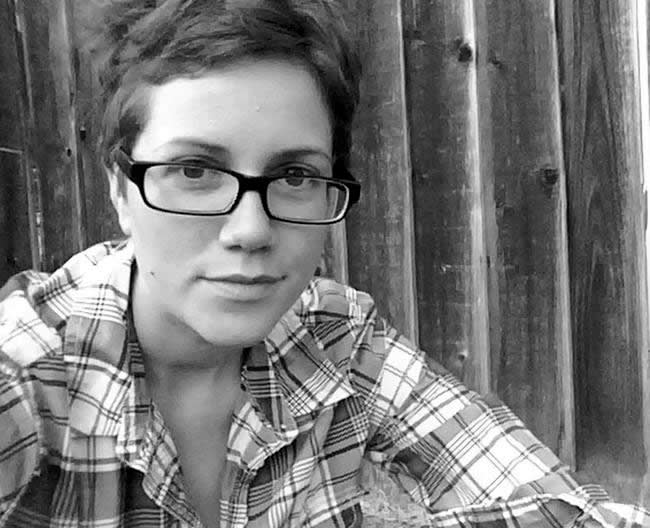 Source: http://uxweek.com
Abi Jones is a design leader at Google on the Fiber side. Previously she's also worked on interaction design at Google Search. She aptly described her previous position as, "Helping over a billion people find what they're looking for." But before she made it to Google, she studied art history at Seattle University for her undergraduate degree and got a Masters of Education in Instructional Design and Development from George Mason University. In her free time, she writes the hilarious web comic, Dear Future. Beyond that, she also runs a blog keeping up with developments interaction design called Voice and Gesture.
These female designers are in a league of their own. Whether they're designing interaction designs or branded videos, they're setting the standard for designers to come.
Proto.io lets anyone build mobile app prototypes that feel real. No coding or design skills required. Bring your ideas to life quickly! Sign up for a free 15-day trial of Proto.io today and get started on your next mobile app design.