Learning from great designers is a good habit to have in order to become a better designer. We're kicking off a series of interviews with design influencers to share the knowledge they have acquired through years of experience.
Today, we sat down with designer Jakub Antalik from Intercom.io, one of the fastest growing startups that helps people communicate better with their customers. Here's what we learned.
Thanks, Jakub, for sharing your time with us. Could you tell us more about yourself and your work?
Currently, I work as a designer for a startup Intercom.io. I am based in Prague but I am spending a lot of time in our office in Dublin as well. My first experience with design was in high school. I designed a website project for my friend and I never thought that it would become my biggest passion.
Later on, I studied Economics in university but I didn't finish it because I started my own design company, which was not successful at all :) So I decided take on a full-time job and strived to improve my skills as much as possible instead of building a company.
Besides my full-time job, I am still spending some time on my side projects. Most of them will probably never go live but I just enjoy creating new stuff.
What was one of your first designs and why did you do it that way?
I created my first design during my time in high school and I was focused only on web design. With interface design, I started much later. One of my first mobile interface design was for my project to build a coffee machine remote controller.
It was a personal project so I had a lot of freedom and I tried to experiment with the UI style and functionality. I had in mind that drinking coffee is a lifestyle and that a user will have to use the app everyday. Therefore, the UI should be very friendly, minimal, and fast. Unfortunately, I didn't finish the project because it was too complicated and we ran out of resources.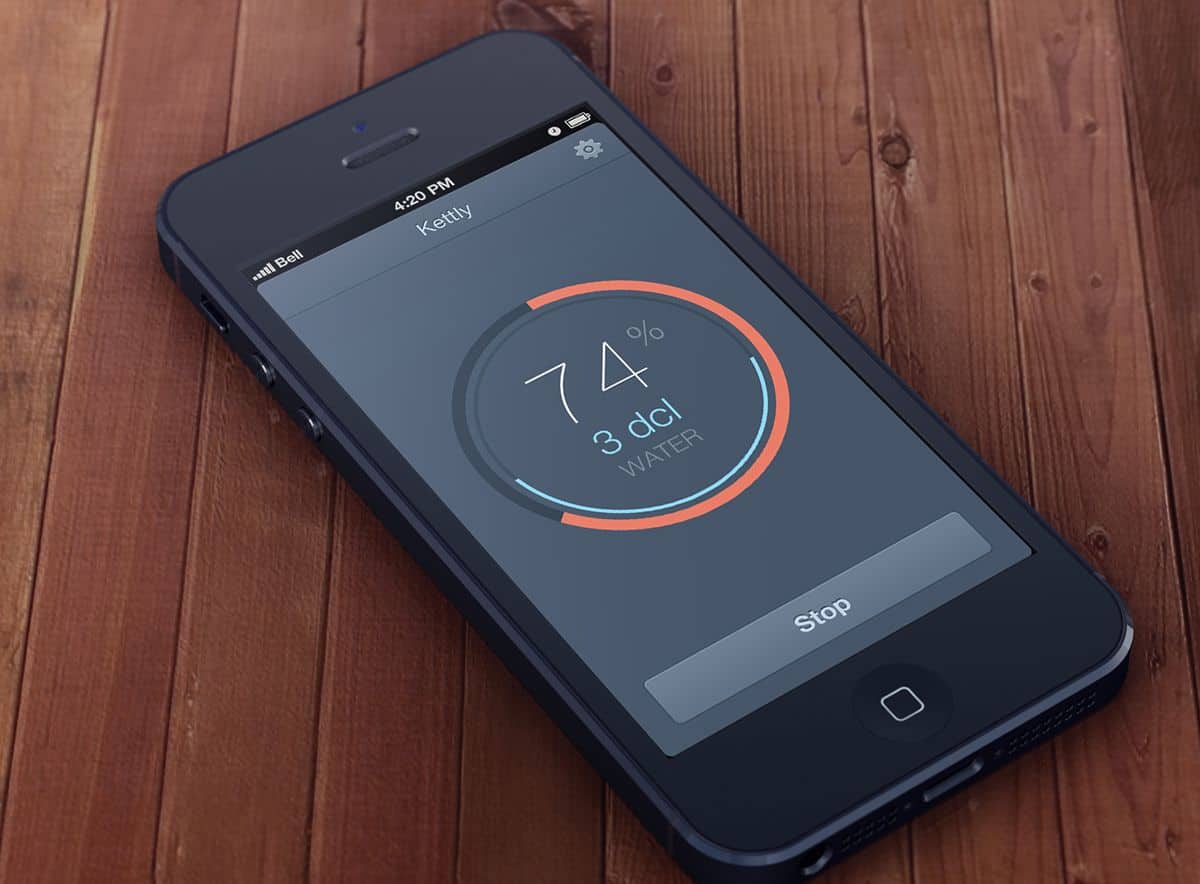 How do you approach a new mobile app design project?
Starting a new design project is always exciting and I really enjoy that part. I think it is important to set the boundaries on how conservative or innovative a design we want to achieve at the end.
For some projects, innovation in design is very important to be on par with the competition or to find new users. But there are also a lot of projects for which too much innovation and trendy design could be a risk and hence, it wouldn't suit the personality of the company.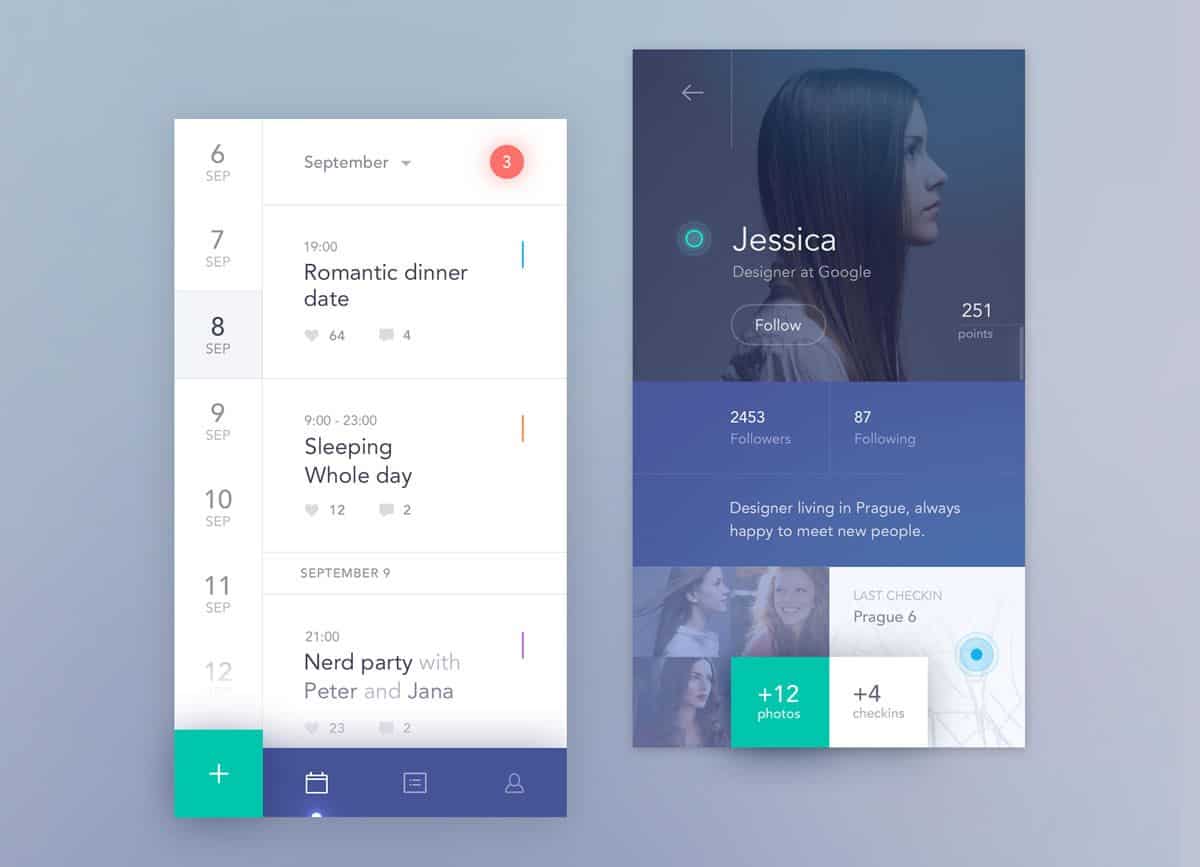 From your experience, how has mobile app prototyping helped you in your design process?
I consider app prototyping in general to be very useful, especially in bigger projects, because it can save a lot of time. During and after prototyping, I often find some edge cases that I wouldn't have noticed in static designs.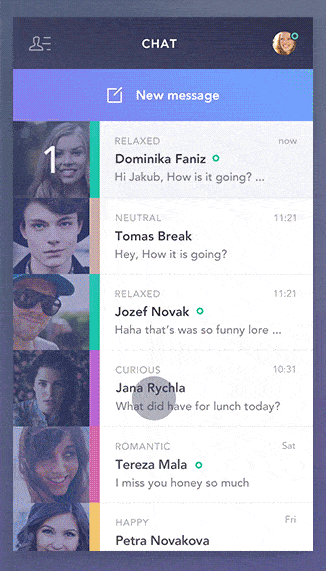 What is the one mobile app design trend that you have your eye on?
I think that Google did an amazing job last year with Material Design. They influenced User Interface design a lot. Their style is becoming even more popular right now. But as it is with every design style, Material Design is still evolving and designers should have that in mind. They should not just blindly use one popular style but they should instead try to improve, combine, and create their own styles if the project allows for that.
What advice would you give to aspiring mobile app designers?
I think the best way to improve your skills is through constant hard work. A very helpful way is by creating side projects… a lot of side projects. It doesn't matter whether the majority of those projects will never be realized or will simple fail. It is important because it really helps you to see a project from different perspectives other than that of a designer and to learn stuff you would never learn from client work.
Find your favourite designers and study their work. Every day, check out websites with inspirational design and save your favourite designs to your personal collection so that you can browse them at any time. Another advice would be the classic way of self-improvement, that is, to read a lot of articles and books about design.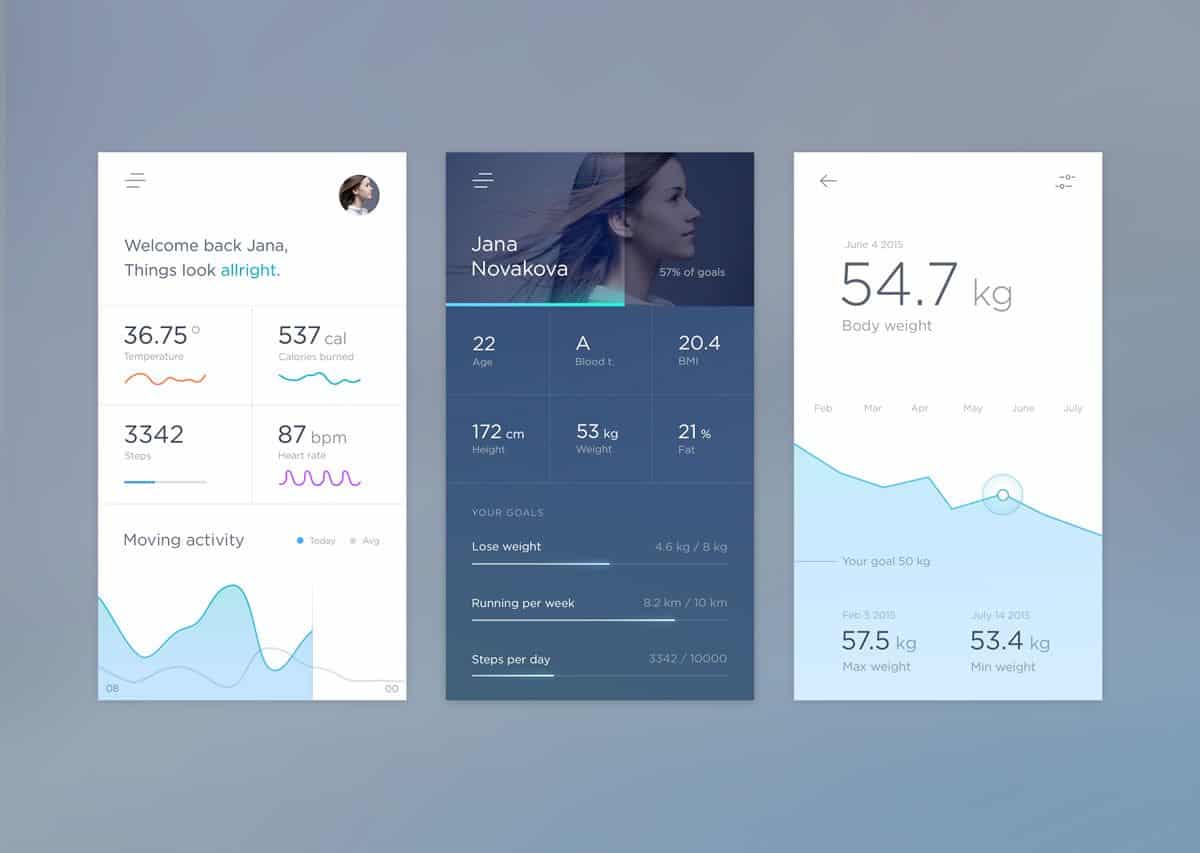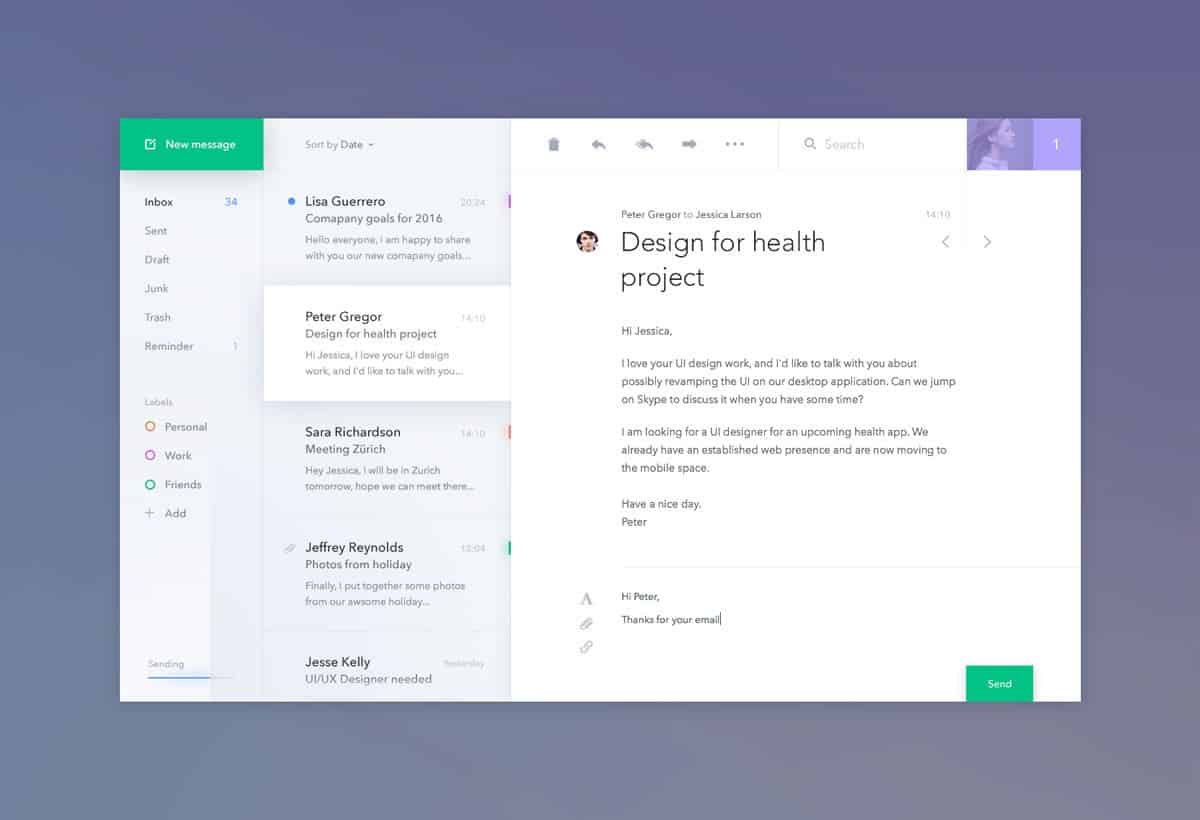 Stay tuned for our next chat with design influencers, coming up soon!
If you're an awesome designer and would like to share your knowledge with our community of readers, reach out to us @protoio.