Many designers often wonder what it would be like to lead a successful design agency and having to strike a balance between being an executive and a designer. Today, we sat down with designer and entrepreneur, Lukas Horak, to learn about the multi-faceted role that he plays in Platform, the company which he founded. In this Designer Chat, Lukas reveals valuable insights into Platform's design process, the challenges of leading a team of rockstar designers, and much more. He was also kind enough to share with us visual shots of Platform's excellent design work. Let us dive right into this thought-provoking chat session with Lukas Horak.
Thanks so much for sharing your time with us! Let's start off with an introduction to who you are and what you do.
My name is Lukas Horak. I'm currently CEO at PLATFORM, a design-focused digital agency. PLATFORM is located in Bratislava (Slovakia) and San Francisco (CA). In a nutshell, we are a team of results-driven designers and developers. We are connecting principles for high conversion rates or engagements with world-class design.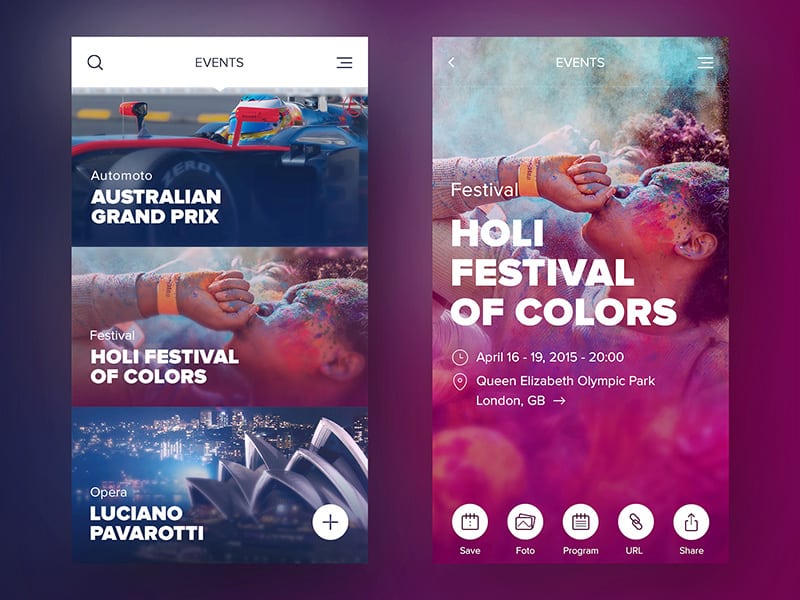 What was one of your first designs? Looking back today, what would you do differently?
I designed my first website during my first year on high school. It was a website for kickboxing gym where I was practising. If I remember correctly, I designed this website in 2002 and nobody was interested in search engine optimization or conversion rate optimization at that time. Things like responsive web design or cross-browser compatibility didn't exist. It was just about fancy design. I would do everything differently today.
Of the many projects you've worked on, which would you consider the most interesting and why?
Our list of clients includes over 150 early stage startups, some of the most widely respected agencies and well-known enterprise brands so it's hard to choose just one project. Some projects were interesting because of the complexity (e-commerce websites, complex mobile apps, news portals, … ). Some were interesting because the brief was about experimental design and animations. Some were interesting because the client was a well-known brand such as Mattel, BMW, Avon, HP, Schwarzkopf…
I personally enjoy projects for which we help clients significantly improve their business. It's a great feeling when your team has brought the promised results.
Could you also tell us more about your design process?
Our process starts with a comprehensive understanding of the concept, where we help devise a design strategy that enhances engagement, retention, and referrals. We are often working with design frameworks of the most successful tech startups. Together with the client, we define the critical features with the biggest business value and 'cut all the fat' to reduce unnecessary costs.
The actual design production starts with hi-fidelity wireframes, flowcharts, and archetypes. Sometimes, we also deliver clickable prototypes so everyone involved can better understand the users' flow before we even open Photoshop.
A week later, we deliver an animated or non-animated presentation of look and feel including interactive concepts. We think that animations can help create delightful and memorable user experiences. They should be part of every brand. If you give your animations some love, your user will love your product back.
When the overall look and feel has been approved and the design framework makes sense, we continue with the rest of the screens and prototyping. At the end of the production phase, we will deliver a fully functional prototype.
Employing Agile Methodology, we operate in sprints, delivering major design elements or clickable prototypes on a weekly basis.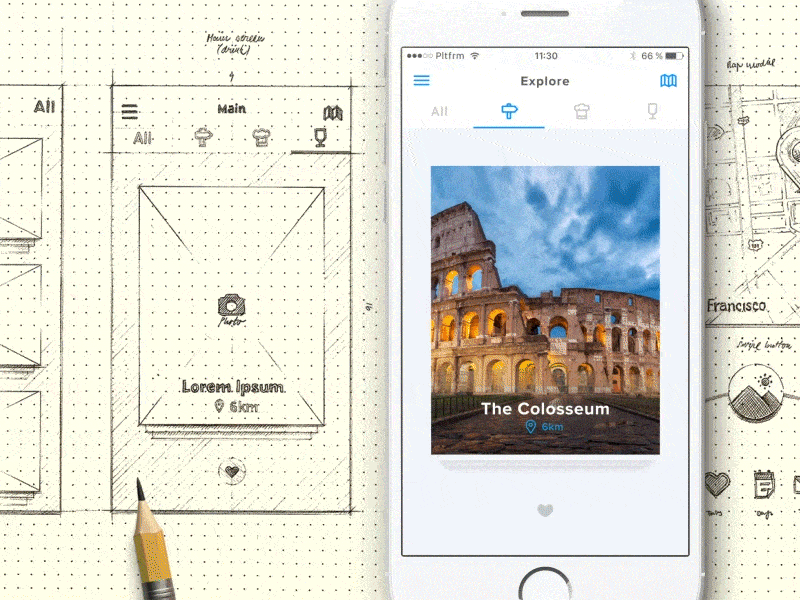 What are some of the main challenges to leading a team of rockstar designers?
Most of the designers I met were very self-confident so you need to watch your words when criticizing their work. I guess the communication is a little bit easier for me as I'm a designer too. But it's not so easy for our COO, Filip Francisty, who is responsible for the production. Even though we often like some design, both of us, our role is to follow the business goals and deliver results.
Sometimes, you can easily forget the business goals while pushing pixels. The challenge is to have your team highly motivated during the whole production period, follow the goals, and deliver on time (especially when you are sending daily updates to your clients like we do).
The other thing is to have varied and interesting projects for your team. That's why we co-operate with direct clients, software companies, and other agencies.
If needed, we can send our designers to work directly on site from the client's office. It's interesting for our agency, our clients, and our designers.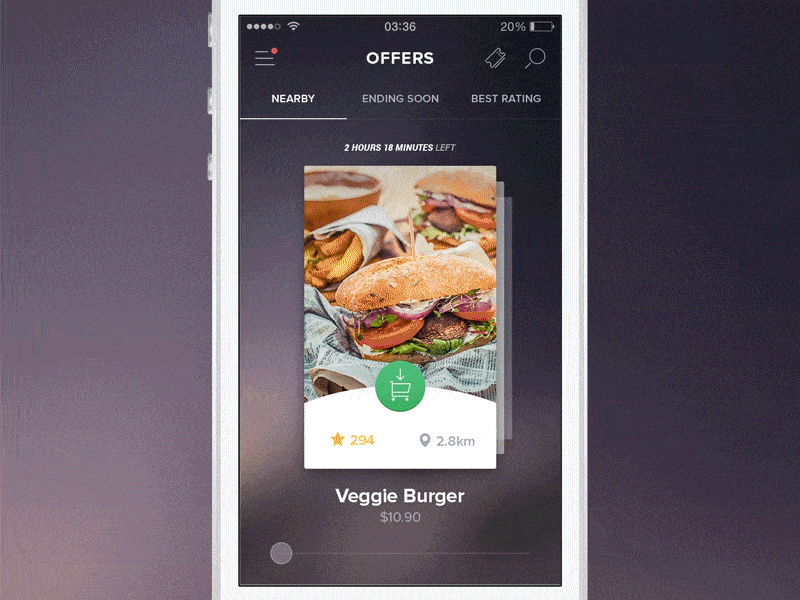 When designing for mobile, what are some of the main considerations every designer should have in mind?
Good mobile UX is about less typing, less tapping, and less steps. The best type of design is where the design goes unnoticed by the average user, and the product or feature integrates seamlessly into the user's lifestyle.
Automatic re-routing, machine learning for personalized results, tracking activity, location-based recommendations, pre-filled fields, or even taking weather into consideration.
Micro-interactions are also incredibly important and, sometimes, almost invisible. They are often the little things that push an app from the realm of just usable to delightful.
I would also mention thumb zone. People are interacting with their phones with one hand so keeping your most interactive elements within a thumb's radius is very important.
How would you distinguish a good designer from a great one? What are some of the key qualities and characteristics you would look out for in a designer if, say, you were to hire a new team member?
A good designer creates beautiful user interfaces. Often designing for the client or  for his Dribbble portfolio. A great designer solves problems and designs for users.
Following our process, our designers need to have a great work ethic, be organized, and be team players. We always like to try the co-operation remotely and see how organized the potential hire is.
If you see untitled layers in Photoshop/Sketch, no consistency in layout and paddings or excuses during the test project, it's a good indicator that the co-operation with other team members will probably not work.
Any words of advice for designers who aspire to be entrepreneurs?
Don't be just a pixel pusher. Focus on users and always try to improve the business. Pretty design is not good enough. Study product funnels, sales funnels, conversion rate optimization, follow lean and agile methodology. Be transparent and fair. Never burn one's boats. Be nice.
Did you enjoy this Designer Chat session with Lukas Horak as much as we did? Then don't forget to share it with your fellow designers and let us know via Twitter @protoio or Facebook!  If you feel so inspired that you would like to dive right into designing the next "App of the Year", get started with our powerful prototyping tool that is bound to streamline your design process. Get your 15 day free trial now.