Being a parent is a hard job in and of itself. Being a business owner while also being a parent creates a whole new set of challenges. Many times, entrepreneurs feel pulled in different directions, pressured into choosing either work or family. But many others have figured out how to keep a nice balance between the two — and they have been kind enough to offer some great dad advice to aspiring entrepreneurs.
These entrepreneurs cover the spectrum in terms of age, experience, and industry, but all of them have two things in common: they are dedicated fathers and successful businessmen. Their dad advice comes from the heart — just in time for Father's Day!
Be an Utter Optimist and Focus on Quality Time
Michael Joseph is a man with a burning passion to create products that make the world a better place. It also happens that he loves all things involving food — cooking, growing quality ingredients, and looking for exciting new ways to use them. MJ merged these two passions to create GreenChef, a USDA-certified organic meal kit company that works with farmers to source sustainable, non-GMO ingredients.
GreenChef is about two and a half years old now and is up to about 1,000 employees already, which is pretty outstanding growth, by any measure. In the meantime, MJ and his wife welcomed a baby girl into their lives. He admits that it hasn't always been easy — especially at the beginning, when money was tight and stress-levels were high.
But MJ believes in the power of positivity, which might just be the dad advice we need these days. He told us that being "an utter optimist" has been one of his most important assets: "It's been this attitude that carries me no matter how bad things get. And when you're running a company, bad things happen all the time. Thankfully, positively amazing things happen as well."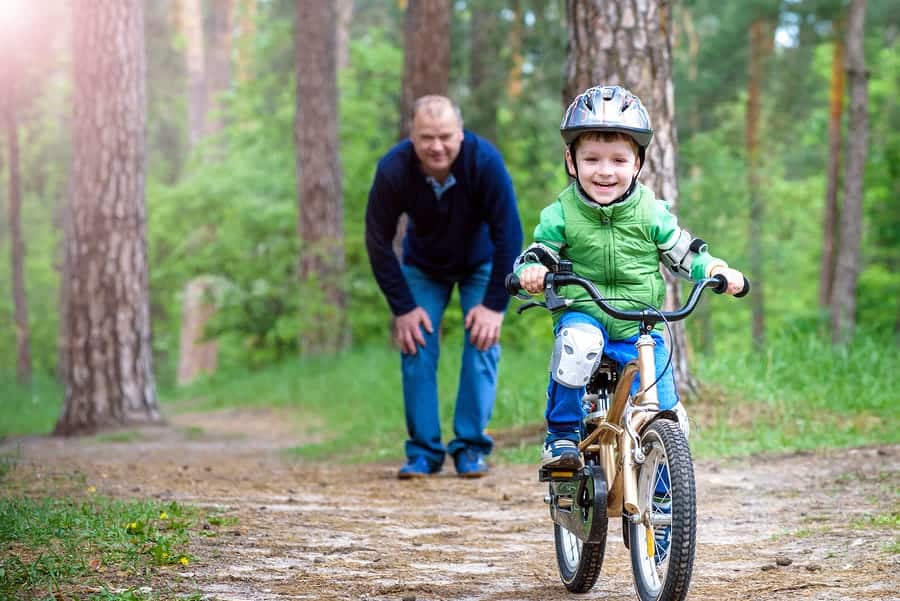 While he spends a lot of time working, he also tries to make the most of the time he gets with his wife and daughter. "I focus on the quality of the time with my family and it's something that I work on optimizing for every day. We love spending time outside together. We love eating together. We love laughing together. So, we're focused on doing things we love and making sure that we continue to check in on each others' happiness."
We should all take MJ's dad advice to heart in a world that seems to lean toward the negative so easily as we're glued to our smartphones, refreshing our newsfeeds 100 times a day. Perhaps we should try our best to put a positive spin on things that frustrate us and focus on the time we have with loved ones.
Don't be Too Afraid to Take Time Off Work
John Hall founded Influence & Co about five years ago, before he had any kids, or dad advice to give. Since then, he and his wife have welcomed two children into the world. Ever the entrepreneur, Hall has grown his business, maintained a subsequent hectic schedule, and managed to write a book in his spare time.
But when his second daughter was born, he suddenly faced a dilemma. Influence & Co had recently instituted a six-week paid paternity leave policy and his leadership team felt it was important for him to lead by example. Hall had never taken more than five consecutive days off work and now he was being told to take several times that.
Needless to say, he was hesitant, but he eventually agreed and stayed home with his wife and newborn for a full six weeks. What he learned was that everything would be okay while he was gone. He had a stable team in place and he was able to let the reins loose a little bit, but still feel connected by checking email to look for what he calls SAST (short answer, saves time) situations. Meaning, if he could spend just a couple minutes responding to an email that would save an employee a chunk of time, it was worth doing.
Hall's dad advice is that taking time off work — even from your own business — is imperative. You can take a step back and come back feeling refreshed, well-rested (although maybe not after paternity leave), and ready for new adventures. Burnout is a real thing and entrepreneurs are not exempt simply because they own the company. Take a few days off here and there and don't be afraid to take paternity leave if the time comes.
Work as a Team with Your Partner
In 2014, Dr. Lucas Lu founded 5miles, a mobile marketplace that combines the concept of Craigslist with the visual medium of Instagram. Lu has always been an entrepreneur at heart and has been involved in quite a few different ventures over the years, but that also means his work often takes him away from his wife and 9-year-old son.
Lu has some simple dad advice that he follows himself and it makes a lot of sense. First of all, he tries to make the most of his time with his son and, since they rarely get one-on-one time together, Lu tries to create father-son adventures, like going to national parks (most recently Big Bend). Second, he is sure to use technology to his advantage when traveling. With Skype and FaceTime so easily accessible, Lu says there's no excuse for not calling his son before bed.
Third, Lu stresses the importance of working as a team with his wife. He calls it a "divide and conquer" kind of strategy where they each take care of their own parental responsibilities and support each other in the process.
This is important advice as well for divorced parents, who may not feel the same need to parent as a cohesive team. Being divorced may end the romantic relationship one has with a spouse, but it does not end the parental relationship. One could argue that this dad advice is even more pertinent for divorced parents.
Put Down Your Phone
Phil Akalp has formed multiple companies during the course of his career. One of his early business ventures was purchased by Intuit in 2005. In 2009, he founded another with his wife in their garage. Today, CorpNet is going strong and has gained recognition from the Inc. 5000 list two years running.
Akalp and his wife have four kids between the ages of 6 and 15. His dad advice seems simple enough, but is probably more difficult in practice. It's important to Akalp that he be a present father and for him, it boils down to one thing — "Putting down the phone! I never read texts or send emails while I'm with my kids unless they're aware this is 'work time.' My kids' opinions of themselves and their sense of self-worth is strongly influenced by how they view me as a role model and how I interact with them. Giving them my dedicated attention is critical to their development."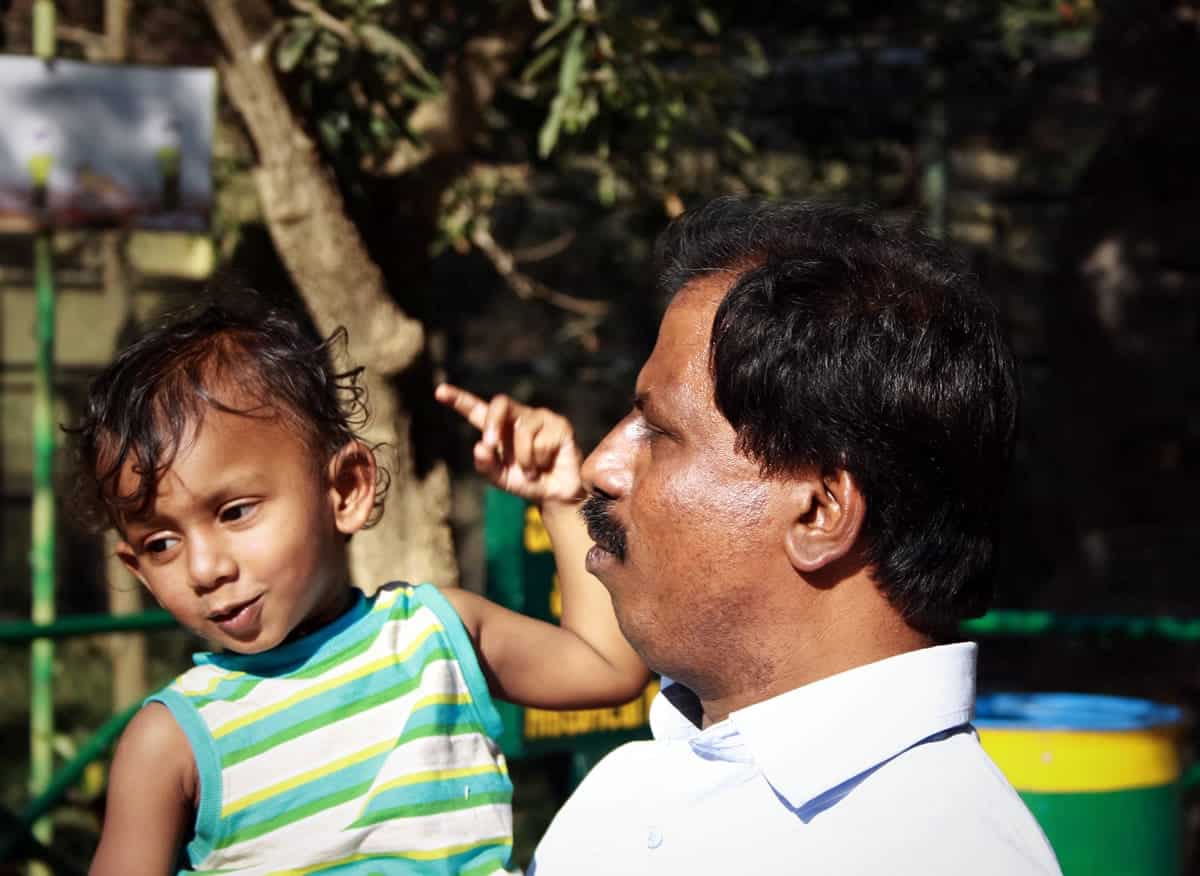 It's hard for us to disconnect from our phones these days, but Akalp brings up an excellent point: kids' self-worth is determined first by how we treat them. By not being present with them (on a consistent basis — we're not talking about the occasional work phone call), we're sending them a message that they aren't deserving enough of our full attention. Let's all take a cue from Akalp and put our phones down, shall we?
Be Present in the Moment
Brandon Doyle is the co-founder of Wallaroo Media operating out of Utah. He and his wife currently have three kids with a fourth on the way. As an active founder of not just one, but two startups, Doyle leads a pretty structured life, planning his day as meticulously as he can. But when it comes to dad advice, he follows one simple rule.
"For me, the key to success is hard work and dedication to the moment you're in." When Doyle is at work, he's working only. When he's at the gym, he's exercising only. And when he's at home with his wife and kids, they get his full attention — "No calls, no emails, no work." This dad advice is along the same lines as advice from other successful entrepreneurs here: spending quality time with your family and putting the phone down.
Work From Home — At Least Part of the Time
'Telecommuting' is the current buzzword, but the idea of working from home isn't new, by any means. Entrepreneurs have been doing it for decades and it's been gaining traction across multiple markets since at-home Internet became more accessible. John Kinskey started Access Direct 20 years ago in his basement when he had four young children.
Kinskey's dad advice is to work from home — even if it's only some of the time. He believes that doing so provided him with a better work-life balance and allowed him to stay more connected with his kids. "It was nice to be able to start work early, come upstairs for breakfast, and see the two older kids off to school. I liked that my kids were able to see the business grow and absorb some entrepreneurial spirit."
Being able to be so close with his kids also allowed him to pass on some business acumen. "My young son watched everything intently and became 'the phone man' because he wanted to be like Dad — talk on the phone and 'do business.' Those first impressions and the drive to succeed in business are still infused in him today." But his final piece of dad advice is mostly for your sanity: "Be sure to get an office door you can lock from the inside!"
Establish Priorities
When you own a business (especially in the early days), life can feel as though everything is consumed by the company. You wake up thinking about it, you fall asleep thinking about it, and it sneaks its way into the moments when you're supposed to be focused on something else. Oftentimes, this leads entrepreneurs to work 18 hour days — but when you have kids, something's got to give.
That's why LeadTrain Founder and CEO Jordan McKee's dad advice is to set some priorities. He says to start with honestly asking yourself what is important to you, as well as what you feel you need to accomplish in your lifetime. Your answers to those questions will help guide you. "If you allow it, your business will keep you constantly busy. You'll always have things to do and not enough time to accomplish them. If you decide that your family time comes after all tasks are complete, you'll find you're left with no family time."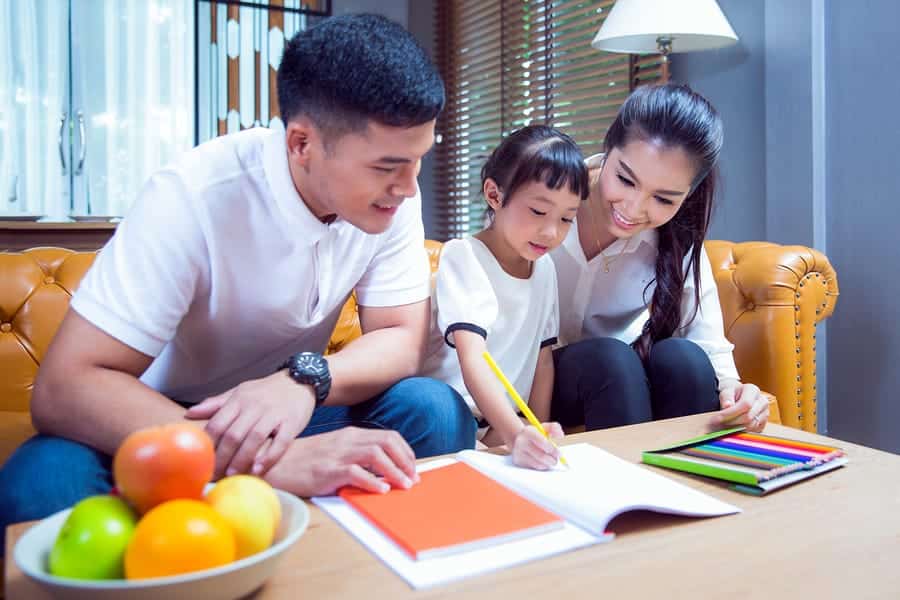 For McKee, that means making sure his wife, two-year-old daughter, and their second child on its way are top priorities. "I never want to miss a performance, an ultrasound, or a date night. So I don't."
This dad advice sounds simple enough, but like putting down your phone, it's probably more difficult in practice. When work problems are putting pressure on us, it's easy to give in and stay at the office to try and finish some things up instead of leaving on time to get to a soccer game. But McKee would say that game is a priority — so don't miss it.
Dad Advice From the Heart
These dads embody what we love about entrepreneurship — the freedom and ability to make your own schedule and set your own priorities. It's why so many people choose to quit their day jobs and set off on their own.
As difficult as running a business can be, many of these fathers had one piece of dad advice in common: don't let the fears and pressures of parenthood stop you from starting a business you feel passionately about. It's not easy, and most likely stressful, but it's ultimately far more satisfying.
On behalf of everyone here at Proto.io (including our own awesome dads on staff), we wish you a very Happy Father's Day.
Proto.io lets anyone build mobile app prototypes that feel real. No coding or design skills required. Bring your ideas to life quickly! Sign up for a free 15-day trial of Proto.io today and get started on your next mobile app design.
What dad advice do you have for aspiring entrepreneurs? Let us know by tweeting us @Protoio!