Due to the economic crisis, many designers find themselves on the job hunt suddenly. And with record high layoffs, there are way more applicants vying for top jobs than usual. This means that all applicants (and especially designers) need to get a bit more creative in order to stand out from the competition. A great way to do that is by up-leveling your design portfolio. In order to bring actionable tips to designers around the world, we tapped design experts to deliver you concrete lessons around improving your design portfolio. 
In particular, we discussed the following questions: 
What suggestions do you have for designers that want to improve their portfolio? 

Do you have any anecdotes about how your portfolio helped you get your dream job in the past? 

What should designers avoid when working on their portfolios?
The importance of the design portfolio can't be underestimated. It helps you showcase your skills and abilities to help you stand out to potential clients and employers. While the bulk of it will likely come from paid work you've done, there is still space for passion projects that you haven't been able to fit into your 9-5. At its core, your design portfolio shows what you're capable of. 
Below we dig into strategies to consider and pitfalls to avoid in order to build a stronger design portfolio according to design experts. 
Pick the Right Projects and Present Them Clearly
Graphic designer and brand builder, Morgan Light, has worked with clients like Apple, Kihel's, Kin, and more. She explains that "It's also important for designers to make sure they are presenting their work clearly so that it's easy for potential clients to navigate. If you are using a website, make sure that your images are scaled properly for the web, preventing anything from taking too long to load."
This is really the first step in creating a better design portfolio: understanding what should make it into your portfolio and how to lay it out most effectively. Next, you'll need to consider the recipient's outlook and requirements to provide something they will be receptive to. 
Align Your Design Portfolio with the Client Every Time
While customizing your portfolio each and every time you send it out can be time-consuming, there are little tweaks you can make to better align with the work or industry you're applying for. Light suggests that an effective design portfolio "emulates the work of the studio or company you're hoping to be hired at. For example, if you are hoping to work at a studio that specializes in lifestyle brands, make sure you have a few solid examples of lifestyle brands in your portfolio." 
Natasha Teymourian, a brand manager that focuses on graphic design, illustration, and content creation, offers up a bit more context around aligning your portfolio with the specific employer or client you're going for. She encourages designers to ask themselves a series of questions to get to the heart of the work they're seeking: "Are you interested in being a designer at an agency? If so, is the agency B2B or B2C? Do you want to be an in-house designer? If so, for what kind of company, and in what kind of industry? The more samples you have that align with the kind of work you'll be doing, the better! And of course, it's always fun to see a piece that the designer is passionate about. Still, if your portfolio is only passion projects, the interviewers may wonder why you don't have relevant samples."
Teymourian brings up an important point: you might not always have previous experience in the vertical or style that is inherent to the work you're applying for. Never fear. If you have any extra time on your hands, then create a prototype, web design, or product design that shows how you would improve upon the designs the company has already publicly released. Not all examples in your portfolio have to be live designs for past projects or employers to leave an impression on potential employers.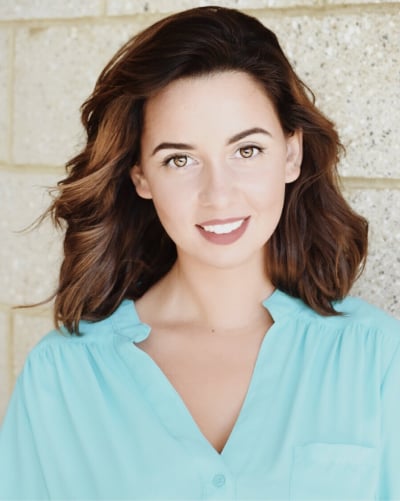 Show Range in Your Designs
At the other end of the spectrum, designers also need to demonstrate the breadth of their skills and experience. This doesn't mean including each and every professional design you've ever created. But it does require you to put your best skills on display. 
Antonio Mabs, artist and designer, believes that showing what drives you personally in your design work is a major asset in your portfolio. He adds, "It's good to show client work in your portfolio, but it's even better to show them what you are passionate about and why you are an artist in the first place. If you've never done a personal project, I advise you to start small. Pick something you know you can excel at. Whether it's designing your own personal logo, a mini-comic, or the branding for your local coffee shop. You want to pour your heart and soul into this project, show clients what you can do without restrictions and deadlines. This will not only help you fill your portfolio but also show your true artistic expression." 
Teymourian takes the other side of the debate and cautions: "Don't focus on only your favorite projects! As someone who has been on both sides of the hiring process, I know how easy it is to want to highlight your favorites because it's work that you want to do more of and work that you can more enthusiastically speak about. However, unless you're looking for freelance work or starting your own design agency, only including your favorites may show a limited range."
Be Yourself
Many designers can create the websites and apps you have, so what will make you stand out? Try to craft a narrative of who you are and what makes you unique throughout your design portfolio instead of trying to squeeze in any and every project you've ever done. Potential employers will fall for your style instead of your ability to fit every potential mold. 
This also extends to how you reach out to potential employers and clients. The light reminds designers to "Always reach out with a warm, concise, and personable note—don't use templated emails."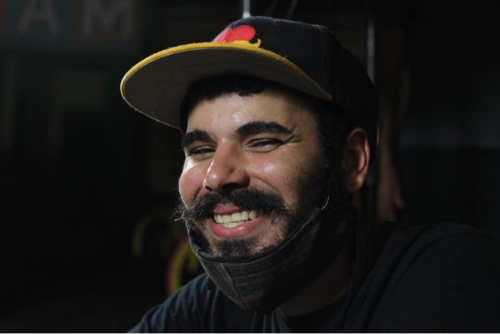 Your design portfolio should always accurately portray what you like to work on because you never know who will see it and request you to do similar work for them. When Mabs started adding caricatures to his portfolio, he immediately got commissioned to do many more. He tells us how far those caricatures took him, "I got to illustrate a book, I got several more caricature gigs and even some logo design work out of it. All because I took what was essentially a for-fun project and added it to my portfolio. At a point in time, I had to close all caricature requests because I was getting 40+ caricature orders a week. It exceeded my wildest dreams. When you pour your heart and soul into projects you love, clients will pick up on that, and they will not hesitate to contact you."
While his experience might be a bit more extreme than what most designers experience when they add a passion project to their portfolios, it also shows the importance of staying true to your own design inclinations when building a design portfolio. 
Be Concise
No one looking at your portfolio wants to have to scroll endlessly to find projects that interest them. Mabs explains, "essentially you want to display the best of the best, 5-10 pieces should be enough for a client to understand your skill and capabilities, anything else just post it on your social media. If they like what they see in your portfolio, they will check out your social media and see the rest of your work."
The number of projects you feature in your portfolio might vary slightly, but whatever the number, make sure it is easy to navigate and a good representation of your diverse skills. Your portfolio doesn't have to be your end-all-be-all source of your design truth. With your own website, social media profiles, and design communities like Dribbble, there's always a place to dive deeper into your other design skills. 
Closing Thoughts
Your design portfolio is a concise introduction to who you are and what you're capable of. In such a competitive job market, it's the perfect time to rethink your approach to the old design portfolio and make yours shine. 
How do you go about leveling-up your design portfolio? Let us know by tweeting us @Protoio.
Proto.io lets anyone build mobile app prototypes that feel real. No coding or design skills required. Bring your ideas to life quickly! Sign up for a free 15-day trial of Proto.io today and get started on your next mobile app design.