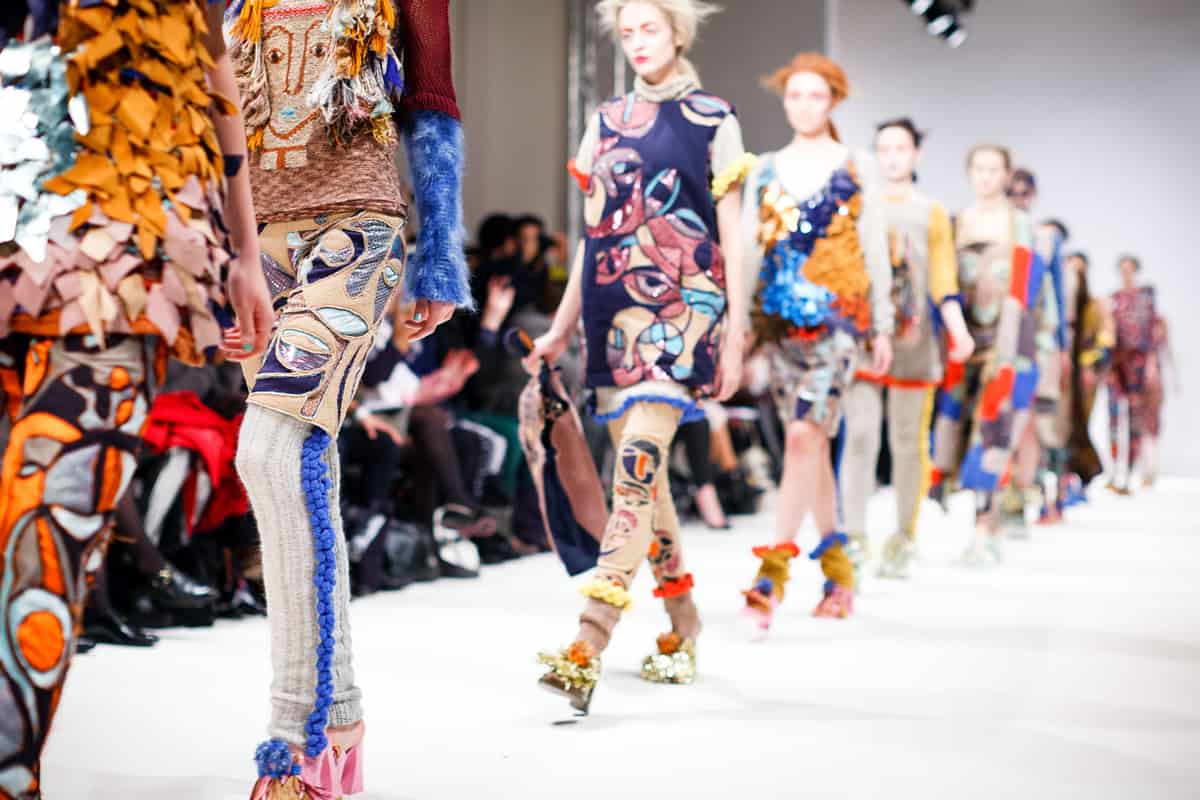 The intersection between the world of fashion and the world of tech definitely stole the show at the spring and fall runways at New York Fashion Week (NYFW), and for good reason. It is estimated that the wearable tech industry will be worth $34 billion by the year 2020. That means there is an abundance of opportunity for more spectacular collaborations to come!
NYFW is the place for fashion-forward brands seeking to push boundaries to explore the possibilities of where fashion can go in the ever-evolving digital era.
We saw everything from funky LED t-shirts that light up to sounds and music, stylish baseball caps with solar-powered cameras built into them, and a quantum inspired 3D printed dress on the runways at NYFW.
Here are a few of my favorite tech and fashion collaborations from this year so far:
1. Virtual Reality Runways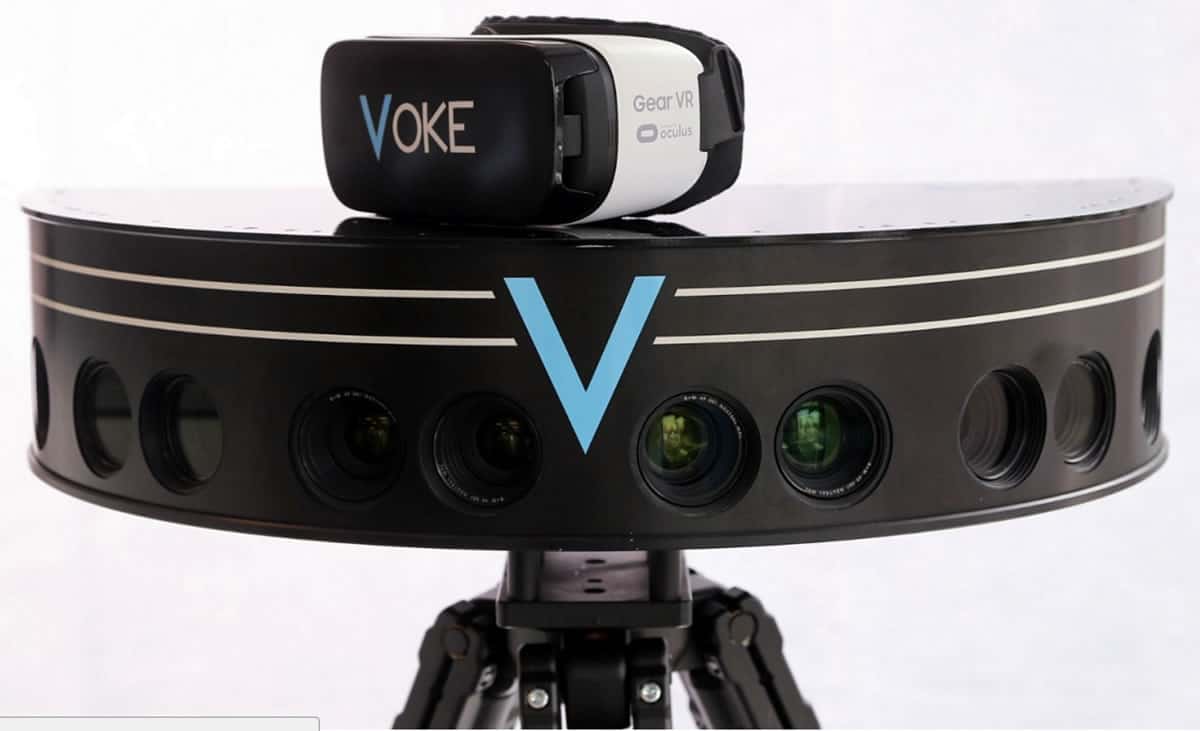 Image Source: Venture Beat
Intel and IMG partnered with 13 designers including Erin Fetherston, Prabal Gurung, and Band of Outsiders to transform the runway experience with the use of Voke's True VR tech platform. They live-broadcasted the runway shows in stereoscopic virtual reality "transporting viewers from their couches to the runway" through the use of a Samsung Gear VR headset. There was also an option to view it on the NYFW.com website in 2D for those of us who didn't have access to a VR headset.
According to VentureBeat, Voke co-founder and CEO Sankar Jayaram "are focused on changing the way people experience and engage with live events by giving viewers control over where they sit, what they see and when they see it."
Not a bad option for those fashion-hungry folks lacking access to the coveted seats at NYFW runway shows.
2. Smart Clothing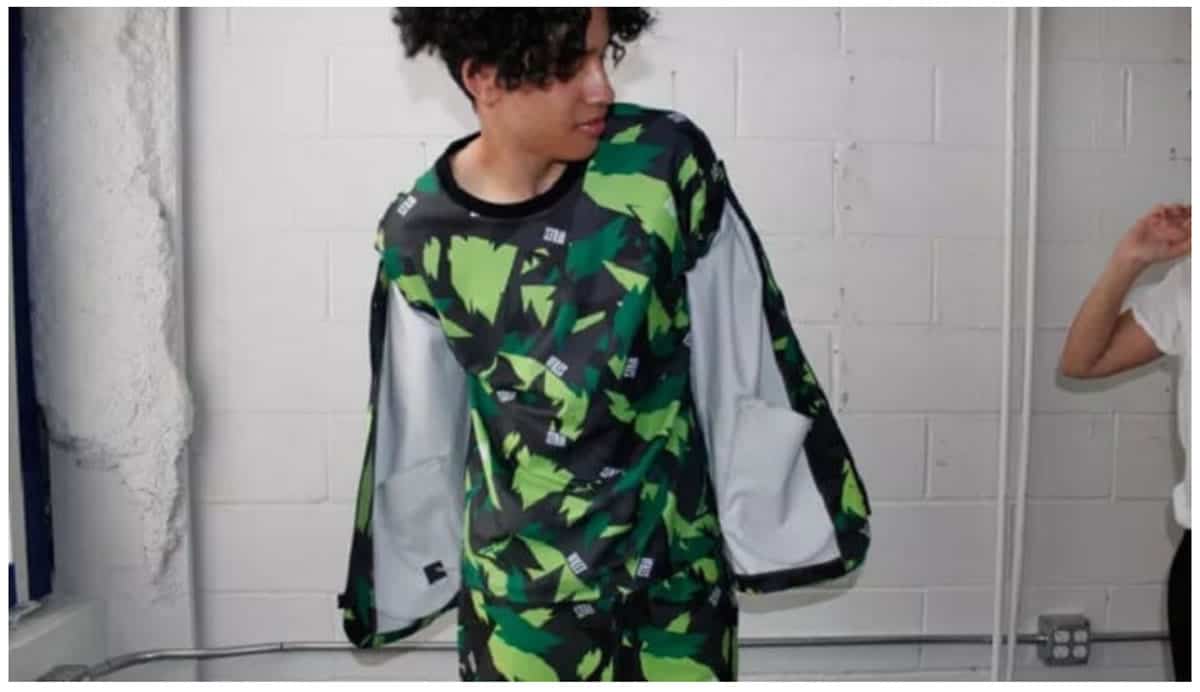 Source: Mobiloitte
Mountain Dew announced a multi-year collaboration for wearable tech fashion with the creative social networking, music, and fashion platform VFILES. The camouflage-urban-meets-American-heartland inspired collection includes body cameras, a personal audio-system technology, and a solar powered backpack.
The merging of Mountain Dew and VFILES is a celebration of how outdoor and urban spaces can converge in an exciting way through technology. VFILES founder, Anne Quay describes the collaboration as a "match made in heaven for VFILES" stating that they "are going to grab every opportunity to push this forward technically, fashion wise and always bring energy and music into the conversation."
VFILES is a creative-focused social networking platform that aims to connect and empower youth communities around the world.
Prices for pieces in the collection range from $50-$400 USD.
3. Fitbit and Public School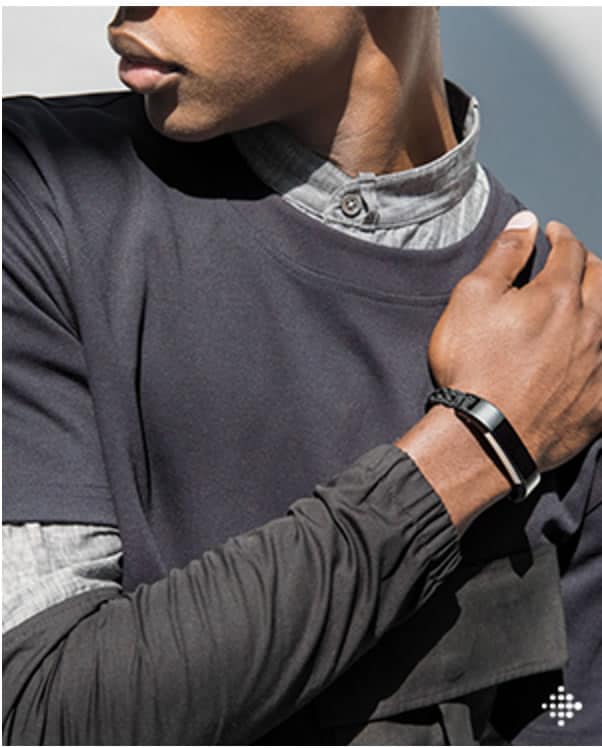 Source: Fitbit
Activity tracker, Fitbit, announced that it is partnering with the innovative New York City based fashion label Public School on a range of accessories for the Fitbit Alta, the newest of its fitness trackers.
Public School is using this opportunity to showcase wearable tech in a streetwear stylish aesthetic and functional way. These activity trackers will definitely stand out from the typical plastic solid colored trackers we are used to seeing. The device will be made from materials such as fine metal and include sport prints and inspirational quotes. Having an activity tracker to wear on your wrist that is chic, as well as functional, is really appealing.
Fitbit Alta is now the second largest selling fitness tracker in the United States and the reason is not so much because of the technology behind it, but rather the design. Leading fashion lifestyle design Tory Burch is also due to release a collection for the Fitbit Alta in 2017.
Public School premium designs became available in October 2016 for pre-order at Fitbit.com and in November 2016 at select retailers, with printed bands available in 2017.
4. TechStyle NYC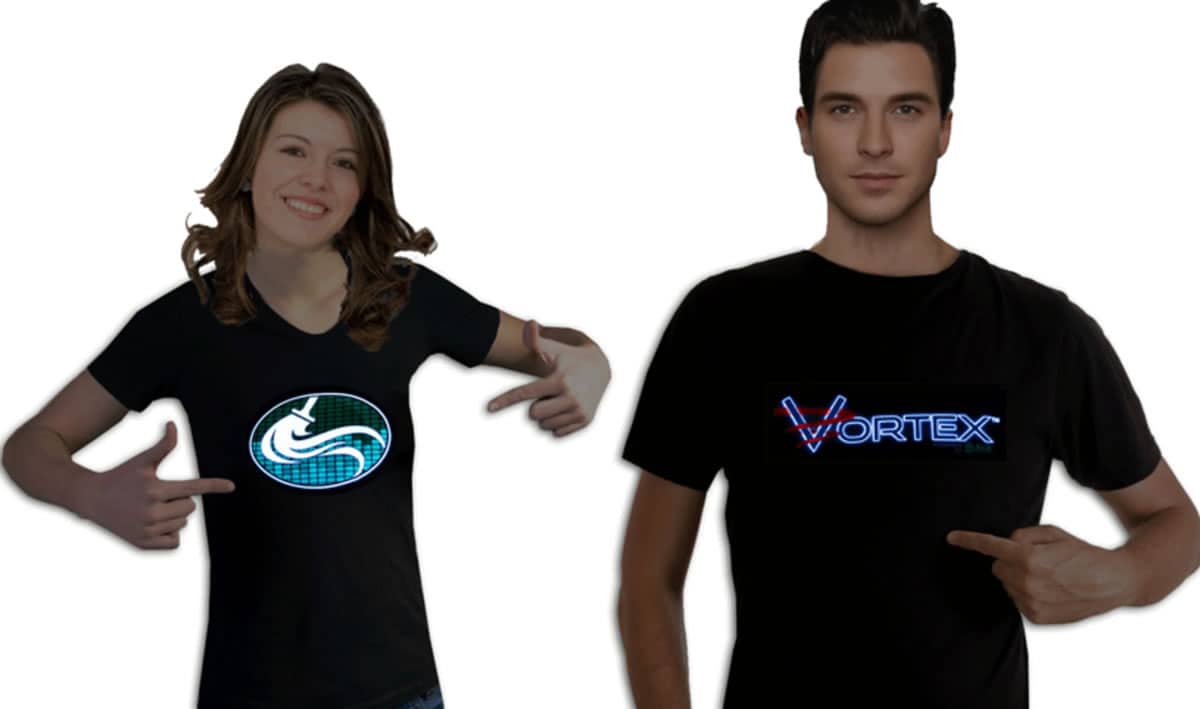 Image Source: Flashion Statement
The brand showcase, TechStyle NYC, opened it's doors on September 16, 2016 to bring together a select group of innovative fashion tech brands and media for a meet and greet including fashion brands such as Queen of Raw that helps connect emerging designers with suppliers of raw materials. Queen of Raw allows designers to create digital moodboards and purchase the materials quickly and easily through their platform.
Janine Just, Chief Connectologist at JanineJust.com, described TechStyle NYC as the importance of merging tech and fashion, stating "we are innately empowered by the ideas of 'accessibility' and 'possibility'…" and "these new technologies are not about what we will be doing in 20 years, but what is going to enhance our everyday lives today and tomorrow. TechStyle NYC creates this platform highlighting the elegant and extraordinary – inspiring awe and excitement."
Another one of the ten brands represented at the showcase was Flashion Statement, a fashion company that makes custom LED light up t-shirts. The t-shirts are powered by small AA or AAA batteries that are placed in the back of the shirts. The t-shirts are activated by sound and music and are a great way to get some serious attention to your brand.
5. Instagram
The image sharing platform, Instagram, has become one of fashion's greatest friends. According to the New York Times, Instagram accounted for 97 percent of social media engagement during fashion weeks earlier this year. Instagram has shifted the focus for New York Fashion Week to accessibility, inviting the average person to be part of the action from the luxury of their own couch.
Designers realize the potential Instagram has to elevate their brand to new heights. Misha Nonoo scrapped the Spring New York Fashion Week runway and opted to present her Spring 2016 collection on Instagram creating a shop-friendly Instagram experience.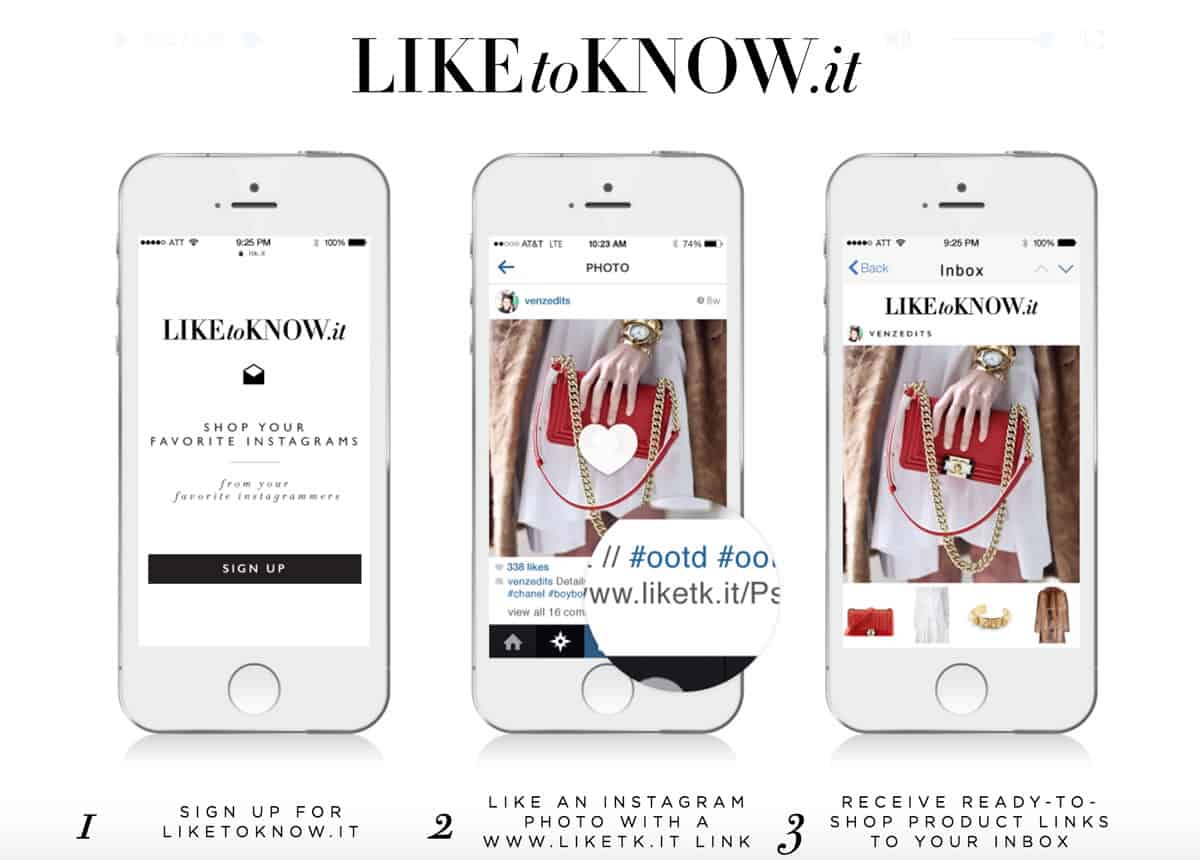 Image Source: LikeToKnow.it
The ability to click and buy in real time is transformational for the fashion world because it allows designers to not only connect with the everyday consumer through real-time image sharing, but to also help designers meet consumer demand instantly. Designers can now use mobile platforms like LiketoKnow.it to link likes on Instagram with the relevant e-commerce pages to purchase, creating a fluid and intuitive fashion week shopping experience.
6. The Oscillation and Pangolin 3D Dresses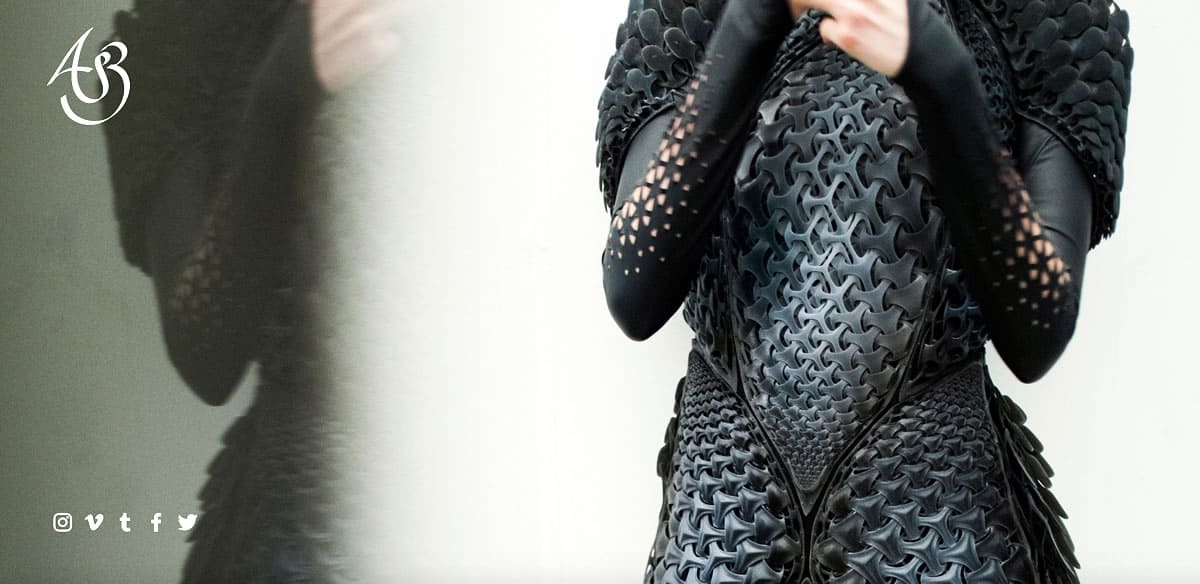 Source: Pangolin Dress, by threeASFour
What has been described as a milestone runway event at September's NYFW at a gallery on Bleecker Street in NYC, was the Stratasys-powered 3D printed dress created by threeASFOUR called the Oscillation Dress.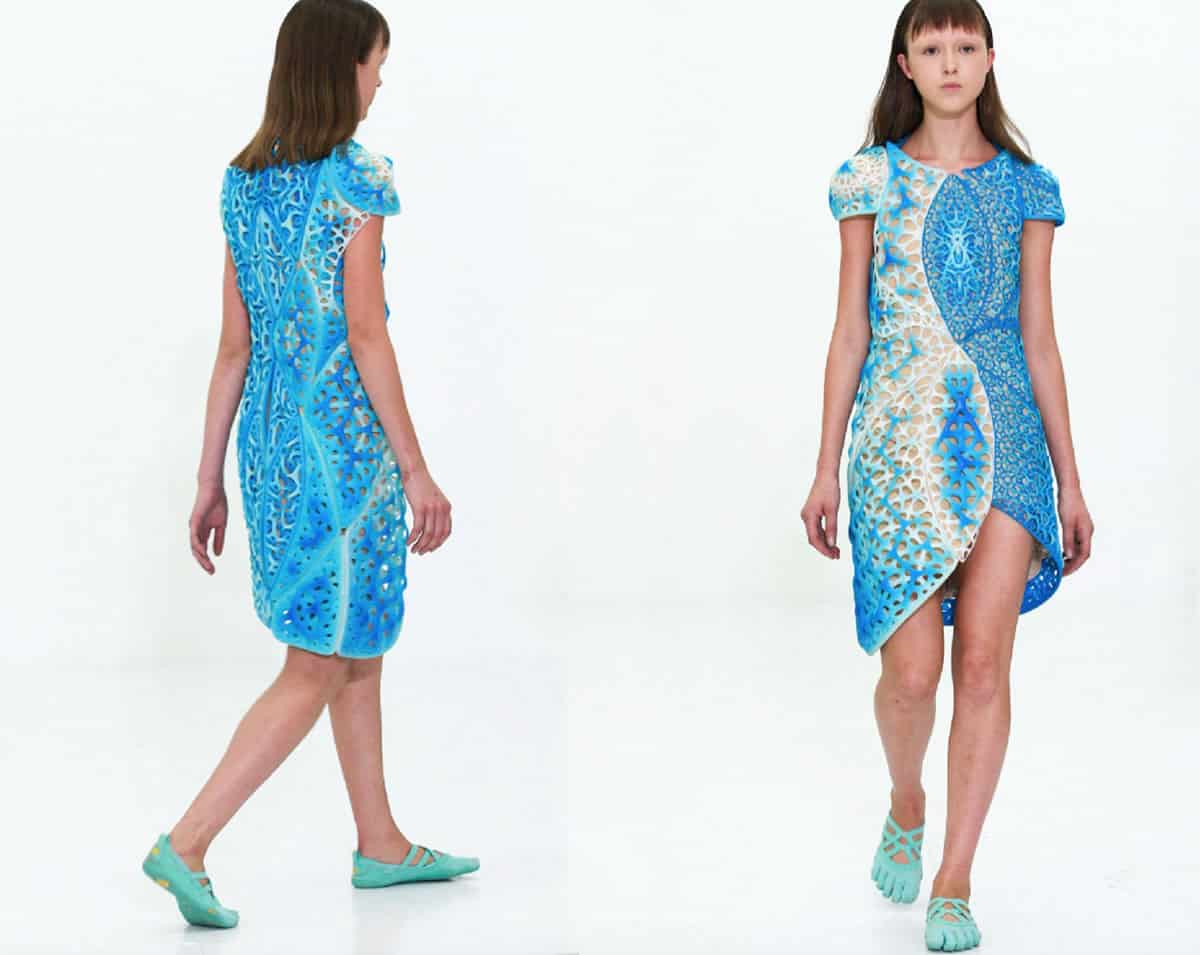 Image Source: Digital Trends
The dress is made from 30 different multi-color and multi-material 3D printed parts assembled from close to 300 design files creating a vibrant and wearable mix of interwoven weaves. To create the Oscillation Dress, each 3D print was split into nine layers of less than one millimeter in thickness and each of these pieces was later individually placed on the model to show flexibility and changing shapes depending on the angle in which it was viewed.
According to Digital Trends, the Pangolin dress (see image above) was created through the use of 14 pattern pieces to create a skin through 3D printing, achieving the look of natural animal textures that move with the body and quite beautifully display alternate states of transparency and privacy.
There is no doubting the fact that the intersection between tech and fashion is becoming more and more part of our everyday lives. Fashion brands are starting to design like tech companies through the incorporation of user testing and iteration into their design process and app designers should take the time to become inspired by forward-thinking fashion designers. I don't know about you, but I am really excited to see how fashion tech collaborations take shape over the next year.
Did you attend NYFW either in-person or virtually this year? Let Proto.io know if there is a fashion tech collaboration that you think we should add to this list.
Proto.io lets anyone build mobile app prototypes that feel real. No coding or design skills required. Bring your ideas to life quickly! Sign up for a free 15-day trial of Proto.io today and get started on your next mobile app design.