It doesn't matter if you're trying to lose weight, or if you're simply trying to up your deadlift at the gym – there's probably an app out there to get you there. In fact, there are probably a whole lot of apps that want to help you accomplish your goal – too many, even. While this might seem like a great problem to have, building up the motivation to finally hit the gym (or simply get outside and start running) is difficult enough on its own. Toss in an app that slows you down, or frustrates you, and you're essentially dooming yourself to the couch forever.
It isn't as simple as listing out the features the best fitness apps have, either. Much like a pair of good running shoes, the best fitness app isn't necessarily the one that's the flashiest, or has the most features – it's the one that fits you best.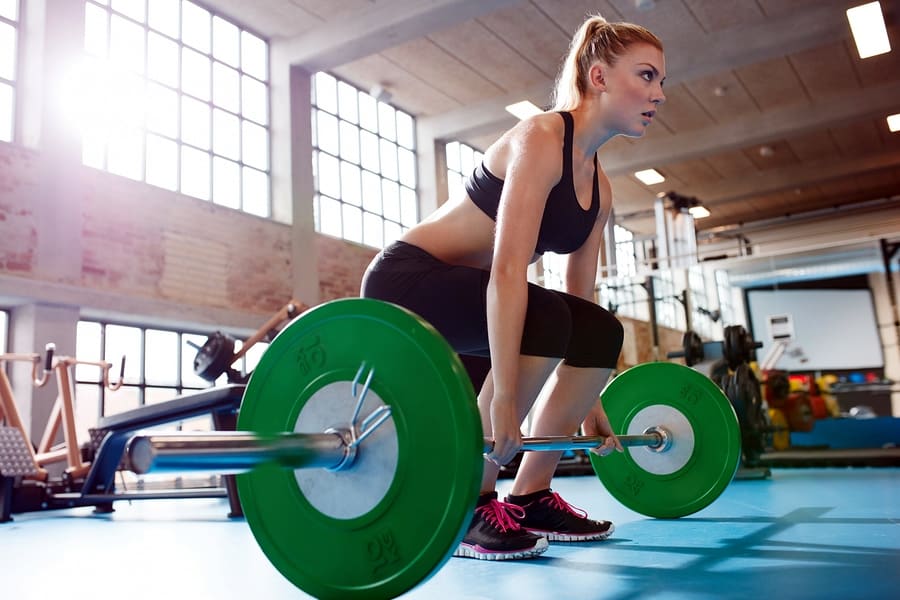 Working With Wearables: Are They Necessary For the Best Fitness Apps?
Before you start sorting through the thousands of fitness apps out there, you must first ask yourself a question: do you want to buy a wearable? If the answer is yes, your fitness apps of choice will vary dramatically depending on which wearable you choose.
If you decide to rock a Fitbit, you're likely going to be relying on their app and ecosystem. Likewise, if you choose to go the Garmin route, you'll want to use apps that take advantage of their specific features. If you already have a Smartwatch – like a Moto 360 or an Apple Watch – that likely narrows it down, too.
If you aren't planning on using a wearable at all, then your choices are both more and less limited. While, on one hand, you won't have to worry about finding a device that's compatible with specific apps, you will also lose out on a considerable amount of functionality.
The explosion of fitness apps can largely be traced back to step trackers that can monitor how much you're running around (and therefore figure out how much you need to be eating, or how much more you need to be getting out of your chair and moving). But if that functionality isn't important to you, there are plenty of apps out there that don't rely on trackers.
The Best Fitness Apps (That Require a Wearable)
Fitbit App
Even if we weren't talking about trackers, the Fitbit app would easily find its way to this list. As one of the most full-featured, user-friendly fitness apps available, it's one of the best fitness apps on the market.
At its heart, the Fitbit app is simply an excellent tracker. It can track your steps, your workouts, your sleep cycles, and even what food you are eating. While none of these features are particularly unique, what sets the Fitbit app apart is how user-friendly the whole experience is. While other apps might have more features, or provide added levels of customization, the Fitbit app earns points for being basically perfect right out of the box.
There's no fiddling around you have to do with it to get it to work – it just does. Combine that with a beautiful UI and you have the app that all other fitness apps are judged against. The Fitbit app also has a handful of social features that make competition between friends ridiculously easy.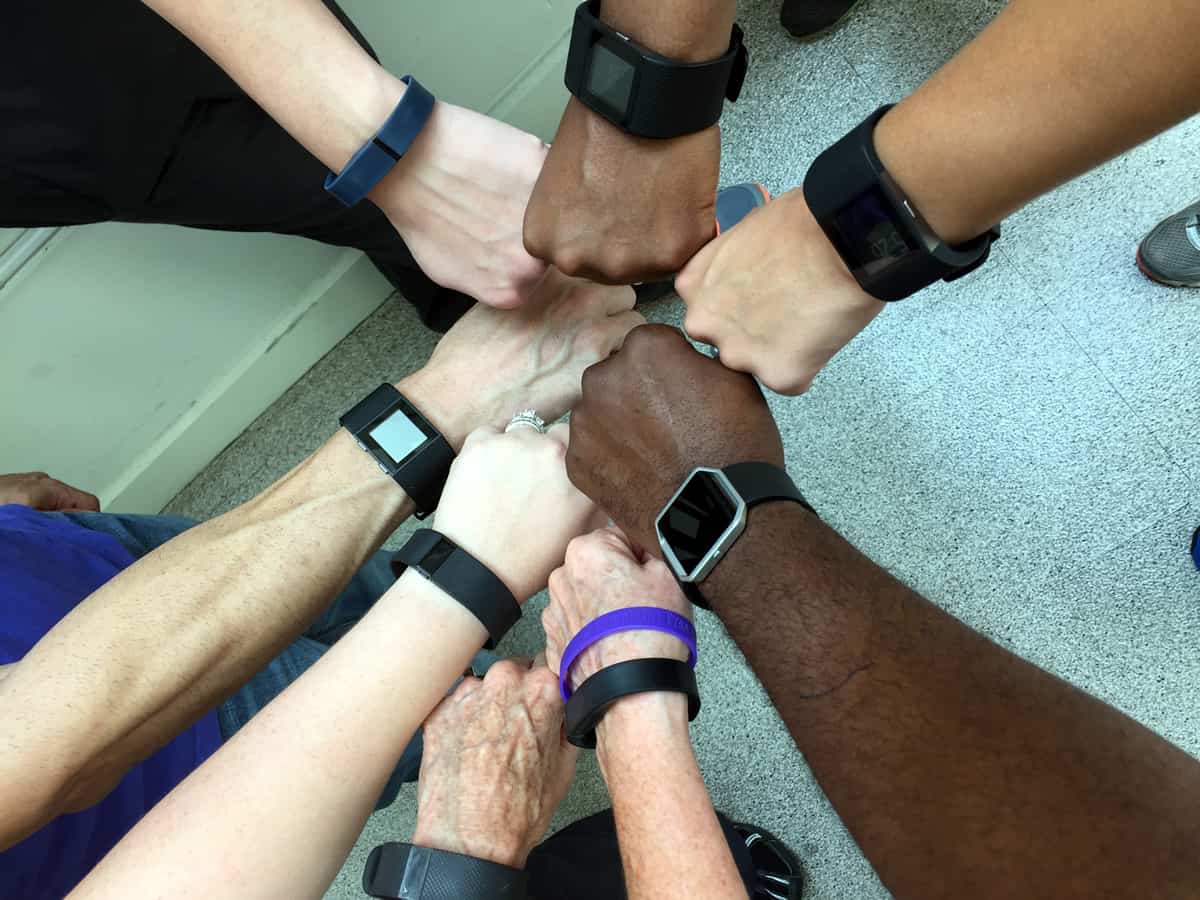 MyFitnessPal
Don't have a Fitbit, smartwatch, or tracker, but still want in on all the functionality that the Fitbit app provides? MyFitnessPal has you covered.
While it the UI isn't as slick, MyFitnessPal is generally considered to be one of the best fitness apps available for either iOS or Android (though it has a bit more of a learning curve). Just like the Fitbit app, MyFitnessPal allows you to track both exercise and food. In fact, the food tracking is considered one of the most accurate available, leading many personal trainers to recommend it to their clients.
Unlike the Fitbit app, you don't necessarily need a tracker to use the app. While having a tracker is certainly a necessity for any serious fitness geek, MyFitnessPal allows you to enter exercise manually – meaning that even without a tracker, it can be useful to log progress.
If you'd like the step-counting capability, but a wearable isn't in your budget, you can set MyFitnessPal to track your activity based on your smartphone's built-in motion tracker. Of course, this means your phone must be on your person at all times, which may not be possible for everyone. These options might not be as accurate as wearables in terms of calorie burn, but it does give you a bit more flexibility.
MyFitnessPal works with a number of popular trackers, as well, which is great if you're the sort of person that likes hopping on whatever new wearable comes out, regardless of who makes it. It doesn't matter if you're sporting something made by Garmin, Fitbit, or even Pebble (RIP) – MyFitnessPal works with them all.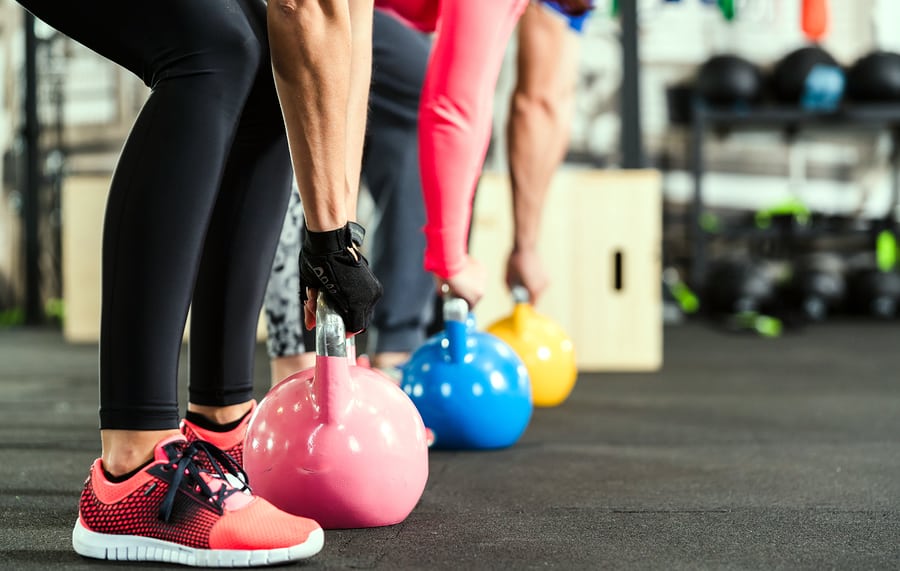 The Best Fitness Apps (That Don't Require a Wearable)
FIT Radio
Music is a requirement for working out. If you don't have tunes, you're not going to be able to get into it. There's only one problem with that: finding music that fits your workout can be a little tricky. If you're really going at it and trying to beat your best time on the treadmill (or the track), it might be hard for you to find a song that can keep rhythm with your pace. Likewise, if you're just trying to go for a long walk, something too fast might kill your mood.
So, what can you do about this?
FIT Radio answers that question by doing all the hard work for you. With FIT Radio, you can select a ready-made DJ mix that sticks with a certain BPM. That way, your music stays at the rhythm that's right for your workout. Likewise, it isn't just one genre of music: FIT Radio provides 25 different stations, so you have many, many different options to choose from.
If you are tired of listening to the same Pandora station or workout playlist over and over again, it might be time to give FIT Radio a try.
Fitstar
Working out can be hard – often because no one ever really knows where to start. Do you lift? Should you do yoga? What about running – should you jog first? While the best answer might be to just get out there and move your body, some people need a little more guidance.
Fitstar provides that by offering up a handful of customizable routines based on your fitness level. When you start off with the app, you'll go through a series of basic exercises and you can tell it which ones were too tough, too easy, or just right for you. After you run through it, Fitstar will create a customized workout.
To help you along with your workouts, there's also an upbeat trainer that coaches you through most of the exercises, which is helpful if you need a little extra boost.
DownDog
If heavy lifting or running isn't for you, yoga might be just what you're looking for. While it isn't as high-impact as other forms of physical fitness, the strength (and flexibility!) needed to hold some yoga poses is quite demanding. Yet, there are plenty of ways to start that won't prevent a beginner from jumping in.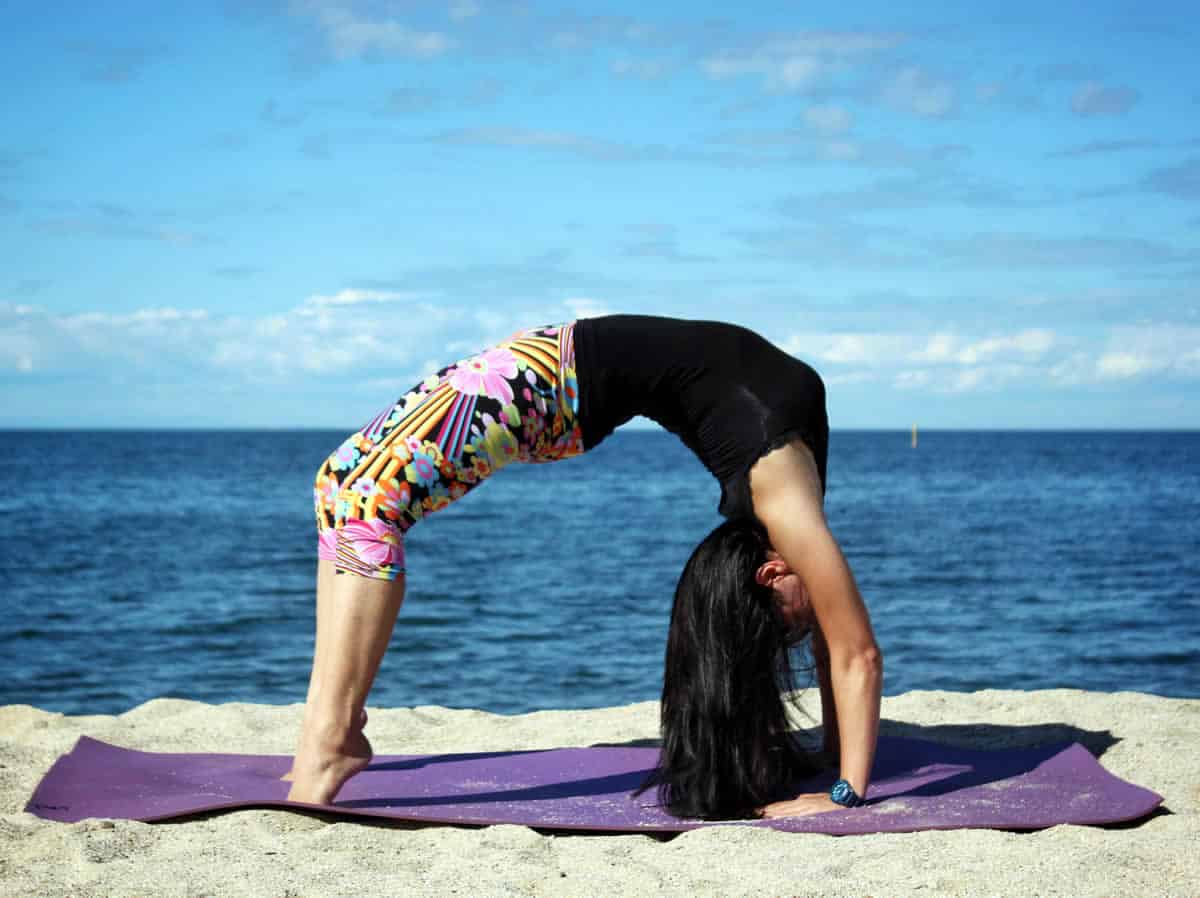 DownDog helps streamline the entire process by creating a yoga sequence for you to follow based on your skill level (and how much time you have). If you're new to this whole yoga thing, but you only have 30 minutes at lunch, DownDog can create a session that'll fit you perfectly. Likewise, if "Crow Pose" is your idea of an easy warm up, you can create a session that's much harder (and much more attuned to your personal goals).
It's even possible to adjust your pace, which is great if you're newer and might need some breaks resting in Child's Pose, but also if you want to quickly burn through as many poses as you can in one sitting.
Pokémon GO
Let's face it: gamification is king. For many of us, the idea of getting up off the couch (or out of our office chairs) and going outside for a jog at noon was… well, let's just say less than desirable. When you add Pokémon into the mix, however, everything changes – now it isn't a matter of if, just when (and how long).
While Pokémon GO was hardly the first game to add gamification (many of the other apps on this list do it as well), it's one of the few that truly weaves the "game" part deep enough to really get non-fitness buffs interested. While the hype from the game's launch has died down quite a bit, the developers are still adding new features – including ones that incentivize additional time spent walking around outside.
Sure, some might laugh at Pokémon GO being included on a list of the best fitness apps, but its simple UI, easy to grasp concept, and built-in incentive system keeps you moving and that seals the deal for us.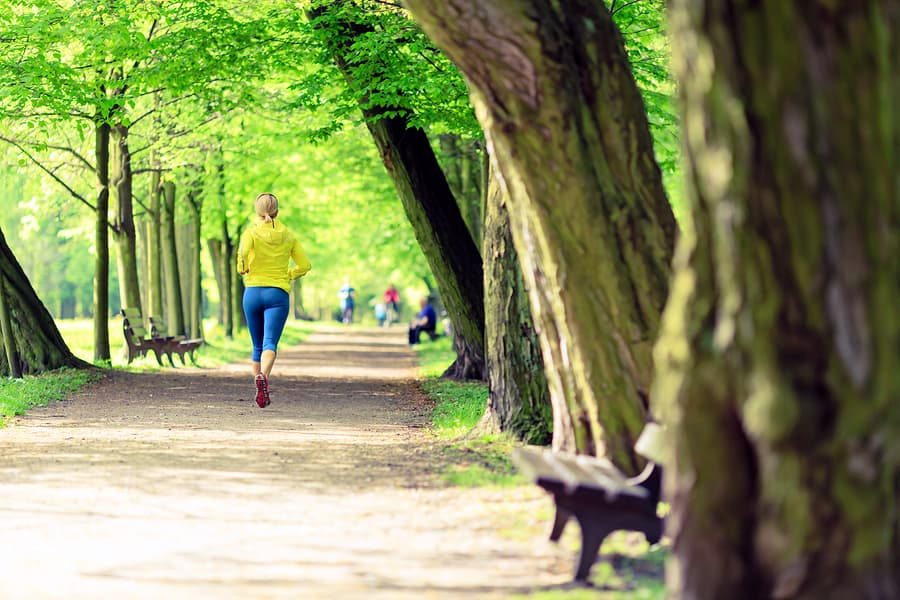 The Best Fitness App is the One That Works For You
At the end of the day, the best fitness app for you might not be the one with the fanciest UI, or the coolest concept – it's going to be the one that gets you up and moving. If that means rigorously tracking your activity and calories, then so be it. But if it just means catching Pokémon or doing some yoga in the afternoon, that's fine too.
What are your favorite fitness apps from 2016? Let us know by tweeting us @Protoio!
Proto.io lets anyone build mobile app prototypes that feel real. No coding or design skills required. Bring your ideas to life quickly! Sign up for a free 15-day trial of Proto.io today and get started on your next mobile app design.