Yes, we know that designers don't have all the time in the world to scour the Web for beautifully designed apps to inspire your next project. Design inspiration is important but so are productivity and billable hours. Communities such as Dribbble and UI Movement are fantastic platforms for designers to showcase their work but not all designers do so. In fact, many aren't at liberty to publish the designs that they've created for clients and you would have to browse through the app stores so as to get a chance to appreciate them. Here's a quick fix for you: visit our blog at Proto.io for regular doses of design inspiration. We curate a list of 10 beautifully designed and recently released mobile apps every month. In no particular order, here they are:
Tastemade isn't just a recipe app, although the content pretty much focuses on food. It's also a video network built for the mobile generation. The community of Tastemakers expresses a passion for food and travel through shows cover a wide range of topics from vegan cooking to searching for the best sources for classic ingredients around the globe. This beautifully designed app is not only packed full of tasty recipes and some of the most interesting food-related content in the world, it's also a pleasure to use. With a classy color palette and good navigational layout, it's clear that the app was designed with the mobile user in mind.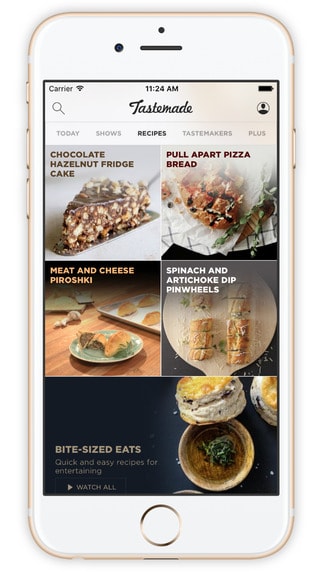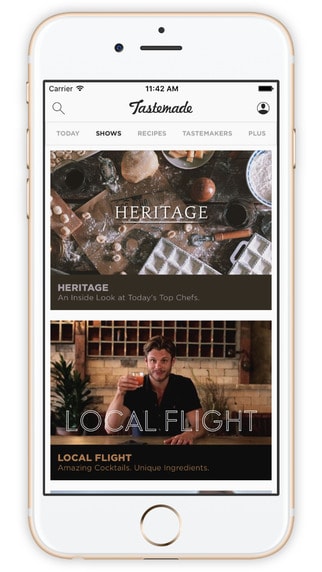 Get Tastemade on iOS.
IMDb is the most comprehensive database for movies that ever exists but its website and app can be a little overwhelming to use due to the massive amount of content available. Cinematics is a movie guide for Android that could very well cut it as a good alternative to IMDb. The beautifully designed app follows Material Design guidelines pretty closely. Unlike many movie apps that tend to favor a dark background and large images with a transparent overlay, Cinematics opts for a white background and clear layout. This makes the content very readable which is a blessing when it comes to apps with a good amount of text. The result is a well-structured, clean and pleasant UI – a good example of a beautifully designed app that opts for simplicity.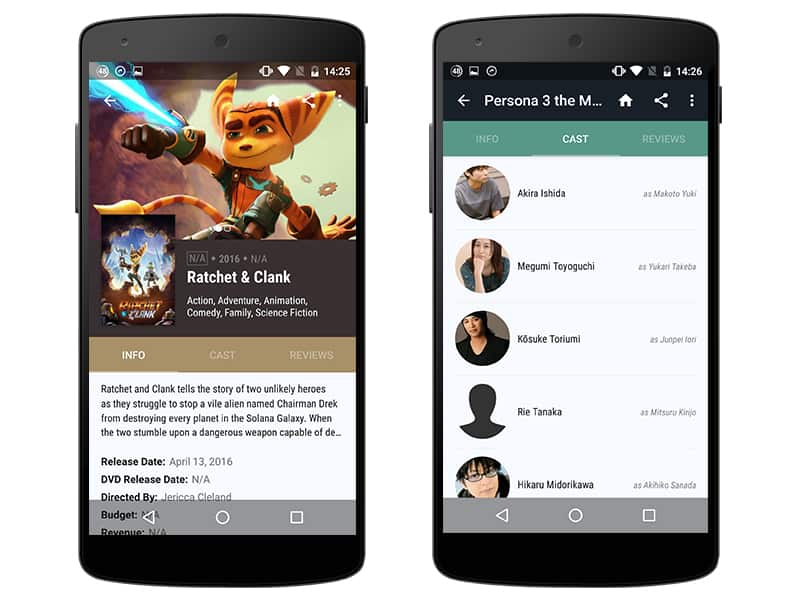 Get Cinematics: The Movie Guide on Android.
Bursting with new innovative business ideas? What better way to validate your ideas than to share them with a community of people who are interested in new ideas? Flare is the app for aspiring entrepreneurs and investors. Discover and support great ideas with this beautifully designed app that allows users to add their own ideas and follow ideas that they like. Ideas that didn't get enough support are removed after 24 hours. The app is simple and makes very good use of white space in its clean and easy to use UI.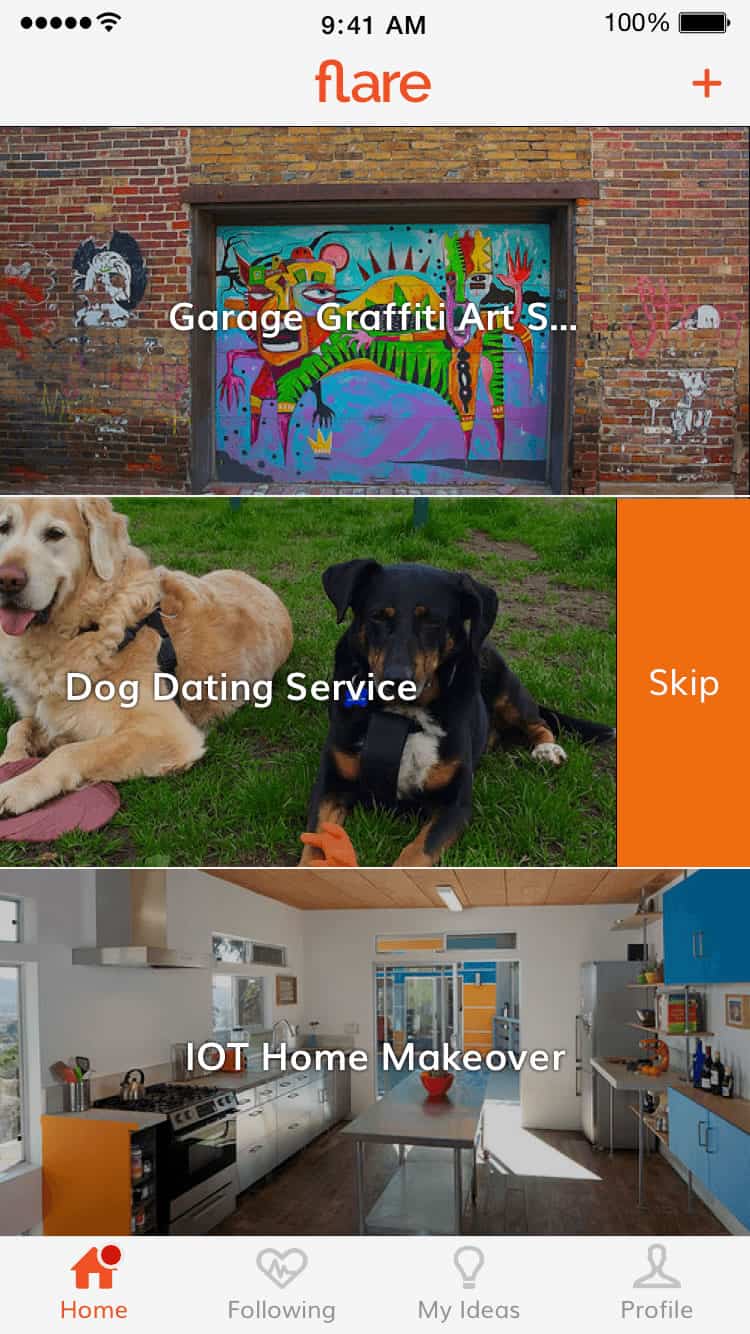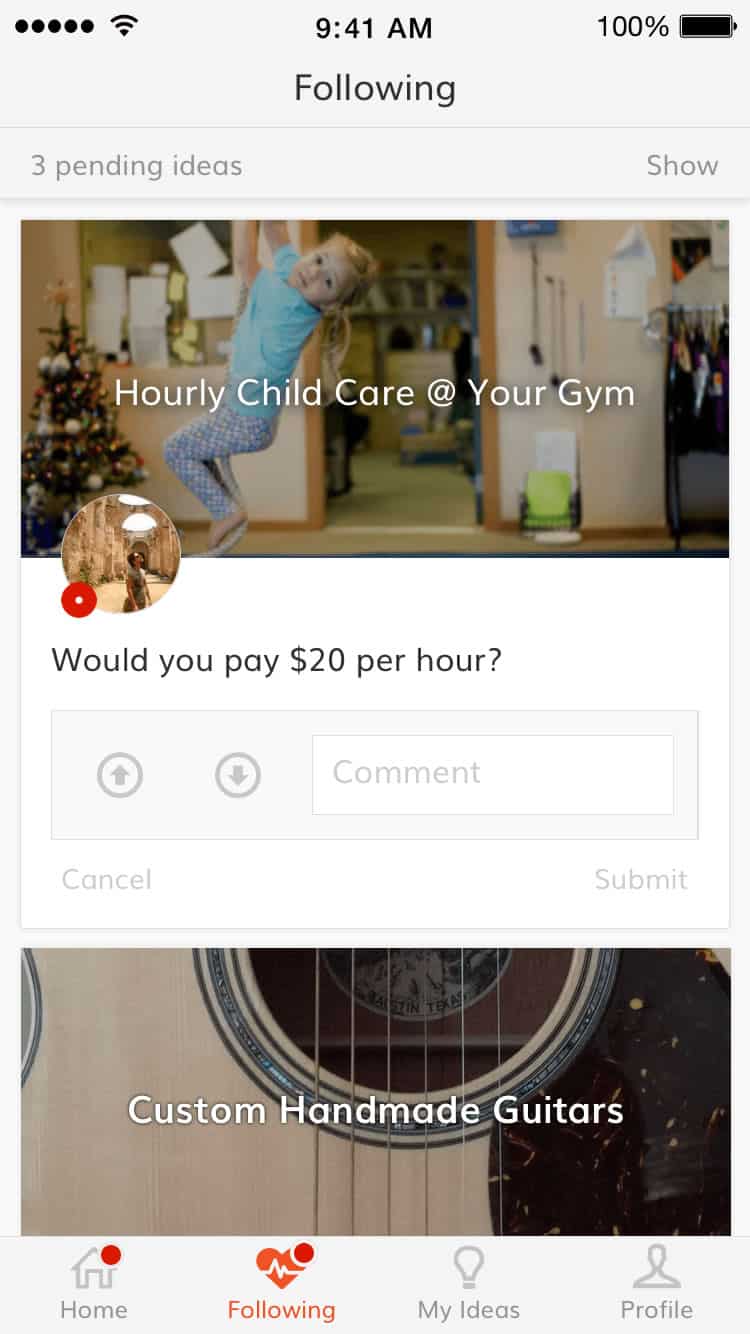 Get Flare on iOS.
Ever so often, I come across mobile apps with designs that deviate from the usual app UI design and that I find very charming. Somme 100 is one of those apps. It bears a stronger resemblance to an old book or a vintage magazine. This beautifully designed app is like a history class without the boring textbooks. It brings to life the events surrounding the Battle of Somme, which was the bloodiest battle of World War I. Incorporating historical images, maps, and videos, the app represents a new means of teaching history for the mobile generation. The worn-out parchment paper look and vintage feel of the app is a fantastic touch to the overall design.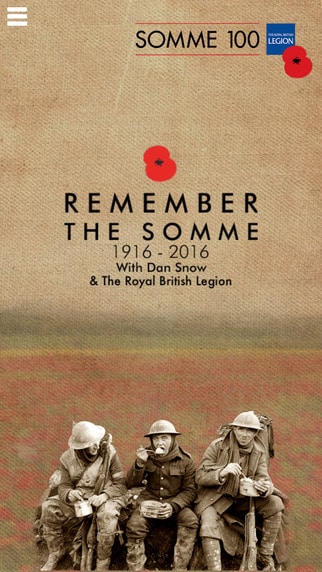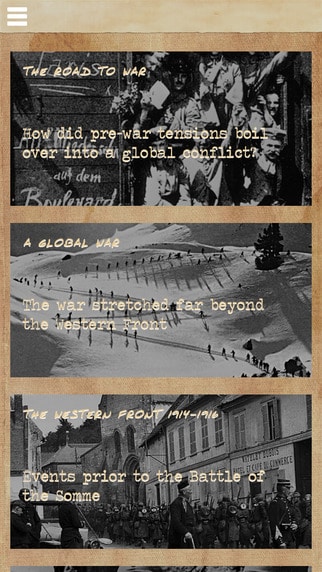 Get Somme 100 on iOS.
Can't get enough of Monument Valley? Fret not, you're not alone. The staggering success of the mesmerising game by ustwo has undoubtedly raised the bar for mobile game UI design. Also, it's no surprise that many look upon it as the role model for the new generation of mobile games. Dream Machine is a beautifully designed app that is pretty similar to Monument Valley in terms of design and gameplay. Nonetheless, it has its own charm. With hand-crafted illustrations, 3D puzzles and optical illusions, this game will capture your attention for a long time. The design of the different levels is well suited to the game's context of a cold, inhumane factory in which the player is trapped. It has an industrial and mechanical feel to it, thanks to the amazing color palette and gradients.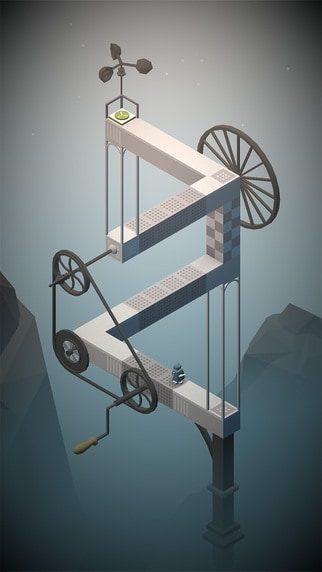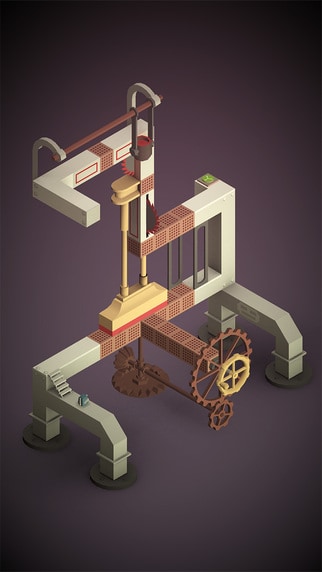 Get Dream Machine on iOS.
With so many news reader apps out there, why would we need another one? Blendle stands out strikingly from the rest due to its novel approach to media consumption and support for quality journalism. Instead of dealing with separate paywalls and subscriptions to different newspapers and magazines, Blendle brings them all into one beautifully designed app with an interesting new concept of micropayment. That is, you pay a small amount for articles published by your preferred media outlets that you truly want to read. And it's ad-free. The app has been designed for optimal readability, with a perfect combination of colors, typefaces and layout. It really is a pleasure to read the news with Blendle and I'm curious to see how their approach can change the face of journalism in our digital era.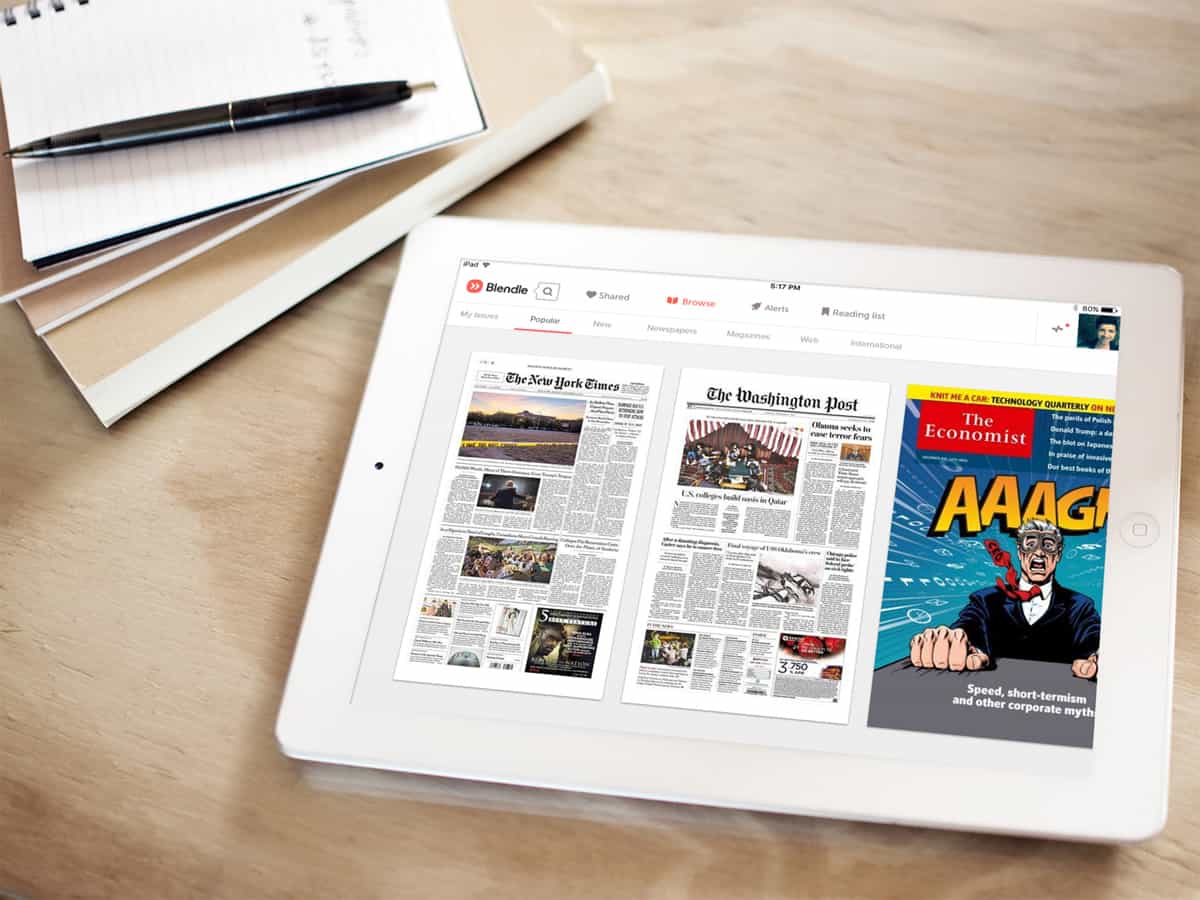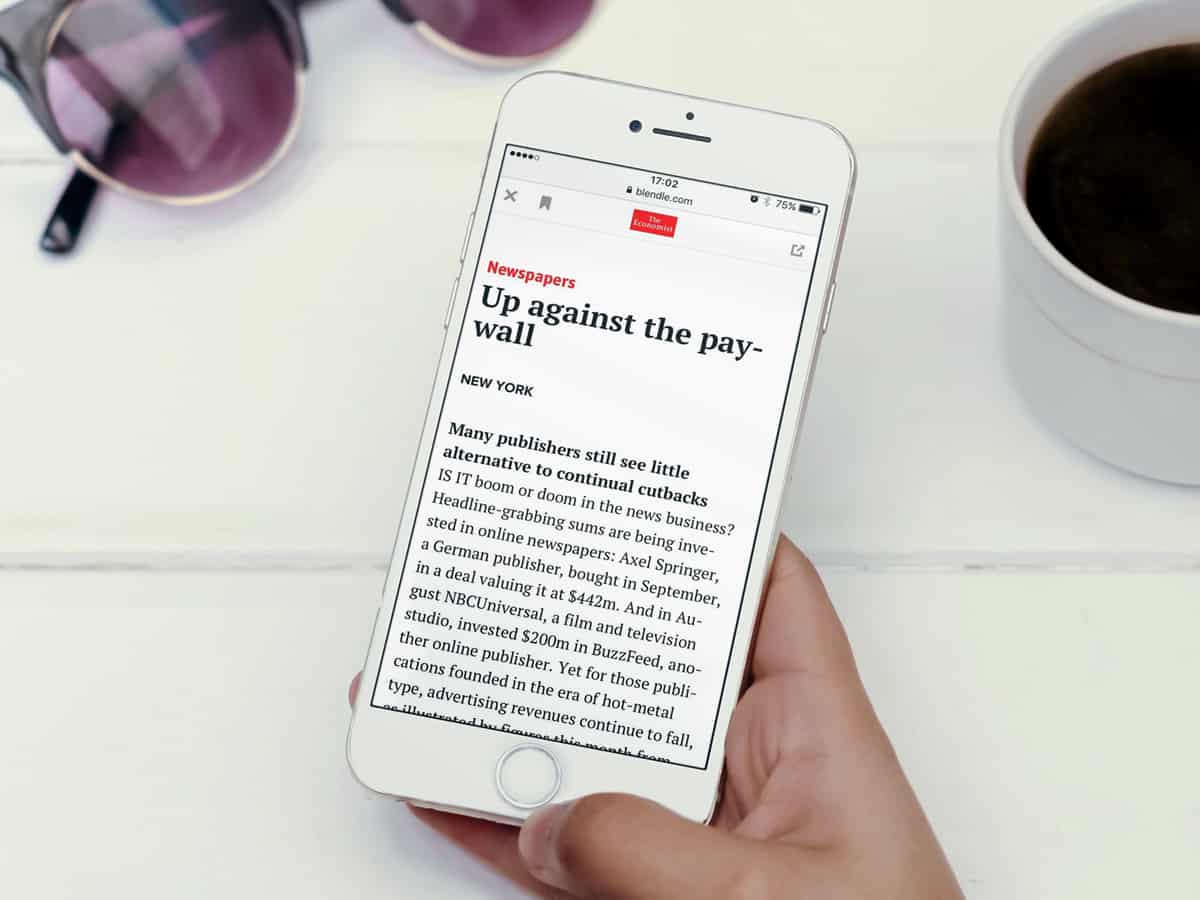 Tired of sending multiple messages to various friends asking where they are and what they're up to? IS is a beautifully designed app to easily connect to and meet up with your friends based on location. With a mere press of a button, users can share their real-time location with selected people within their social circles. It's an app that takes user privacy very seriously by offering full control over when and who to share with. Through the app, you can also share images of your current activities, chat with your friends and let them know where you're headed next. The UI is simple, easy to use, and makes its mark by providing a seamless user experience.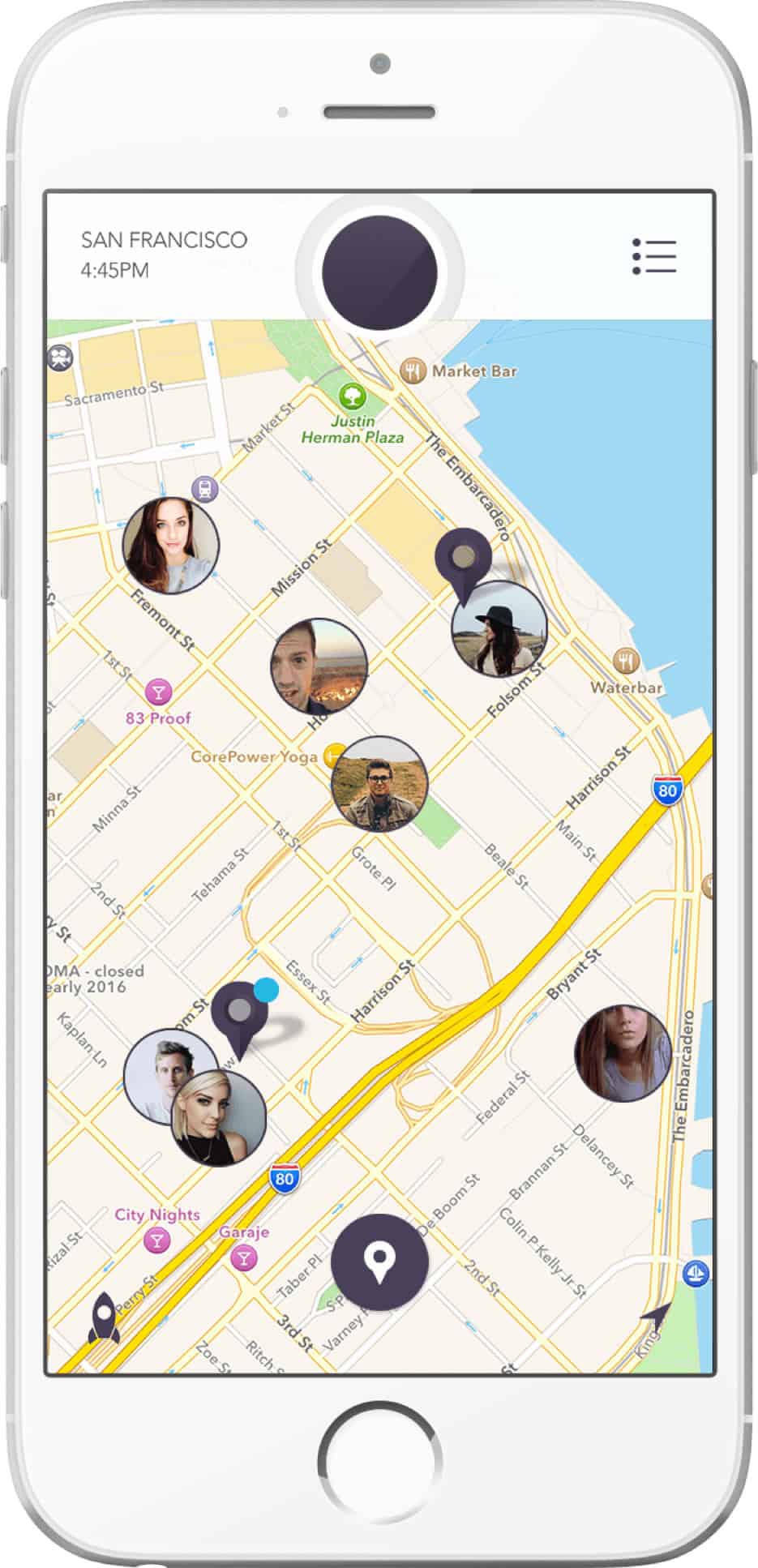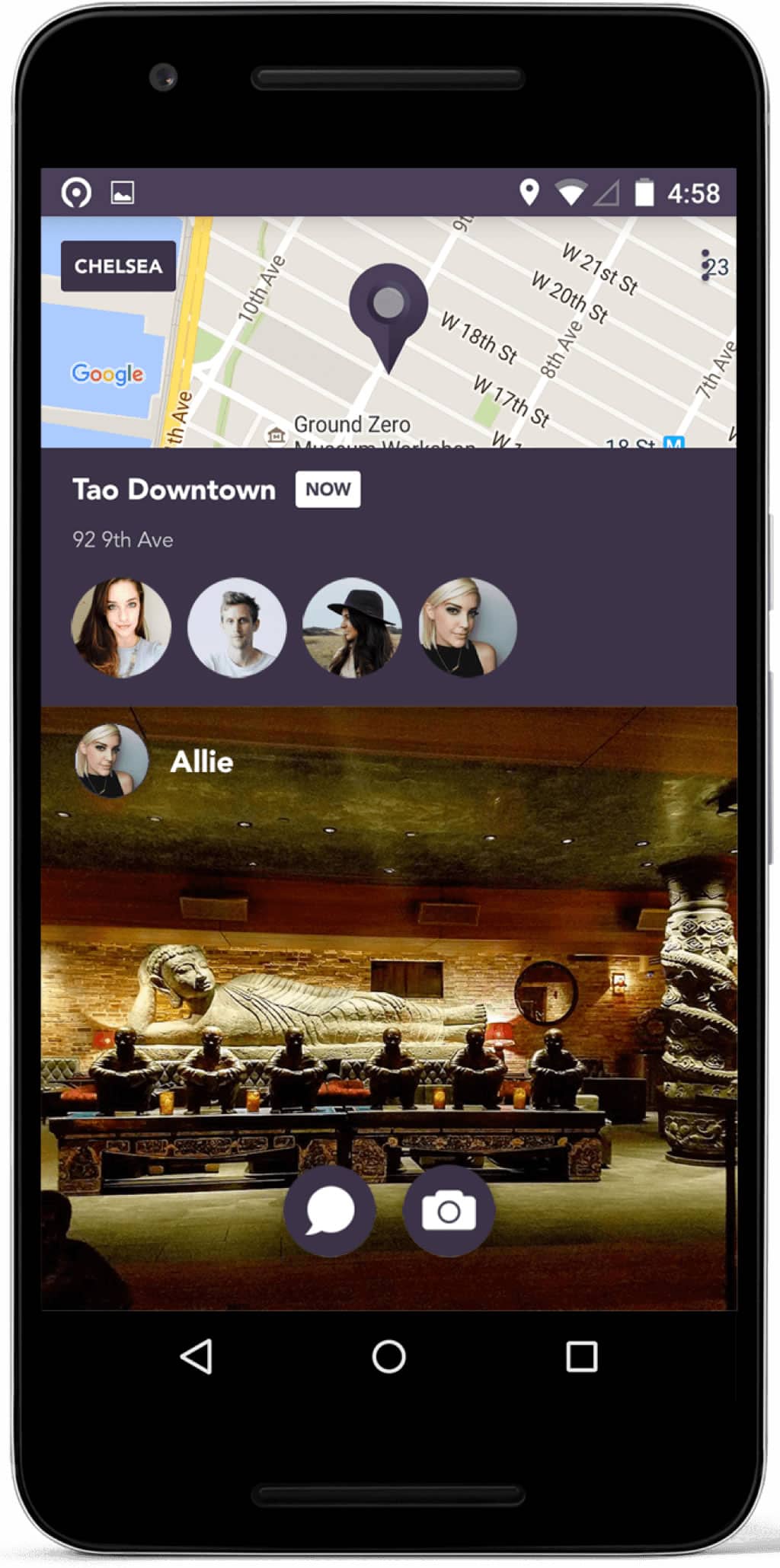 Do you love the rush and thrill of listening to live music but can't stand the boisterous crowds at concerts? Or maybe you just love concerts but it's not every day that you'll be attending one. Boom is a beautifully designed app that offers a virtual surround sound experience, essentially transporting you to the front stage of a gig featuring your favorite artists. With Handcrafted Equalizer Presets and 3D Surround Sound, Boom guarantees that you'll never settle for the default audio experience offered by the iPhone, especially if you prefer the sound of live music over recorded tracks. For me, it's a great way to imagine attending live concerts with some of my favorite Blues artists who have long since retired or departed from our material world.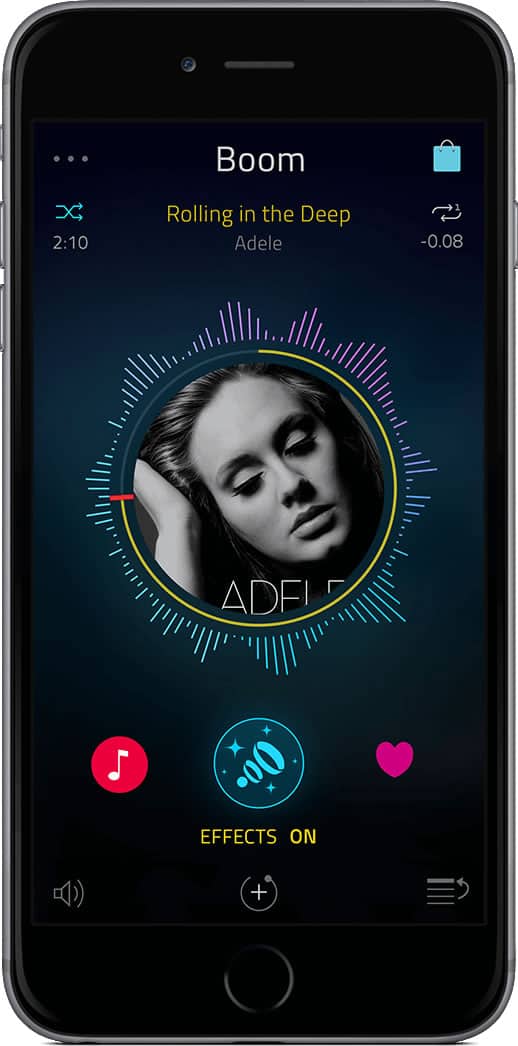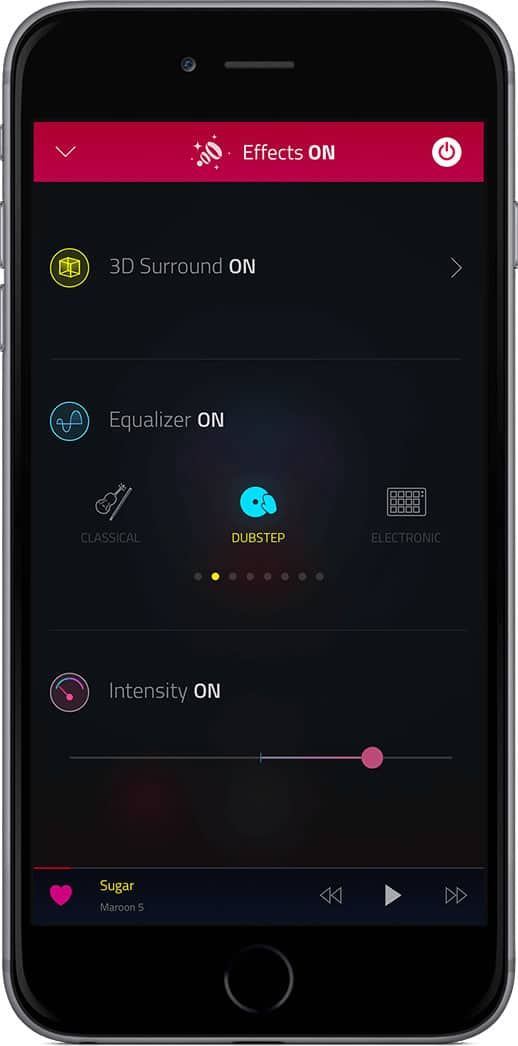 Get Boom on iOS.
These days, you don't have to be professionally trained or a master of at least one instrument to become a music artist. Not with the power of music making that can now be found in our pockets. To purists, technology might just be the bane to the continuity of quality music. However, apps like Auxy Music Studio provides a means for anyone to explore their creative side through music making. Besides, it's great, harmless fun. This beautifully designed app by Auxy rises above the others due to its smart and simple design that makes it super easy and enjoyable to create songs. And what's more, behind its apparent simplicity are extensive features and a powerful sound engine.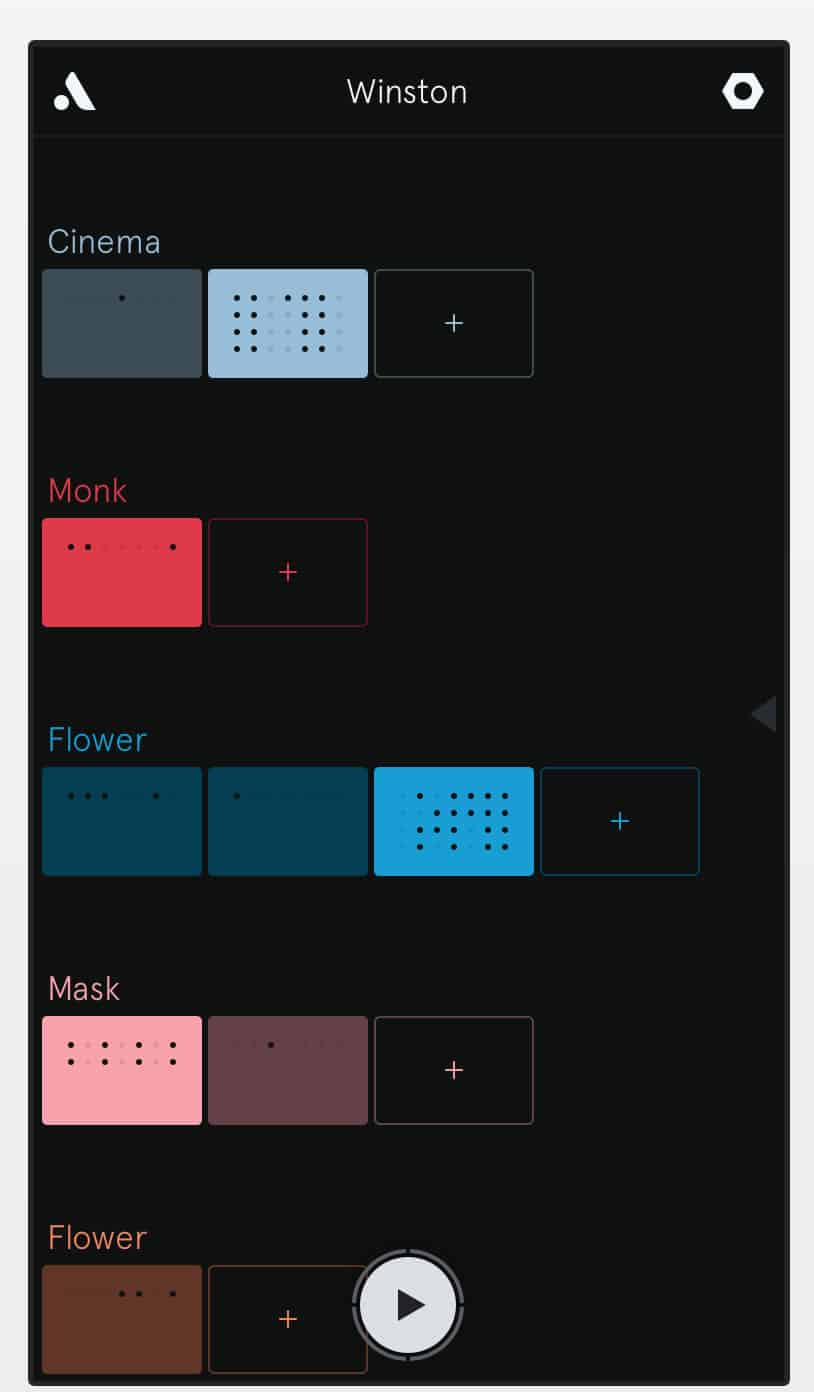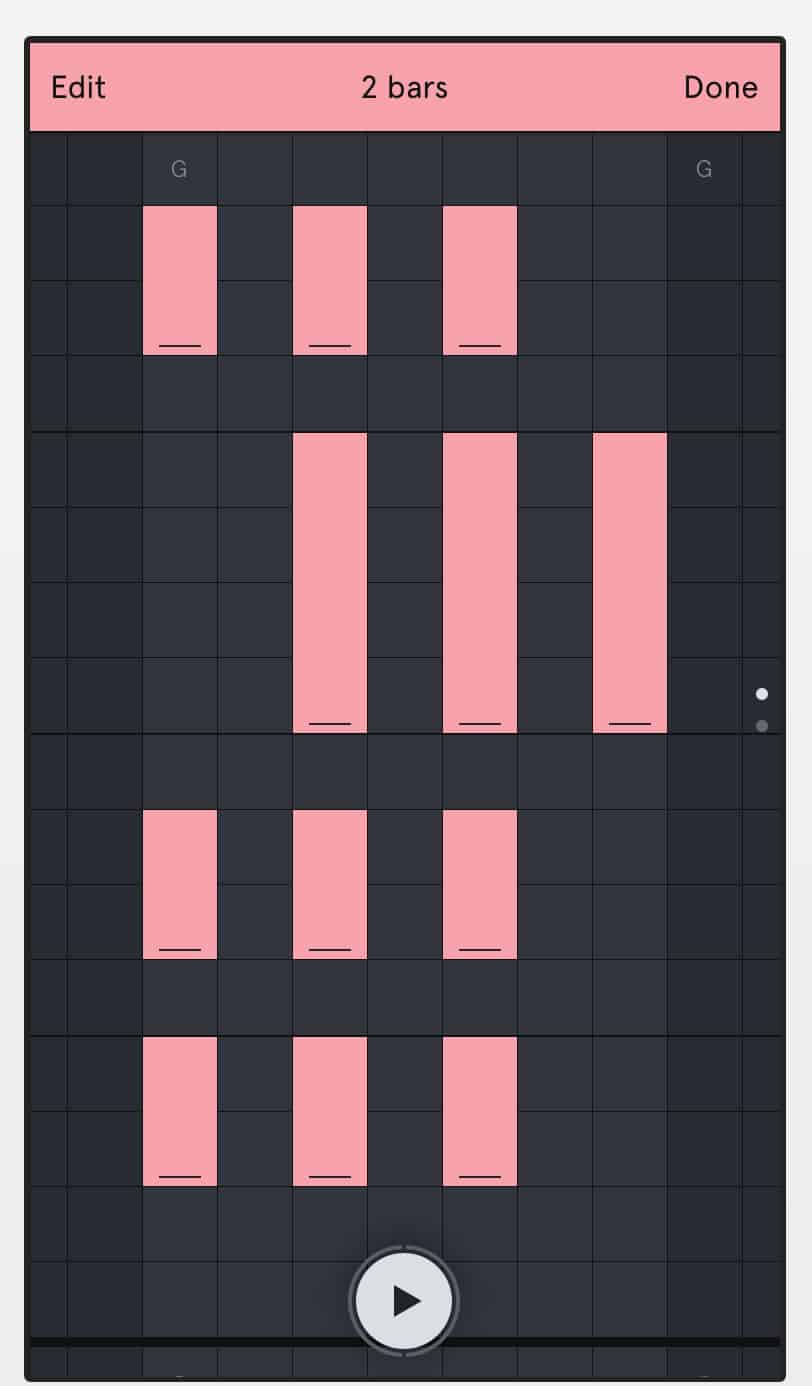 Get Auxy Music Studio on iOS.
Some of you might already know Noisli from the extensive press coverage it has received from major news outlets (and in case you don't, you should check it out now). The popular background noise and color generator that aims to improve your productivity and stress levels is now available for both iOS and Android users. To help you focus or relax, Noisli plays high-quality sounds that you often hear in our natural and man-made surroundings, like the sound of waves gently crashing against the shore or the lively yet distant chatter of patrons at a local coffee shop. The beautifully designed app is simple and elegant, made for ease of use and achieves its purpose quite effectively. It also reminds us that for some cases, an eye for delectable colors and minimalistic custom icons are all it takes to create a gorgeous mobile app UI.