We don't usually look at household products as beautiful or well-designed. So long as they're there and they work as they should, we usually dismiss them as inconspicuous components that comprise the backdrop of any regular household. However, these 10 exquisite designer household products go a long way to prove to us that your everyday household appliances and accessories do not need to be dull and lackluster.
As someone who dedicates at least 10 minutes every morning to squeezing fresh orange juice, I feel slightly bummed that I don't have a Juicy Salif to complete this task in style. Sporting a sleek, minimalistic and futuristic design, it doesn't take up much space, blends in well with any modern kitchen and apparently, does the job well. It is Philippe Starck, after all.
Also, it would've been delightful having friends ask, "What's that handicapped AT-AT doing in your kitchen?"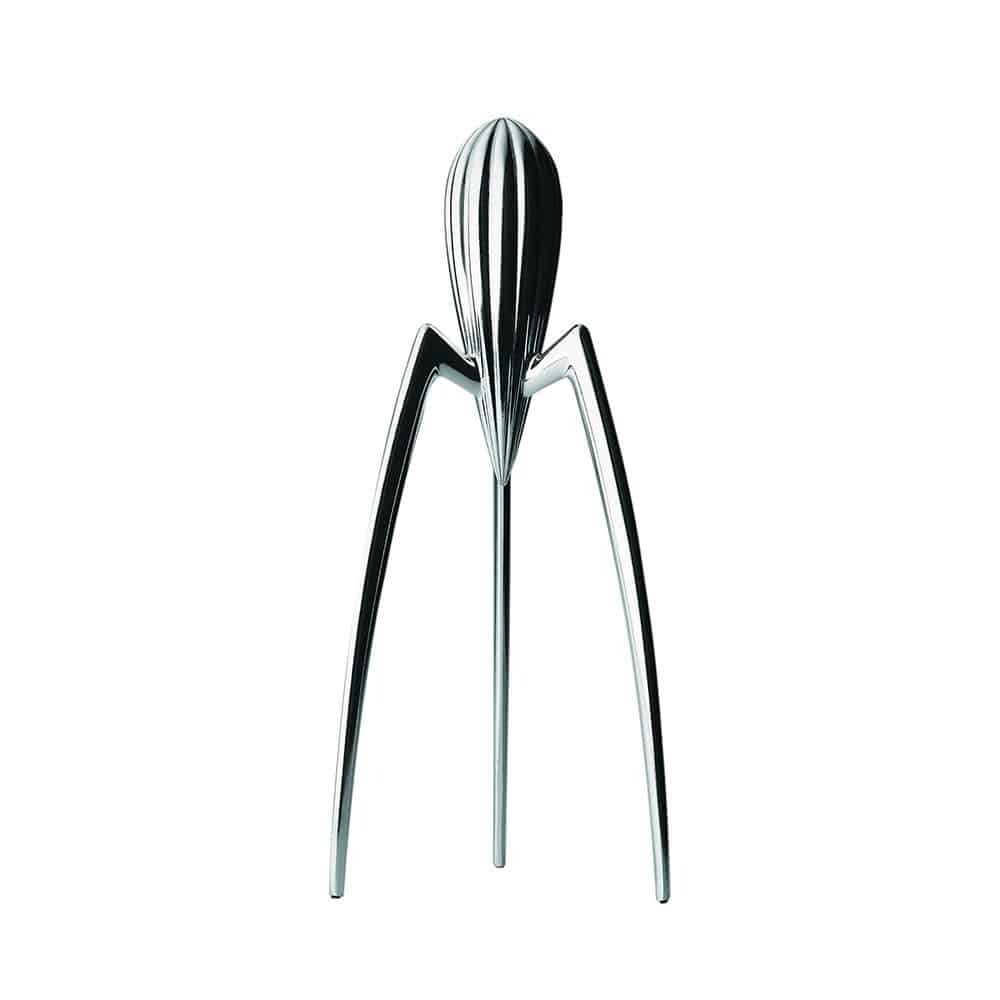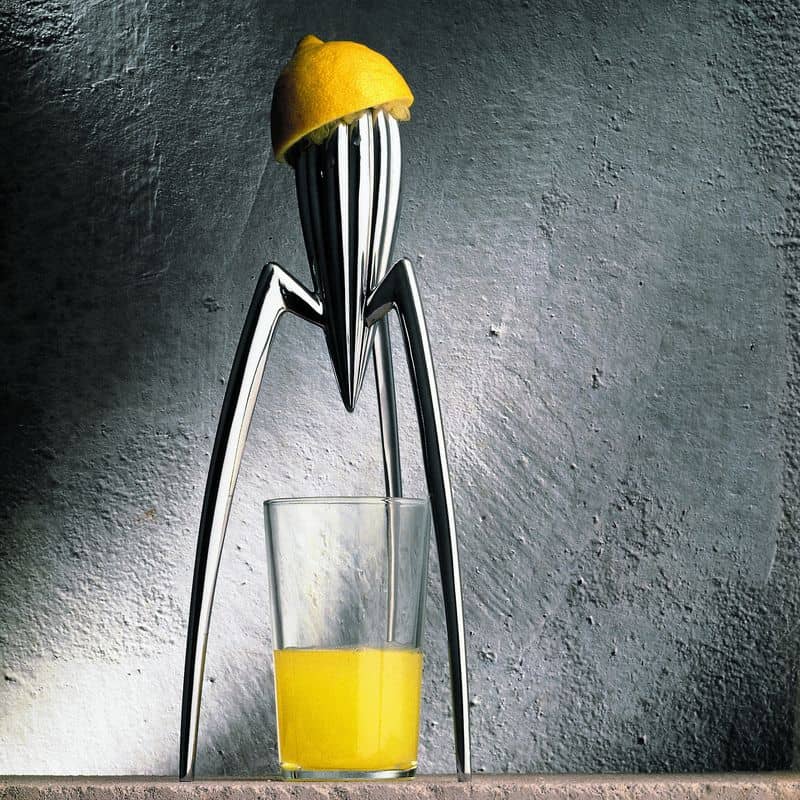 Images from Amara and Retro Whirl
I once had a vacuum cleaner that bore an uncanny resemblance to R2D2. As adorable as it was, it didn't function that well and I'd trade it off anytime for one of these Dyson Cinetic vacuum cleaners. It's quite possible that Dyson products sit at the pinnacle when it comes to the graceful coalescence of form and function.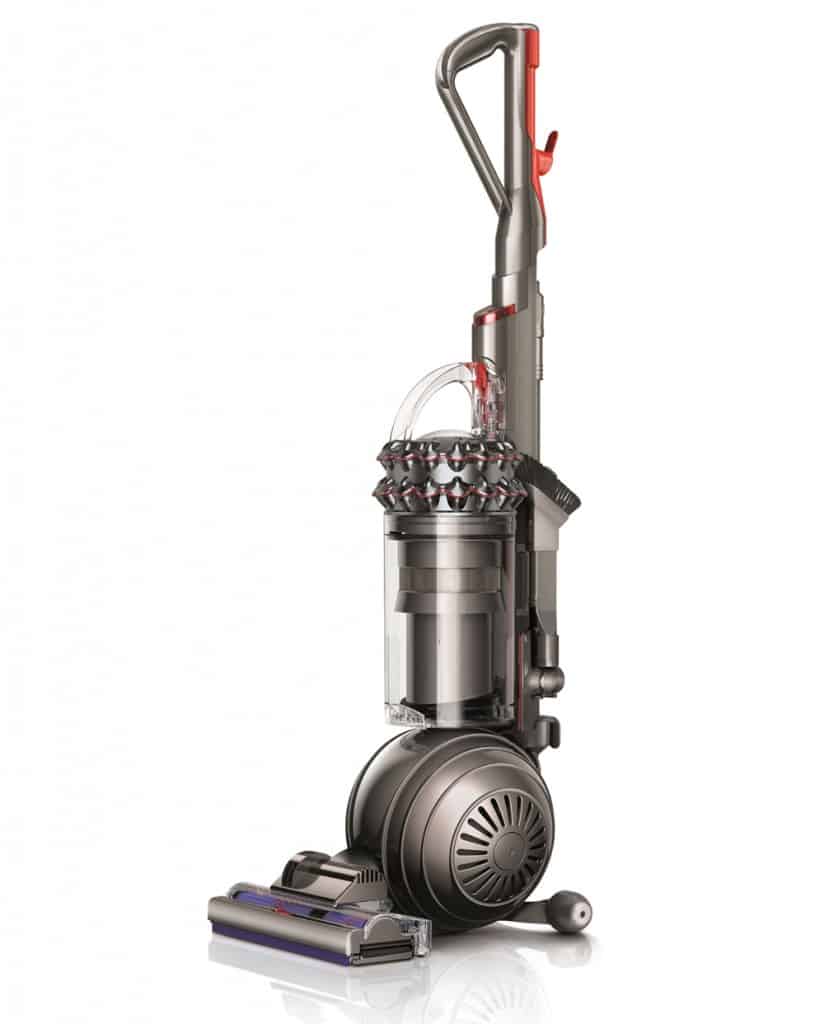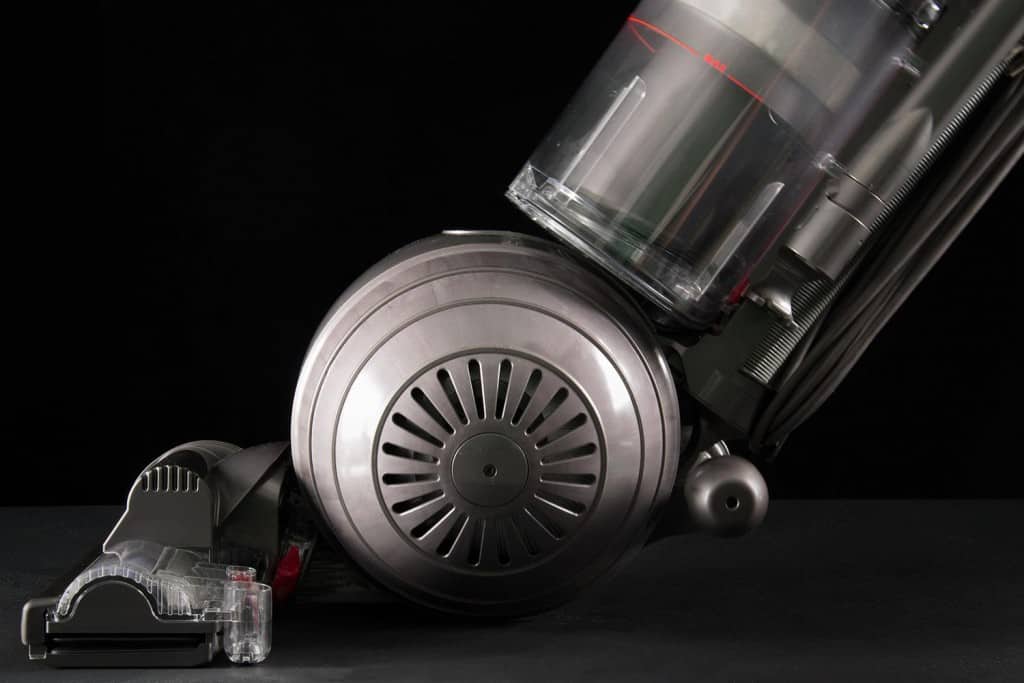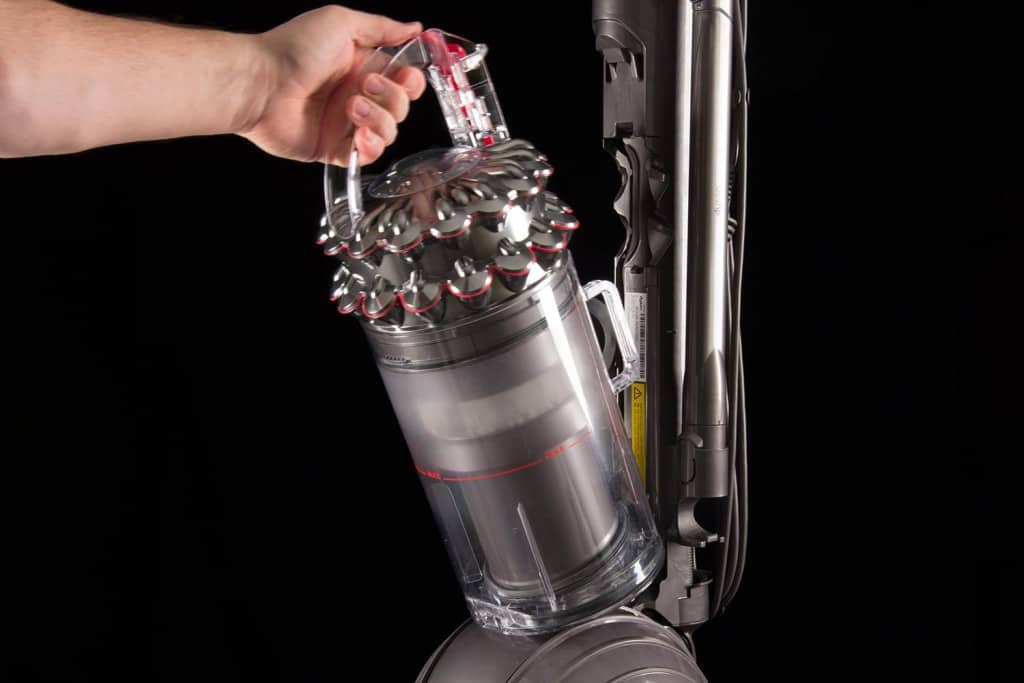 Images from Expert Reviews and Digital Trends
Dynamic in form and commanding of attention, the Plumen light bulb is the first designer low-energy light bulb. This acclaimed light bulb has been added to the MOMA's permanent collection. Due to its novel shape, the shadows cast by the light change according to the viewpoint of the perceiver. These light bulbs can be used bare as they are or in combination with shades. They add a delightful touch to the ambient, suggesting playfulness, style and artistry.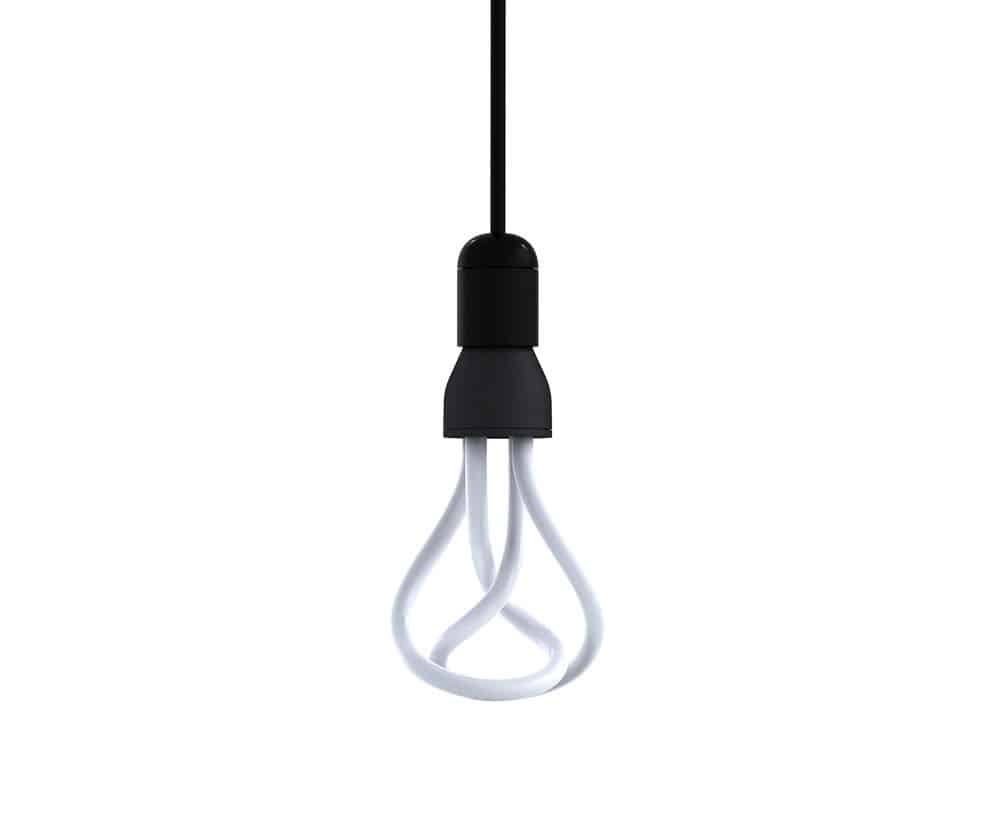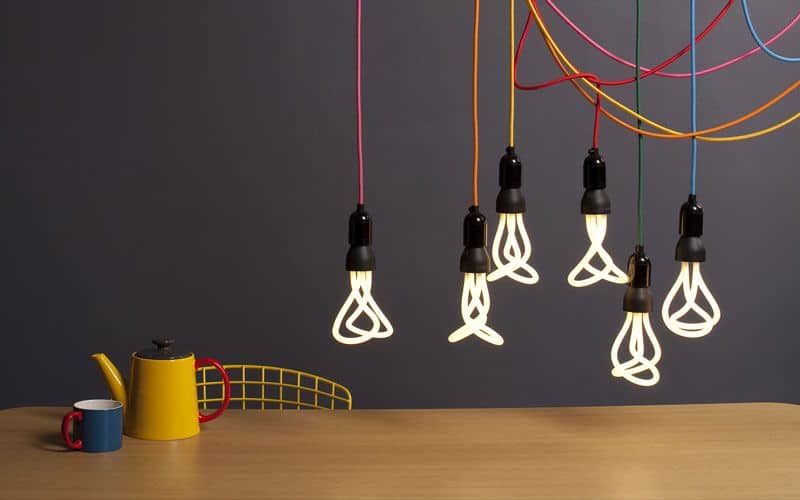 Images from Woont and Samuel Wilkinson
A Kickstarter project still in the course of crowdfunding, the automatic house plant watering tray, Tableau, would be a fantastic addition to any household filled with greens and kept by frequent flyers (or lazy folks). Even for someone like me who has a tendency to over-water my plants, causing their premature demise. Tableau functions without electricity, using a unique irrigation system designed by Pikaplant. The modern, simple and clean style of the Tableau makes it an irresistible product to have and compels you to grow plants just for the sake of having Tableau.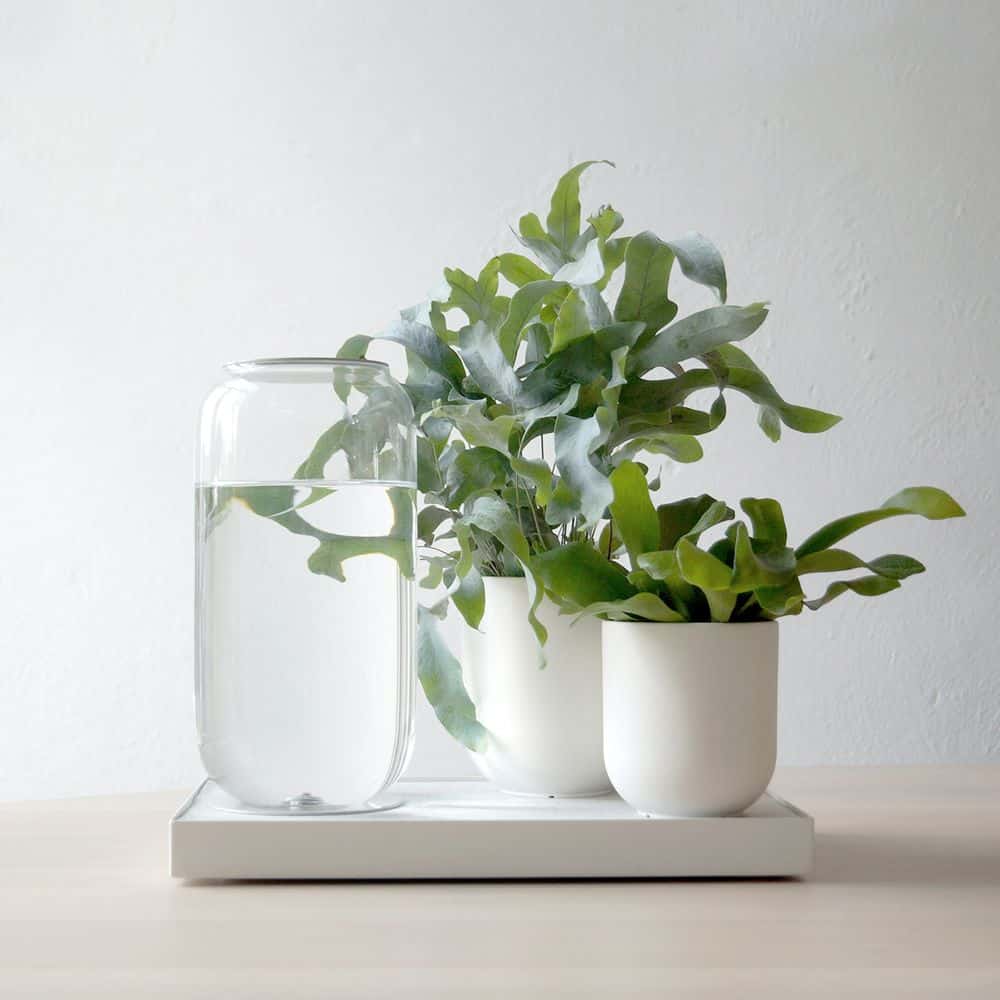 Touted by Fast Company as the trash can that Jonathan Ive could love, it's easy to see that there's nothing not to love about the Swing Bin. Minimal, sleek, simple and functional, the Swing Bin is almost too beautiful for trash. The ultimate magic of the Swing Bin is that there are no screws in place to tilt the lid. It's so precisely designed and balanced such that the lid swings back in place naturally.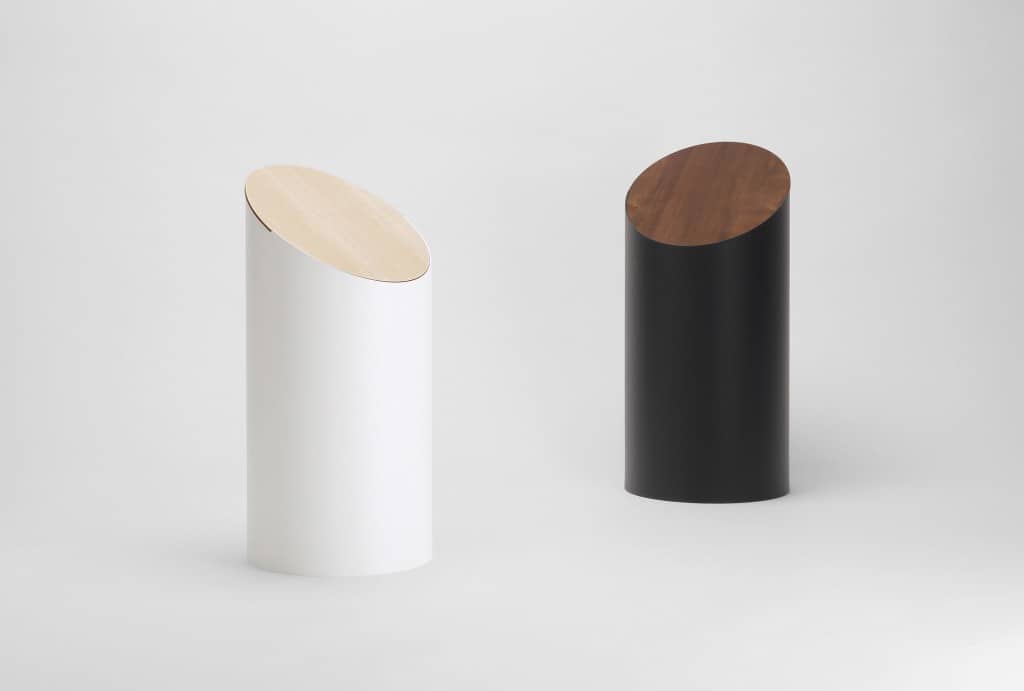 When it comes to household products, the coffee maker has to be featured. Admit it, you've been waiting for it. And for good reason too, given that our coffee-consuming societies have turned the drink into an art form and a cultural practice. The Mono Cafino stands out from most modern coffee makers as it is not only beautifully designed, but also offers the experience of experimentation and chemistry with its bunsen burner lookalike coffee-making pot. I find this an elegant fusion of art and science, encapsulating in its essence what coffee is to our caffeine-powered societies.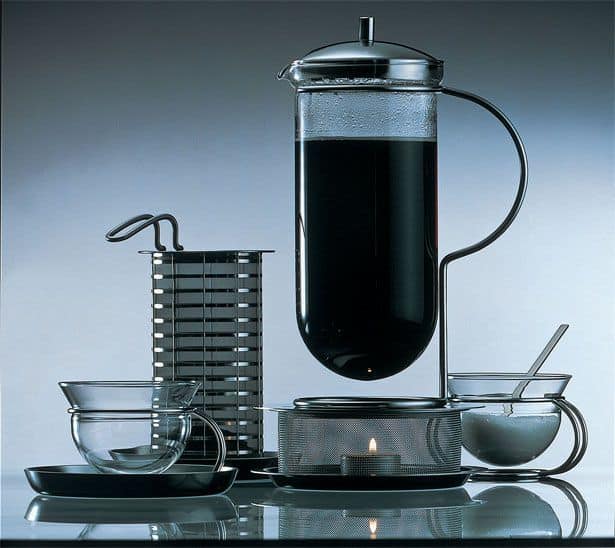 7. Meneghini Cambusa Refrigerator
The first thought that comes to mind when you eyes fall upon La Cambusa? "Wait, that's a fridge?!" Yes, sir, it is. This unique, highly-customizable refrigerator really sets the standards of design for household products, if you'd put the extravagant retail price aside. Made with solid wood and with a luxurious finish, the Cambusa looks more like an adorning piece of furniture you'd find in cosy household rather than an industrial product.

Of all suspended fireplaces (not that there are many), the Babylon, in particular, caught my eye as it is designed to be so invisible and to blend in perfectly with its surroundings. It can be designed in various shapes and sizes, ranging from rectangular to hexagonal, round and square. The burner is suspended by steel cables and fueled by ethanol. Having floating fire simply increases the charm of fireplaces by tenfold.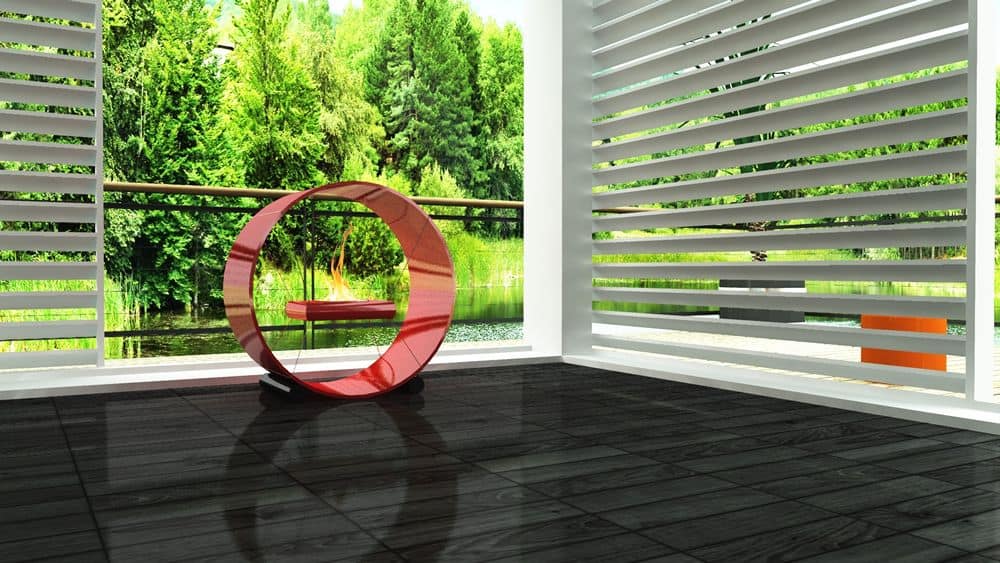 This pair of bottle-shaped salt and pepper grinders are so subtle yet stylish, unlike the usual oblong and bulky grinders commonly found in kitchens. Unsurprisingly, these grinders bear the marks of Scandinavian design. Sleek, minimalistic and very usable, they seem to blend in perfectly with the rest of your kitchenware and at the same time, stand out for their excellent design.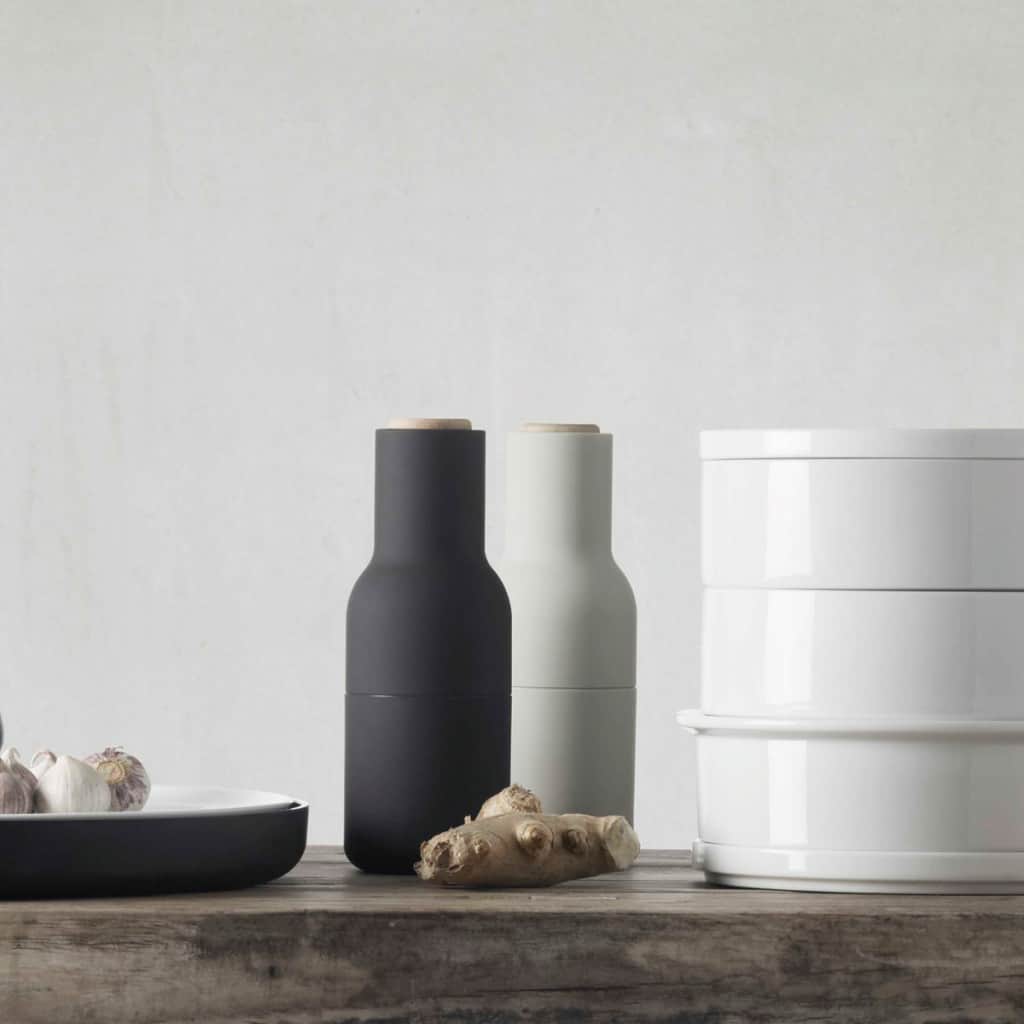 Images from From The Owl
Together with designer Arman Emami, Bauknecht presents the washing machine of the future. Unlike traditional washers that are kept out of sight in basements or some corners in the kitchen, this washer is meant to be displayed like one of your decorative pieces of furniture. The round and fluid form gives an unconventional, organic twist to the appliance we all know so well. Though, to think of it, it does make sense as washers are pretty much spinning round and round most of the time, aren't they?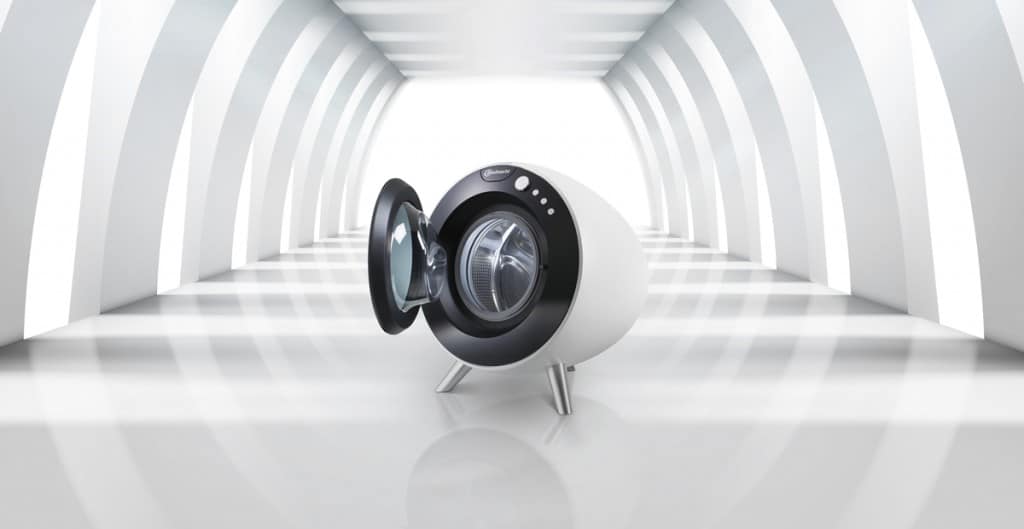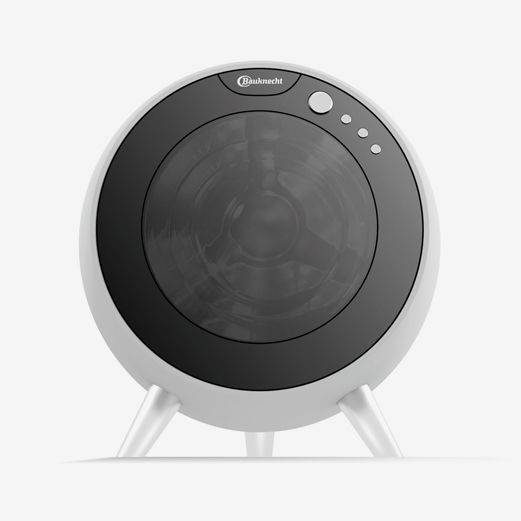 Top image from Living Kitchen Cologne